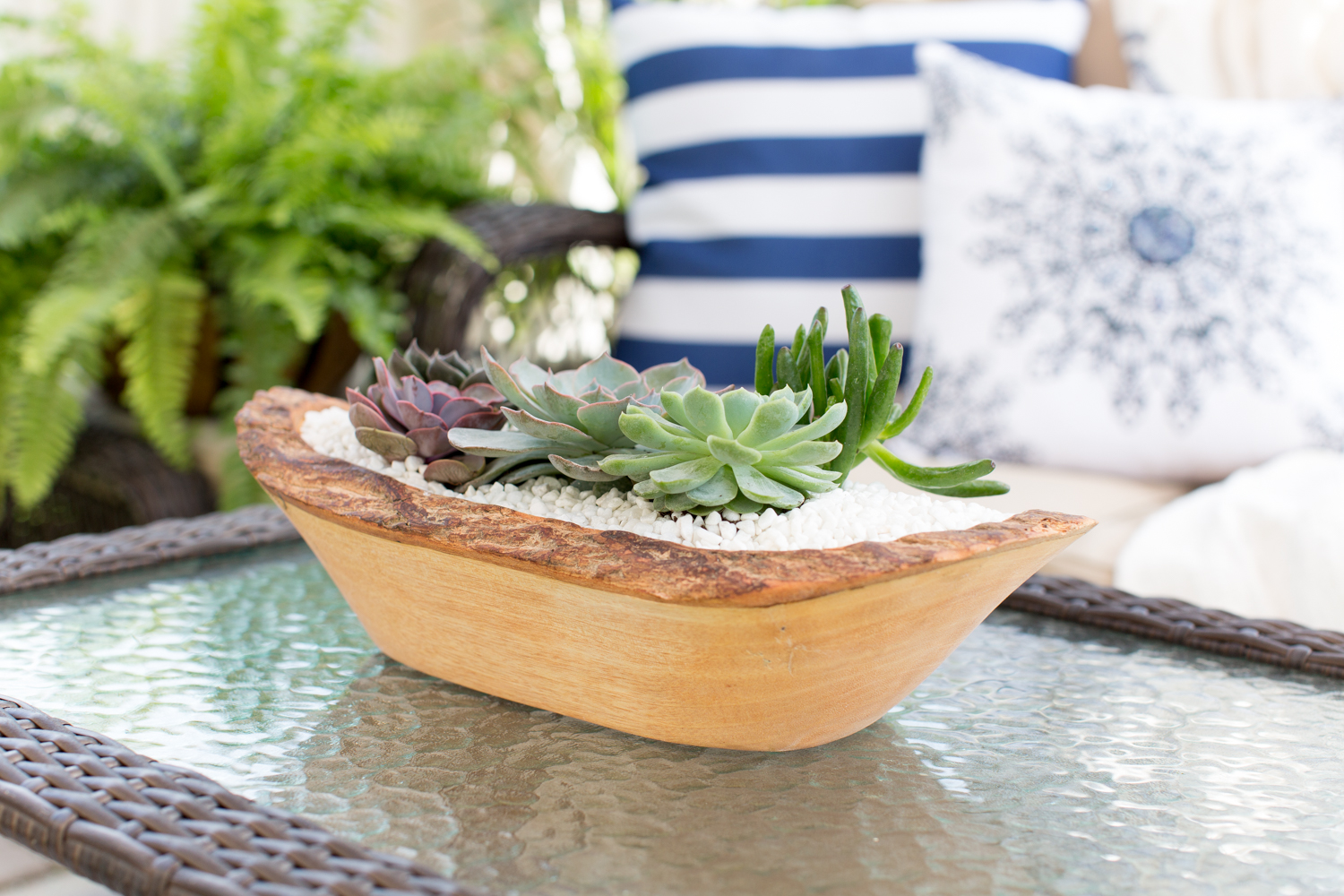 Hello friends…I hope you have all been keeping well.
Before I begin, please accept my apologies for not having posted much of late. As you may recall me having previously mentioned, we have been extremely busy over the last couple of weeks, to the point of pulling all-nighters to ensure projects were done on time. Appreciating everyone's time is precious, today's project is super easy and simple.
I'm also joining some of my friends in the Outdoor Extravaganza, hosted by my friend Shauna from Satori Design for Living (you can also view last year's series here.)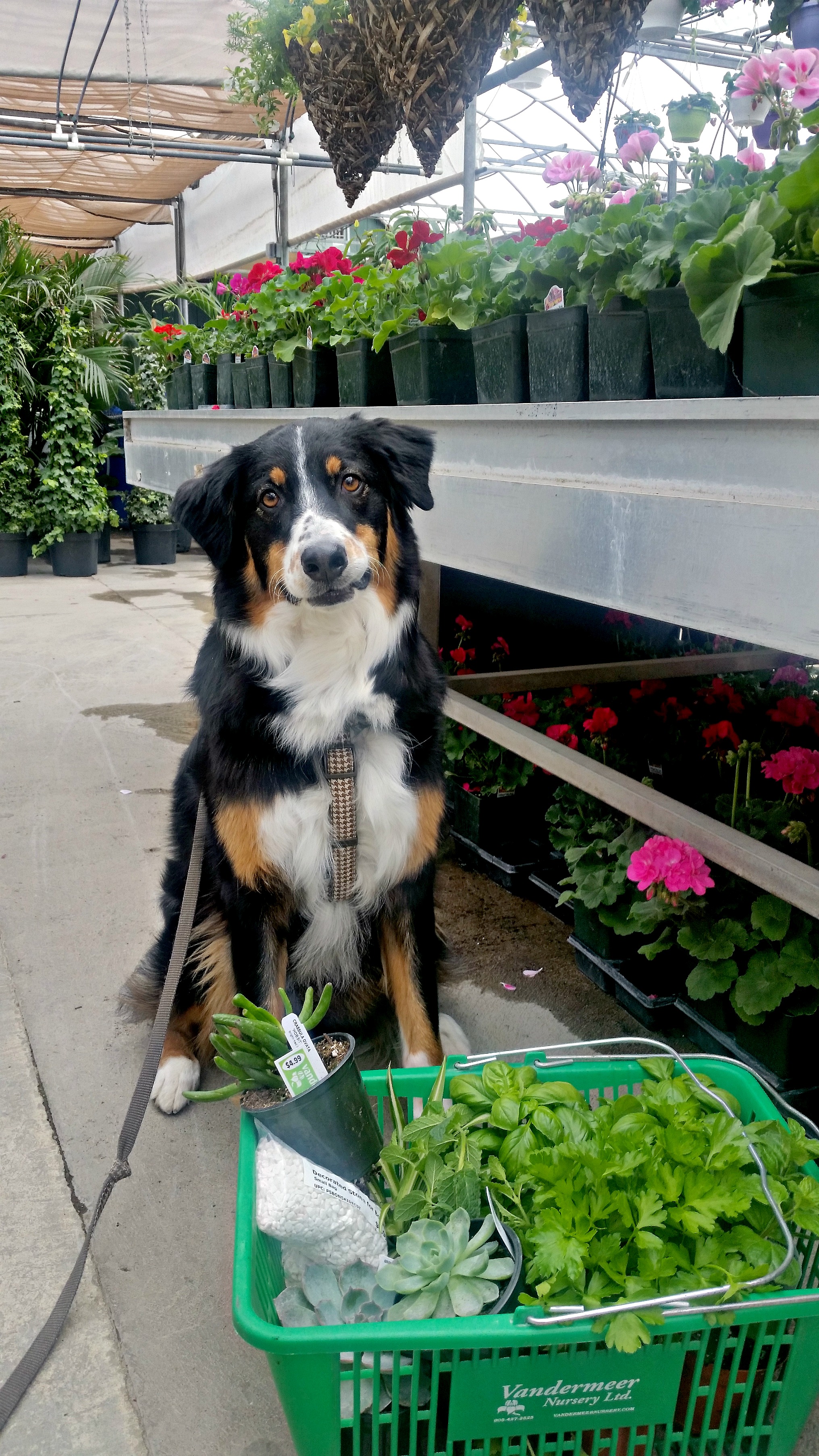 Earlier in the week, I stopped by the nursery and yes, I'm that lady that takes her dog with her wherever she goes. Isn't he the cutest though?
By I digress. I wanted to plant some herbs in my Magnolia Tray and while I did buy some, I also ended up buying some succulents, because, well, I can't seem to help myself.  I also picked up some white decorative stones and here is the result.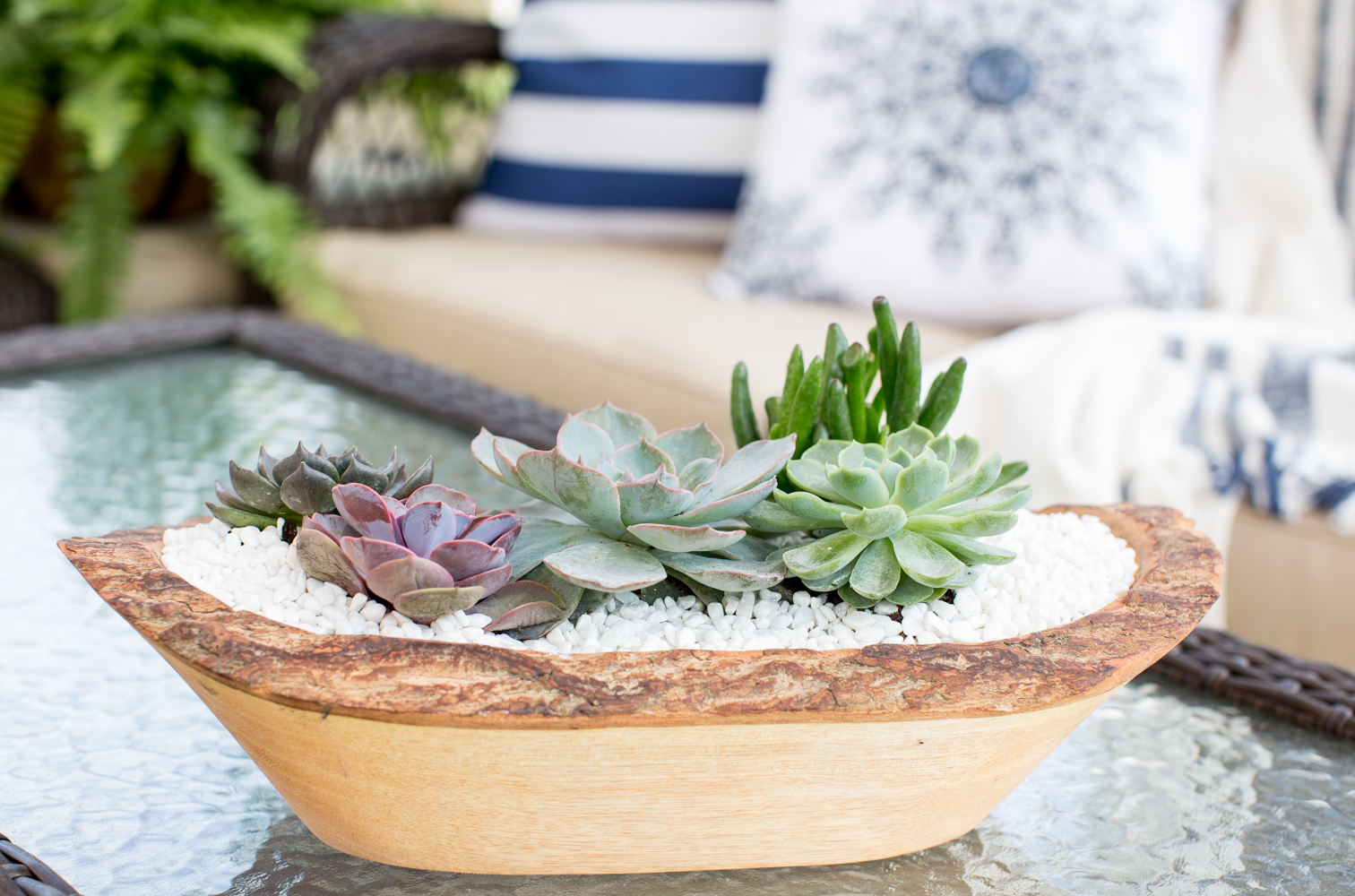 Like I said, super easy. I decided to plant them in this beautiful wooden bowl I had hanging around in the basement.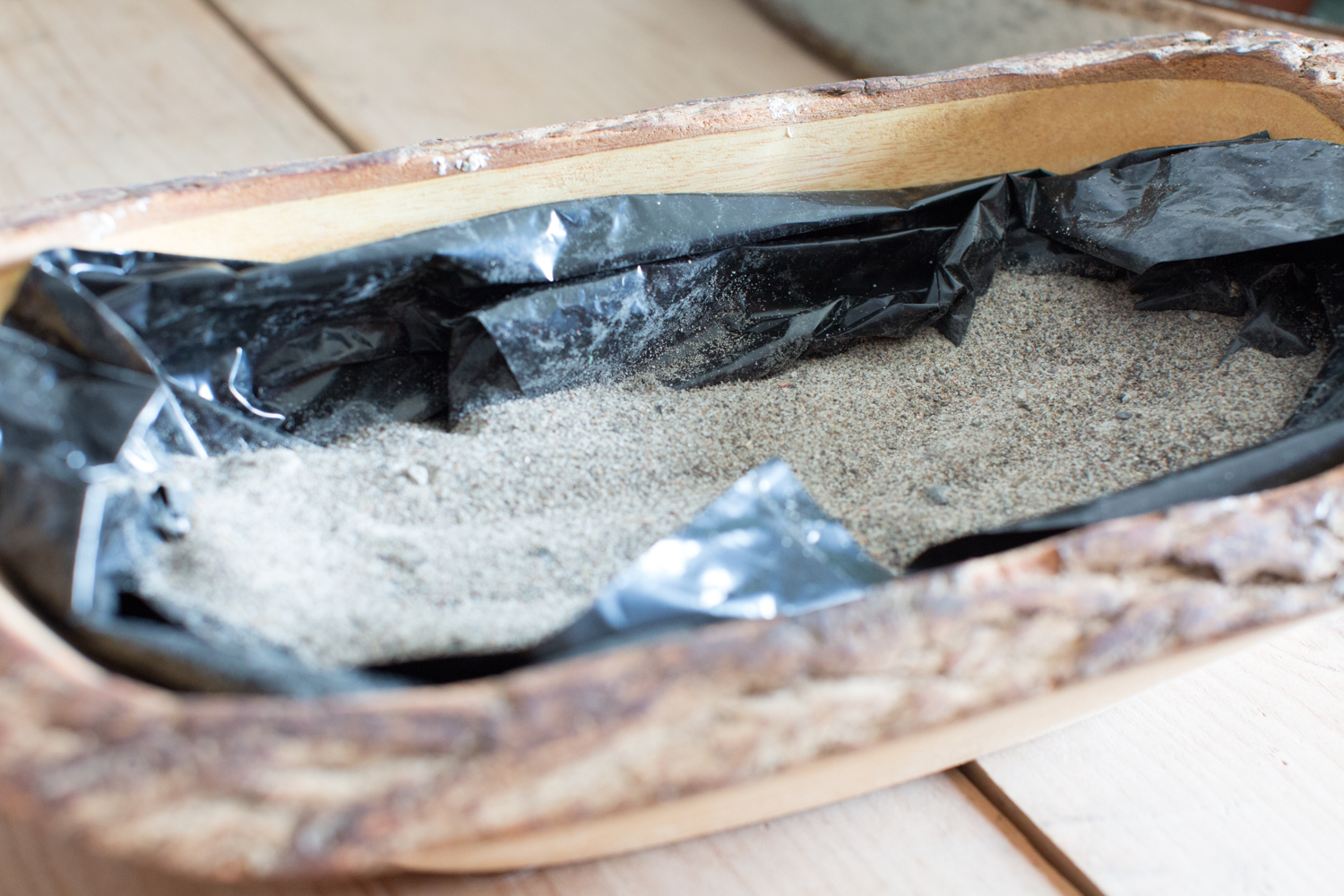 Because this bowl is not intended for plants, I lined it with gardening liner and as drainage is important for succulents, I added some sand at the bottom (versus drilling holes in the bowl).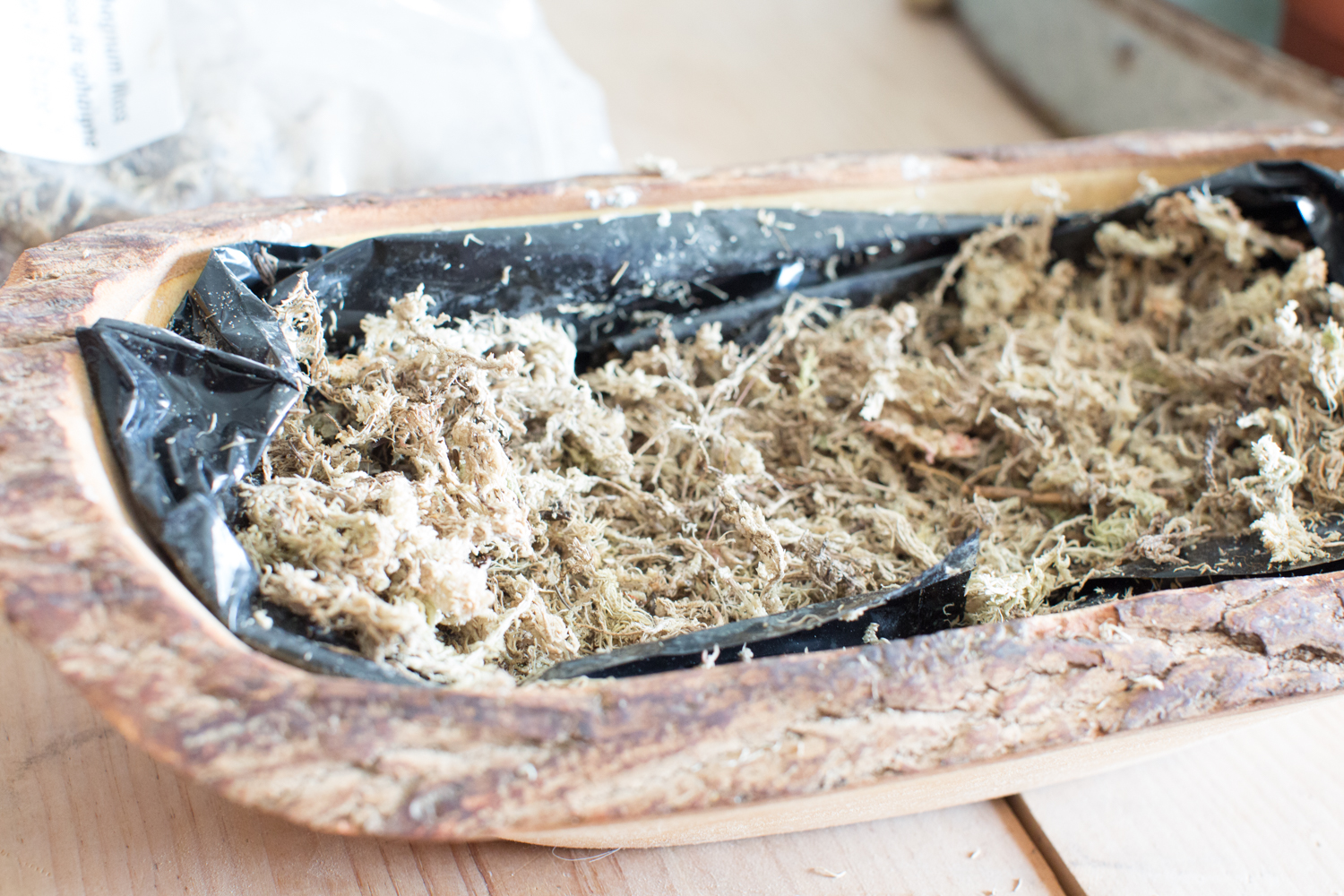 I also added some Sphagnum moss (say that fast 10 times!).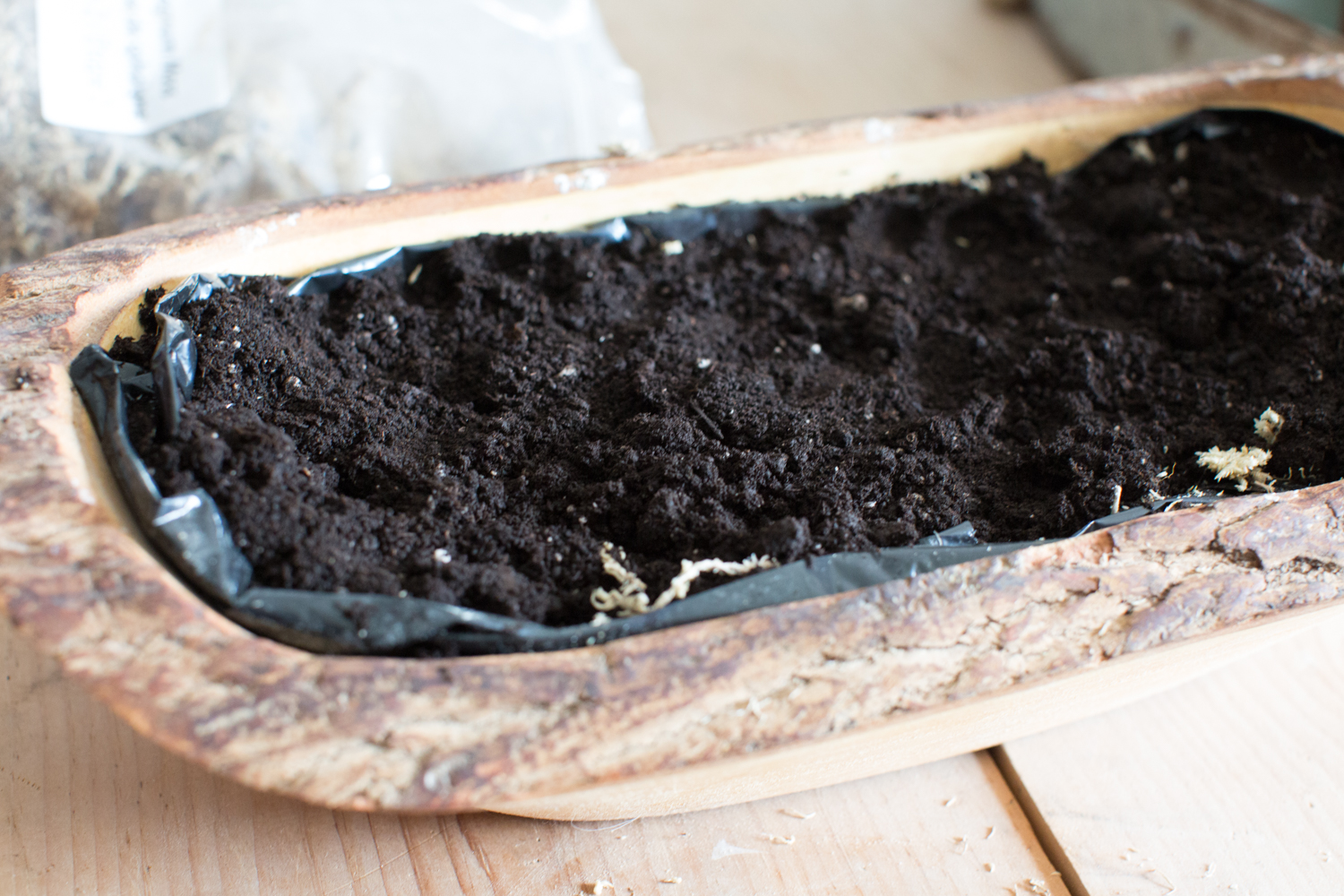 Next came the soil…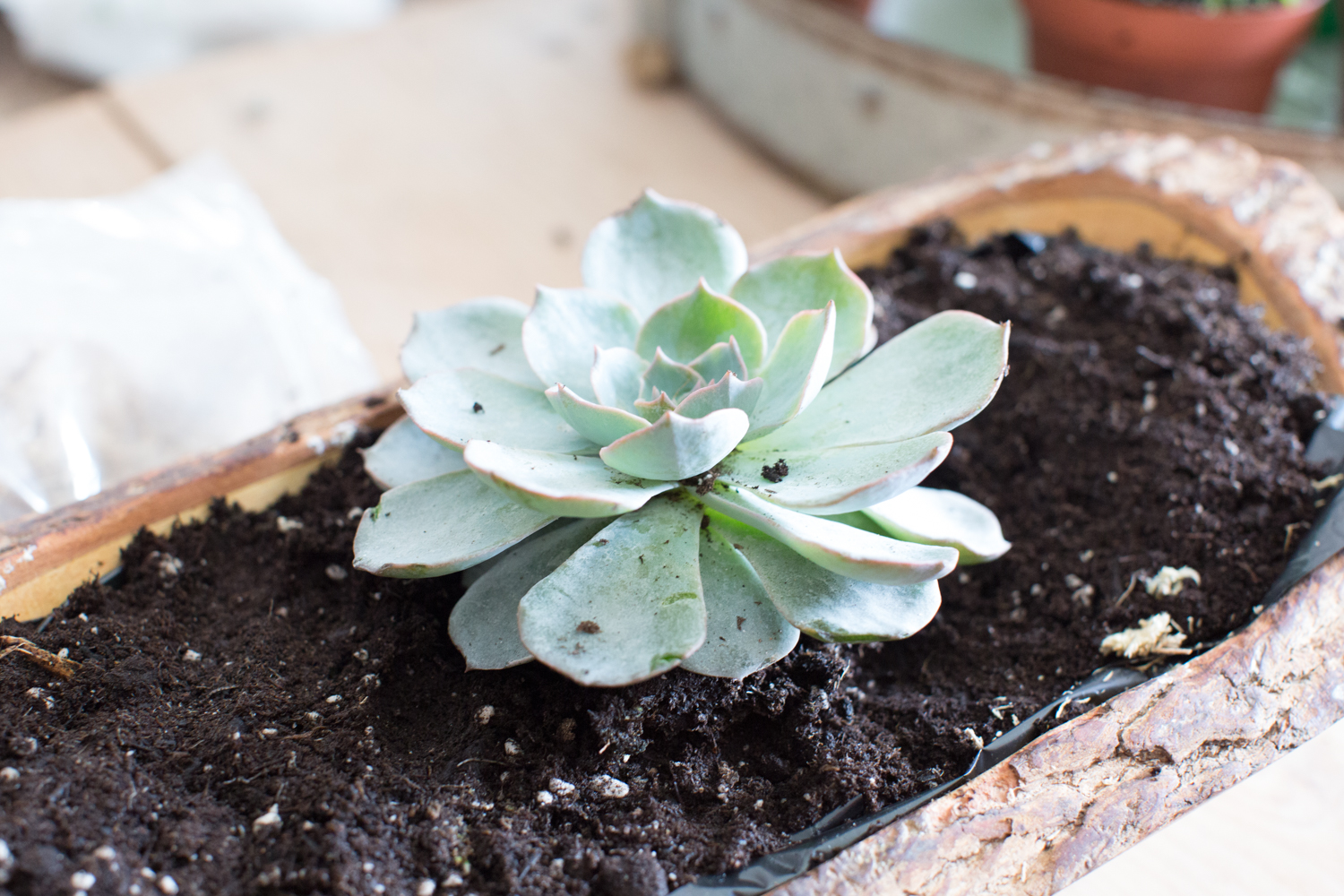 And lastly, the succulents were planted.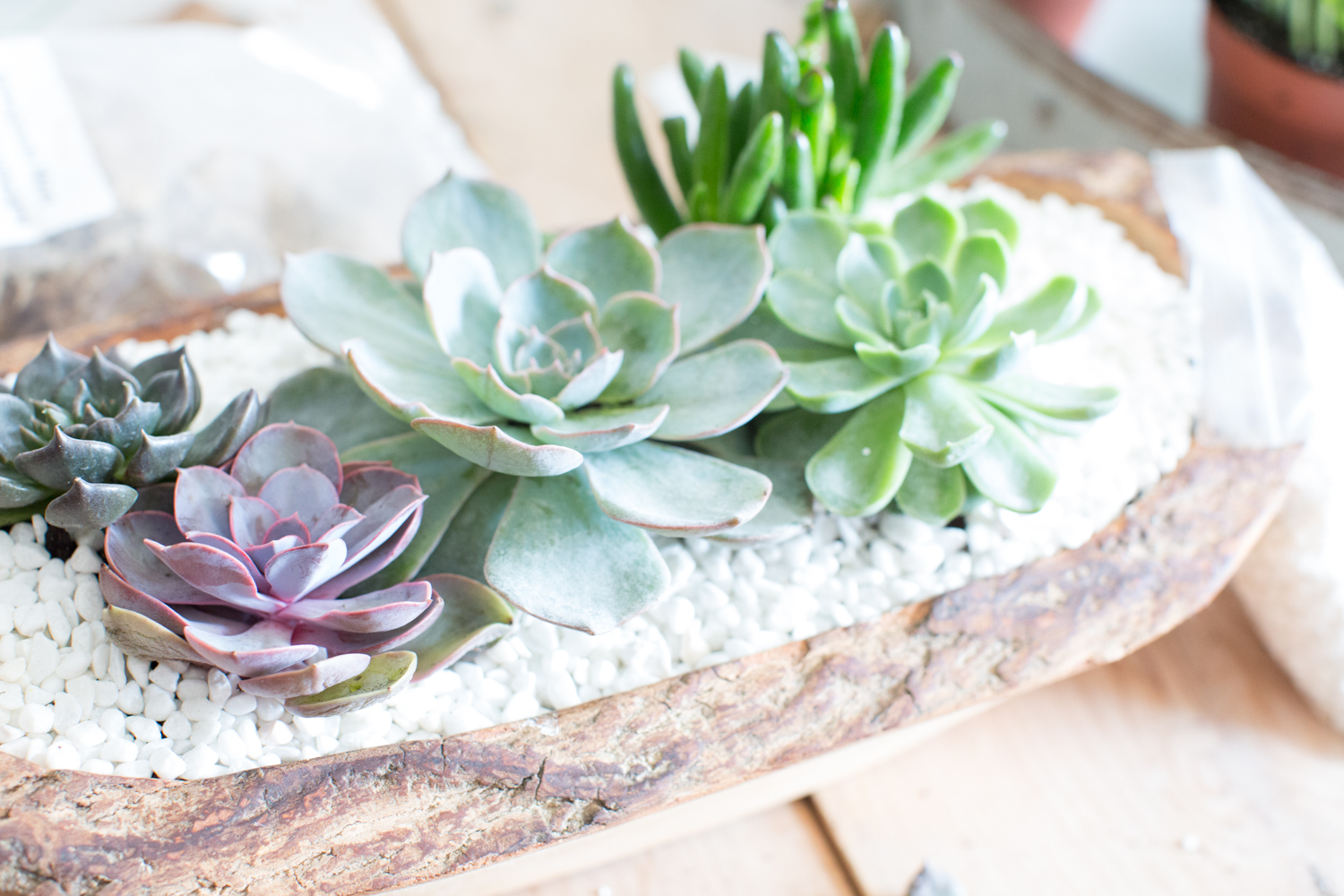 The final step is to spread some pretty white (or color of your choice) decorative rocks and that's it!
While at the nursery, I asked one of the staff to give me some tips on how to keep these lovelies alive and this is what she had to say: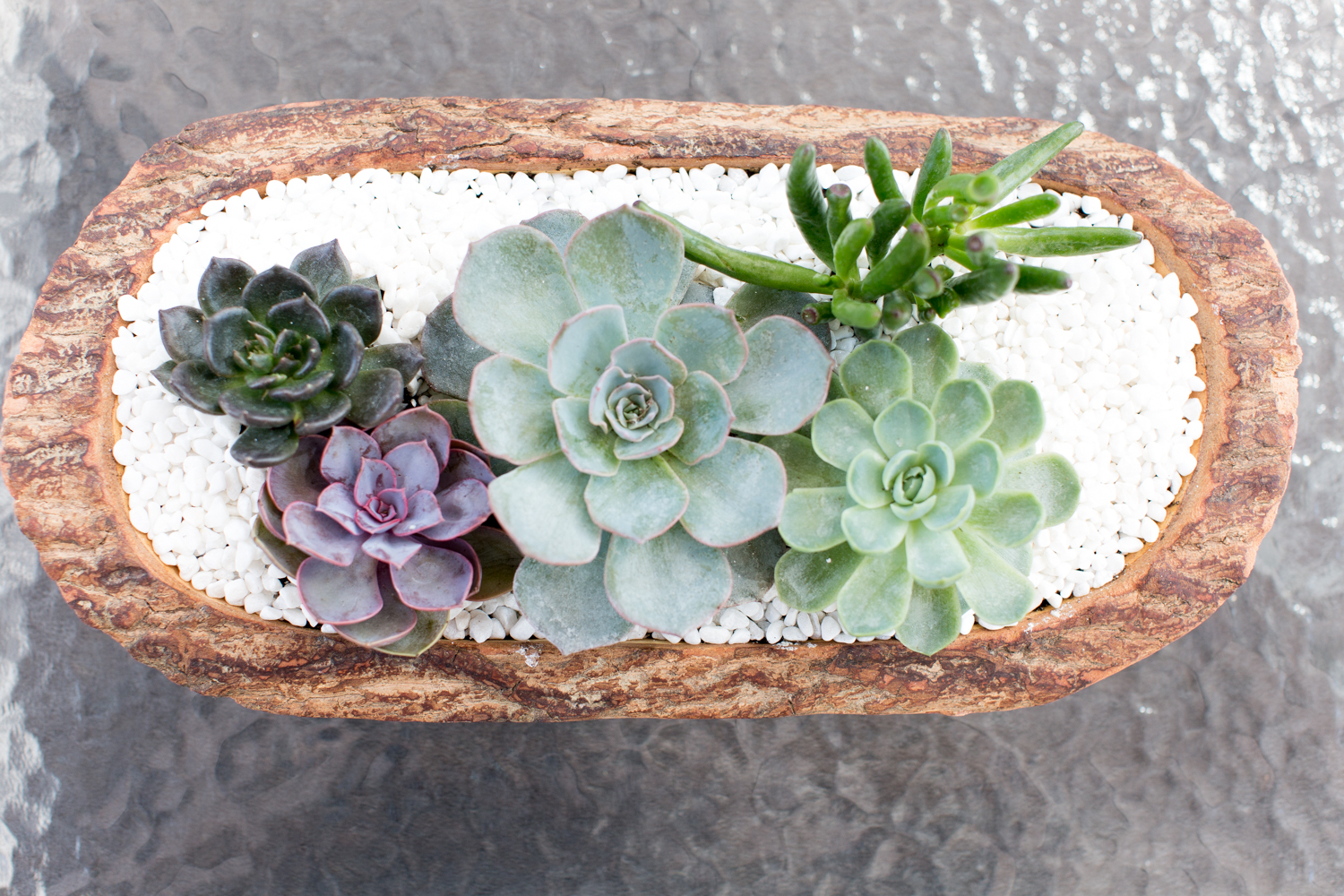 TIP 1
Although succulents look pretty in a terrarium indoors, they prefer to be outdoors as they thrive on warmth and sunshine. So if you're planning on planting these for inside your house, it's best to place them near a sunny window.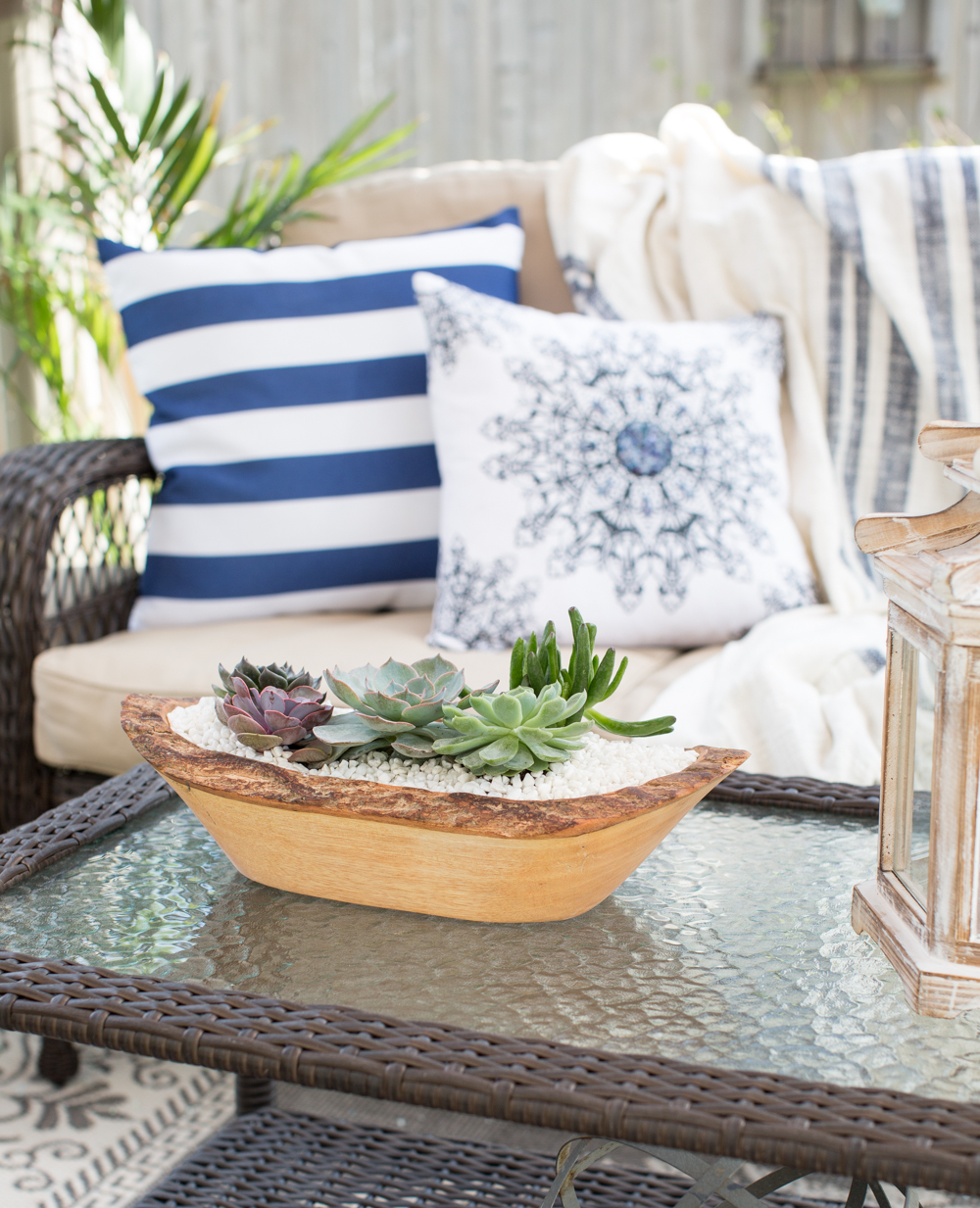 TIP 2.
Further to Tip 1, make sure that whether they are indoors or outdoors, they are not exposed to full sun. While they love a lot of light and don't really survive in shaded areas, most will not thrive in full sun exposure either. Varieties that are solid green, pale, or variegated are most in danger of sun burn.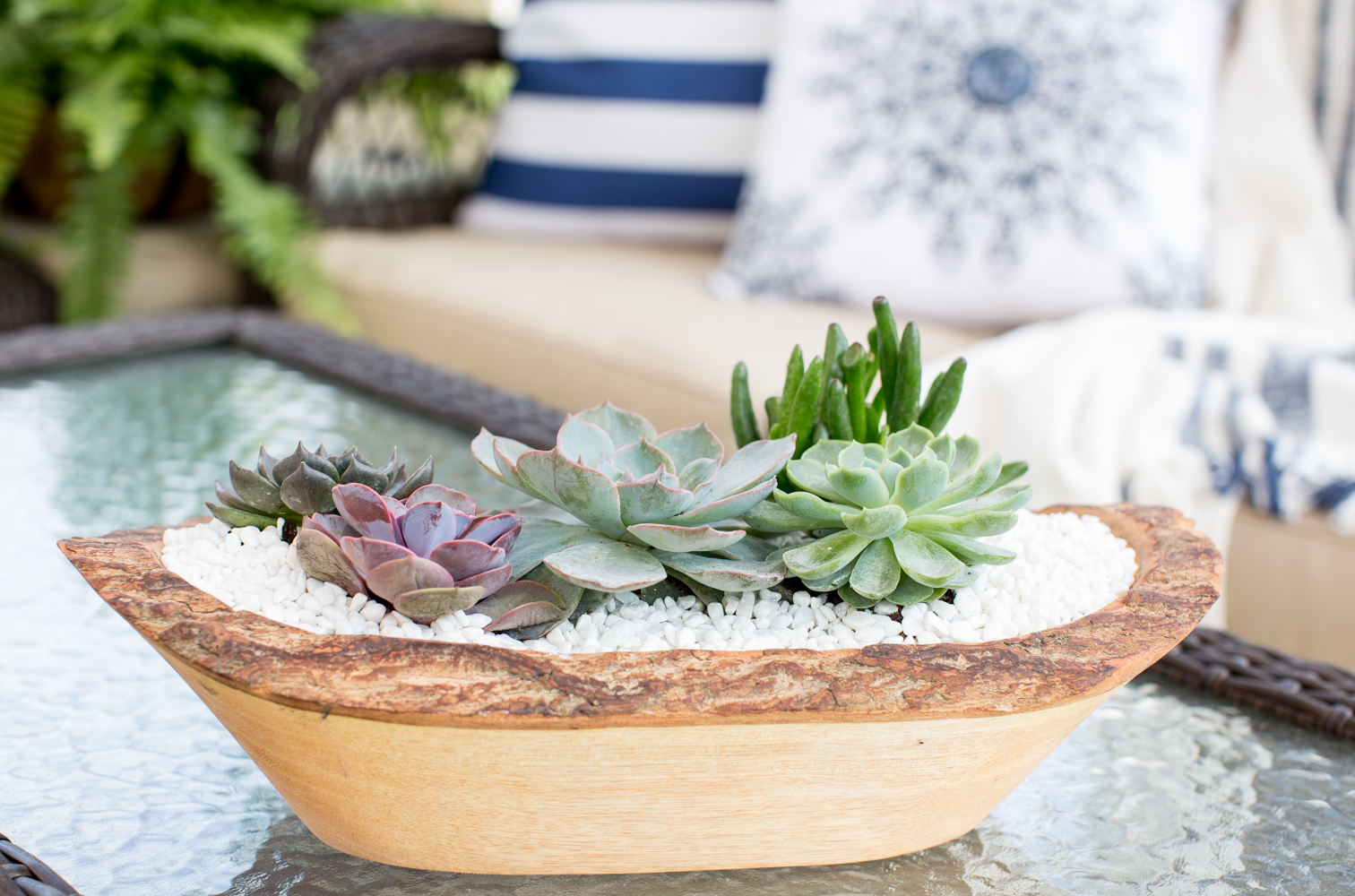 TIP 3.
Make sure you have good drainage.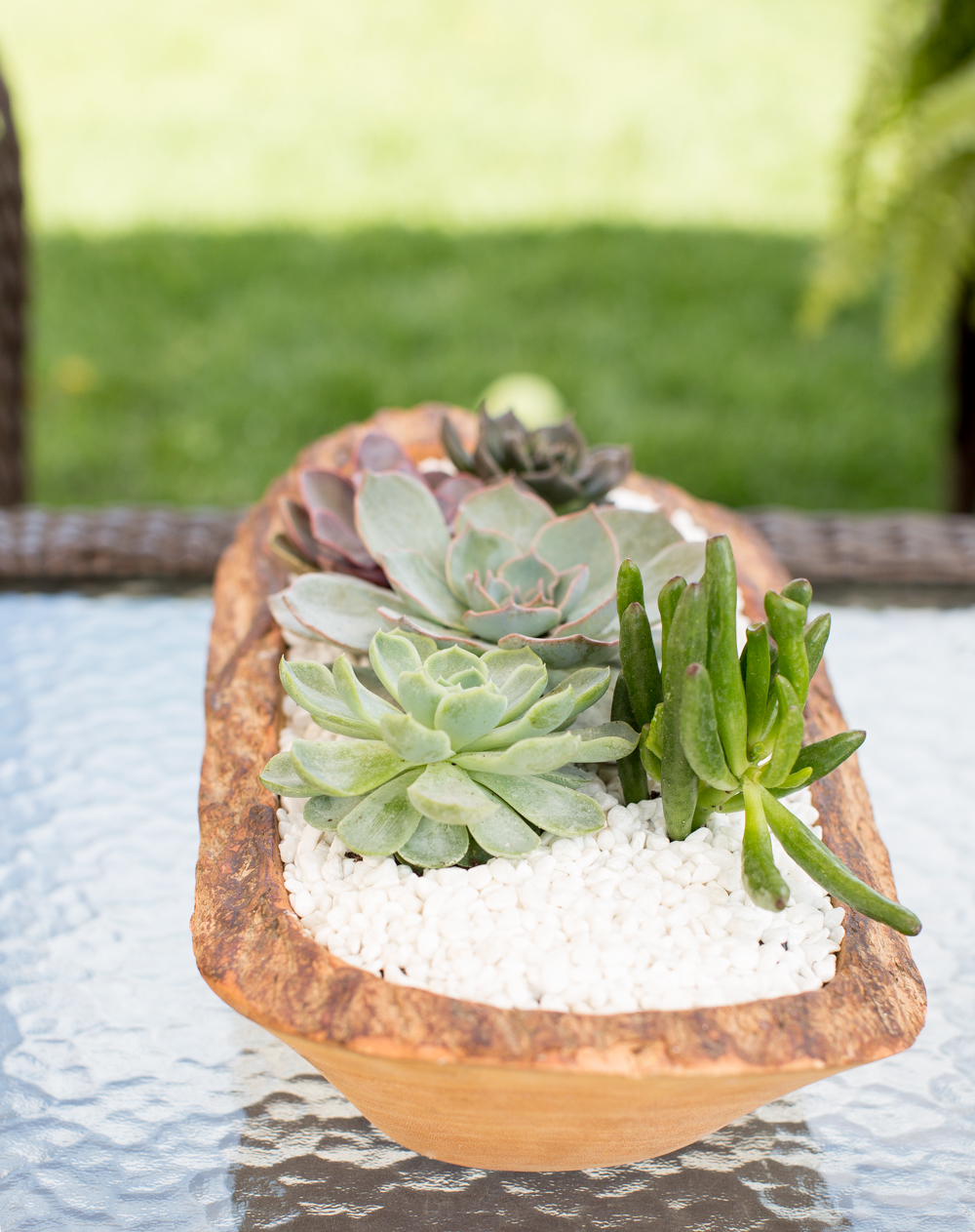 TIP 4.
Despite popular belief, succulents do need water. Watering too much will kill them as will under-watering, so a good rule of thumb is to water small pots once a week and larger pots every two weeks.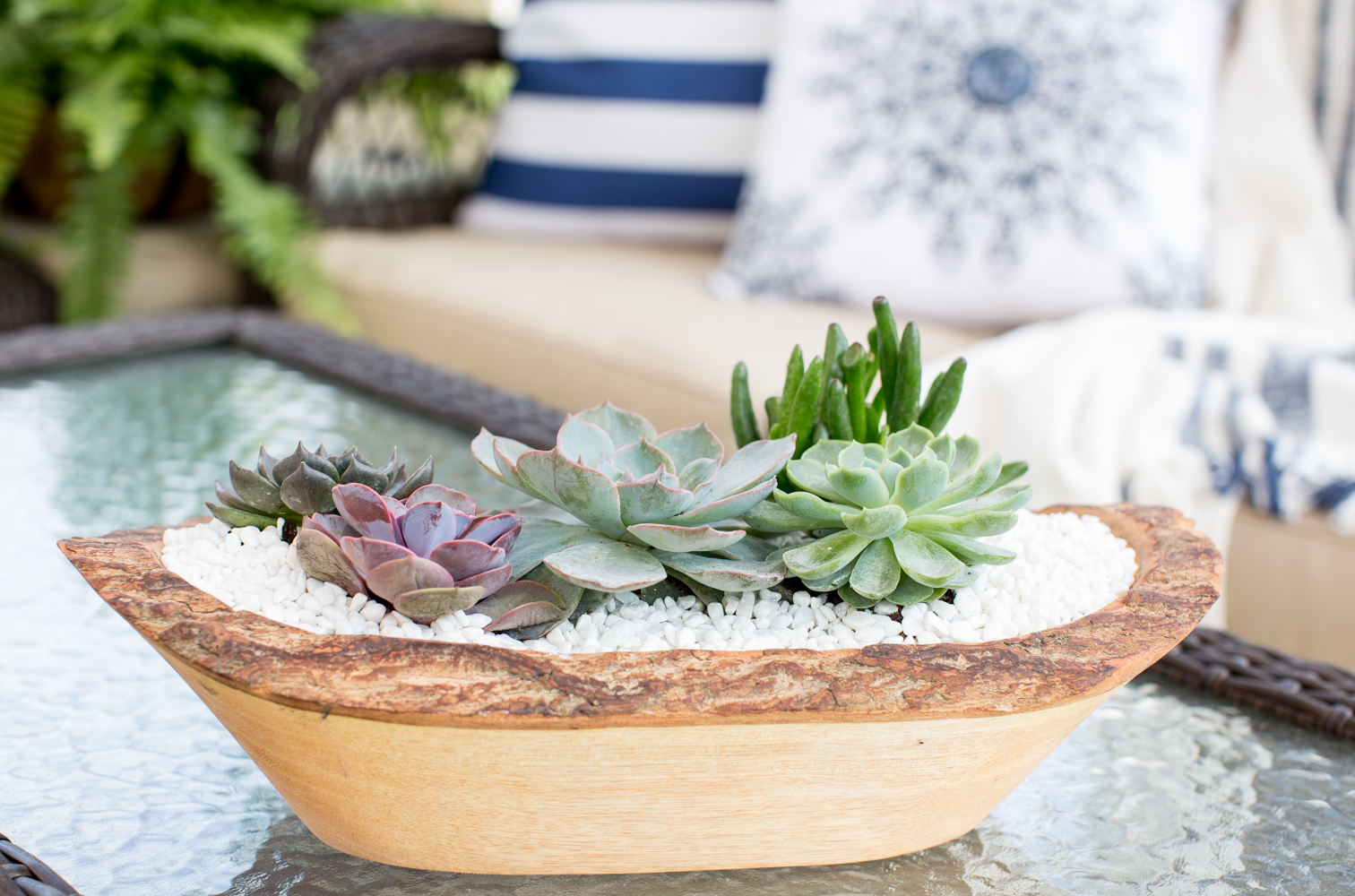 TIP 5.
If you want your succulents to thrive, you can give them some fertilizer. They don't need it often however as once a year is sufficient.
Well, I hope you found those little tips helpful and please don't forget to visit my friends for other creative gardening ideas.
I also wanted to remind you that I'll be back tomorrow with another Wayfair video…eek.
Thank you so much for stopping by.
See you soon..xo