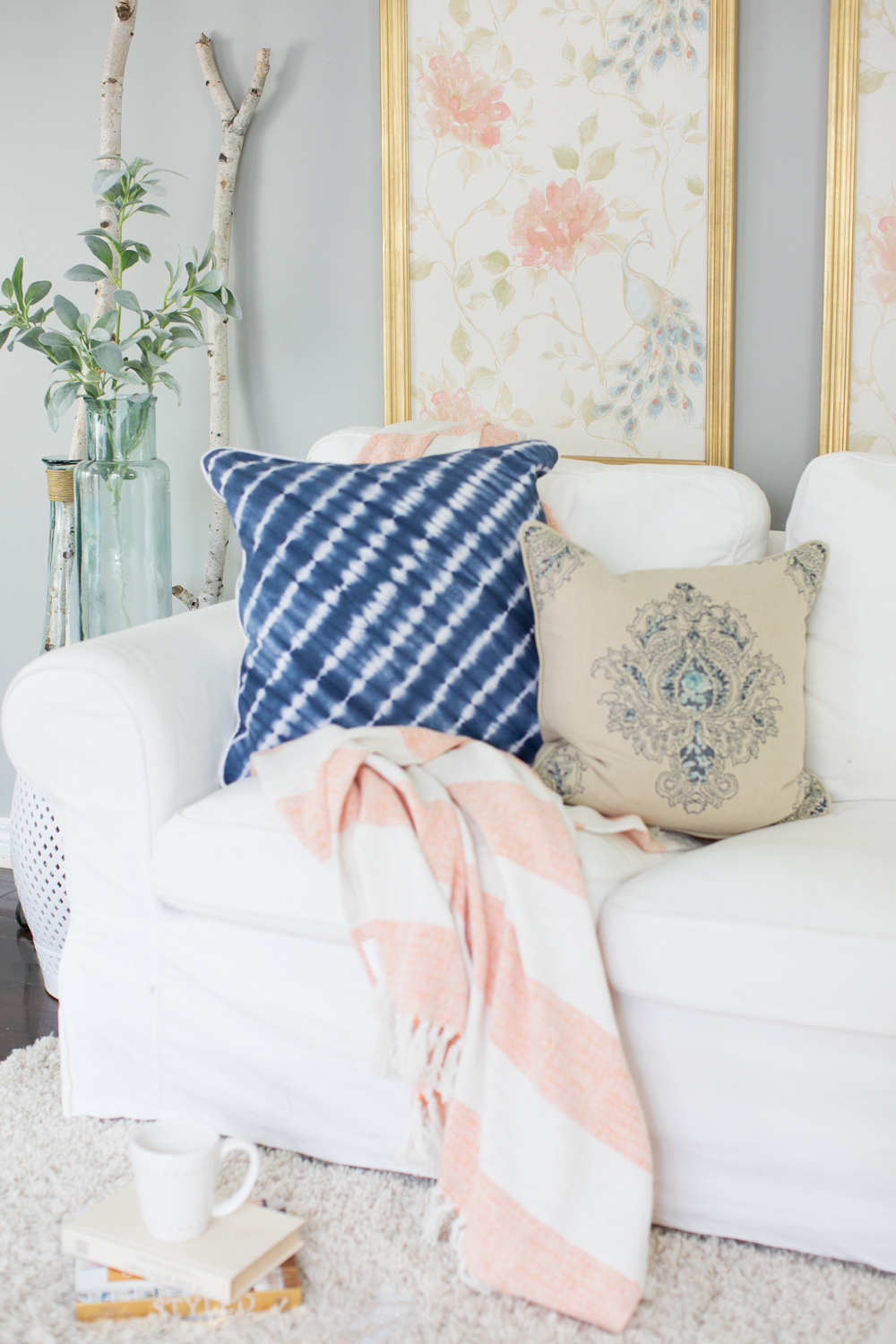 Hi friends…I hope you had a nice week.
Perhaps it's just me, but I feel as though the last 7 days have flown by(?). But now that Friday has arrived, it's time once again for another Wayfair video…eek.
I'm always nervous when sharing a new video; not because I'm uncomfortable in front of the camera, but because I don't particularly love seeing myself on film. So any tips, words of encouragement and/or support you can offer would be greatly appreciated.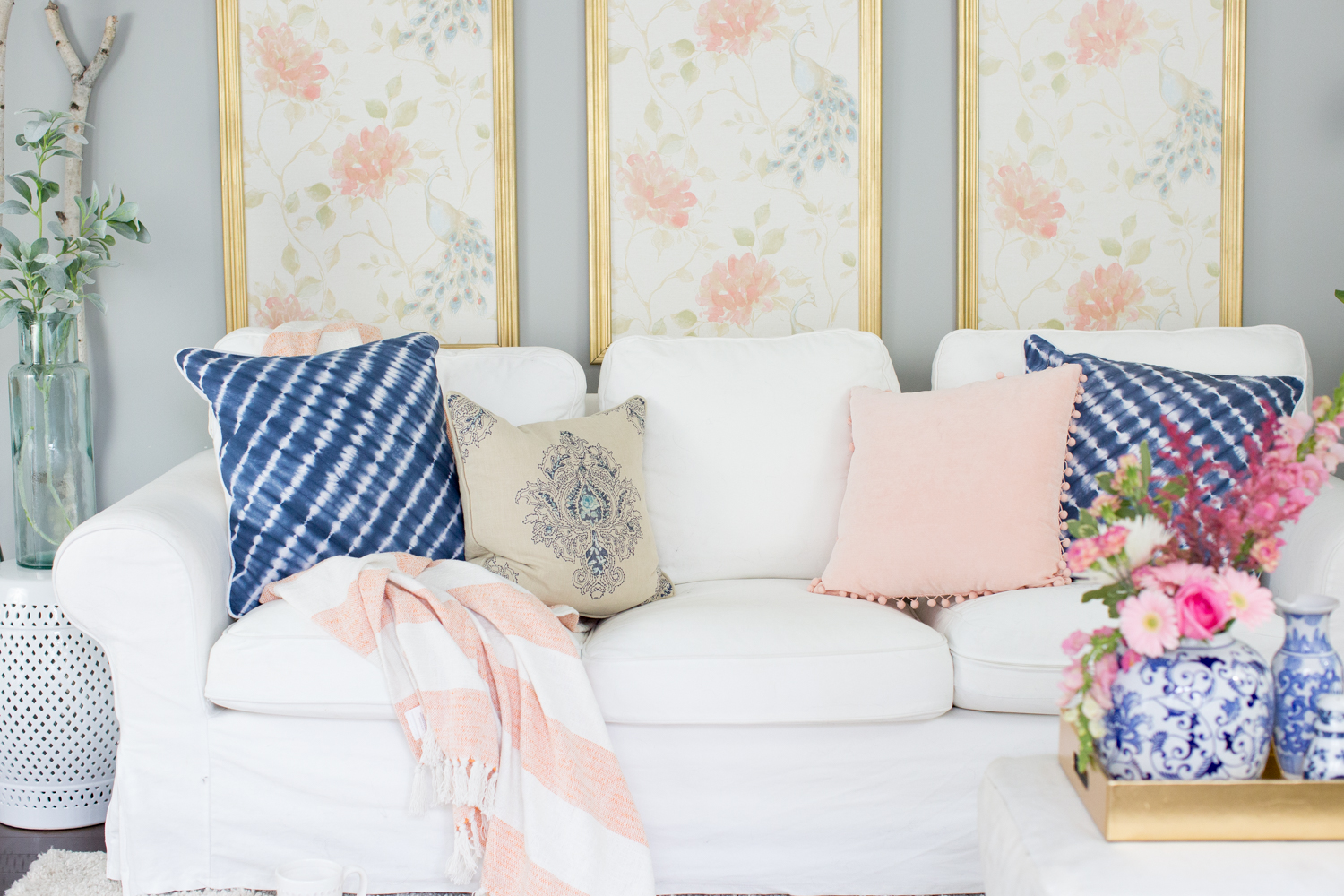 Today I'm sharing a quick DIY video for these pretty wallpaper panels. As may be the case with some of you, I've been reluctant to wallpaper an entire room in the past as it feels like such a commitment. But that's one of the reasons I love this project as it allows me to incorporate wallpaper without the full commitment. The best of both worlds.
As you will see in the photos below, I changed my panels from gold to white and used a more summery wallpaper. These were even easier to make because it's peel and stick wallpaper in a pre-made frame.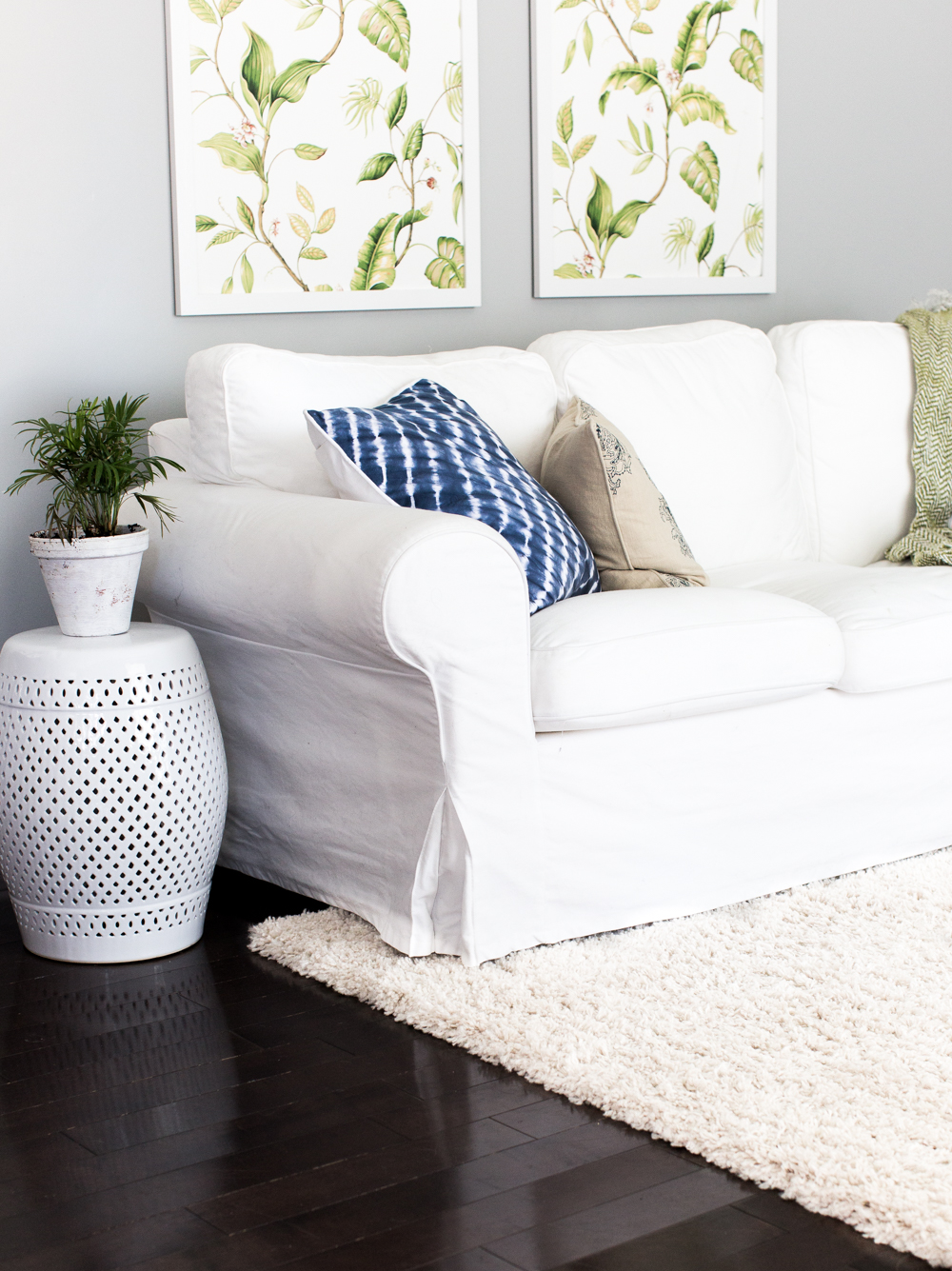 Thanks so much for visiting me today. Without further adieu, here's this weeks video. I hope you enjoy it!
much love,
Lu
p.s. – I hope to see you tomorrow as I reveal my patio makeover.