I'm honored to be joining some incredibly talented friends as part of a #10days10patios makeover series in collaboration with Joss & Main and featured by Country Living.
The makeovers thus far have been nothing short of spectacular, with the previous stop by Melaine from My Sweet Savannah being no exception. She created an incredibly peaceful sanctuary, which in a word, is serene.
You can see the entire tour by visiting the first stop at Ella Claire.

For those who have had an opportunity to view the stops to-date, I'm sure you can appreciate how their beauty can be an intimidating act to follow.
I was already a little nervous about this reveal as we live in relatively new suburban neighborhood, bordering a large metropolitan city. What that means is that while our location affords us the conveniences of a big-city life, yard sizes are comparably smaller and presently void of mature trees and natural settings.
Perhaps one day when our children are grown and finished school, we may relocate to a home with a view of the ocean or rolling hills, but for now, we feel blessed for our humble space we call home.
So enough of a precursor and onto the reveal. To begin, every good reveal starts with a good 'before' photo, right?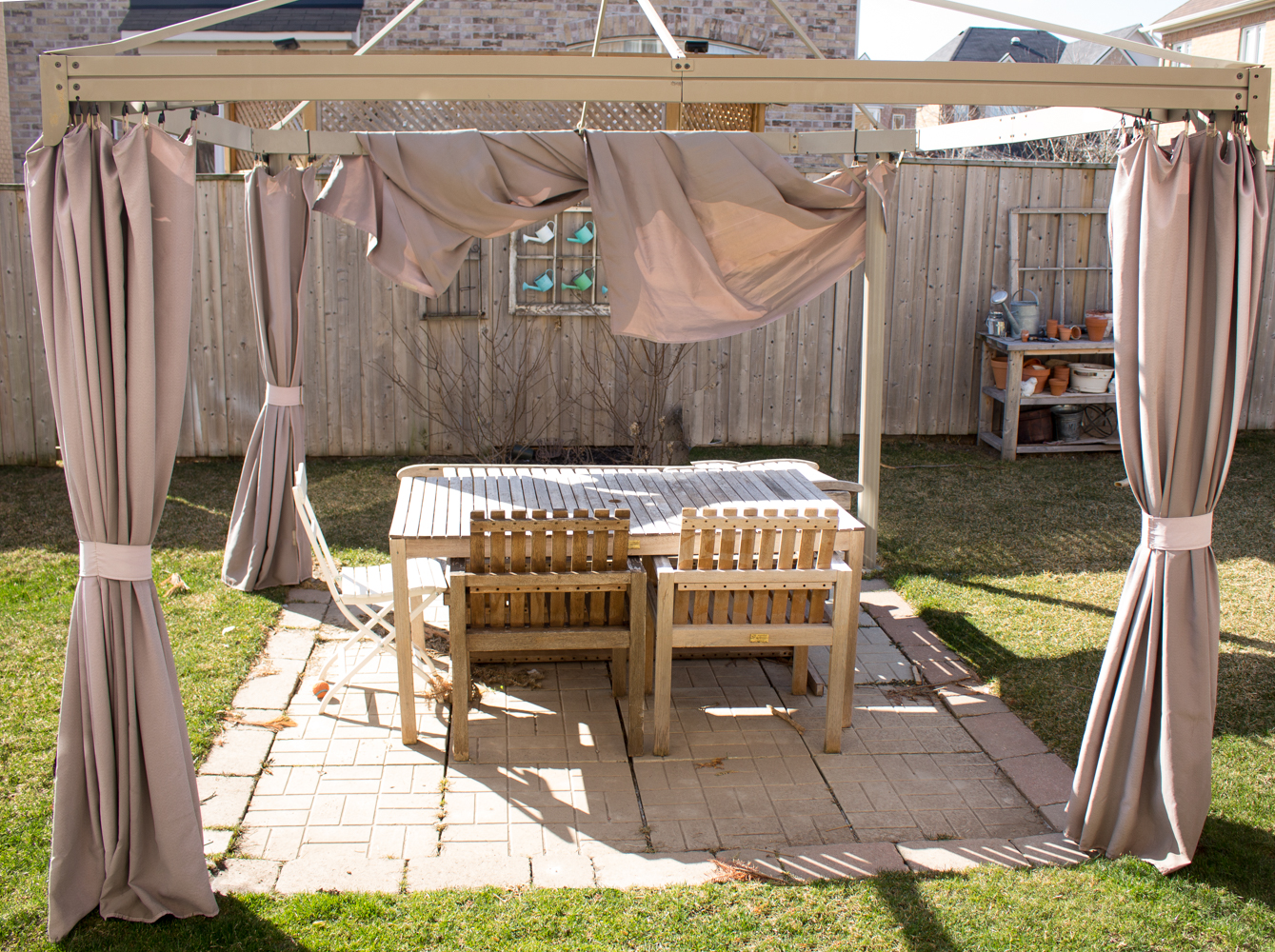 Perhaps 'good' was a poor choice of words. Here is our humble (read sad) patio space after a long winter and several years of wear and tear. Clearly, our patio was ready for a little change so let's see the after…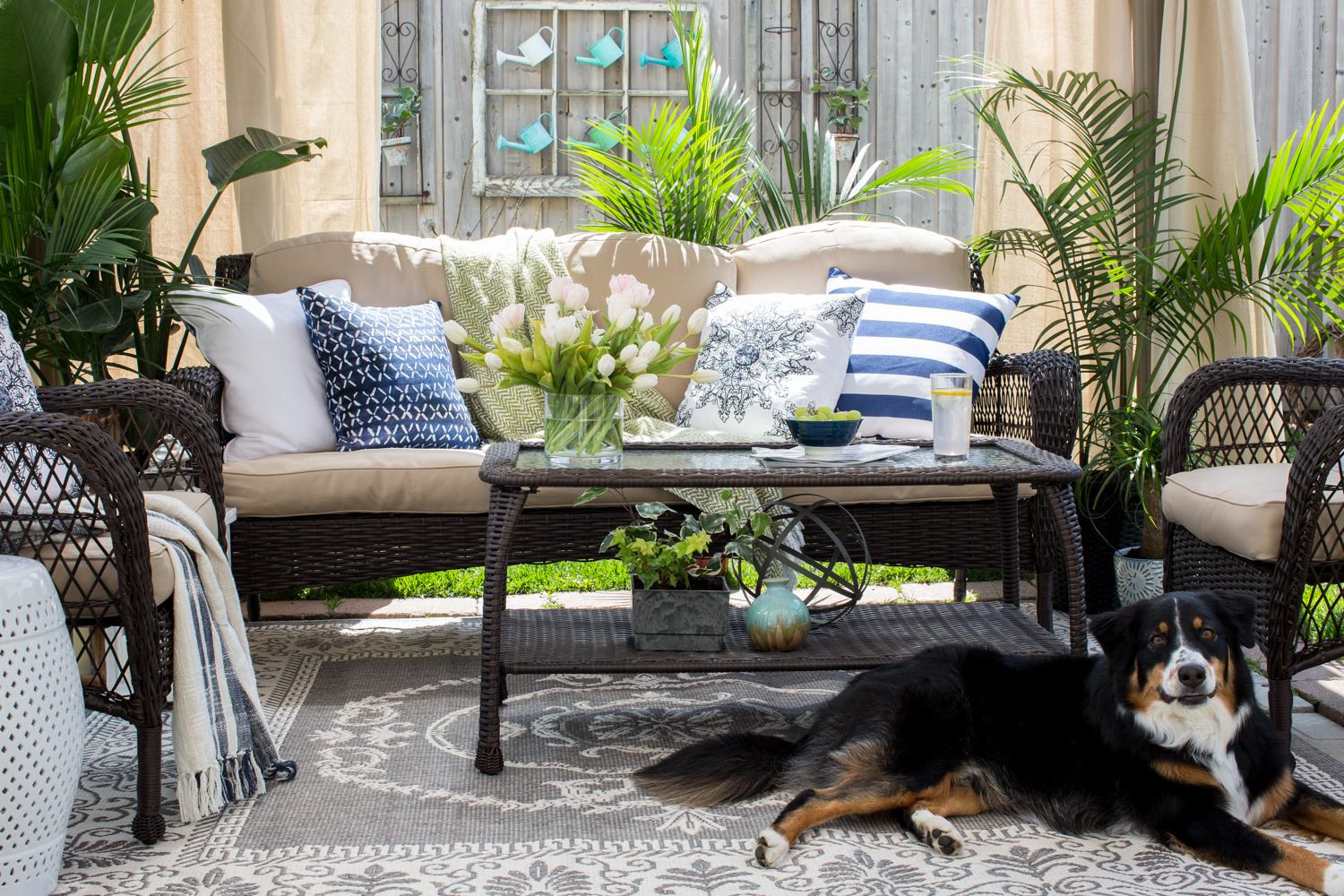 A little better right?
I wanted to create a space that was cozy and where our family can gather and spend time together. By the way, if there's anything you like from this photo you can click on it and it will take you right to the source (minus Brody, or course).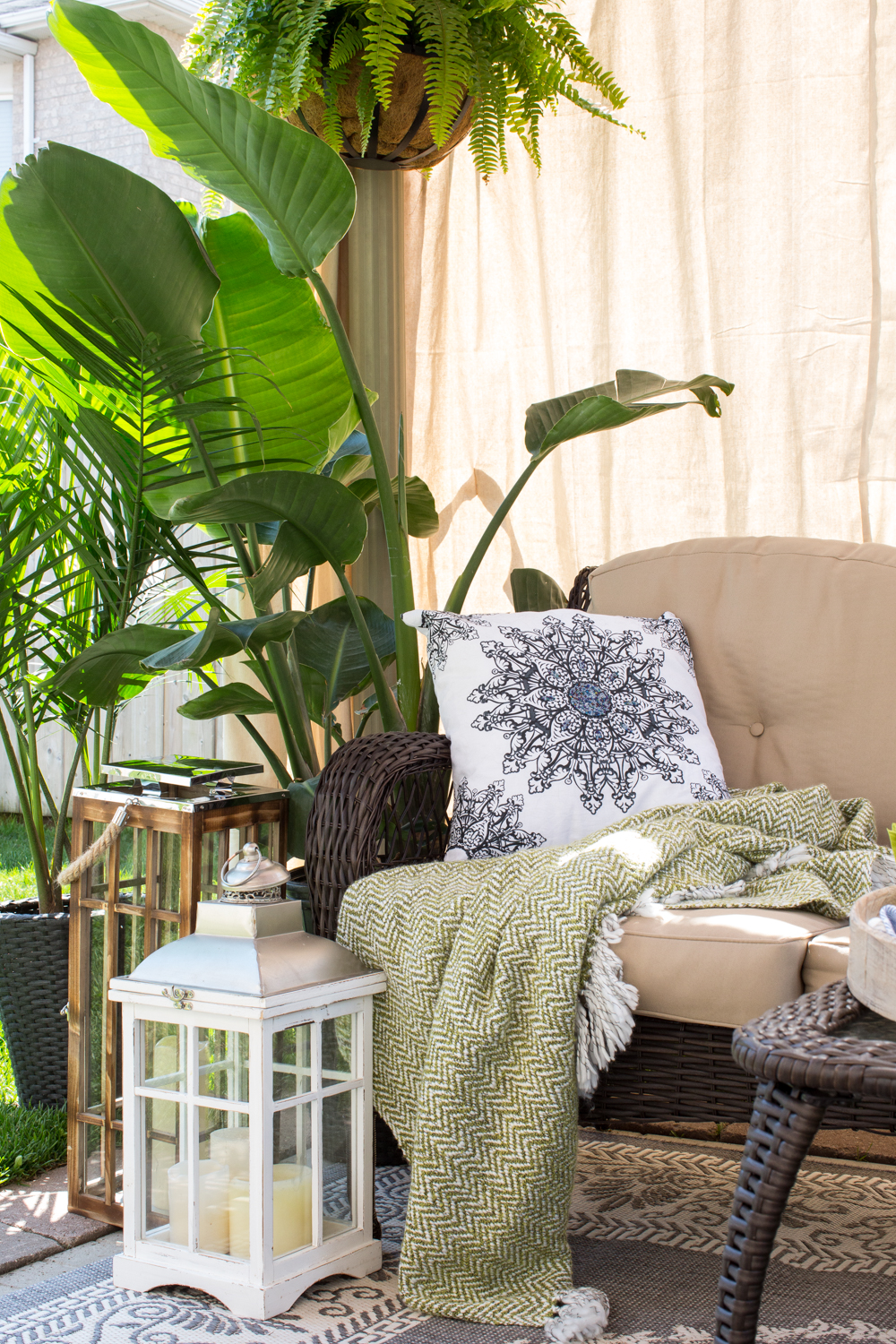 You may recognize some of the items, such as the Salom Pillow or this Helene Throw as I have used them for our inside decor. I love that it feels like an extension of our home.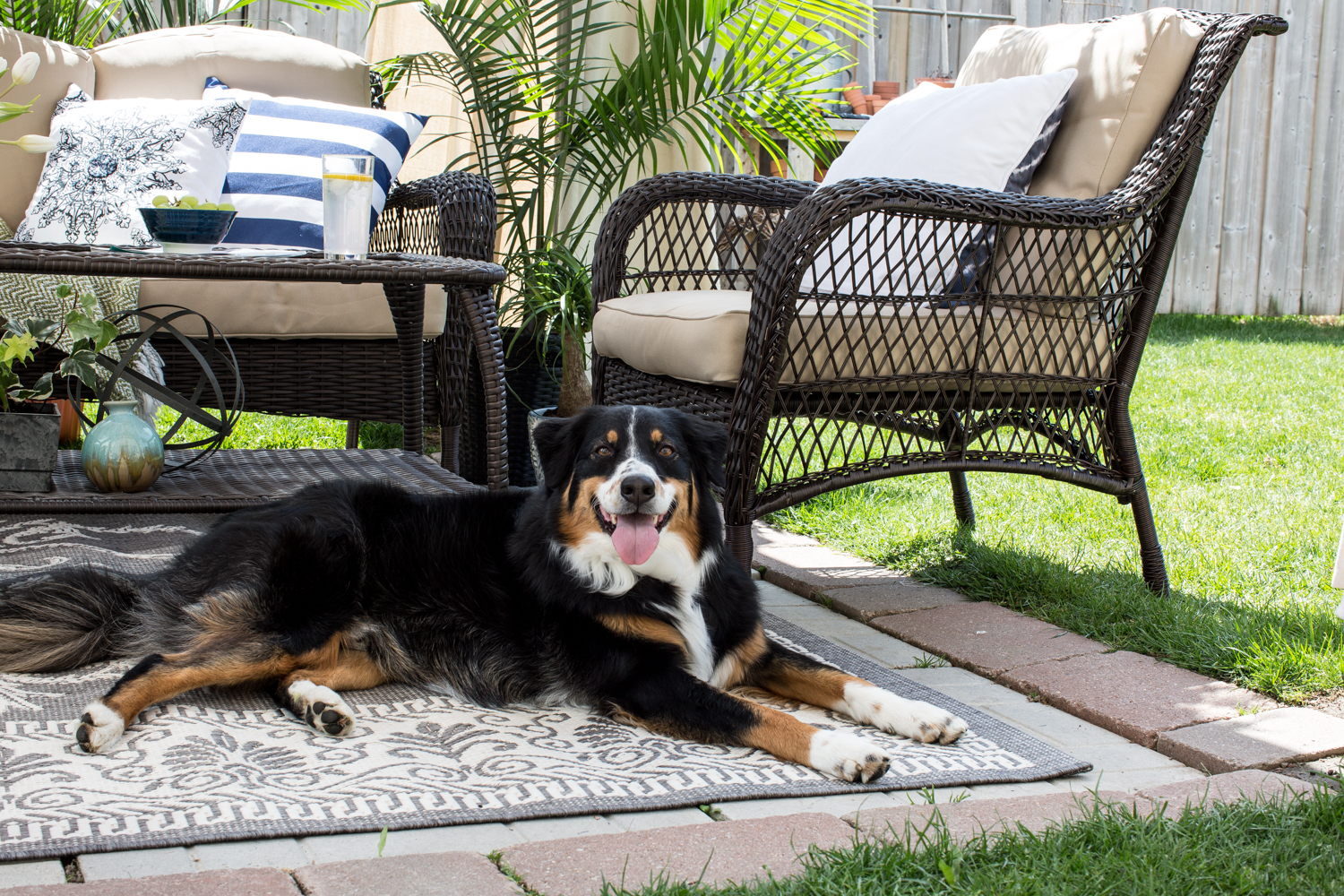 As many of you know, I love using white when I decorate, but I opted to forgo white on the outdoor cushions as I cannot realistically monitor Brody jumping on them while he's outside (which seems like every other minute since the new furniture arrived).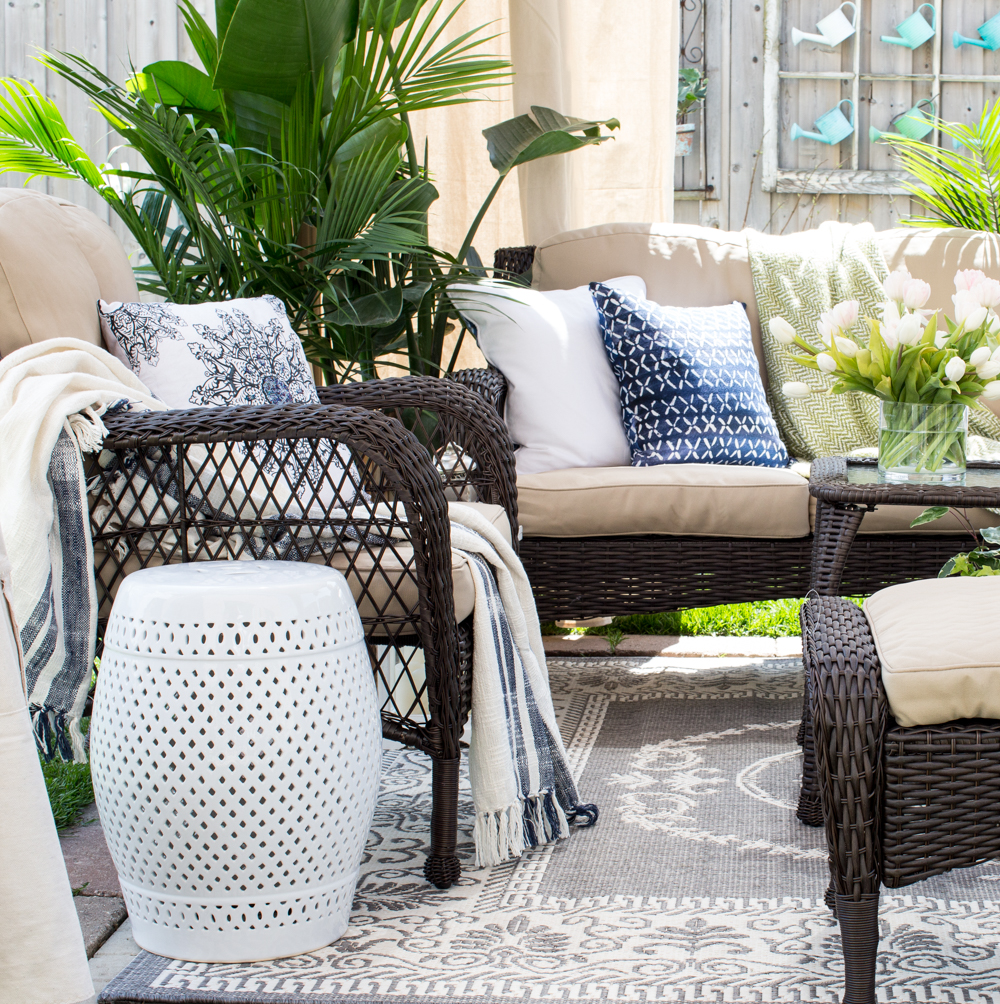 One of my favorite items is this Sienna garden ceramic stool. These stools are not only visually appealing, but are functional as they can serve as a place to sit or rest your drink .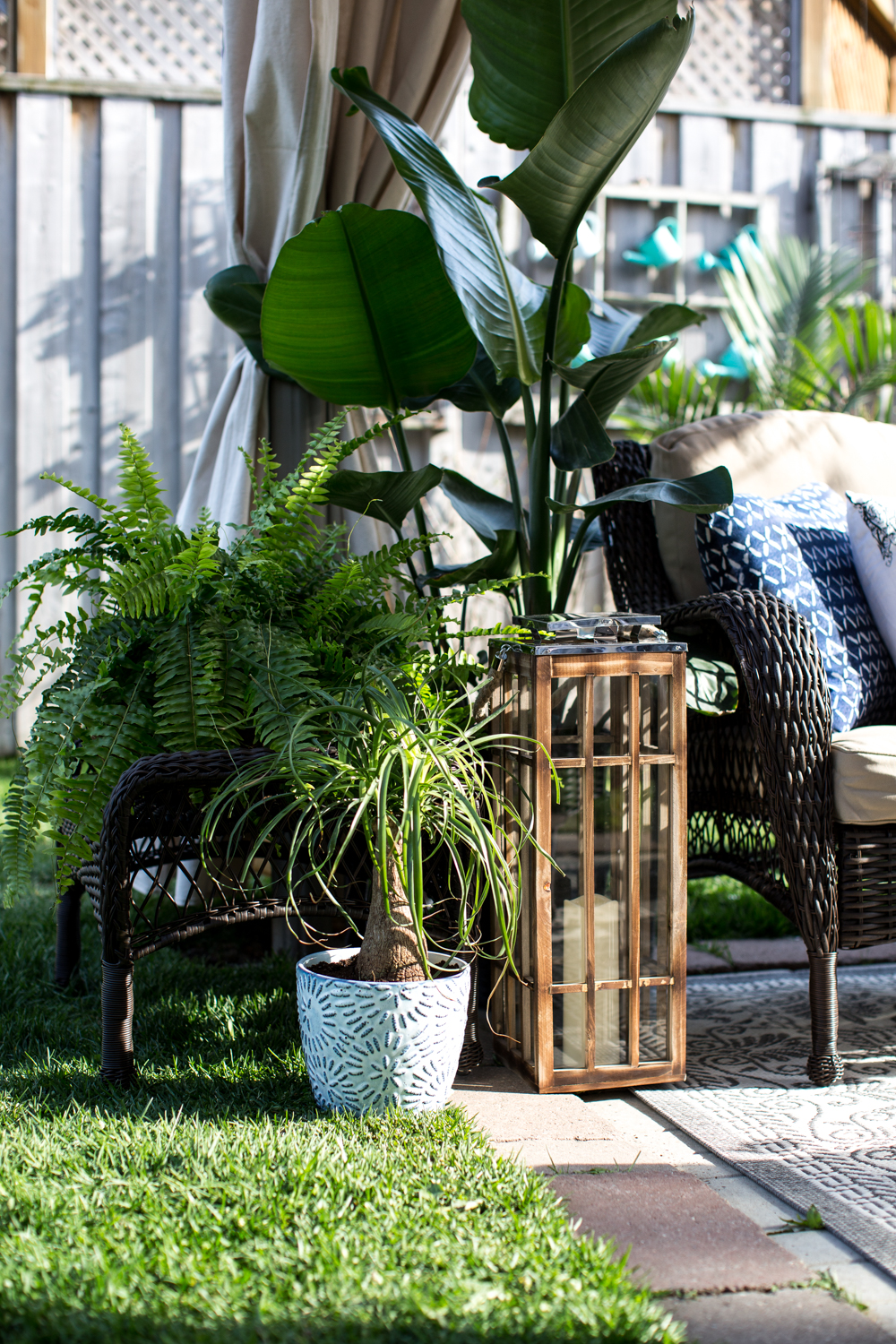 Once the weather warms up, I'm looking forward to gathering in this space and enjoying family time while sipping on cold lemonade.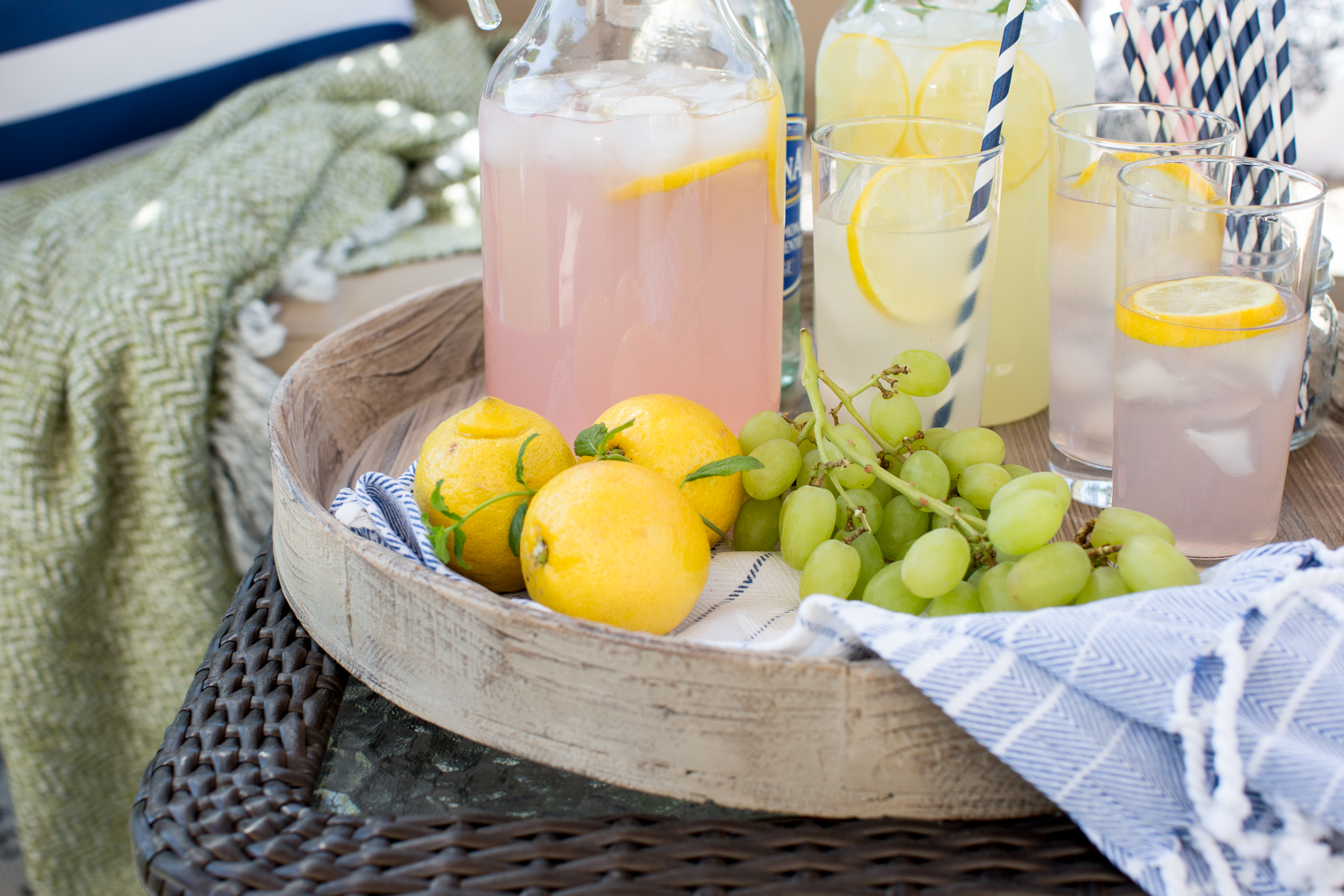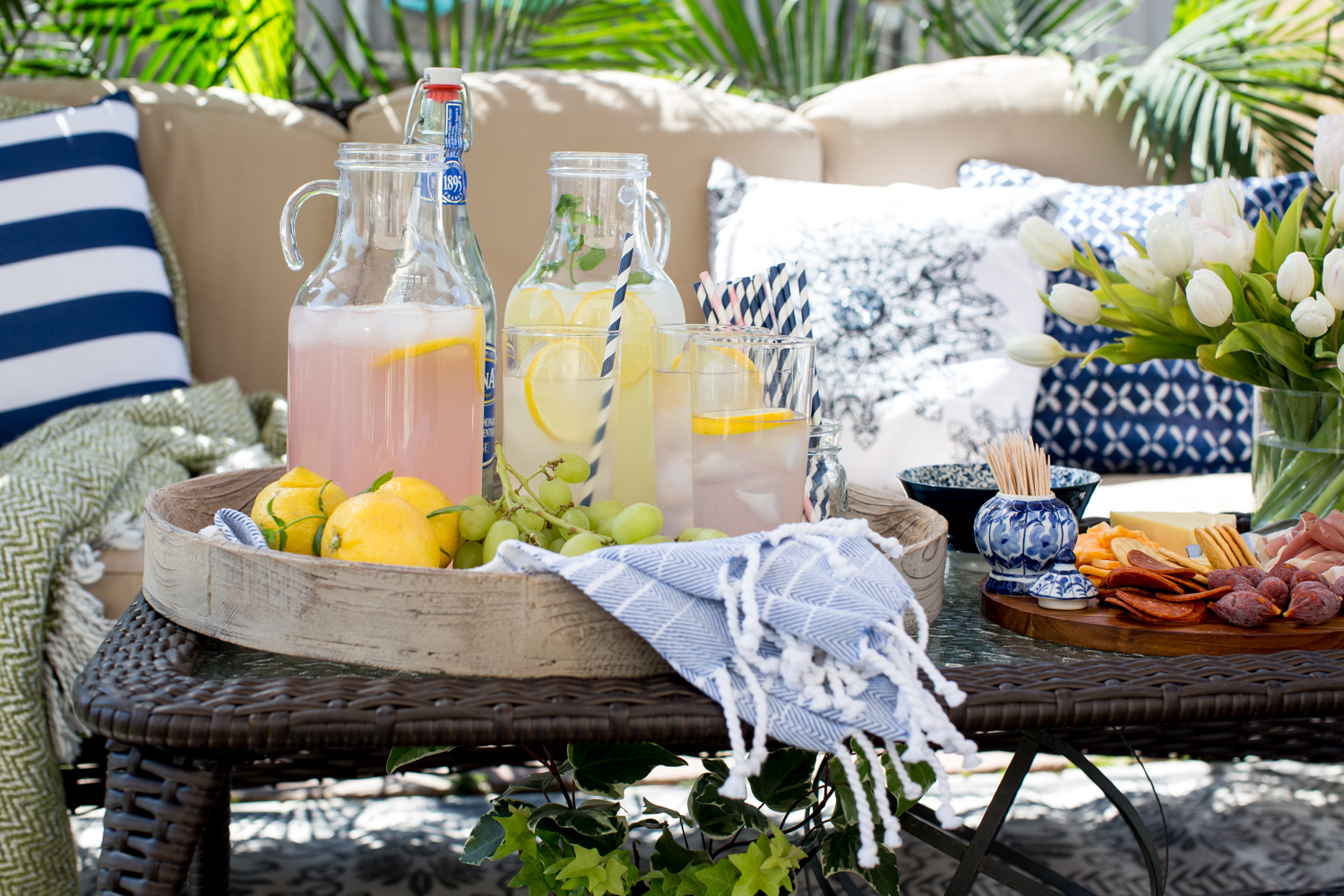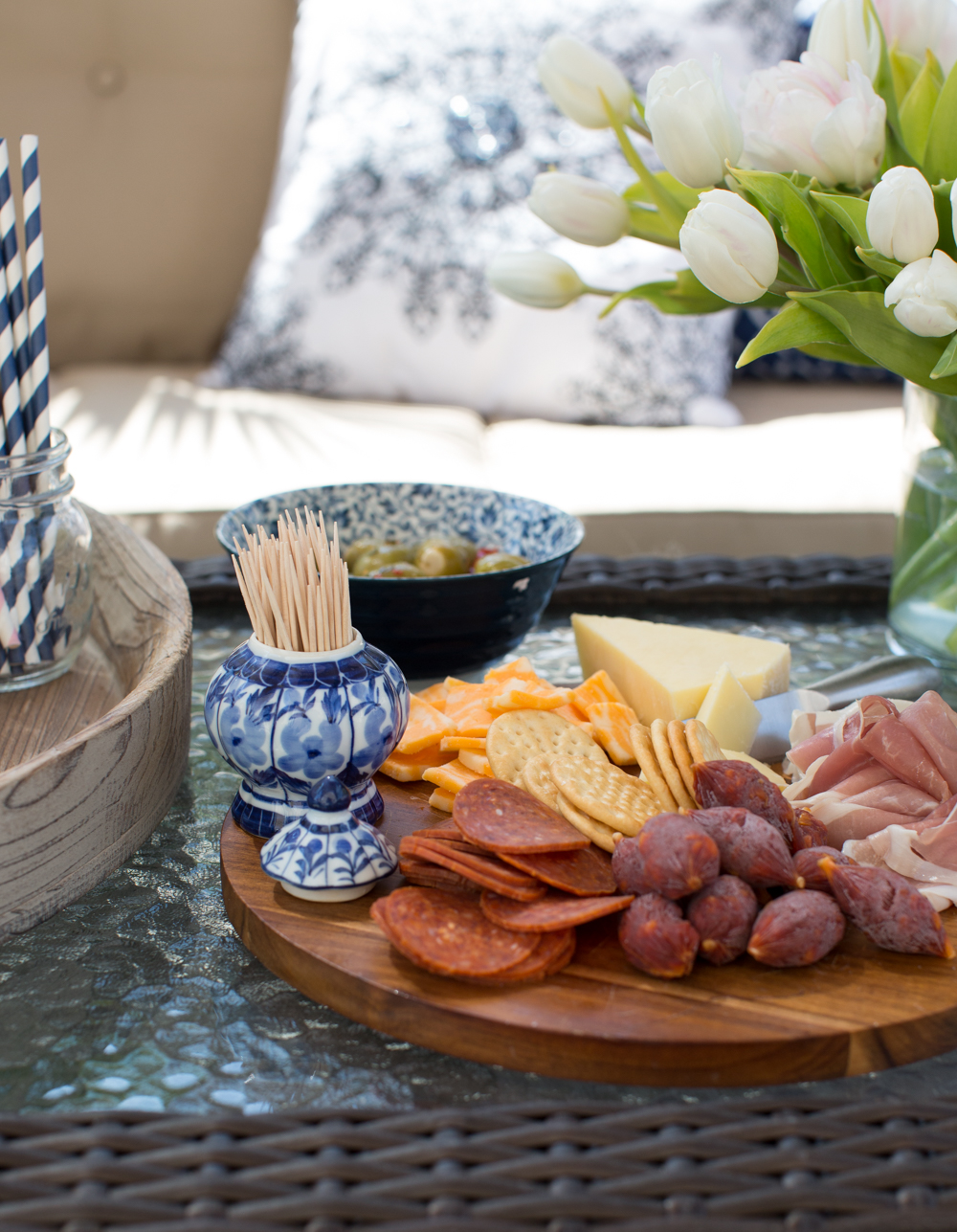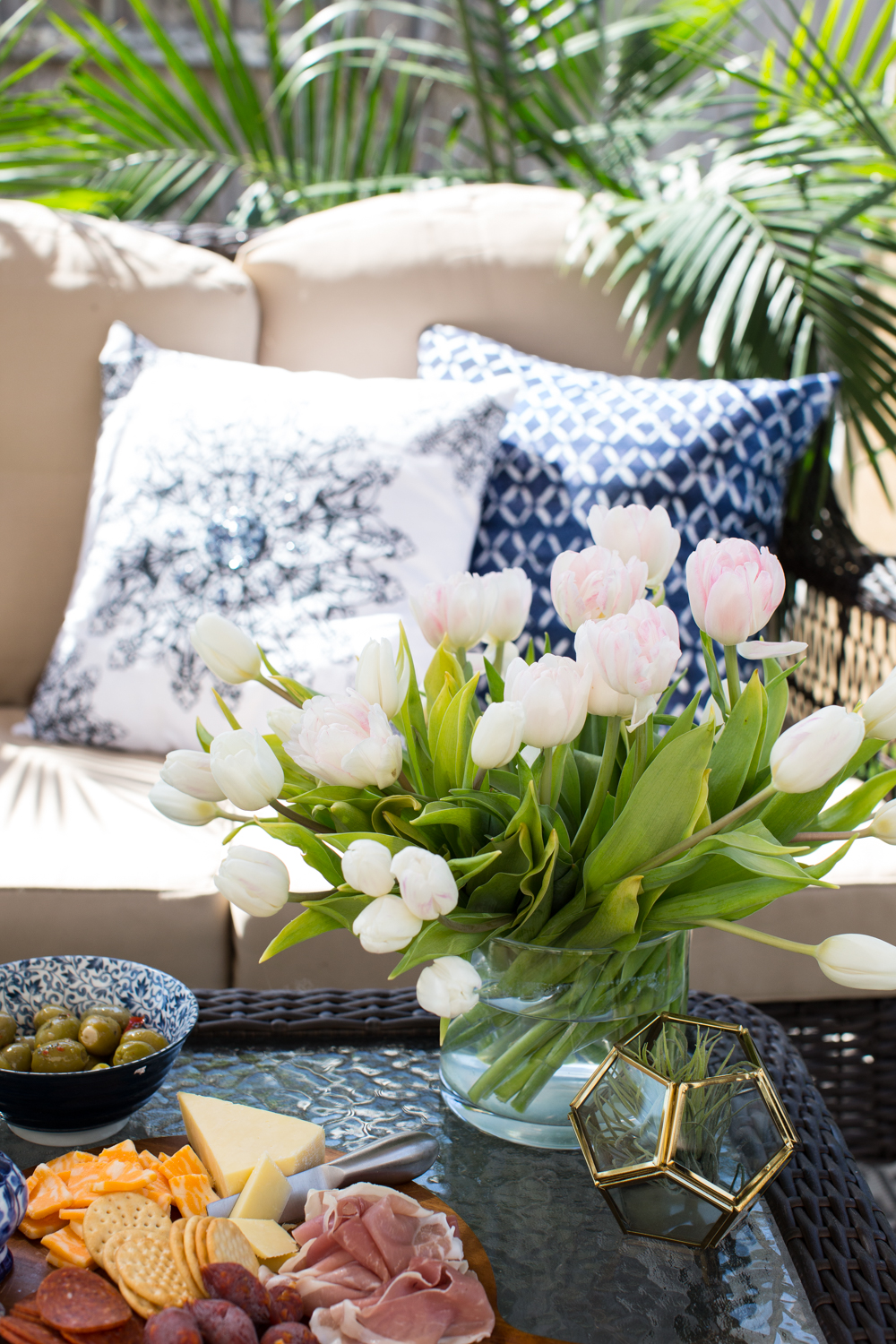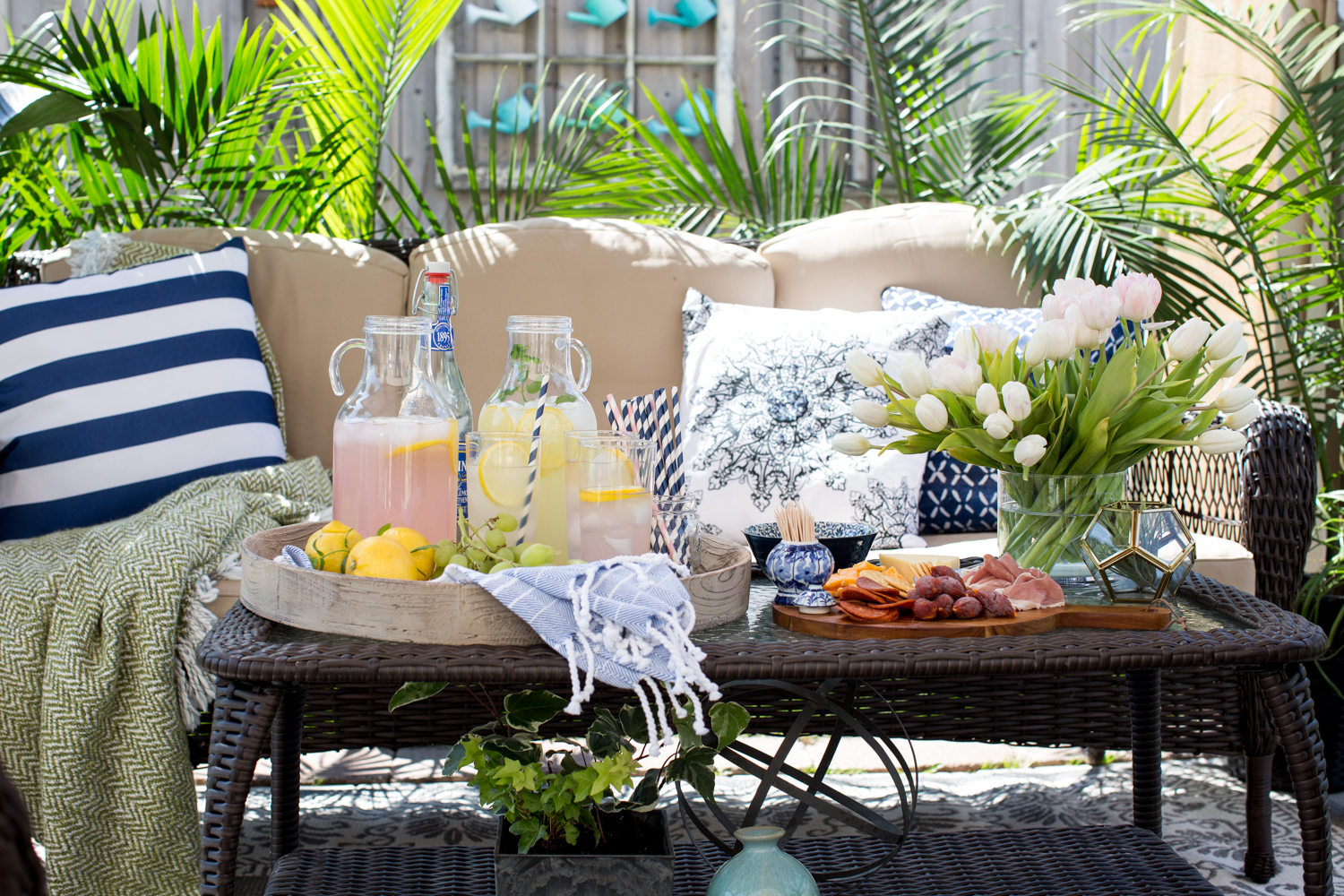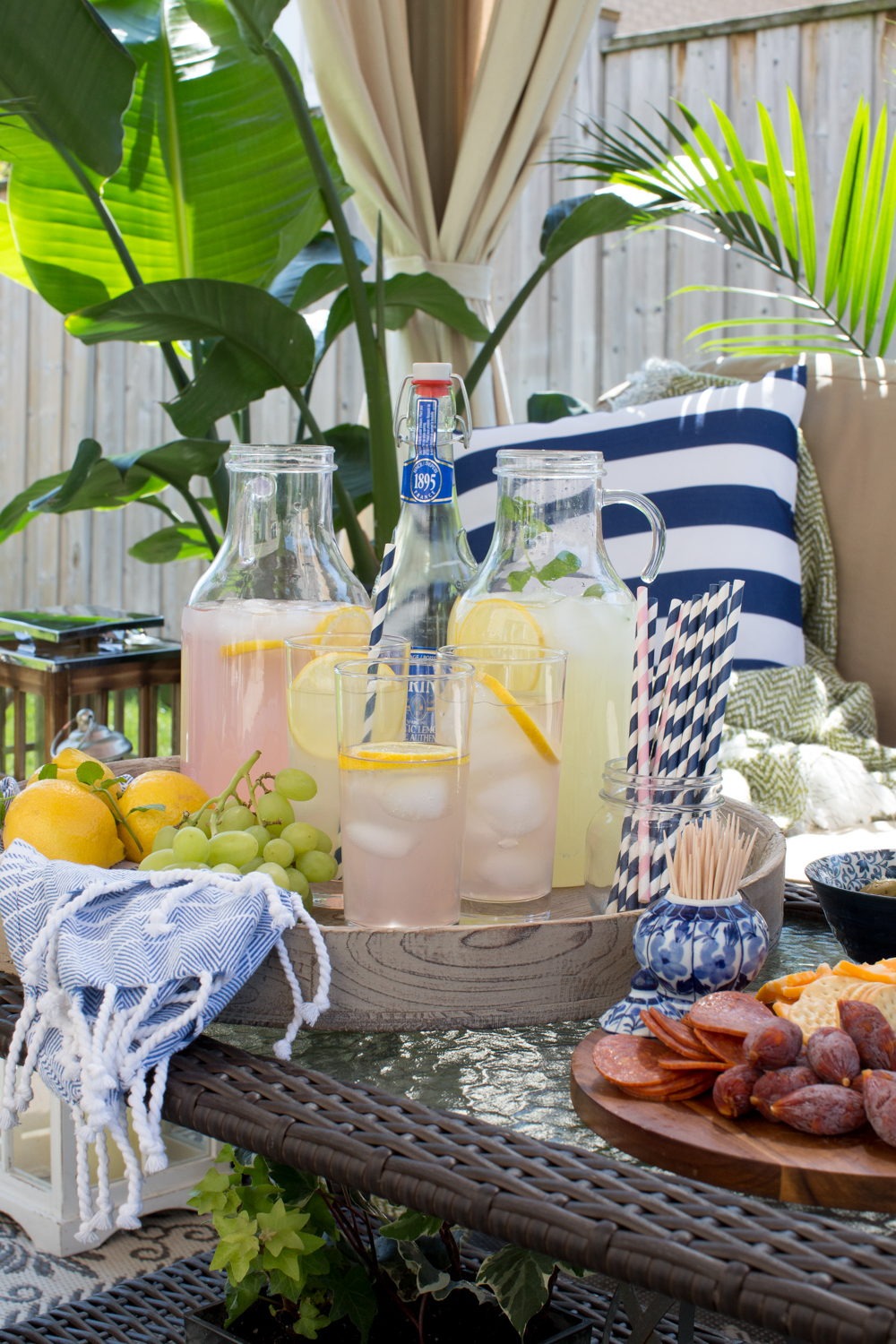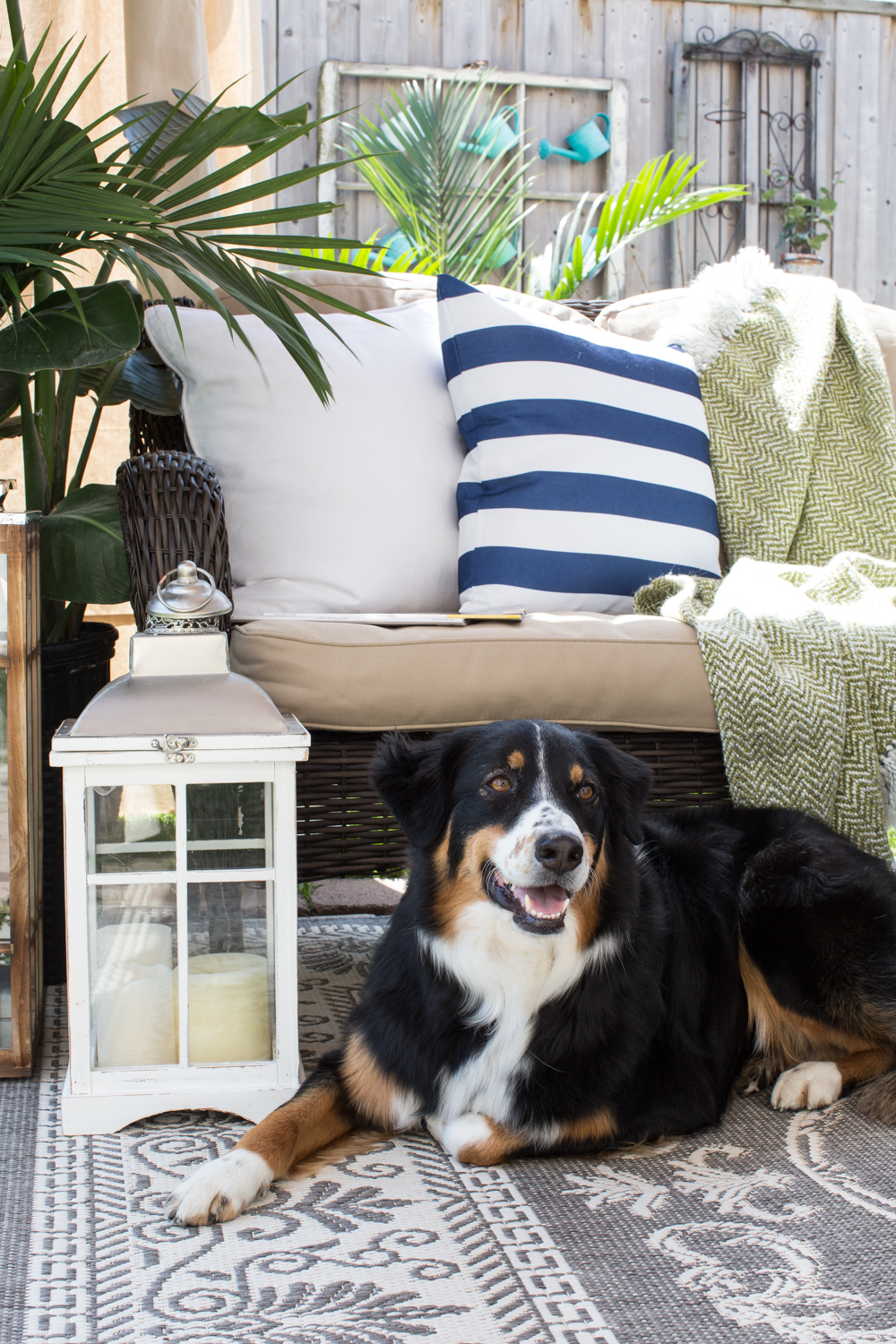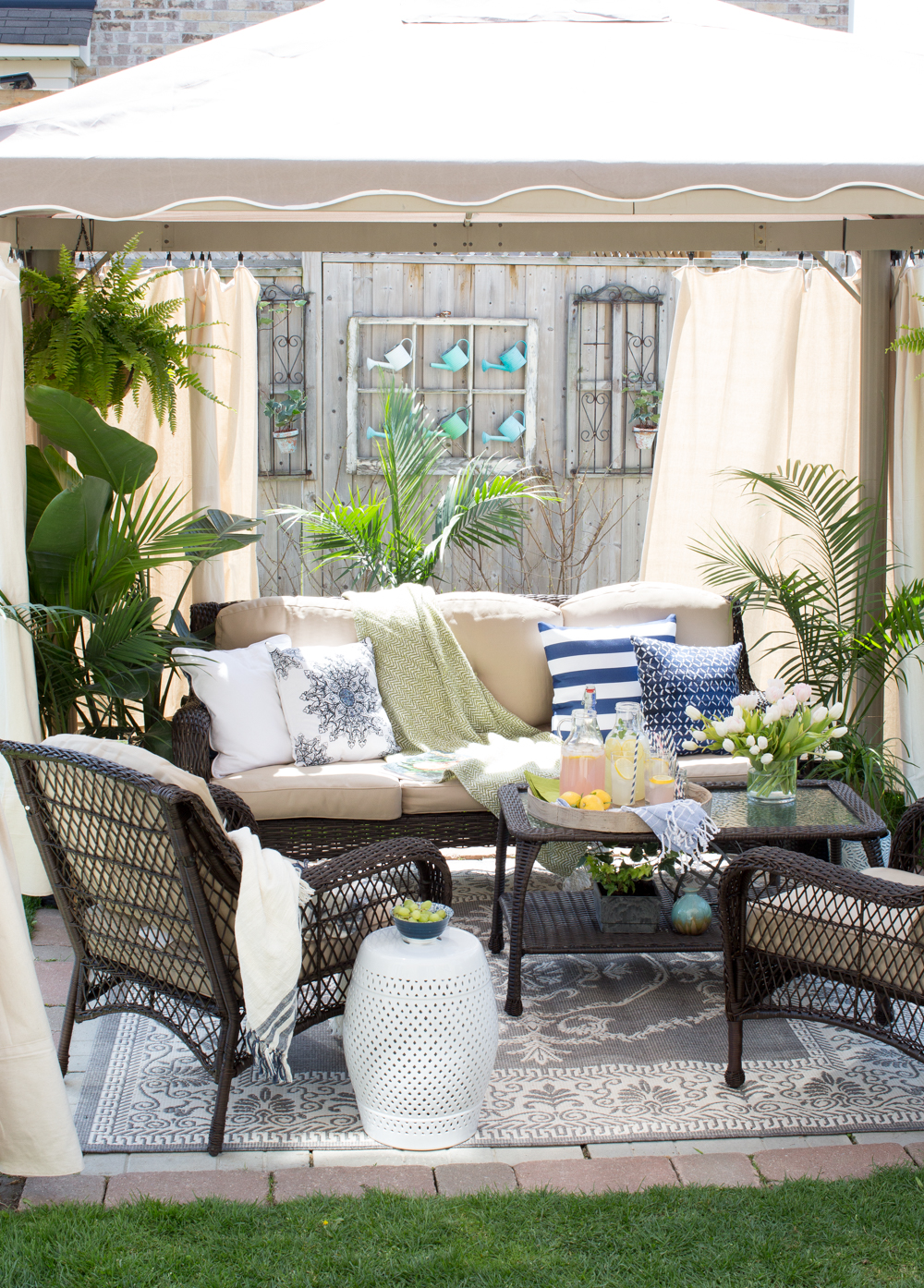 I commissioned my sweet momma to make a new set of panels out of drop cloth for us. It took her hours given their size, but I'm so grateful to her for doing that for me.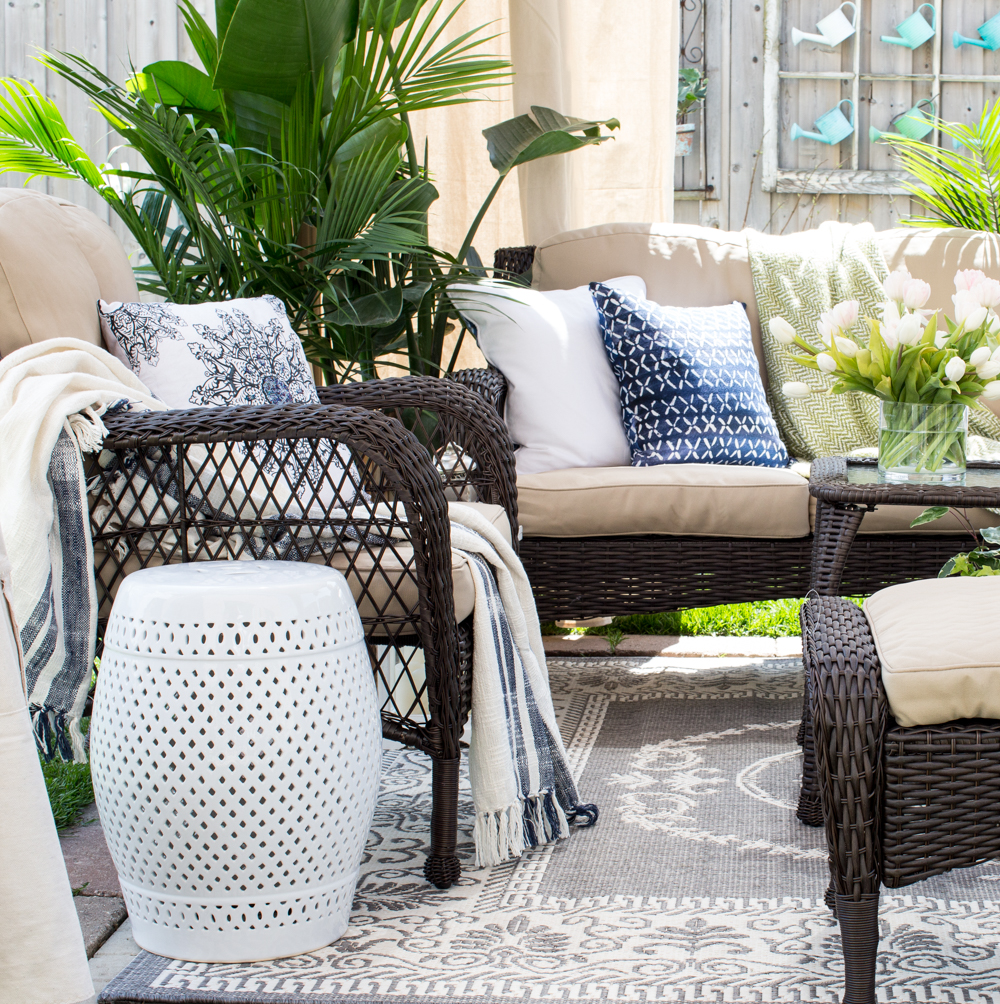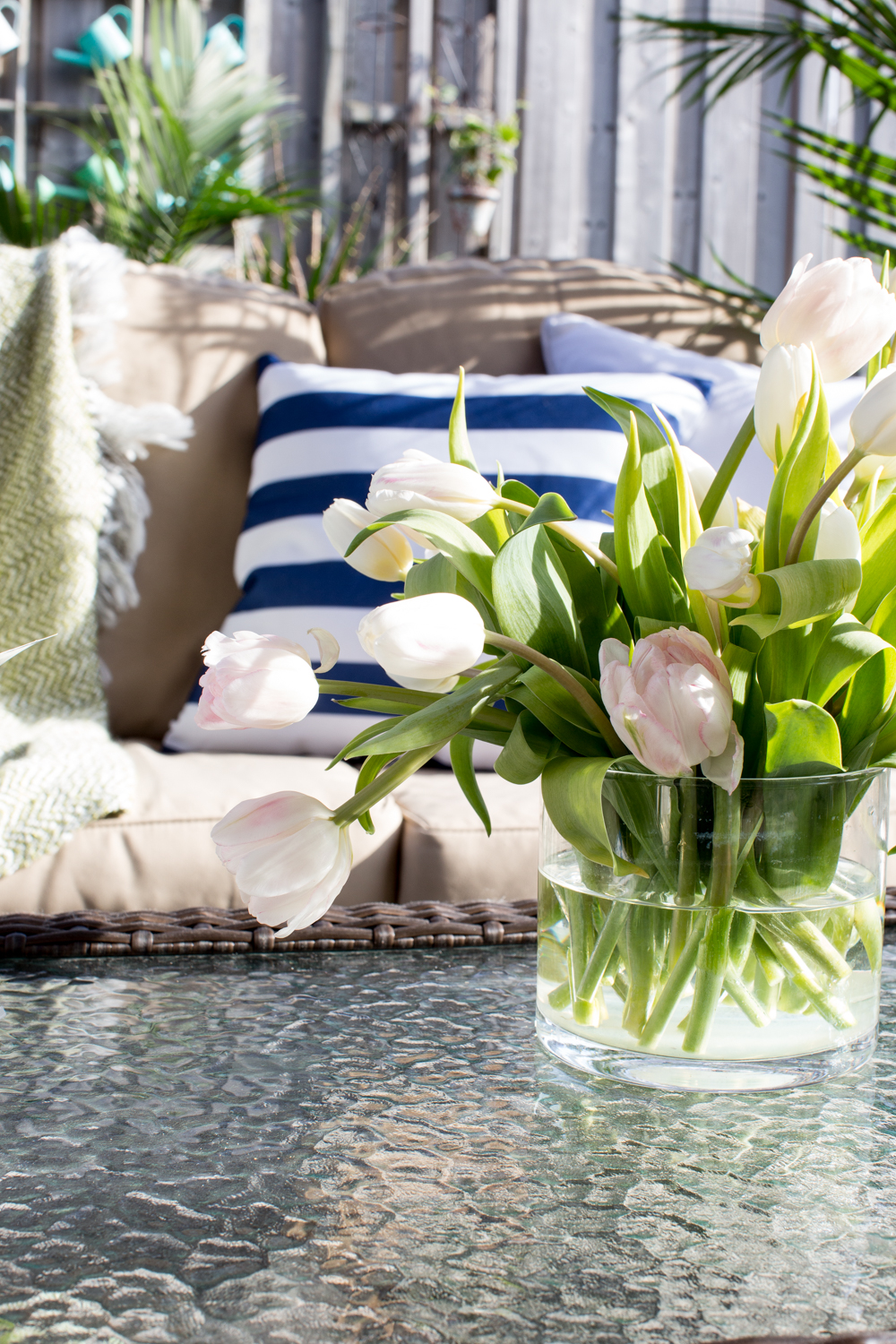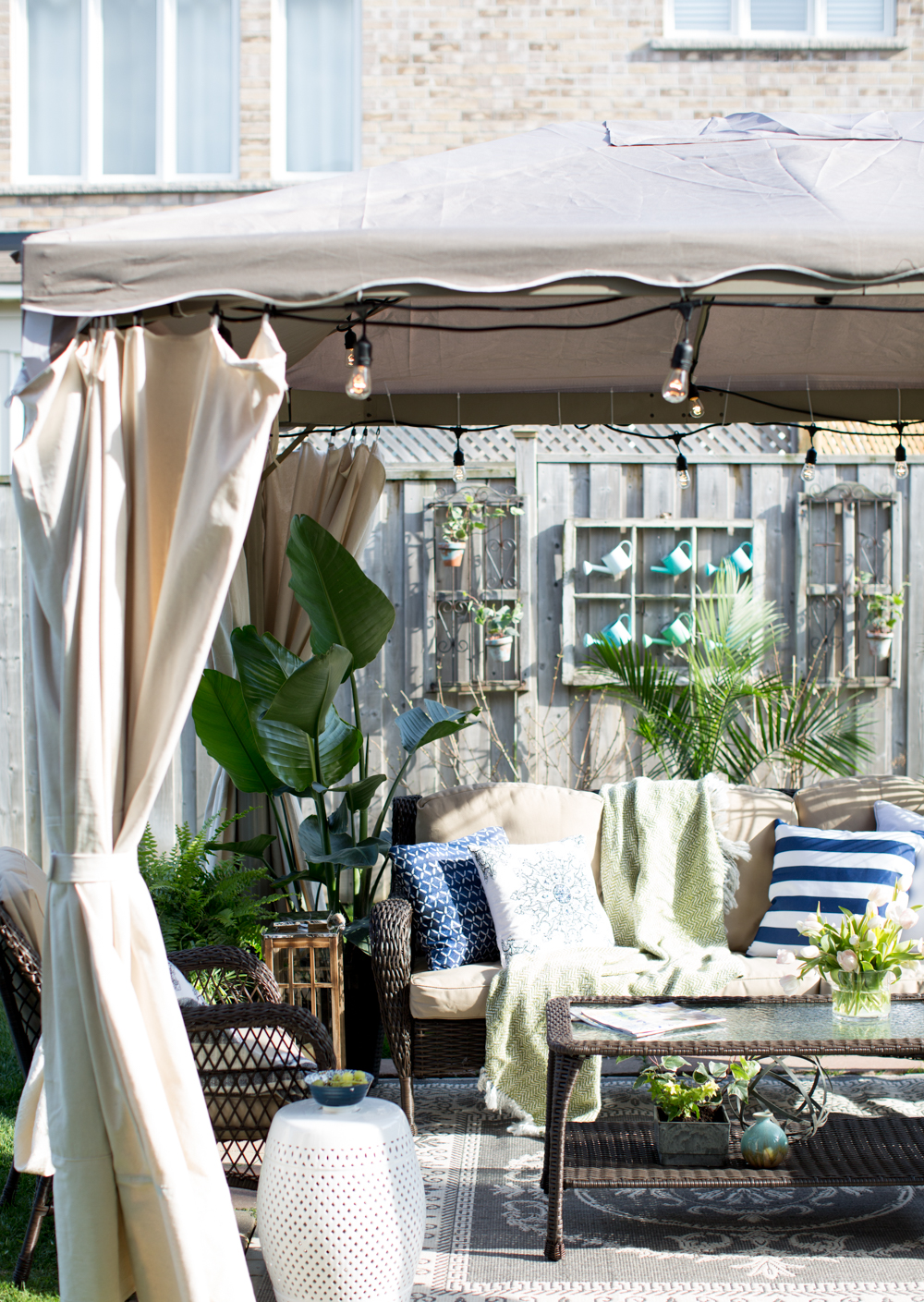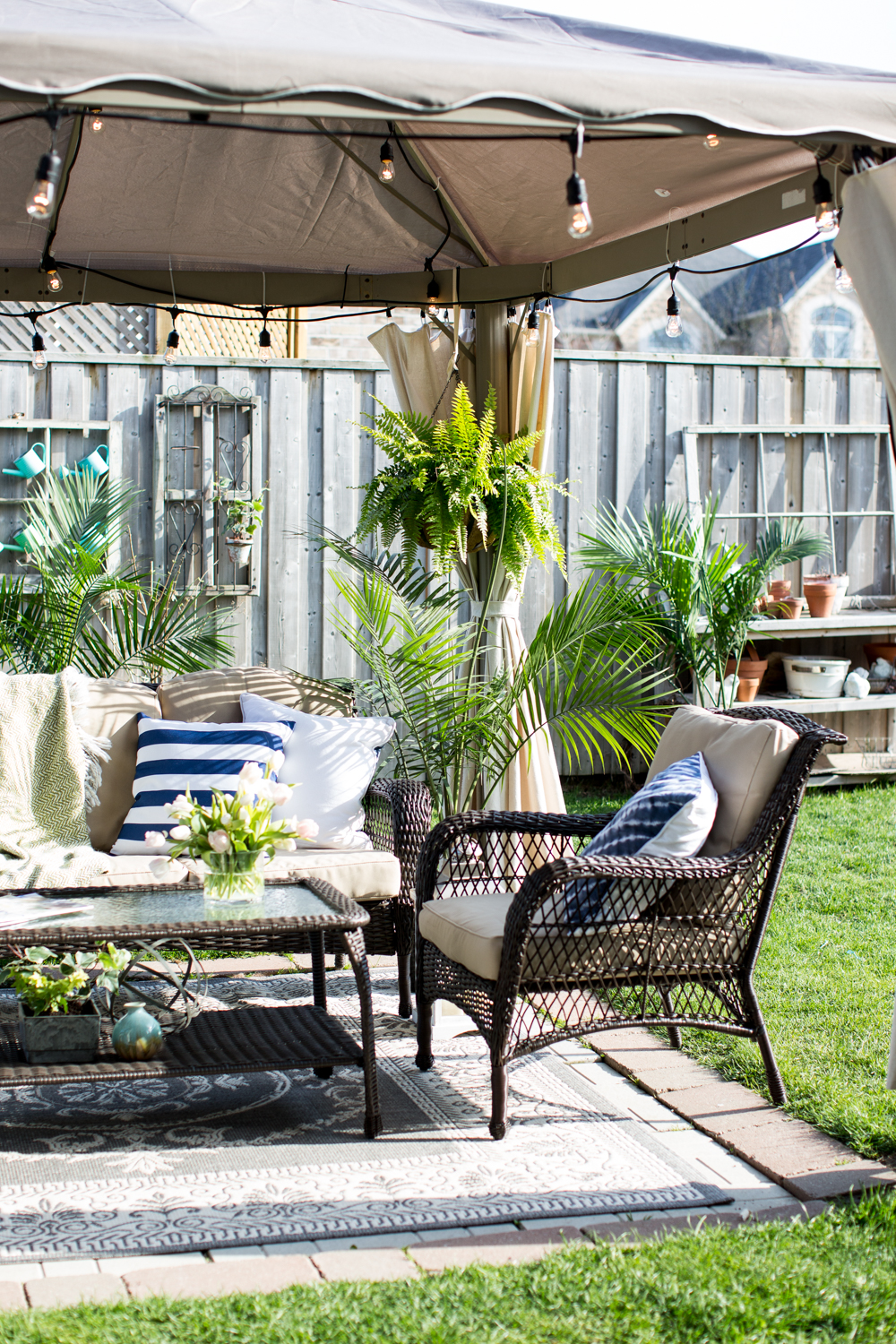 Another fun touch is these Iris indoor/outdoor string lights.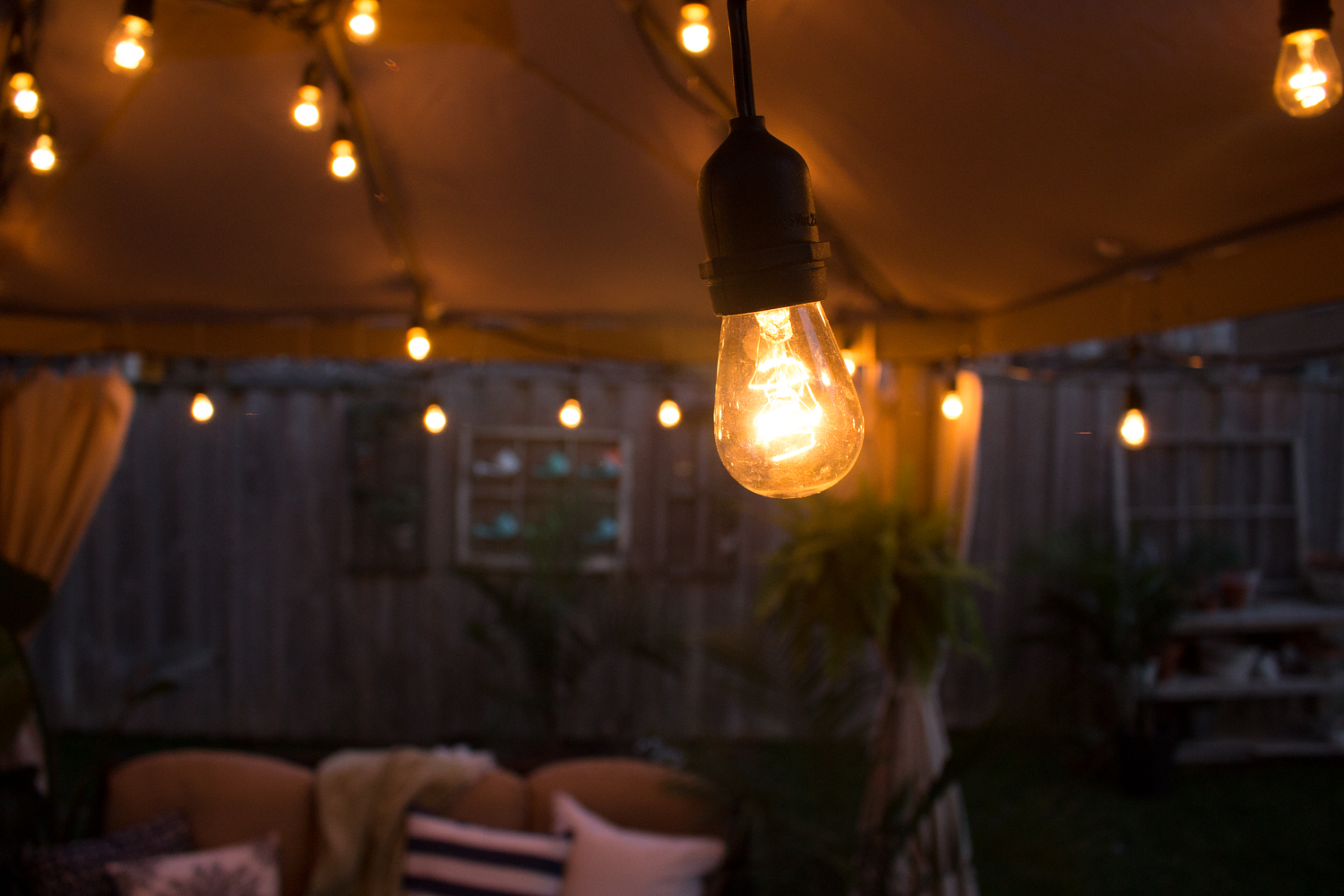 They add such a beautiful glow to the entire scene.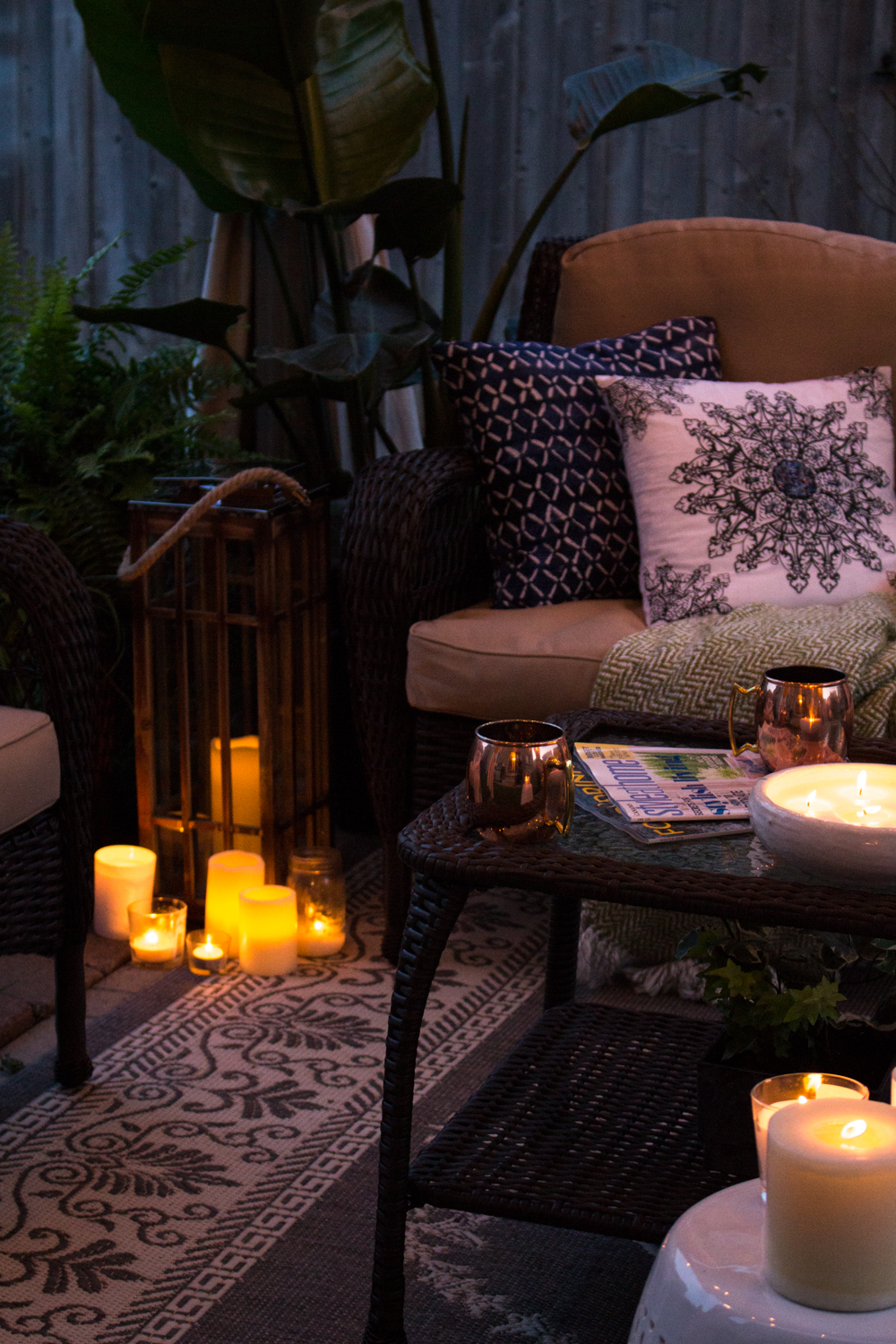 Admittedly, I'm not a big fan of spending time outside during mosquito season, but the ambiance of this space makes me want to spend long evenings just chatting with hubby while sipping some tea.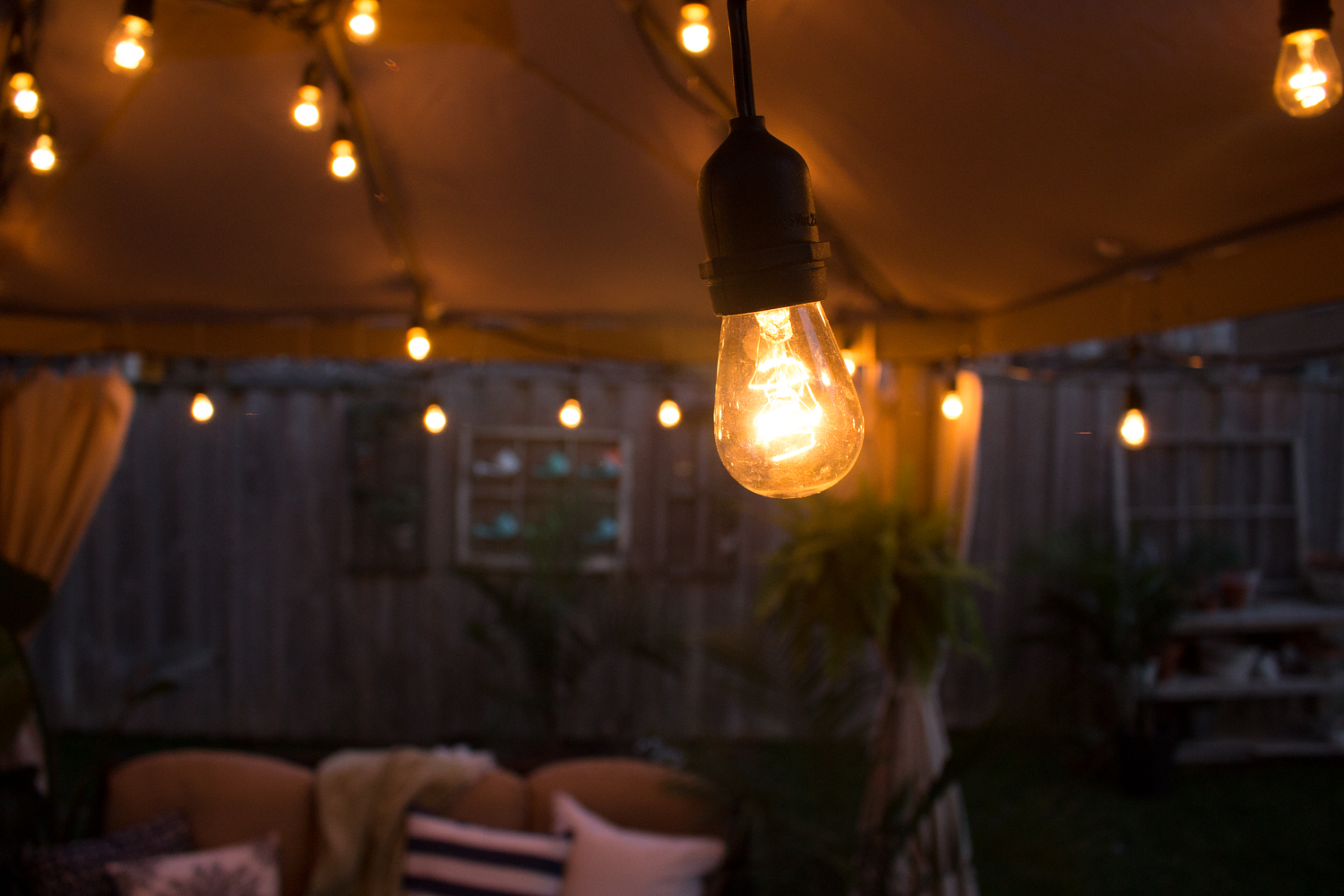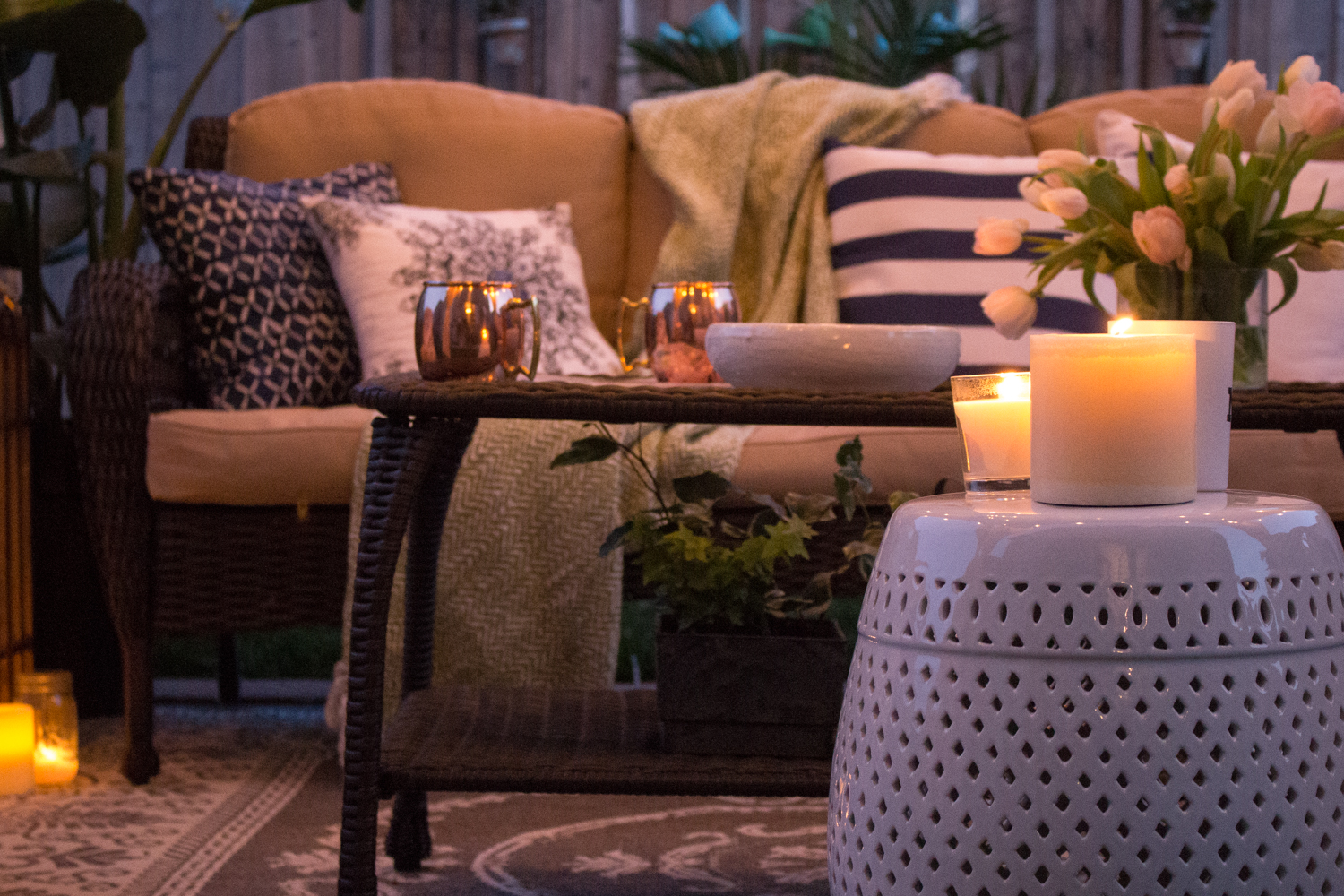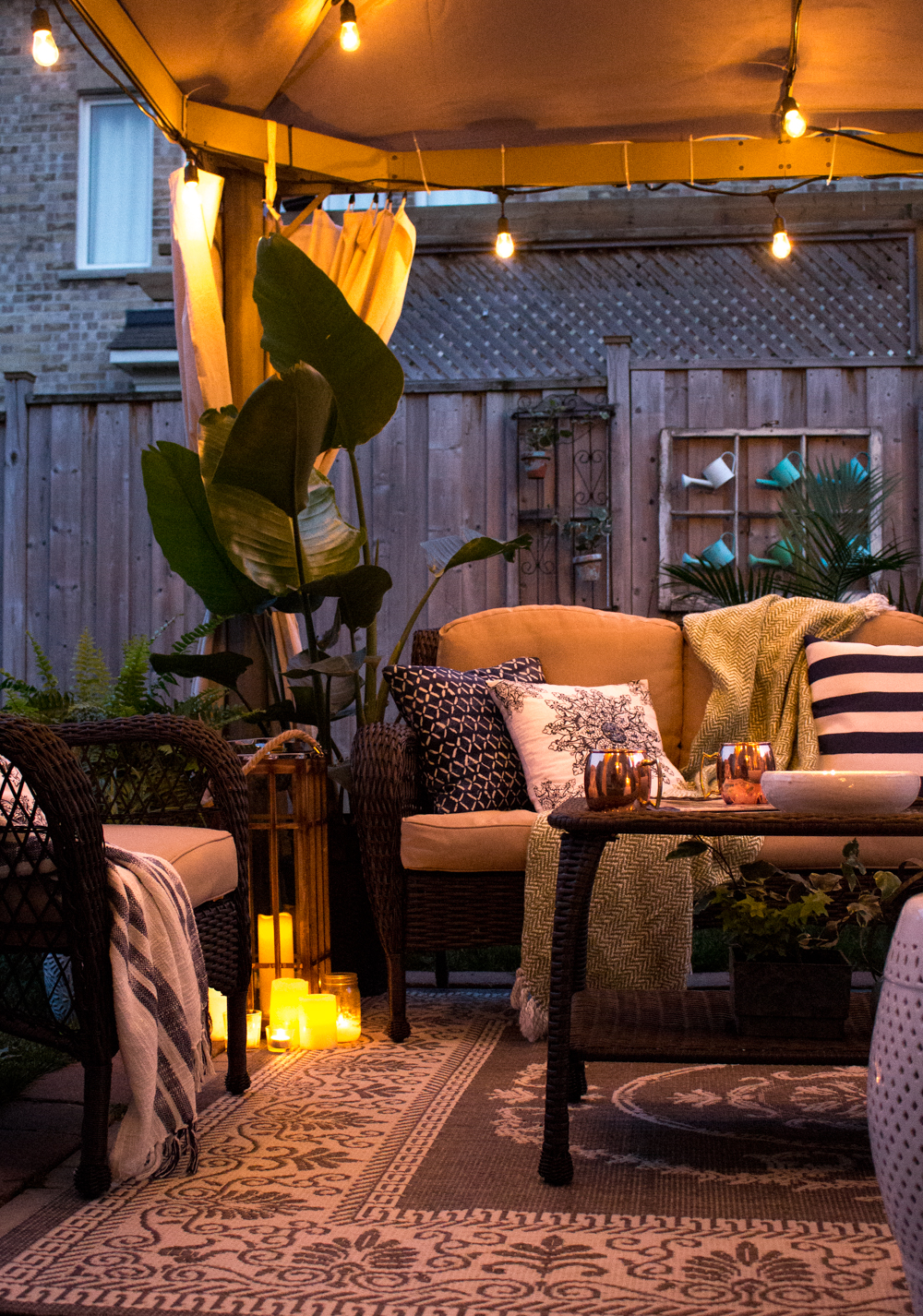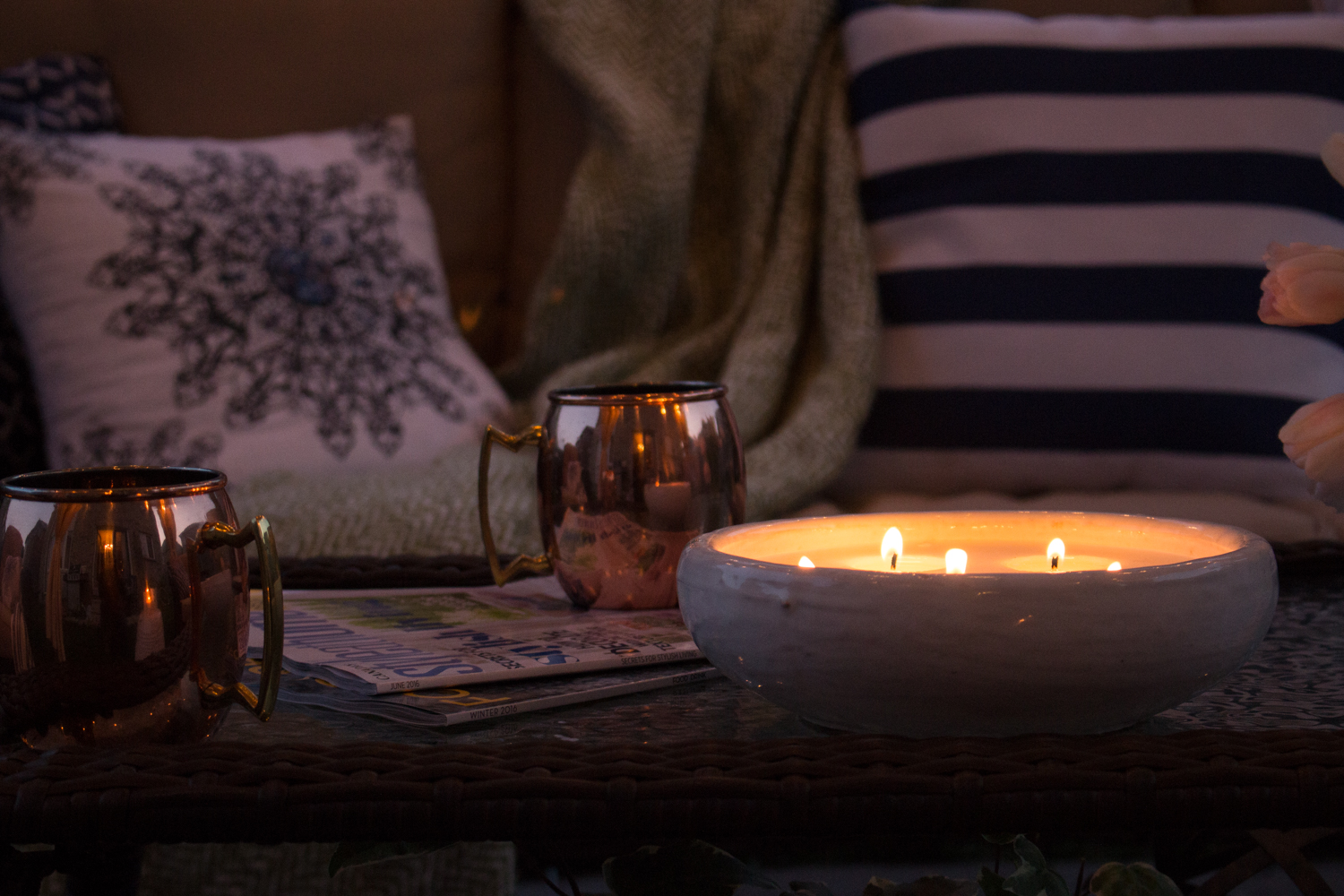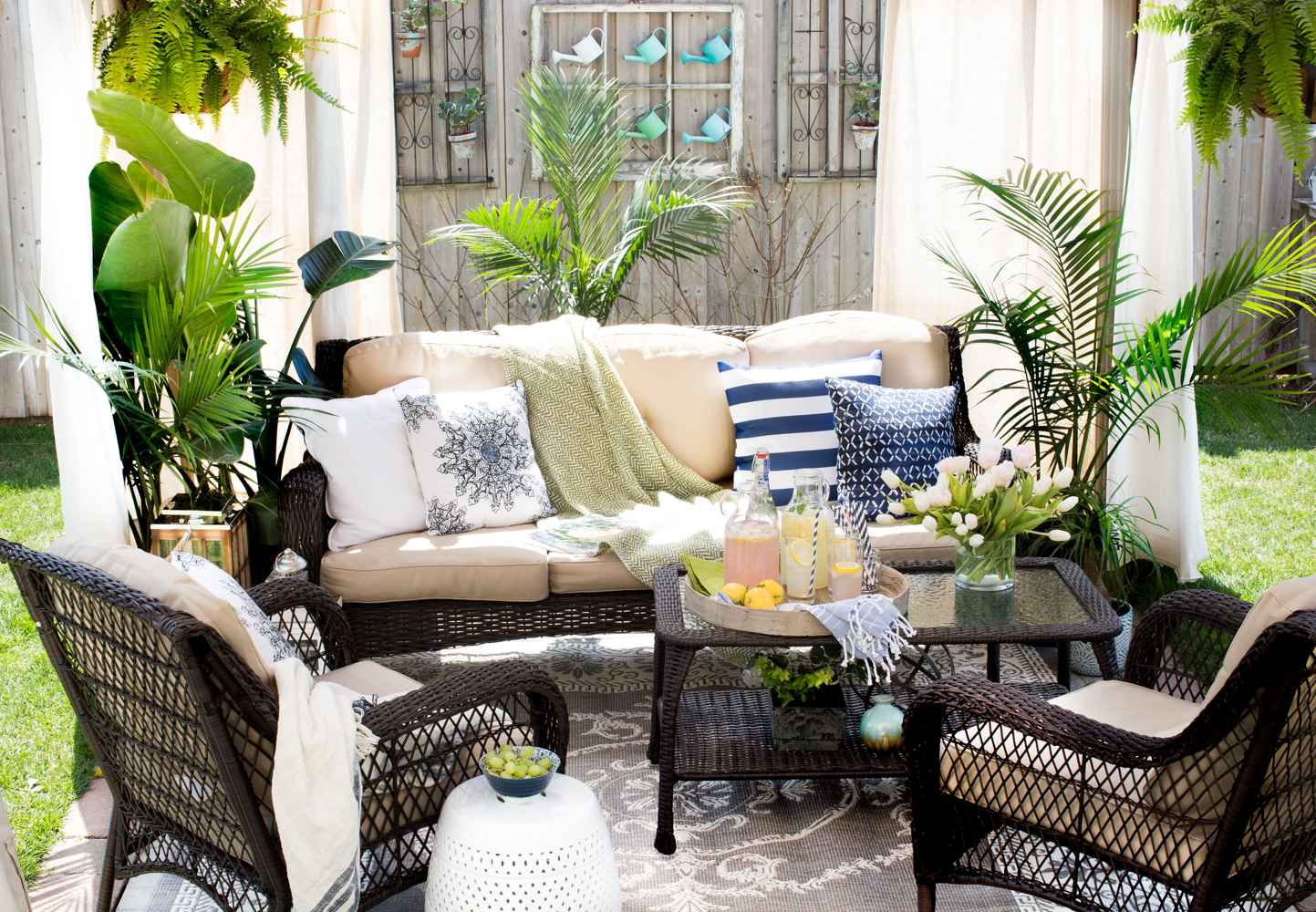 And finally, another before and after just for fun….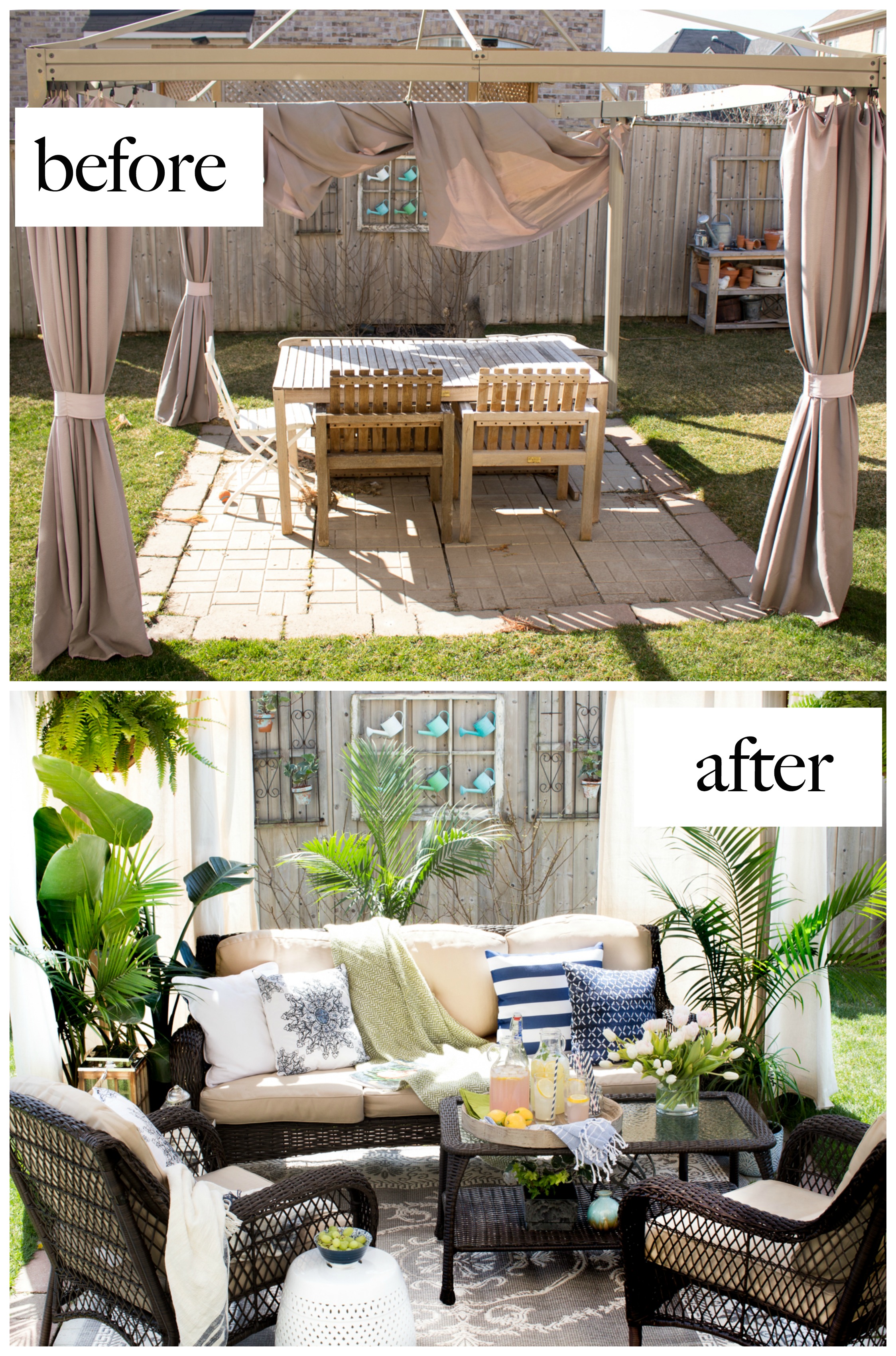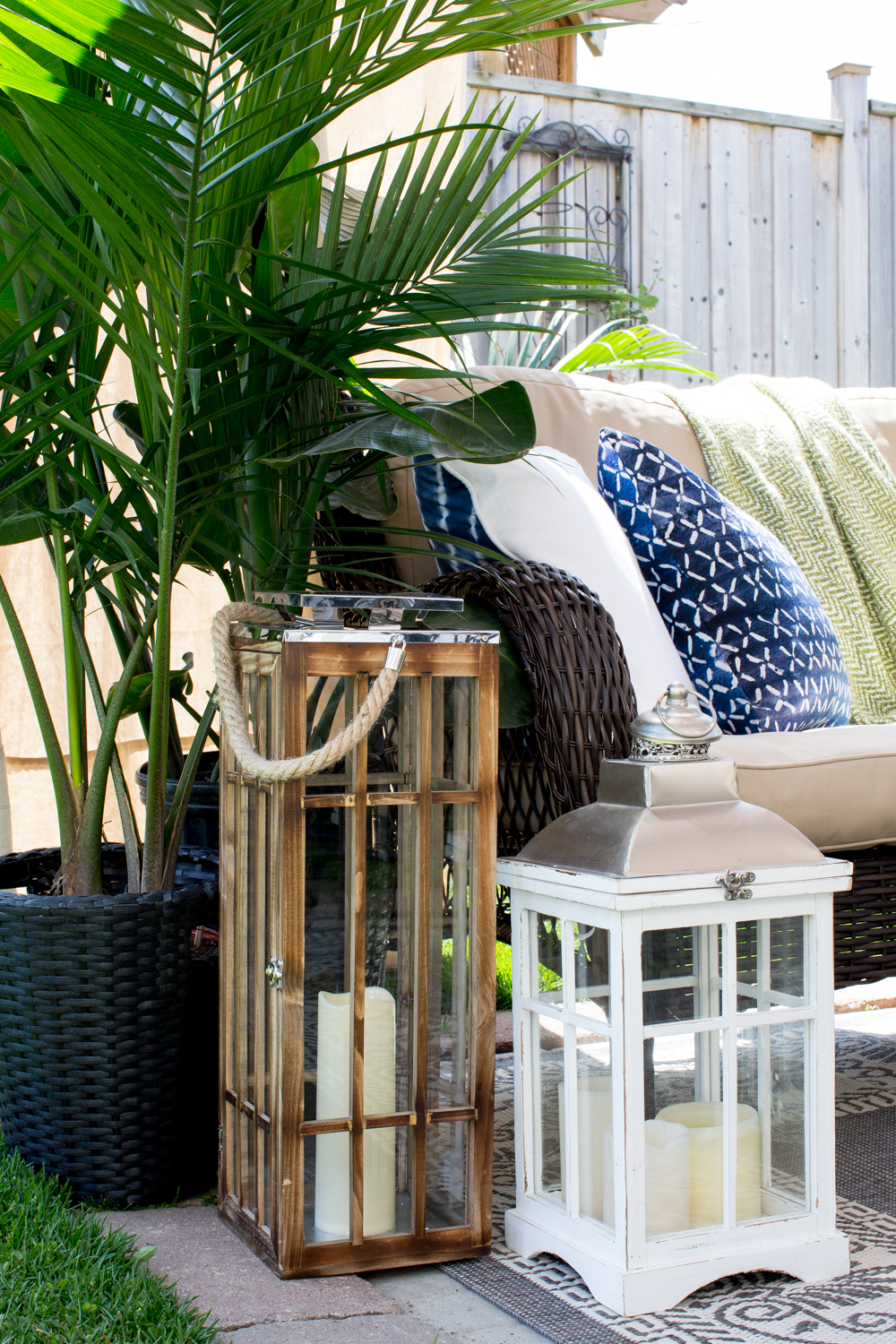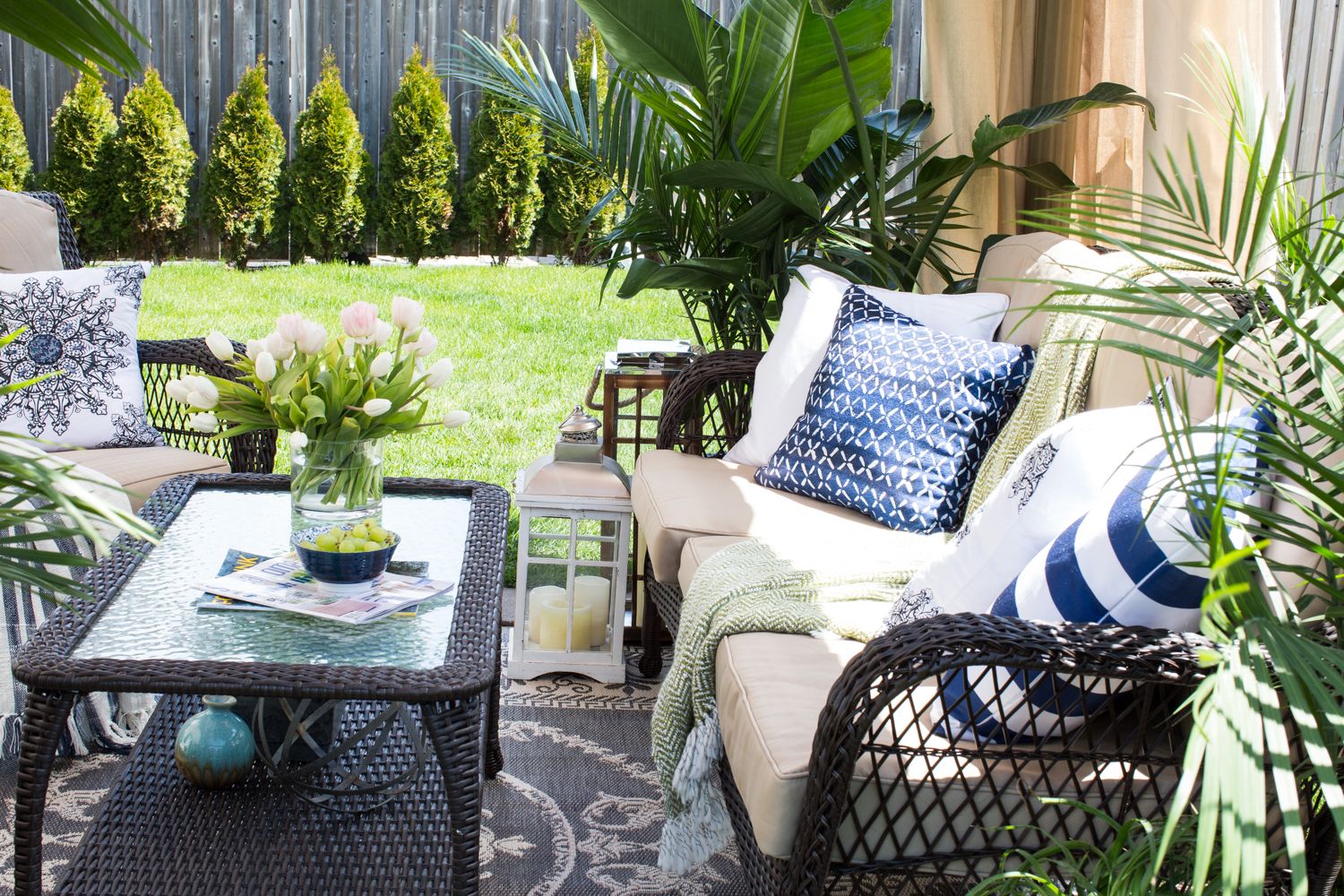 So there you go..our humble suburban backyard turned into a little piece of tropical paradise. Well, kinda.
Thank you so much for stopping by. I hope this space gives you a little inspiration and please don't forget the #10days10patios tour continues tomorrow with the beautiful Jennifer from CityFarmhouse. I have seen a sneak peek and trust me, you're going to love it.
Have a beautiful weekend.
much love,