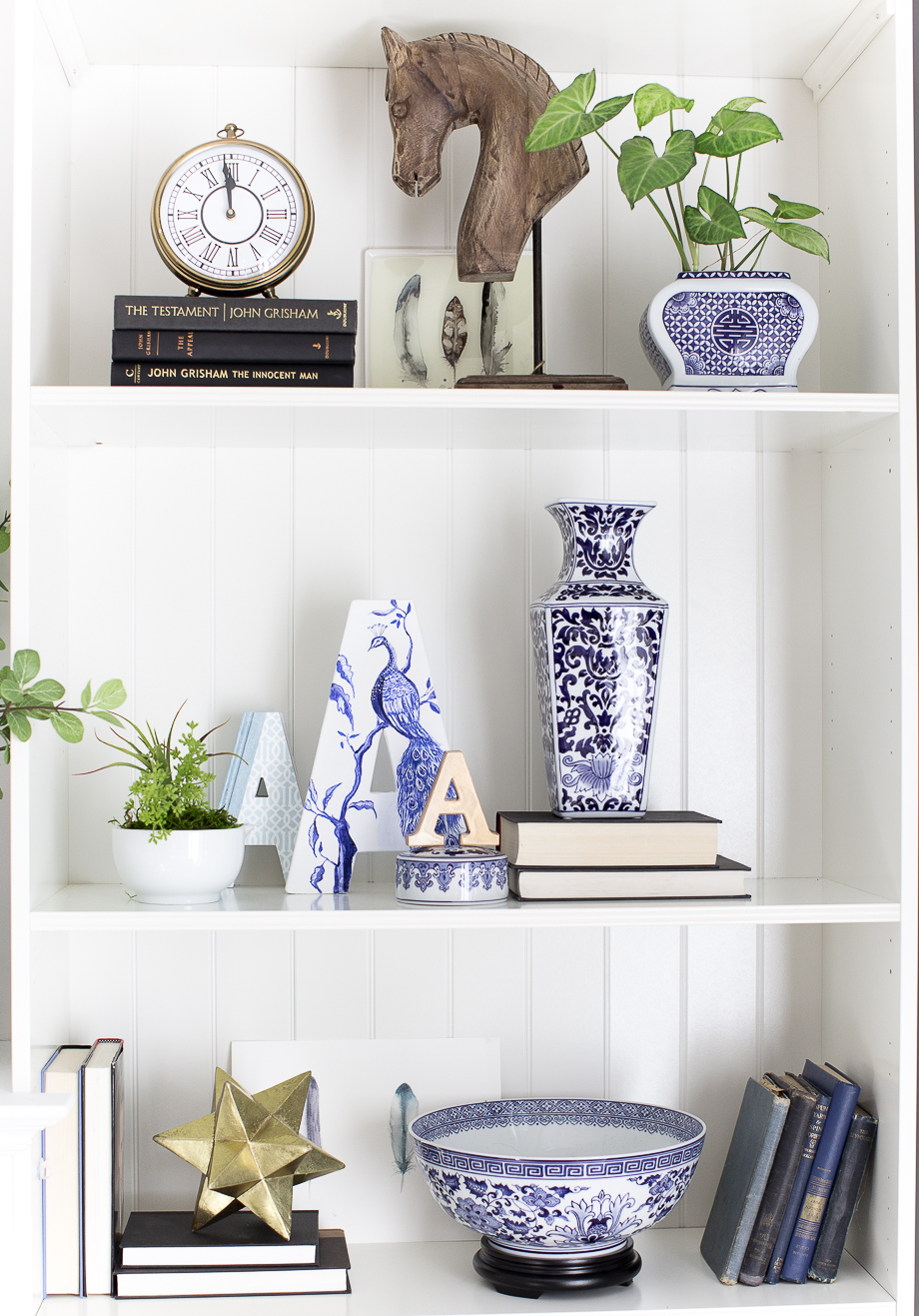 The weekend has once again come to an end; like sand between my fingers, I try to hold on to every moment but alas, it slips through.
As I look into our backyard, I see the ice is thawing while the grass, now visible, yet still dormant. I am amazed how wise nature is to take its time and rest. It sits out there in a pause, waiting for just the right time to emerge and once rested and rejuvenated, it will color the land with its beauty.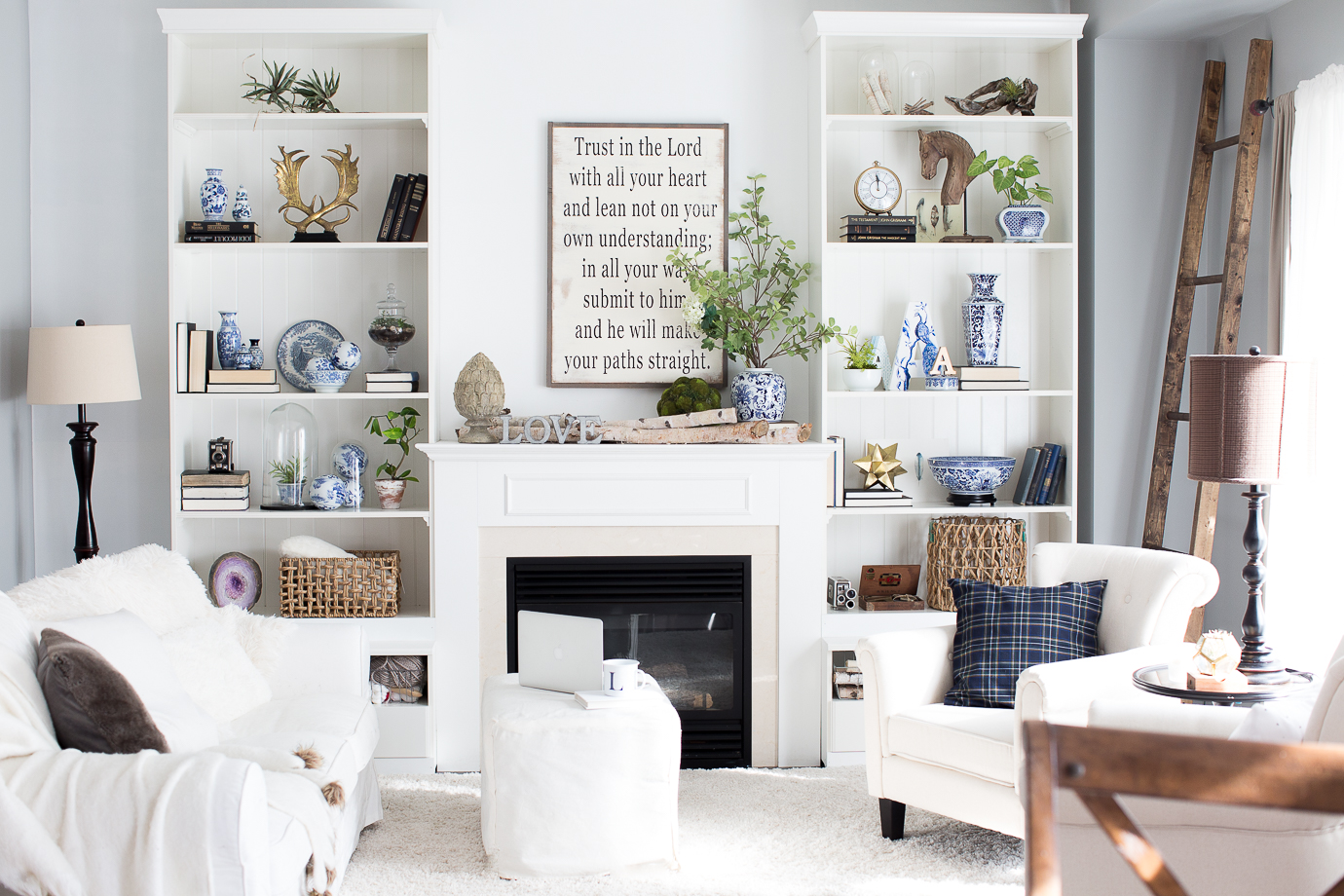 Last night I made a little time to play with our shelves again and though I will probably tweak it, I really enjoy the process. This time, I wanted to incorporate some of our blue porcelain pieces as I was feeling a disconnect between our refreshed kitchen nook (HERE) and the family room.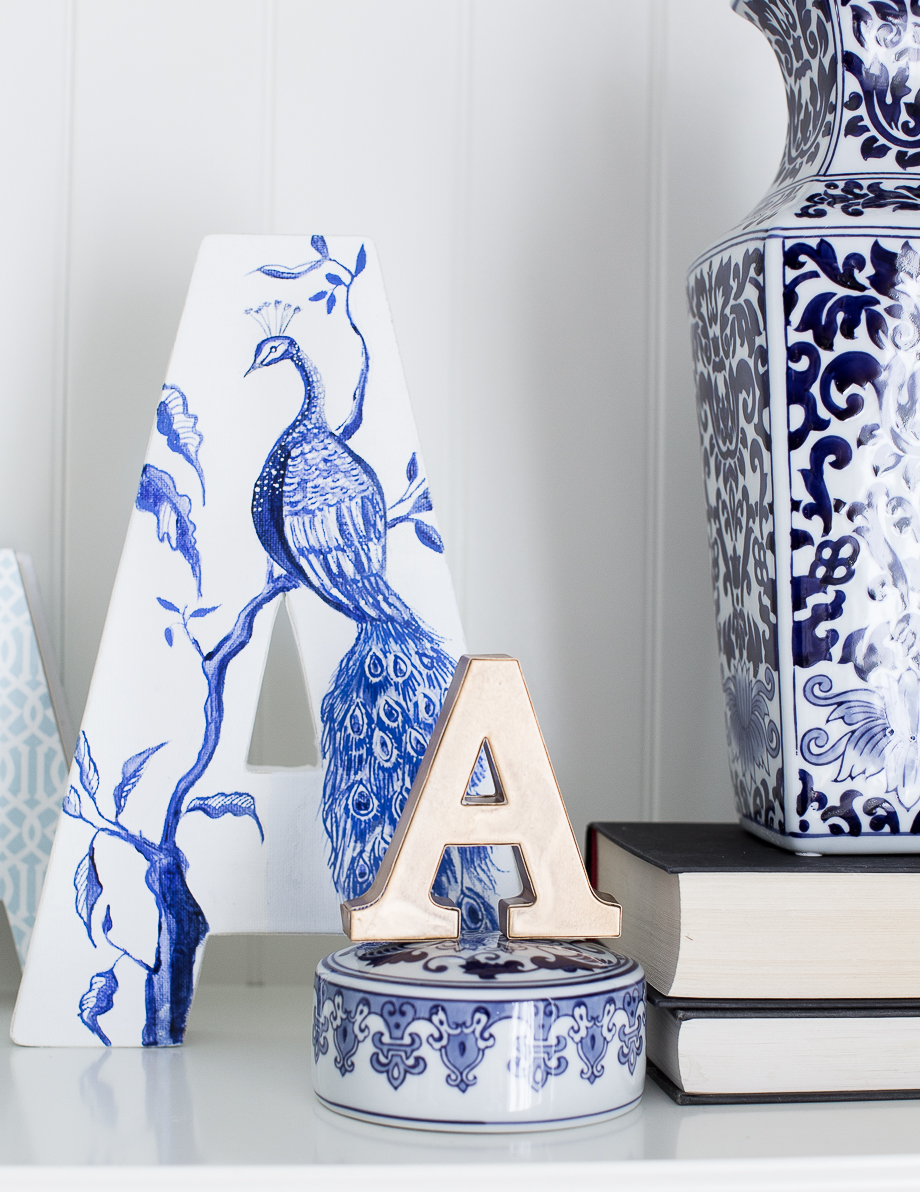 It also provided an opportunity to tackle this month's Michaels Makers Challenge and do a little customization. One of the most meaningful ways to decorate or craft is by customizing a piece of art or gift.
Whether you're decorating with marquee lights or crafting an initial that represents your family name, Michaels has made it easy with their new Alphabet Soup by Make Market™ line of products. The gold letter was once a zinc letter which I just sprayed painted.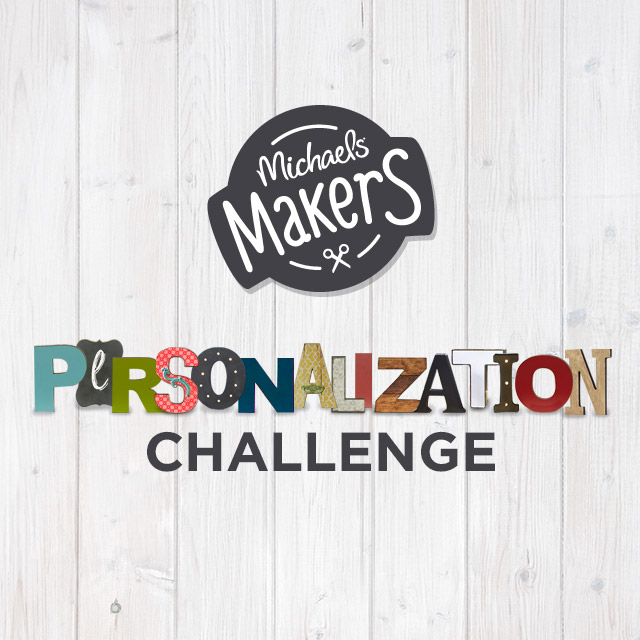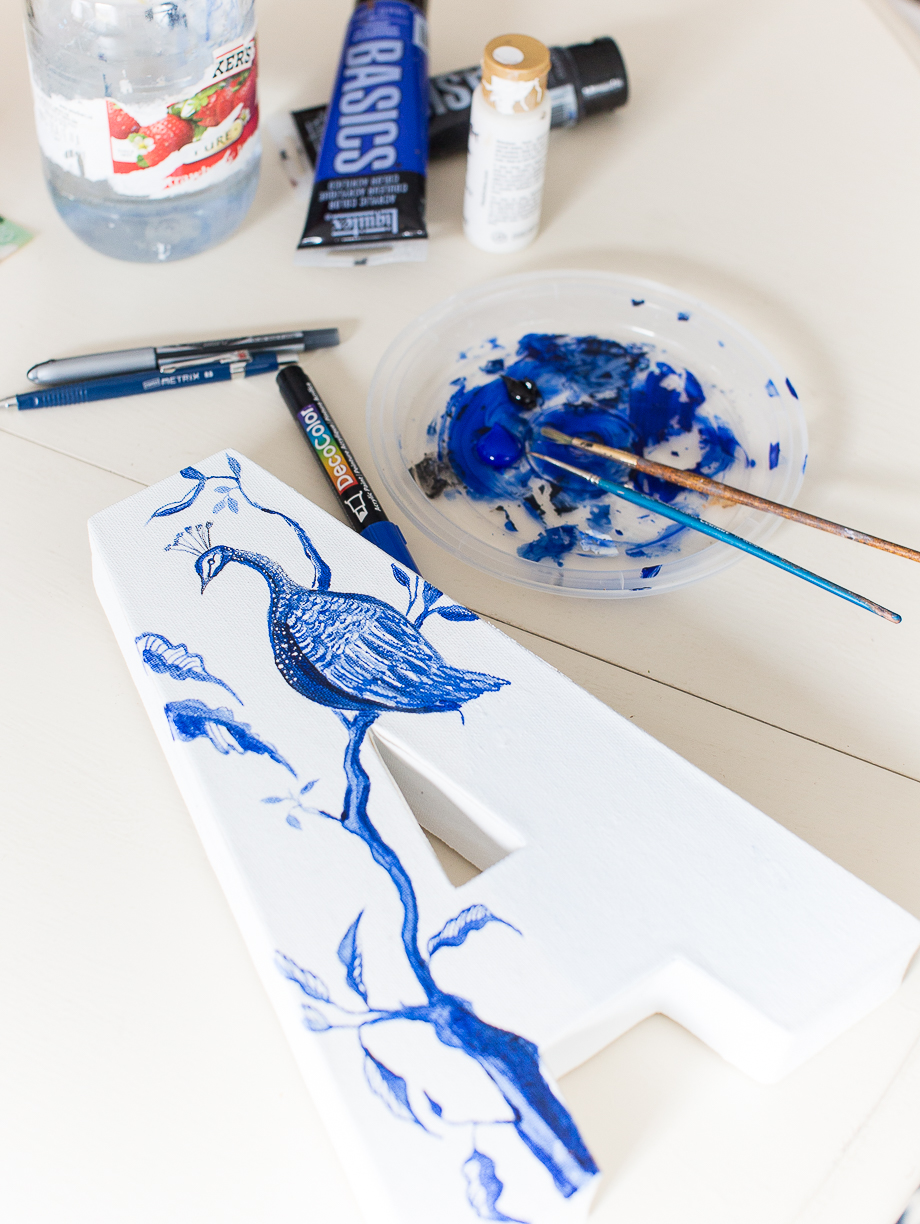 I've fallen in love with these stretched canvas letters from Michaels and thought they would make the perfect addition to our shelves, while adding to the blue porcelain collection. It has been a while since I painted on canvas and it made me realize how much I miss it. I will definitely try to make some time to do so.
These letters also would also be perfect to tackle with little ones. Just give them a color palette specific to their space and let them create!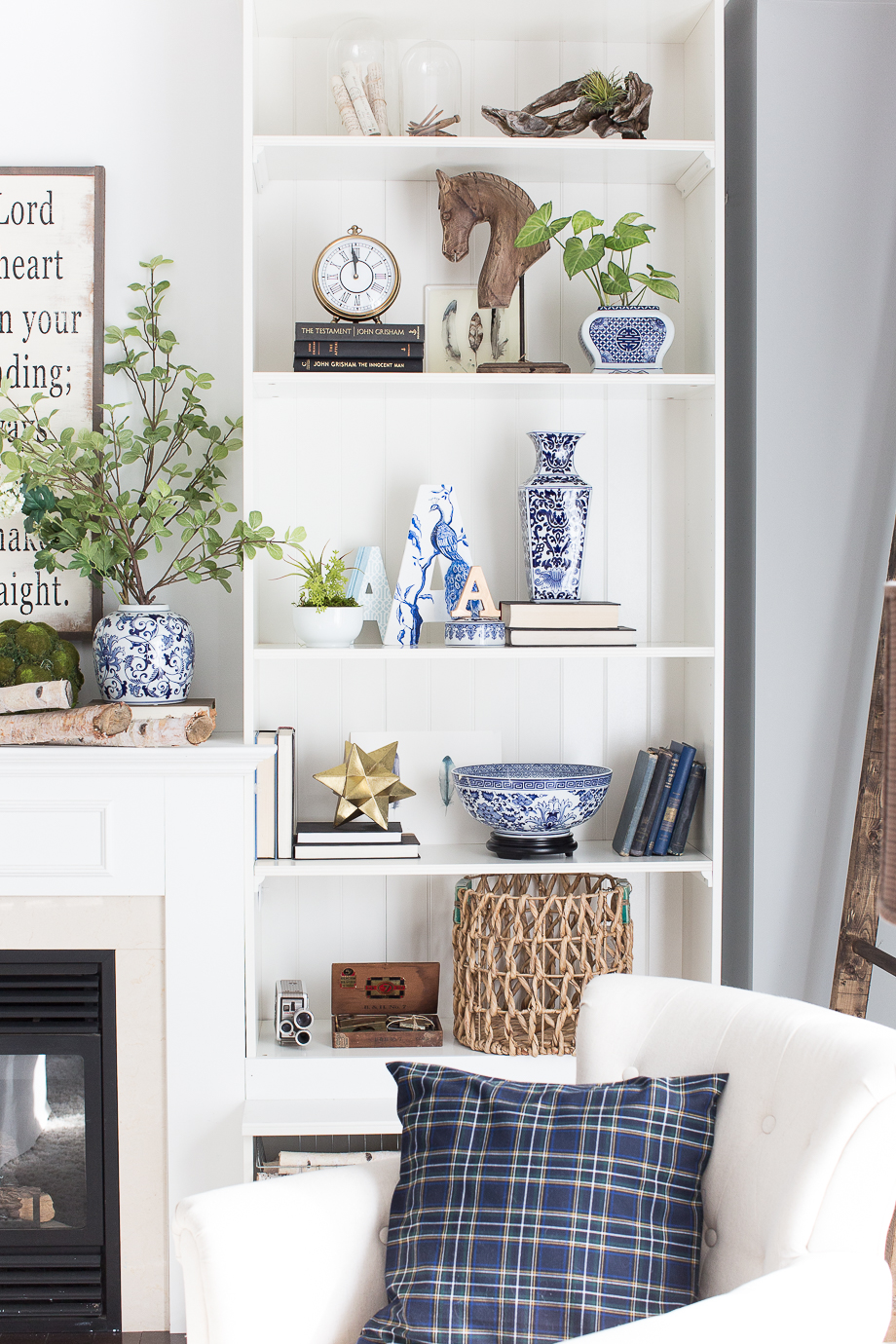 We don't have too many blue pieces, but sufficient to carry the color throughout  the room and I love the idea of displaying our family initial on the shelves.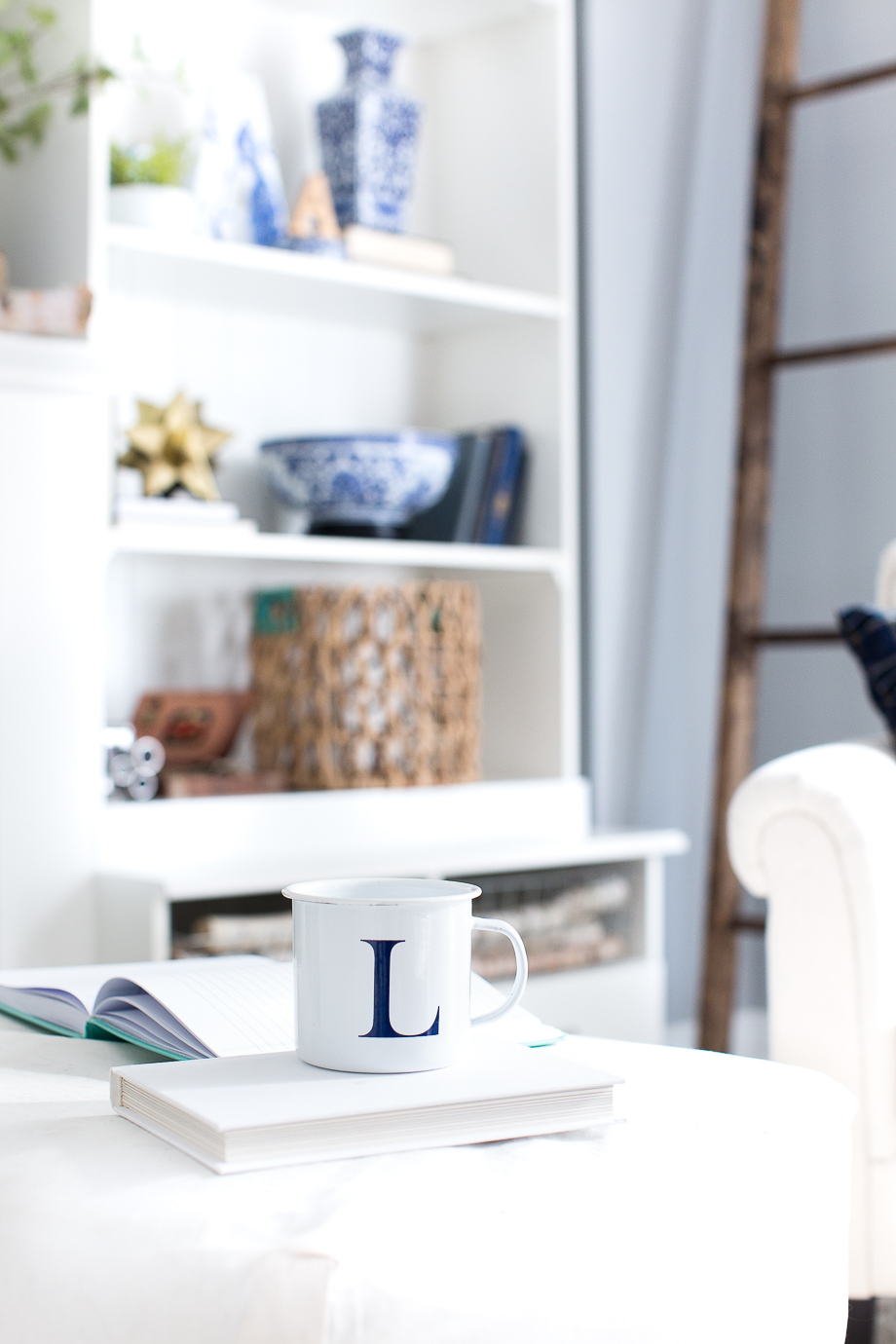 I also got myself a little enamel mug with my initial. Isn't it cute?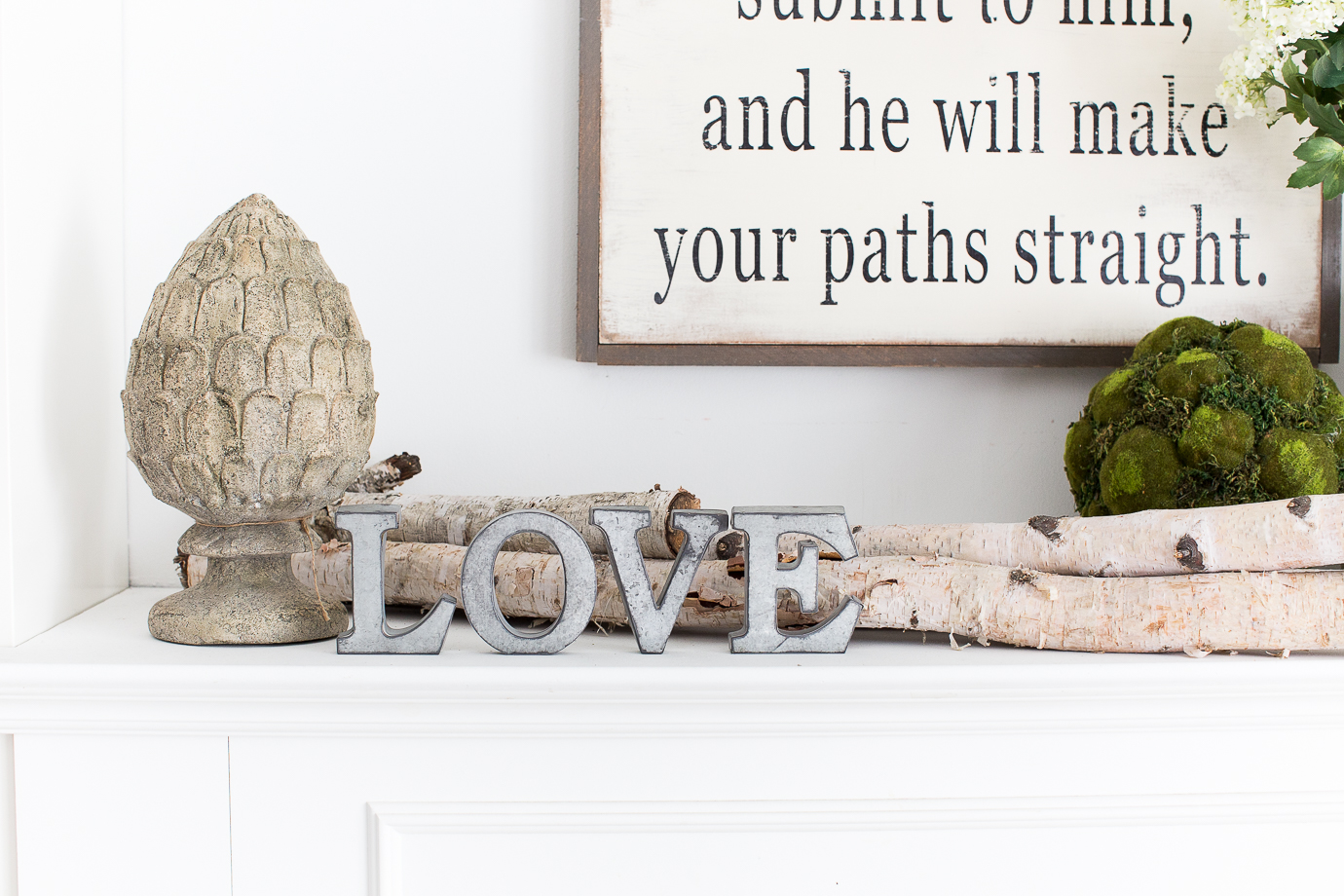 I have plans for these zinc letters, but for now, I think they look great just sitting there.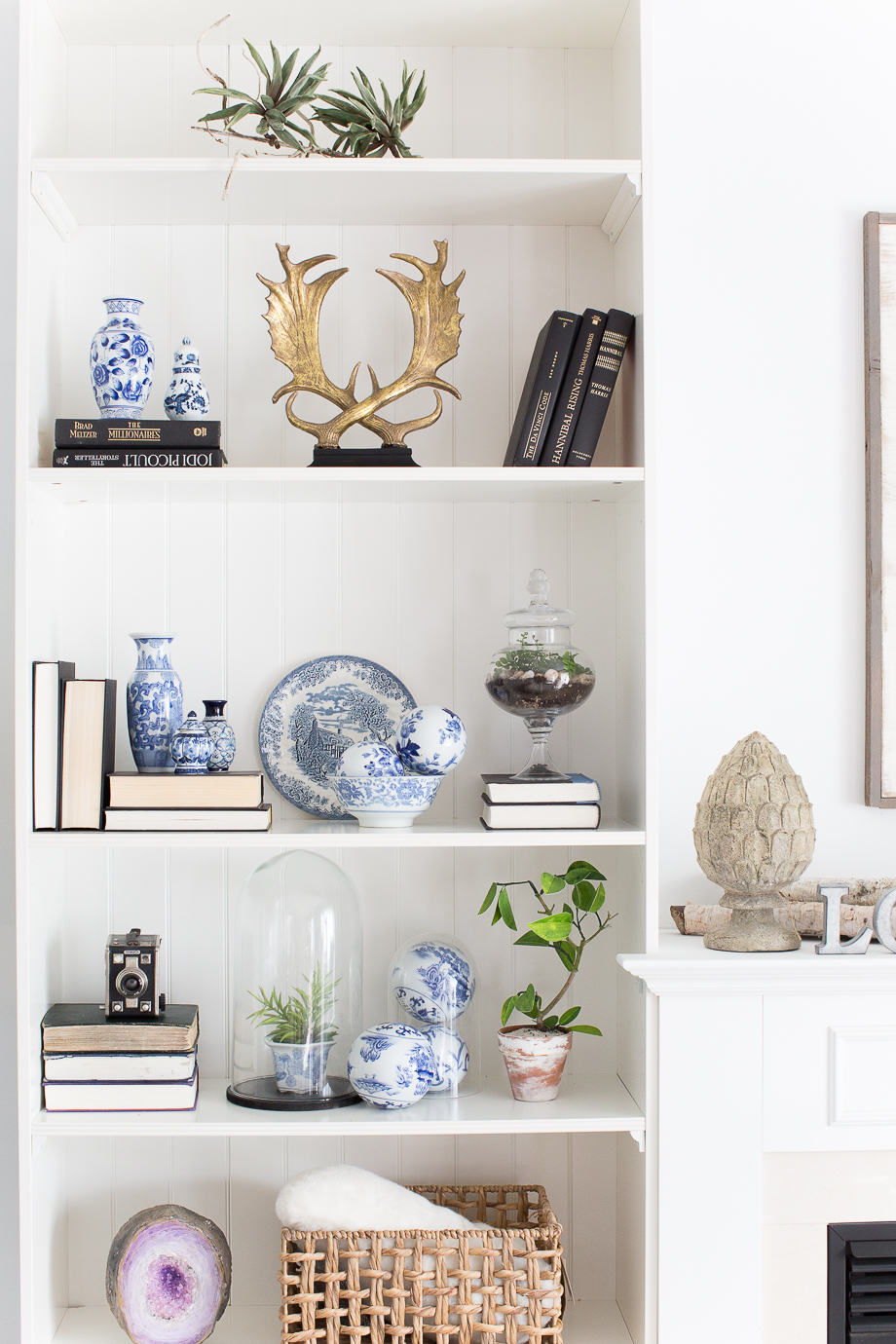 Customizing is not the only way to make your space feel special, as you can also adding items that are either handmade or evoke memories. By the way, did you see how I made that faux geode? And the little "lemon" tree is actually made out of watercolor painted leaves. You may remember my blue and white spheres from last year and I'm happy to share Michaels has some this year from their Indigo Spice Decor.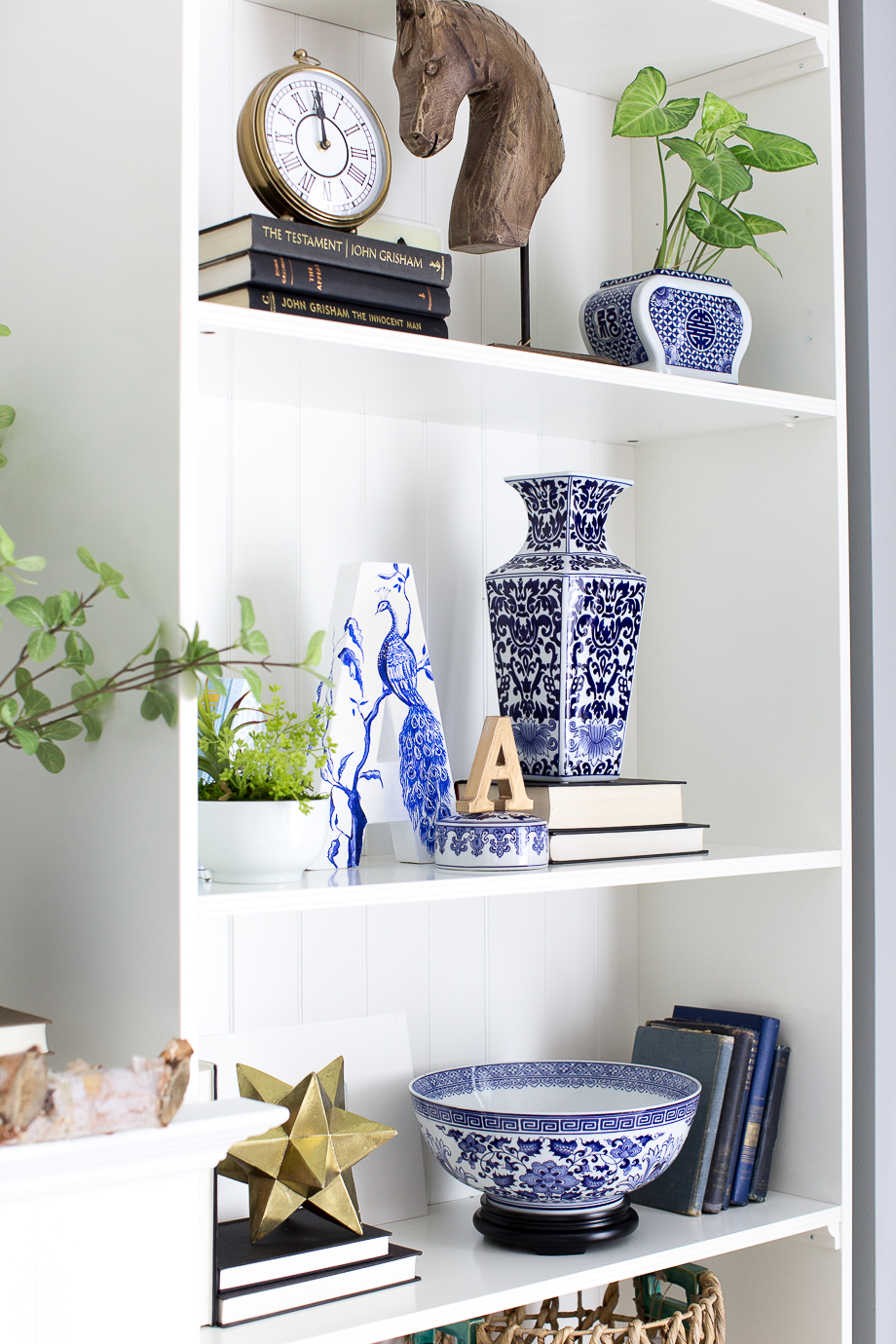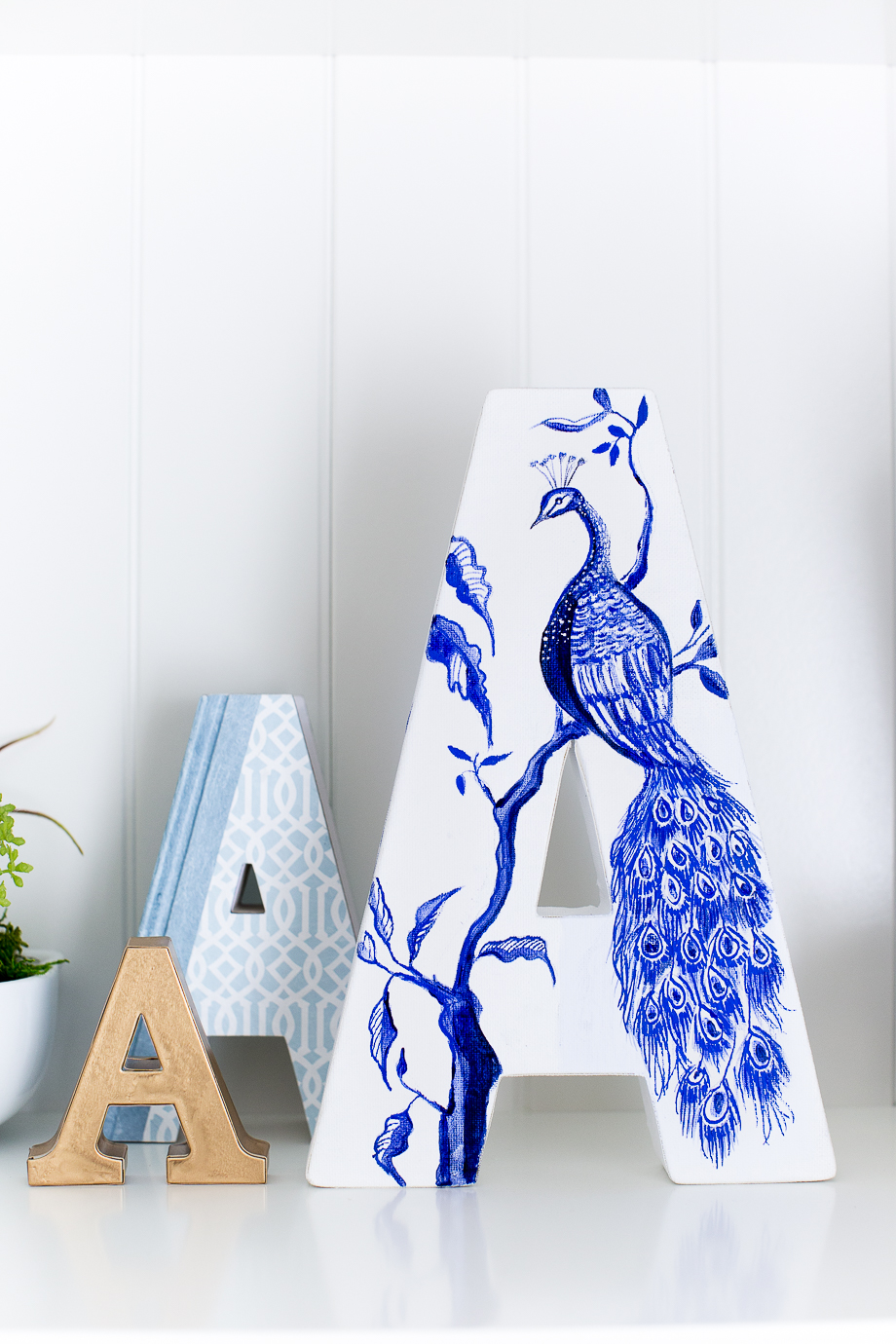 Here's one last look of some of the fun letters from Alphabet Soup by Make Market™ line of products.
This collection of surfaces, letters, frames and more come in modern, eclectic or rustic styles. From natural and finished woods, to a variety of metals, resin and patterned styles, the possibilities are endless.
If you don't know where to begin, you can always take a look at some of the fun projects on Michaels.com or the other 49 Makers' ideas on The Glue String to see how they personalized their crafts!
 Thank you so much for stopping by today.
Wishing you a beautiful start to your week.
much love,