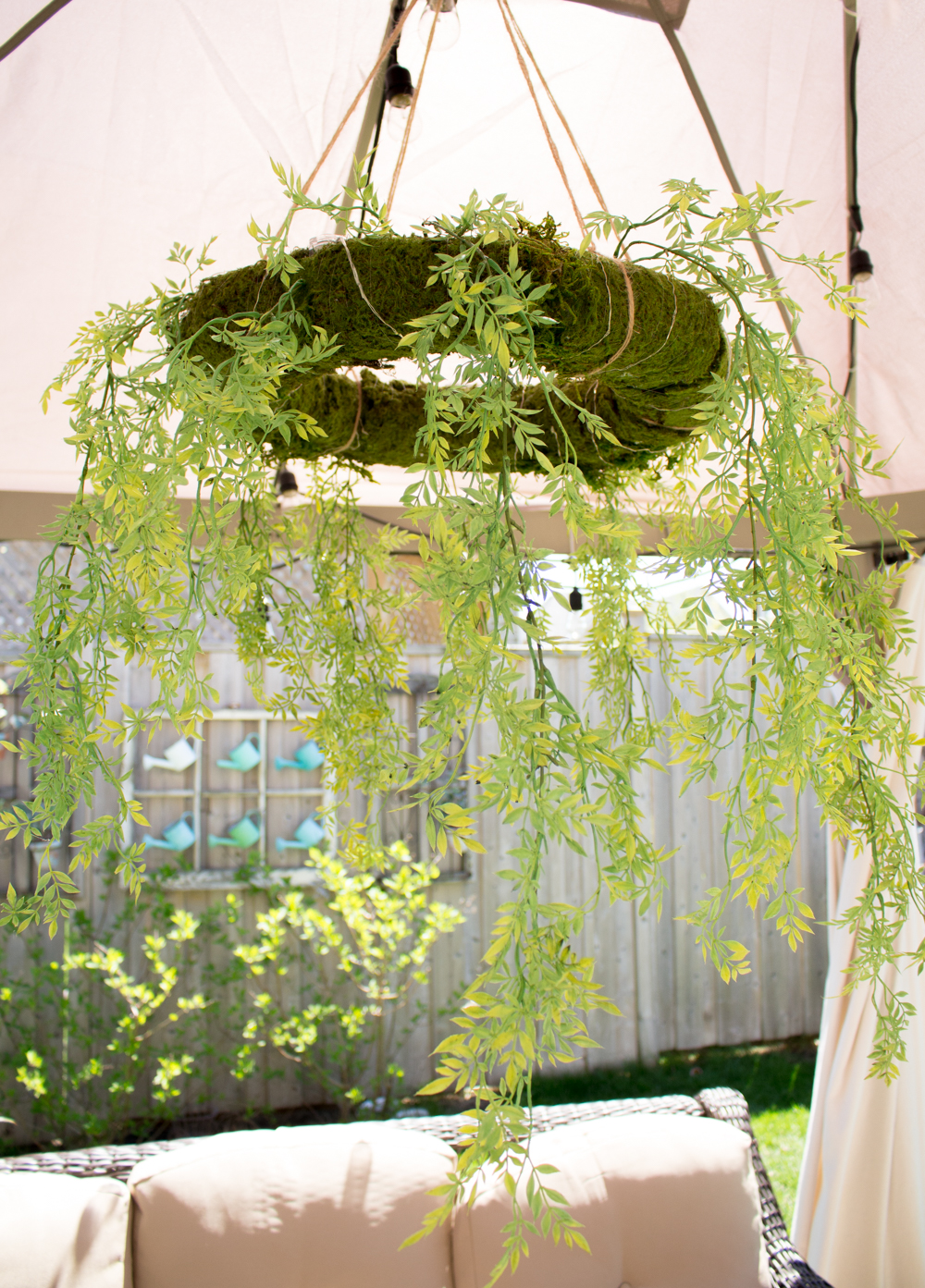 Hello friends…I hope you're having a great week.
I'm happy to be participating in week two of the The Outdoor Extravaganza series, hosted by my friend Shauna from Satori Design for Living. As you may recall, I had shared 5 foolproof ways to grow succulents in week one.
I'm also super excited to be taking part in the Make It Fun Crafts team challenge, where this month's theme is wreaths.
As I've always loved the look of moss wreaths, I knew that would be my go-to, but with a little twist…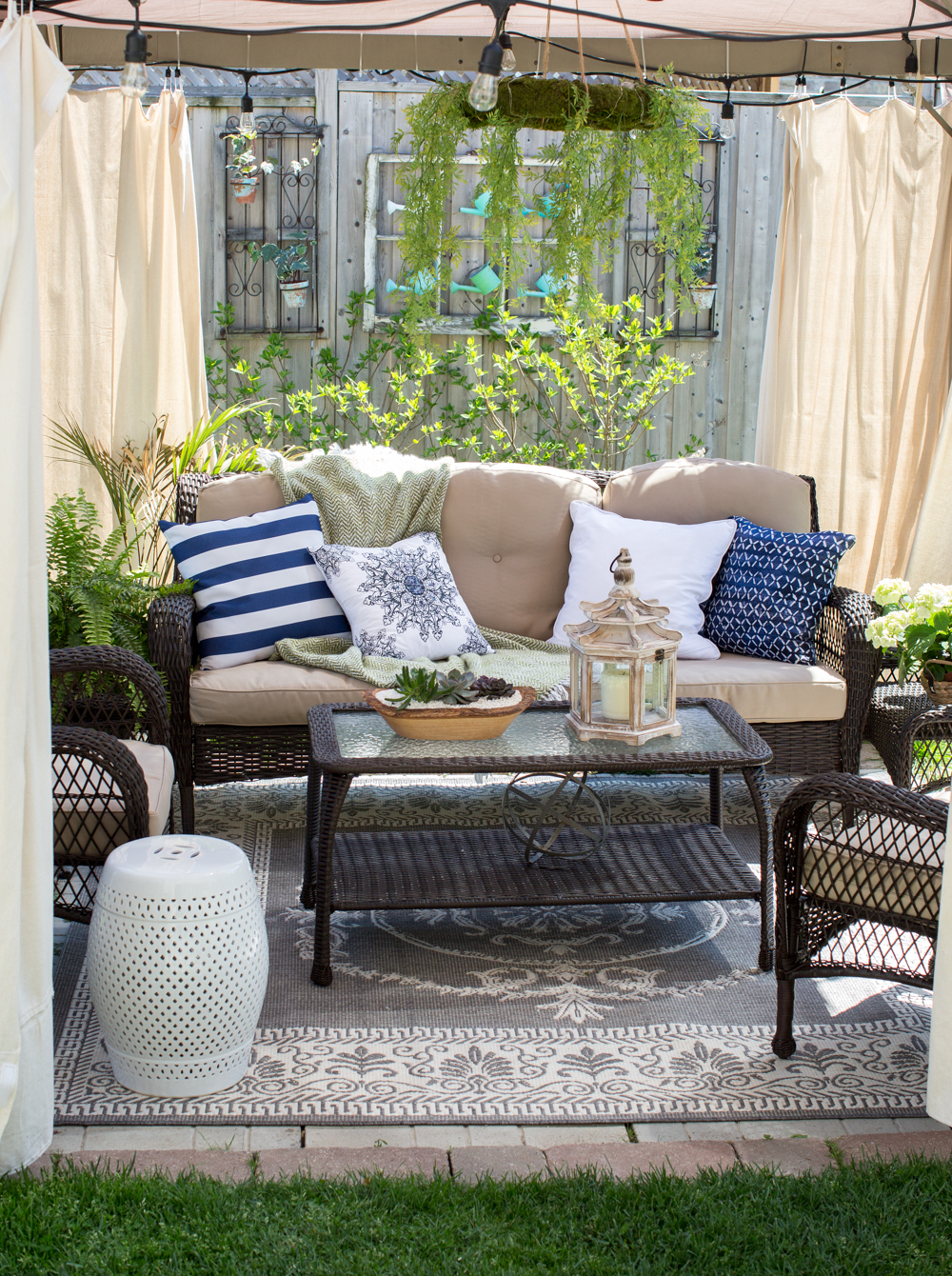 I hung the wreath in our little patio to serve as a pretty chandelier. Fun, right?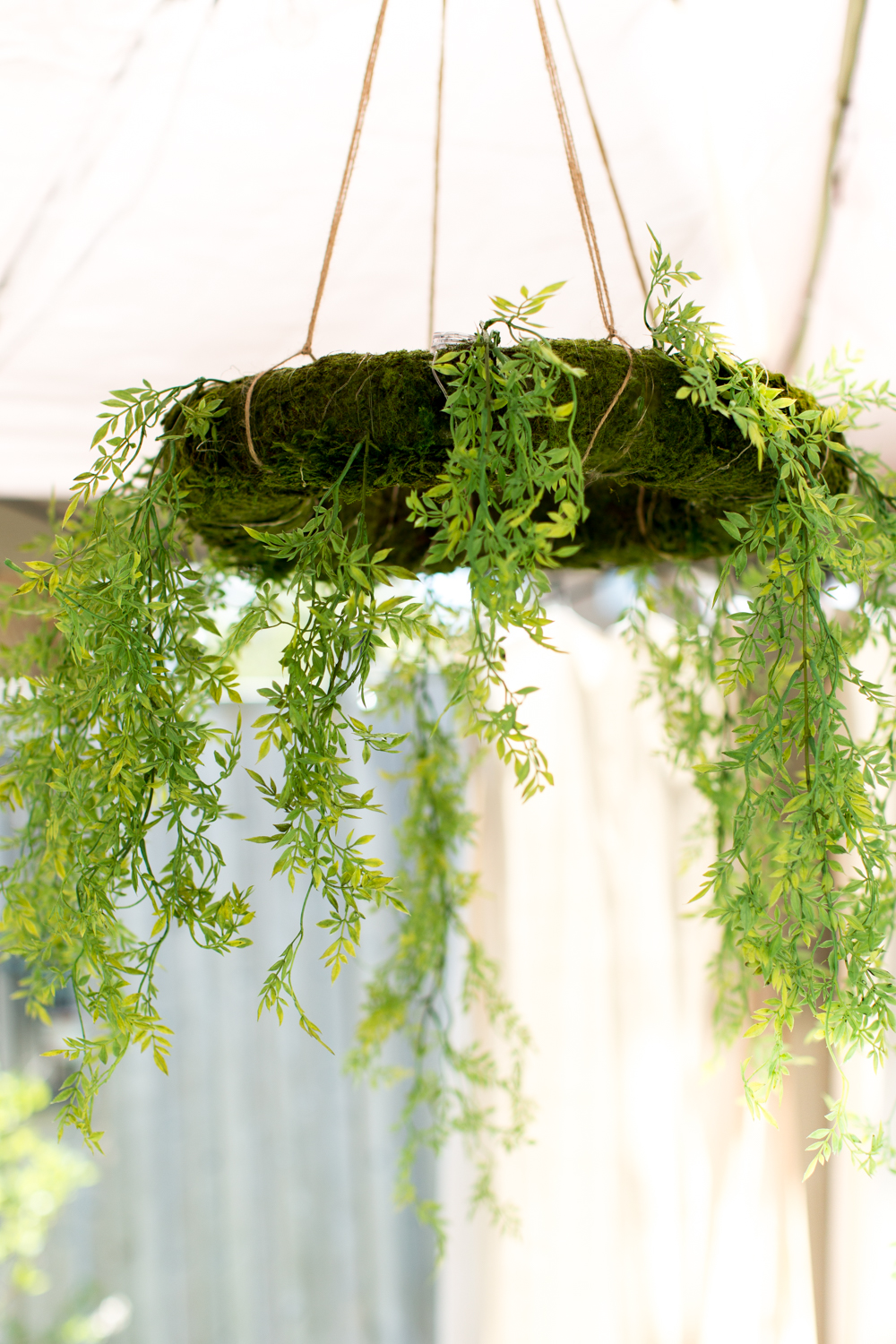 I think the chandelier looks so much prettier in person, but you get the idea.
Want to make your own? Here is what you will need: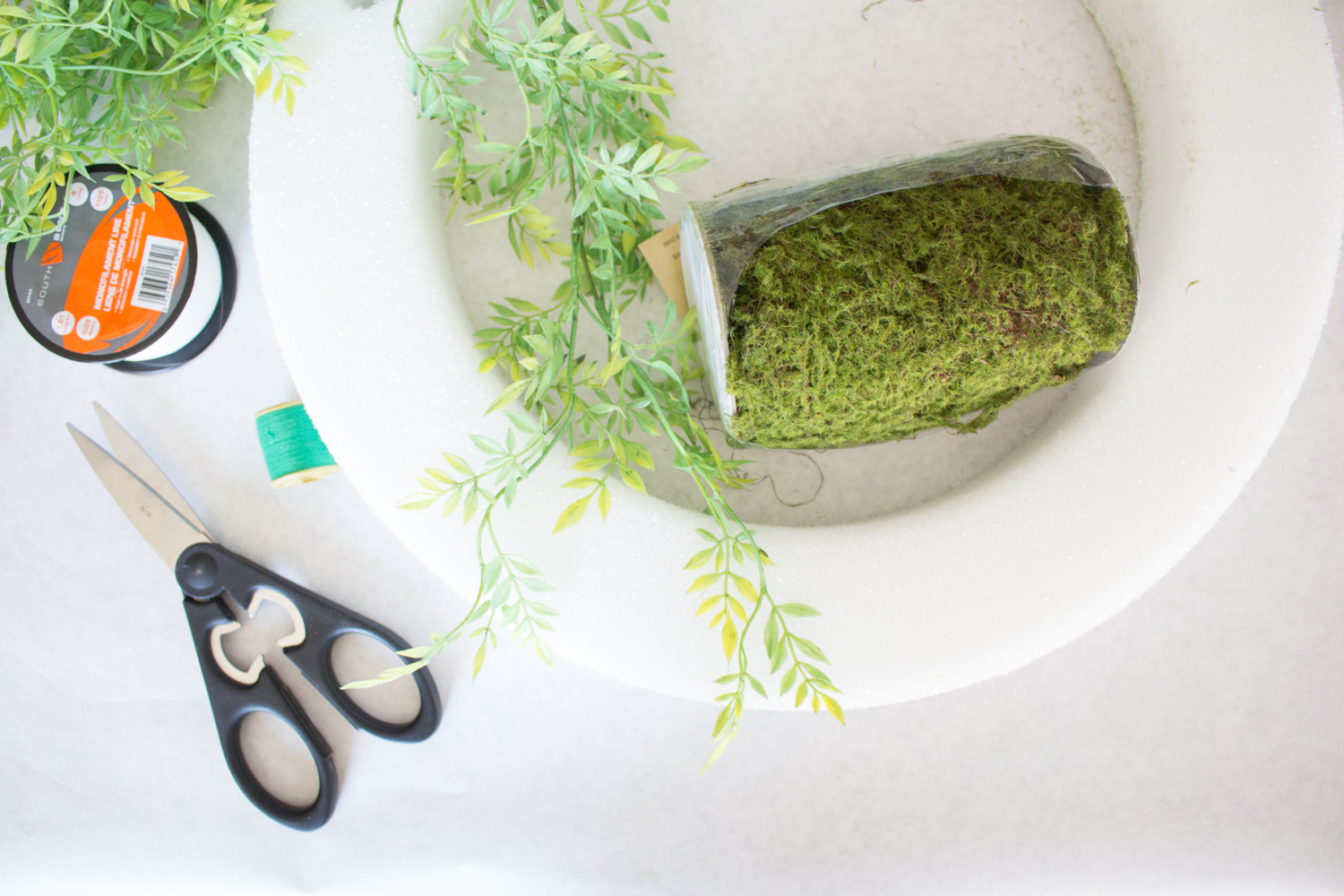 Materials:
1. 10″ FloraCraft® Make It: Fun® Foam wreath form
2. Roll of faux bendable Moss
3. Natural moss
4. Hot glue
5. Scissors
6. Pliers
7. Invisible nylon thread
8. Twine
9. Flowers and artificial foliage (optional)
10. FloraCraft LED light strands
11. Green acrylic paint (optional)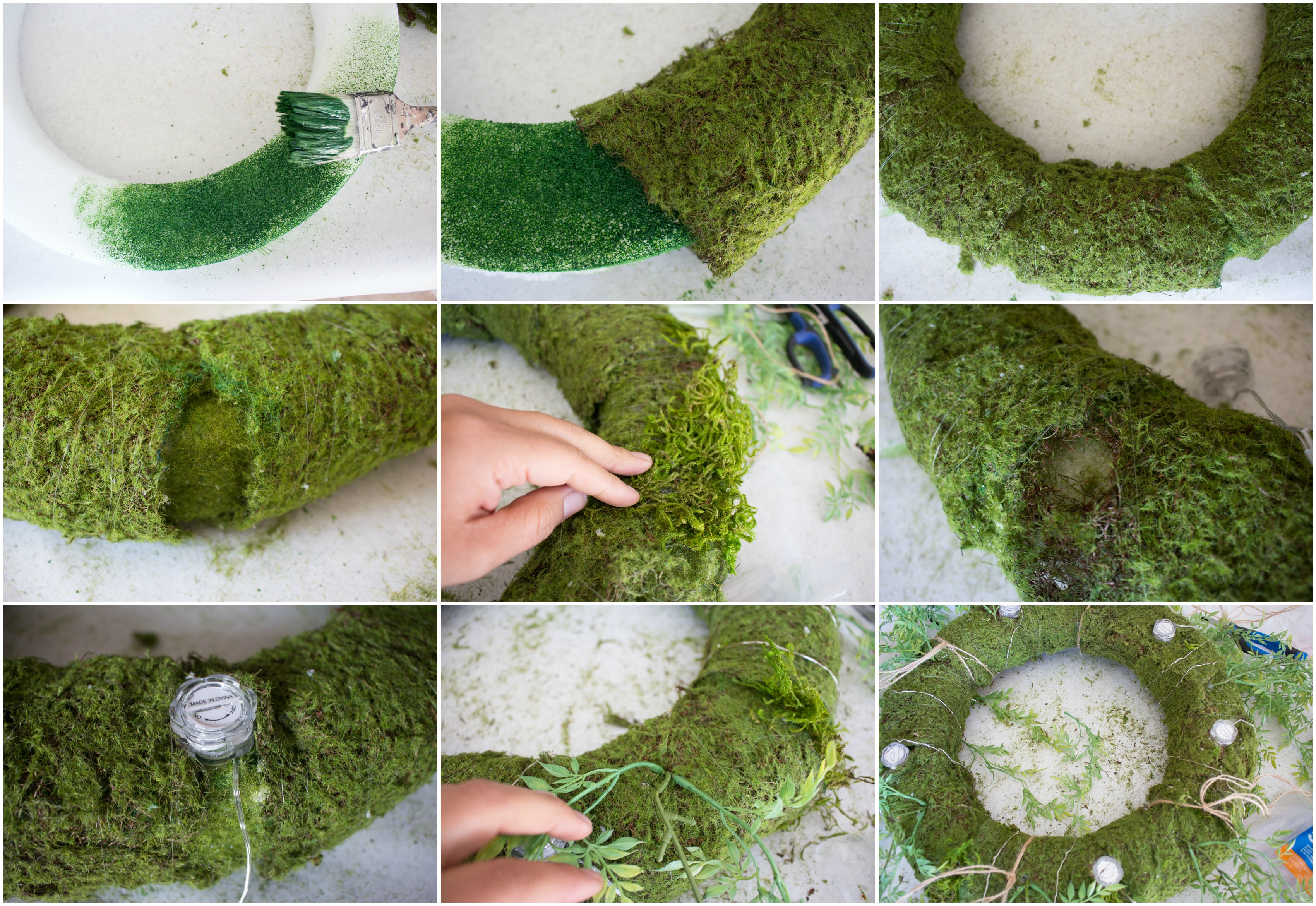 1. Paint the wreath form green. NOTE: You can skip this step as most of the wreath is covered with the moss, but I always do it to avoid any white peeking through.
2. Measure and cut pieces of moss ribbon and wrap around the wreath. The bendable wire allows you to shape the moss tightly around the wreath.
3. Continue to wrap moss around wreath until it's completely covered.
4. Take some invisible fishing thread and wrap it around the wreath. This will ensure the moss stays in place.
5. Take some natural moss and hot glue it to any gaps you may see.
6. With a knife or spoon, hollow out a hole. This is where the LED light will sit. Repeat this around wreath.
7. Insert LED light into hole making sure the on/off is facing up and wrap the strands around the wreath.
8. If desired, insert foliage or flowers onto wreath and secure them with hot glue.
9. Take some jute and wrap four strands equally spaced around the wreath. Tie a knot around the end of all of the strands at the top.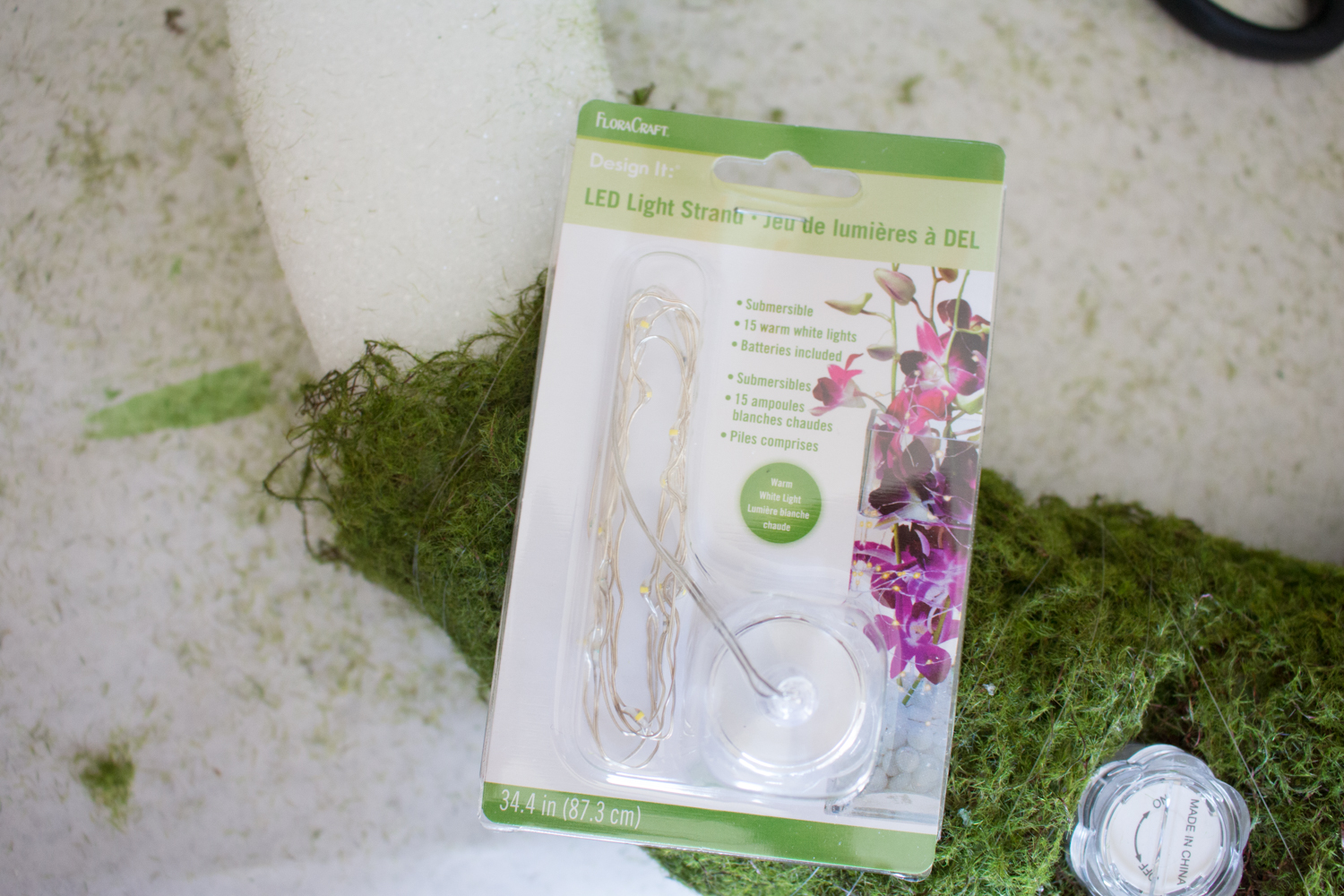 These LED lights are perfect because they are intended to be placed inside flower arrangements and are also submersible, meaning you don't have to worry about rain.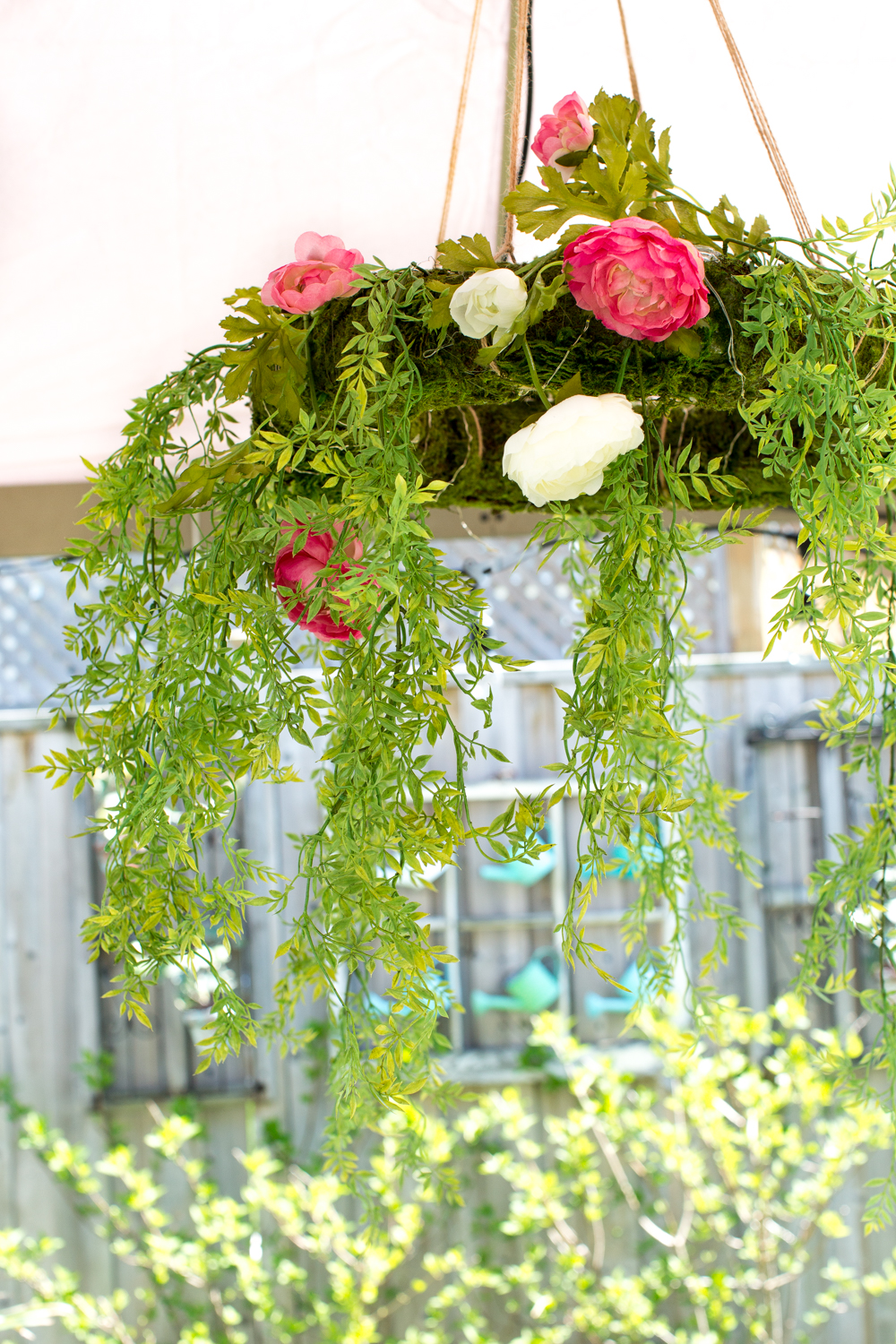 I added a few flowers to it, just so you can see how pretty this would be at any event.
I specially love how it looks in the evening with the lights turned on.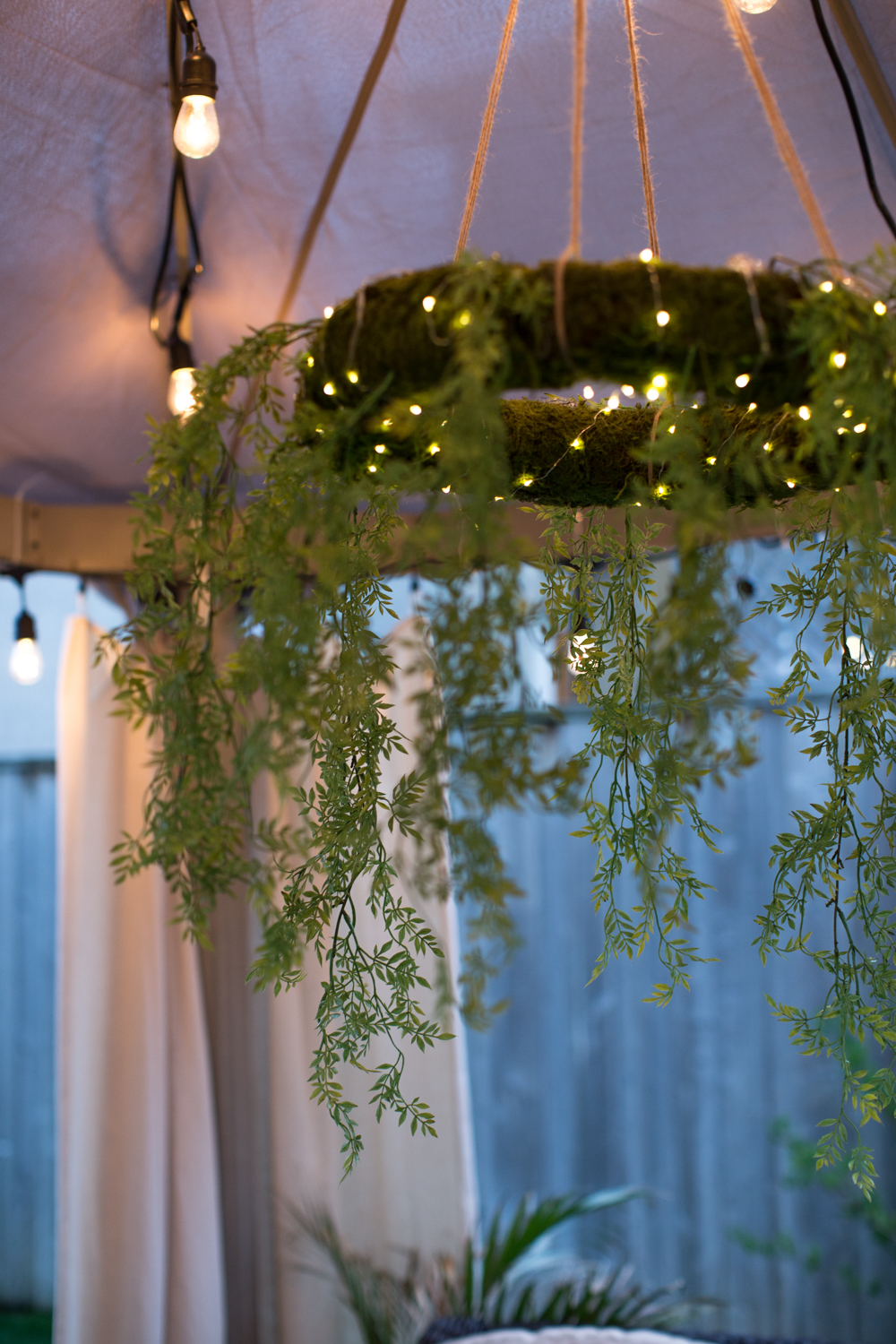 Isn't it pretty? You can allow the lights to hang instead of wrapping them around.
I think this would be ideal at a wedding reception or evening gathering and being so easy to make is always a good thing.
I hope you enjoyed this little craft. Please don't forget to visit my friends and see what they're sharing in their Outdoor Extravaganza posts.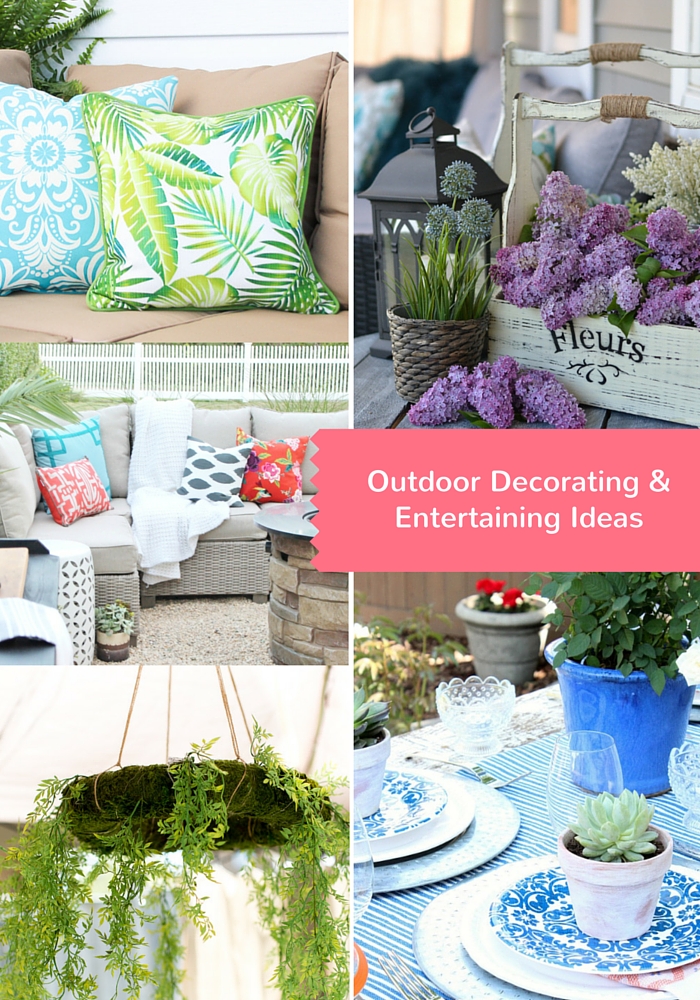 How to Protect Your Outdoor Cushions by The Happy Housie
Country Farmhouse Porch Decor Ideas (with a Boho Twist) by The DIY Mommy
Easy Ways to Give Your Backyard Personality by City Farmhouse
Moss Chandelier Wreath by Craftberry Bush
Flea Market Style Outdoor Table Setting by Satori Design for Living