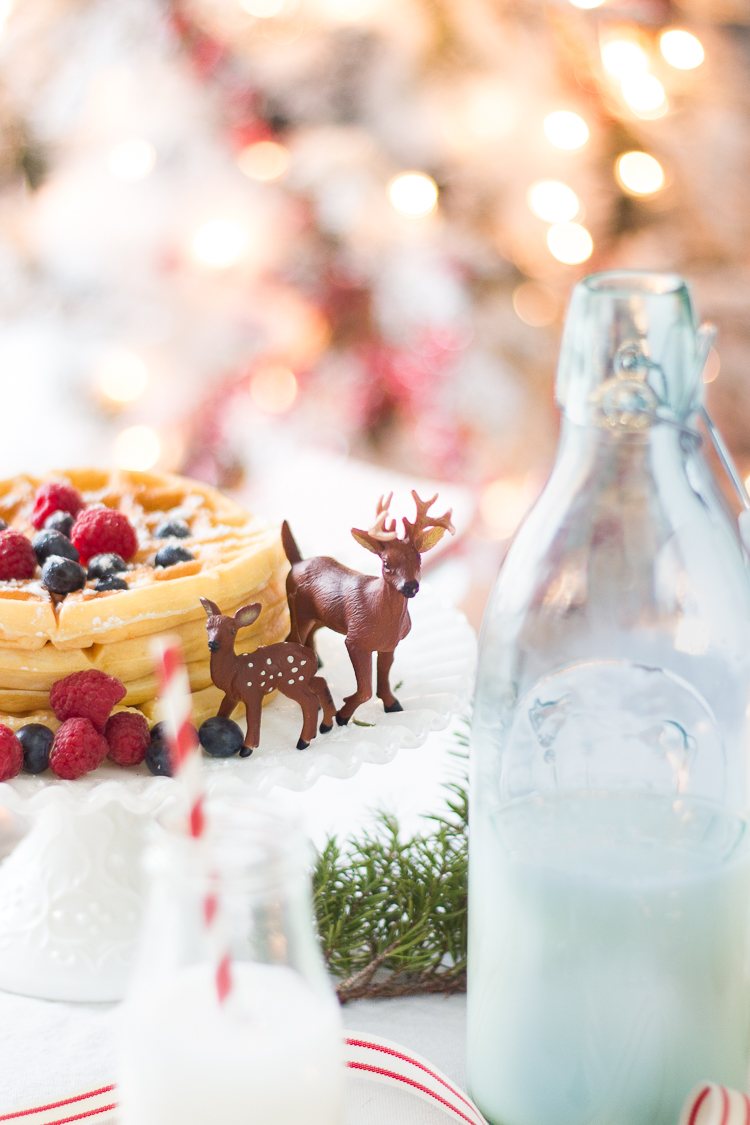 Hello friends…I hope you had a nice weekend.
We spent the majority of the weekend visiting family and friends, forgoing the 'to do' list and enjoying a few laughs and the warmth and joy of our family. It has been such a busy couple of weeks and some days when I become so engaged in my work, it's easy for me to forget how incredibly important and refreshing it is to spend quality time with your family and friends. It's like a renewed appreciation for those things that truly matter.

The kiddies and I also made fresh waffles. Now that our kiddies are older, we rarely do breakfast together and I have no idea how families are able to get up, get ready, have breakfast and happily head to work or school. Mornings around here are not chaotic per se, but there are a lot of "hurry up please", quick kisses and "I love you(s)" while running to the bus stop. I would truly love that to change, but as our kids enter their teenage years, I suspect this may be an ambitious ask.
So needless to say, Saturday morning was victorious as we enjoyed some warm homemade waffles…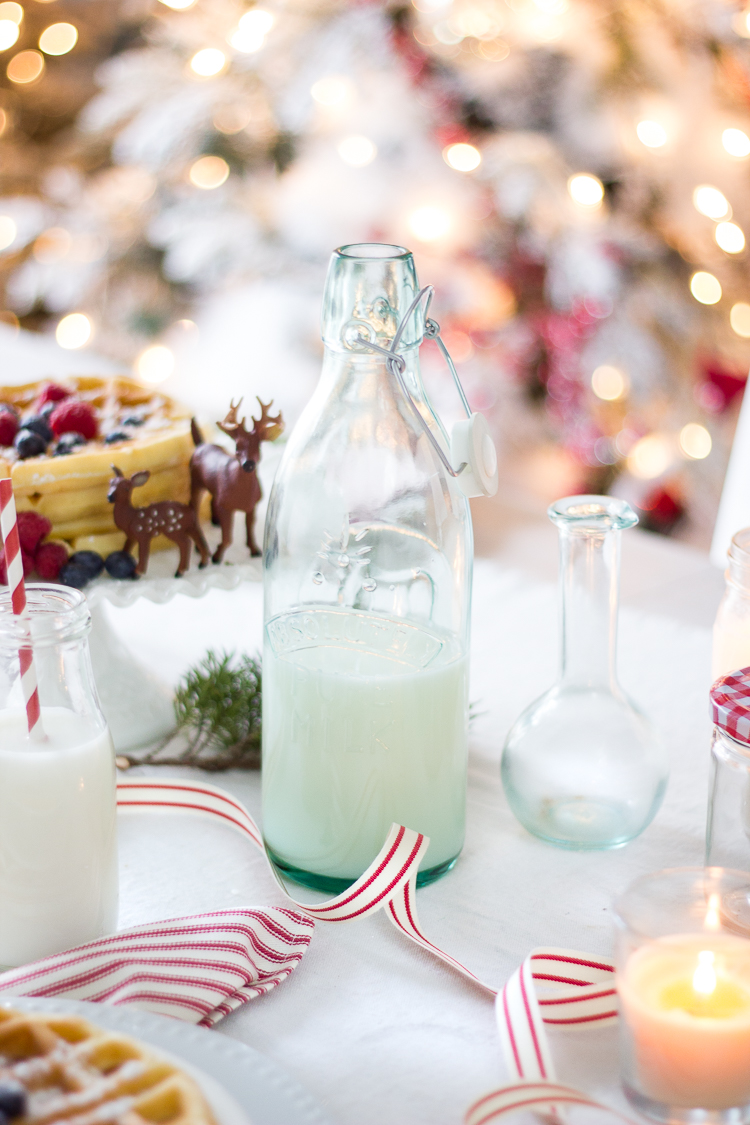 For my non-Canadian friends, here is an interesting fact you may not be aware of – milk is sold in bags here, and not jugs (at least in Ontario). Three bags are sold together in a larger bag containing a total of 4 l of milk. They are usually stored in a pitcher or jug with one of the corners cut off to allow for pouring.
As it is all the kiddies have known, they were surprised to learn Canada is one of the few countries in the world to use bags of milk. We spoke about how in the past, milk was delivered fresh to your door by a milkman and they got a kick out of pouring their milk out of this beautiful milk carafe from Birch Lane. Isn't it just so cute?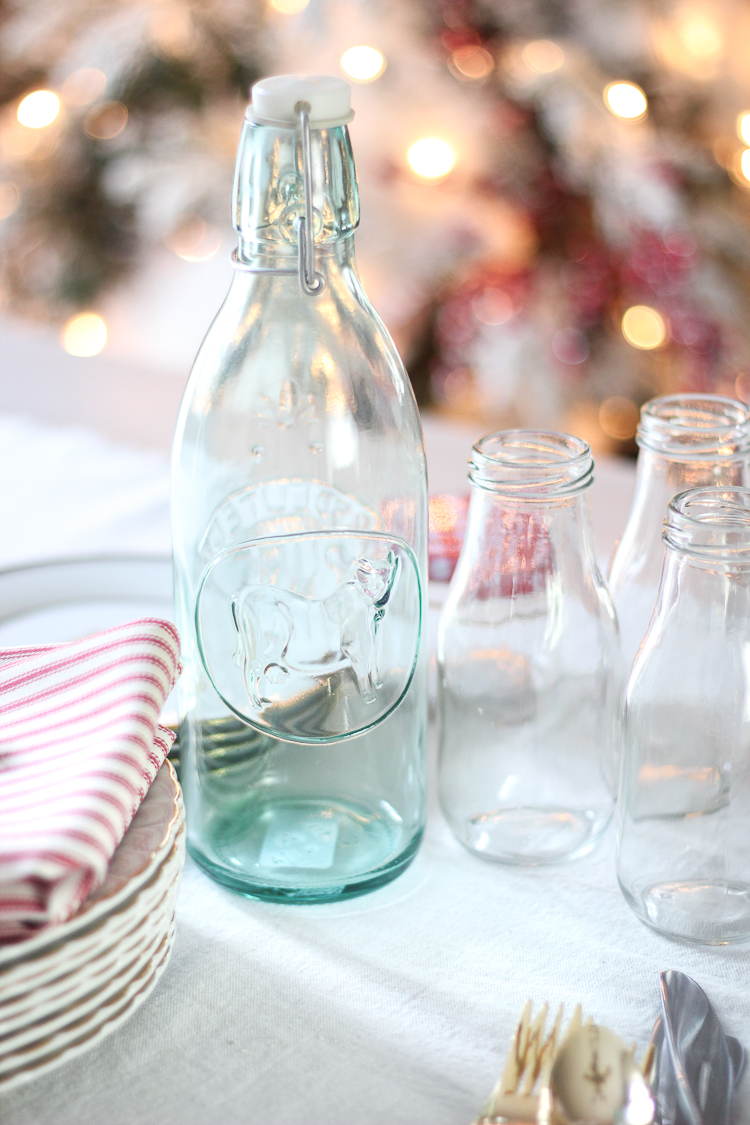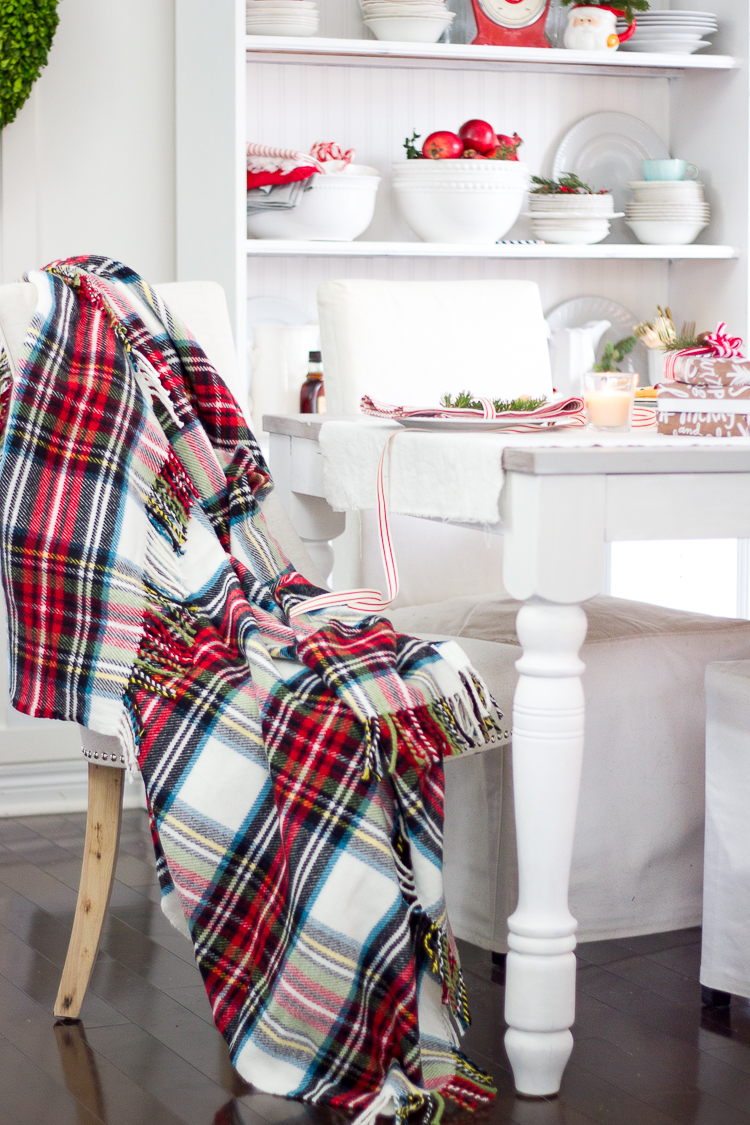 I wanted to share how easy it is to make a cozy and inviting Christmas breakfast tablesetting. It doesn't take much, but really makes the space feel cozy and inviting. I like to include throws because you can linger around the table after your meal and just wrap yourself around a comfy throw as you continue enjoying the conversation.
You may have seen this tartan throw before – also from Birch Lane – as I use it often.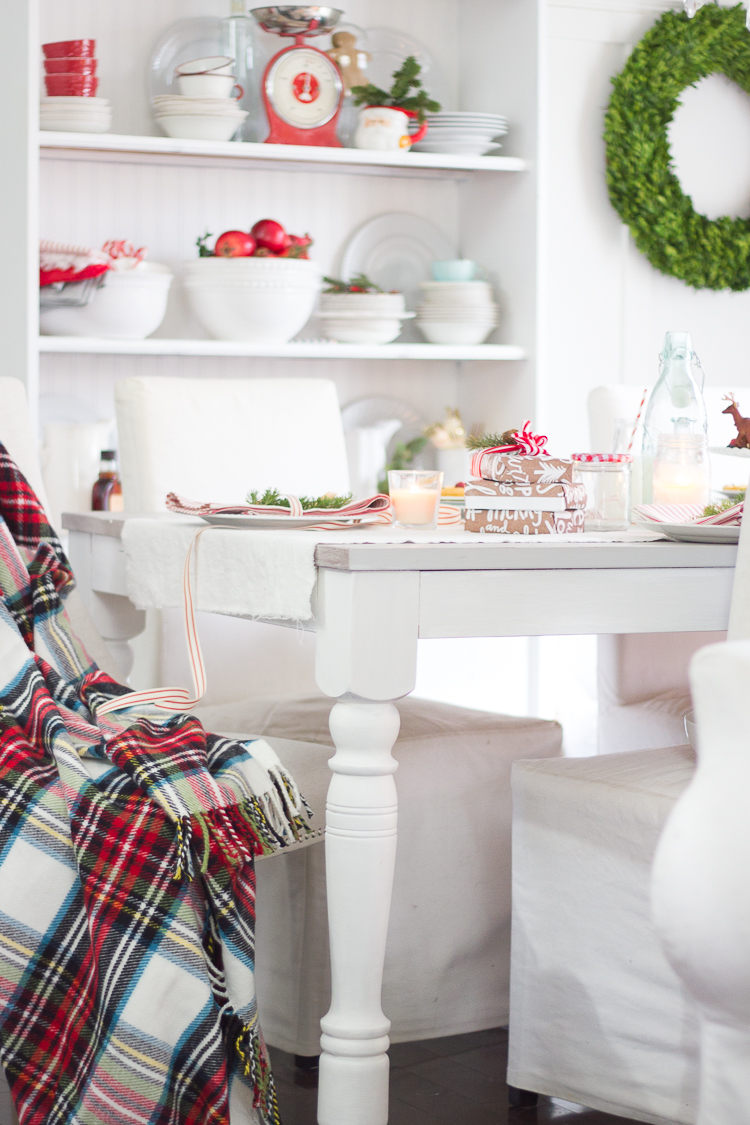 Hubby recently put these legs on our old IKEA table (you can see the original here) and I think it gives the table a lot more character, don't you?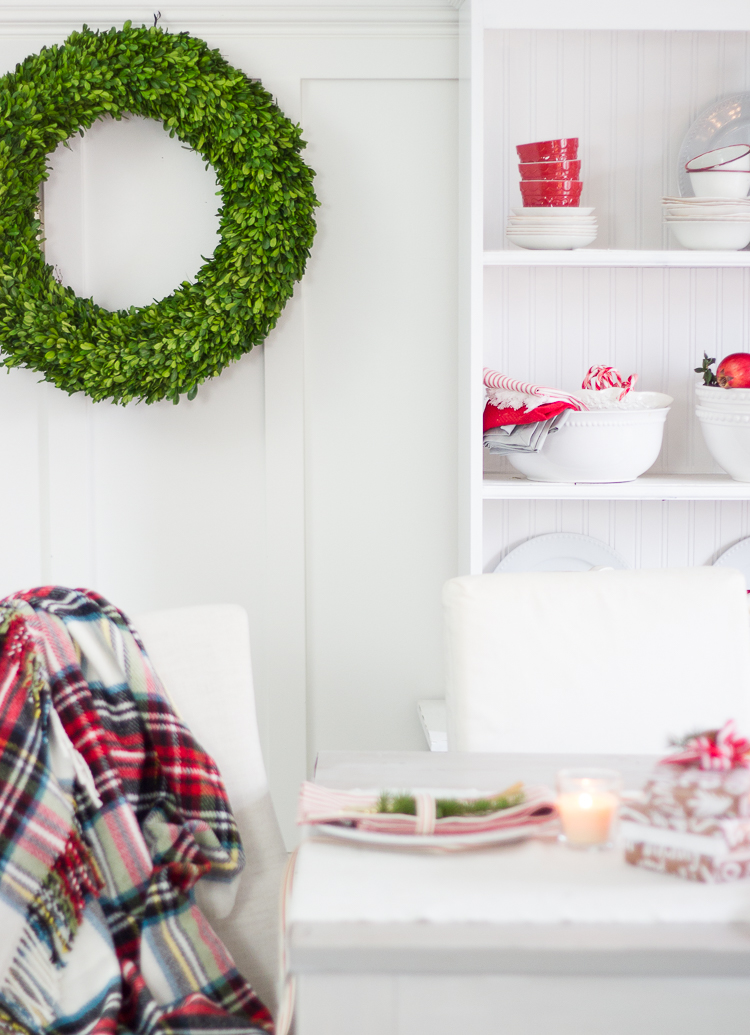 These gorgeous boxwood wreaths are honestly one of the most beautiful things I've ever owned. The green is so vivid and every time I walk past, it makes me smile.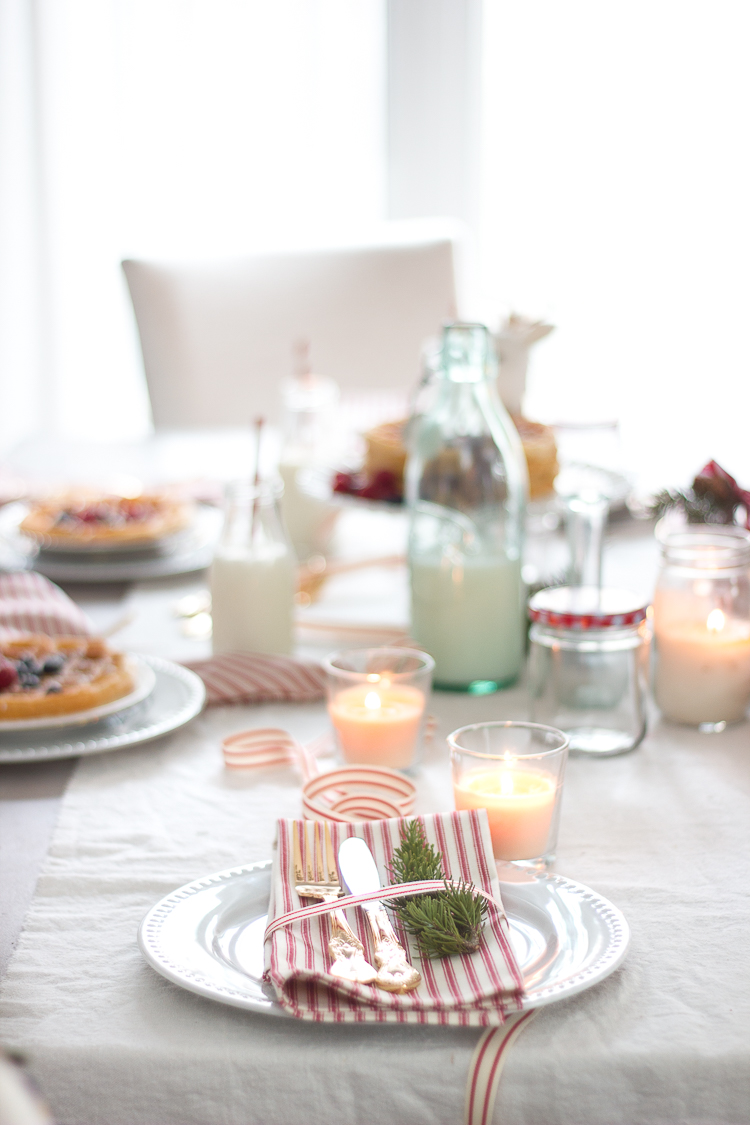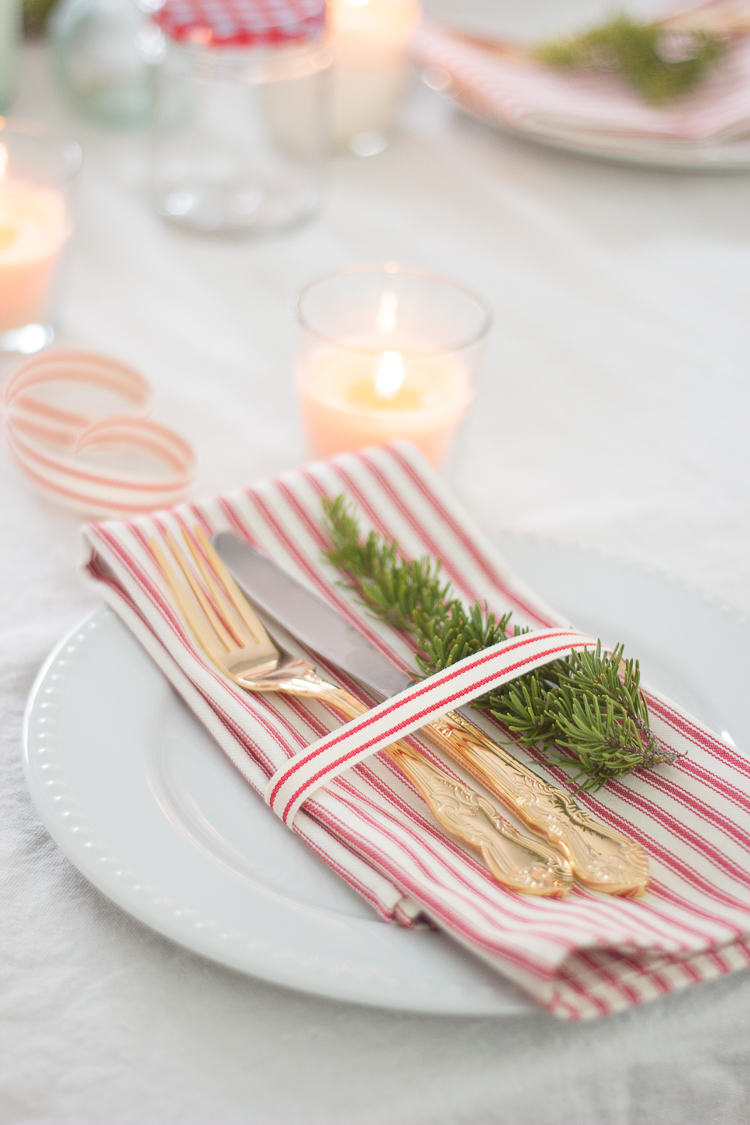 I also wanted to show you these beautiful gold flatware, also from Birch Lane. Even though gold is often associated with glam, I love the contrast of the humble ticking like napkins and the gold.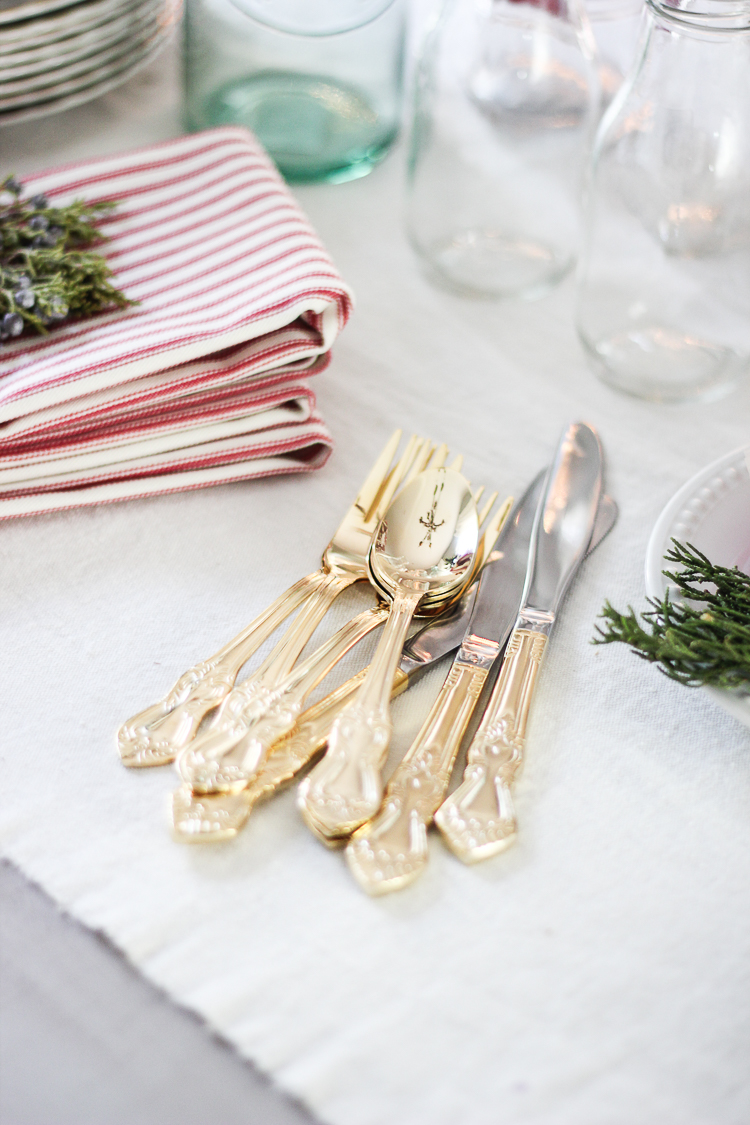 I think these napkins are synonymous with Christmas, don't you?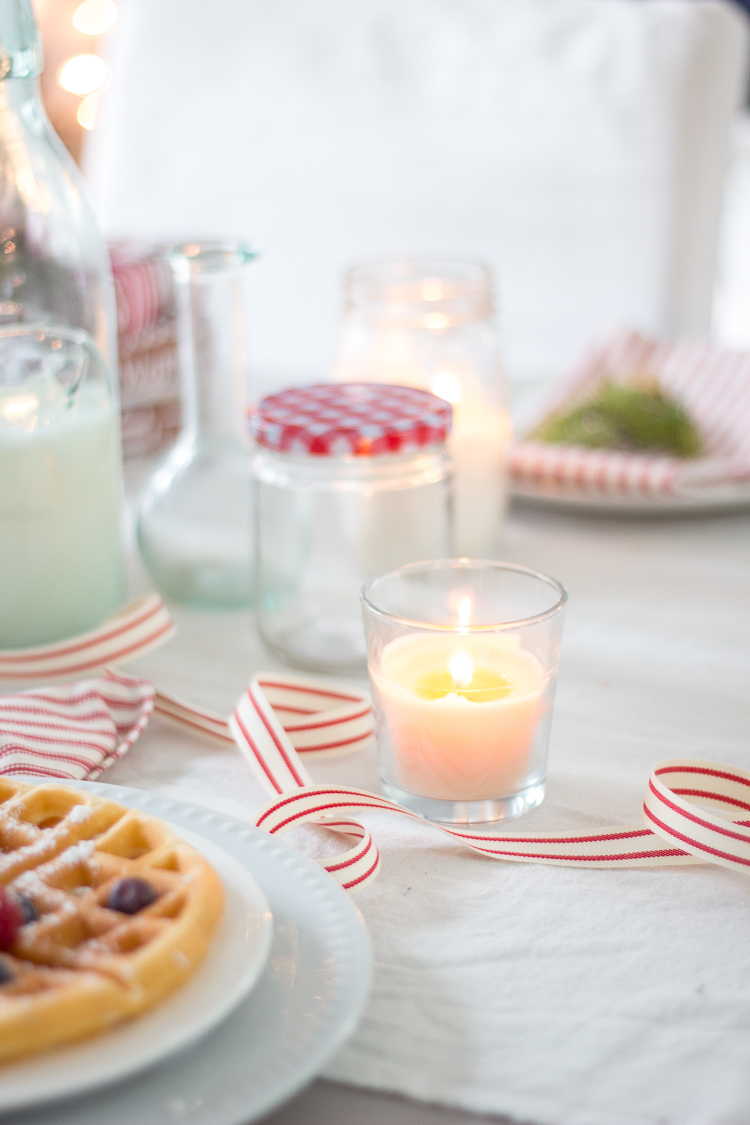 As a fun accent to the table, I simply laid some ribbon across the table…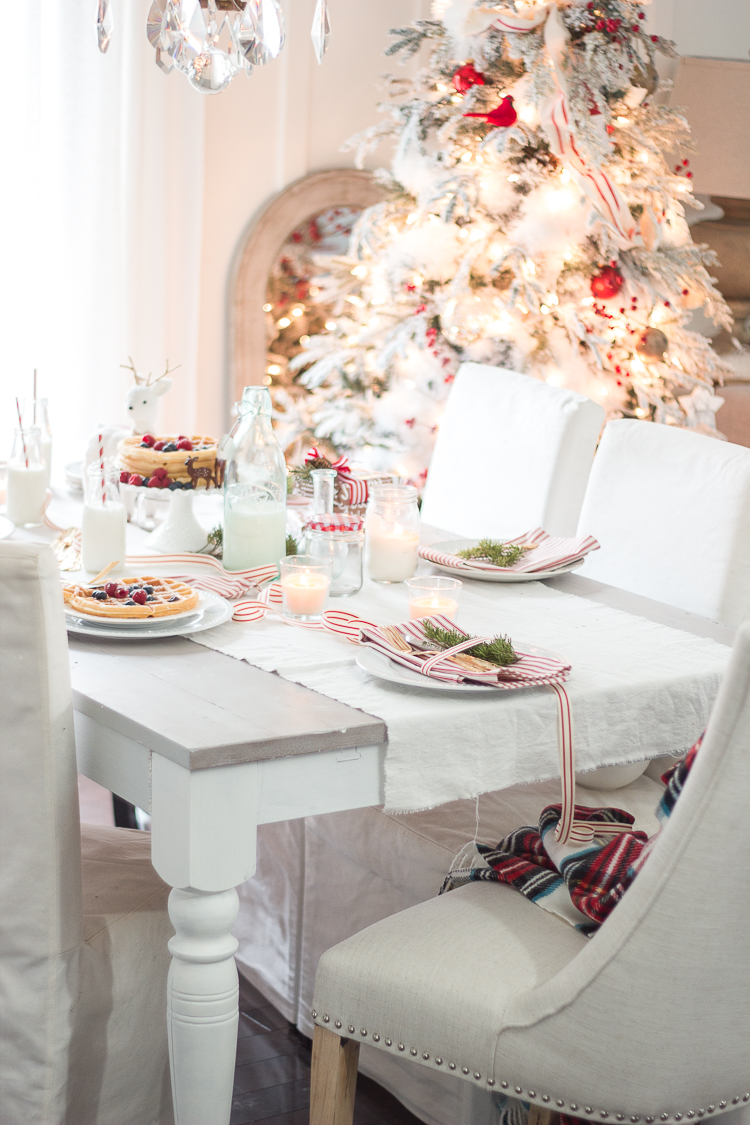 …and let it fall naturally down. The table also has dollar store votives, some empty jam jars, which just add texture, depth and a little more whimsy to the table.
It's those simple little things that make a difference when you're setting a pretty little table for your family and friends.
But of course, more importantly, the conversations and time spent together.
Thank you so much for stopping by.
Wishing you a great start to your week.
much love,