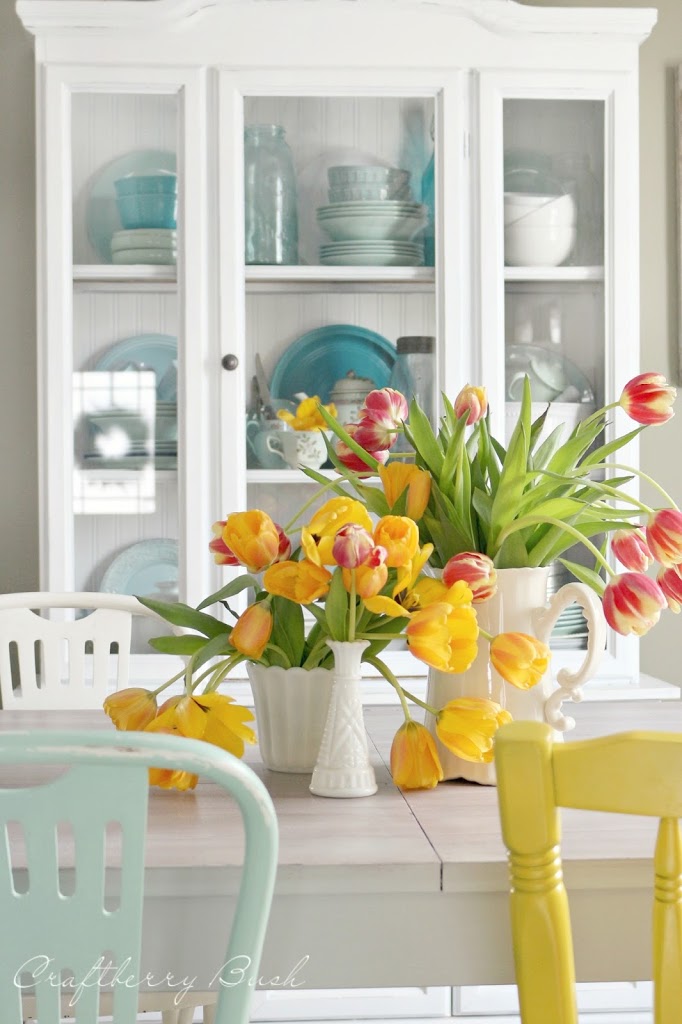 Hello my sweet friends!
Thank you so much for
your sweet comments in yesterday's post.
It makes such a difference bringing color into your
home, especially
when you're feeling sick
of all the snow and
a little unmotivated.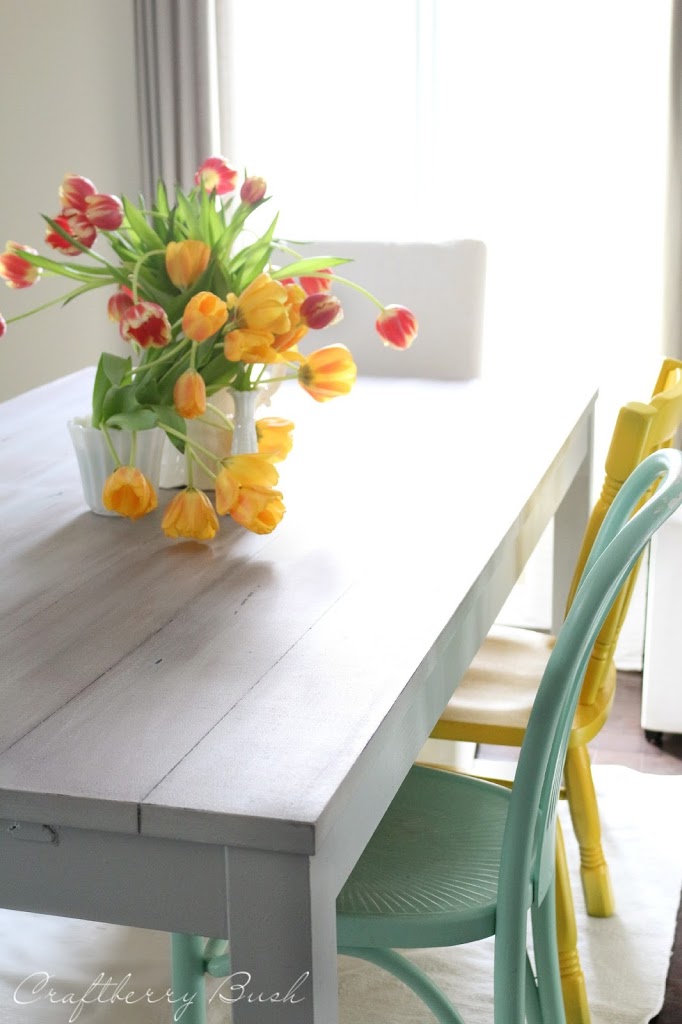 Today I wanted to quickly share our faux farm table.
I didn't take too many photos, but hope you'll get the idea.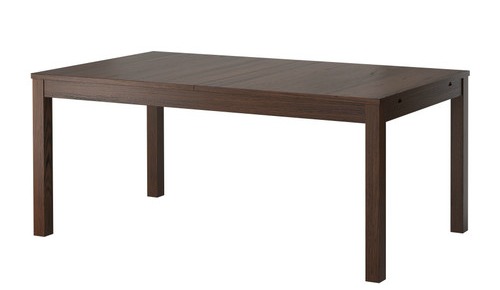 Not sure if this even counts as an IKEA hack
but here is a picture of what the table looked like before.
I liked the table once upon a time,
but often times one can
outgrow certain styles and
they no longer
feel right in your home.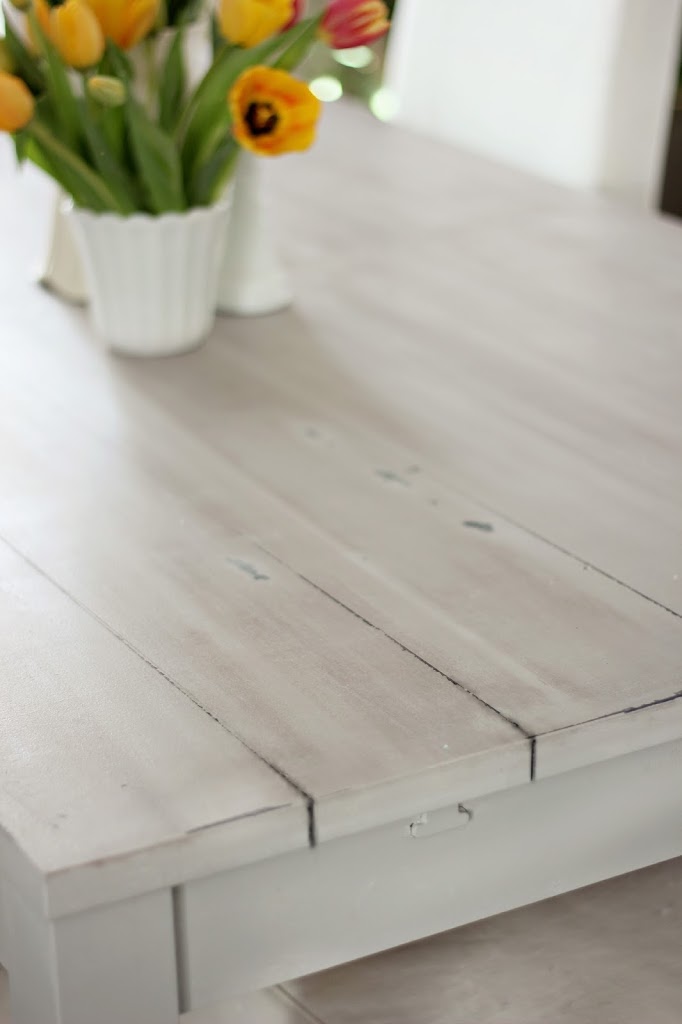 So we could discard and buy new, or make/re-purpose.
God knows,
I have been wanting to make a farm table for the last 5 years
but
am
a little scared of the saw and
haven't had the courage to make one.
But I know I'll have to set that fear aside as there
are
too many things I want to make
that require a saw
and
I sometimes
feel as though I'm limiting my creativity.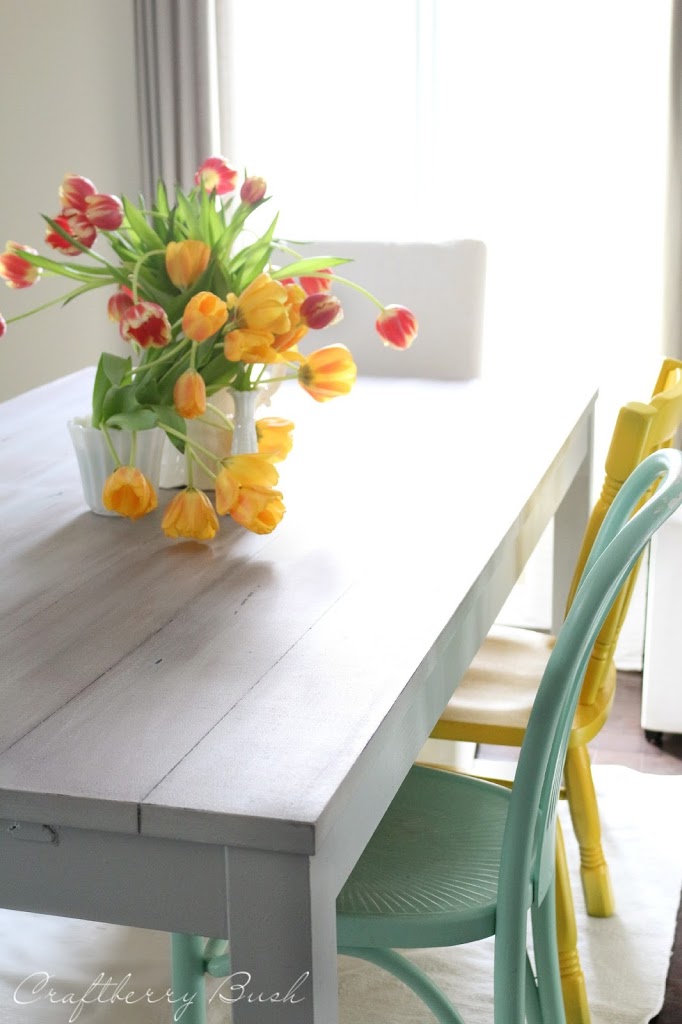 But in the mean time, there's
something I am definitely
not scared of and that is paint, soooo…
I grabbed some paint, some brushes and faked it!
It will do for now and as soon as we thaw out
a little, I'll be making saw dust non stop! eek.
How about you? Are there projects you're afraid to tackle on your own?
Do you ever find yourself waiting/relying on others to start a project?
Talk to you soon.
much love,