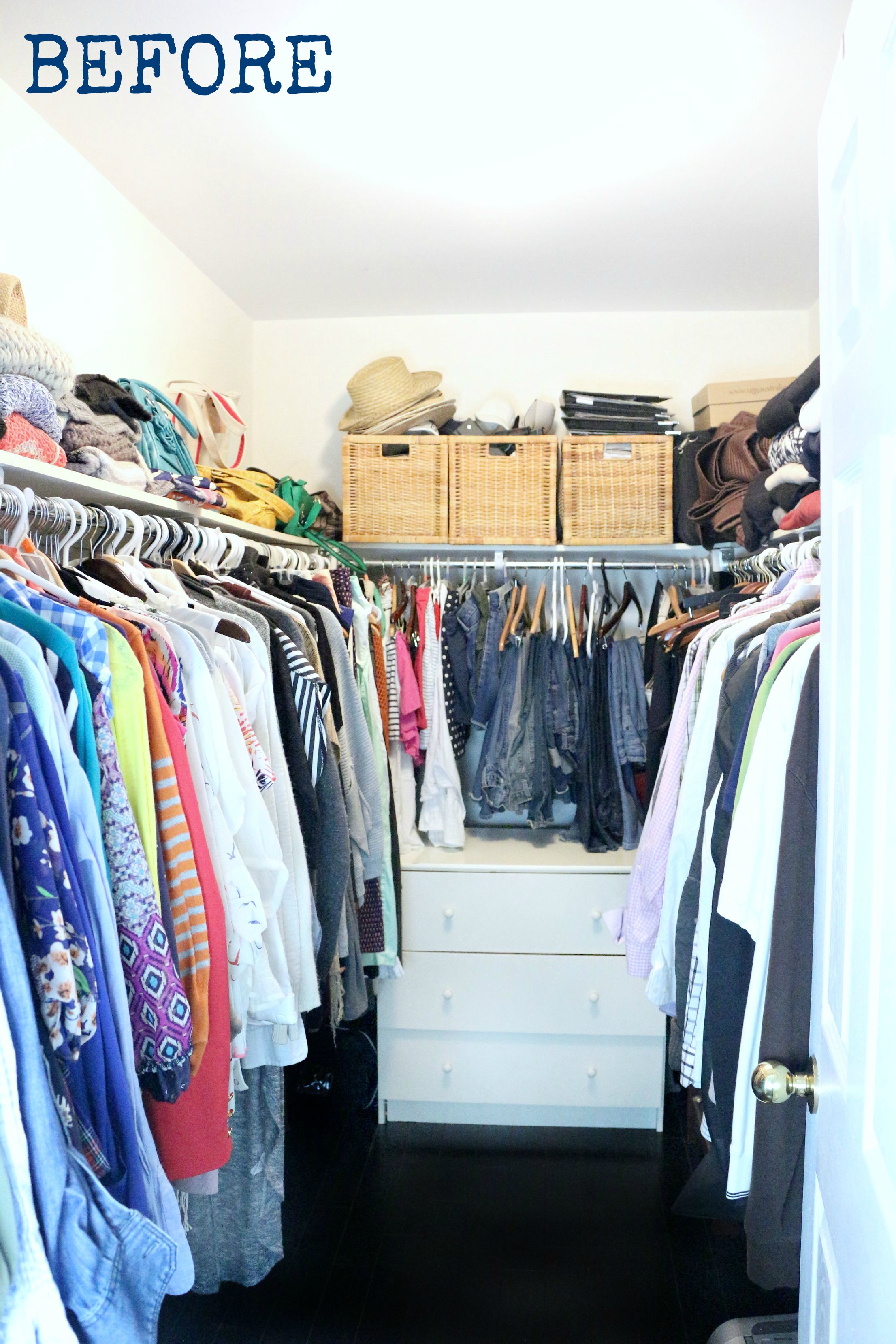 Hello friends…I hope your weekend is off to a great start.
This is by far the least attractive post I have or probably ever will post. But sometimes we need to see the 'ugly' to appreciate the work and effort that goes into a makeover, right(?!).
We are the process of doing a closet makeover, thanks to The Container Store and their shelving sale, so I wanted to share how our closet currently looks. While I love fashion and dressing up, I will be the first to admit – I don't really put a lot (read: any) effort into keeping my outfits nice and coordinated (as you can see).
Mismatched hangers, a really old dresser, etc. I'm so sorry fashion bloggers of the world. Shield your eyes…look away!
Anyway, within the next couple of weeks, you will see a transformation which will hopefully inspire me to treat our closet like an extension of our home. In the mean time, I wanted to remind you that The Container Store has teamed with Zillow's home improvement marketplace to bring you a fun sweepstakes, which ends on Monday.
Grand Prize: ONE (1) Winner will receive a $5,000 Closet Makeover from The Container Store, including a consultation from one of their Contained Home in-home organizers, as well as custom Installation of their closet. Enter to win HERE
Wouldn't that be amazing? The sweepstakes kicked off in conjunction with a new Zillow Digs Closet Trend Report, which you can read about HERE.
Head on over to enter and good luck!
Have a great rest of the weekend and see you soon.
Lucy