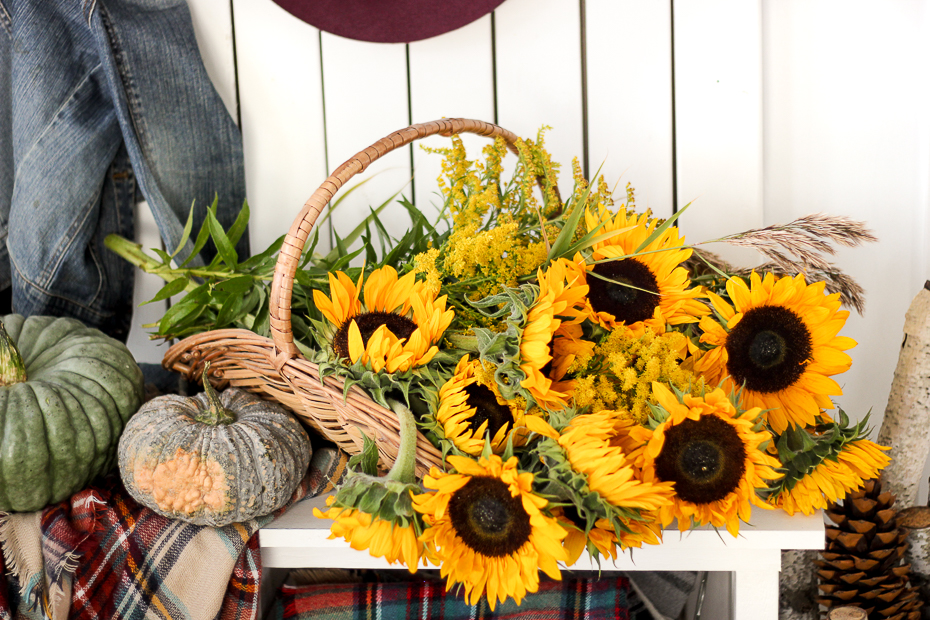 Hello again friends and thank you for joining my stop on the Blogger Stylin' Home Tours, as hosted by Lindsay from The White Buffalo Styling Co.
If you're coming over from DIY Playbook, welcome! I had the pleasure of meeting both Bridget and Casey this summer, each of whom are beautiful and super talented.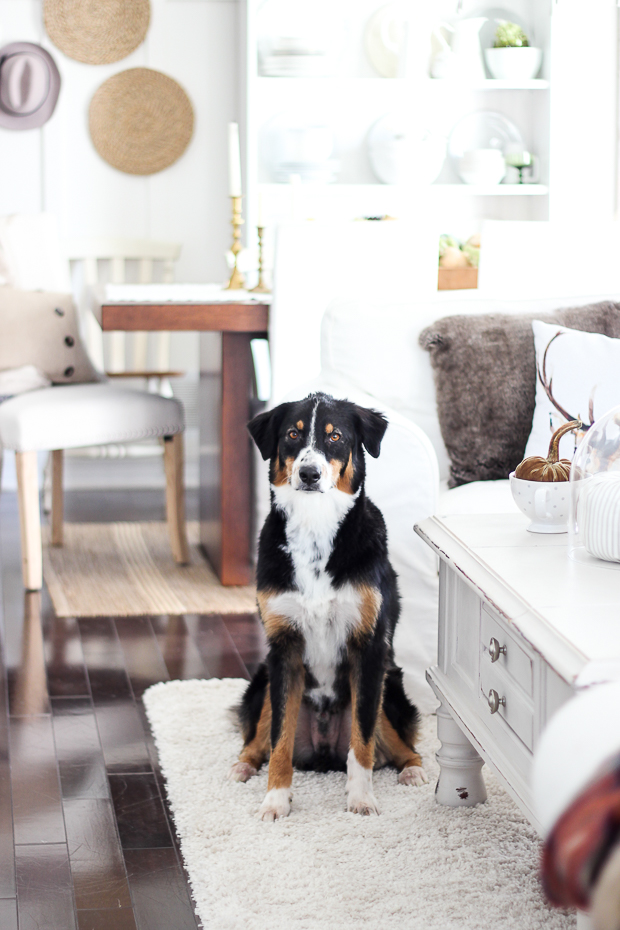 This is my second fall tour of the season as last week I shared a bit of our home for the Eclectically Fall Home Tours. Those who know me know my love for a neutral palette, which I maintained for the first tour.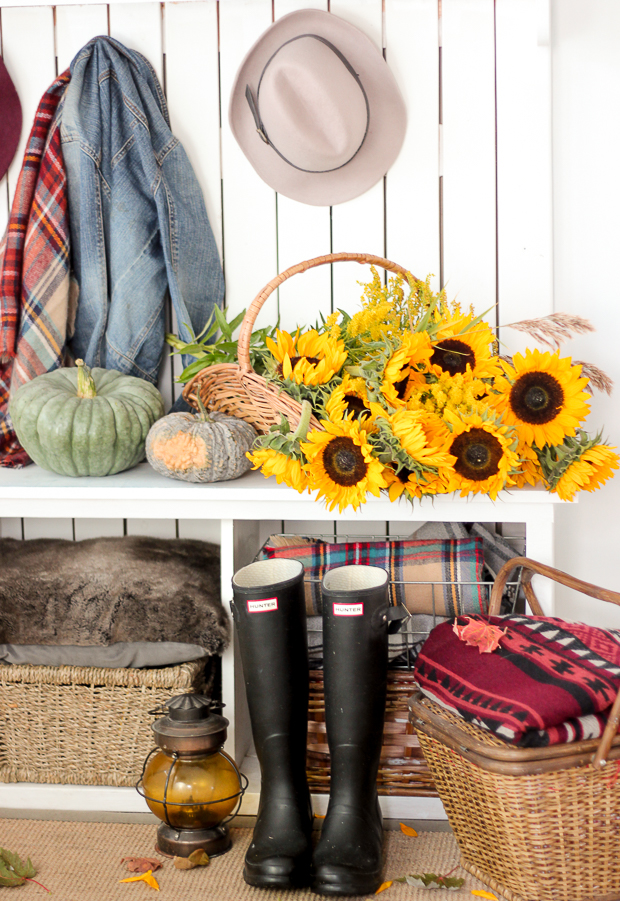 But for this second tour, I wanted to embrace the brighter side of fall and showcase its vibrant colours.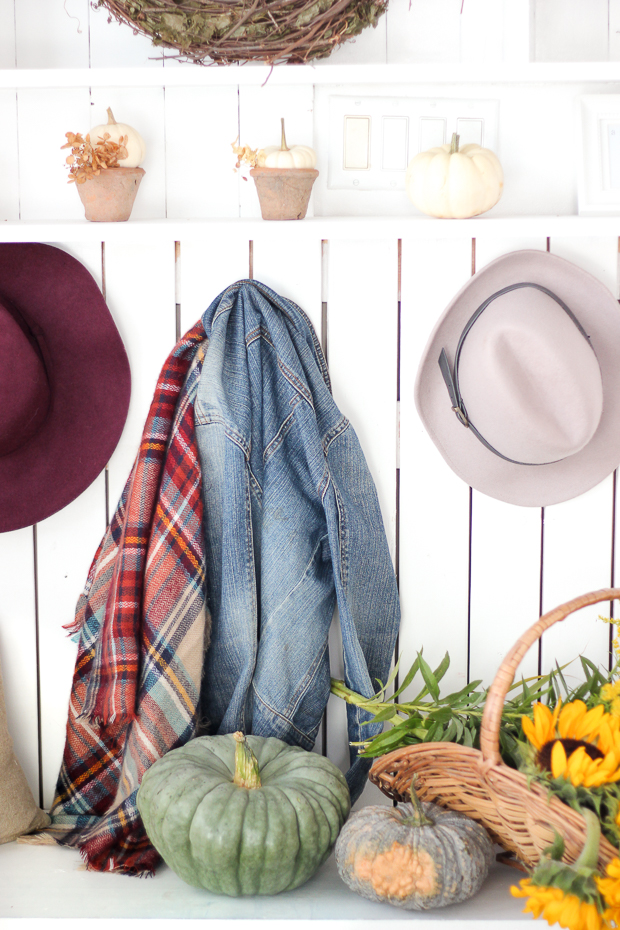 I have always tried to be true to myself, my beliefs and my own style. While the first two are non-negotiable, my style – like the seasons – is subject to change. So here we go…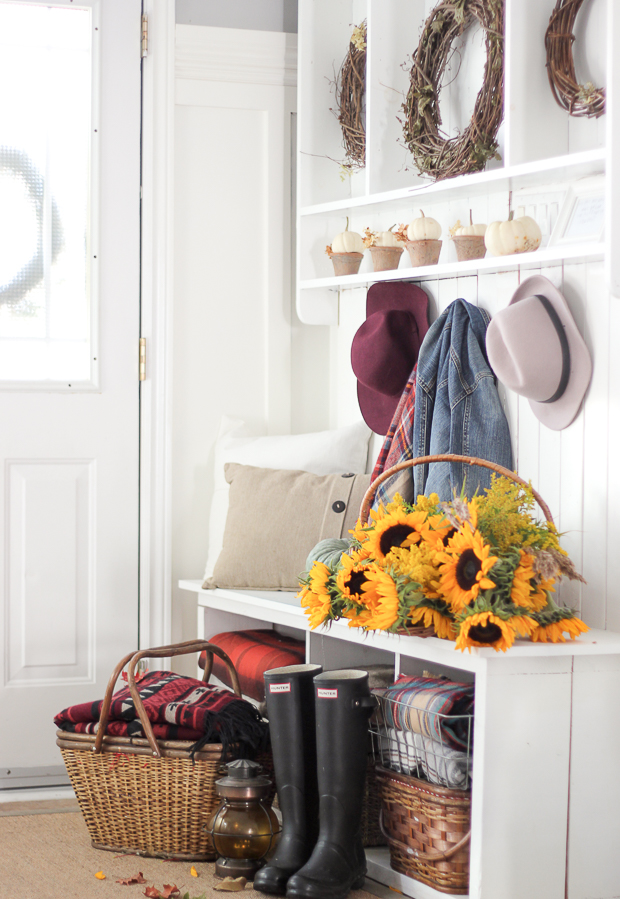 Without fail, our home is filled with sunflowers this time of year. I have always adored this flower and knowing this, my sweet hubby will undoubtedly bring me a bouquet or two…or three. I think they instantly brighten a room.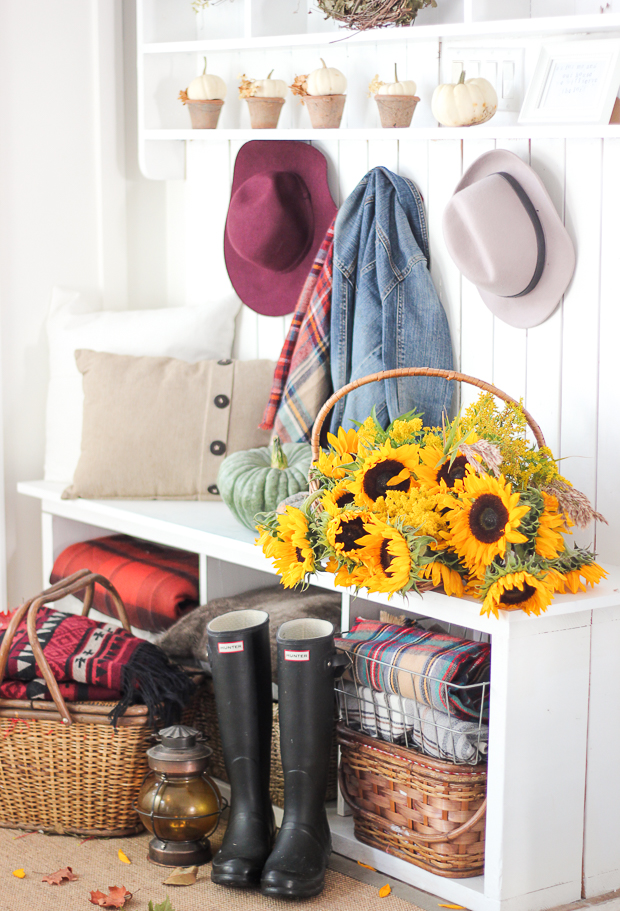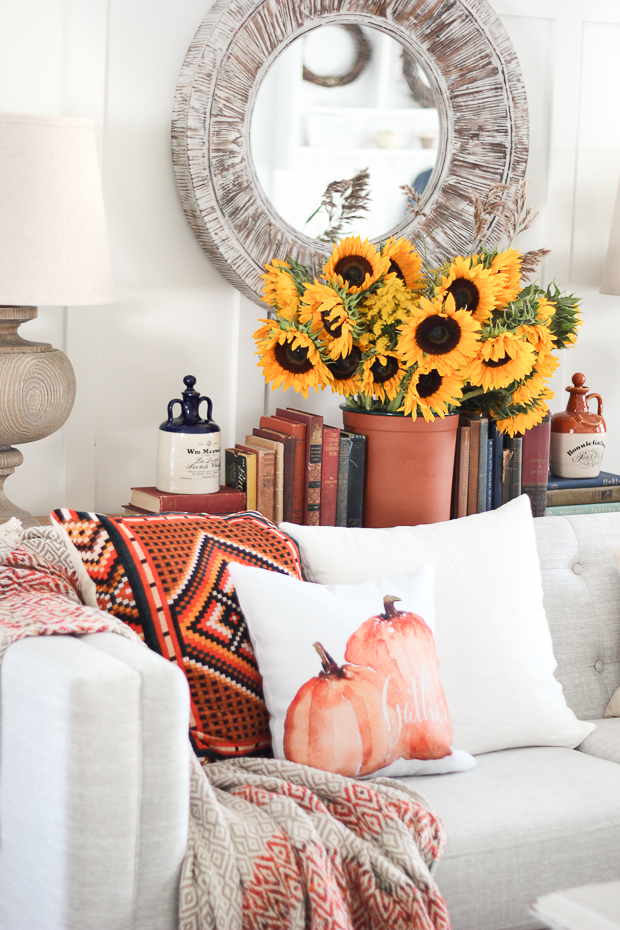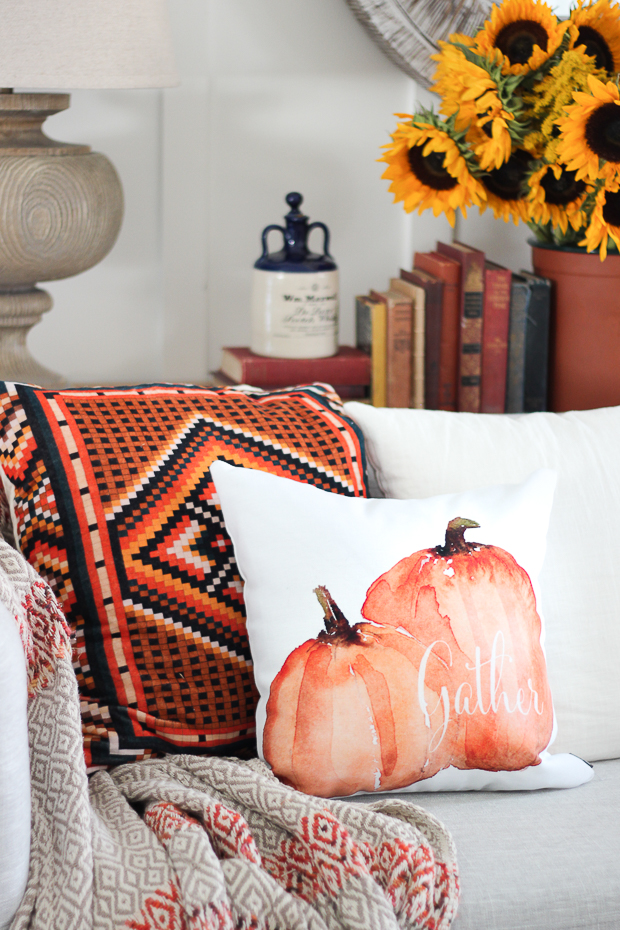 I know I may be a tad bias, but I do like these 'Gather' pillows and am so thankful to all of you who have purchased them from my shop and brought them into your own home.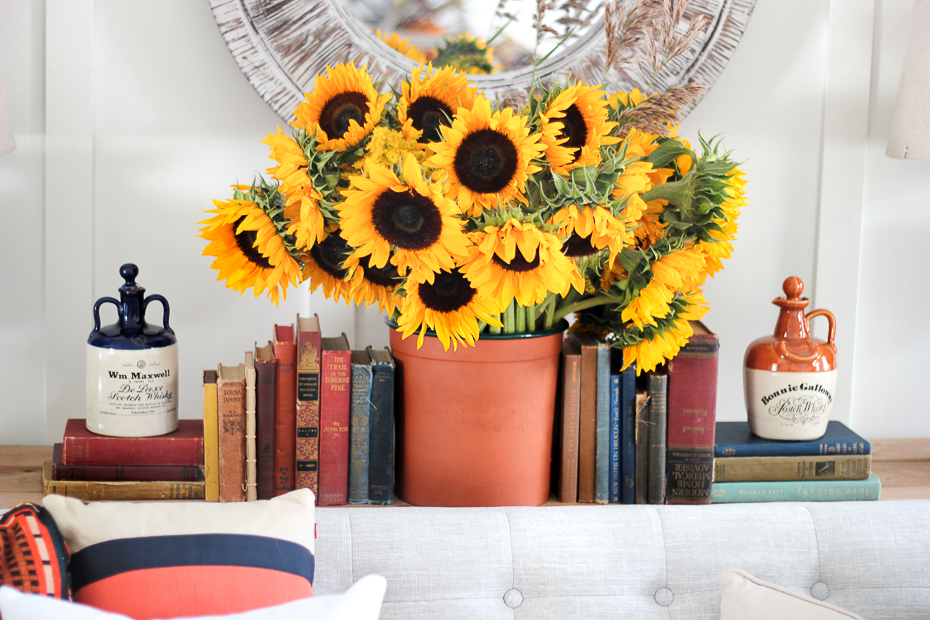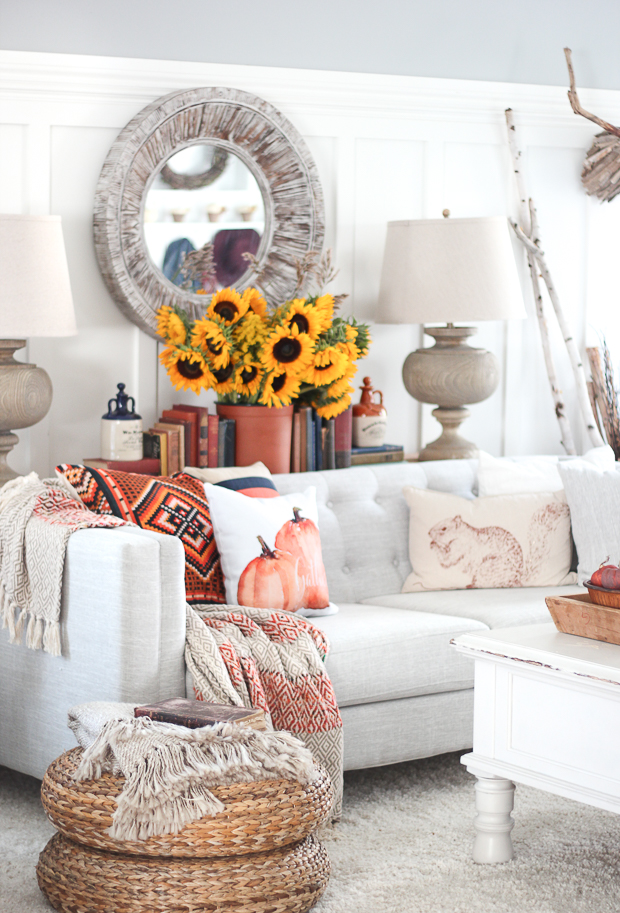 We love our new couch from Leon's…but don't be surprised if you see it in another room in our home in future posts.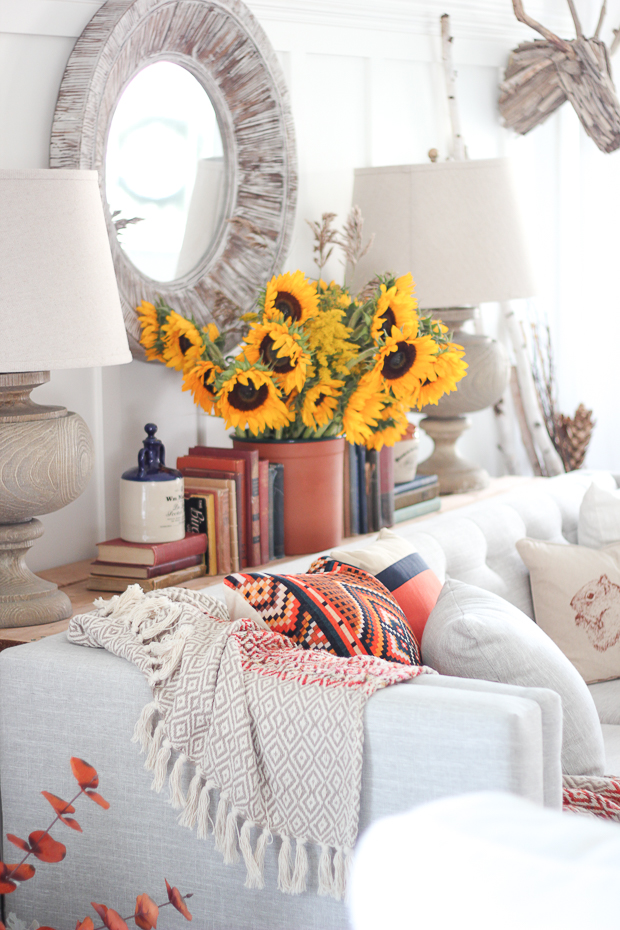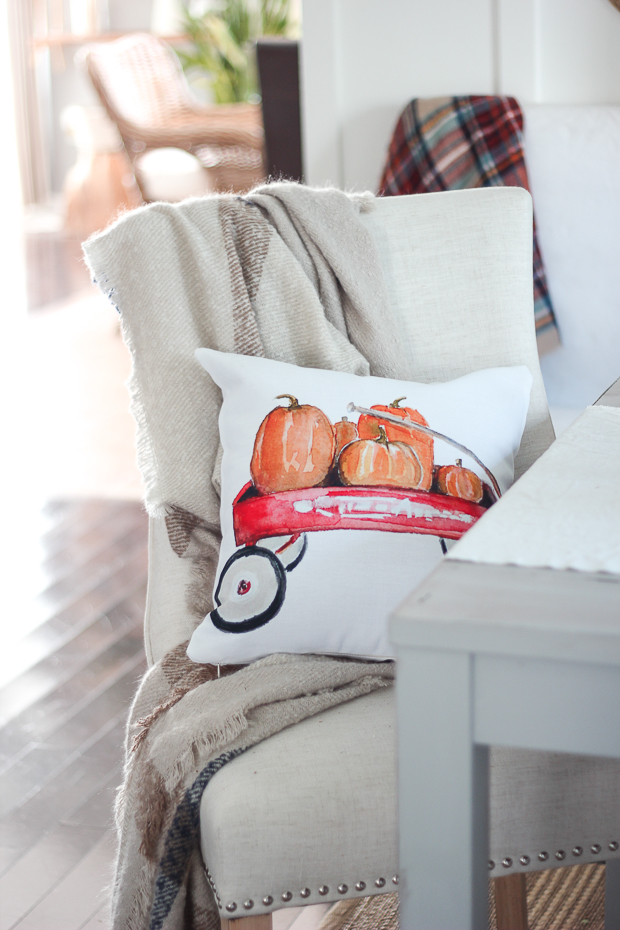 We recently purchased these pretty chairs for our dining room.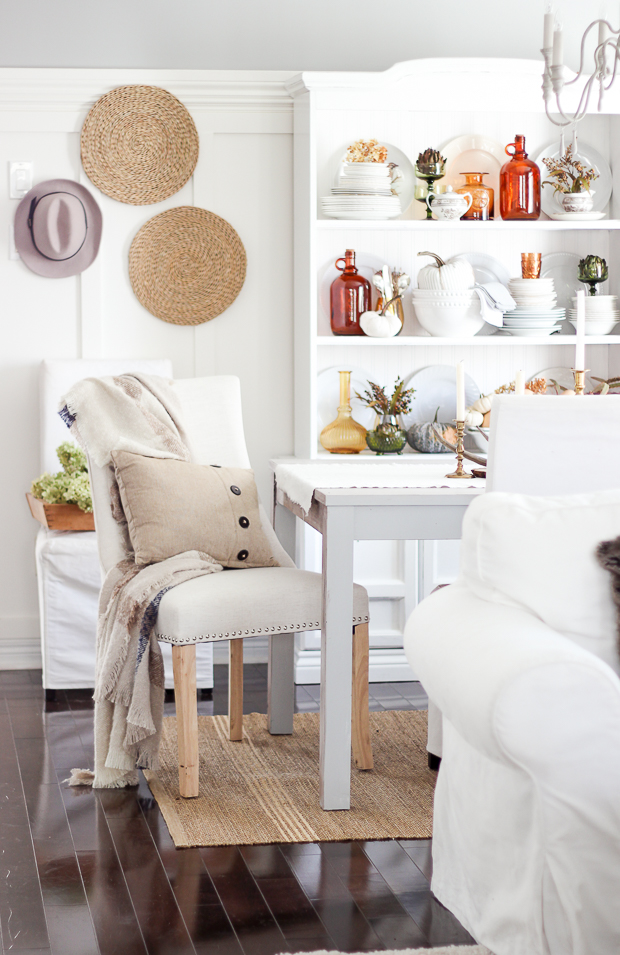 I removed the finish from the legs, but have yet to decide how (or if) I'll finish them.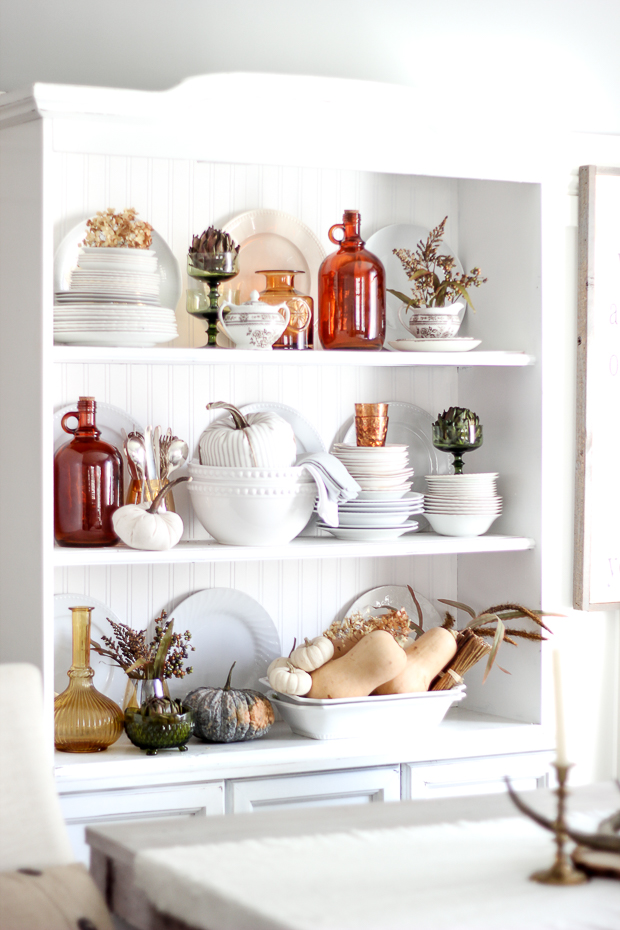 I changed our hutch a little by adding a few of my favourite thrift store finds.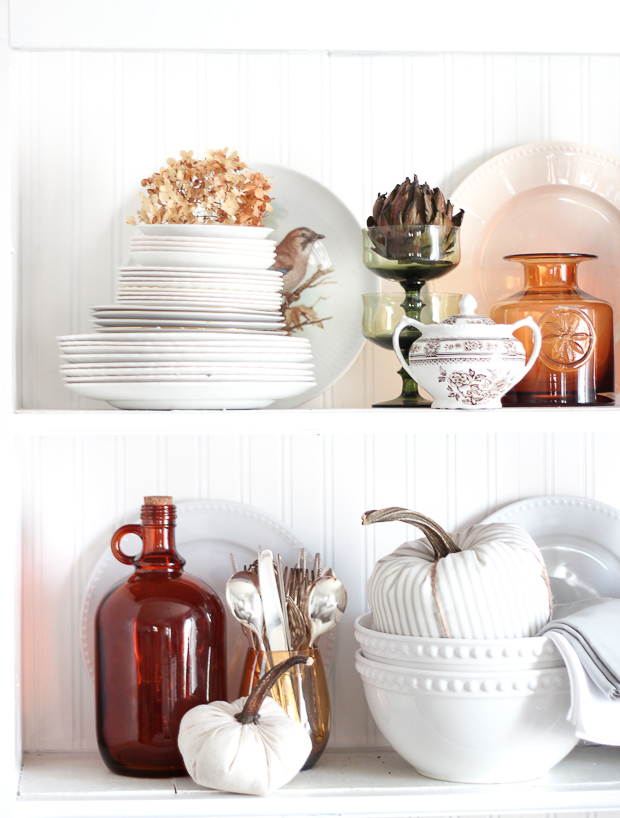 Along with what is without question my new favourite new glassware – this amber bottle from Michaels.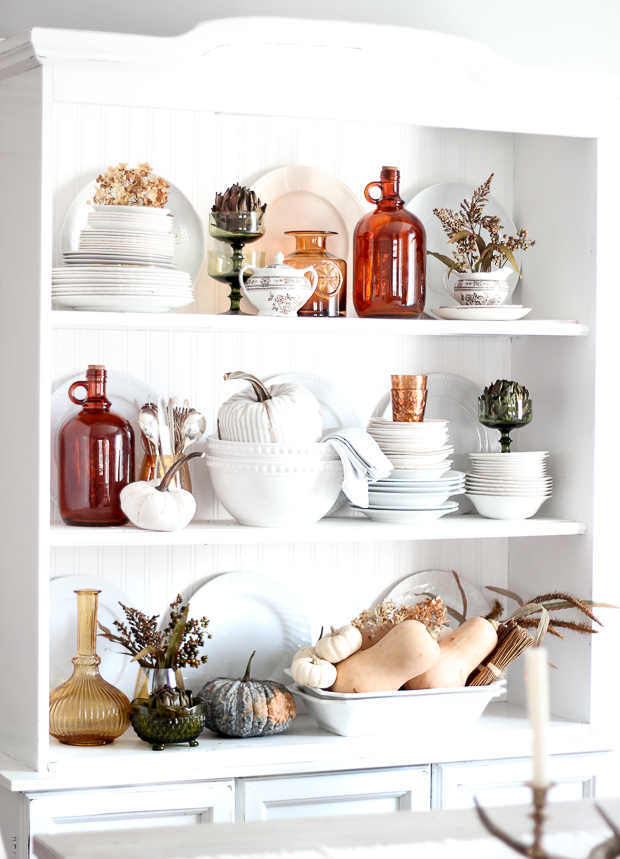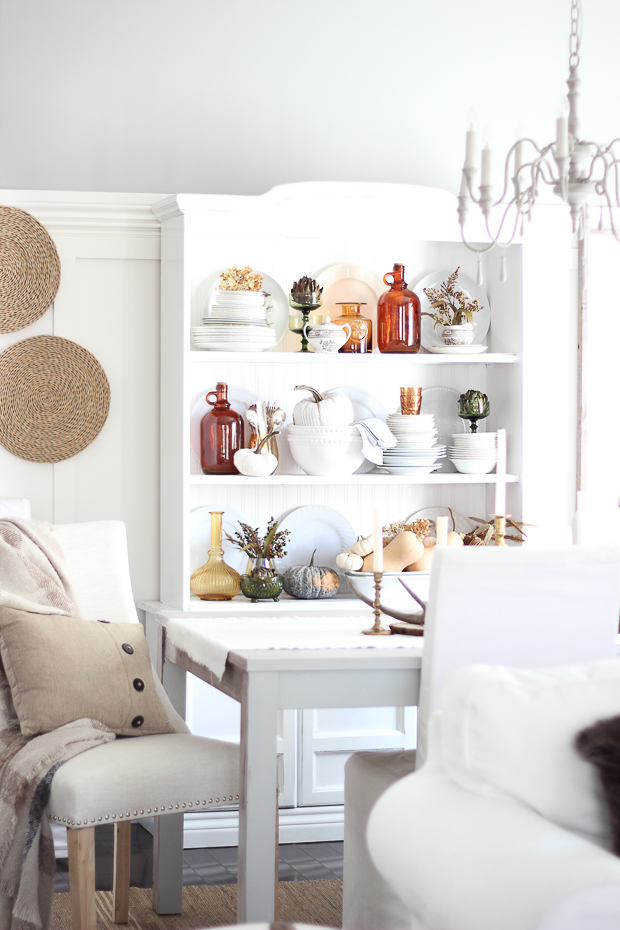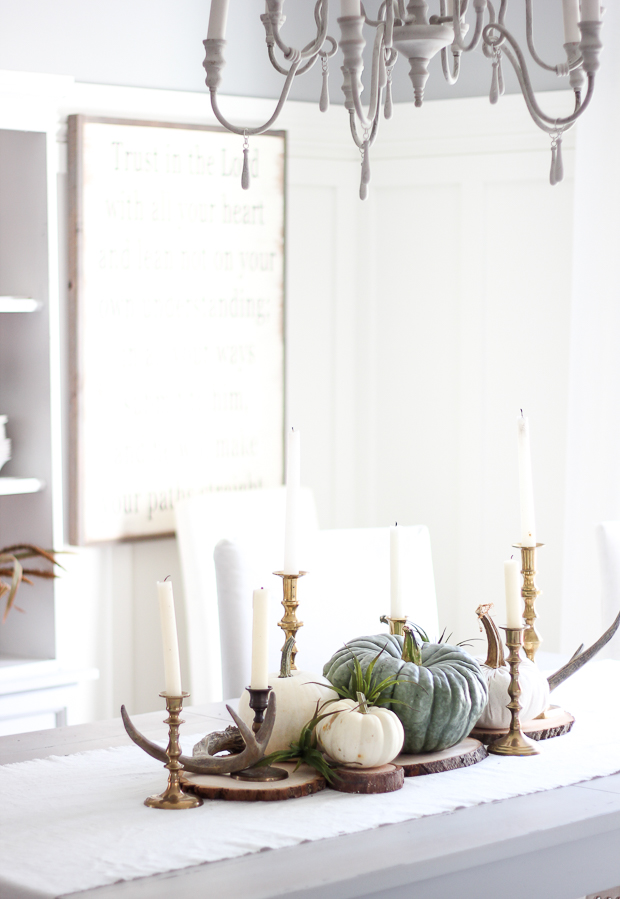 I also had fun changing up the centerpiece and added a few fun elements (did you see yesterday's post?)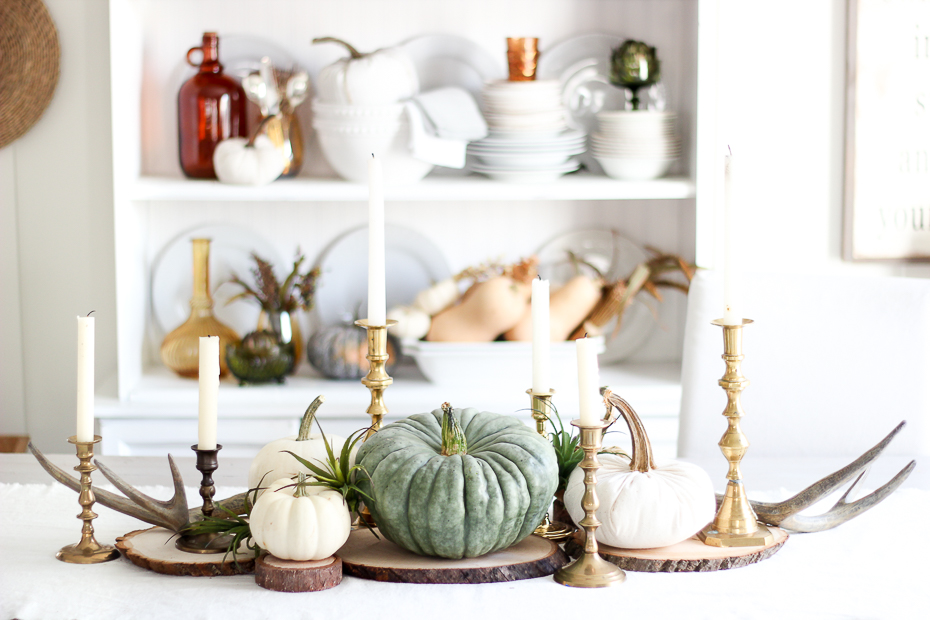 Such an easy way to bring fall in – some "wood" slices, pumpkins and candle sticks.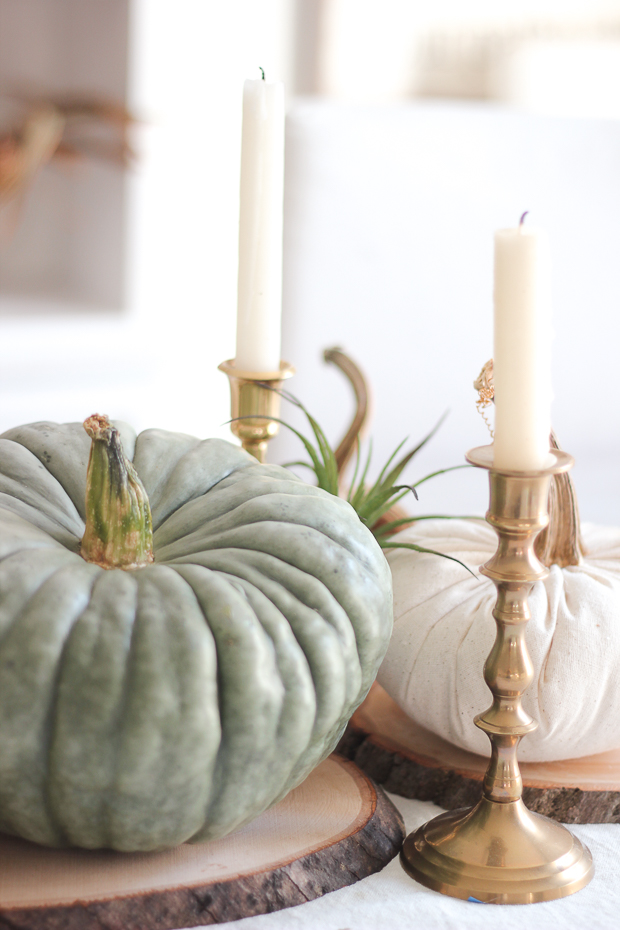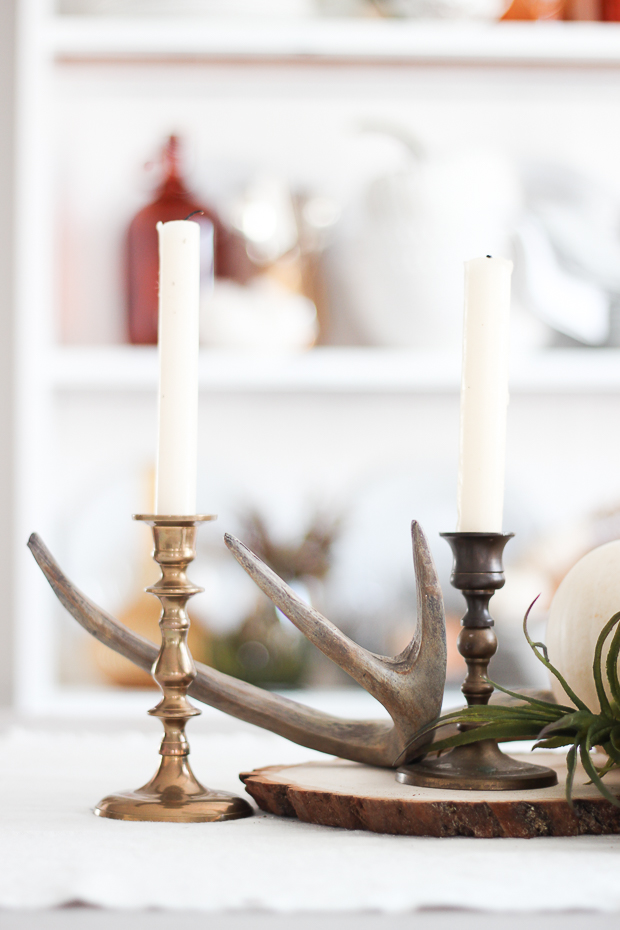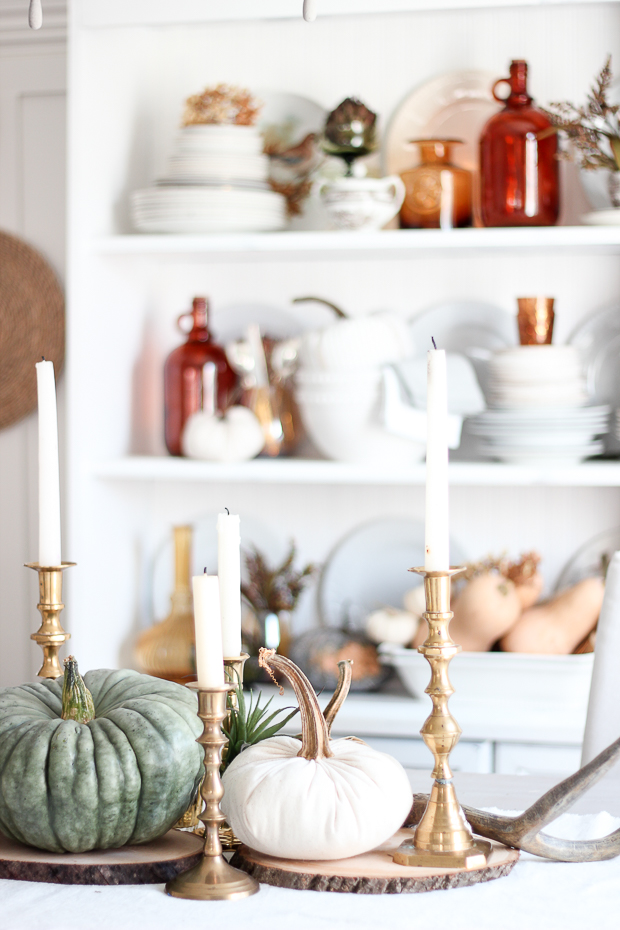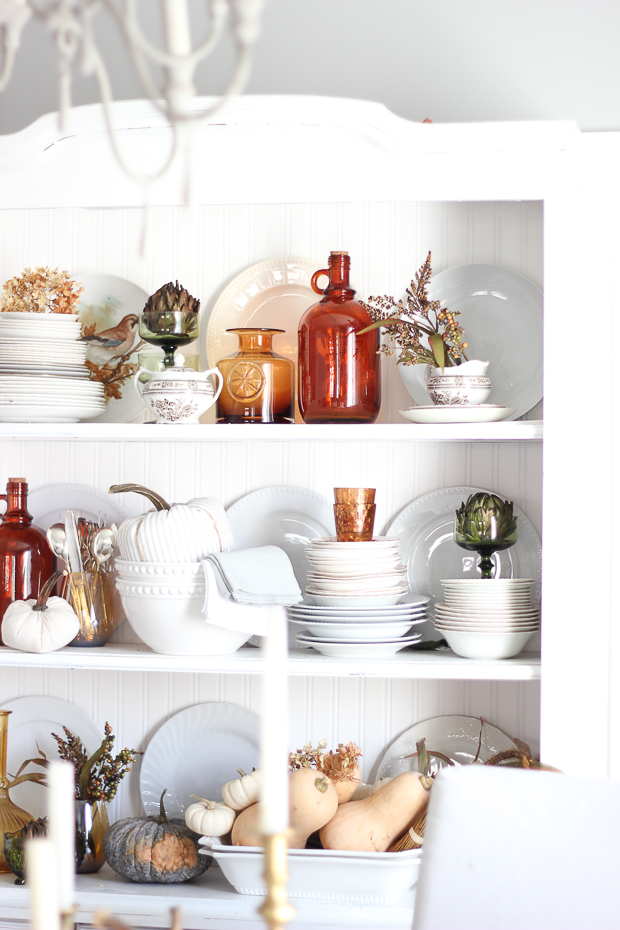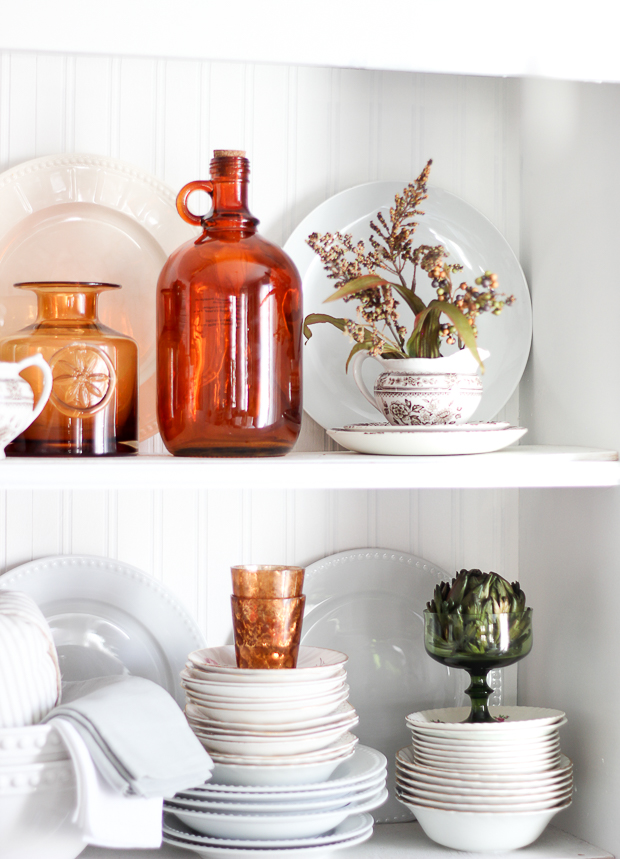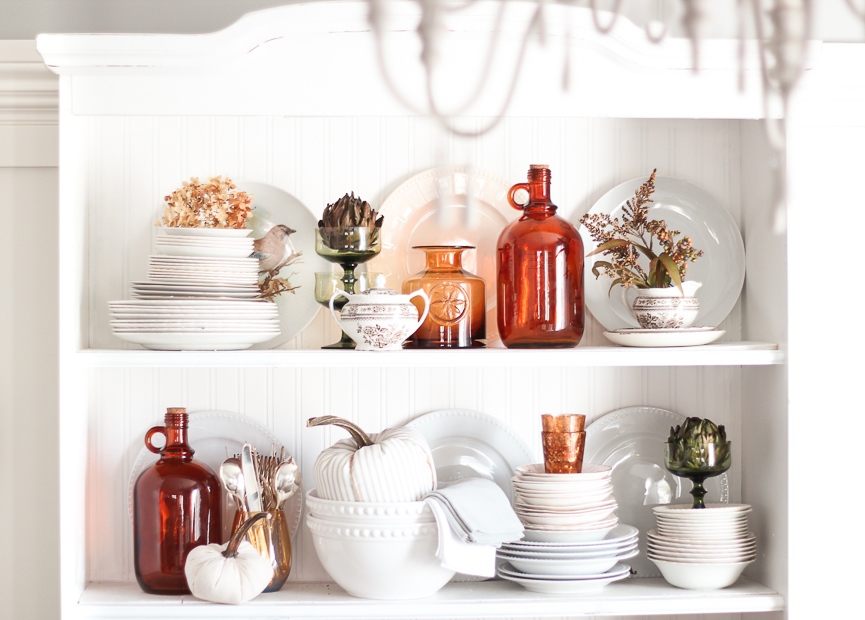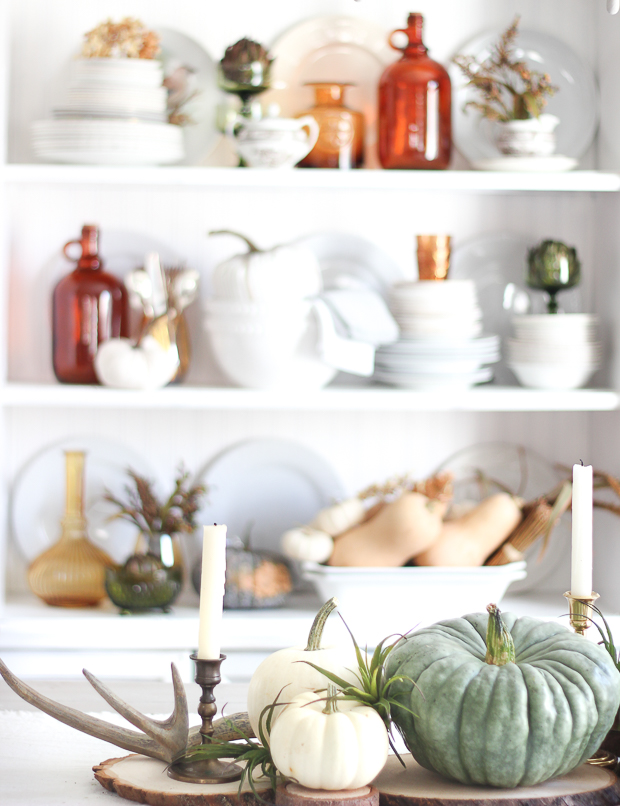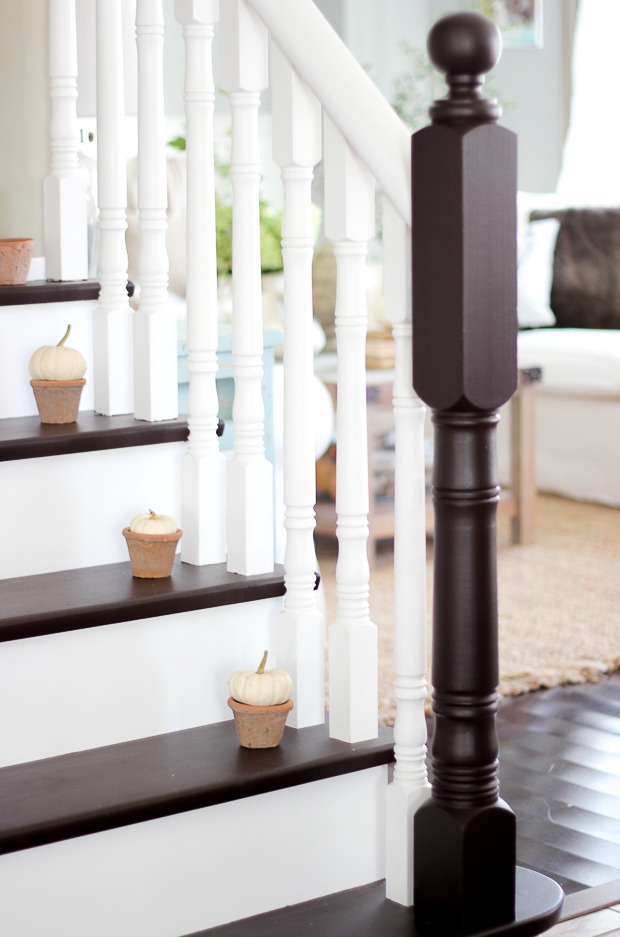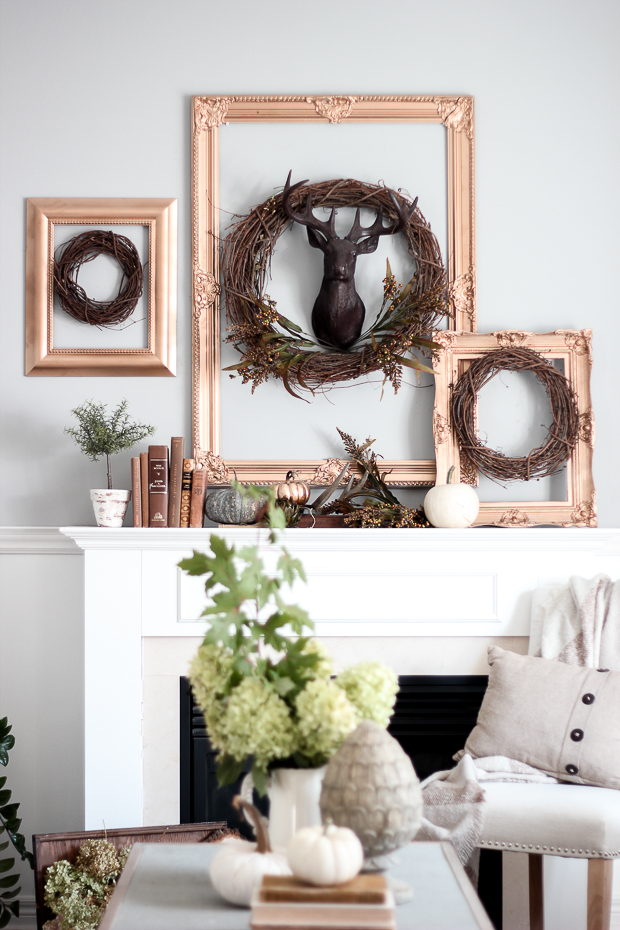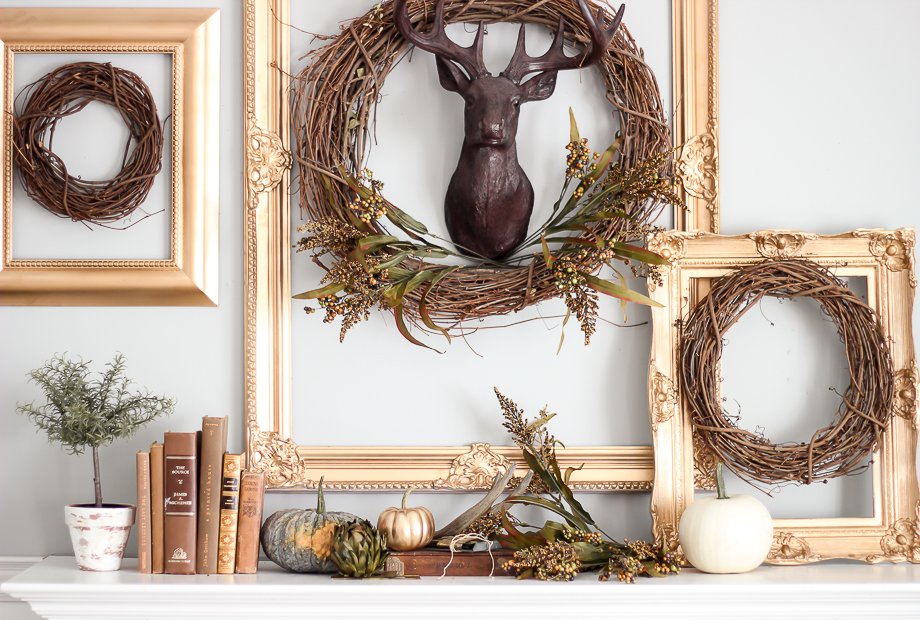 There you go – something a little different than my neutral palette. Not better or (hopefully) worse…just different, from which I hope you can extract some inspiration for your own space.
Here are the rest of my friend's beautiful homes…enjoy!