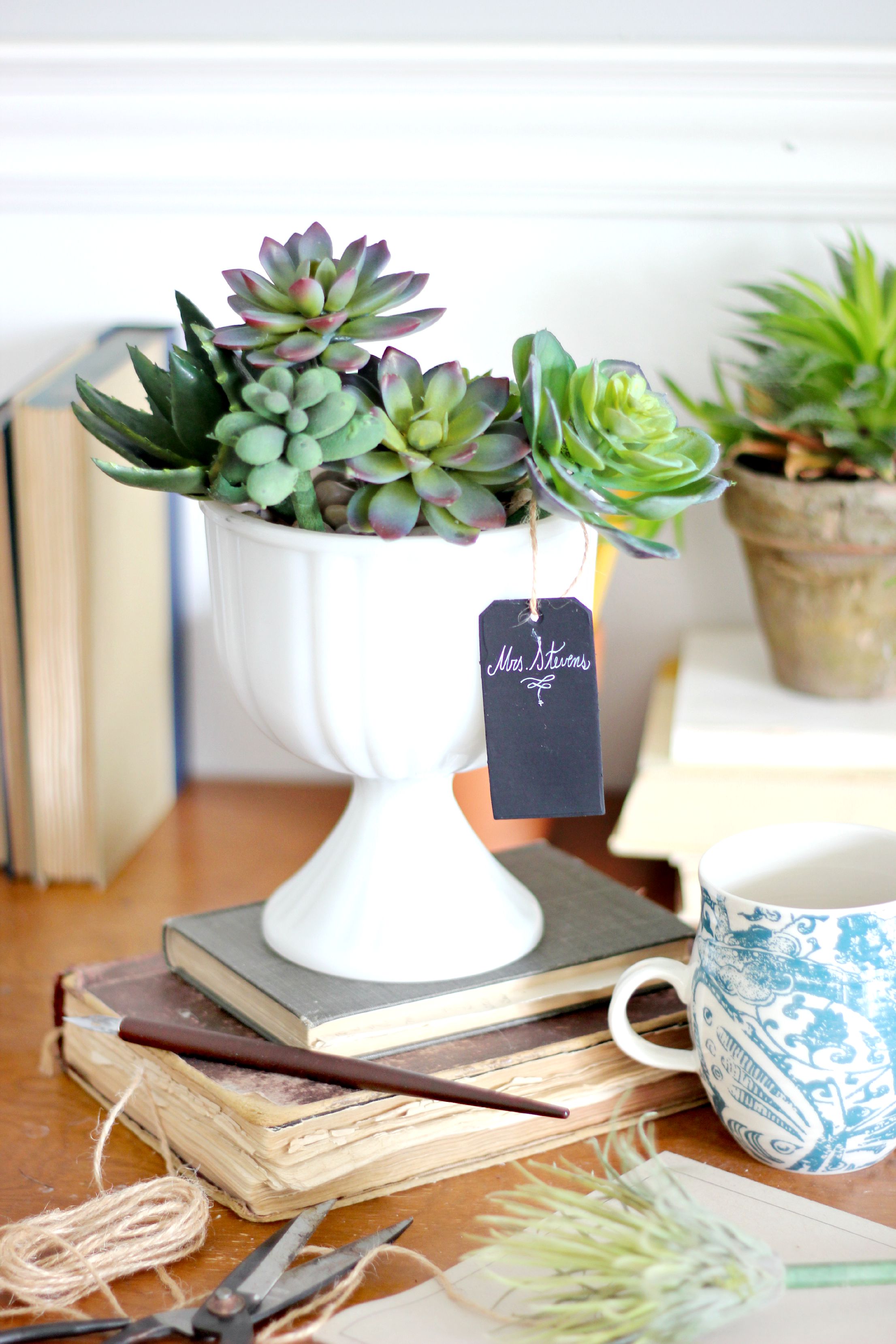 Hello friends…I hope you had a nice weekend.
Though the days are still warm, the evenings are beginning to show signs of the cool breezes of fall. I get a little nostalgic around this time of year as I know the carefree days of summer will be a thing of the past and our kiddies will be heading back to school.
Our kids have always attended a blended Engligh/French immersion school, but with the ever-expanding housing developments in our surrounding neighbourhood, the school reached its student limit last year and the city has built a new school to accommodate the French immersion program. This means the kiddies will be attending a brand new school this year and while many of their friends will be moving with them, much of the staff will be new.
We usually reserve teacher's gifts until the end of the school year, but considering the circumstances, I think this would be a thoughtful and practical gift to give a teacher as they embark a brand new school year.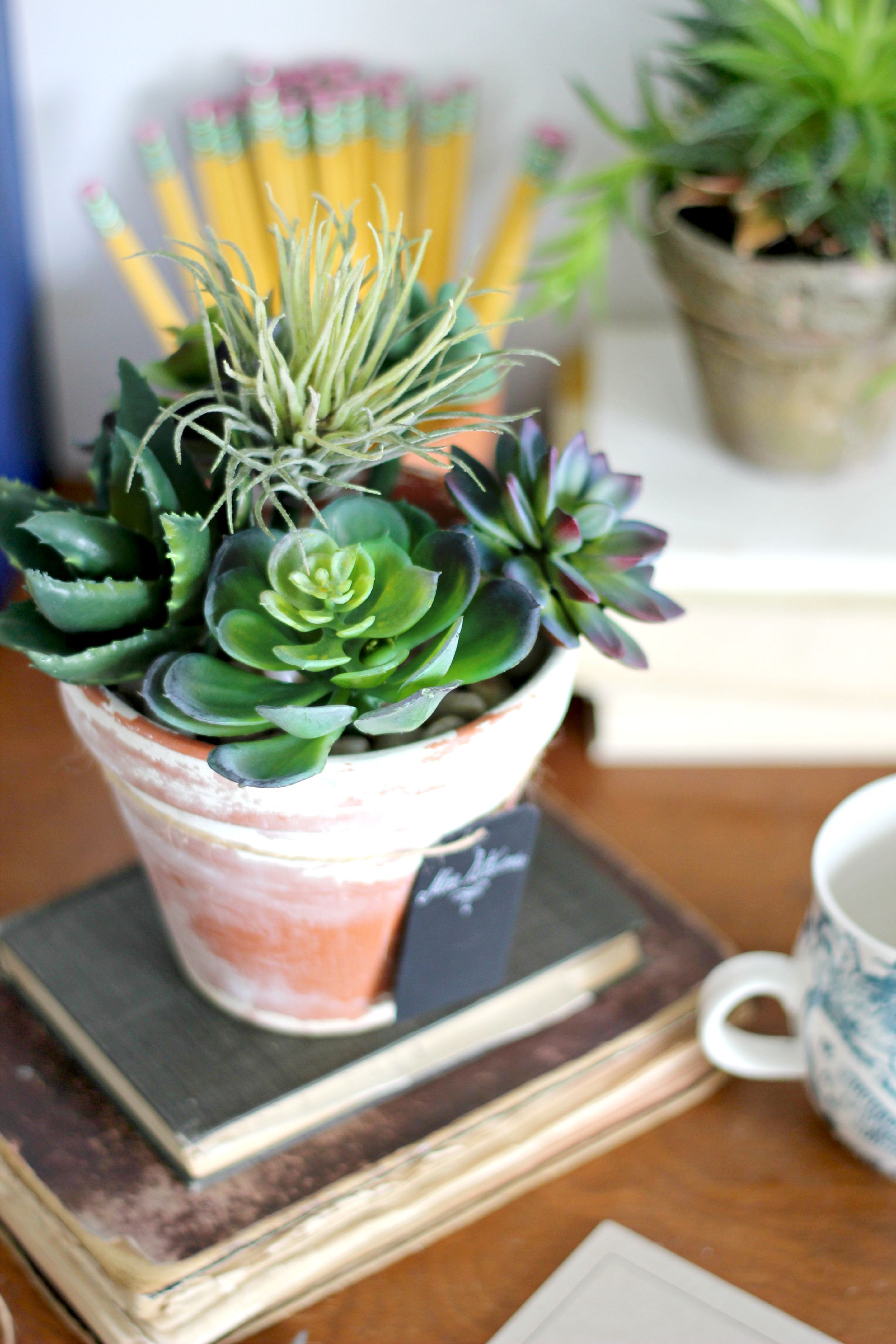 These would make a lovely display on any desk or even on your kitchen counter. Here is the simple how to:
Materials:
Faux succulents (preferably smaller, lighter ones)
Ballpoint stick pens
Decorative rocks
Pot or small vessel
Floral tape
Hot glue
Pliers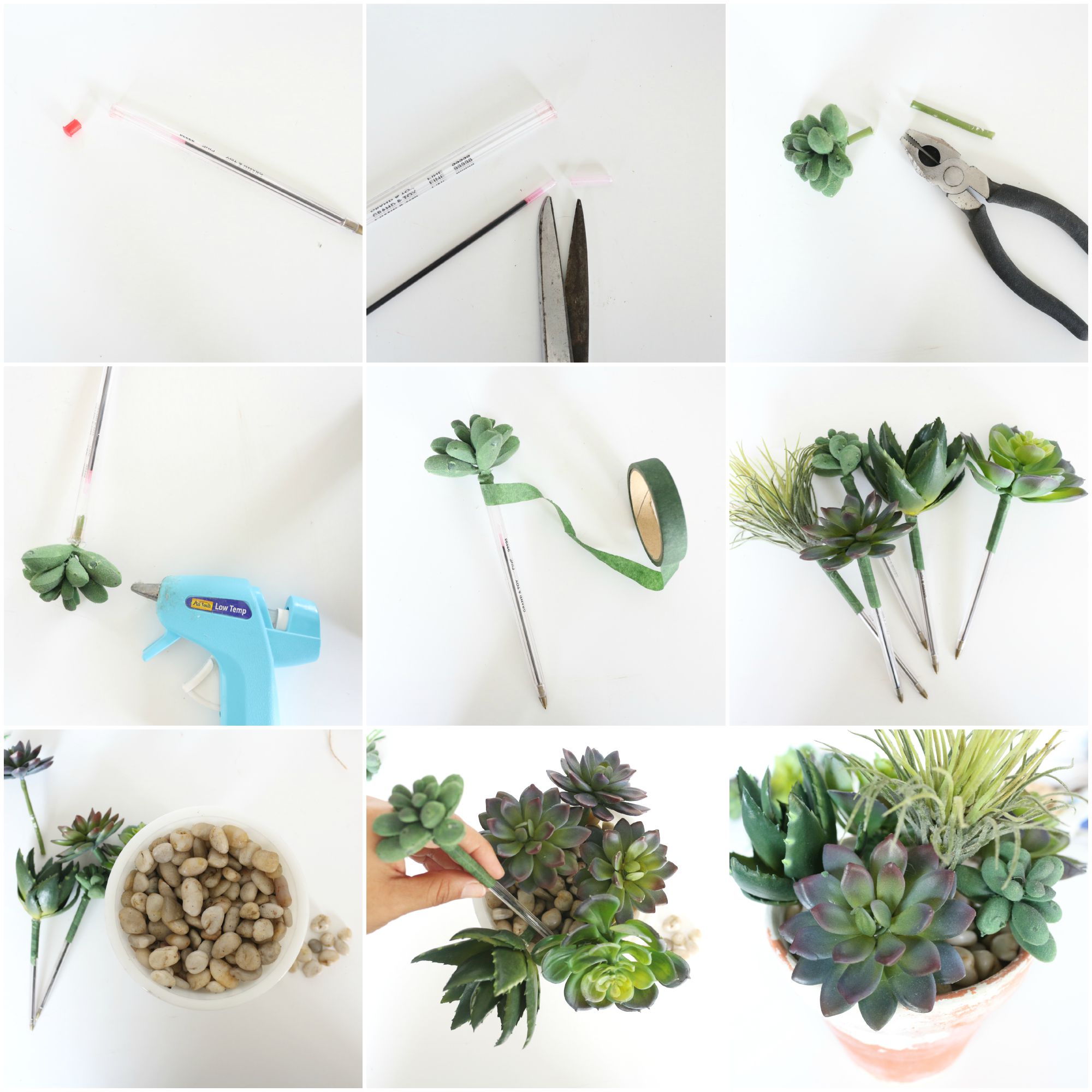 1. Remove small cap from bottom of pen and discard.
2. Cut small piece off inner ink tube.
3. Prepare your succulent pick by cutting away some of the wire pick. Leave sufficient to stick into barrel of pen. (I used these by floracraft)
4. Add hot glue to succulent pick and insert into barrel of pen.
5. Wrap floral tape around pen about half way down.
6. Fill desired pot or vessel with decorative stones.
7. Place pens into pot and arrange as desired.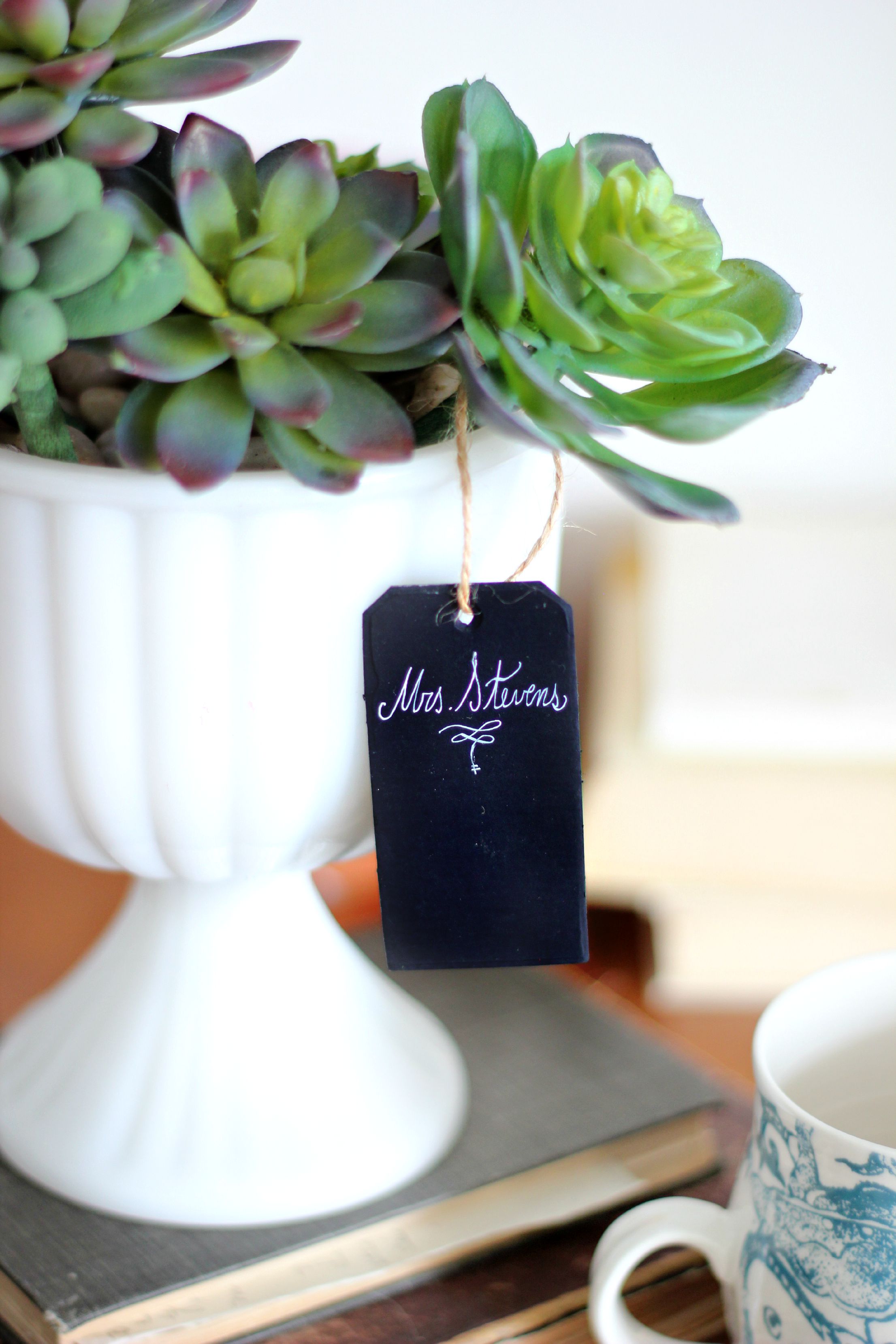 Have your kiddies write a sweet message onto a label and attach to pot. My friends at Canvas Corp have the most beautiful variety of tags. This one resembles black slate.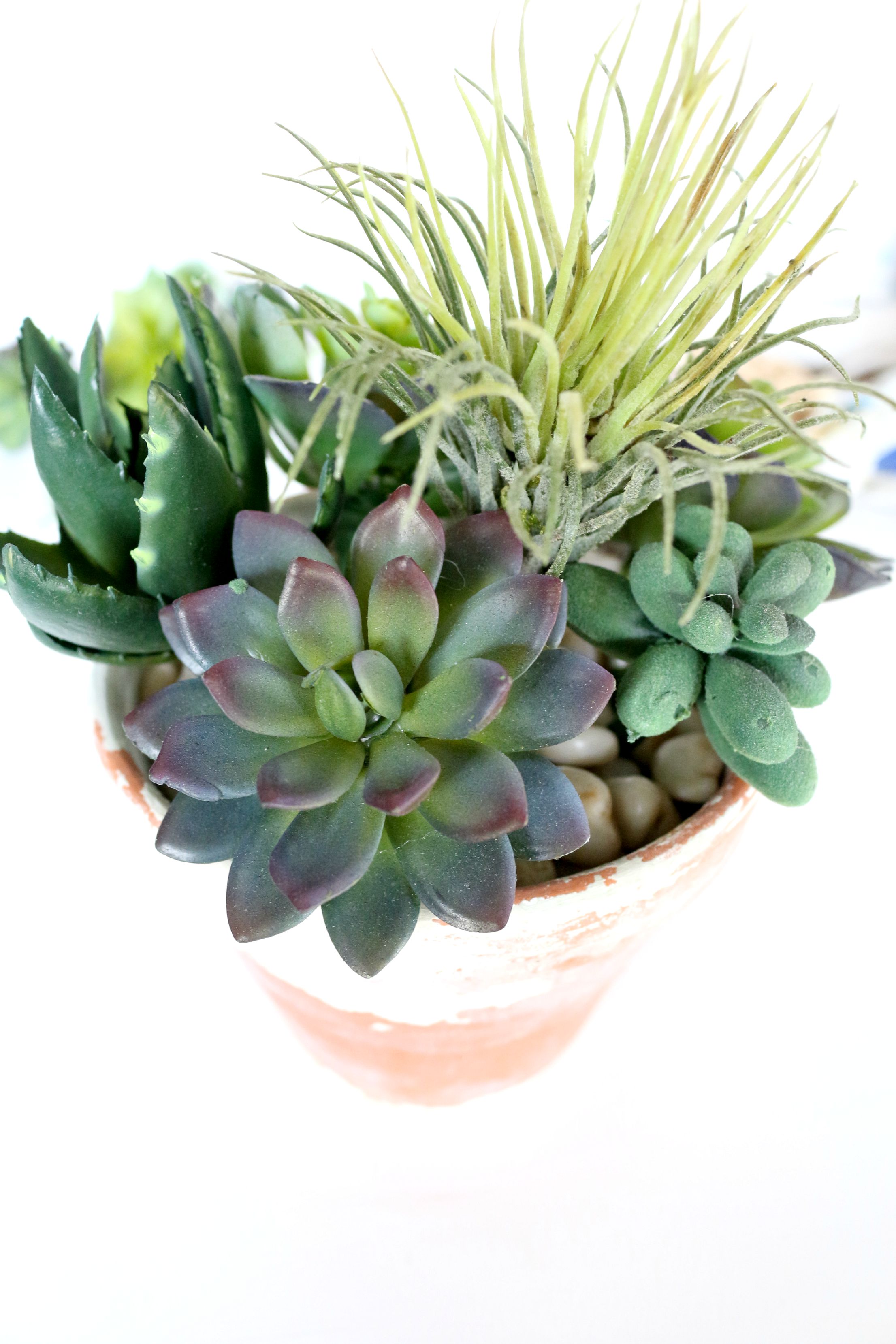 Sweet and simple, yet a great way to welcome a new year or look great in your office or just sitting on your kitchen counter.
Thank you so much for stopping by.
Wishing you a great new week!
much love,