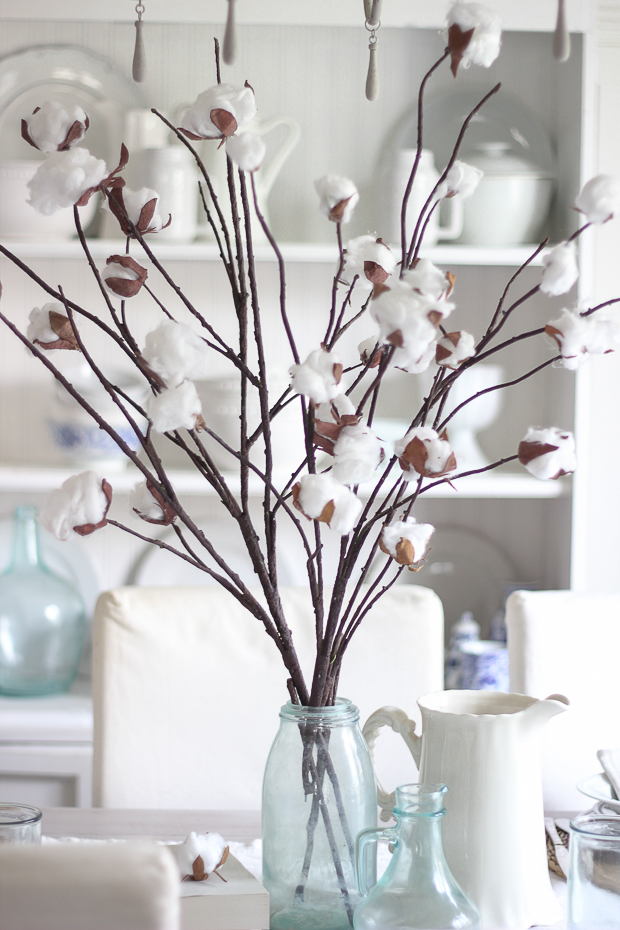 I have always wanted a pretty bouquet of cotton branches but they are practically unheard of here in Canada unless you order them online, but with shipping costs, things start to get pricey.
So what is a girl left to do? Make my own of course.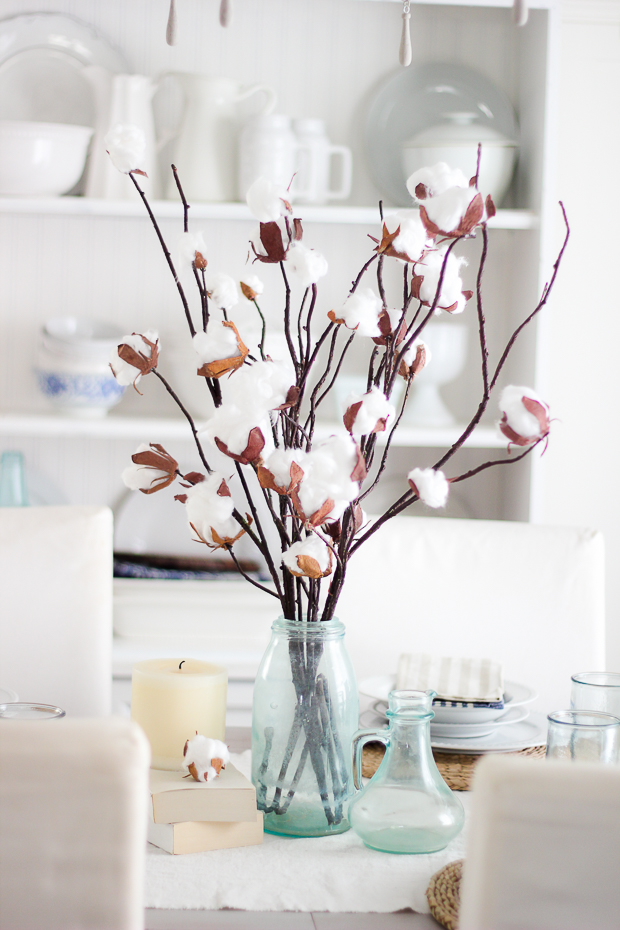 Head on over  to eHow to find out how  I made these pretty cotton branches.
You might be surprised to find out what one of the materials is.
Thank you so much for stopping by.
much love,