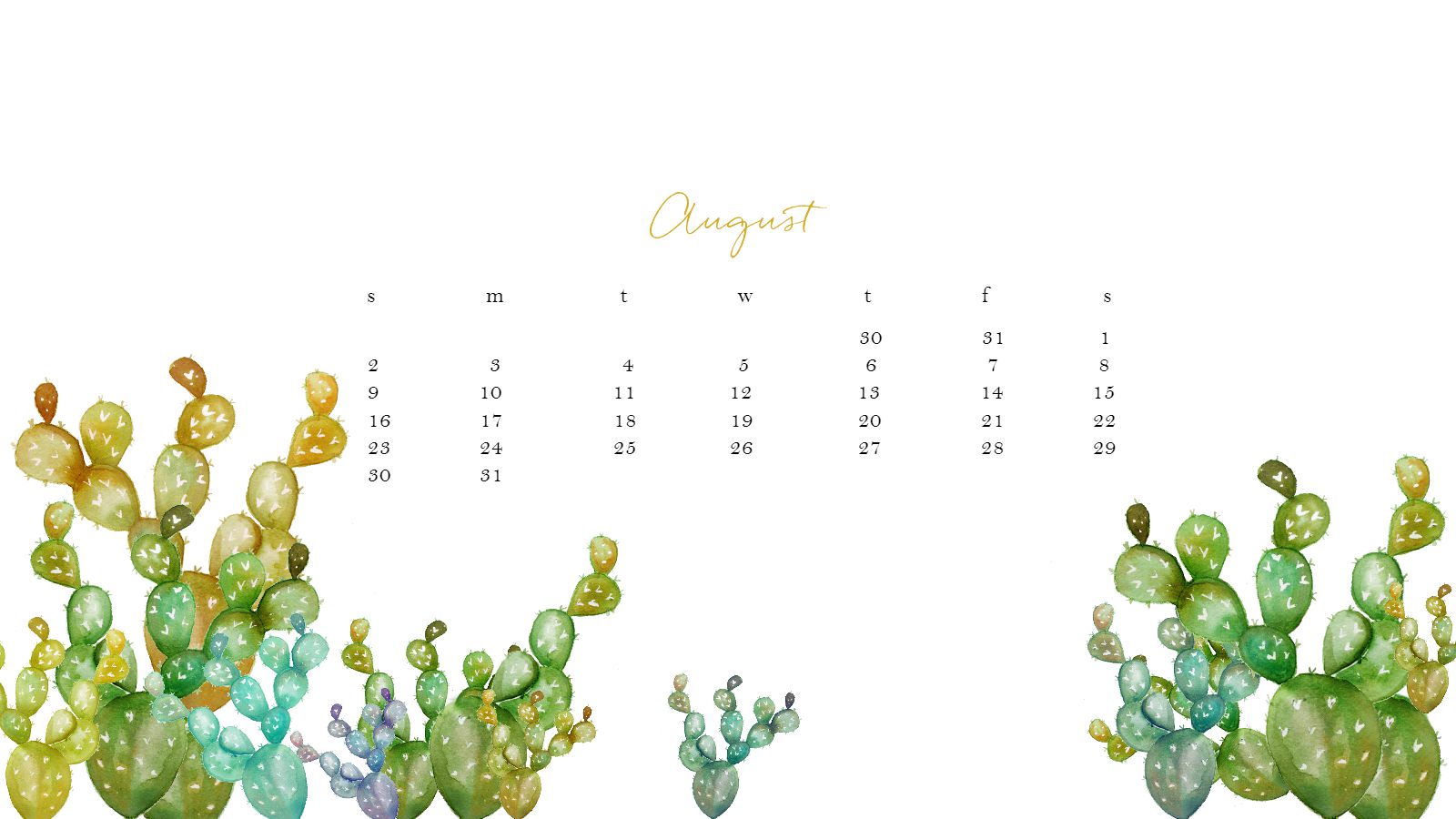 Happy Saturday friends! You usually don't hear from me on a Saturday, but I wanted to share this month's desktop calendar.
Can you believe it's August already? I was telling hubby yesterday about feeling a little sad that summer is slipping away so quickly, but he reminded me that summer is only half way over and I really should just enjoy today. He is so right.
In this industry, we are always rushing through seasons thinking about the next and sometimes even two seasons ahead. It can sometimes be hard to balance between trying to stay in the moment and being ahead of the game.
But today, I'm going to enjoy the fact it's August 1st and that your monthly calendar is on time!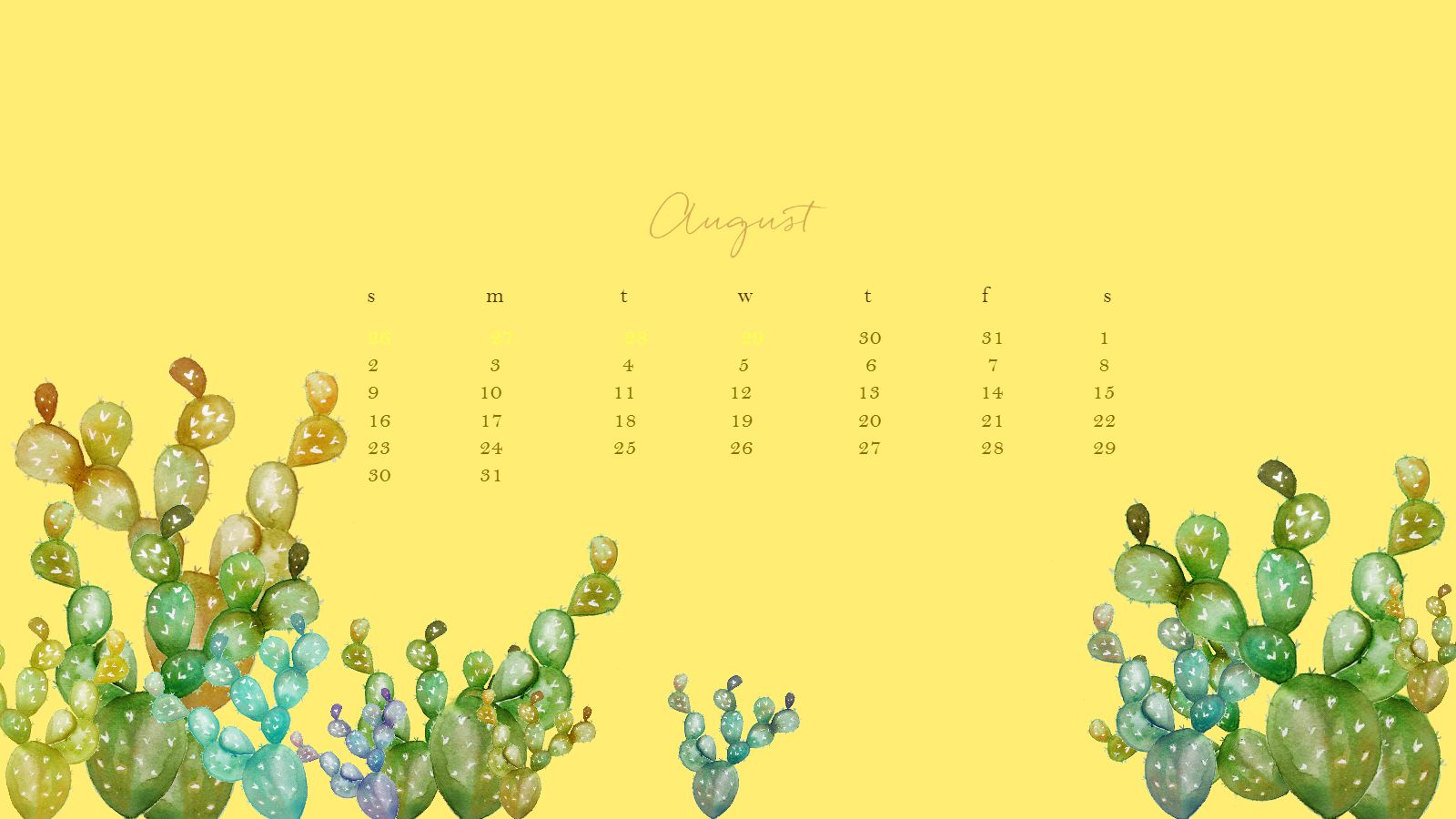 During my recent trip to California, I was inspired by the beautiful cacti that lined the side roads. I have made several versions, including this bright yellow one, just in case you're feeling a little sunny!
Please go to HERE to download, and feel free to share this with someone that might enjoy it 🙂
Have a beautiful weekend!
much love,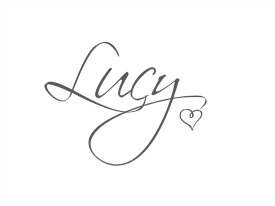 I have also added some cacti to my shop.