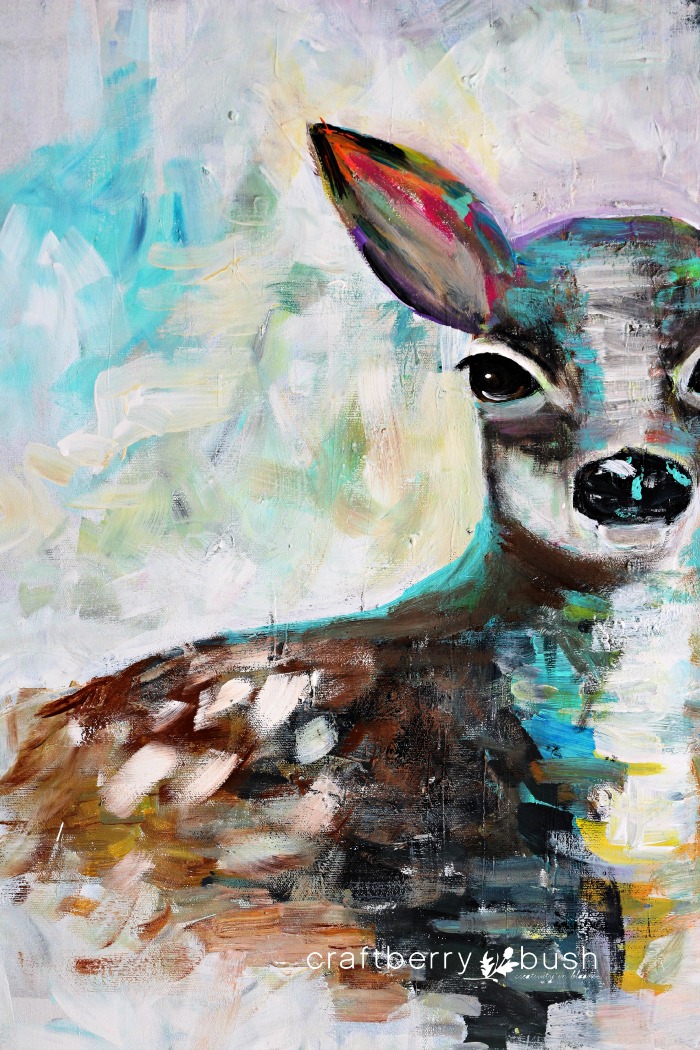 As the new year quickly sends us back into the harsh reality of early morning wake ups
and the clock is again the master of our days, I find myself waiting for motivation to strike.
Today as I sat down to think of all the new and exciting blogging ideas I want to do for the new year,  there was a frightening silence.
It happens to me every new year, as my blogging peers are ready to take on the world, I find myself lacking motivation.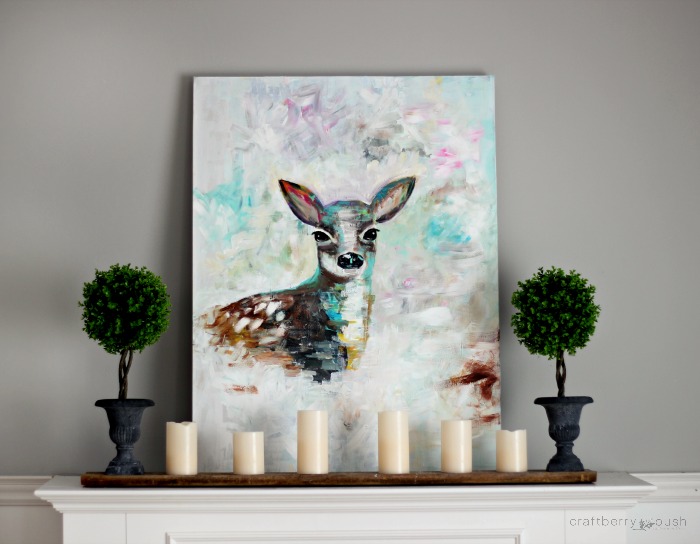 Fortunately, I have been blessed with this outlet called art which allows me to create in a selfish way.
What I mean by that, is that when I paint, I paint because I want to, because I love  it. I do it for me.
Without the pressure that  sometimes comes with blogging.

We put away all our Christmas decor on January 1st and I decided to paint this little fawn for our mantel.
I called it 'New Beginnings' It is still not completed but I don't mind where it's headed.
While painting, I realized that not only is that 'pressure' I feel , self imposed
but that it's important to recharge and do the things we love with love and not out of obligation.
It's OK to take a moment and allow your brain to be silent…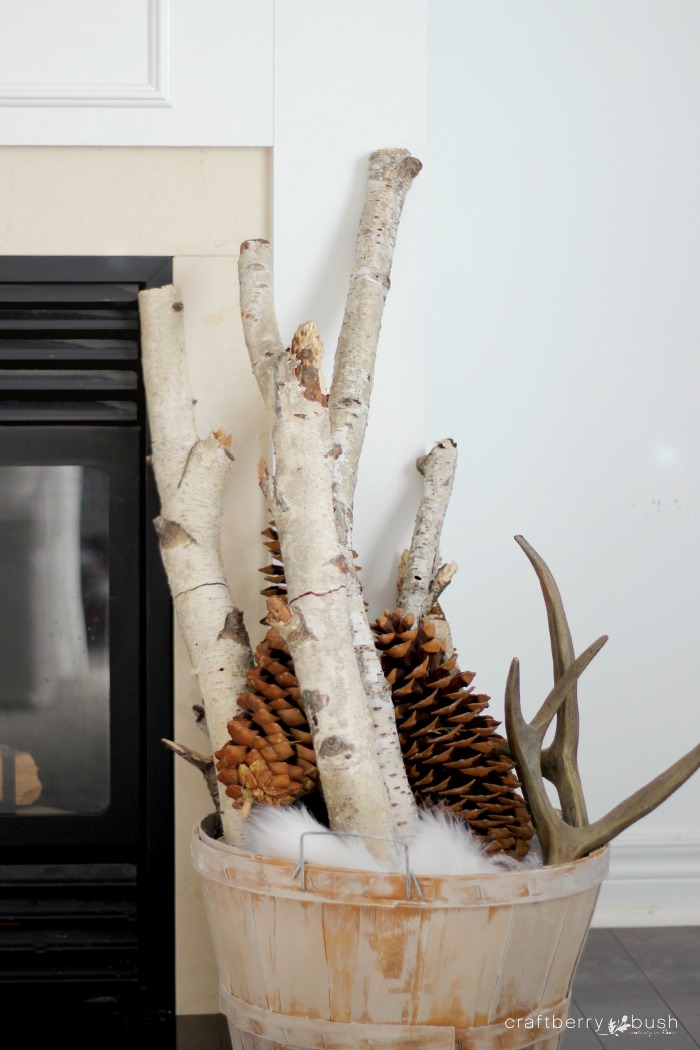 Because it is during that silence that motivation will tap your shoulder and creativity will dance upon your head.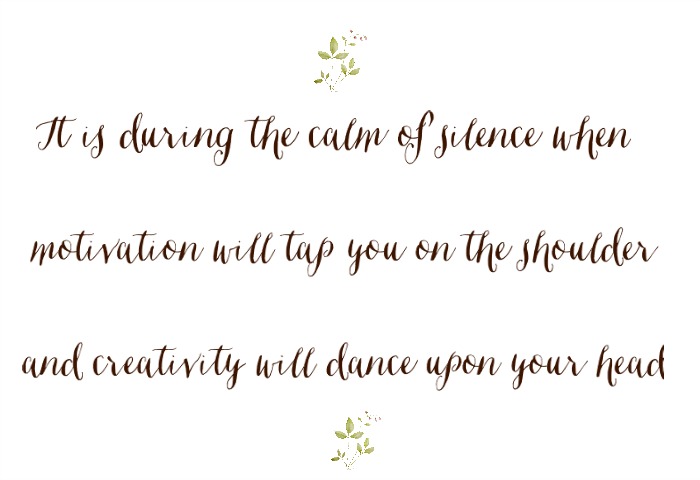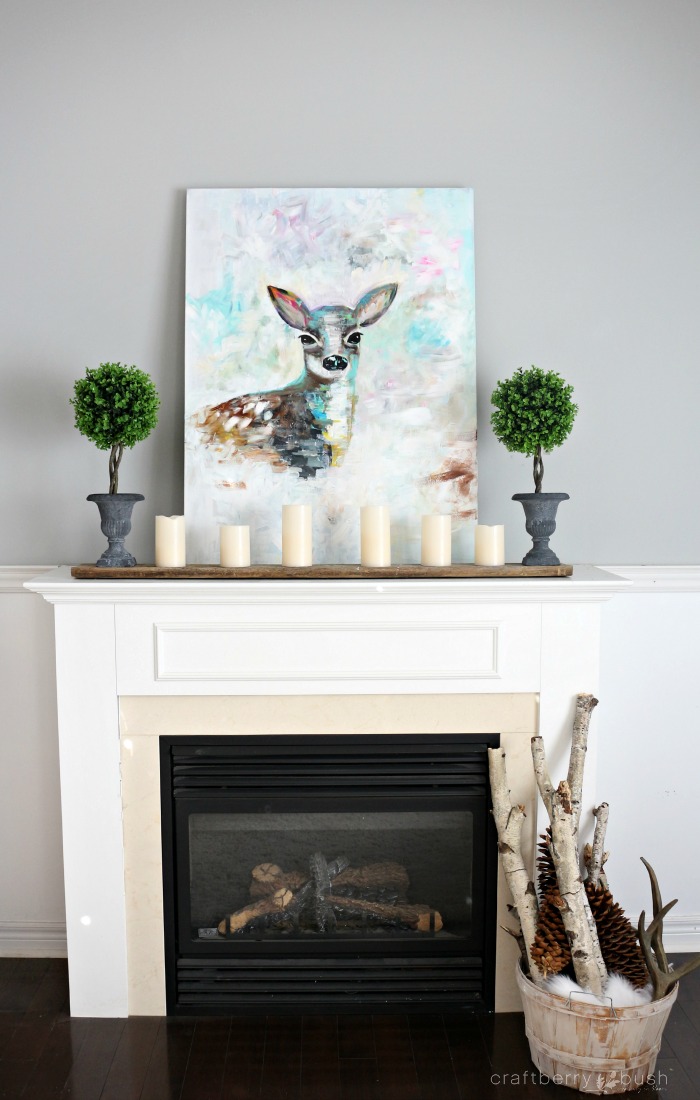 So if you're like me and are finding it a little bit difficult to find motivation, you are not alone.
Just remember it's only a matter of time…
Thank you so much for sharing a little bit of your day with me.
much love,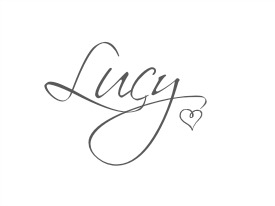 I will have the fawn print available on my shop soon.
In the mean time, I have added other prints so you can take advantage of the artist promotion currently running at
Society 6 .
Receive FREE shipping worldwide thru Jan 11.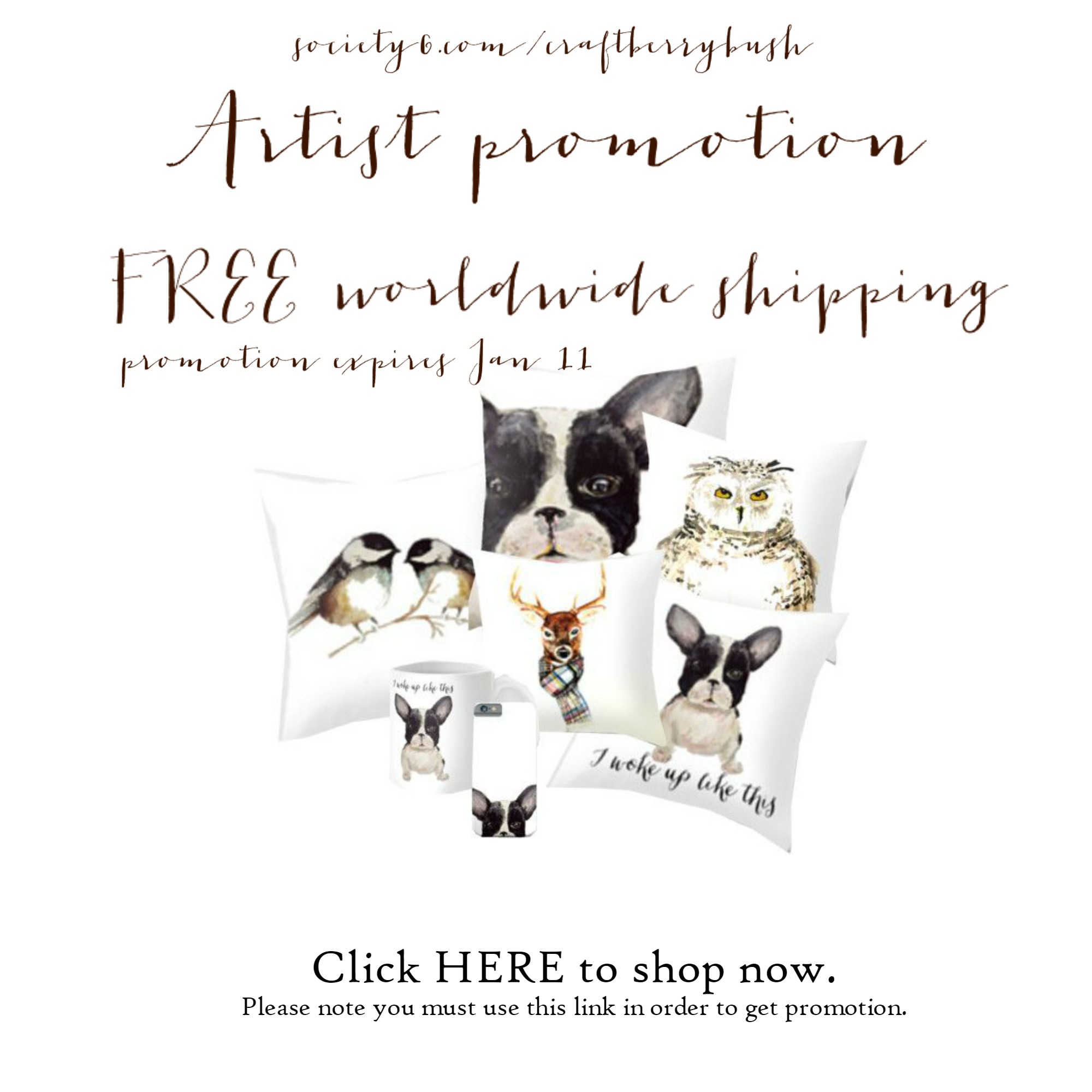 Use THIS LINK in order to receive promo.