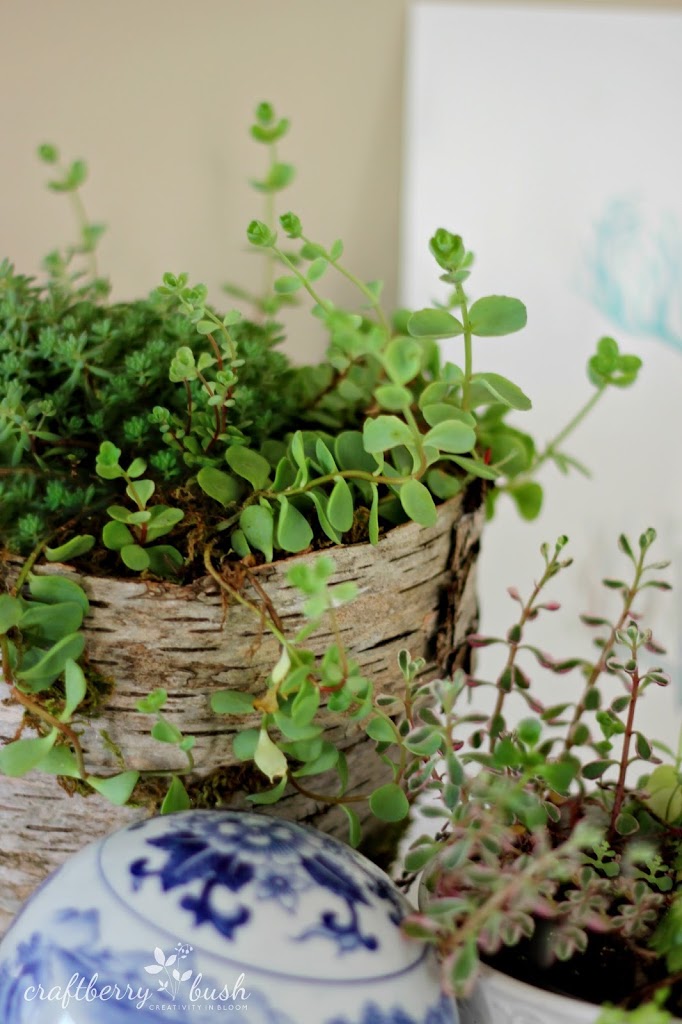 Hello friends! I hope you have had a great week! Today I wanted to share with you a sweet birch covered pot I made a couple weeks back for our new sideboard.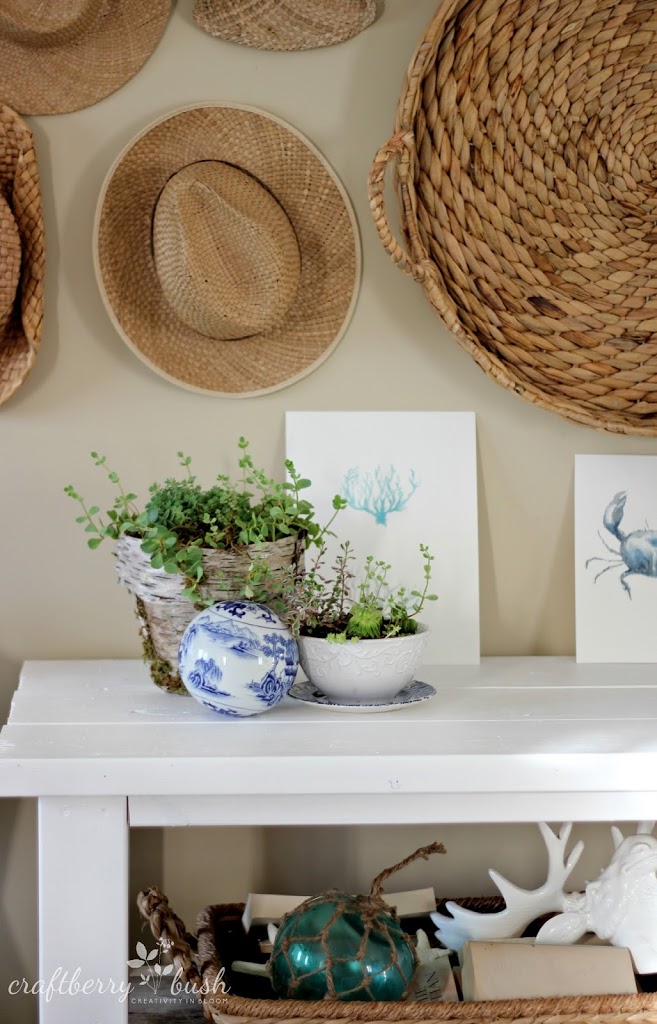 We often take our dog for walks through the forest and see beautiful birch logs and bark laying around. A little bit ago I wanted to make birch covered candle holders but I decided to cover a terracotta pot instead and I love how it turned out.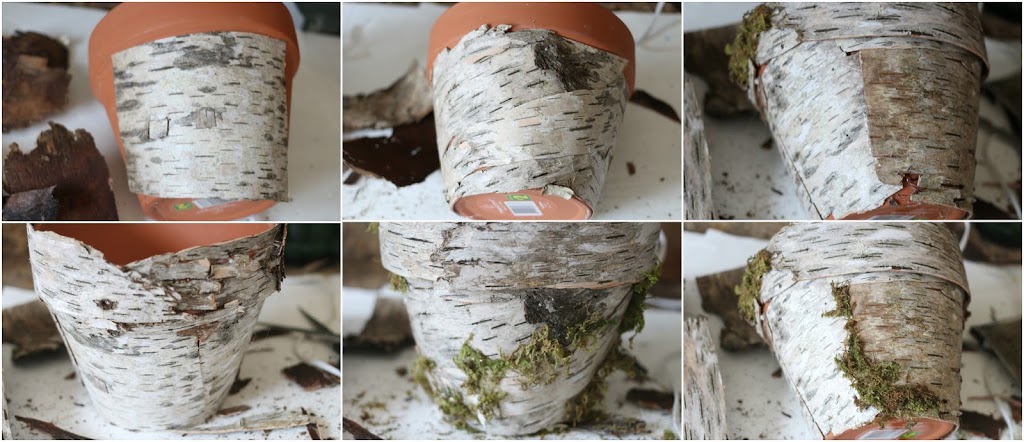 1. Cut birch bark into small workable sections.
2. Place a generous amount of hot glue onto terracotta pot and press bark firmly against it, until it adheres.
3.Continue this process until entire pot is covered.
4. (optional) To cover edges and gaps, I decided to cover it with moss.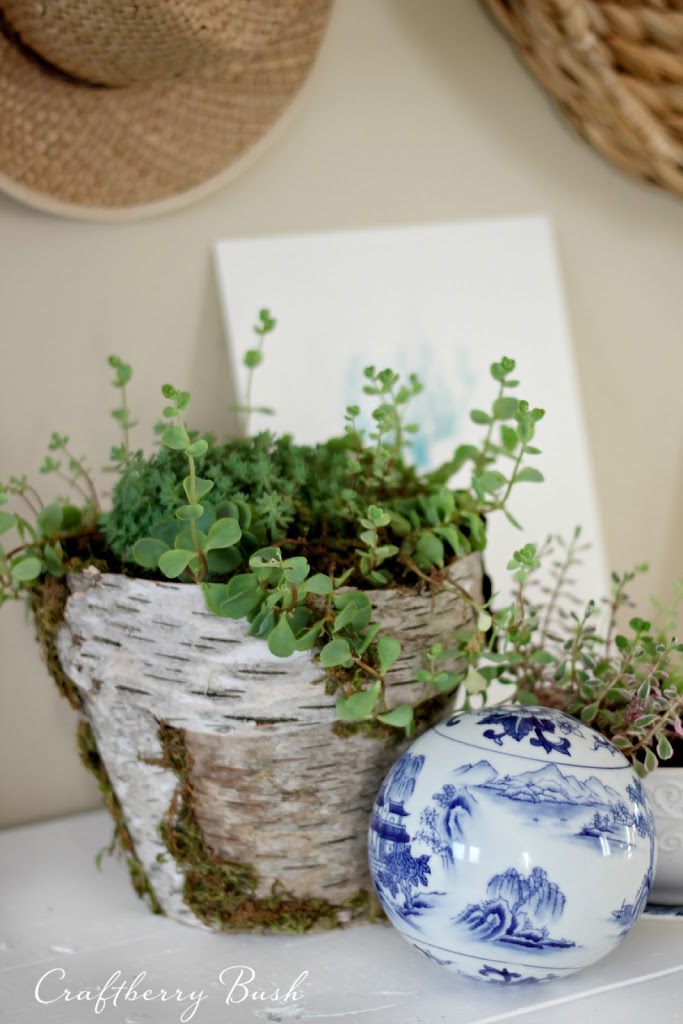 Easy right? and in my opinion, super cute !
I made this pot to be used indoors, I am not sure how it would hold outdoors, but as long as the pot is safe from the elements, I think it should hold out ok.
I hope you can join us later on today at The Inspiration Gallery.
Until then, have a great day ! xo