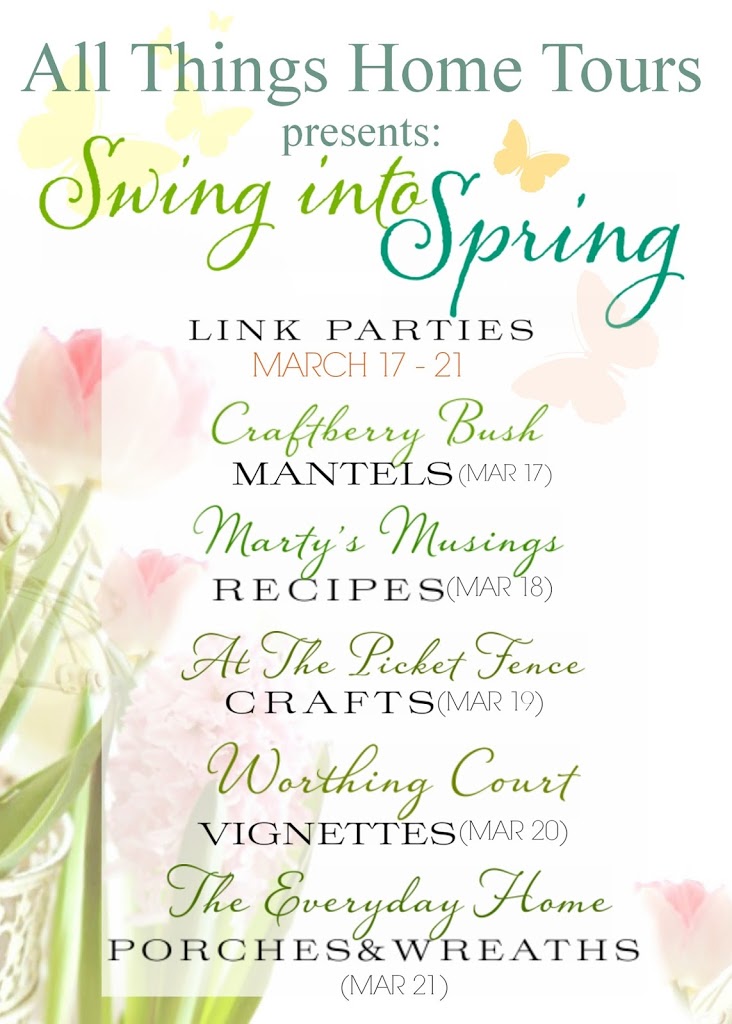 Hello friends! I am honoured to kick off the Swing into Spring
Link Parties brought to you by All Things Home Tours.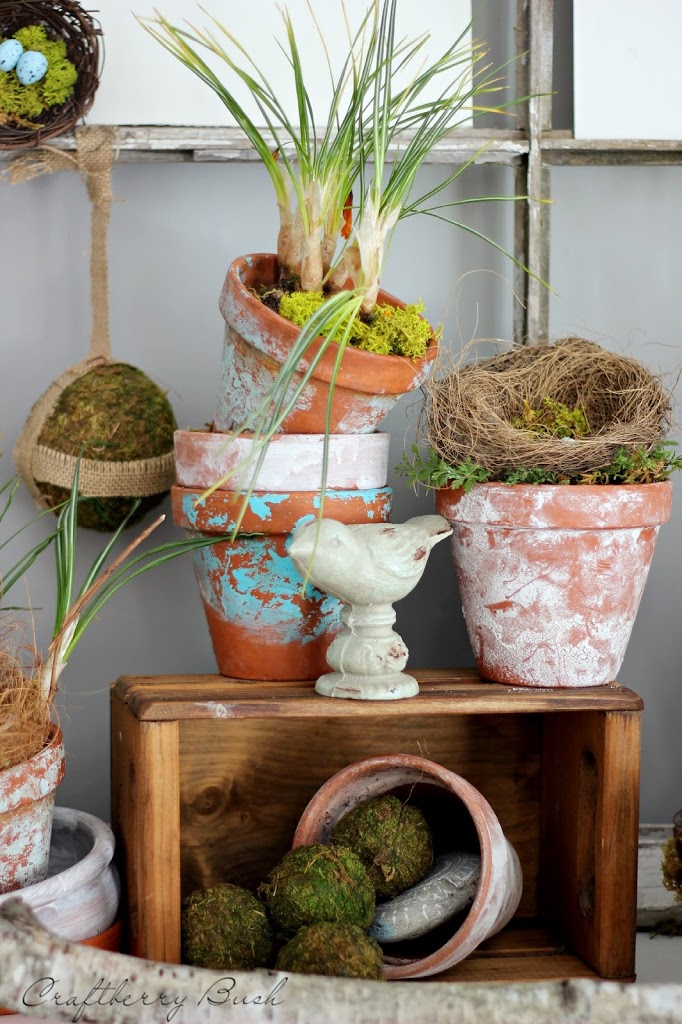 We are kicking off our parties with mantels (don't forget to check out
the rest of the schedule at the end of this post) and who better to
co-host
with
me than two of the most talented mantel stylists in blog land…
Courtney from
French Country Cottage
and Kelly from
The Lilypad Cottage
.
Pretty awesome, right?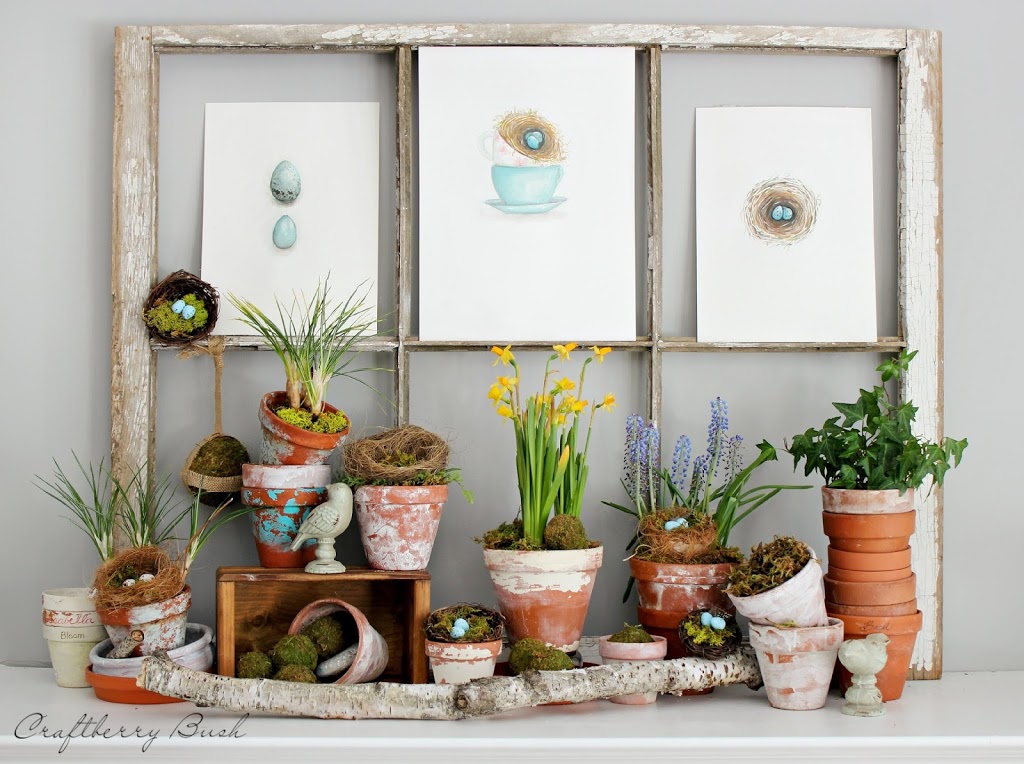 This year, my mantel was inspired
by signs
of Spring and the awakening of gardens.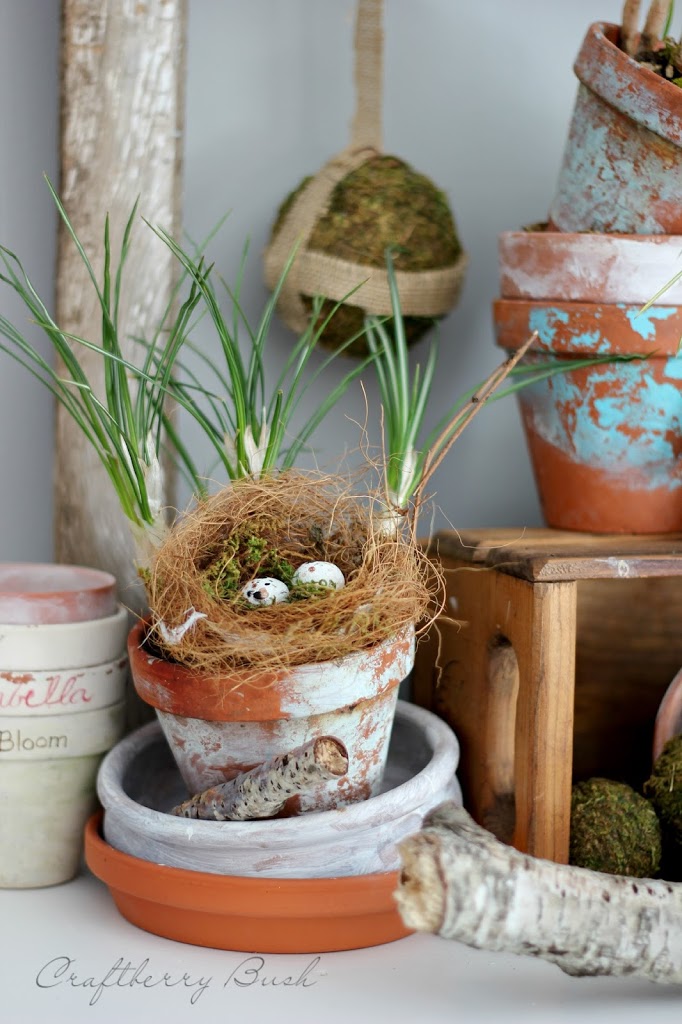 I wanted the theme
to remind me of gardens ready to bloom,
nests with
little eggs ready to hatch
and nature awakening after its long slumber.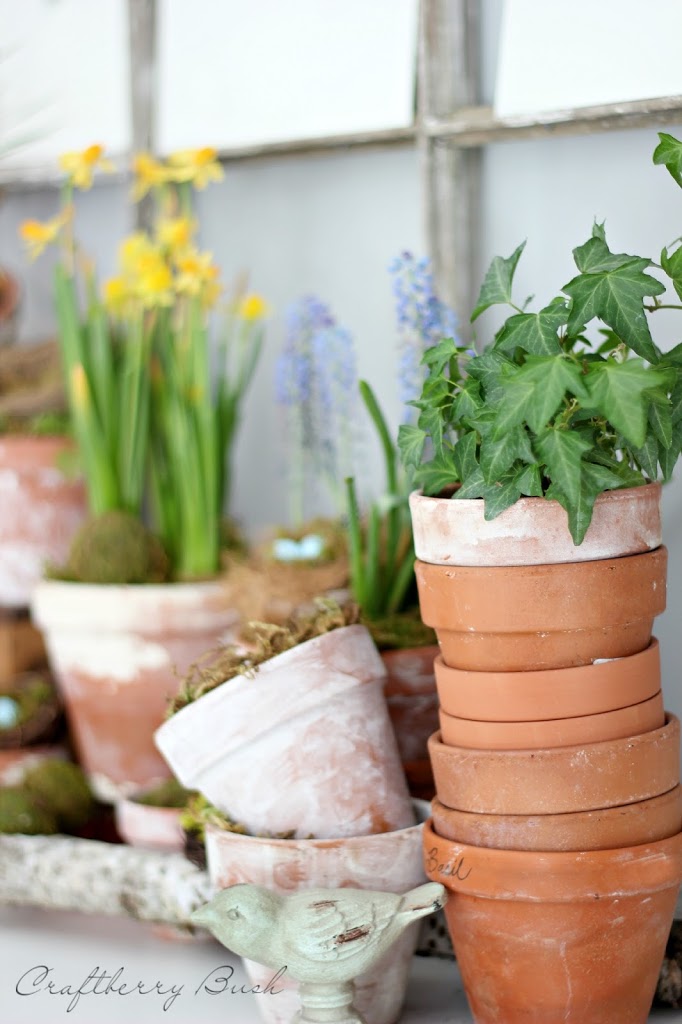 As usual, I like to use simple things I already have a
t
home
but when placed together form a cohesive and fun display.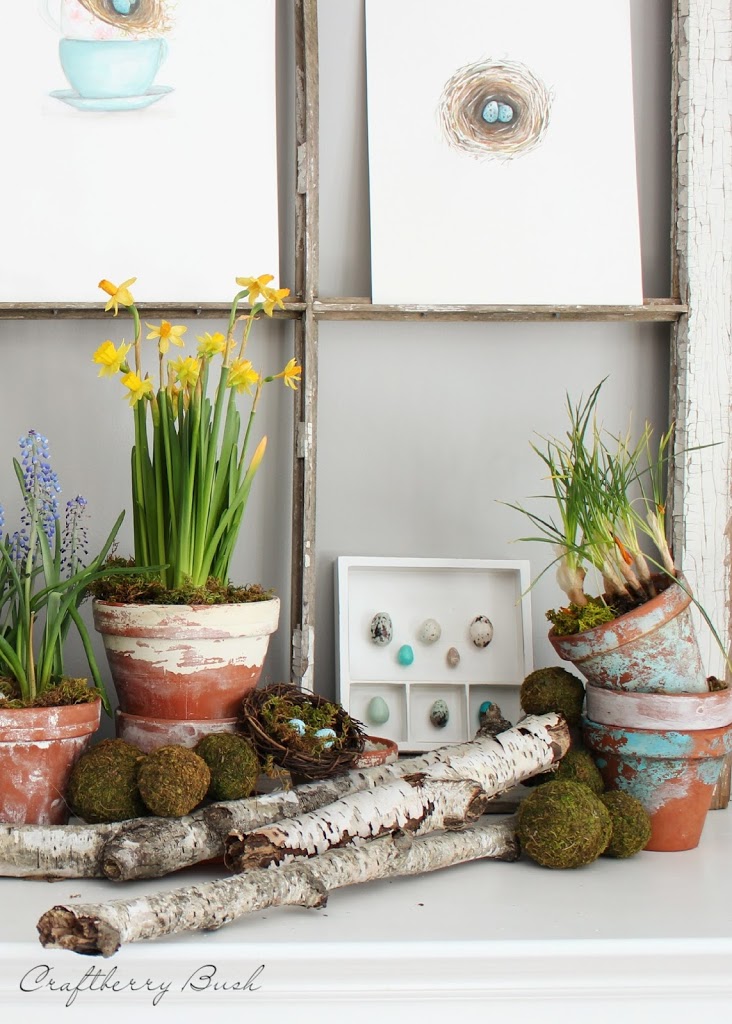 I gathered some old and new terracotta pots,
some birch logs and a
few nests.
I made bird eggs out of polymer clay
and placed them in a plain
tray to display. I
will share the tutorial with you later on this week.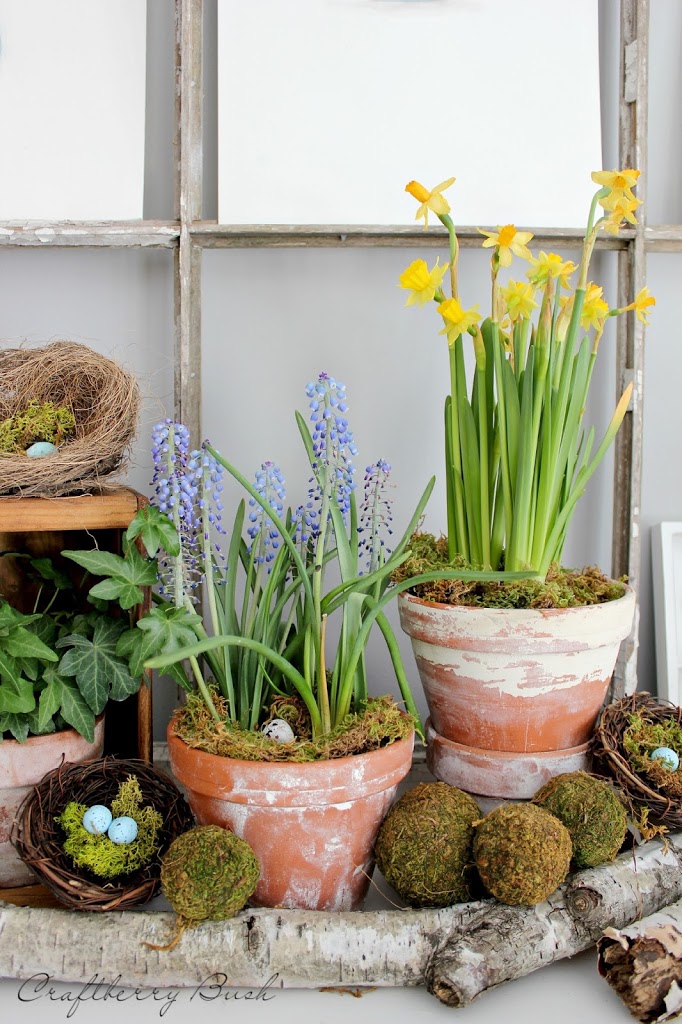 I will also share how to achieve that
imperfect
chippy look for your terracotta pots.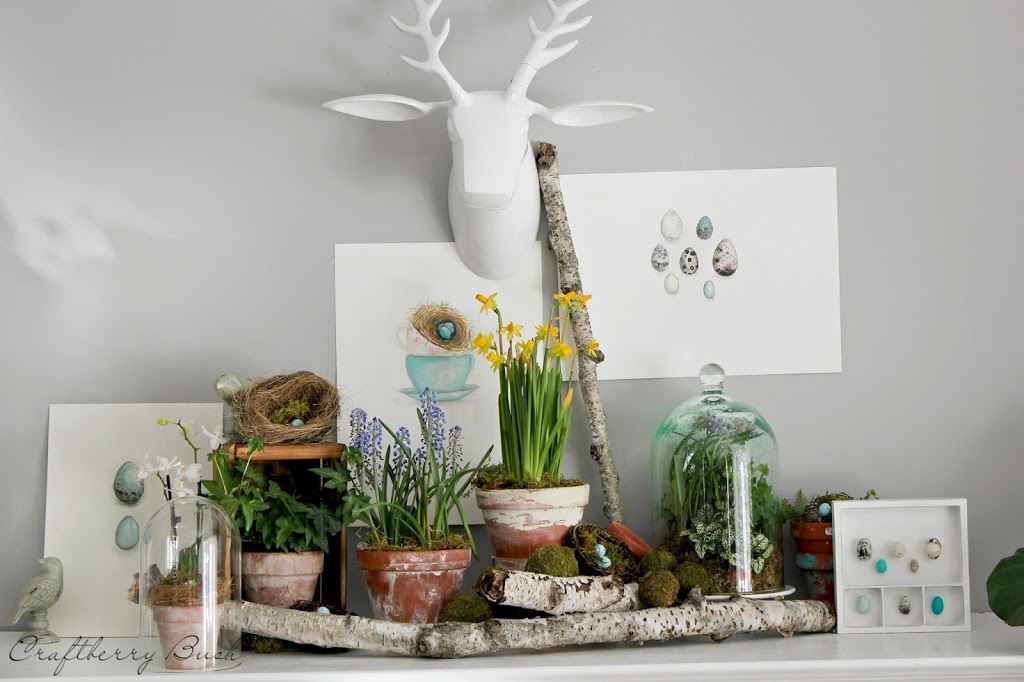 I am never fully satisfied with my mantels, so they will evolve from day to day.
Here is another version before I placed the window frame and removed my sweet deer head.
I also placed a couple of cloches to add a little bit of shimmer to the display.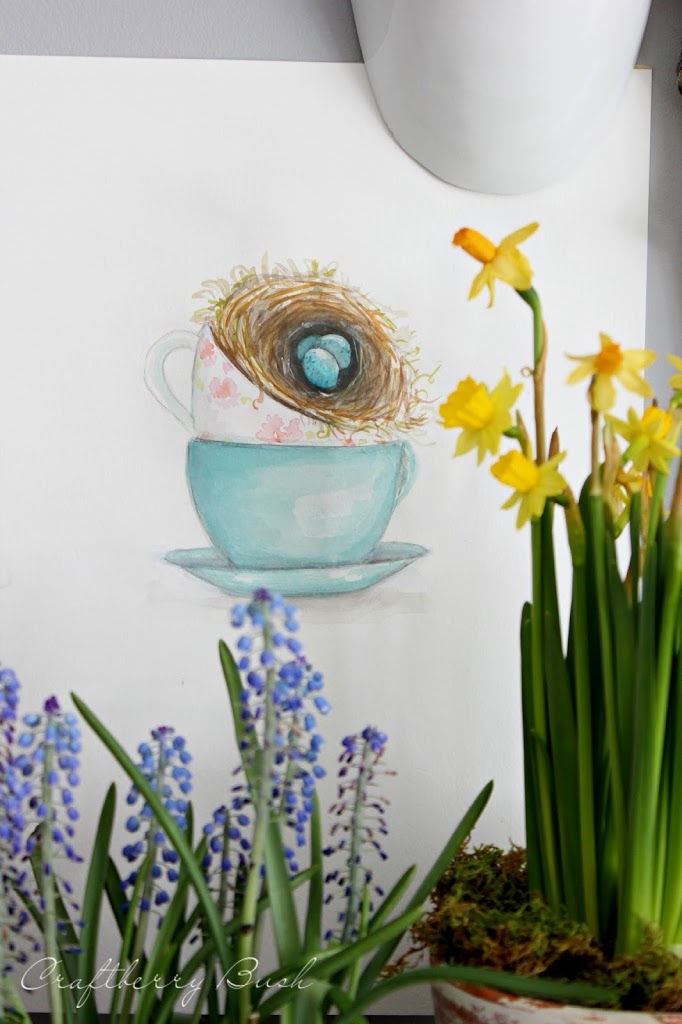 I painted these cute little teacups holding a nest,
especially
for the mantel and will be adding to my Society 6 shop soon.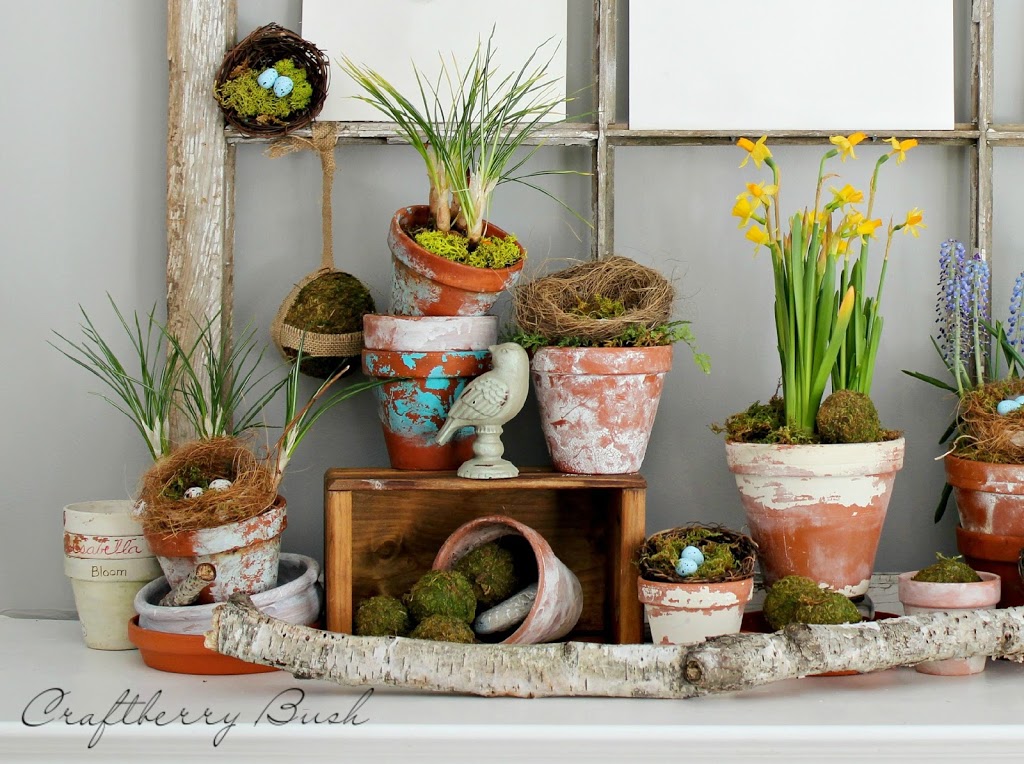 Nothing too complicated here…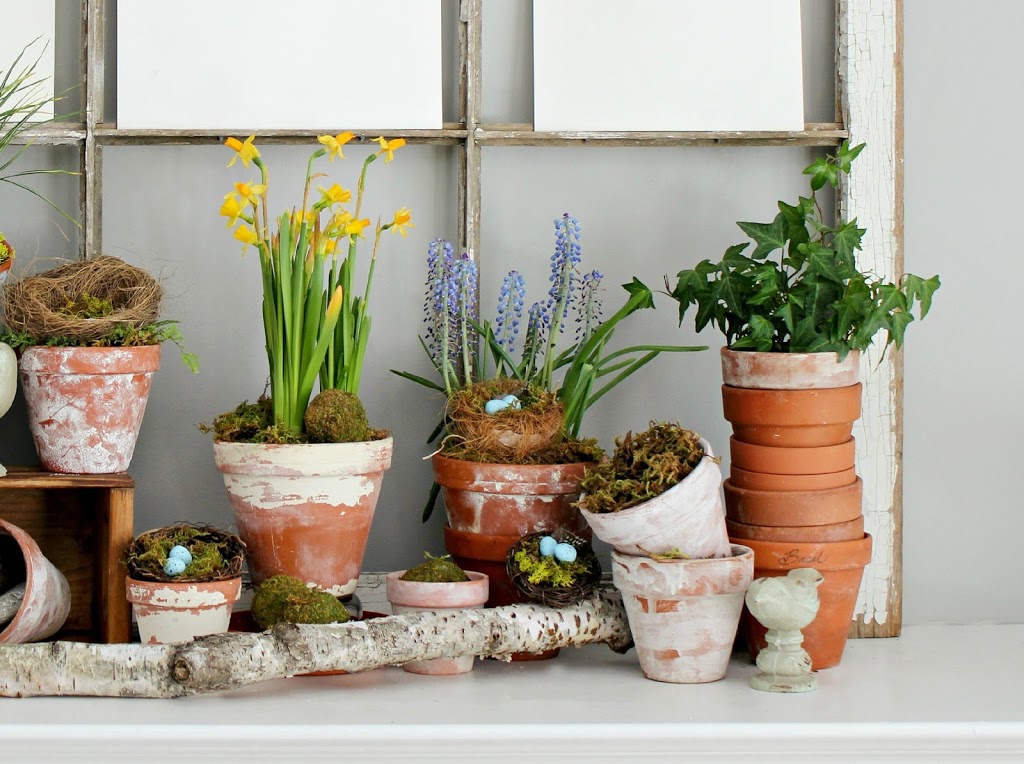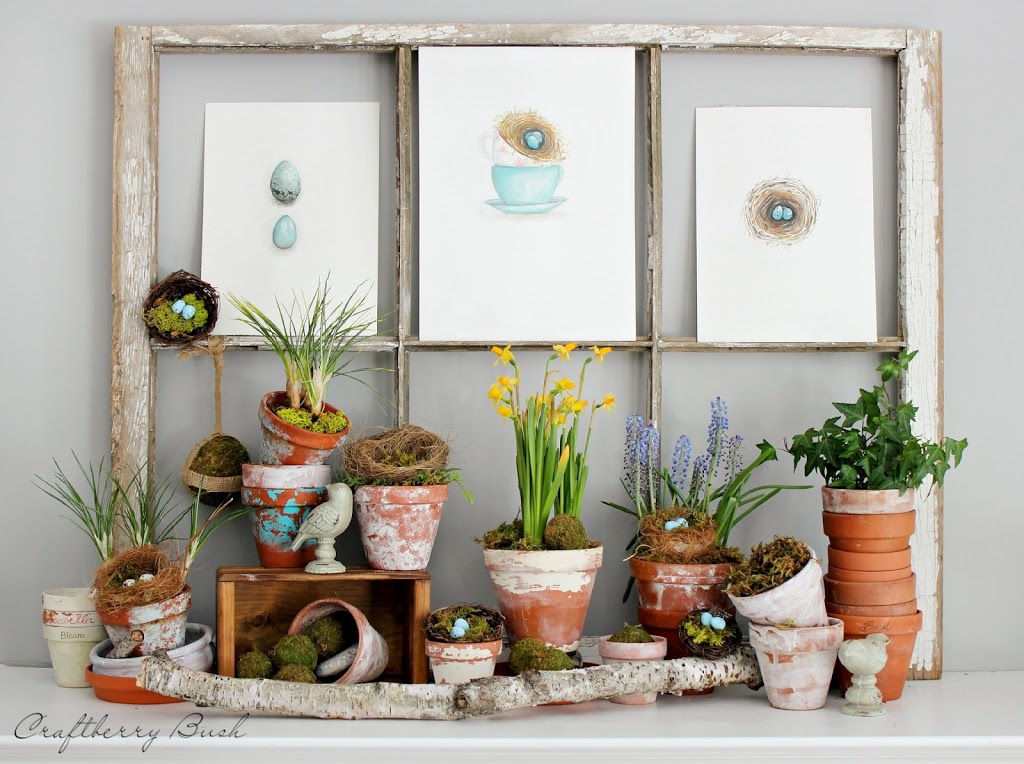 So there you have it…the Spring mantel for this year,
which will probably change again in a few days.
And now it's your turn to share your Spring mantel and link up!
I can't wait to visit your lovely homes, but if
your mantel is not ready to
be linked
up yet,
not to worry as the party will be up for a week.
I will be featuring some of my favourite
mantels on my FB page throughout the week.
Thank you so much for taking the time to visit today.

much love,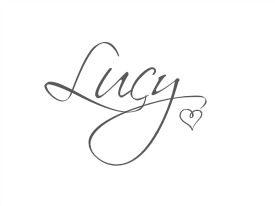 Here is the schedule for the other Swing into Spring parties.
Monday – Mantels