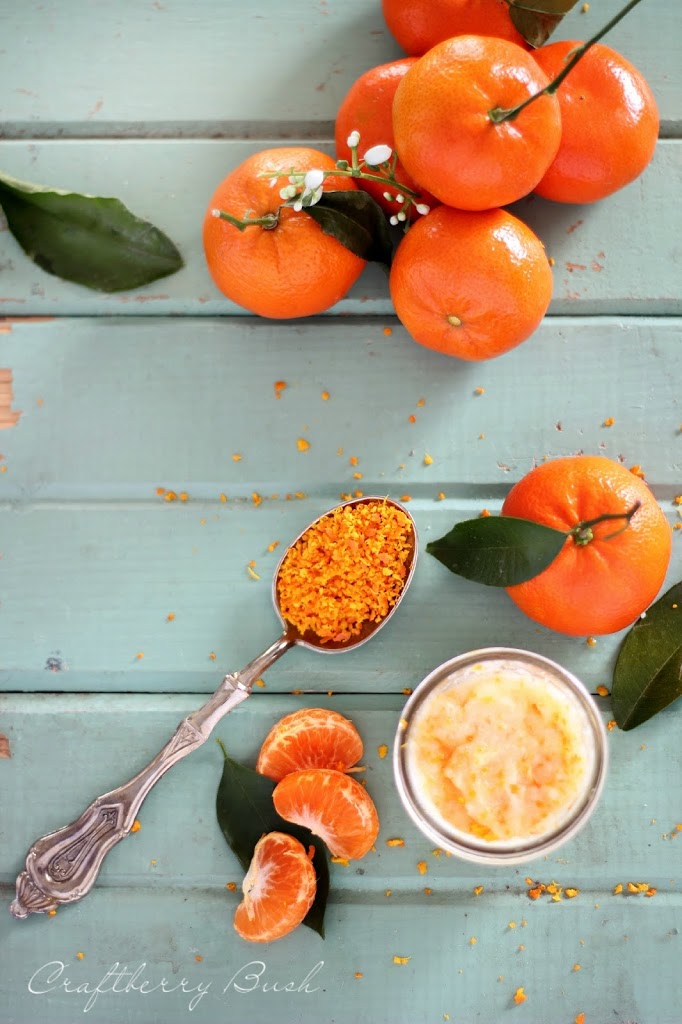 During a recent trip to the grocery store, I came across these gorgeous Spanish
mandarins being sold with their stems still intact. I couldn't resist bringing
them
home to snap some photos, only to be inspired by their beautiful fragrance.
With my hair and
skin
feeling the effects of a long winter, I decided
to
make
a little scrub
perfect
for bringing your skin back to life.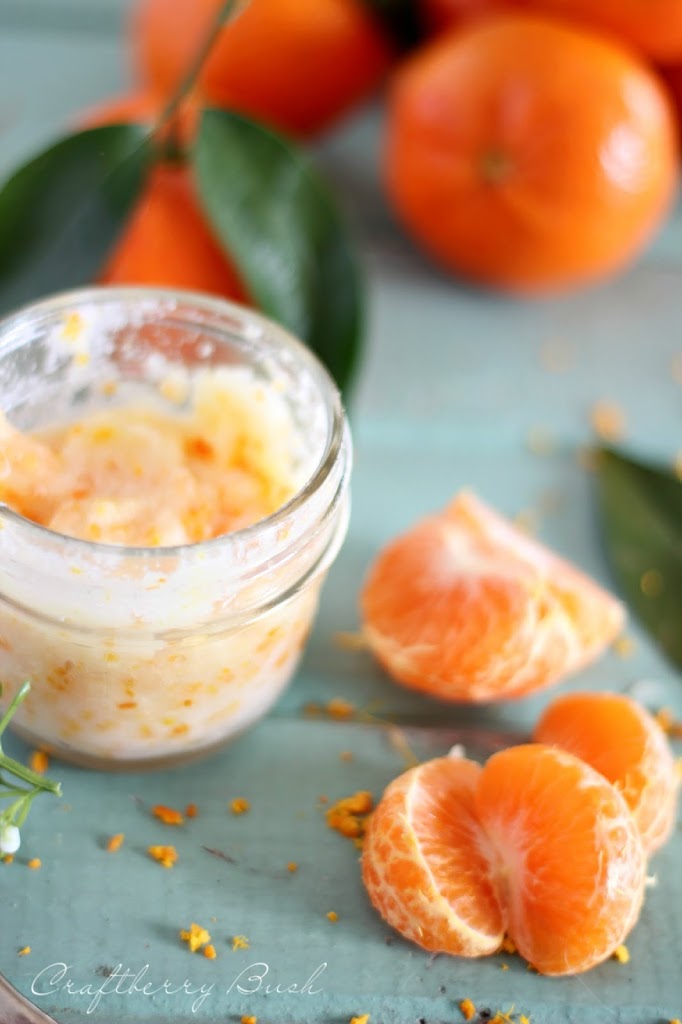 Mandarin peels contain essential oils used in the perfume industry and skin
care preparations. We all know citrus fruits are great for the skin as they are
rich in antioxidants, but m

andarin peels are also rich in vitamin C and E, which
are
essential for healthy looking skin. The oil found in mandarins have also been
found
to help aid the growth and restoration of new cells and tissue.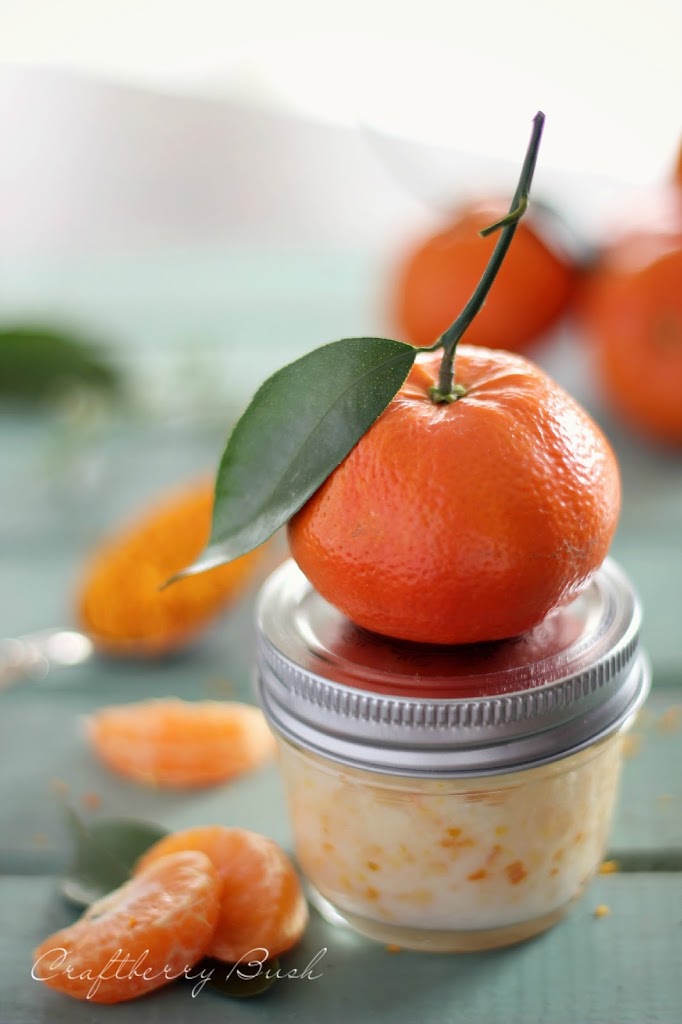 Combine all that with its gorgeous scent
and this fruit yields the perfect body scrub.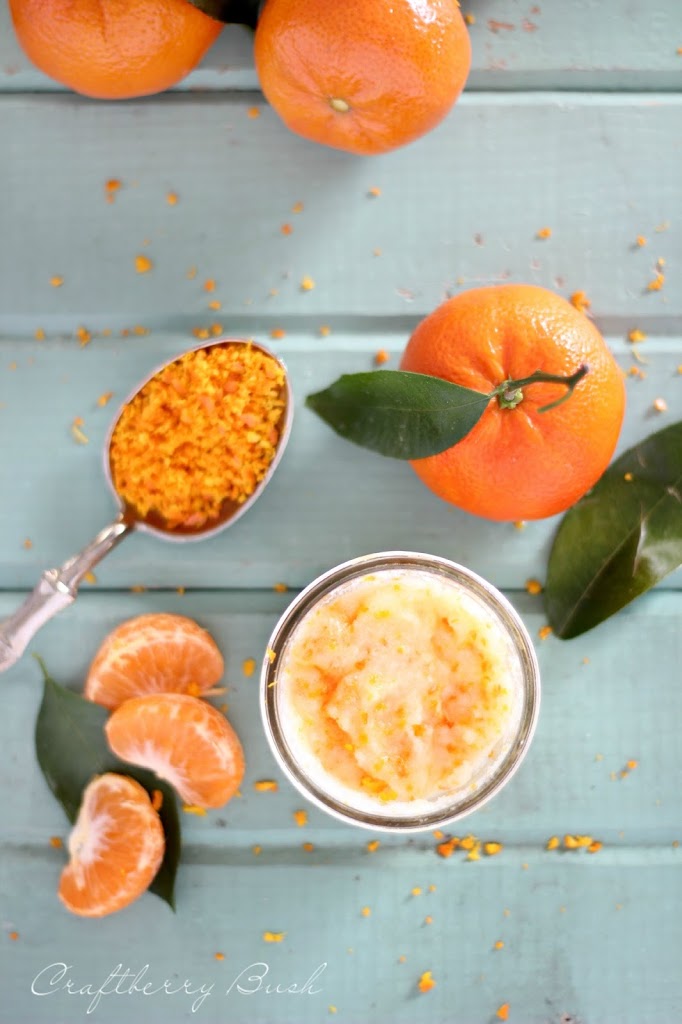 The best part is it takes no time to make and it's all natural.
Easy Mandarin Body Scrub Recipe
Ingredients
Two organic mandarin oranges
1 cup of organic coconut oil
1/2 cup of sugar or cane sugar
Directions
– Peel mandarins and finely chop the peel in a food processor or blender. Set aside
– Combine all ingredients together in bowl until thoroughly mixed
– Transfer to tightly sealed container
– Apply to body and massage into skin for a few minutes
– Rinse

Scrub will keep for up two weeks and a little longer if stored in the refrigerator.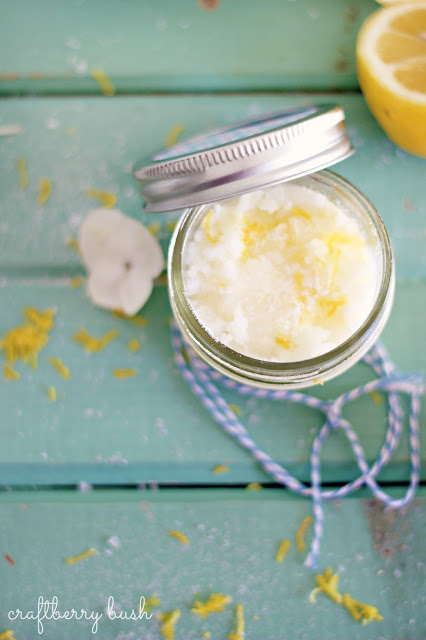 Thank you so much for stopping by and please don't
forget to
check
out other recipes over at the Swing into Spring tour: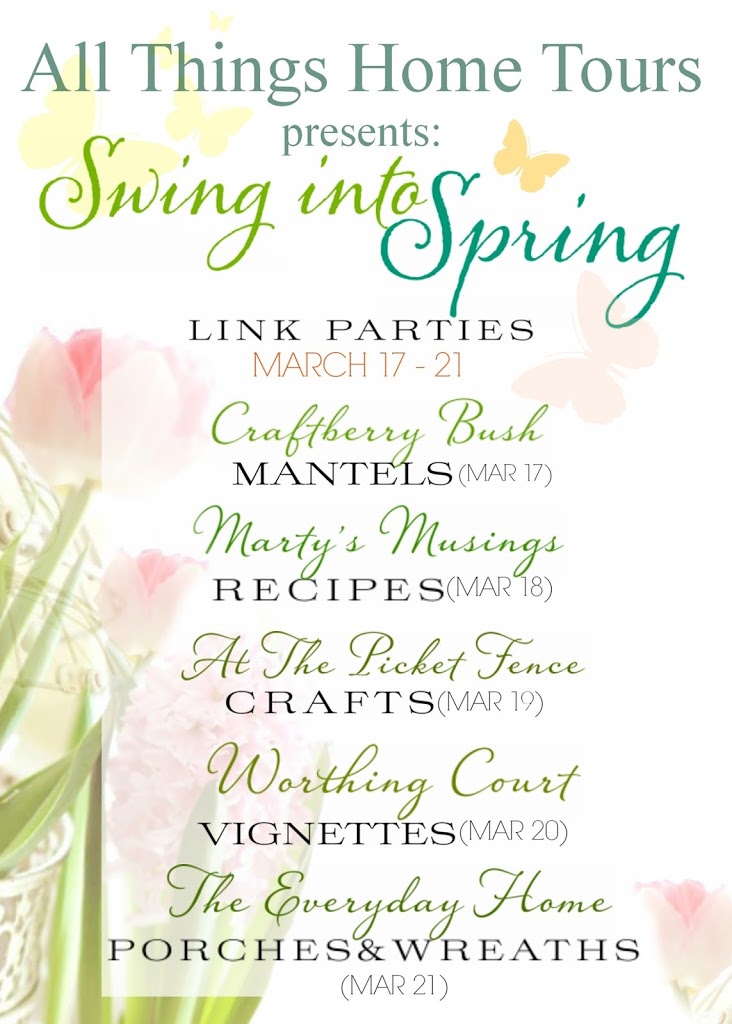 Please keep in touch with me via: