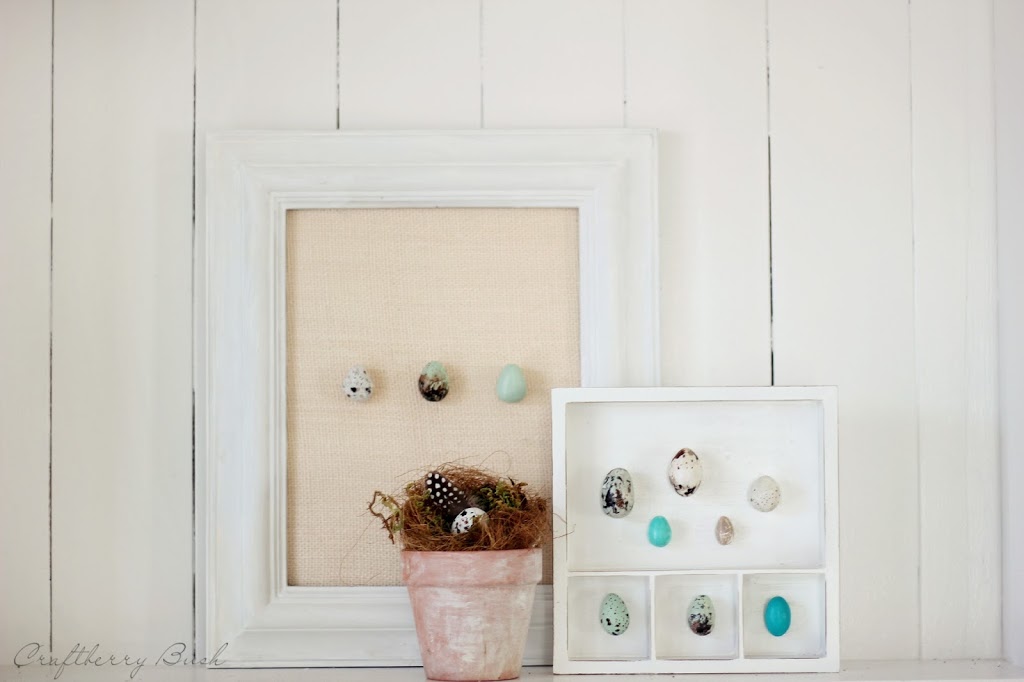 Hello friends ! I hope your week is going great so far.
It's Tuesday evening and I'm trying to type this as quick as possible because I promised myself that I would go to bed early this week. Sleep is so important for your health and yet a lot of us tend to neglect our sleep.
I've also started to work out and eat right again, this after almost an entire winter of being sedentary and eating comfort foods. Eek.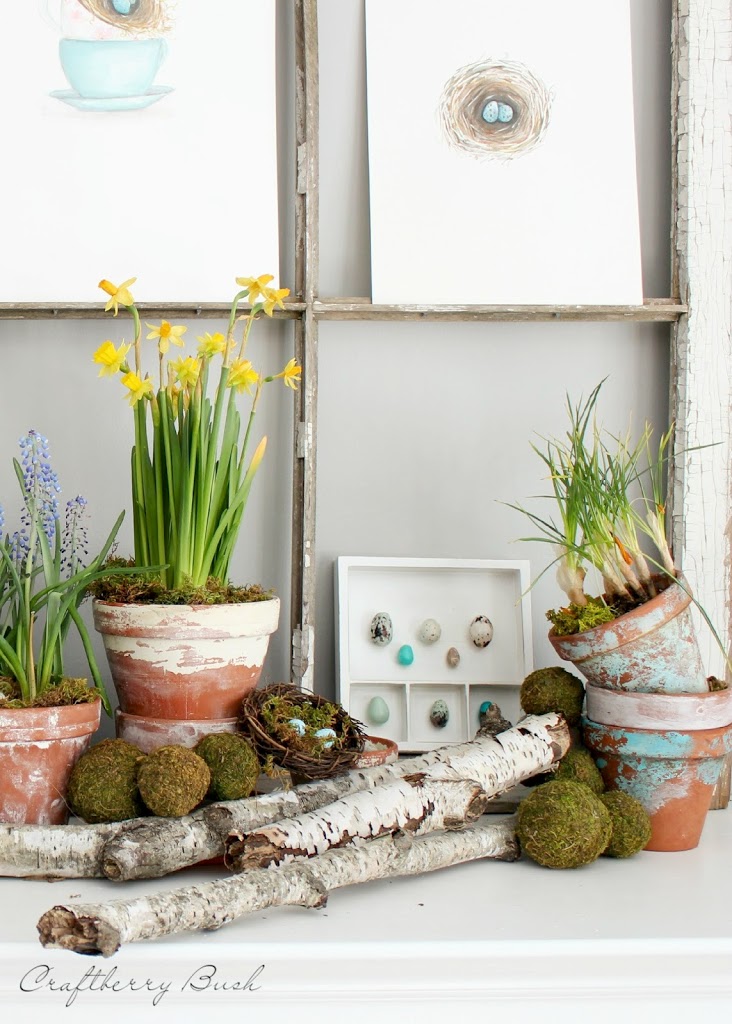 Earlier this week, I shared with you our Spring mantel and promised I would share how to make the little egg specimen display. It's super simple, here we go…

Materials
Polymer clay
Paint
Paint brush
Palette Knife
Tray, shadow box or frame to display
( I used the Solo Shadowbox Tray by 7 Gypsies found here)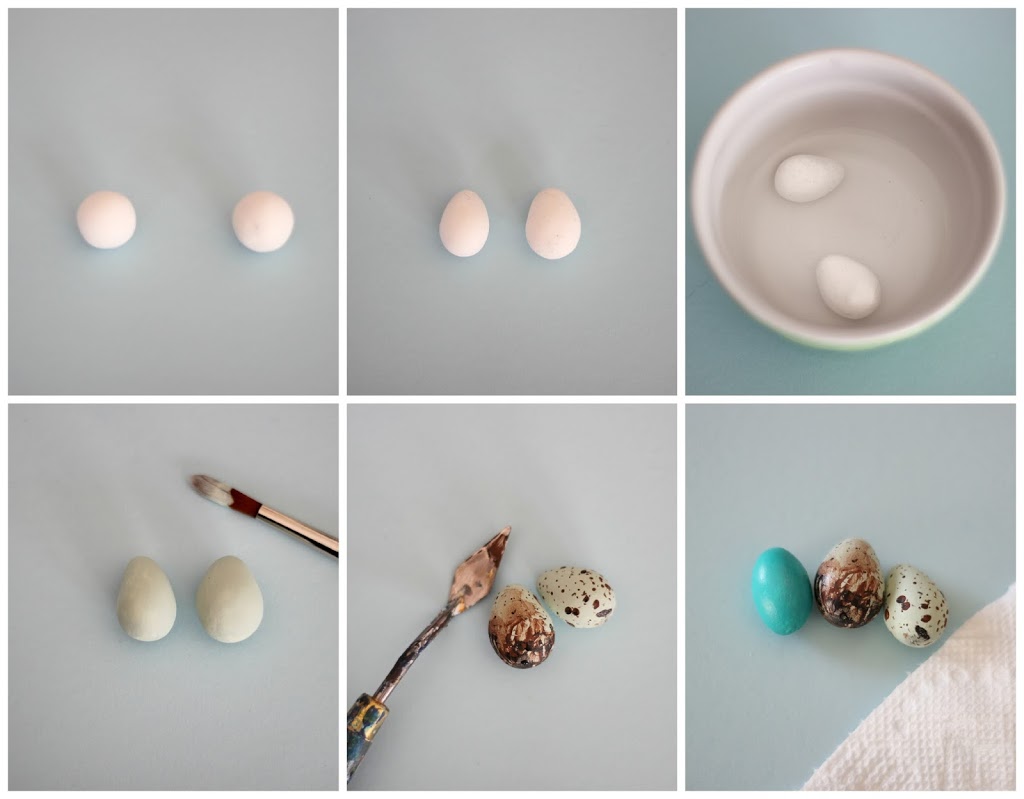 1. Roll polymer clay to form a ball
2. Form ball into tear shape
3. Place in microwave safe bowl and cover eggs with water
4. Place in the microwave for 3 minutes (curing time in microwave varies according to thickness of clay)
5. Carefully take bowl out of the microwave and allow water to cool
6. Dry eggs with paper towel
7. Paint a solid color of choice
8. Using a palette knife and brush make some markings on the egg with brown and black paint
9. Allow paint to dry thoroughly and using paper towel or cloth buff eggs until shiny .
– I found that using a palette knife gave me more realistic markings on the eggs
– I have been working with polymer clay for many years and have found that curing it in the microwave yields great results when curing items which are thicker and don't have many attachments.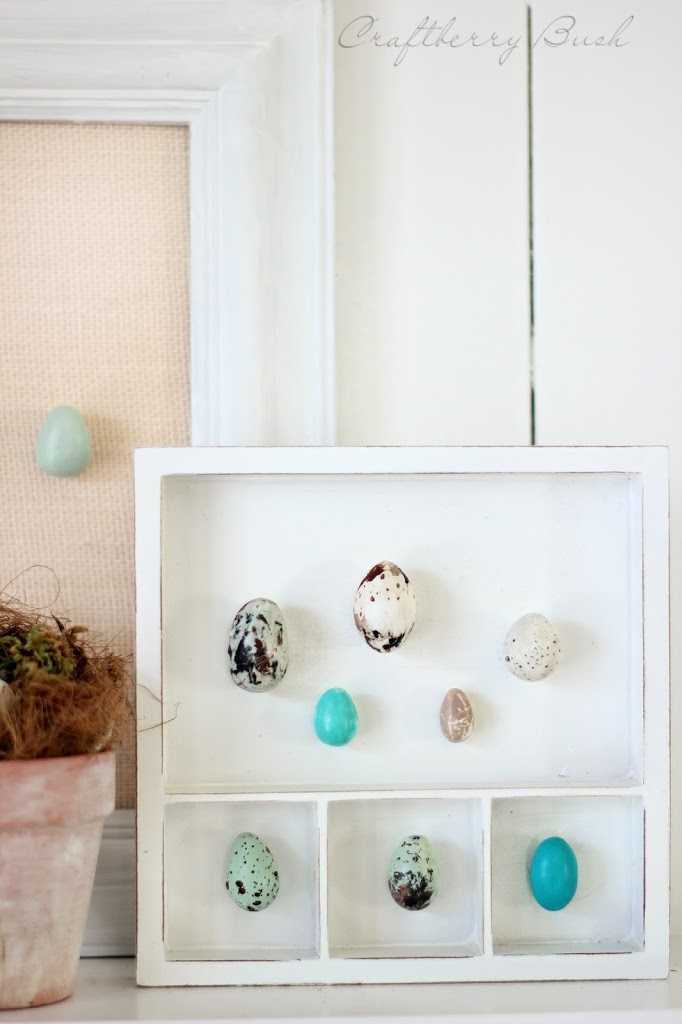 I'm pretty in love with the way they look in this display tray .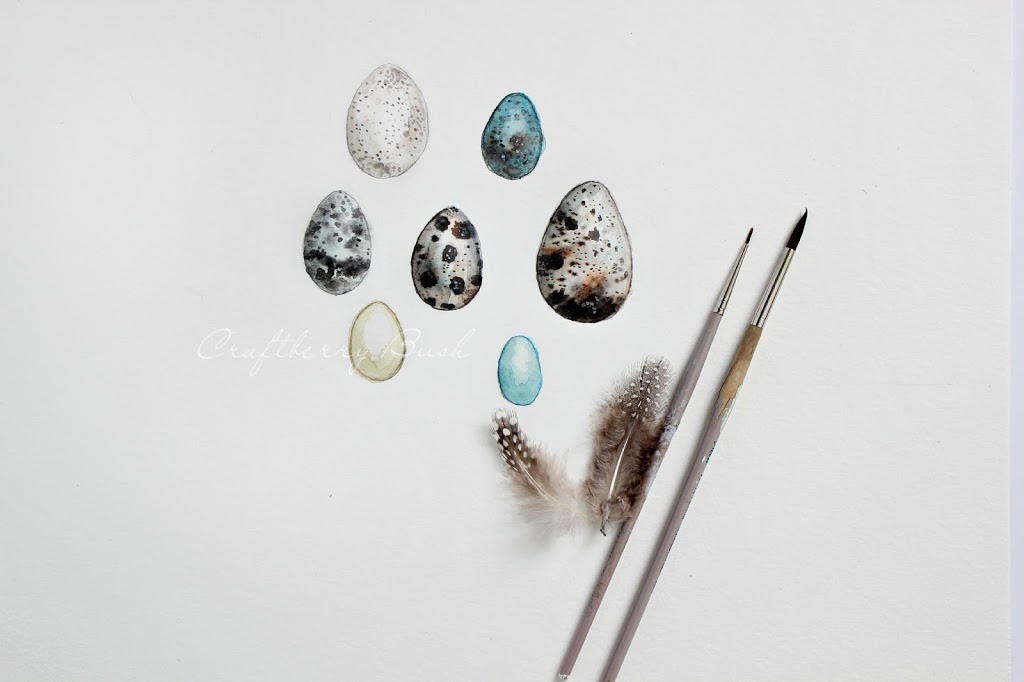 Of course every idea has a beginning and here is mine.
Thank you so much for visiting me today.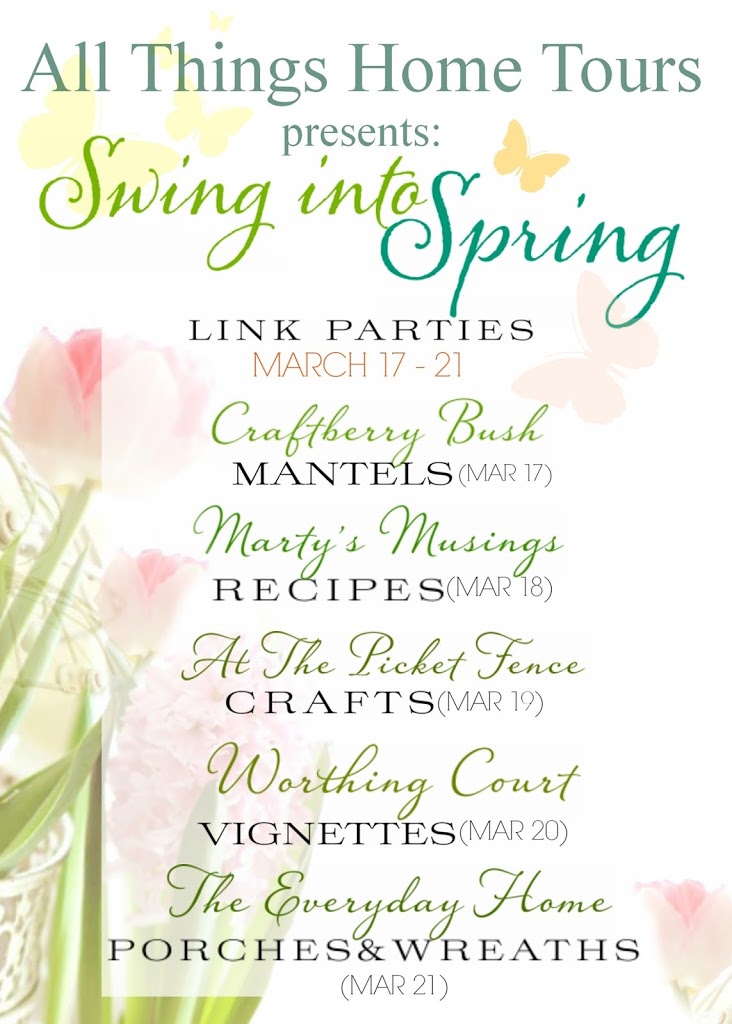 I will be sharing this craft over at my sweet friends :
where you can also link your own Spring craft as part of Swing into Spring tour.