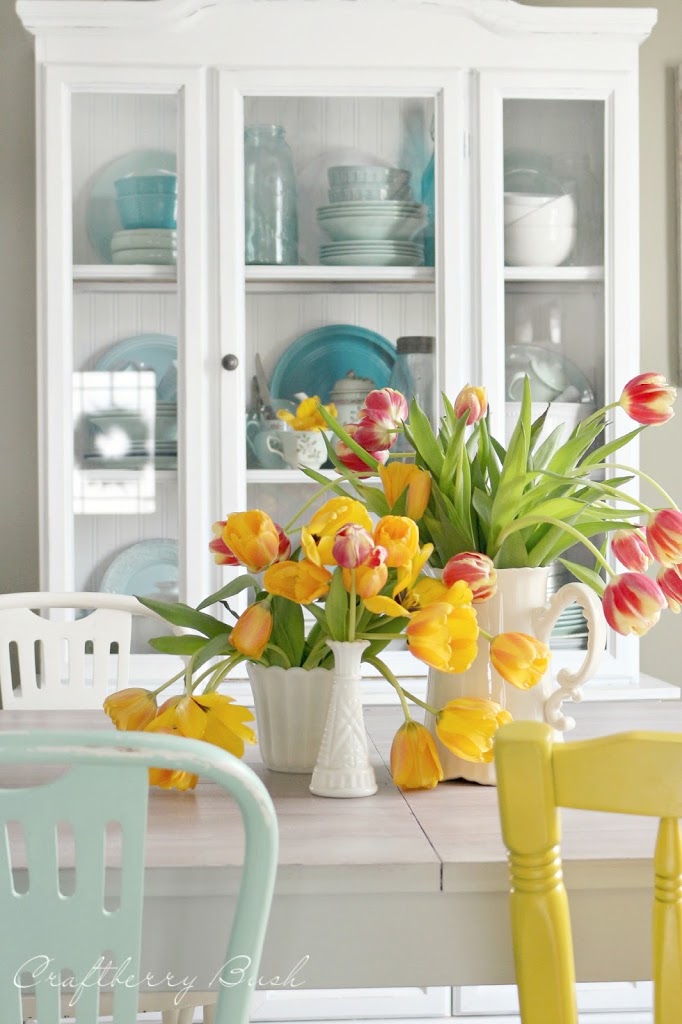 Last week, hubby surprised me with three beautiful
bouquets of tulips.
Aren't they so pretty?
Tulips are pretty much synonymous with Spring
but as I type this, the snow outside keeps falling.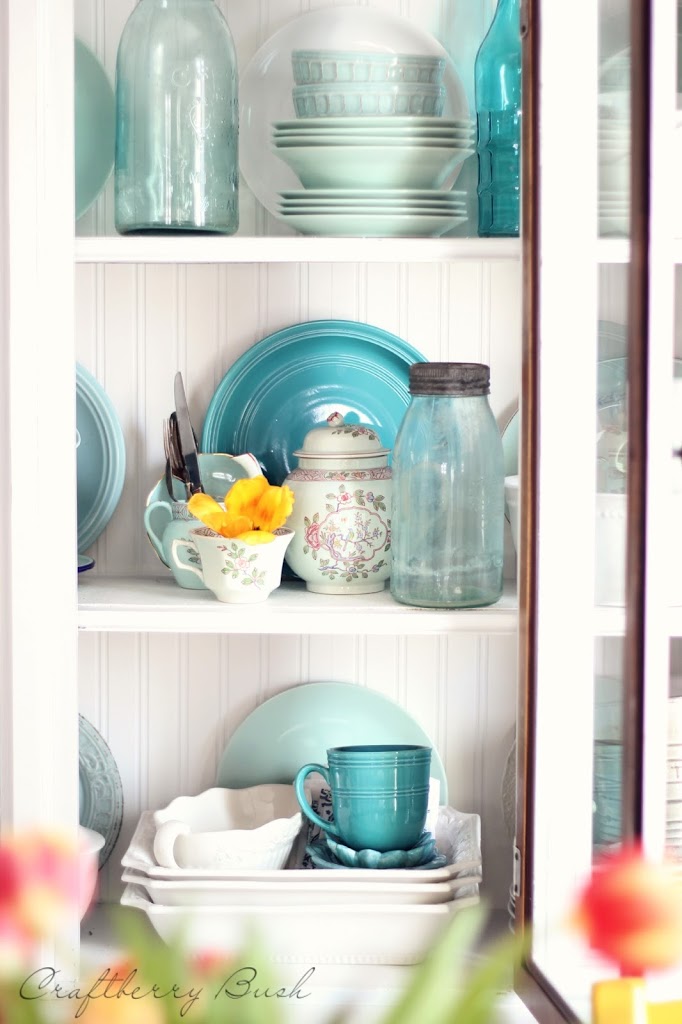 To be fair, Spring doesn't officially arrive until
March 20th,
but refreshing the hutch for Spring was exactly
what
I needed to cheer me up from the winter blues.
Funny that I say 'I wanted to scare away the winter blues',
yet
ended up using blue hues.
But I truly love the contrast between the teal,
mint and turquoise dinnerware and the orange and yellow tulips.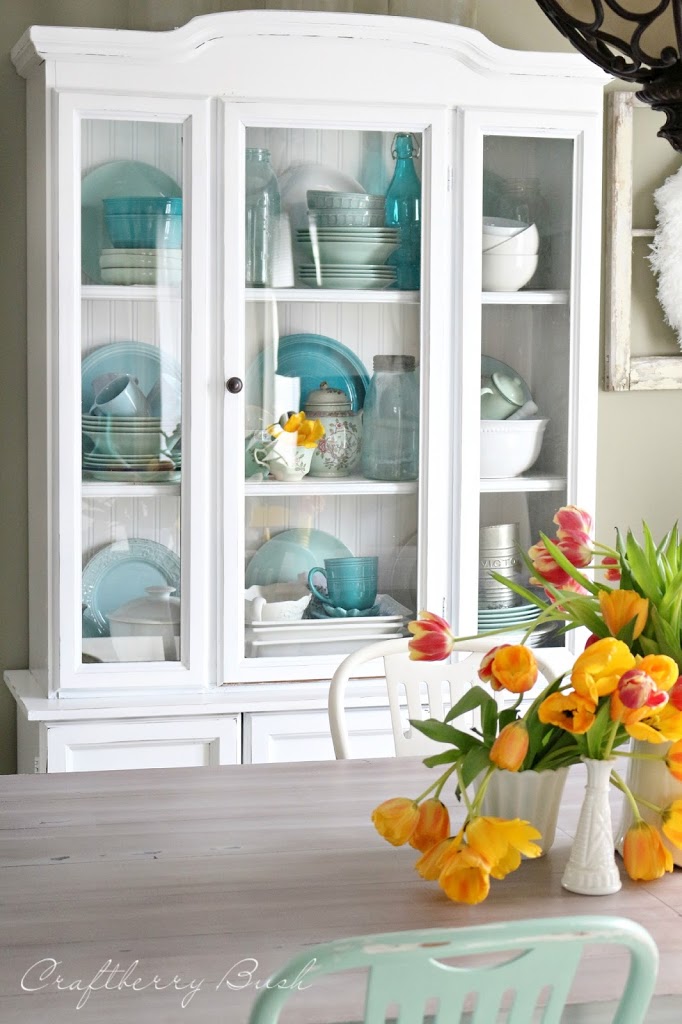 Monochromatic, yet full of colour at the same time.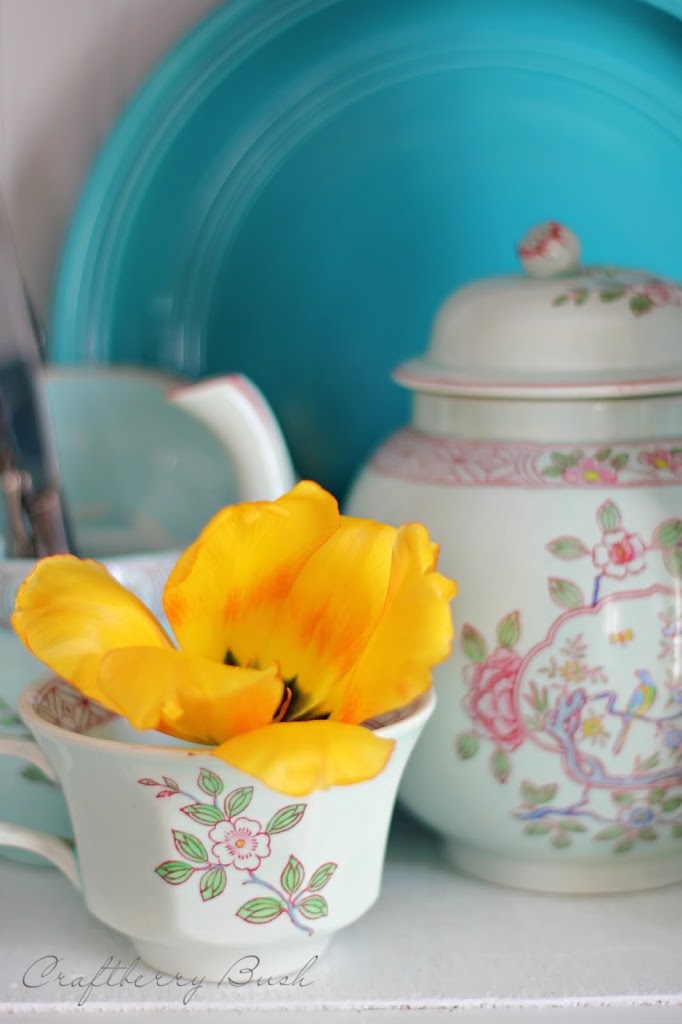 I purchased this little tea cup set at our local thrift store a couple of
years ago.
Unfortunately, the teacup didn't come with its little plate.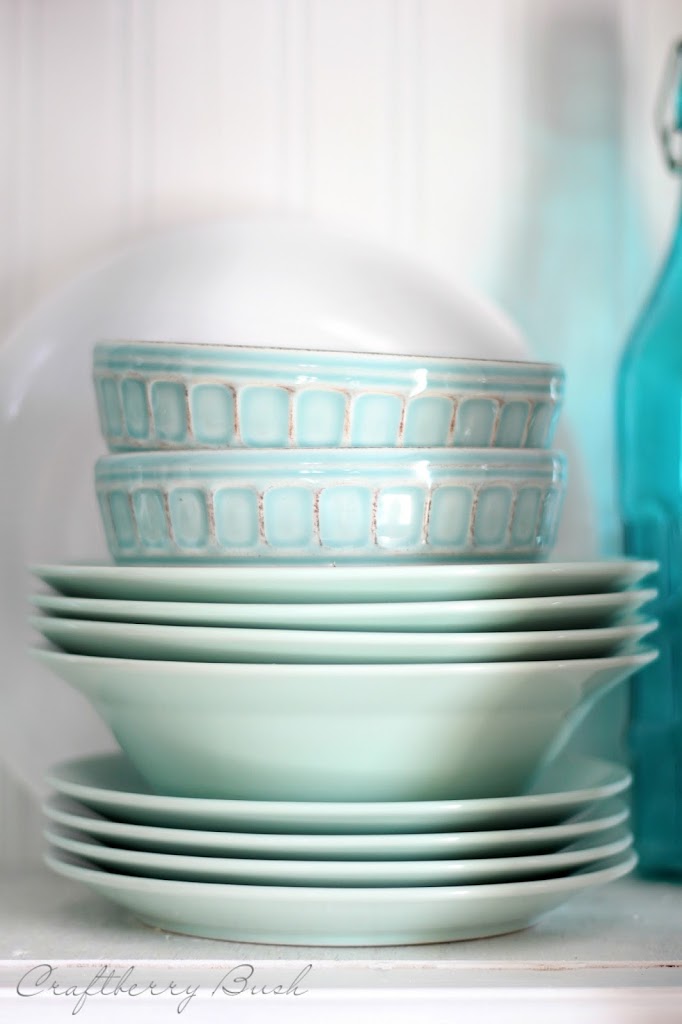 These are inexpensive mint colored dinner plates from IKEA.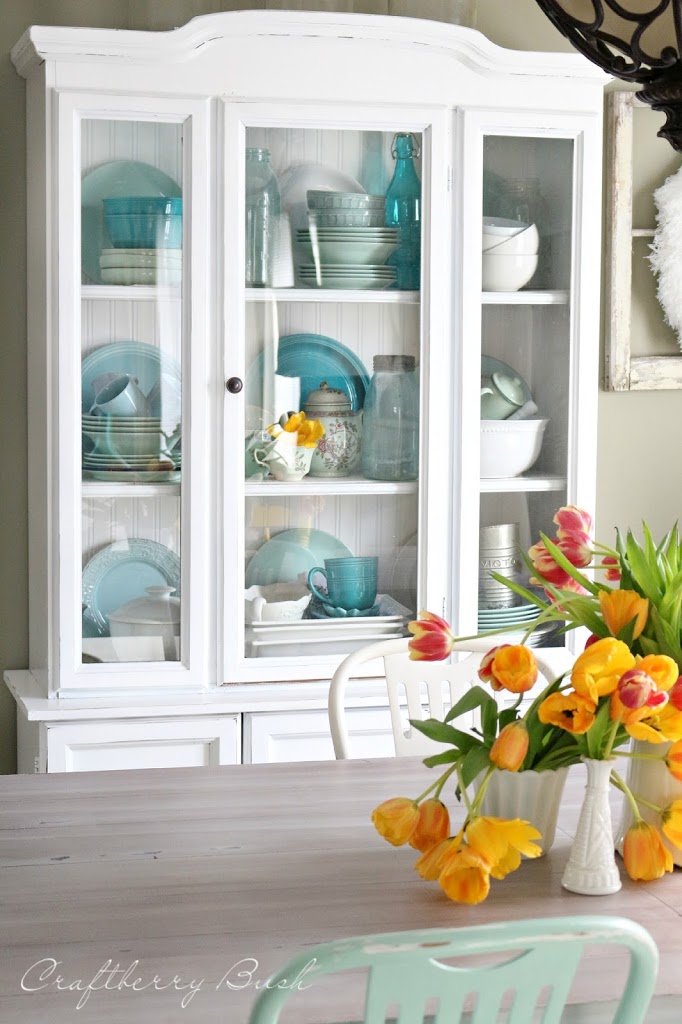 Too bad tulips don't last longer.
Thank you for your company today…talk to you very soon.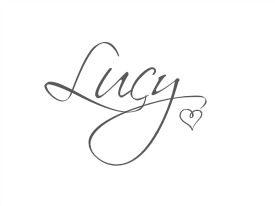 Keep in touch with me via: