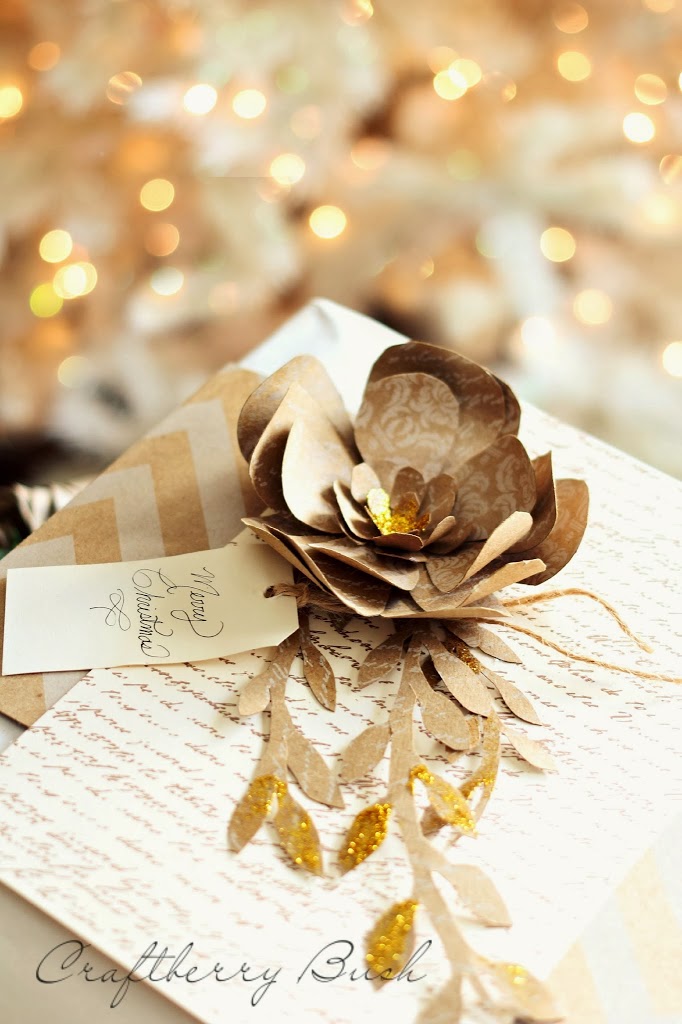 Hello friends! I hope you're enjoying your week so far.
I think it's fair to say the blog world has moved into
Christmas
mode, and it's no different at our house.
As I prepare our home to welcome the holidays,
there is no doubt
I will be resorting to
handmade as having to purchase
new items every year to change your decor can be very pricey.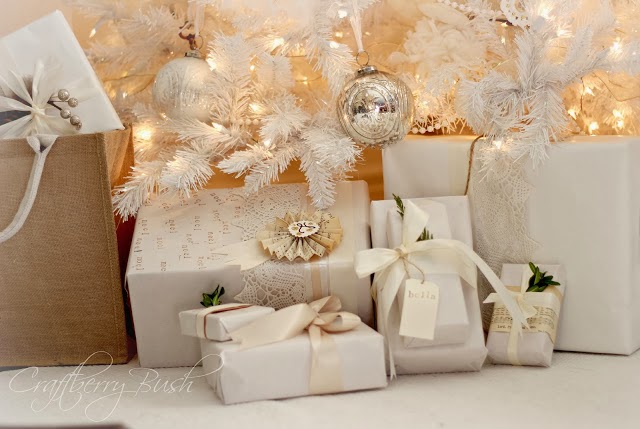 One of the easiest ways to change your decor
without having
to spend too much is
displaying beautifully wrapped presents under
your tree, or setting them in various places as
part of vignettes.
This is a photo of our white
Christmas tree from last year.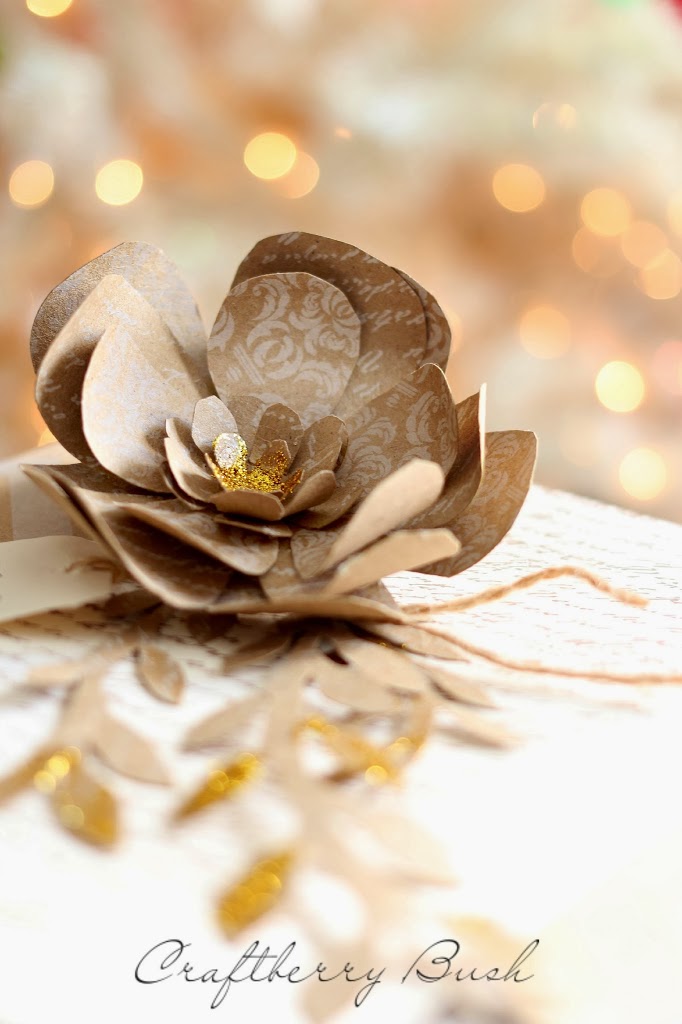 There are no real limitations to what you can
do in terms of colours
or
theme
with gift wrap.
If you have been following my blog,
you
likely know
that I love working with paper and making paper flowers
is a favourite of mine.
As I prepare for Christmas, I made this pretty
and easy paper flower
and
put together a little
tutorial in case you wanted to make one of your own.
Here is what you will need: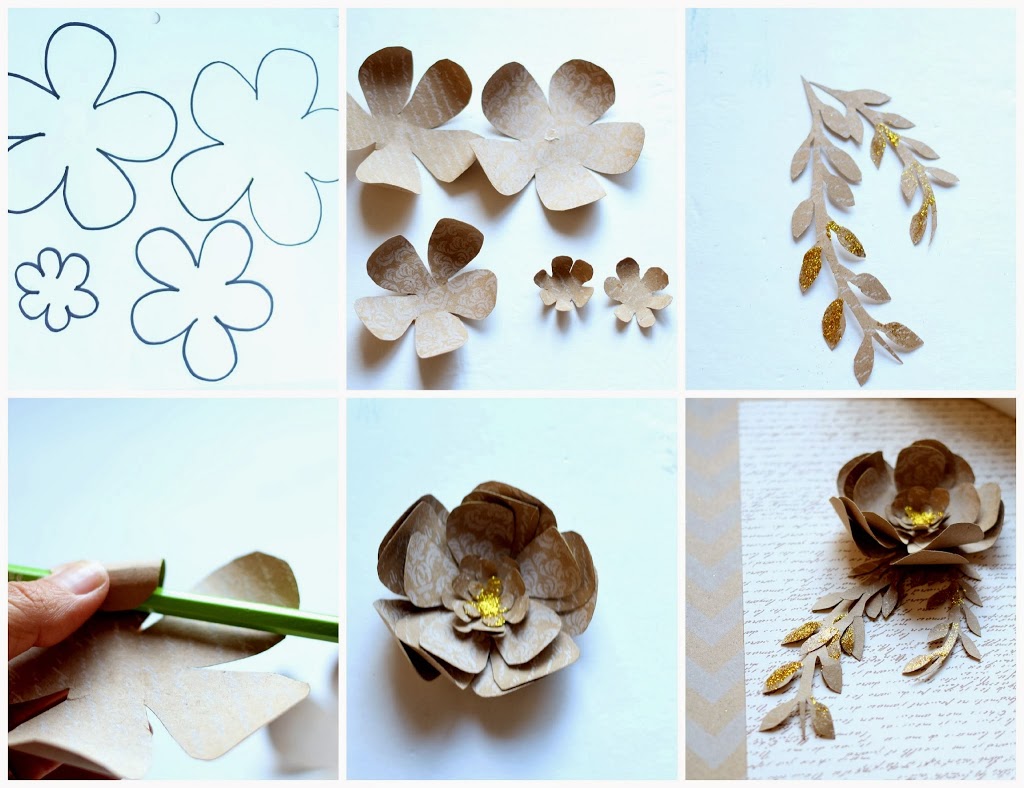 1. Click on template below (right click, save to computer and print)
2. Cut out flowers and boxwood out of thick cardstock paper
3. Add glitter to boxwood
4. Wrap petals around pencil to curl in
5. Hot glue the centre of the flowers from largest to smallest
6. Add glitter to centre of flower if desired
7. Hot glue flower and boxwood onto gift
Click on image to enlarge; right click and save to your computer.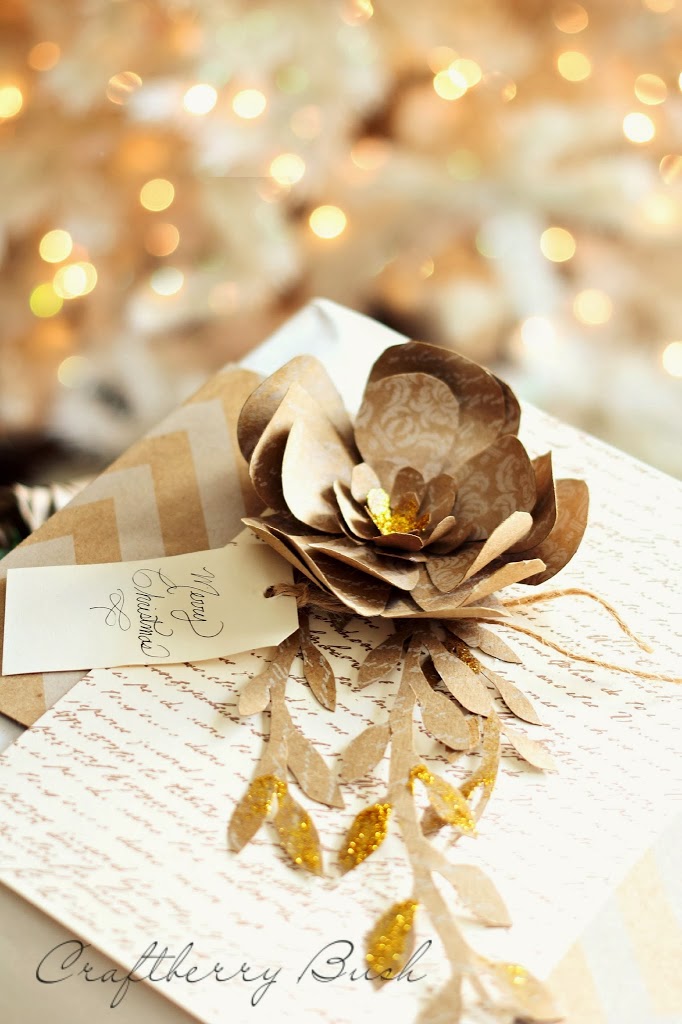 Such a pretty and easy way to dress
up a simple present, don't you think?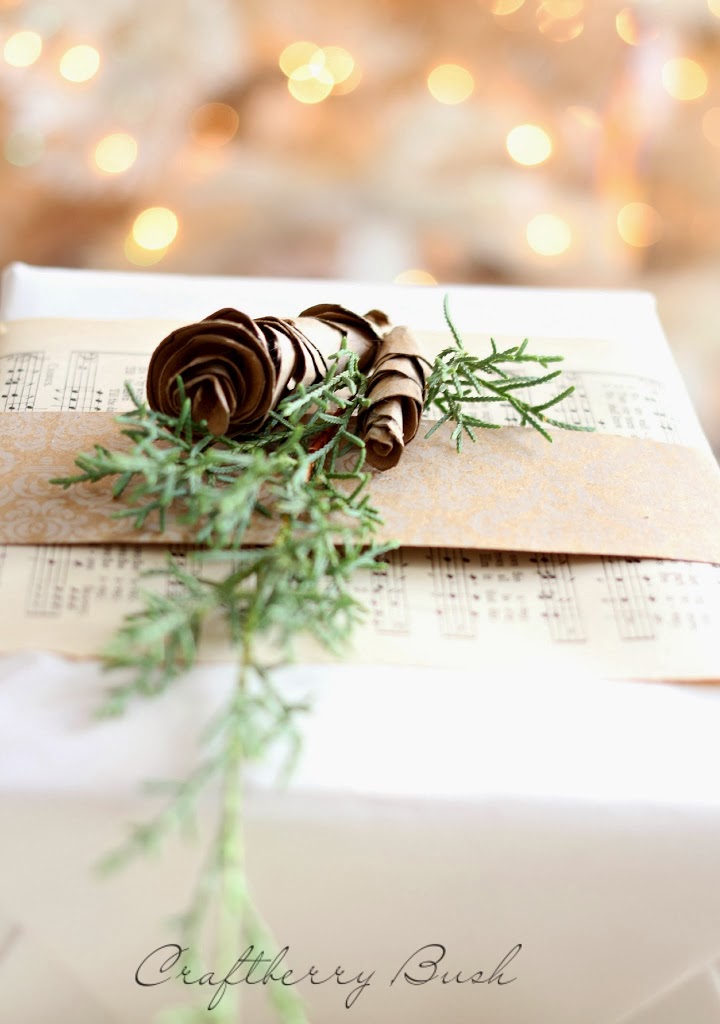 I also made some cute paper pine cones…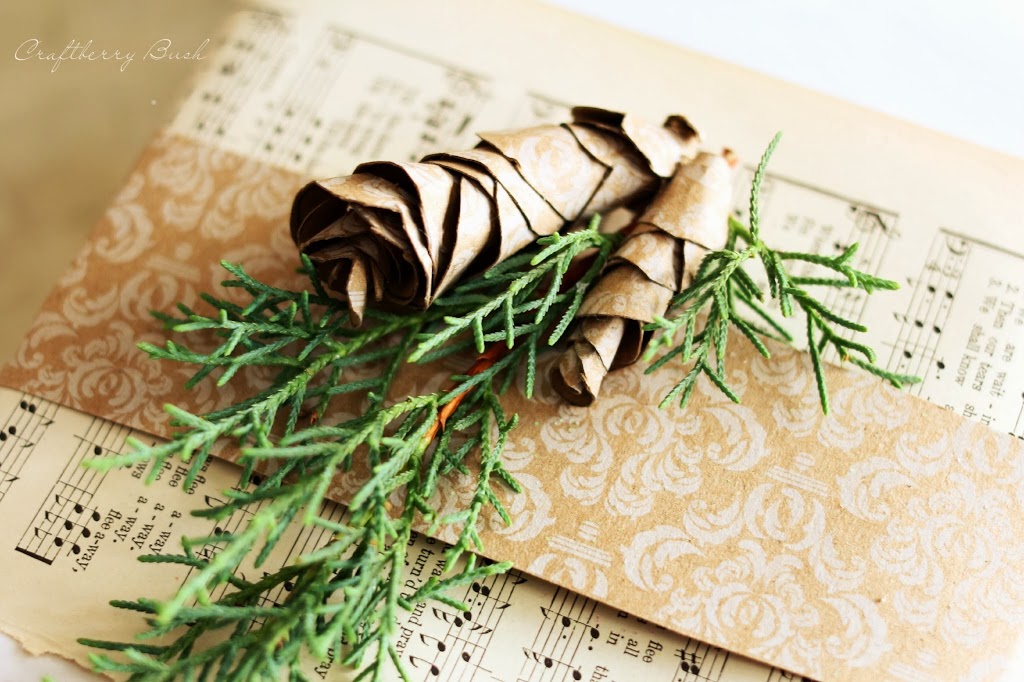 I'm working on a template for you and hope to
have it ready for you tomorrow.
Until then, you can check out other gift wrap ideas by visiting the
Canvas Corp blog
Happy crafting.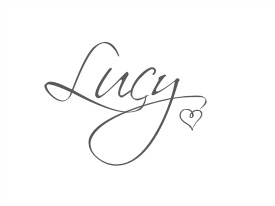 Don't miss a thing ! Keep in touch with me via: