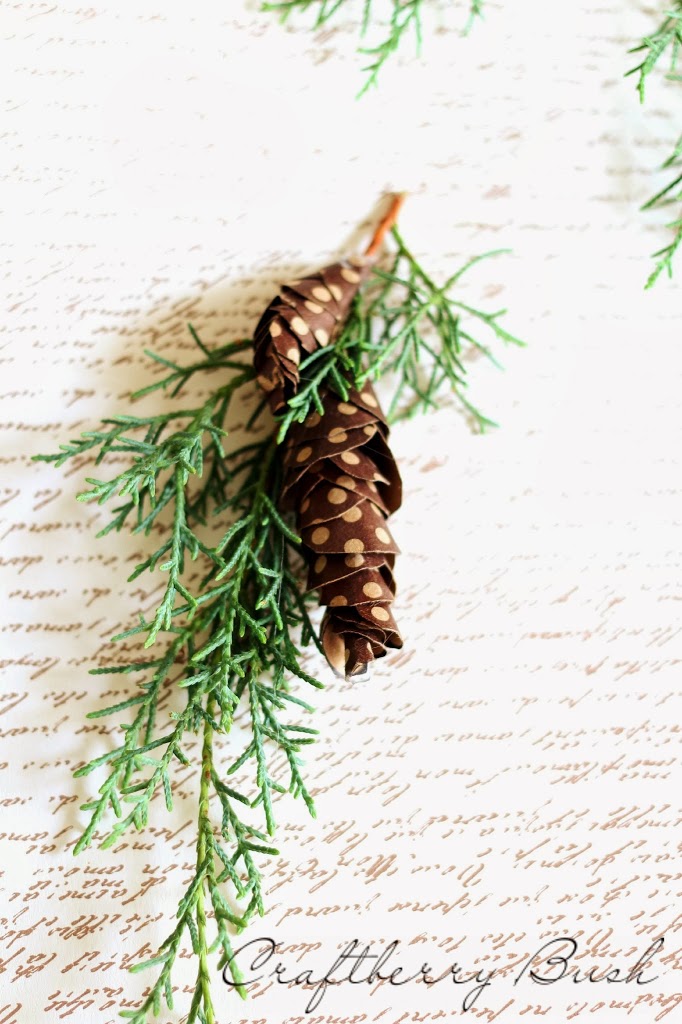 Hello again! We're in the home stretch to the weekend! Hang in there…:)
Yesterday I shared some pretty wrapping ideas
(go here to see)
and promised a tutorial for the paper pine cone.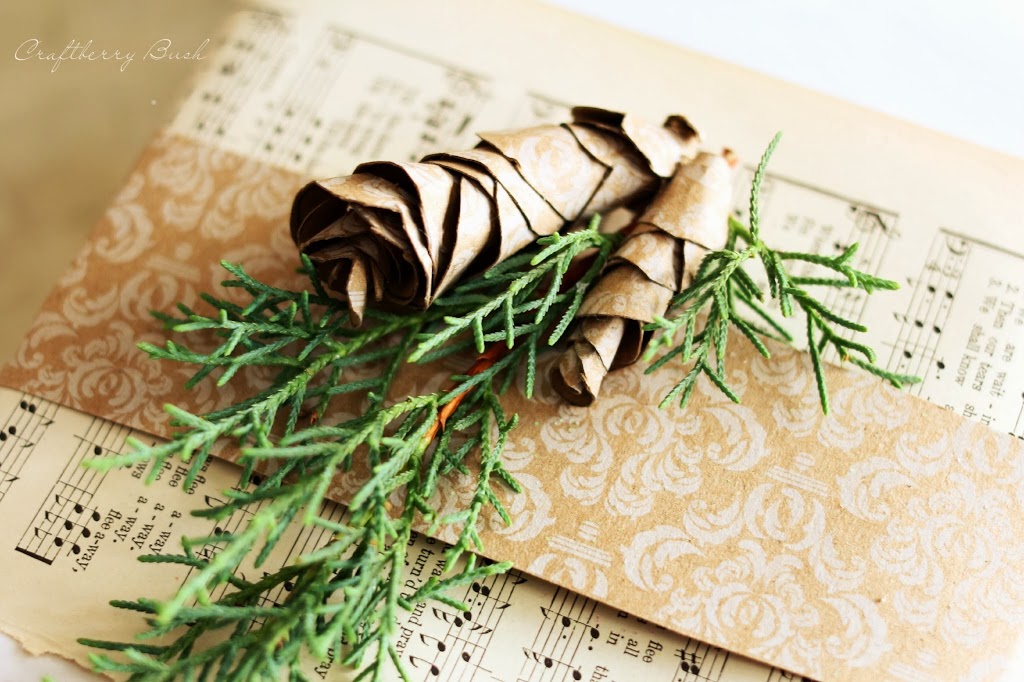 There are several tutorials out there for paper pine cones,
but they all seem a little time consuming in that you have to cut out
and glue each scale separately. I then saw this tutorial, but it calls for
either
a

Sizzix, Lifestyle Crafts, Cricut and Spellbinder cutters.
I have a Cricut, but not that particular spiral flower, s
ooo I made my
own
template
and tried it out and guess what – it worked.
It's obviously not perfect, but we call that charm around here…;)
Cardstock paper – Canvas Corp – Chocolate-Kraft mini dot.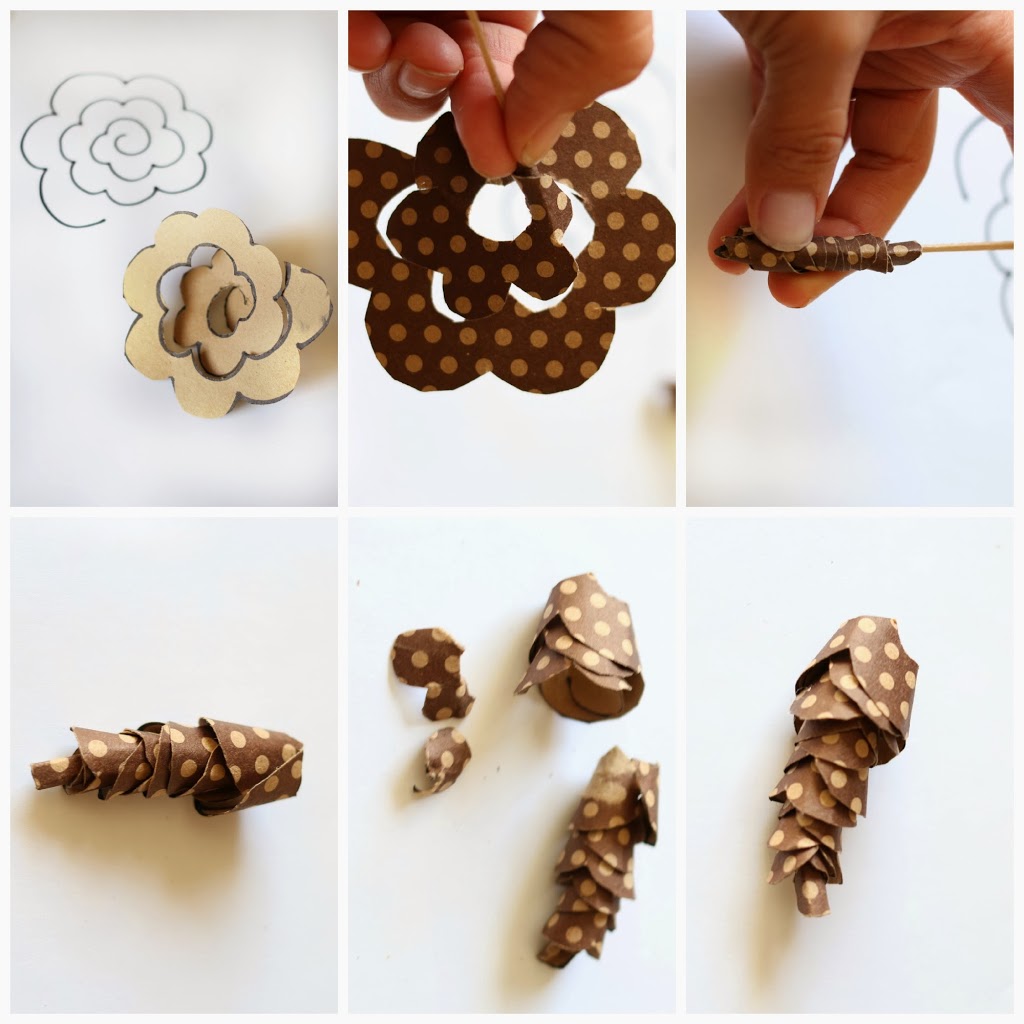 1. Print template (provided below) x2
2. Trace onto thick cardstock
3. Cut spiral, starting in the middle and work your way out
4. Wrap spiral around skewer or quiling tool; set pine cone aside (this will be the top of the pine cone)
NOTE: Notice that I started wrapping from the center of the spiral. This
is not necessary and would have probably made my life easier to start from the outside.
5. Repeat steps 2 – 4, but cut the middle off as shown (this will serve as the bottom of the pine cone)
6. Glue complete pine cone (top) into the cut one (bottom)
7. Shape and add a small dot of glue at the bottom to prevent paper from unraveling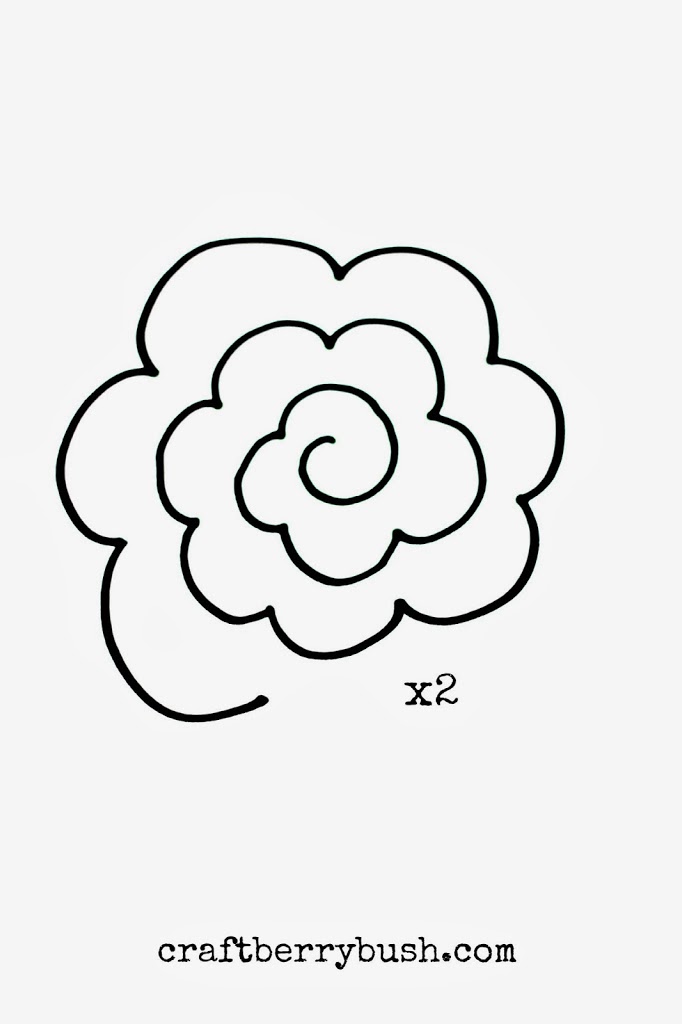 click image to enlarge, then right click and save to computer.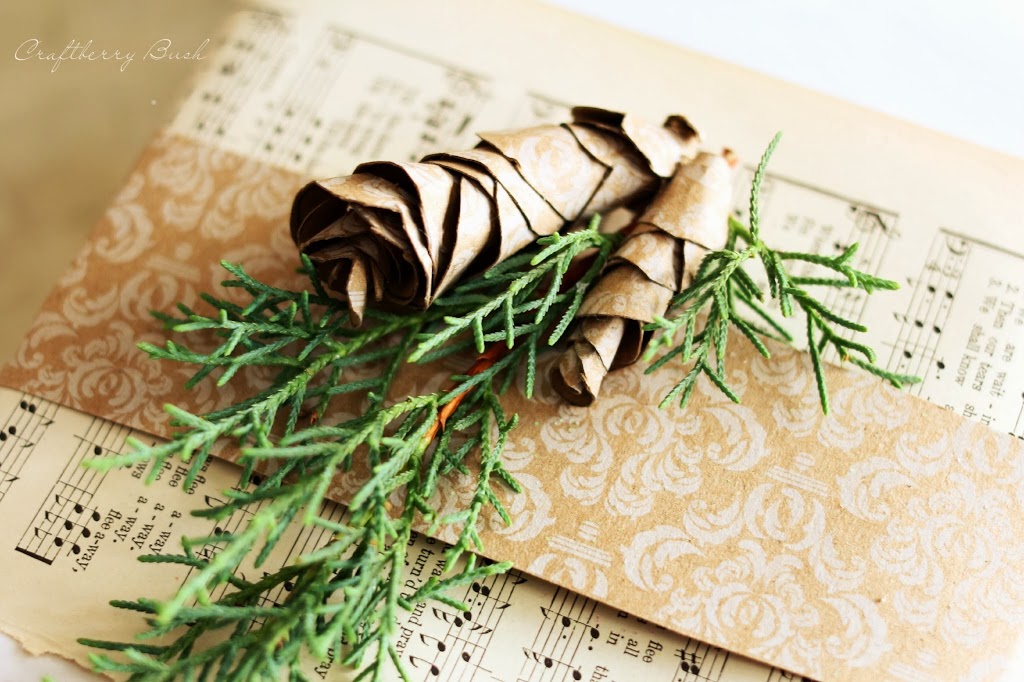 I think they add such a pretty touch to the natural evergreen.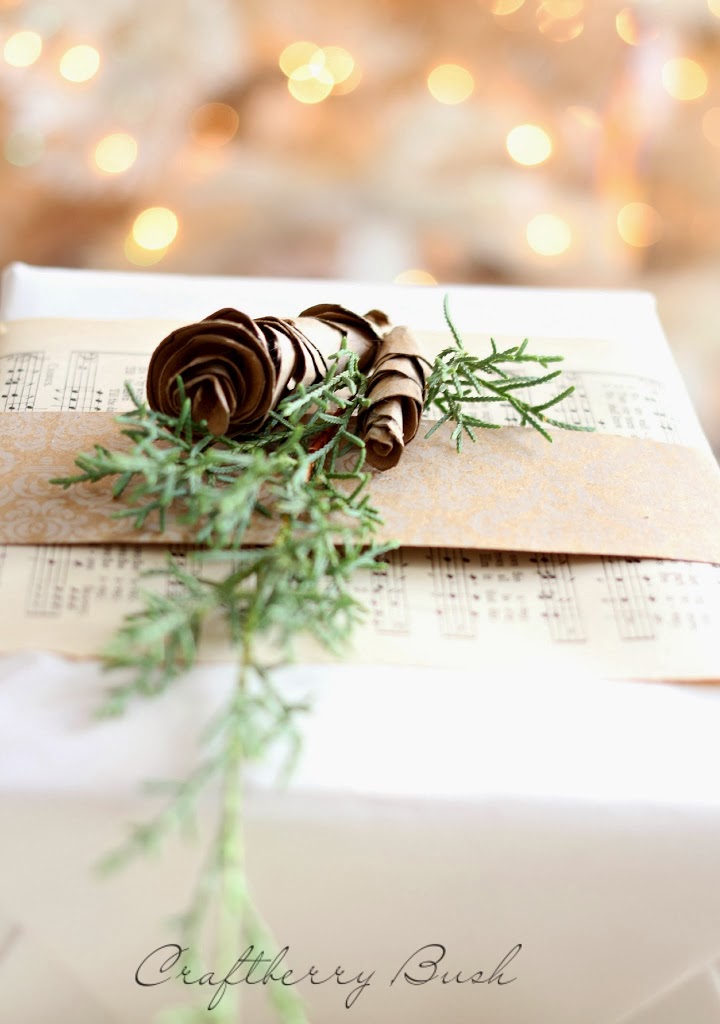 Thank you so much for taking the time to visit.
Hope you will be back later tonight for the Inspiration Gallery.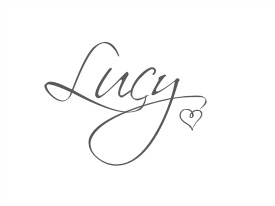 Don't miss a thing! Keep in touch with me via: