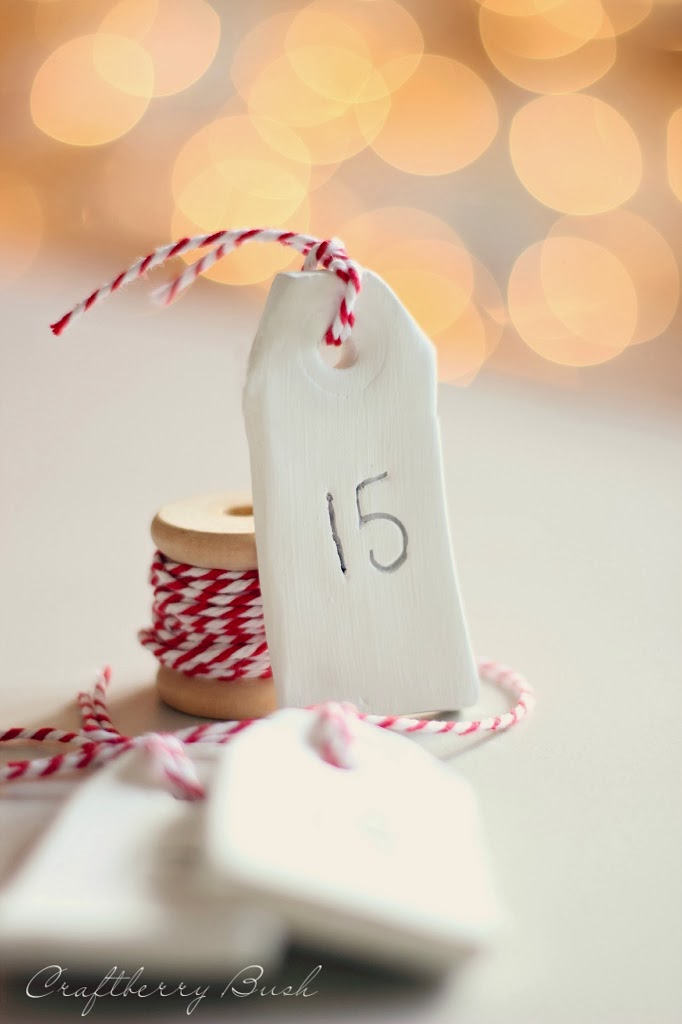 Hello everyone! I hope you enjoyed the weekend.
I have been trying to get a head start on the Christmas season. Even
though
it seems a little early to get the house ready for Christmas, can you
believe
there are only 11 days until December? Where did the year go?
This year, I wanted to share our advent calendar early in
the hope
you had time should you wish to make one yourself.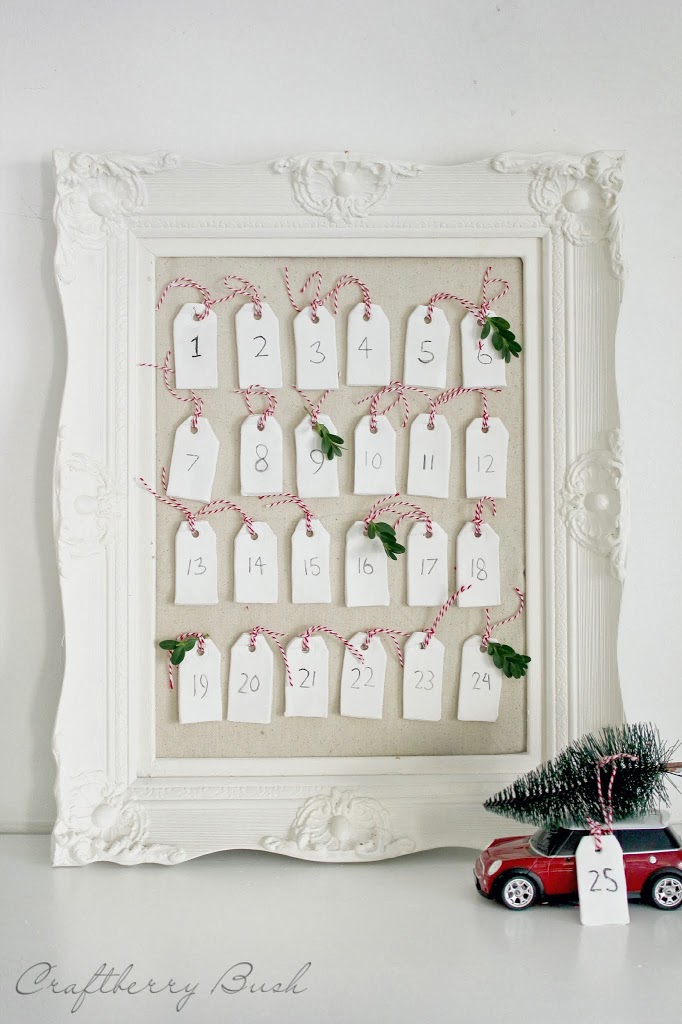 It's super simple, but its simplicity is what appeals to me.
This year, I am really trying to keep things simple for the
holidays
and dare I say, to a minimum. Not sure if it's going to
happen,
but I want my decor not to be too stuffy…you know?
We'll see what happens…:)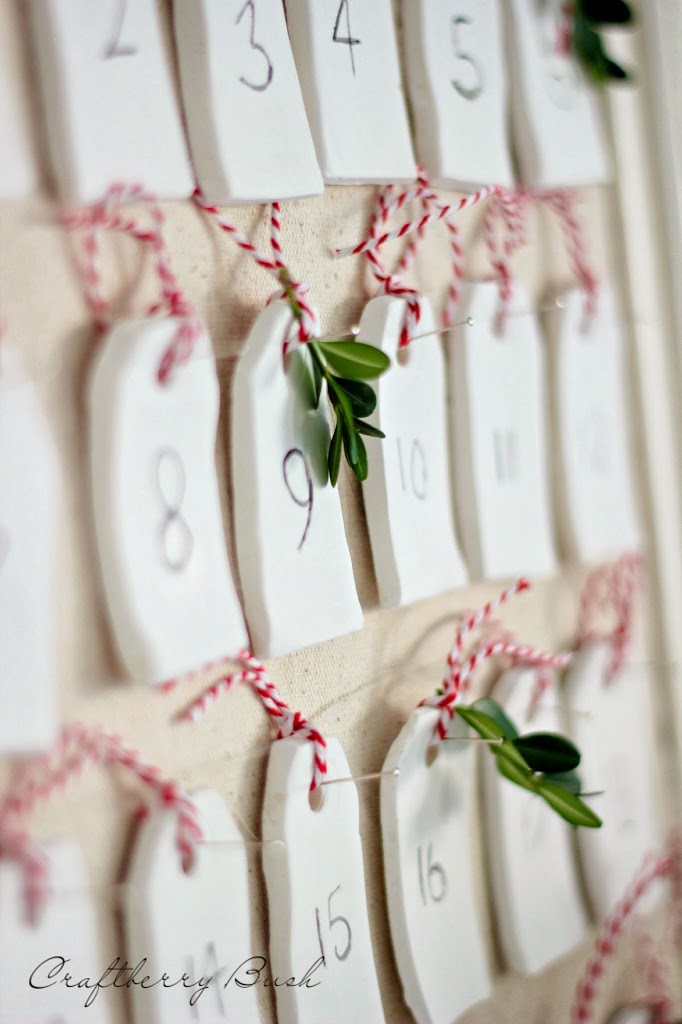 I used the same frame I used for
and just hung the tags with pins.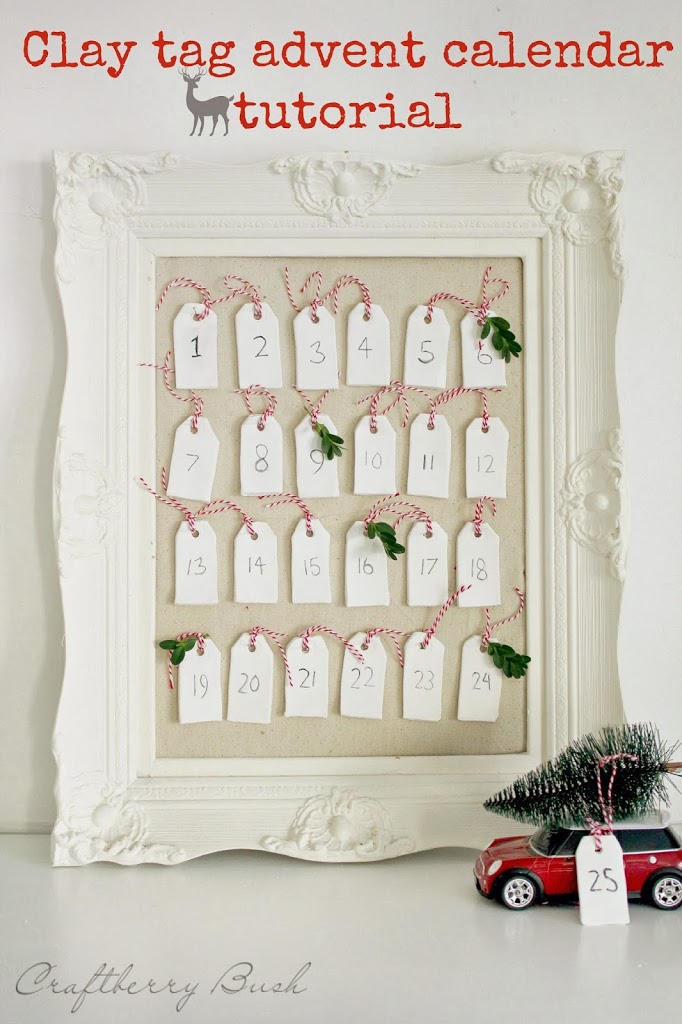 Here is a quick picture tutorial on how to make these fun tags.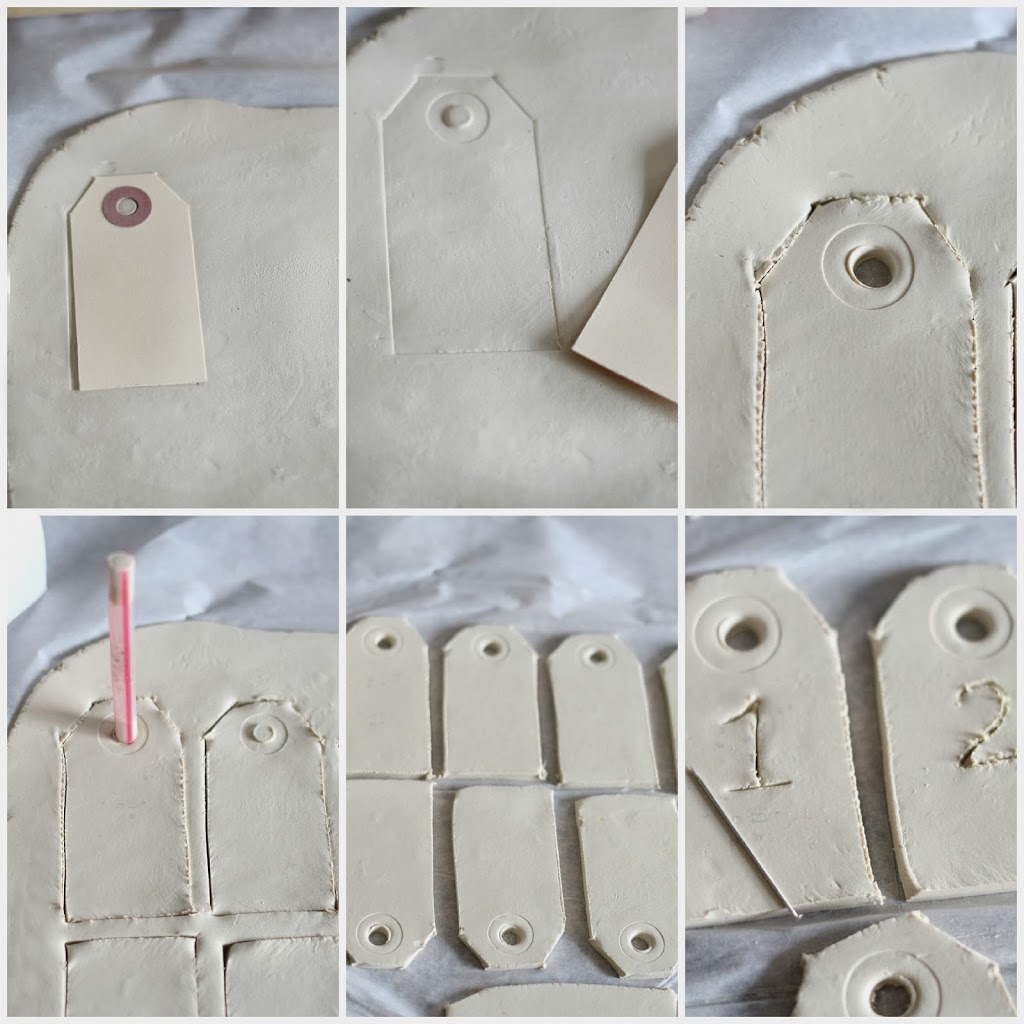 1. Roll out air dry clay or Sculpey over parchment paper. If you are using air dry clay, I would recommend you roll the clay at least 5mm thick as this will prevent it from being too fragile.
2. Place tag over clay and roll pin over tag so it indents the clay with the shape of the tag.
3. With a sharp craft knife, cut around edge of tag.
4. With a straw, poke holes thru tag.
5. Remove clay around tags and set aside.
6. With a pin or toothpick, draw out the numbers (or you can use a stamp).
7. Allow to dry or cure to package instructions.
8. Once dry, gently sand edges and/or any imperfections on the tags (not pictured).
9. With a thin brush, paint inside the numbers (optional).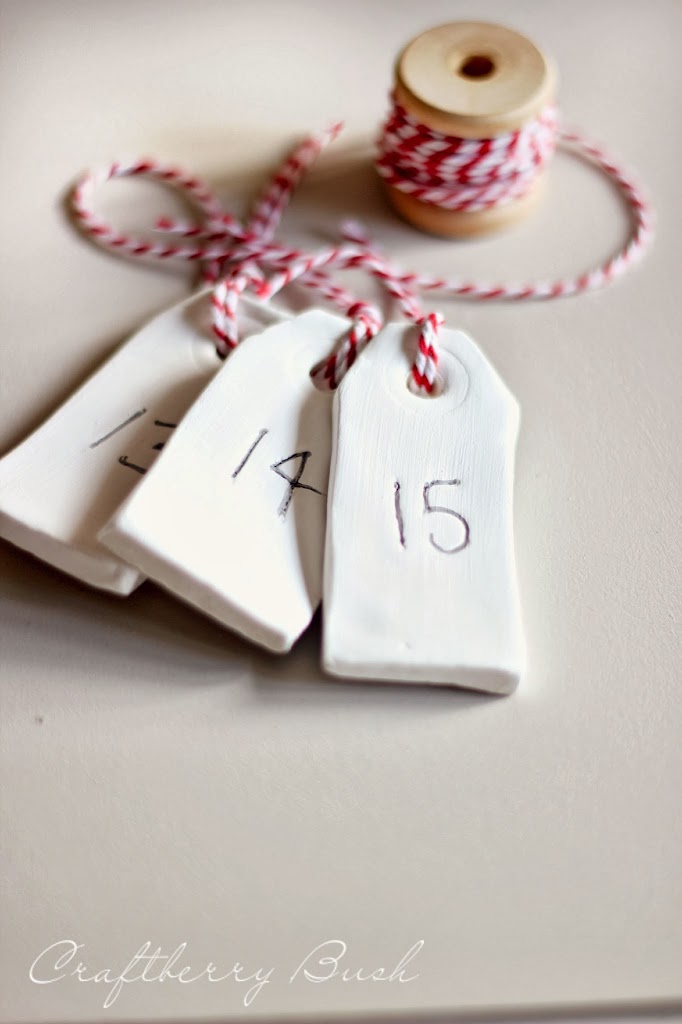 The tags are obviously not perfect, but as I grow older (mature)
I appreciate that those little imperfections are what make
these
homemade Christmas projects even more meaningful.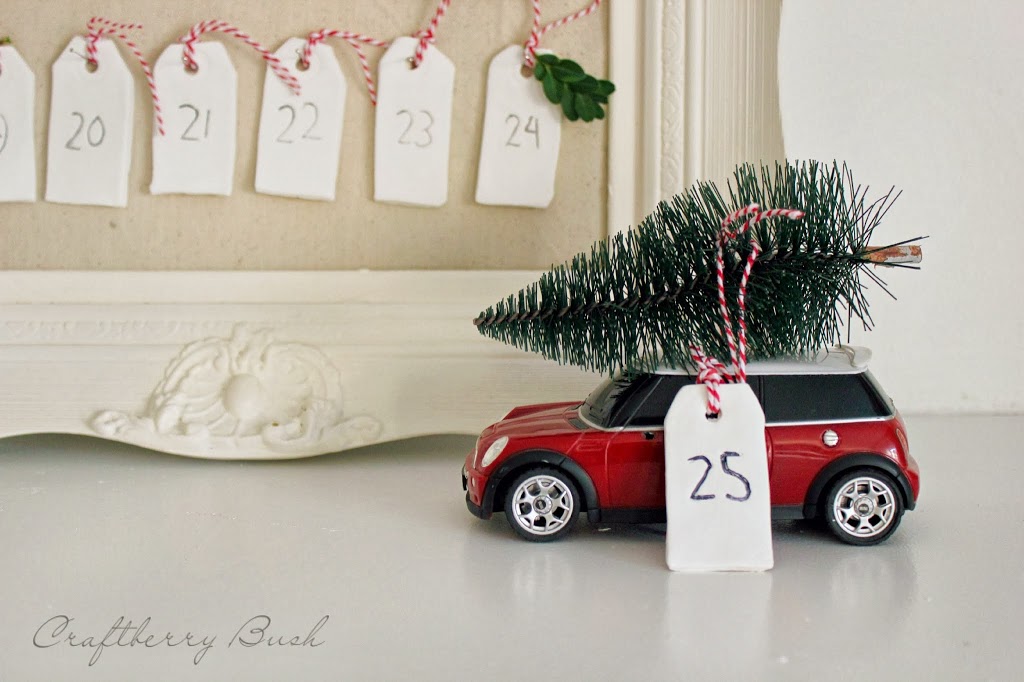 Loved incorporating this little Mini into the decor. It was given to our daughter
by
my late father-in-law and seeing it on our mantel brings a smile to all of
our faces.
After all, Christmas is about love, family and coming together to
celebrate the most beautiful event in history – the birth of the King.
Thank you so much for taking time to visit.

Wishing you a beautiful day!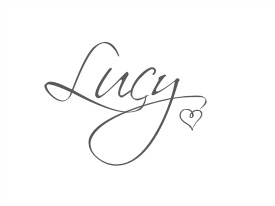 Here are other advent calendars from years past: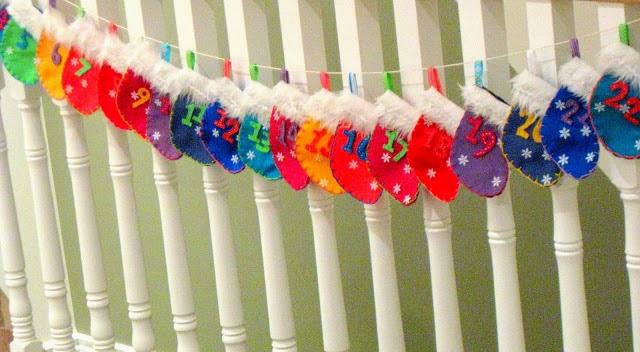 Don't miss a thing! Keep in touch with me via: