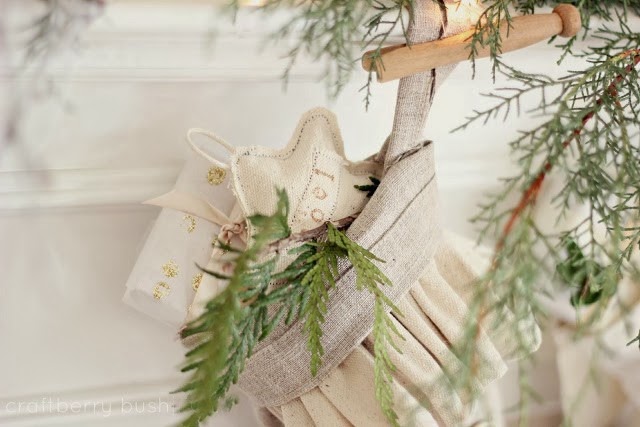 I've been working diligently, trying to get the house ready
for a
couple of Christmas tours. I'm looking forward to sharing
and
also
seeing what everyone else has been working on.
In the meantime,
I wanted to share last year's Christmas mantel. Enjoy…
When setting out to create our Christmas mantel,
I was looking to convey a calming and peaceful feel.
I wanted it to remind us of the freshly fallen snow outside,
while
also reflecting the warmth and coziness inside our home.
By simply gathering several old jars, fresh greenery and
some
old books,
I was able to capture the scene I wanted.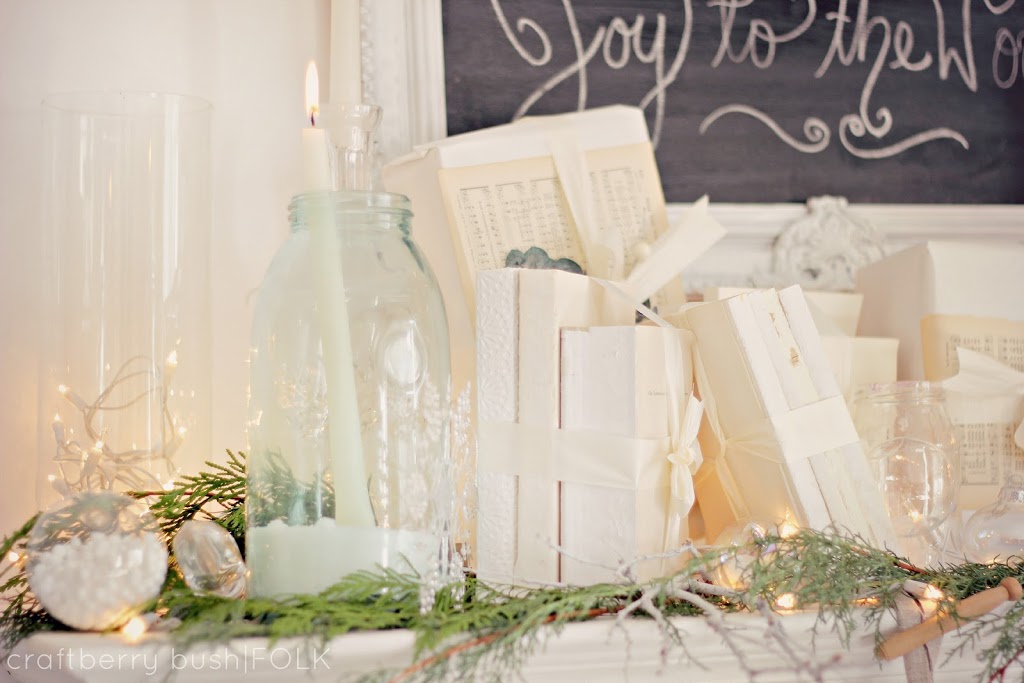 Books bundled and wrapped in pretty ribbons along with boxes
wrapped with plain paper and enhanced by vintage
music sheet also add interest and various heights to the display.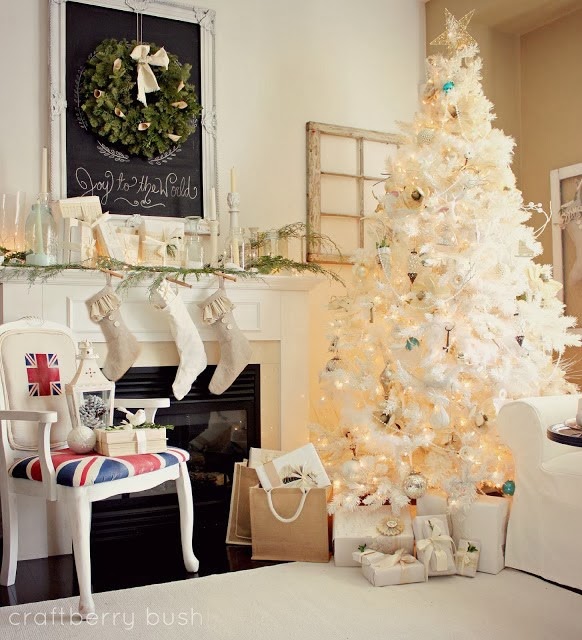 The candles on the mantel compliment the romance of the
white tree,
which represents the pureness of the season.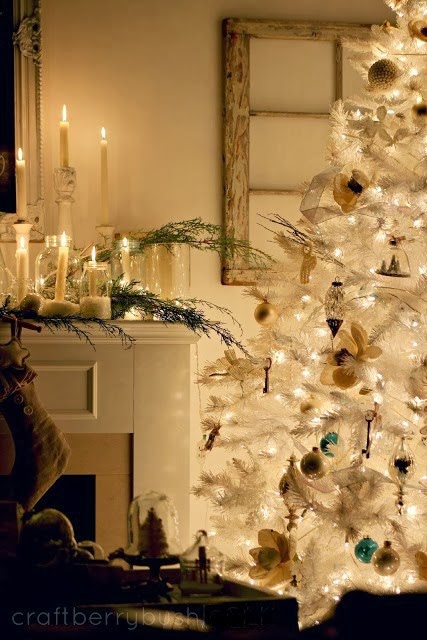 There are few things more comforting than spending your
winter nights near a roaring fire while the sparkle of a
Christmas
tree glistens and reflects upon the eyes of your loved ones.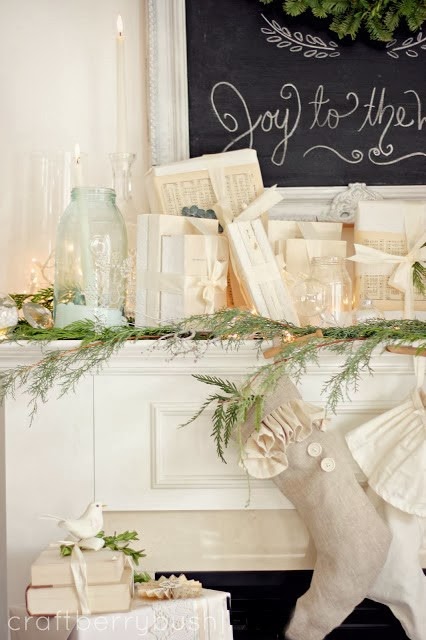 And during the day, while the cold winter winds are
blowing,
we can enjoy the view from inside as we enjoy
the
JOY and warmth of the Christmas season.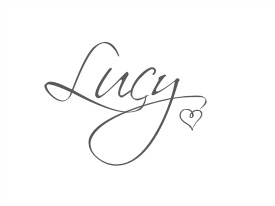 Keep in touch with me via :