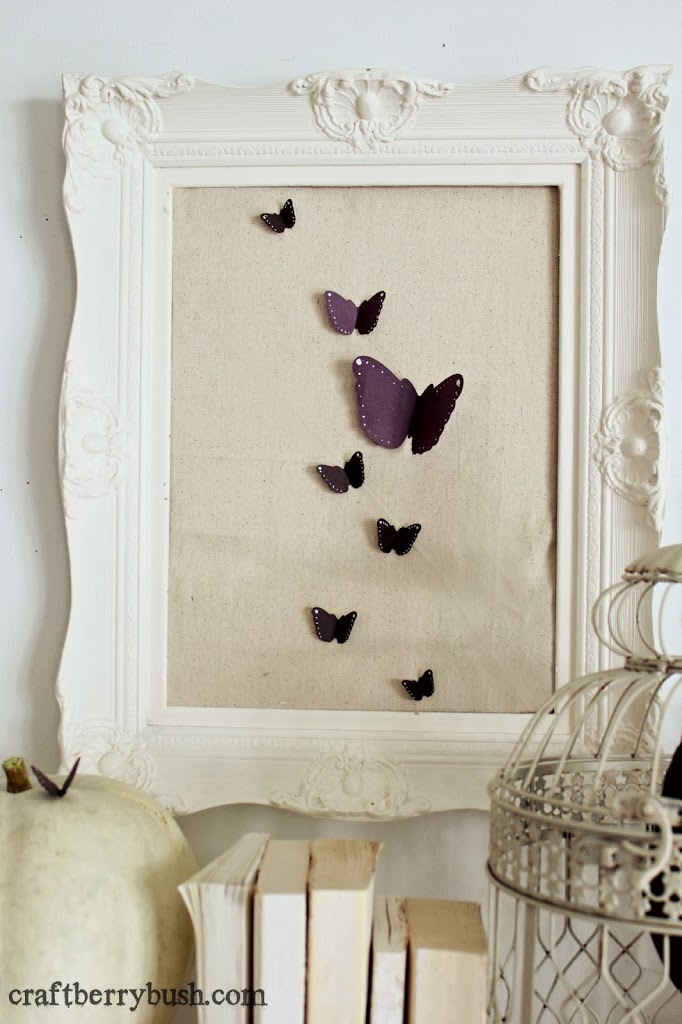 Thank you so much for all your sweet birthday wishes.
I am humbled
and so grateful to be able to share a little bit of my life with you.
You have
always
shown me so much love and encouragement throughout this little
journey of mine, so THANK YOU from the bottom of my heart.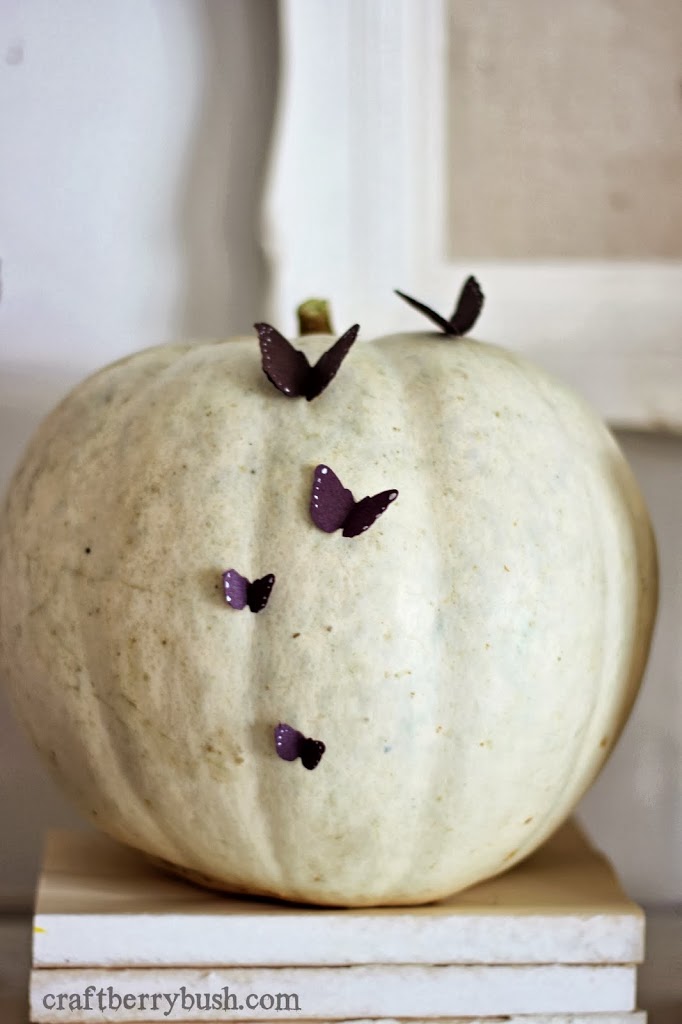 I know many of you love Halloween and look forward to it.
While I have never really been a fan, relationships are all about comprise,
so I decided to put together a not so scary Halloween mantel for you.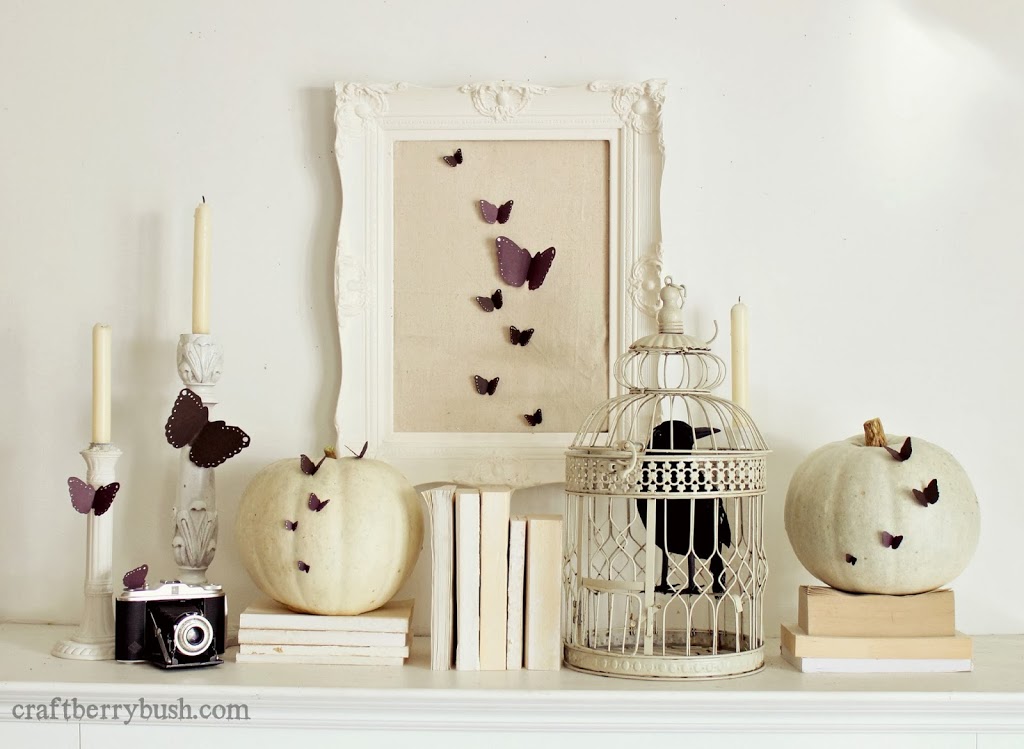 I threw it together in less than 15 minutes with
things
I already had at home, hence it's simplicity.
Just a few black butterflies I cut using my Cricut,
some white
pumpkins
and a poor little crow that I stuck in a beautiful white cage.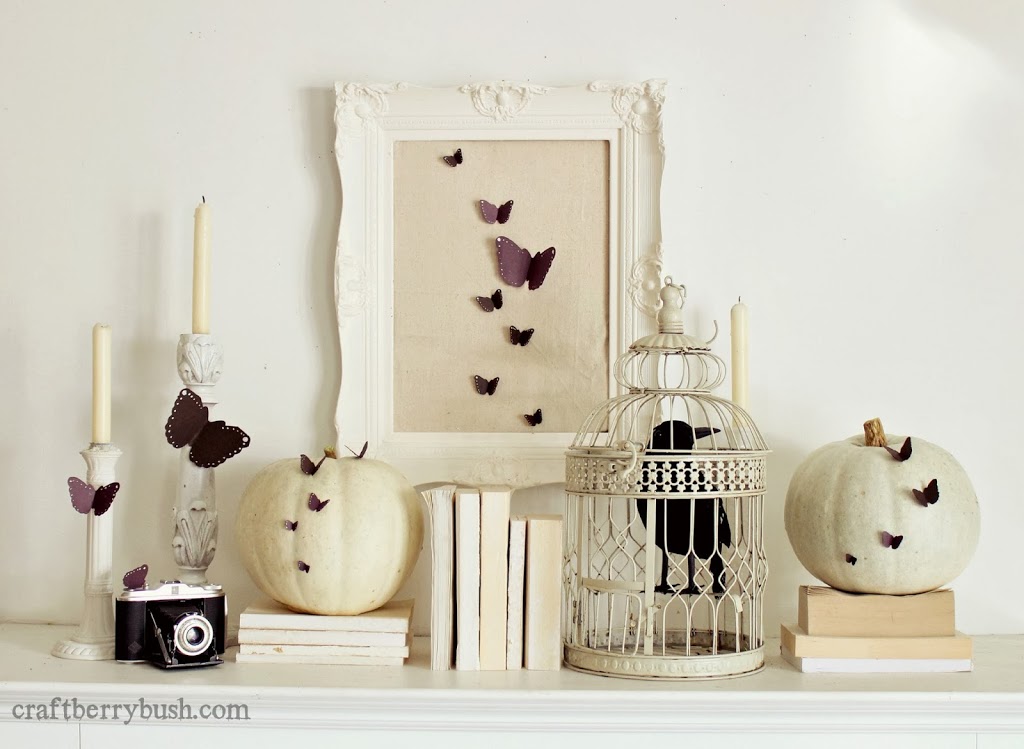 So very simple and so not very scary.
Do you prefer the scary Halloween or the non-scary Halloween?
Thank you so much for visiting today.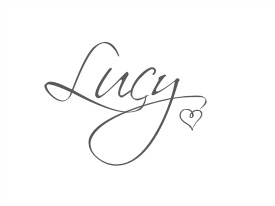 Go here to see last year's Halloween mantel: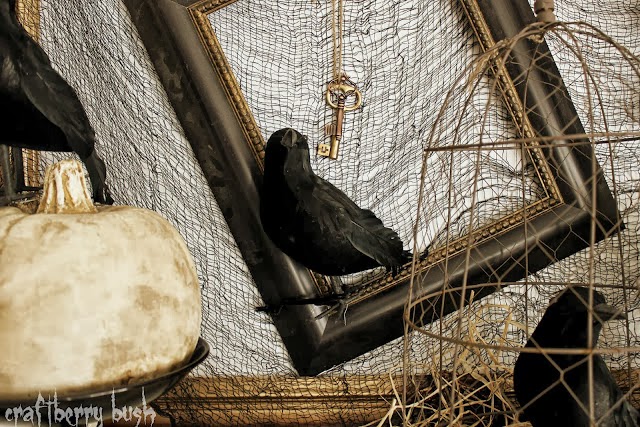 And don't miss a thing! Keep in touch with me via: