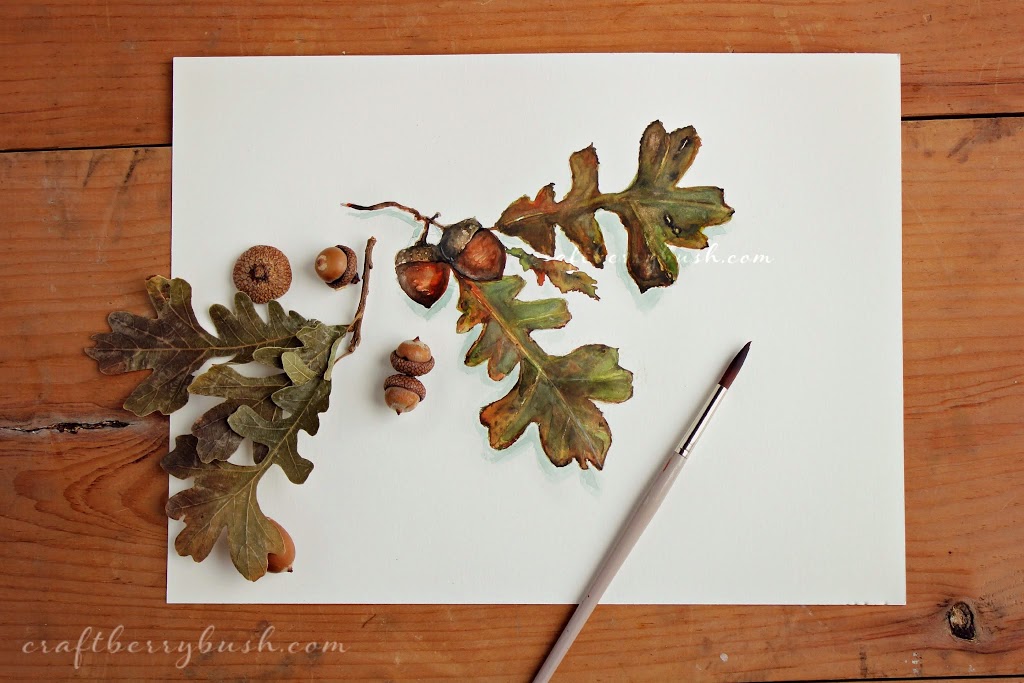 October happens to be my favourite month. Not only because it's my birthday month, but because fall is at its peak. This particular month inspires me tremendously and it is usually around this time of year when I feel most like an artist.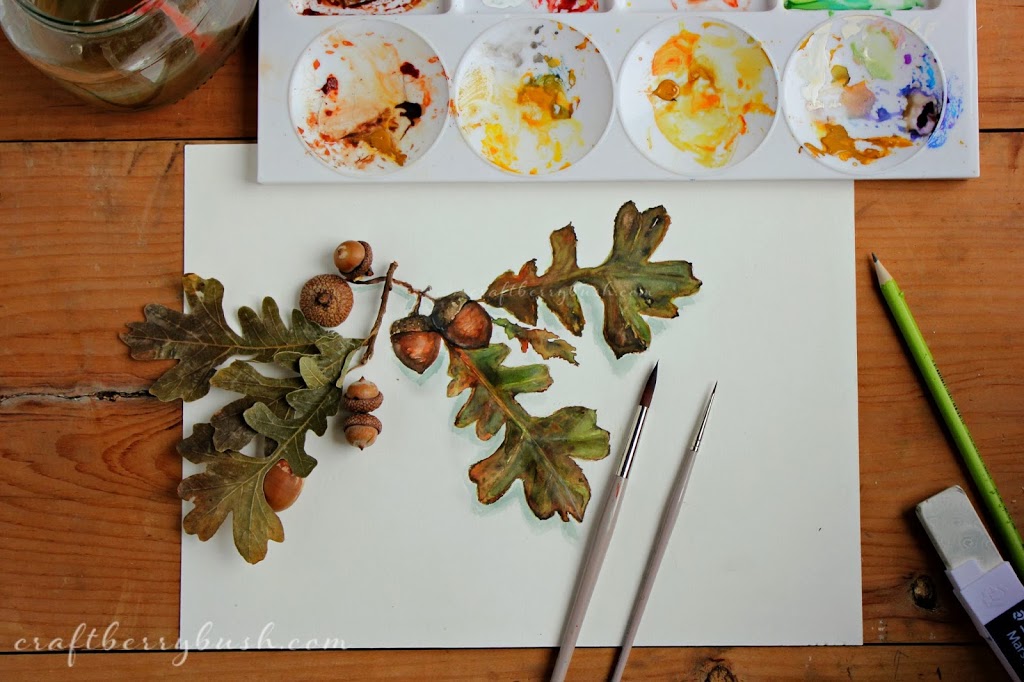 I'm not sure what it is about October that inspires me to pursue my passion for art. Perhaps it's seeing the beautiful art work of the Creator himself as the trees colour the land with their perfect hues to form a sunset down here on earth. Or the crisp air that makes us find refuge under a warm blanket while drinking warm teas and lattes by the fire.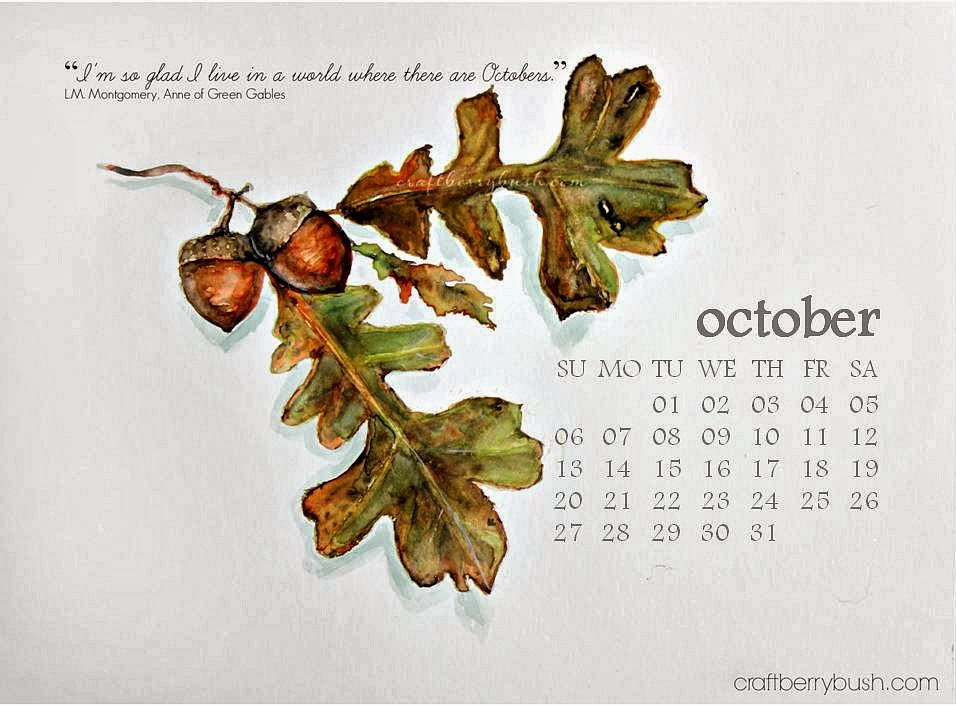 Calendar for personal use only – right click and save to desktop

For this month, I chose to paint some simple oak leaves. Though the fallen leaves represent the end of a beautiful season, there is still plenty of life within the old oak tree and as time passes it will once again bloom.

I have also added this print to my Society 6 account. It's available in various print sizes and also as pillow covers.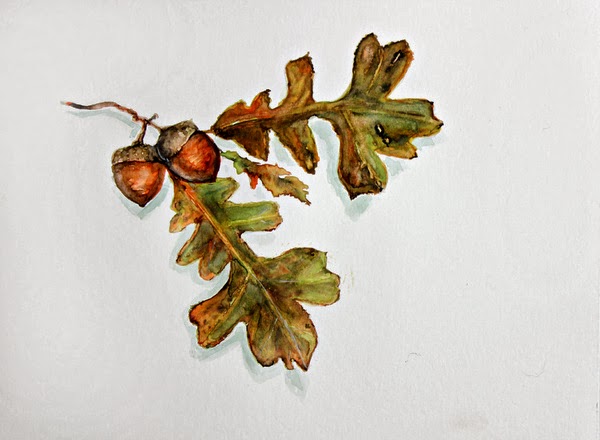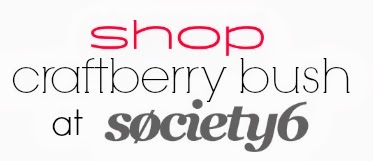 Thank you so much for all your sweet words and support!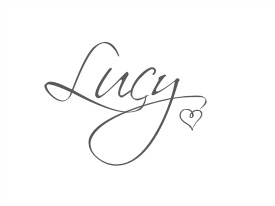 Don't miss a thing! Keep in touch with Craftberry Bush via: