One of these days, the kiddies and I went to 7-11 to buy Slurpees.
The lady at the register offered us each little samples
of churros,
providing the first time the kiddies had tasted them.
And of course, they loved them. What's not to love?
Fried pastry
with
sugar on top. I, however, knew what a 'real'
fresh churro
tasted like, so I was not as impressed.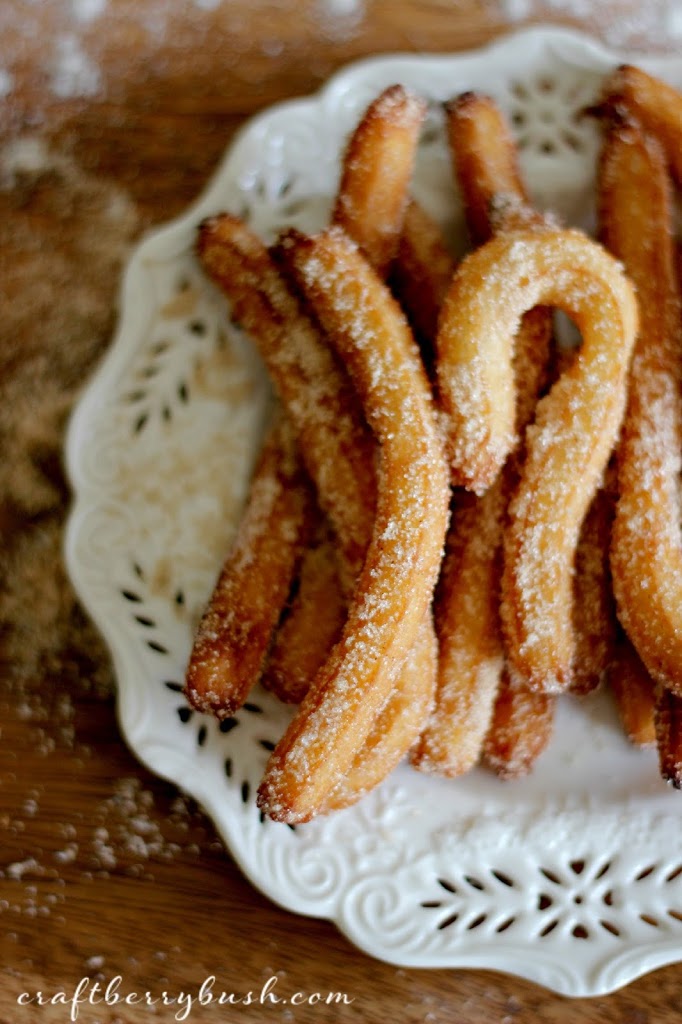 Needless to say, I told the kiddies we would make
a batch of 'real' fresh churros and so we did.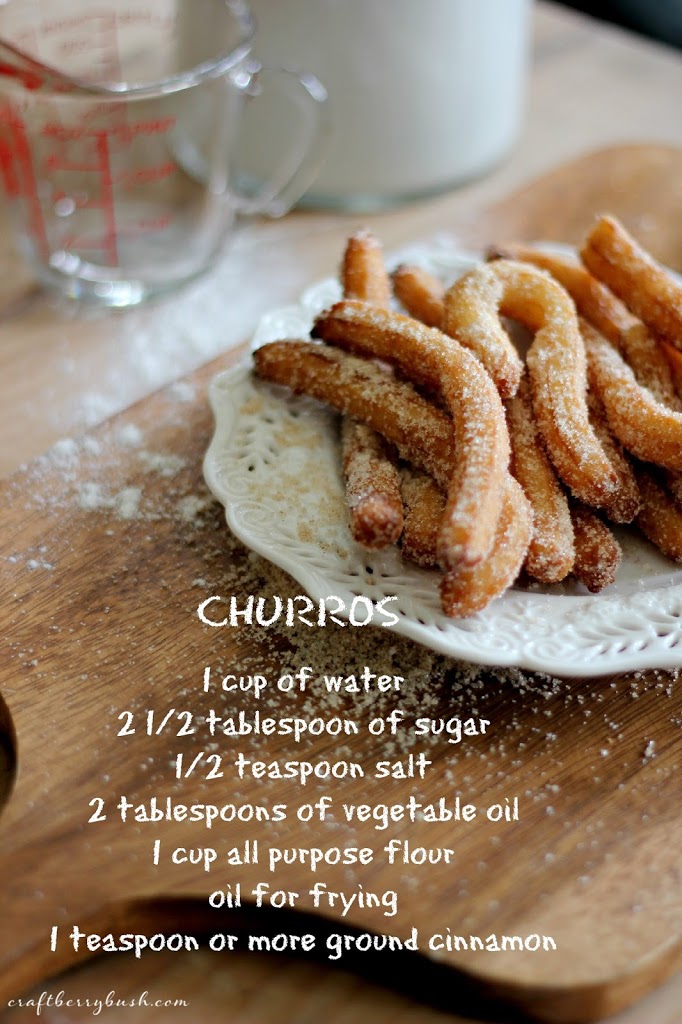 Ingredients
2 1/2 tablespoon of sugar
2 tablespoons of vegetable oil
1 teaspoon or more of ground cinnamon
Directions
1.
In a small saucepan over medium heat, combine water, 2 1/2 tablespoons sugar, salt and 2 tablespoons vegetable oil. Bring to a boil and remove from heat. Stir in flour until mixture forms a ball.
2. Heat oil for frying in deep-fryer or deep skillet to 375 degrees F (190 degrees C). Pipe strips of dough into hot oil using a pastry bag. Fry until golden; drain on paper towels.
3. Combine 1/2 cup sugar and cinnamon. Roll drained churros in cinnamon and sugar mixture.
Delicious (as a once in a while treat) and super fast to make!
See you later tonight at The Inspiration Gallery!