Hello again! In yesterday's post, I shared
the pink flamingo mantel
I had worked on over the weekend and as mentioned,
wanted to
share
another version of a beachy mantel I had put together.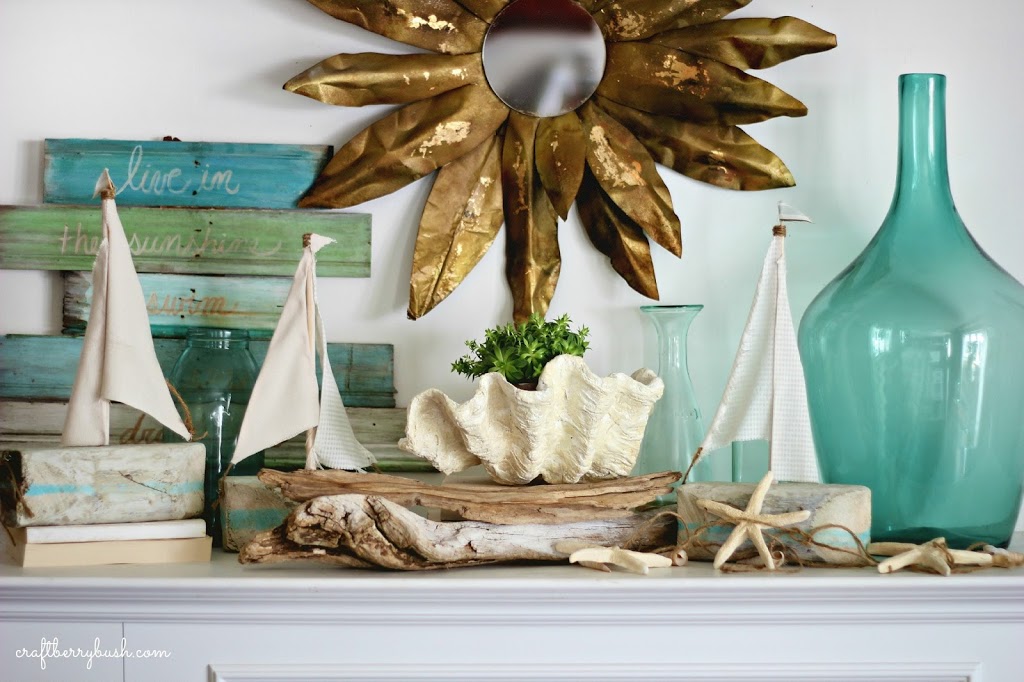 There are a few additions, like the palette sign you
most obvious
change being the sunburst mirror.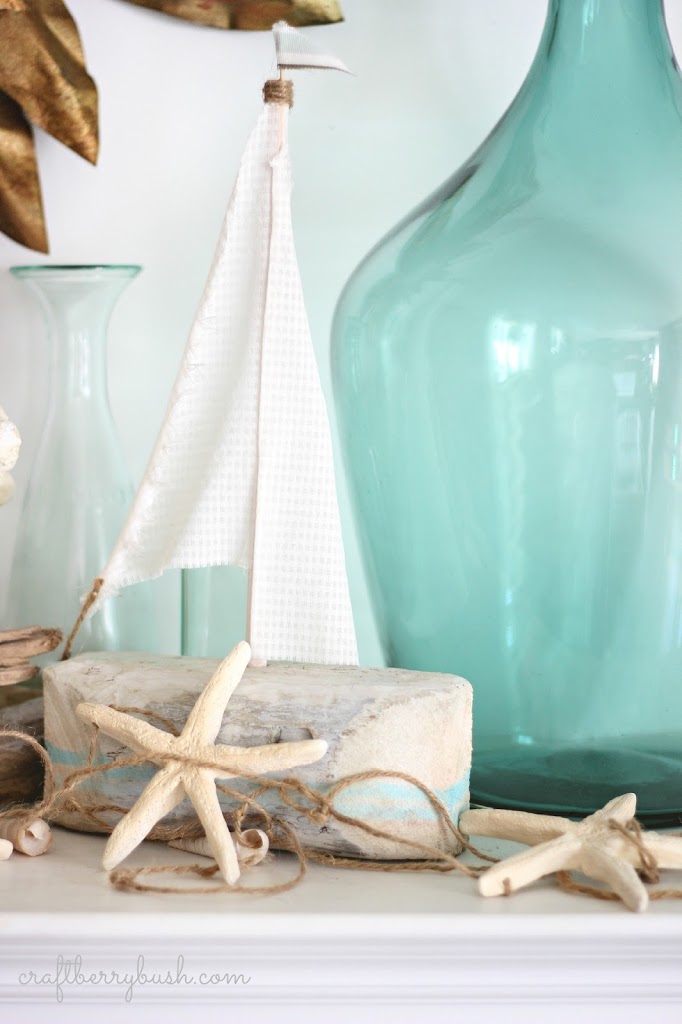 I actually made this mirror months ago but am just not sure
if
I like it or not.
As you know, starburst mirrors hit their peek a
couple
of
years ago and
have remained a classic staple in home décor.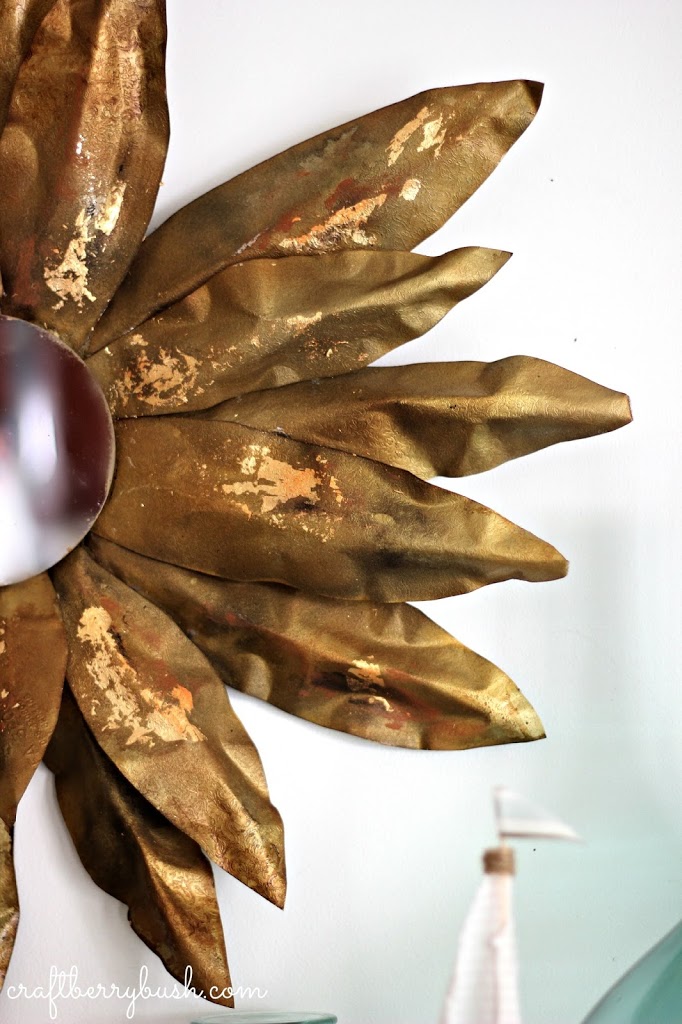 I'm not one to jump on trends very easily.
In fact, I try to
stay
away from the 'popular', but once it became a classic,
I
had to
give a try. I think it works with the summer theme.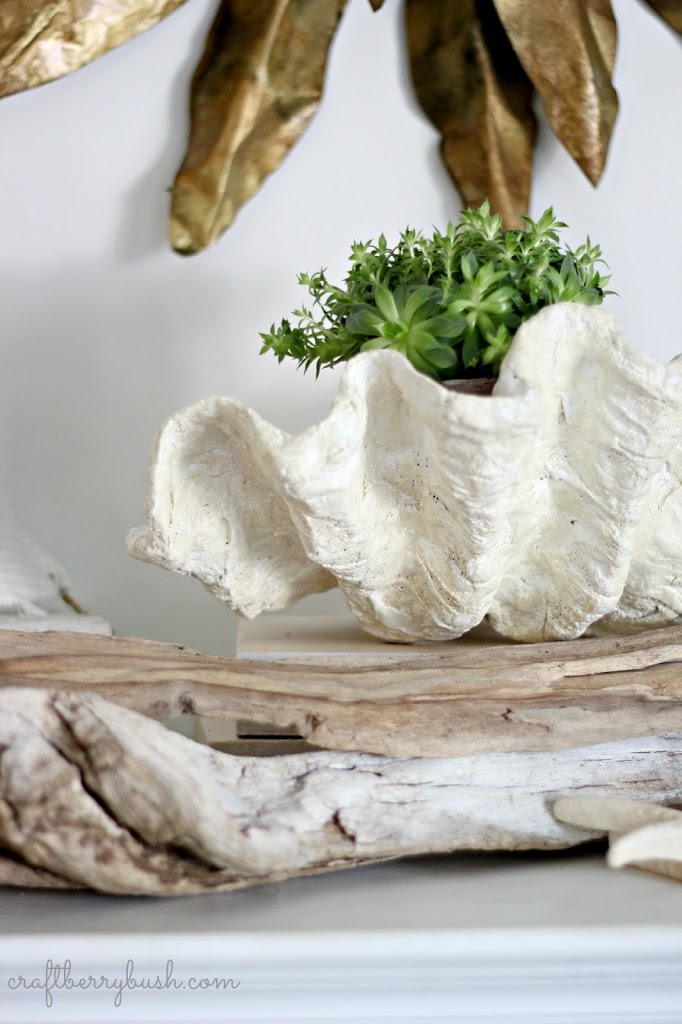 I have prepared a full tutorial and will have it available tomorrow.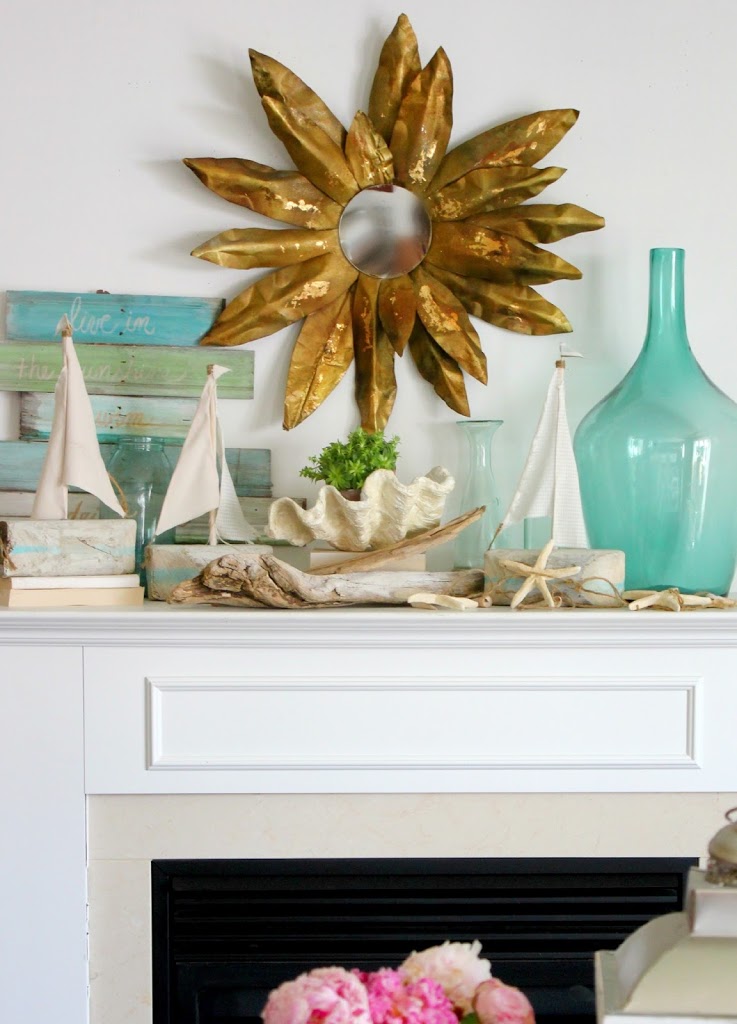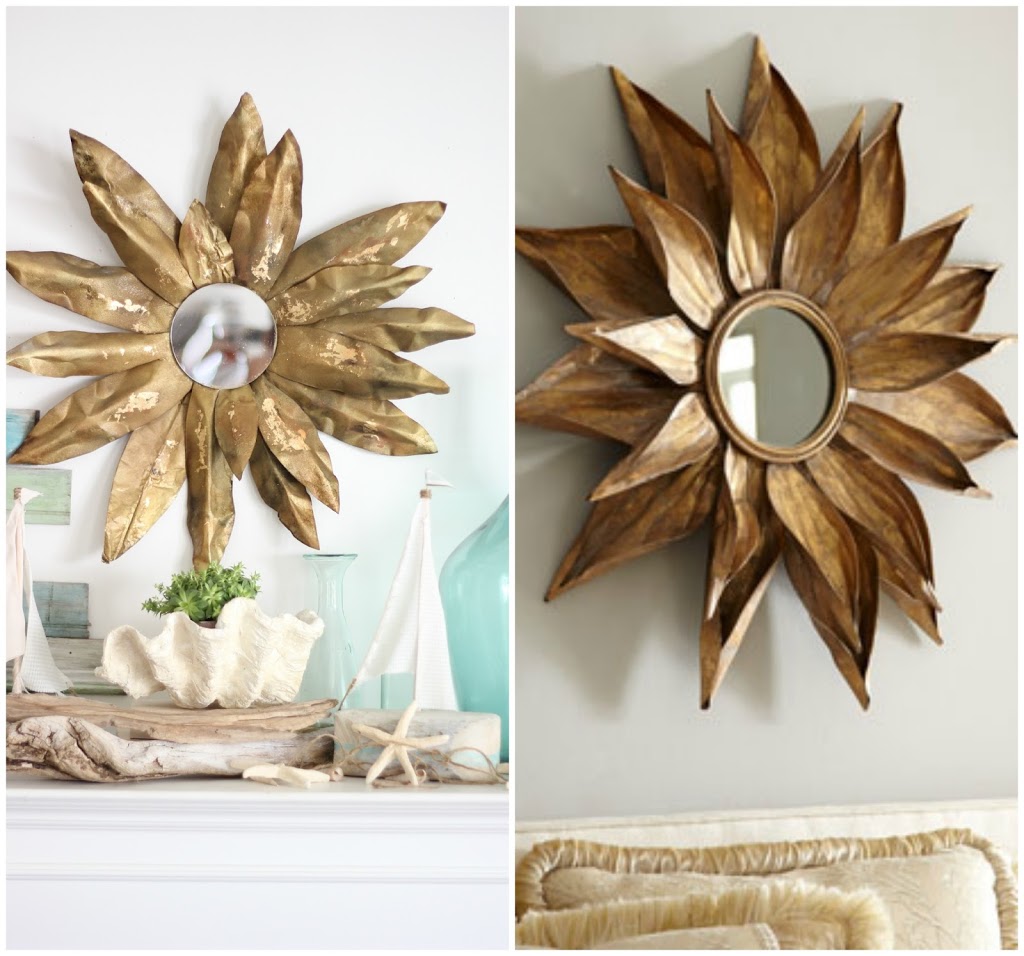 Here is my inspiration photo from
Horchow
.
Very pretty, but outside my price point at $295.
I originally made the petals to face out, but didn't like
how
it looked,
so I glued them facing in. You will be
surprised
how easy it
is to make and what I used to make it.
Hope to talk to you soon.