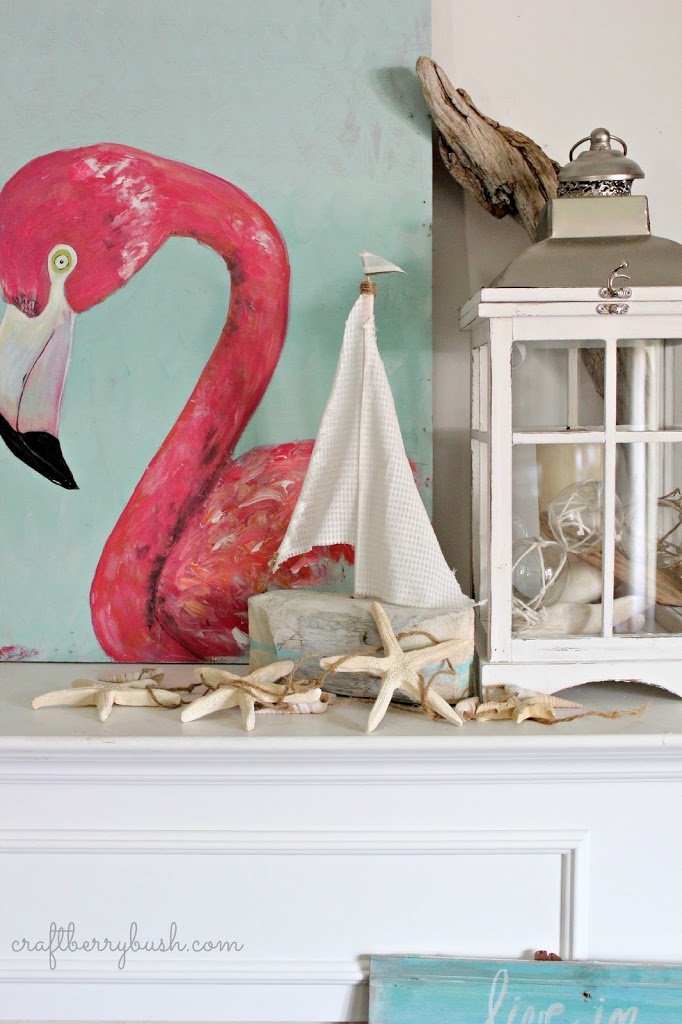 Hi all! I hope you enjoyed your weekend!
I realize I'm probably one of the last to showcase a Summer mantel,
but I've been so busy of late I had neither the time nor inspiration
to change
my mantel. And a
lthough the calendar suggests Summer
has officially arrived,
it has not felt like
Summer around, which I'm sure
also influenced my delay.
That was until today, when it was scorching!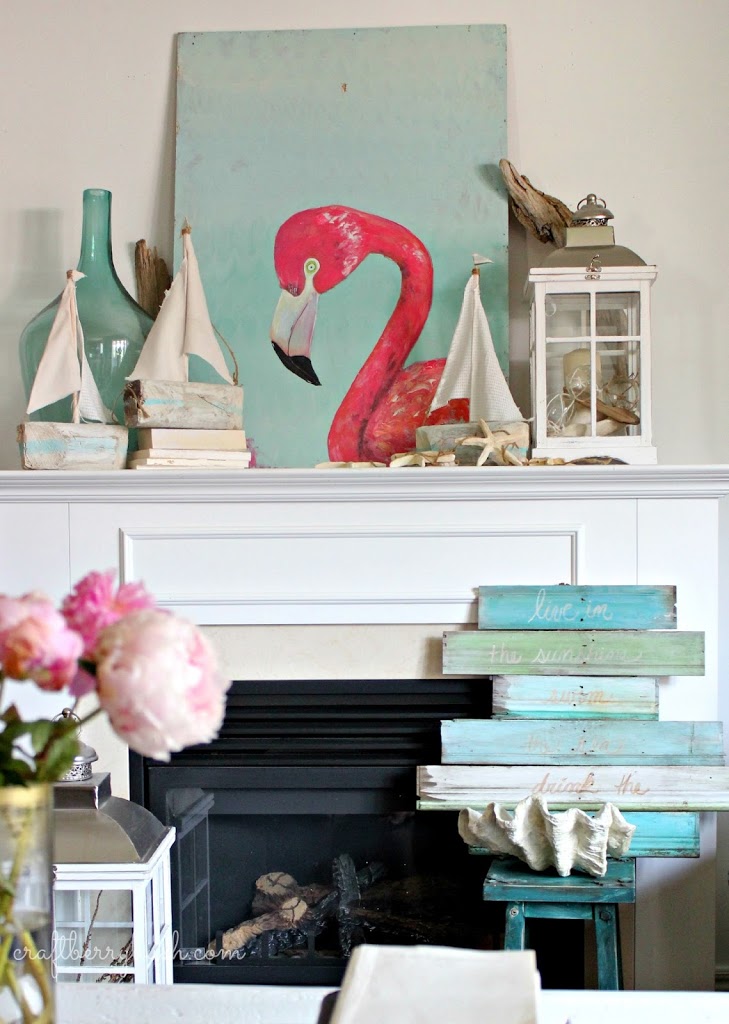 I'm not really sure I like it yet, and as such have been playing around with
different items.
If you have been walking this journey with me for a while,
you'll know
putting
together a mantel is one of my favourite things to do.
(You can see some of my mantels in the 'Project Gallery' tab under mantels)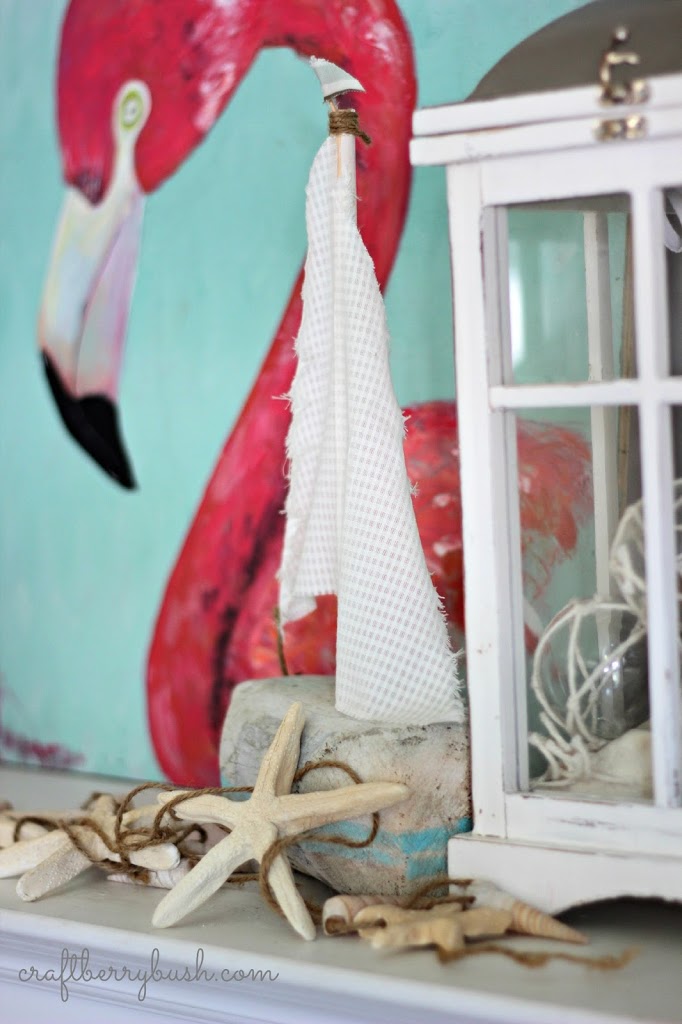 As usual, lots of homemade goodies on this one: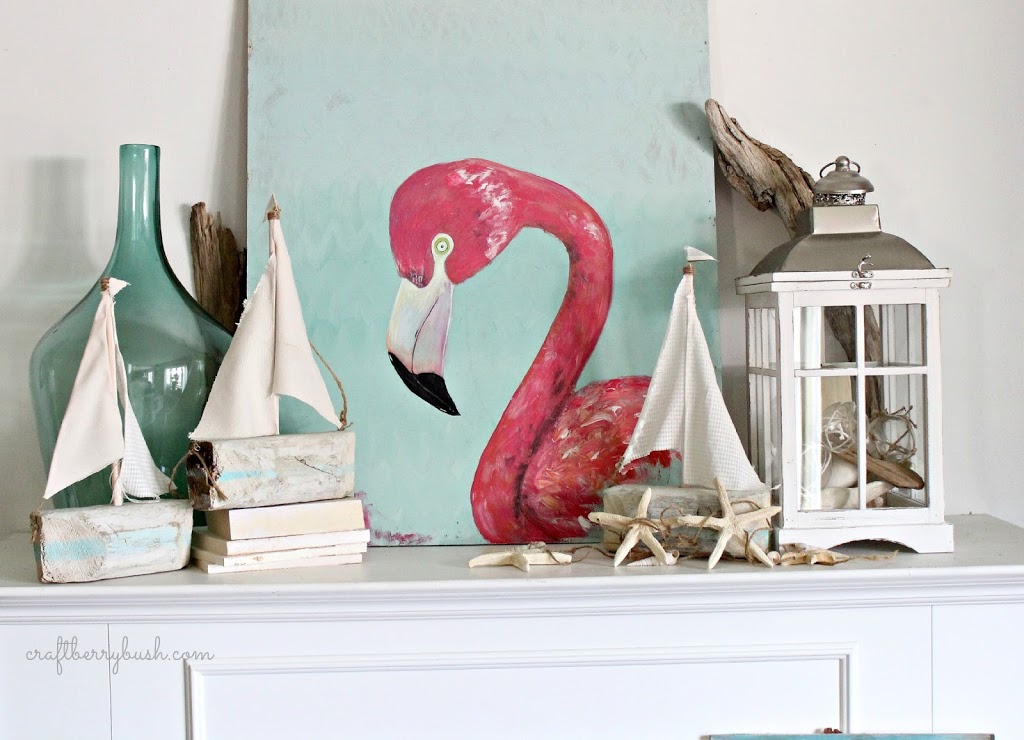 And of course,
the flamingo
I painted a little bit ago.
I still love her.
The mantel itself is very simple and I'm not convinced it will stay this way.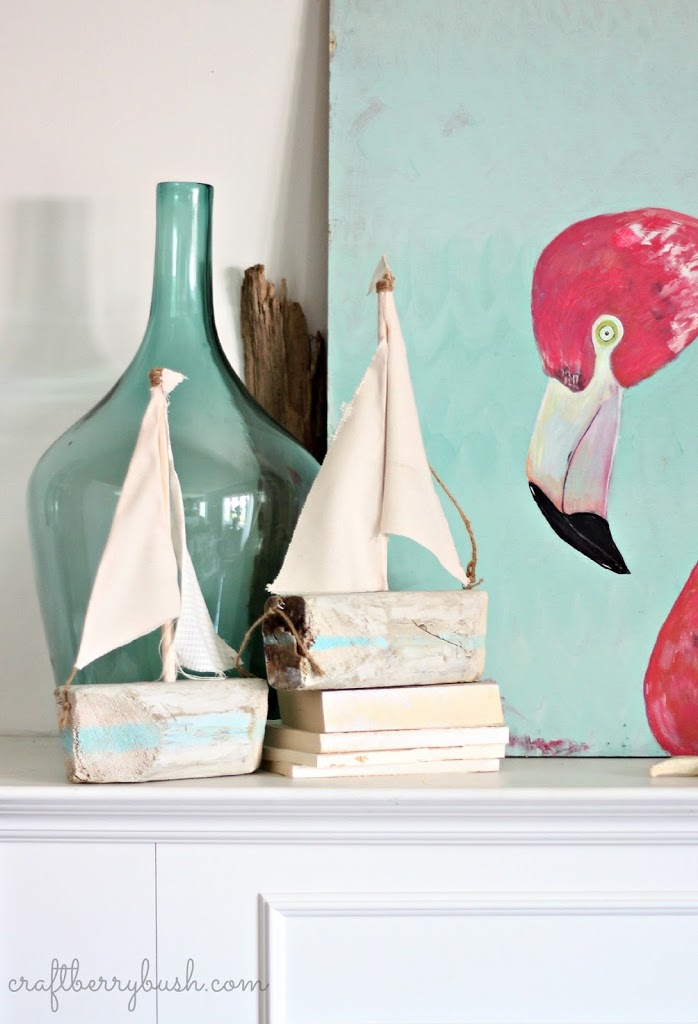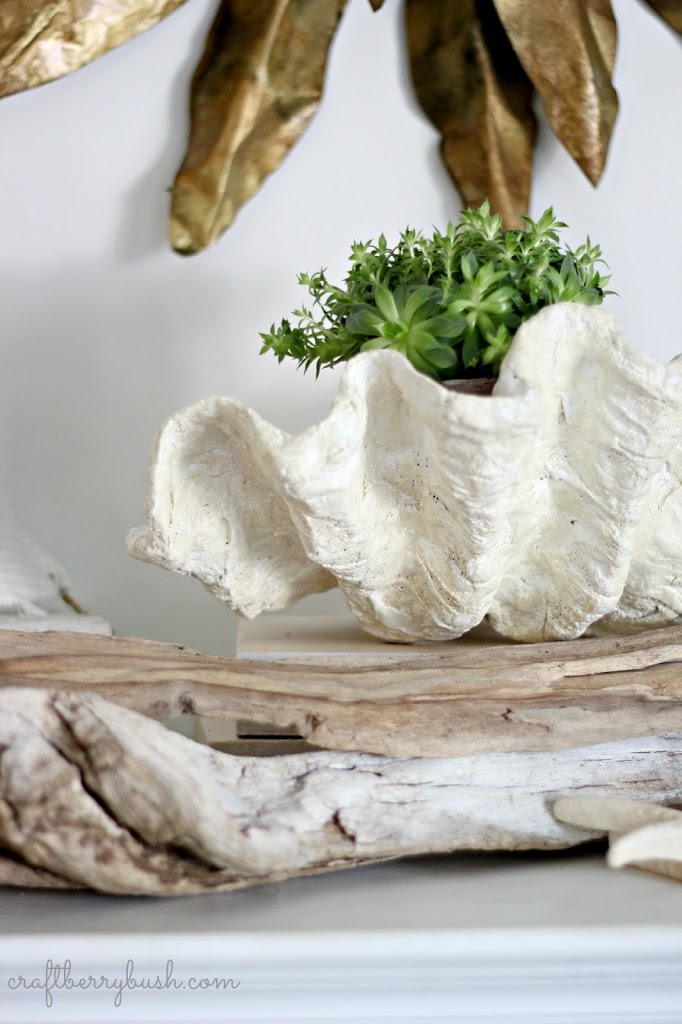 That's why I'll show you another set up tomorrow, along with a neat DIY tutorial.
Until then, I hope you have a great start of the week!