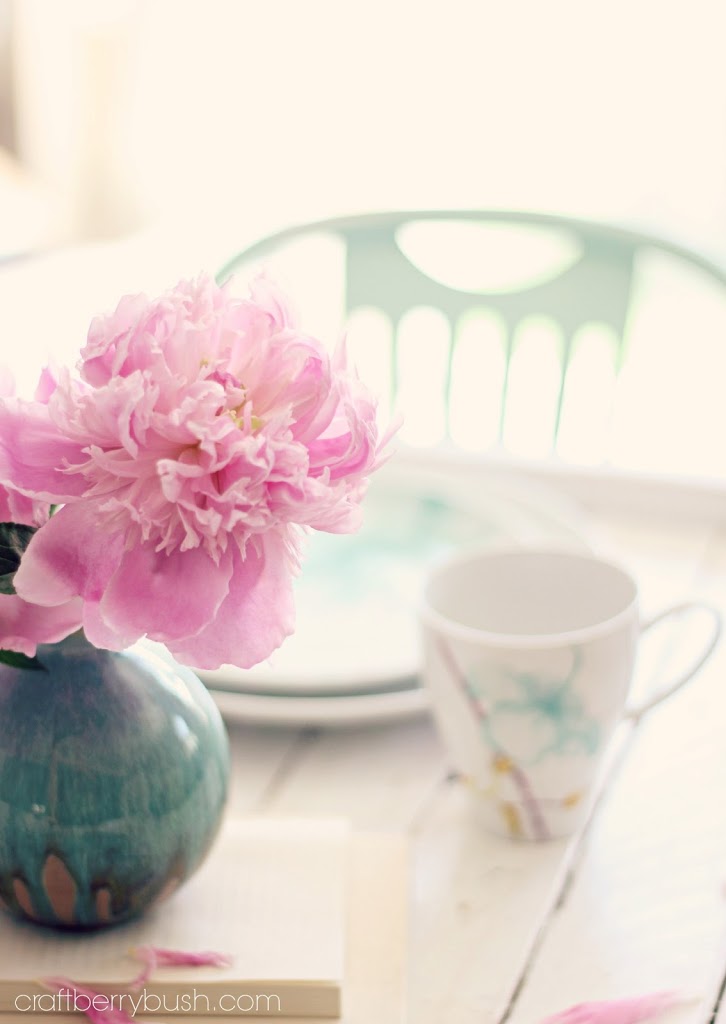 Did I tell you I planted my first Peonies this year?
Although it only has two blooms,
it has
been one
of
the
highlights of my week.
And though these
are one of my
favourite
flowers,
I had never smelled
a Peony before.
Needless
to say,
I was immediately under a spell when I did.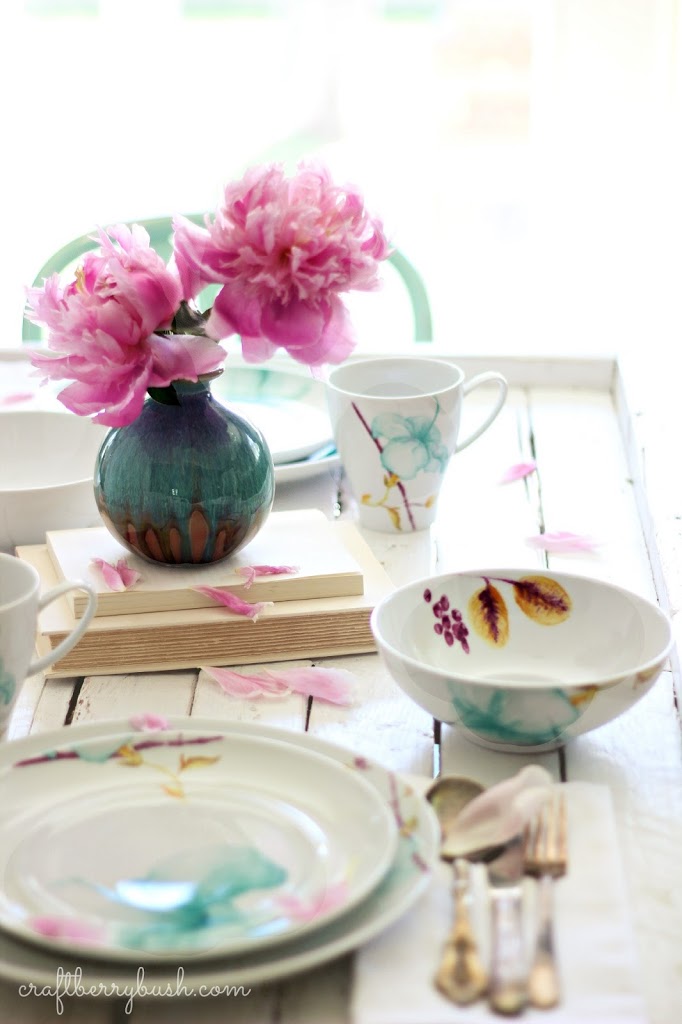 With the sun shining beautifully through our windows and the
gorgeous
smell of peonies filling our home, I thought it a perfect
time
to
set a sweet table for two with my new Aliza Teal pattern from MIKASA.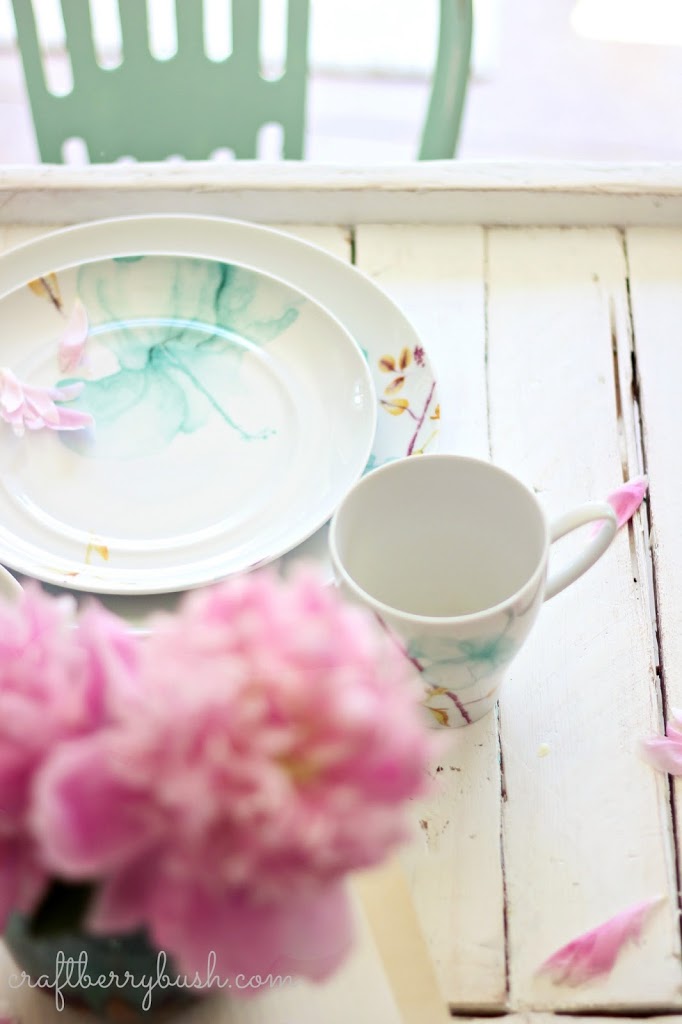 When the kind folks from MIKASA contacted me
and asked
if I would like to receive
one of their
beautiful
amazing
products, I of course said YES!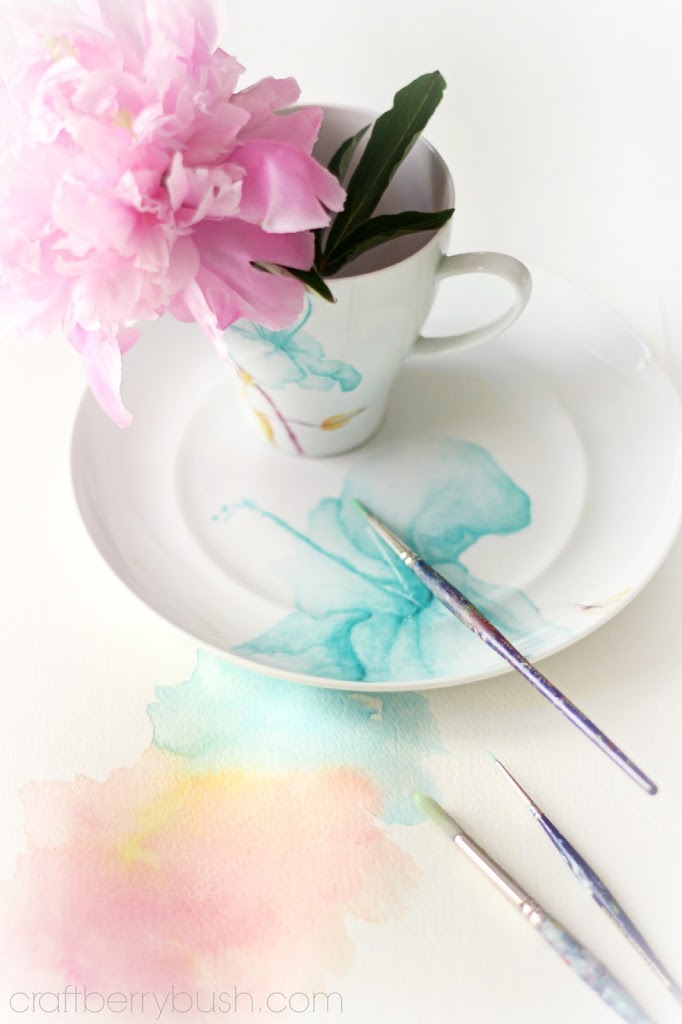 Can you guess why I chose the gorgeous Aliza Teal pattern?
It's as if it had been painted just for me…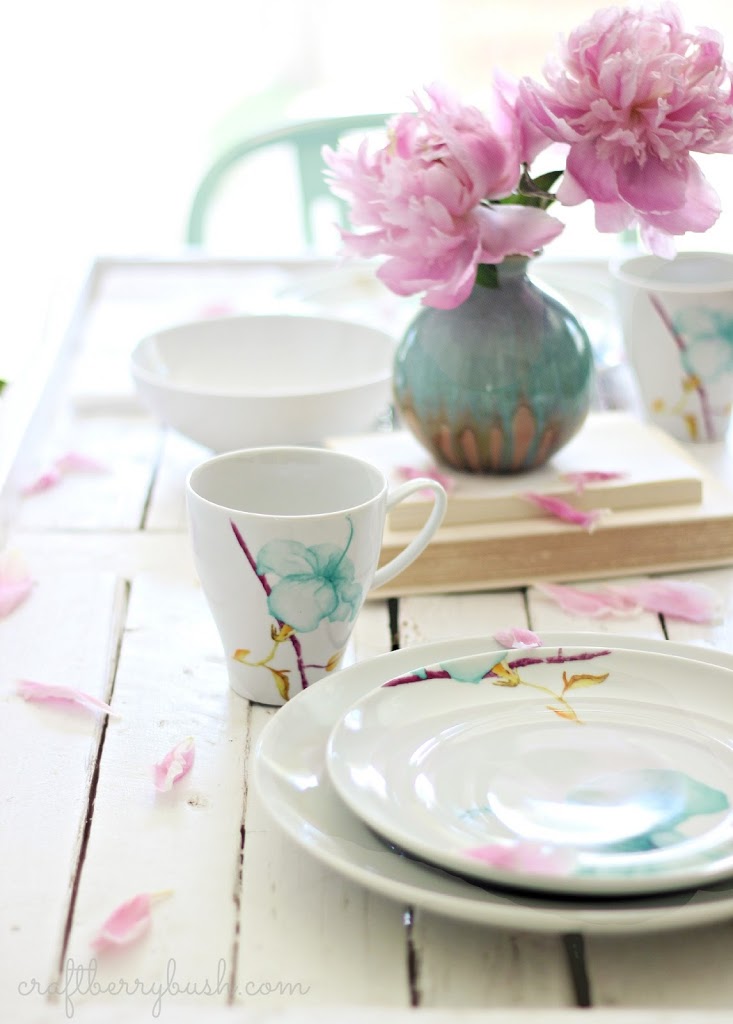 I love the easy and casual feel of the plates, especially
for
this
time of year. But it can also be used for a more formal
setting.
Don't they look dreamy against the gorgeous Peonies?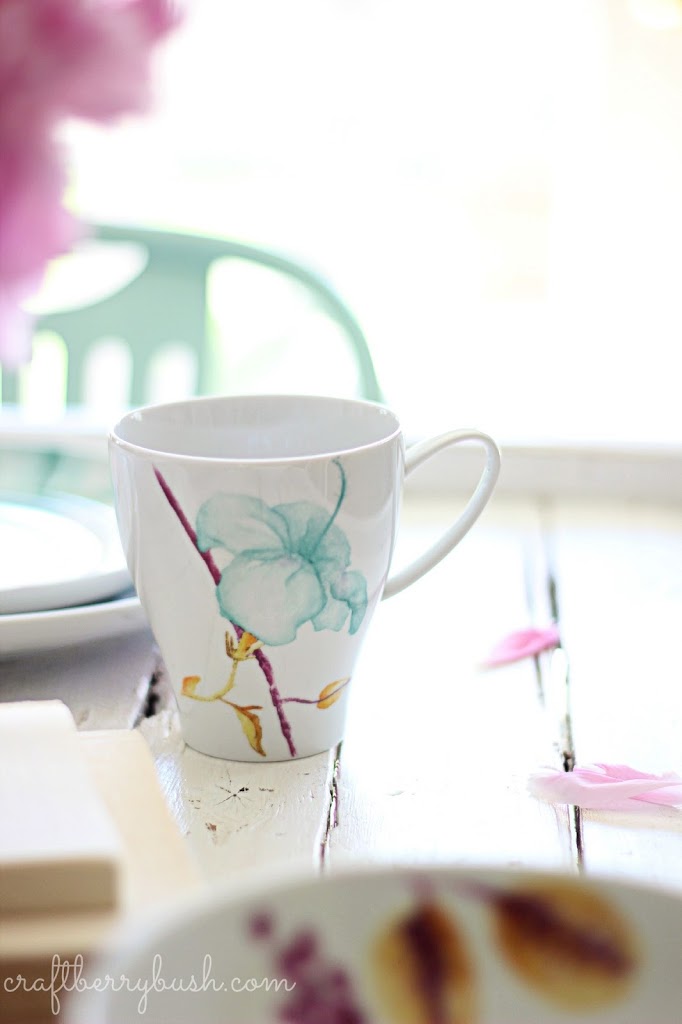 This mug has already become my favourite.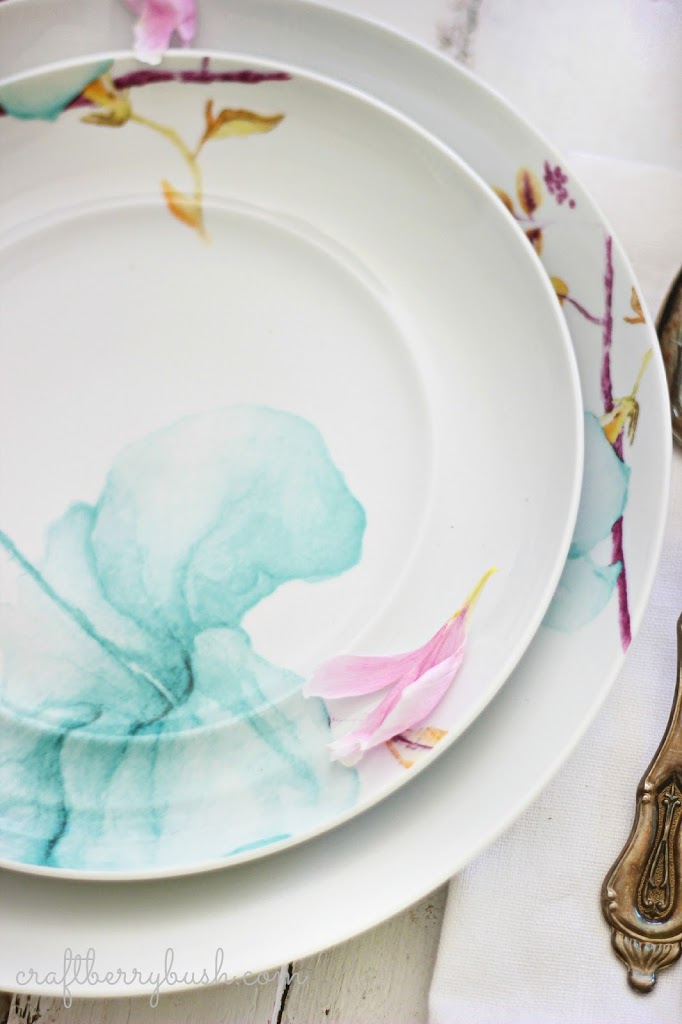 You can bet I will be displaying these in our hutch
this summer,
and you will of course be the first to see it!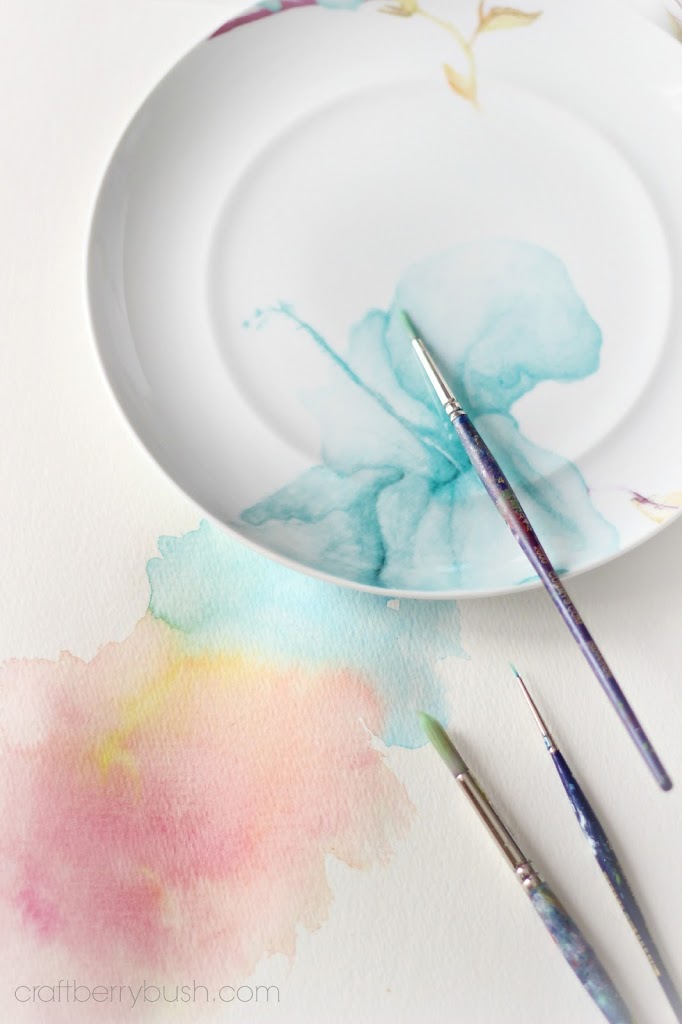 Looking at these makes me dream of having my own pattern one day.
Wouldn't that be such an honour? Sigh…a girl can dream, can't she?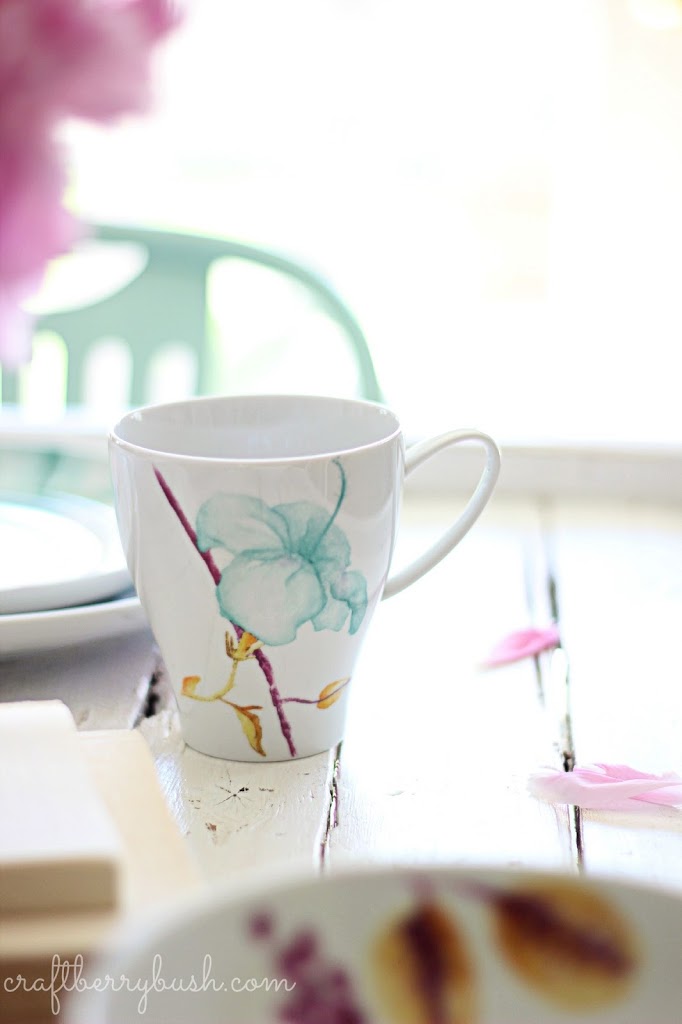 You can find this gorgeous Aliza Teal pattern and
other
beautiful patterns at
Bed Bath and Beyond
.
Come back tomorrow for details on
a
chance to win your own 4 place settings!
That's right. Mikasa is generously providing
me the opportunity to conduct a giveaway.
Have a beautiful day and see you tomorrow!