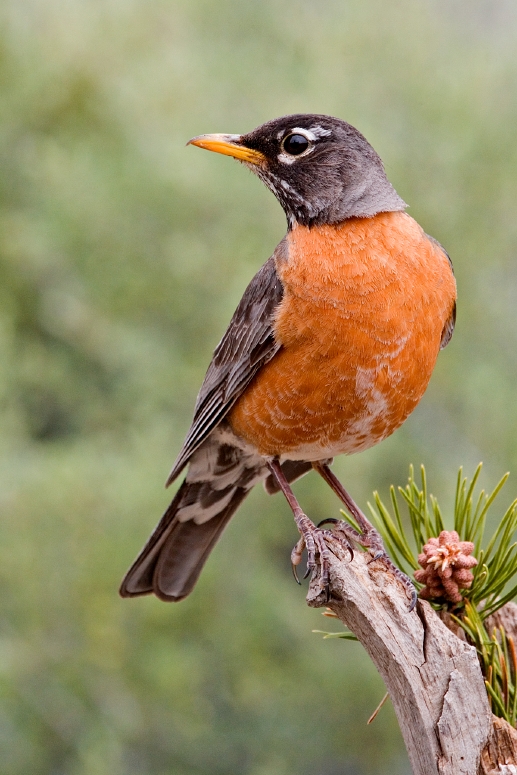 This is the story of a little American Robin named Pemberley. It was early Spring and time to look for a perfect home for her and her soon to be new family. After looking high and low, far and wide, Pemberley could not find her perfect home.
That was until she spotted our wreath hanging outside our front doors
.
While Pemberley was in the midst of building her nest, we had contemplated moving the nest to a nearby area, but refrained for fear she would abandon the nest. She had after all began building the nest in our primary entrance to our home, but we thankfully have a double door entrance and Pemberley was considerate enough to have built her nest on the stationary door.
As time progressed, Pemberley became accustomed to us coming and going, but we felt that as her gestation period got closer, we did not want to interrupt her and have been using our back door to come in and out of the house.
Seeing our children's excitement over our new visitor and her clutch, we decided to hang a small (non-intrusive) camera in the wreath to capture and live stream one of life's little miracles as Pemberley and her new baby chicks enter the world. We hope you will join us each day as together we follow along in the diary of a bird named Pemberley.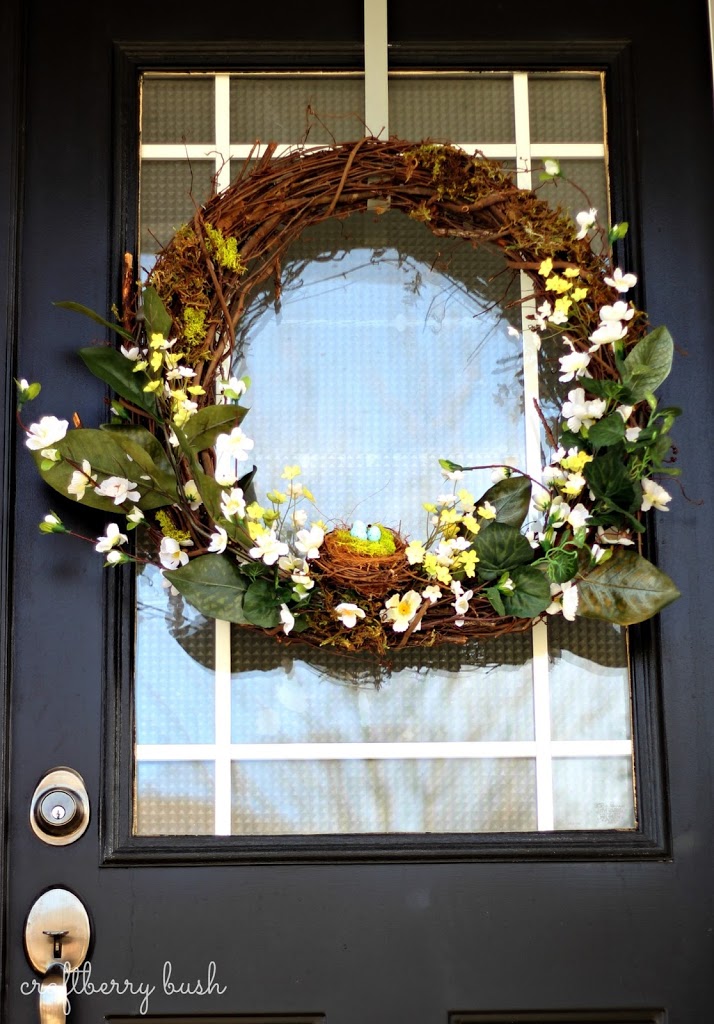 The wreath prior to her building a nest
(perhaps she was attracted to the faux nest I had used to decorate?)
Photo of the first day we spotted the nest being built (photo taken April 13th via iPhone)
Progression of eggs laid. The first egg was laid April 20th, the second on April 21st. We missed the third egg but Robins lay their eggs one day apart. Finally her clutch was complete with her fourth egg laid on April 23rd.

Which brings us to today. We have the camera set-up to live stream as much of Pemberley's happenings everyday for the next several weeks. The eggs hatching…feedings…learning to fly. We hope to capture as much of it as possible, so please make sure you tune in daily to watch and spread the word so others can watch along and experience nature from a bird's eye view.

We estimate the eggs are not due to hatch for several days, but you can watch as Pemberley guards over her nest, lovingly flipping her eggs with her beak to ensure the eggs temperature is even throughout and the little ones hatch full of health. Nature is truly amazing.

much love,