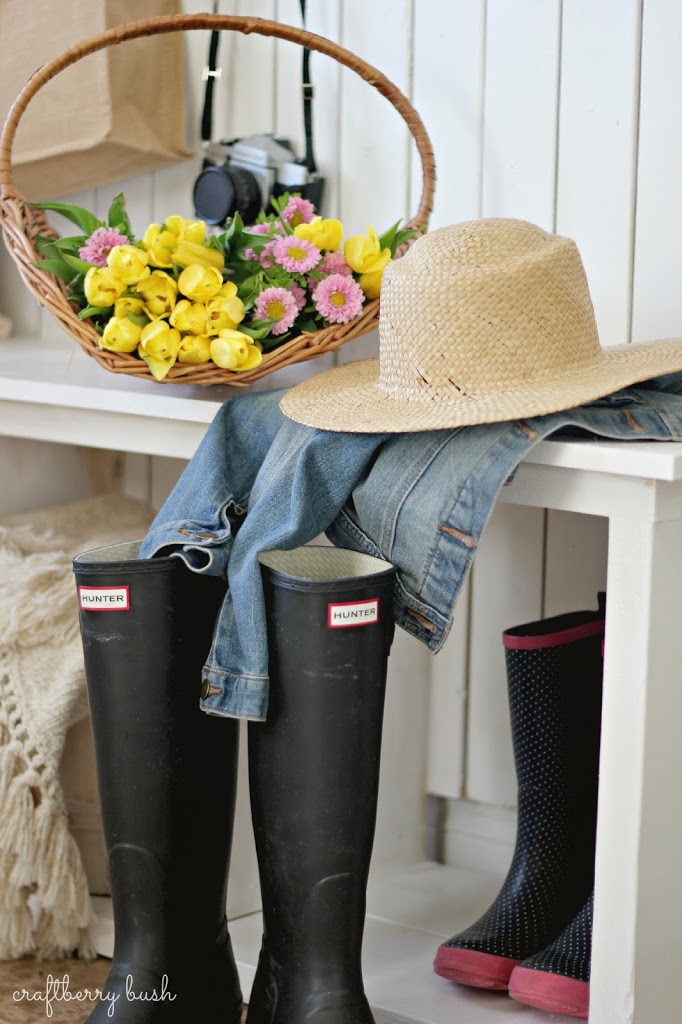 Hello again! Thanks to everyone for leaving such sweet comments on our little mudroom makeover post yesterday.

Interestingly, many of you not only commented on the reveal itself, but my comment about having brought our tiles back to life.

But before we discuss Spring cleaning, I wanted to show you some photos from around our home, all freshened up for Spring.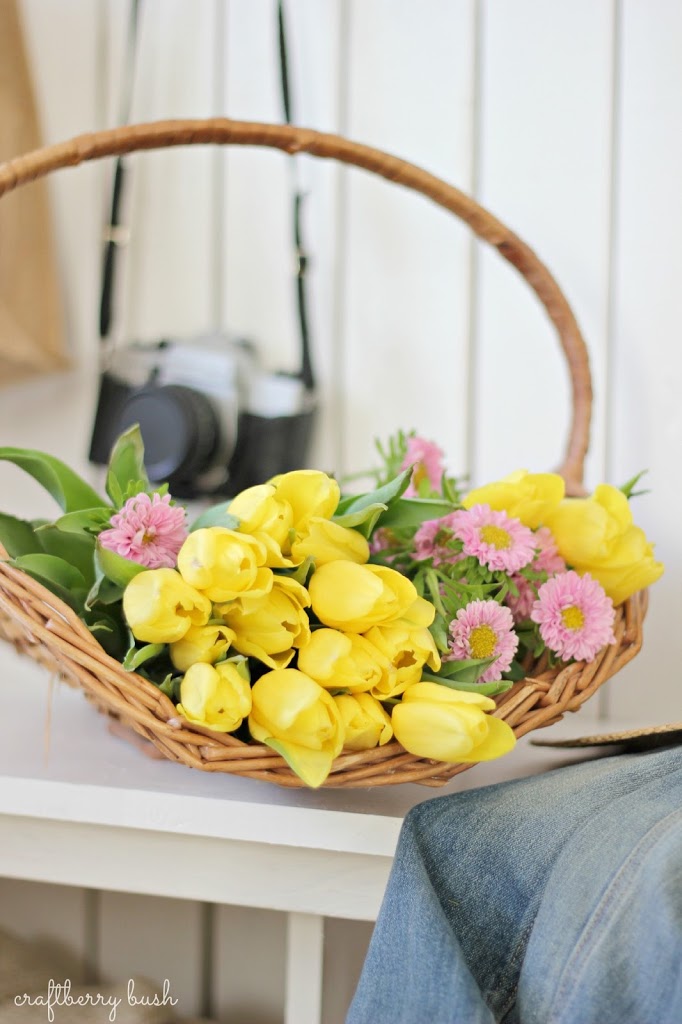 I love this time of year as tulips are so readily available. Hubby brought these home for me last Friday.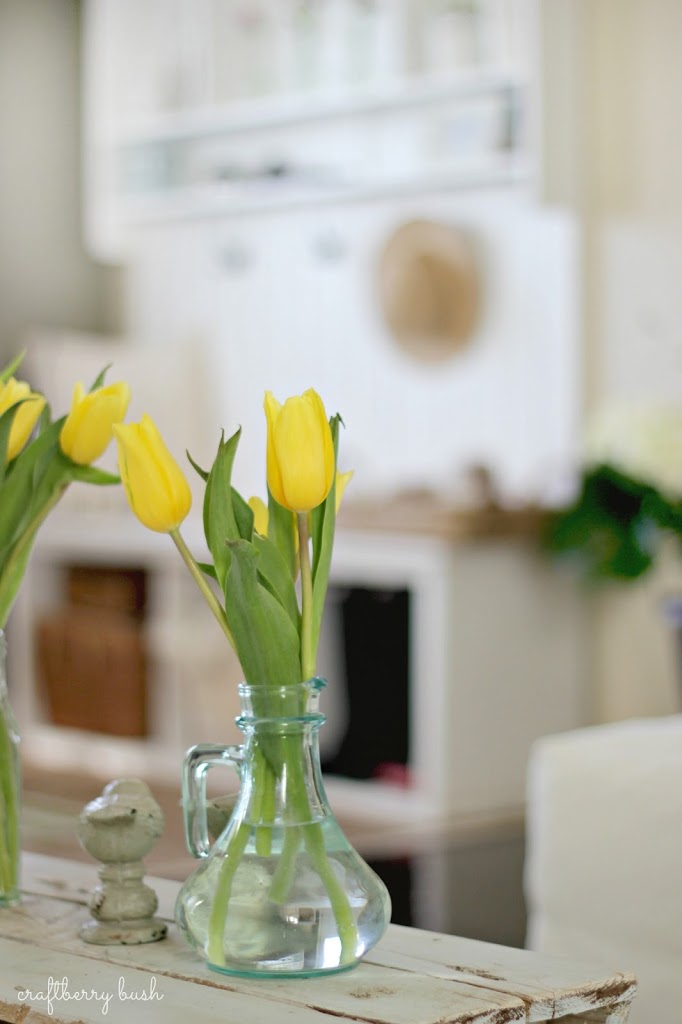 To help tulips last a little longer –
at least here, where we're still experiencing cool winter nights –
keep them in the garage during the night time.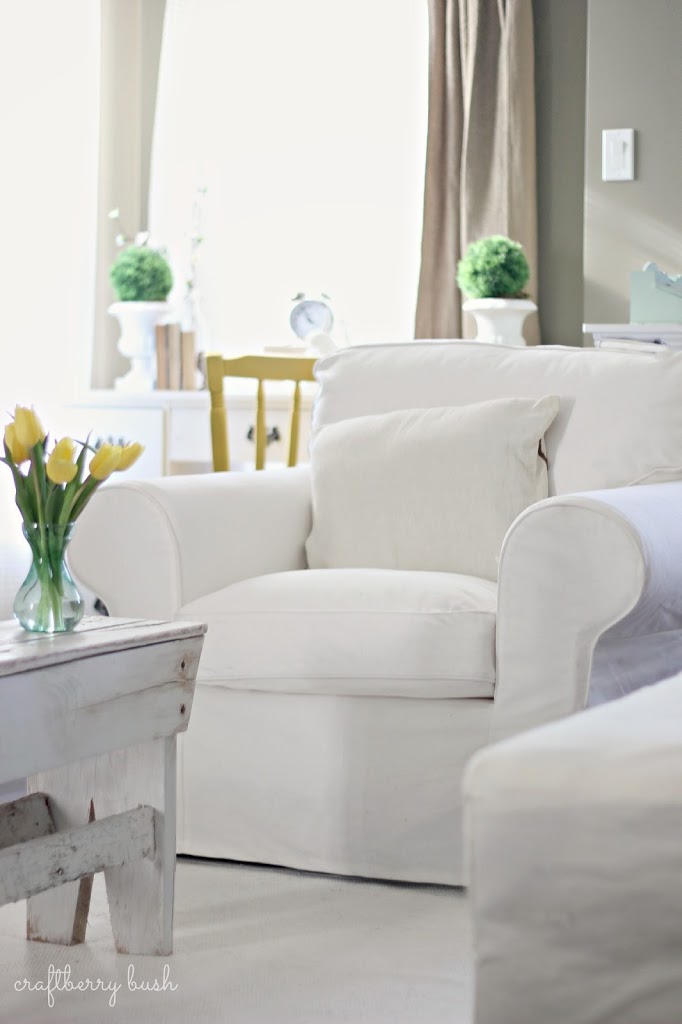 I love the pops of colour against the white of our living room.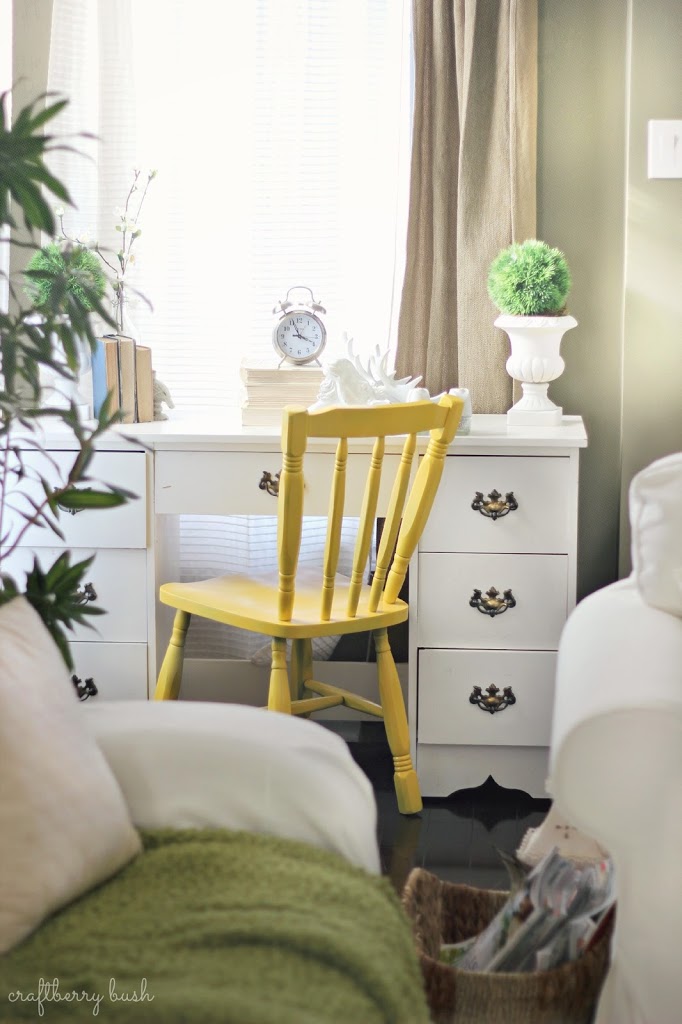 I had painted this chair last summer for Bella's room, but it has somehow made its way downstairs to coordinate with the rest of the decor 😉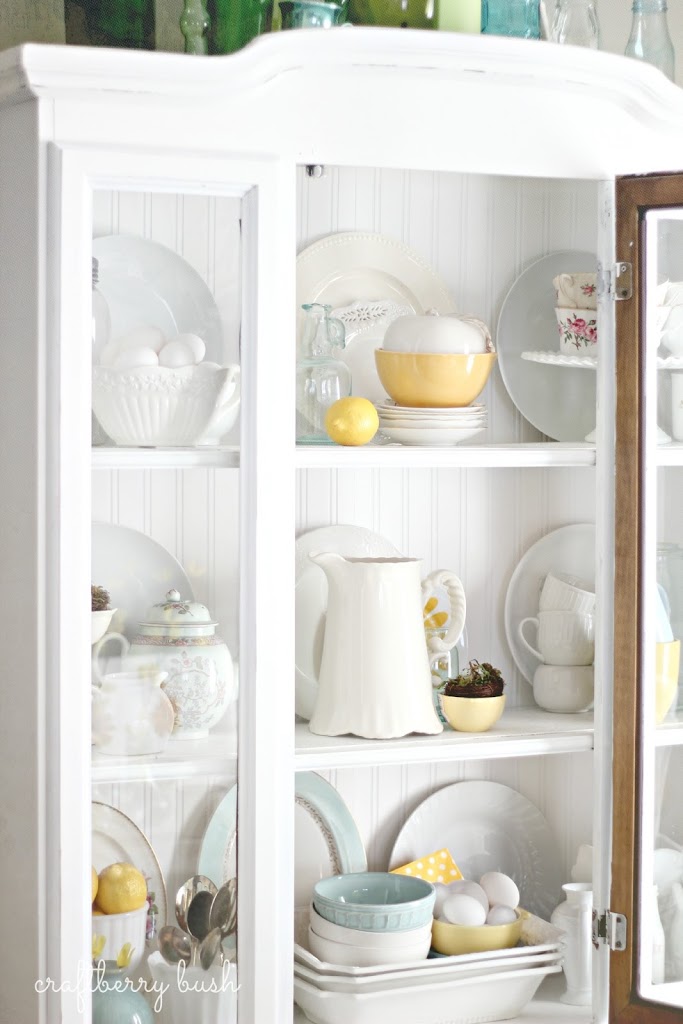 You've likely already seen the hutch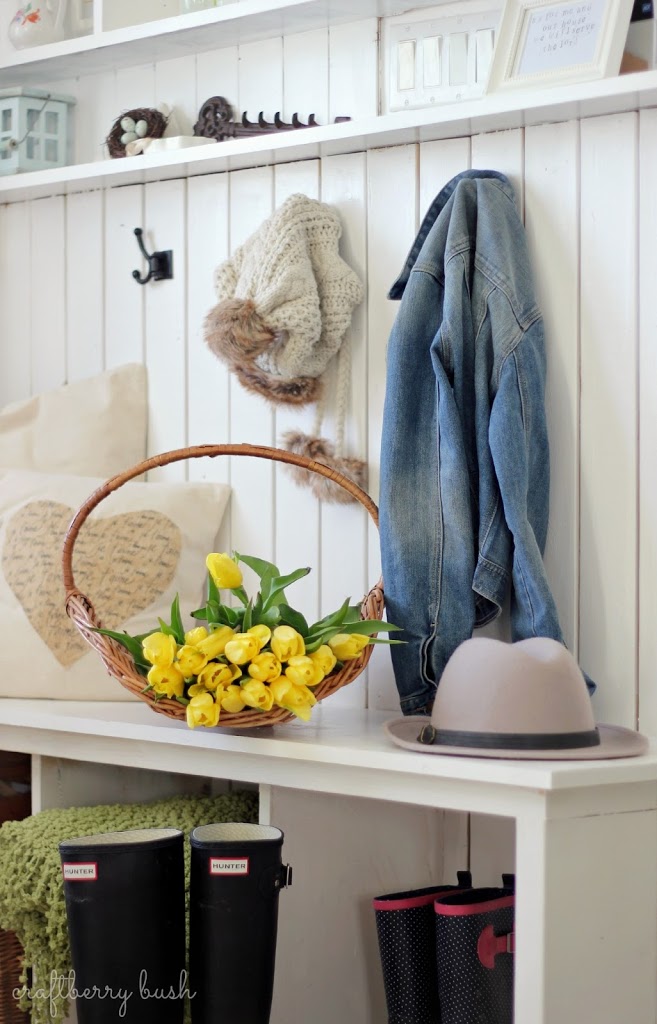 So now it's time to talk about Spring cleaning and dirty floors…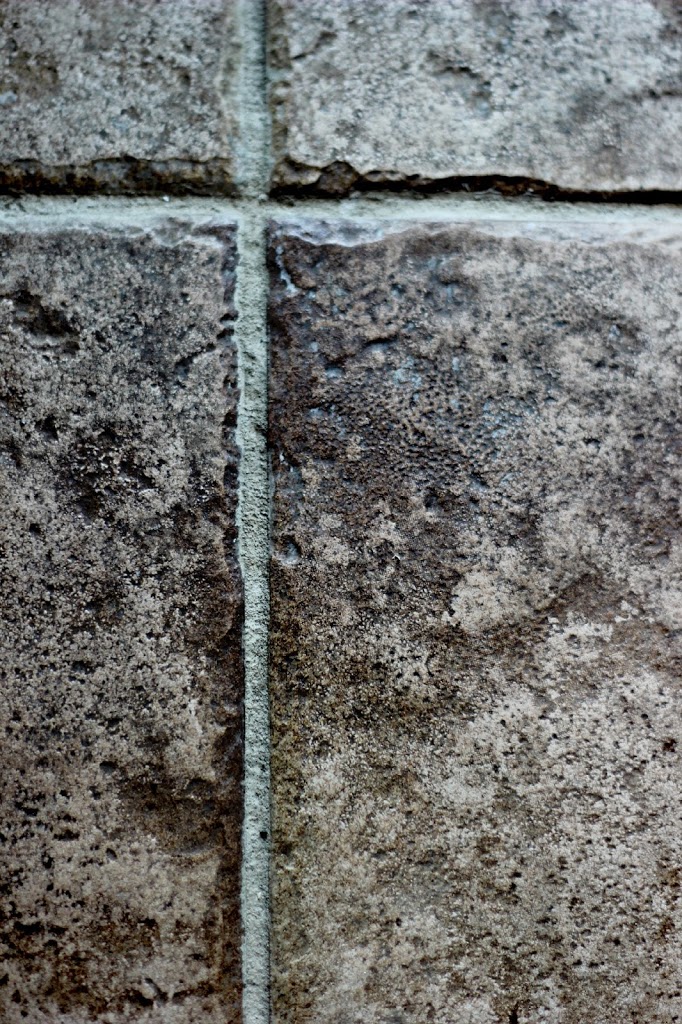 You may recall seeing this very dirty tile in yesterday's post. Between the heavy winters we experience here in Ontario and the little makeover we were working on, these tiles had gotten very dirty. The grout is not only (supposed to be) light coloured, but the tile itself is porous, allowing the dirt to get caught in the little crevices.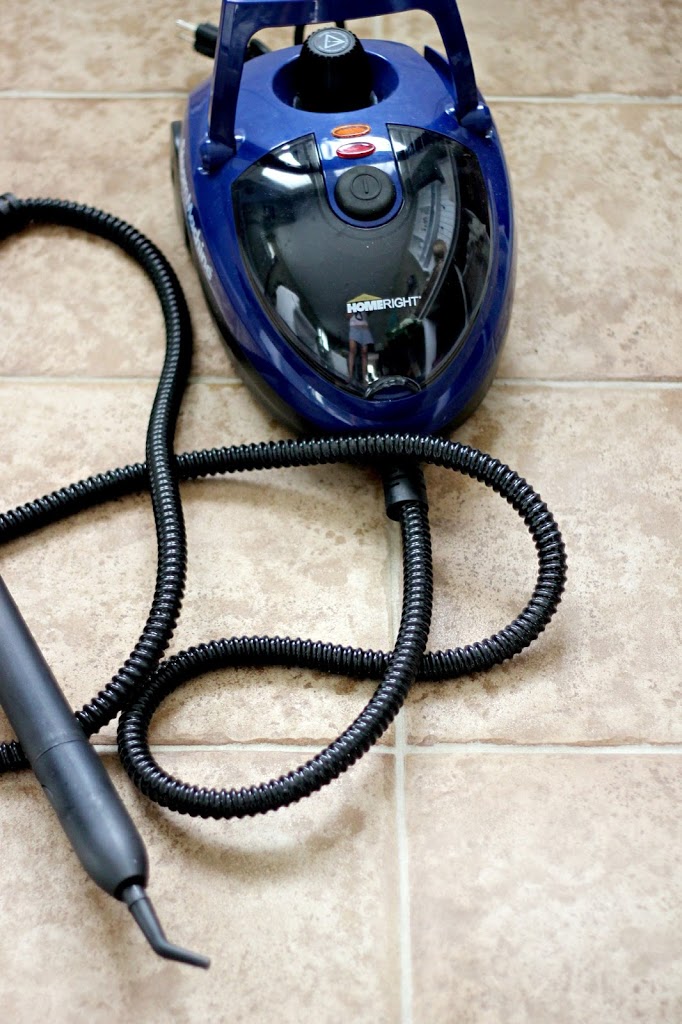 Coincidentally (and thankfully), the kind folks at HOMERIGHT had sent me their steam machine to test out and review.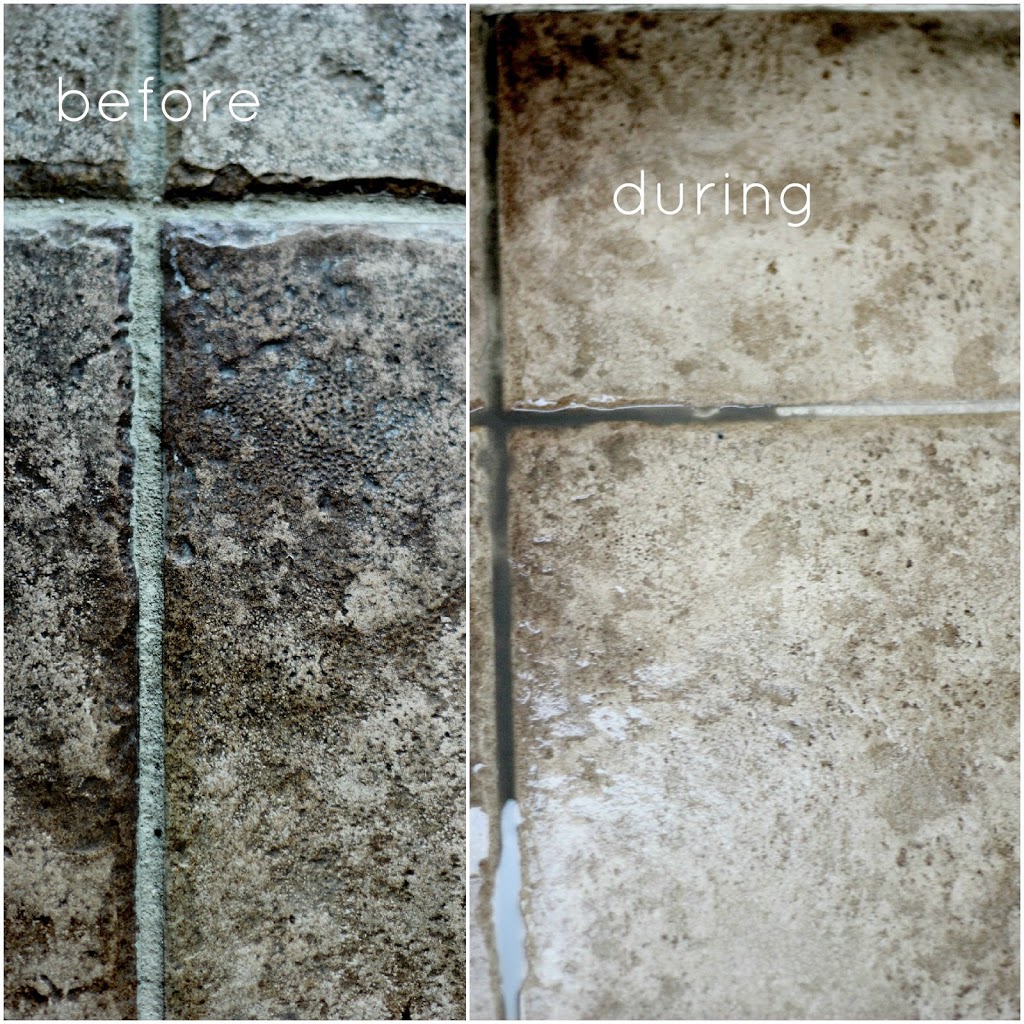 Here is the tile before and during the steaming process. Notice all of the dirt that is being lifted off the tile? And all without having to scrub! It's hard to believe that even though I clean this area often, there is so much dirt that gets trapped in the pores of the tiles. Yuck.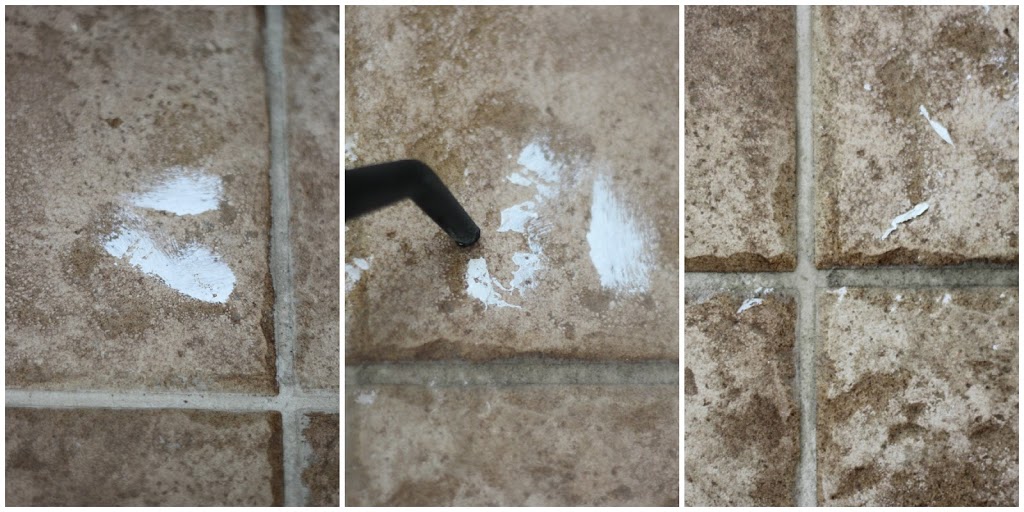 Admittedly, I'm not a very tidy painter as evidenced by the several paint spills I had left on the floor while painting our new bench. So I thought if the steamer was powerful enough to clean the dirt from the grout, why not see what it would do with the paint? In a matter of seconds, it lifted the paint, again without me having to kneel down and scrub.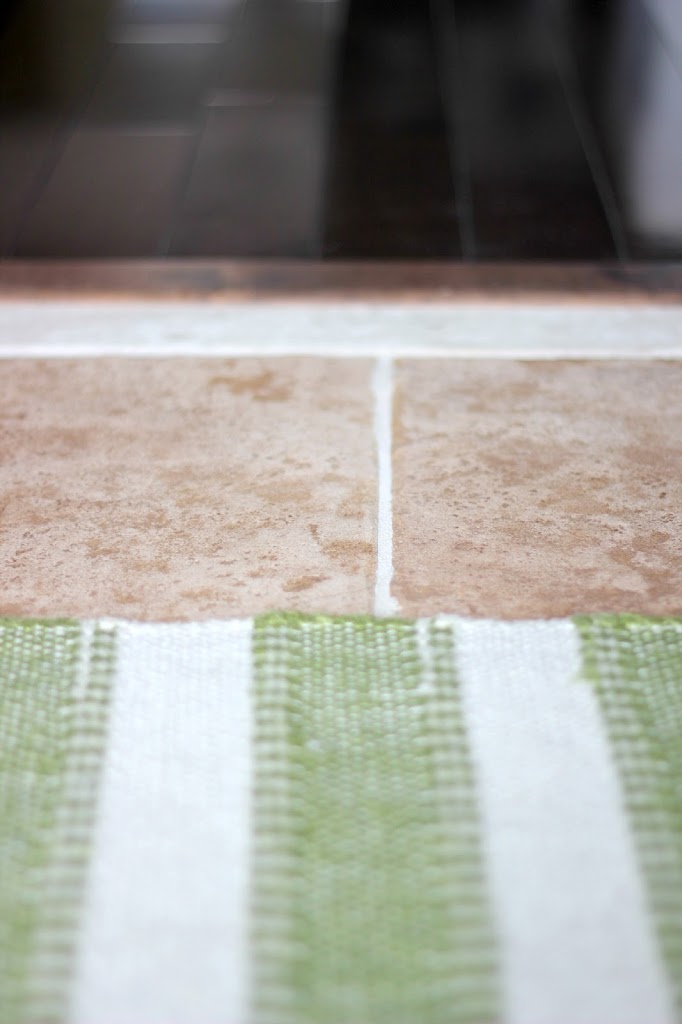 What a difference, right? Based on many of the comments left in yesterday's post, I know I'm not the only one who loathes dirty floors.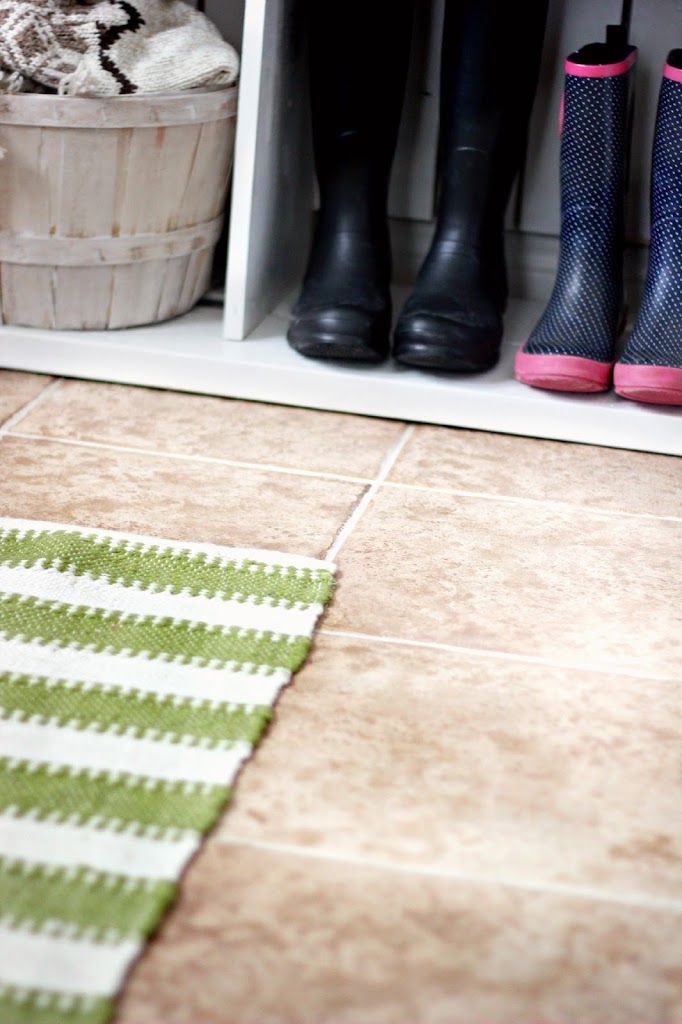 I was so excited with the results on the tiles that I proceeded to test out the steamer in our kitchen. The steamer removed the grease right off the range grill, the kitchen cabinets were easier to wipe and I will of course tackle the kitchen tiles. But my happiest moment with the steamer had to be when the little bits of residues from glue gun projects came right off the kitchen counter!

The only 'cons' I found with the steamer – if you could even say these are cons – is that a full unit takes approximately 8 minutes to heat up before you can use it and if you run out of water, you have to wait until the unit cools down to refill.

These 'cons' are of course a result of my impatience as if you fill the unit to its maximum water capacity, it will last approximately 45 minutes which should be more than sufficient for spot jobs. But my challenge is that I wanted to use it on everything!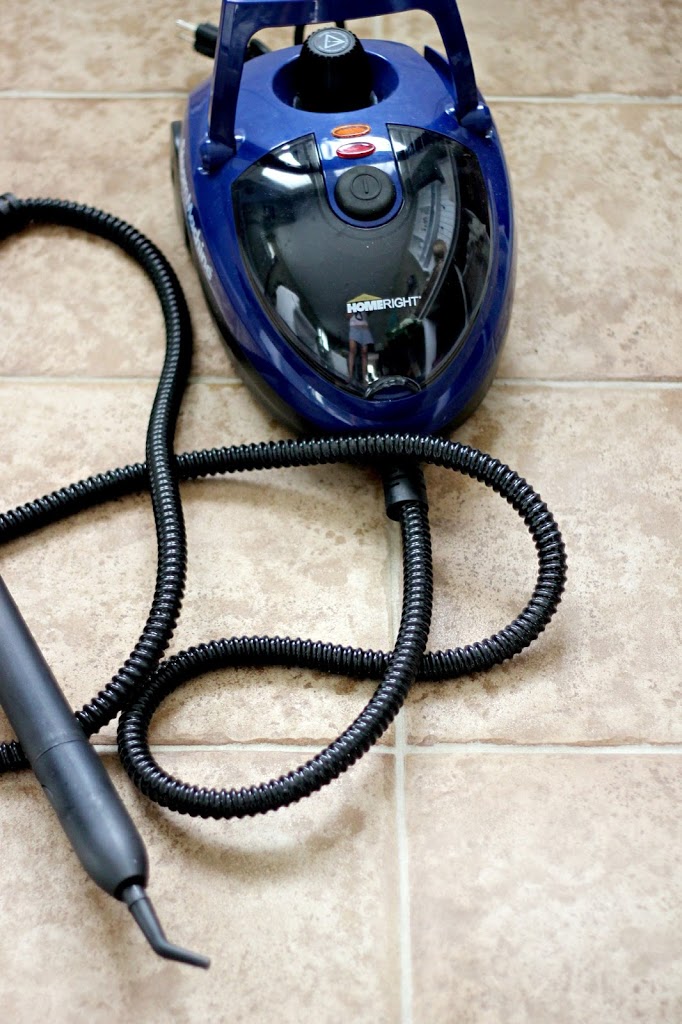 Suffice to say, I am very pleased with the HOMERIGHT steam machine.

The steamer is not only used for cleaning, but sanitizing and disinfecting also. And it comes with many attachments to suit your cleaning needs. It has an attachment to assist removing wall paper and can even be used outside as it has a brass brush to clean grease off the BBQ grill.

Now for the little surprise, which I'm sure you may have already figured it out (just read the title of the post). The folks at HOMERIGHT were not only kind enough to provide me a unit to test, but are providing me a second unit to giveaway to one of you, my amazing readers.

Just in time for Spring and Spring cleaning!

The giveaway will be done via rafflecopter to make things easier. Simply complete the required entry options and GOOD LUCK. This giveaway will be available through Sunday, March 31st at 11:59pm EST and the lucky winner will be announced on Monday, April 1st.