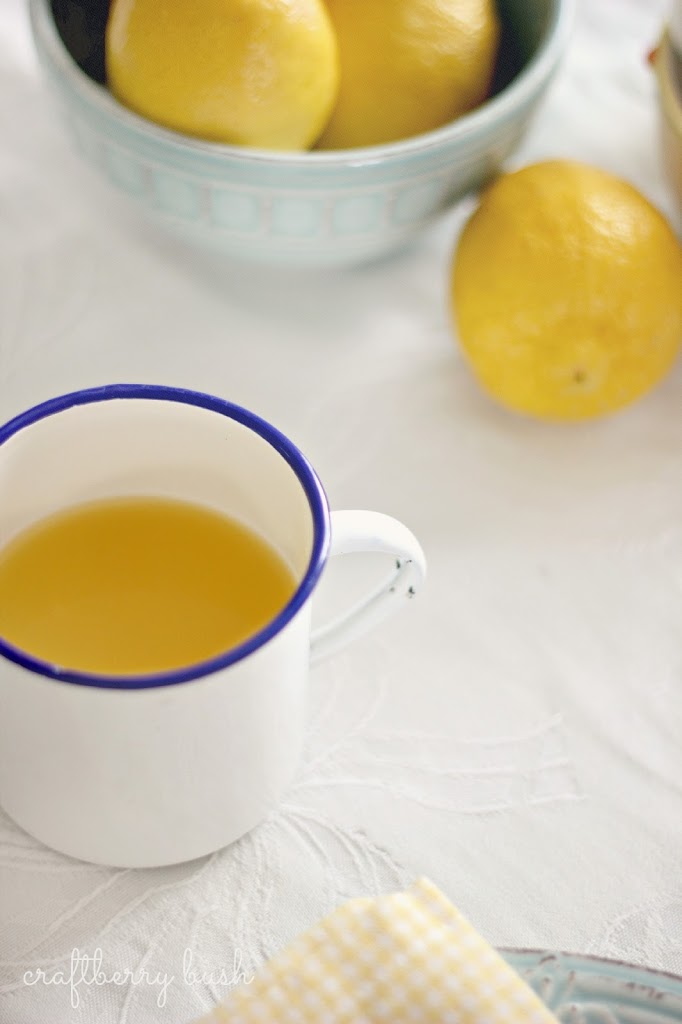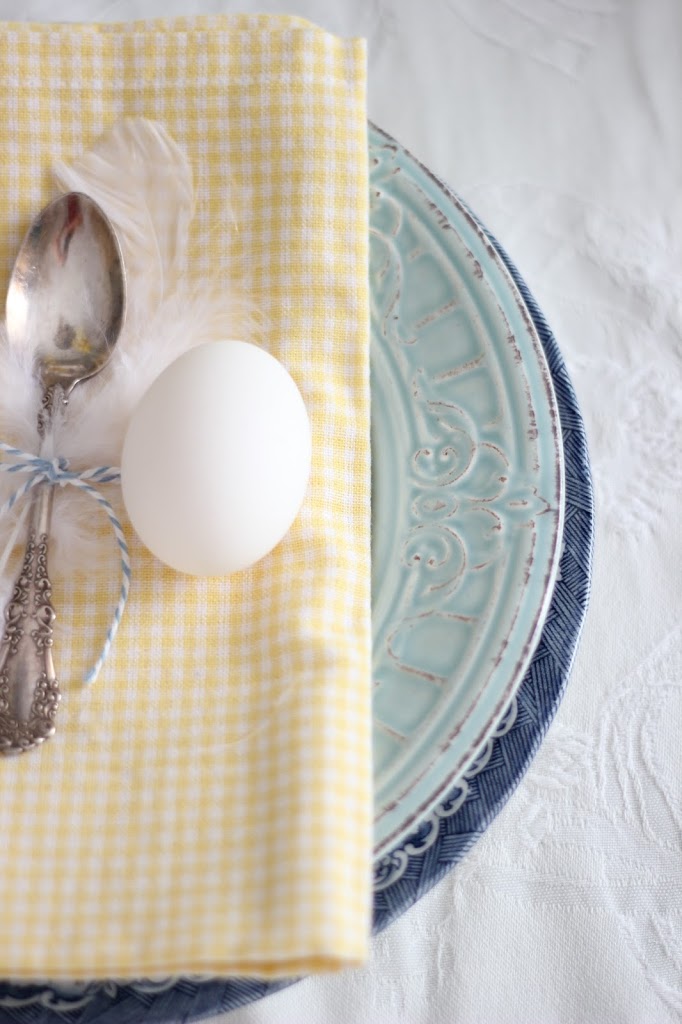 I decided to use a different colour combination this year. It feels fresh and very 'Springy'.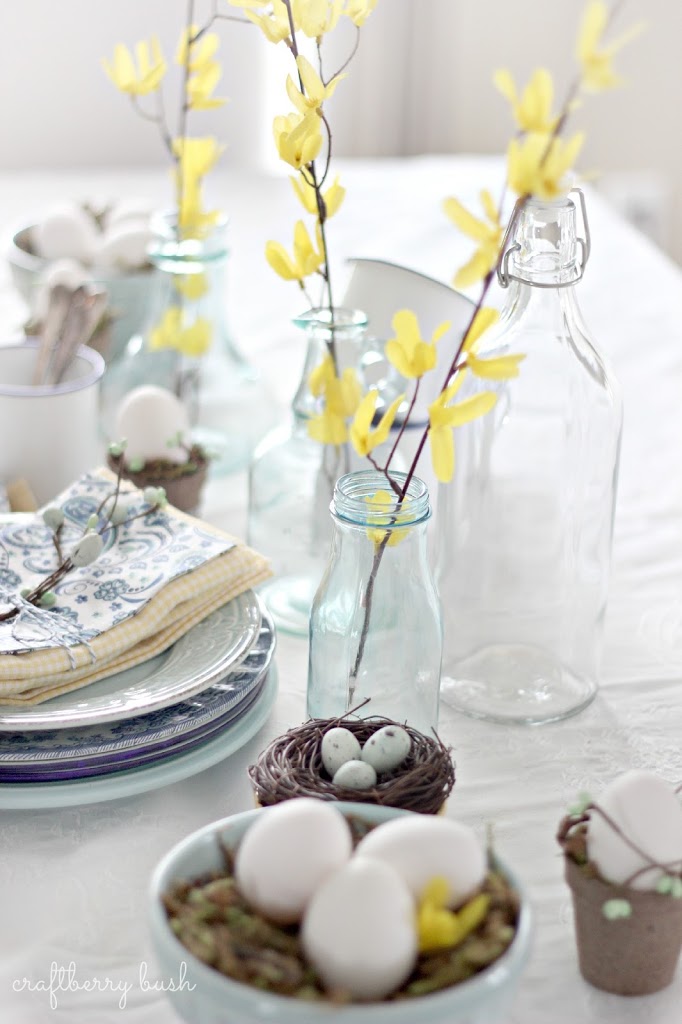 I love the blues of the jars and plates combined with the yellows of the Forsythia.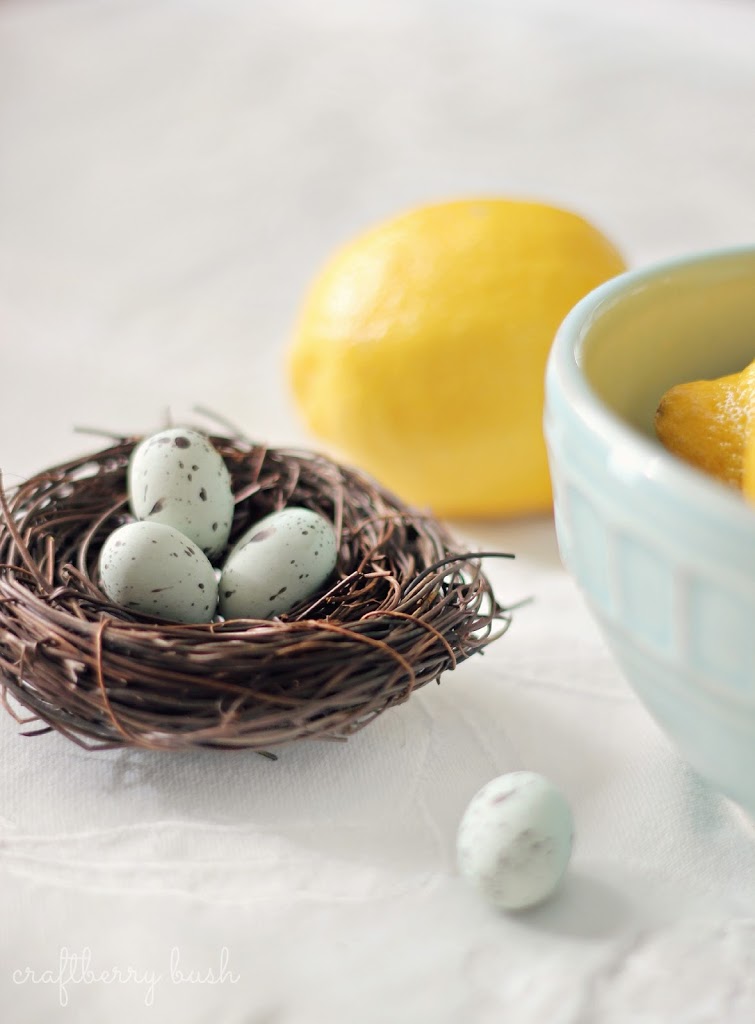 Little nests staggered across the table, along with bright yellow lemons tie it all together.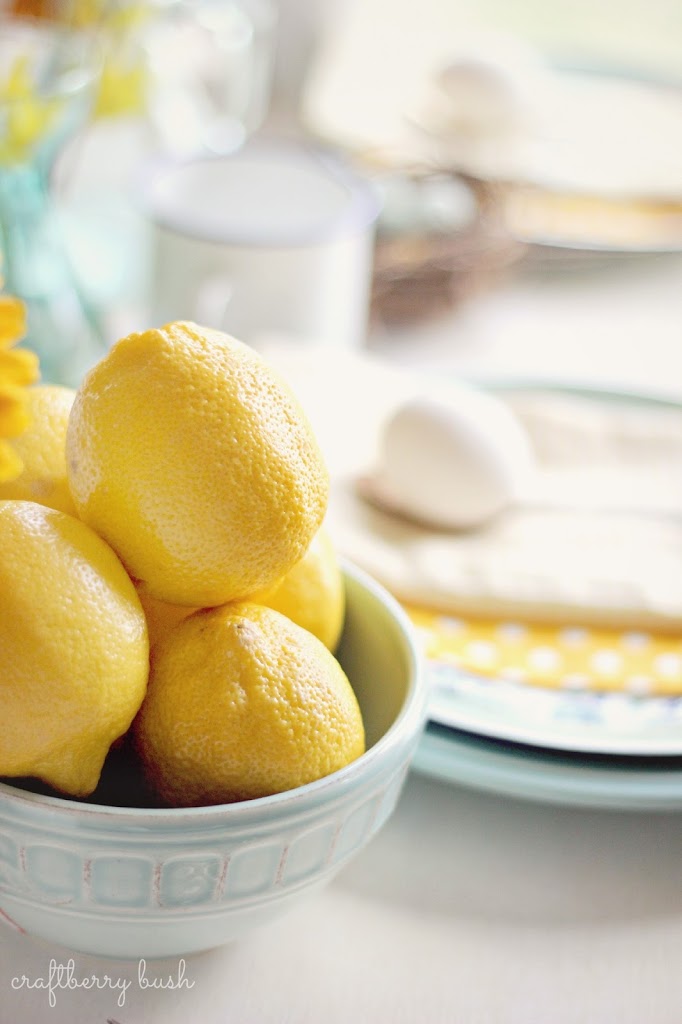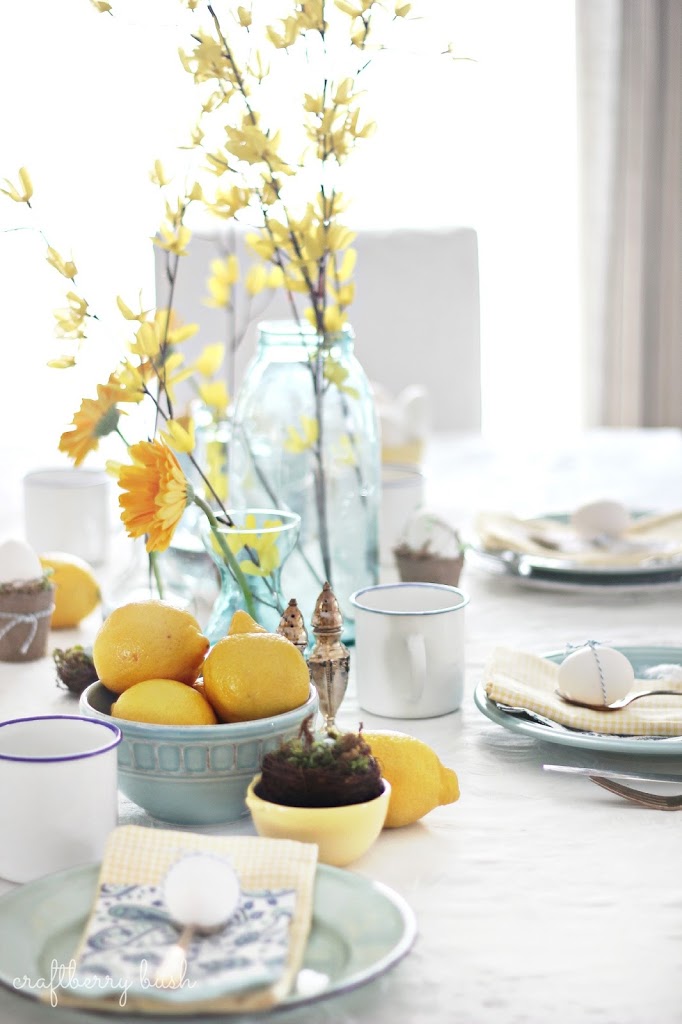 Nothing fancy, but I think it's so refreshing to look at.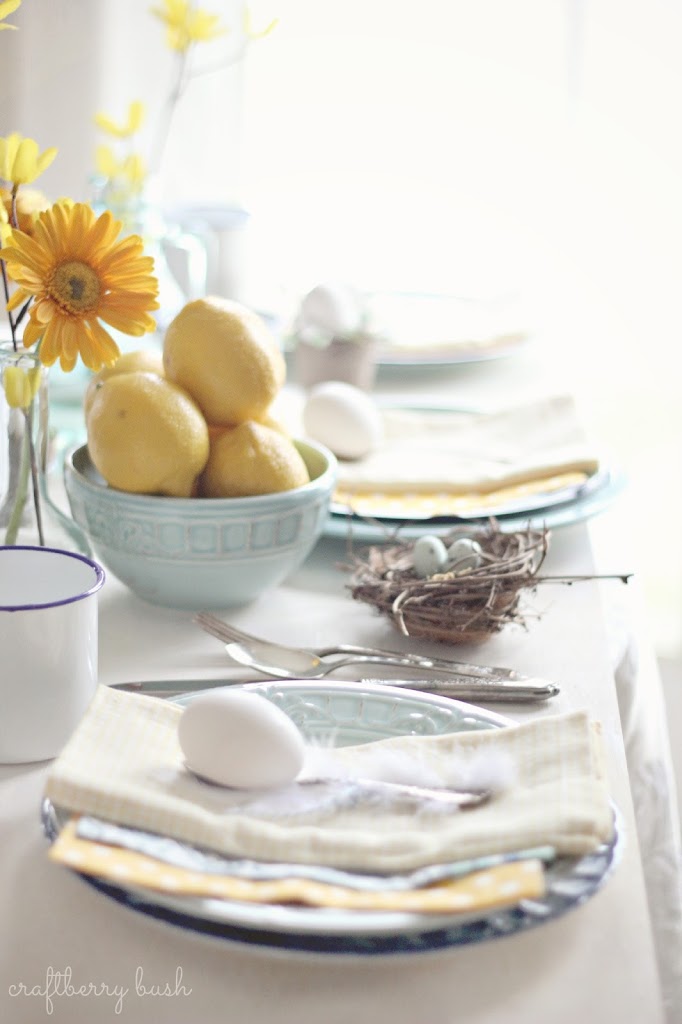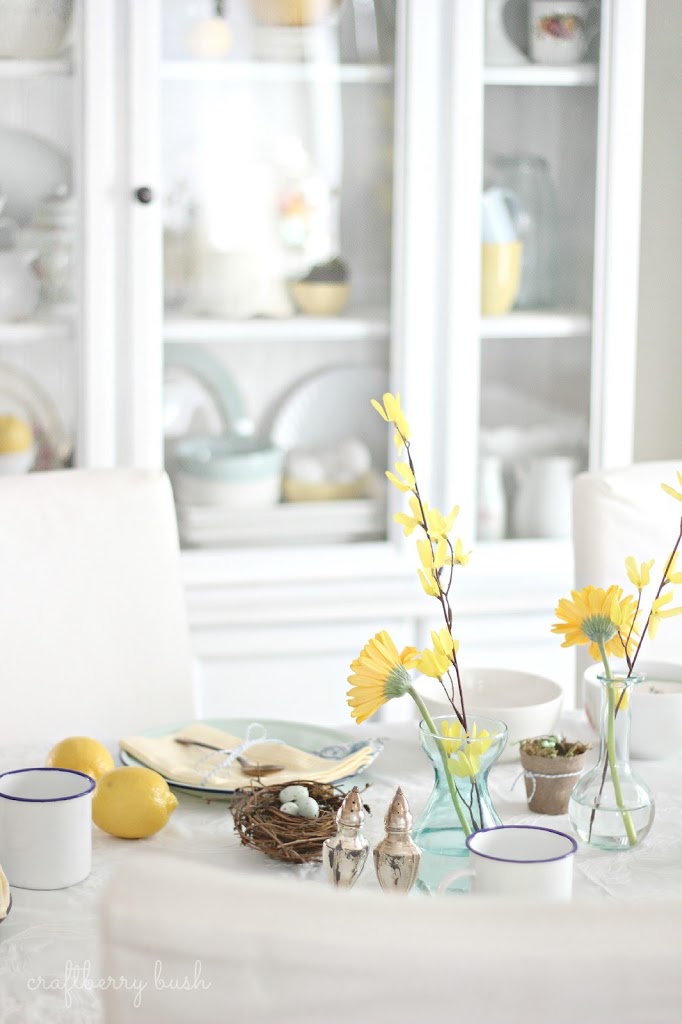 The hutch lends itself to a nice coordinated background (you can see more of it here).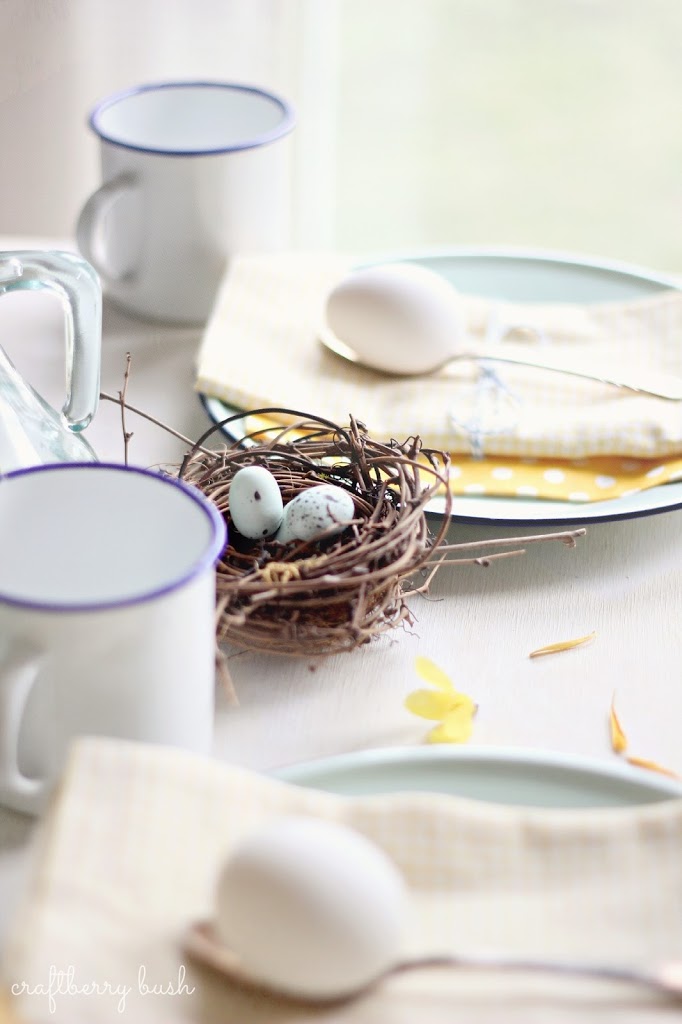 Thank you so much for taking the time to visit today. Have a great day!