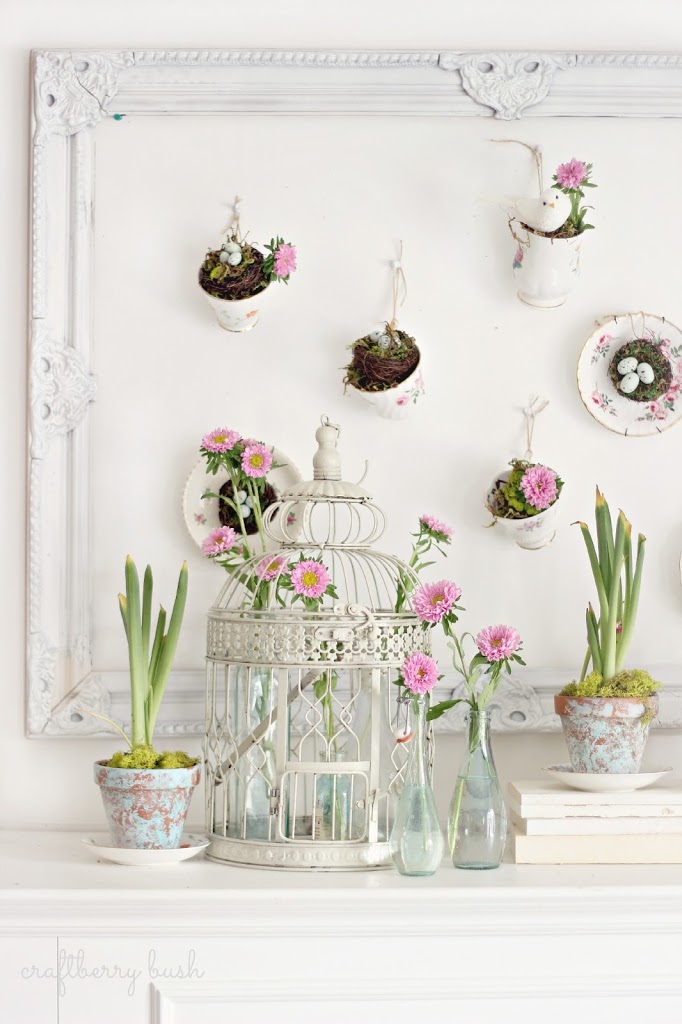 With the upcoming change in season, it's time to reveal my Spring mantel. If you have been following me for a while, you'll know putting a mantel together is one my favourite parts of decorating our home.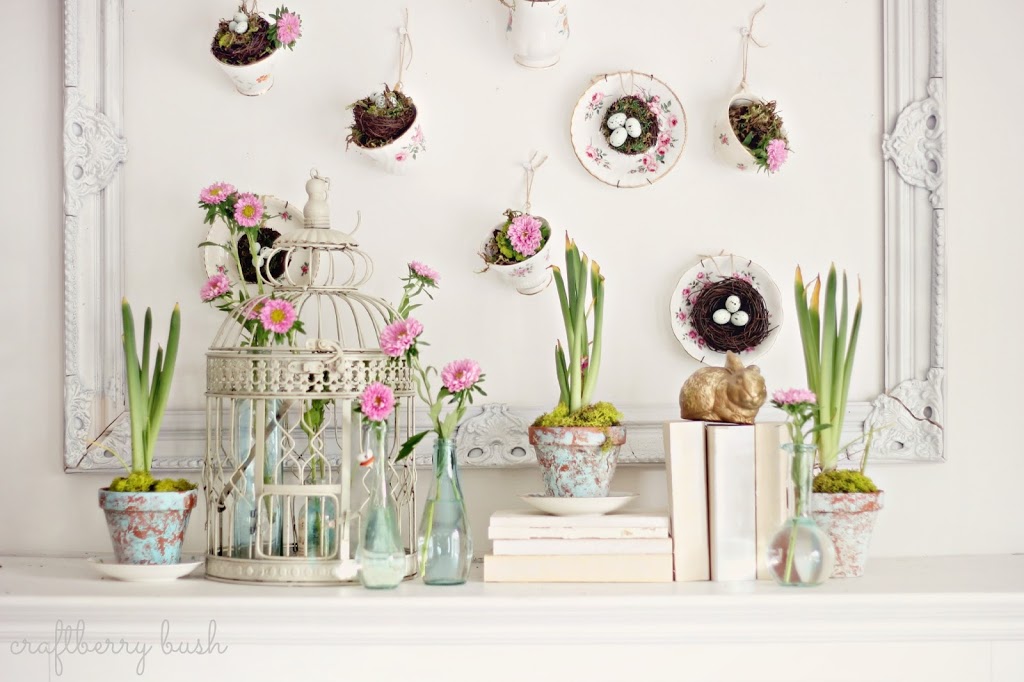 Every season, I challenge myself to be original, hopefully bringing something a little different than what's out there, while at the same time keep those elements that say 'that is a Craftberry Bush mantel.' I hope I have accomplished it.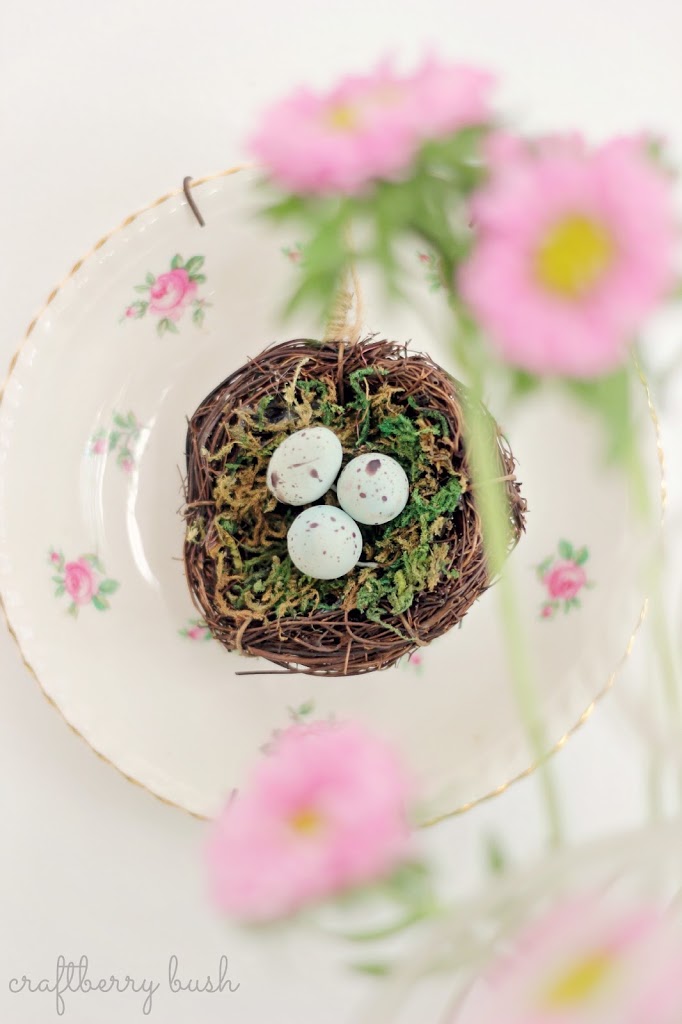 I have been collecting vintage tea cups and with the help of my sweet mother in law, have been able to collect some very sweet ones. I decided to incorporate some of them onto the mantel by hanging them on the wall as part of the display.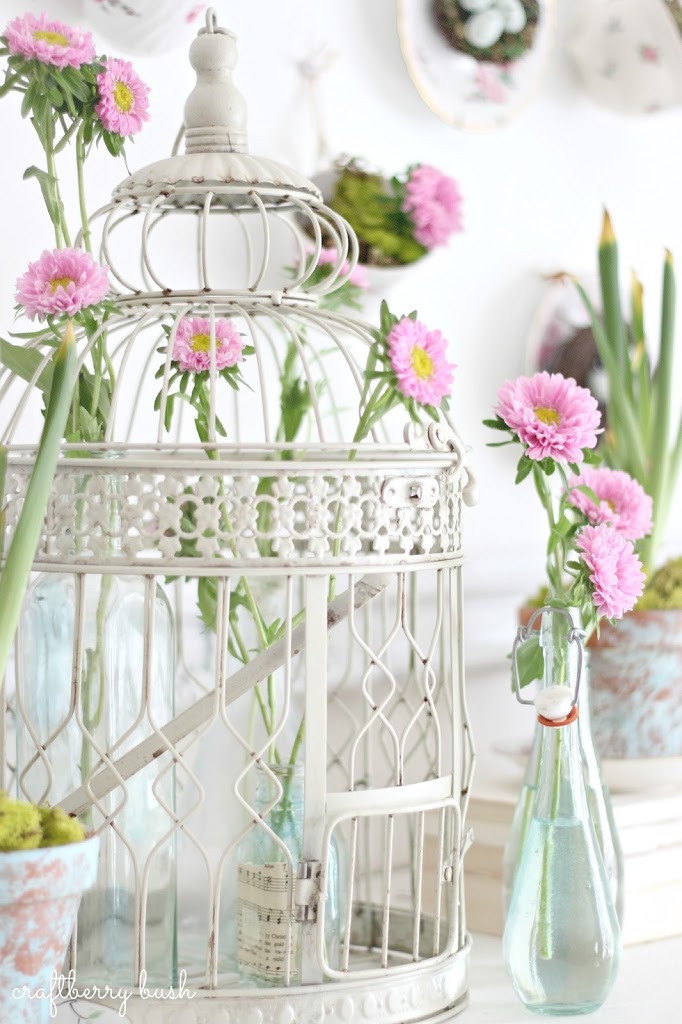 I shared a flower arrangement using this birdcage before and decided to use the same idea, but tone it down and use fewer flowers. You can see the arrangement here.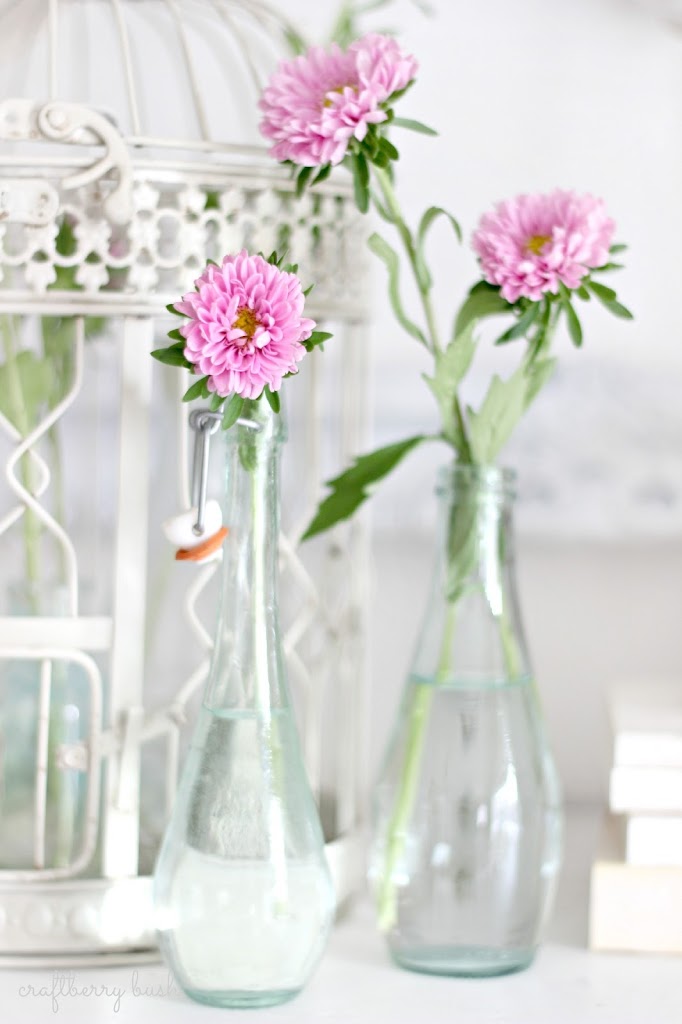 I'm not sure what these flowers are called, but I find them to be so sweet and simple and I just love them.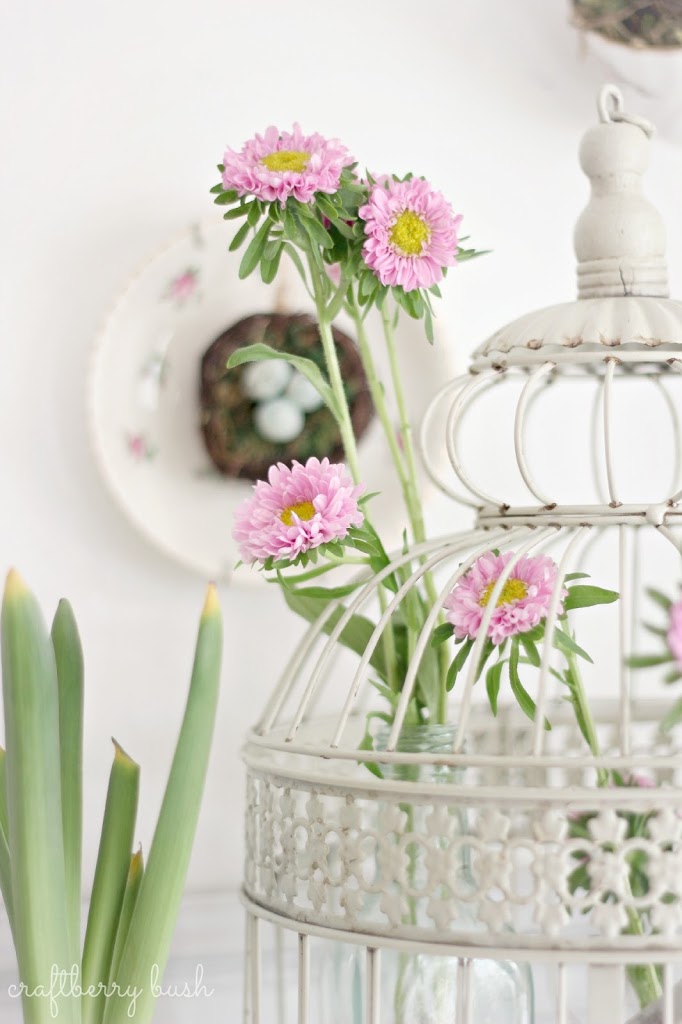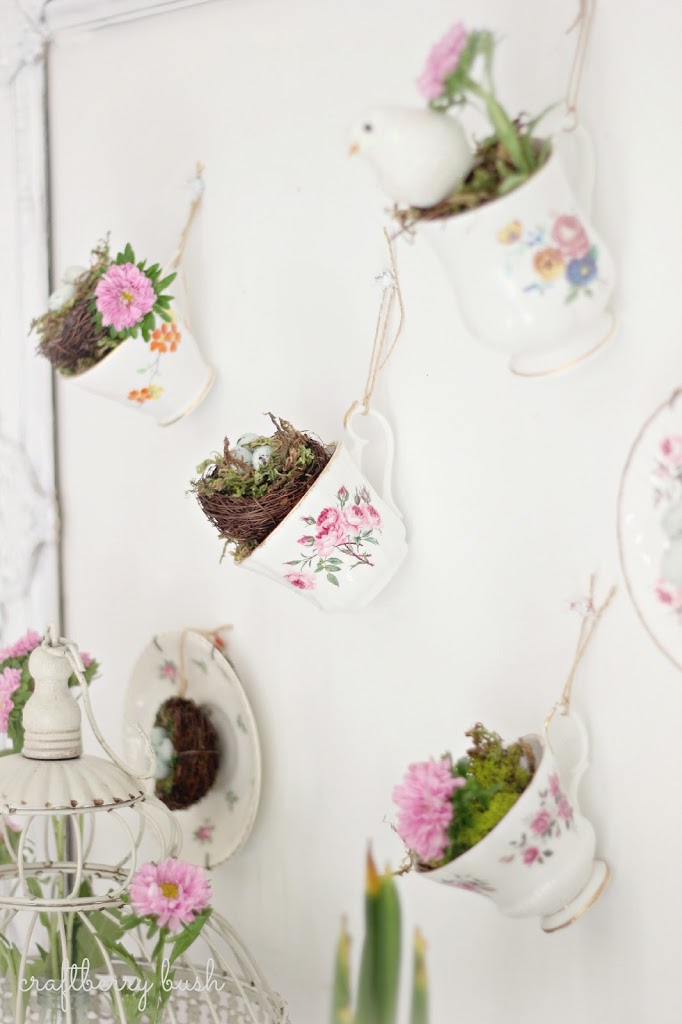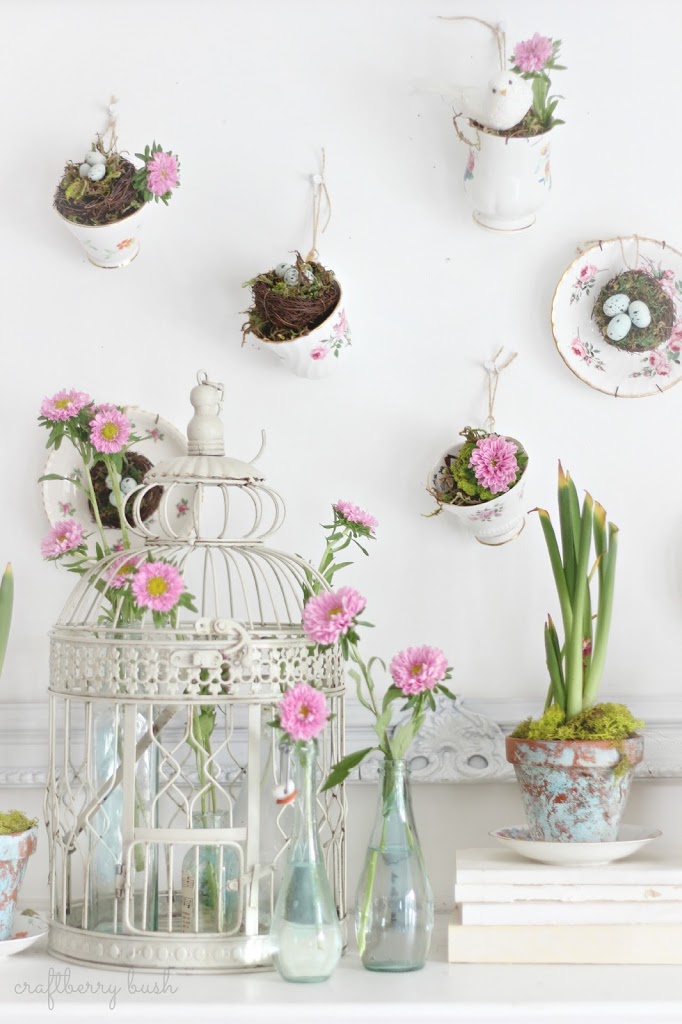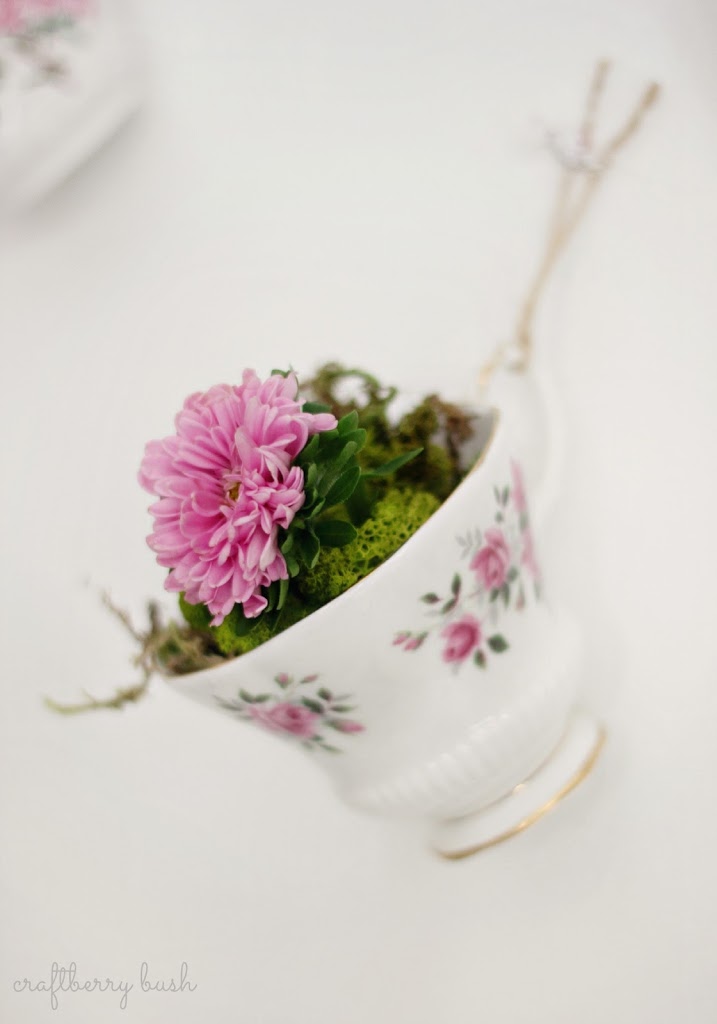 I simply tied some twine to the handle and hung it from a white thumb tack, placing a little floral oasis in the cup and covering it with moss.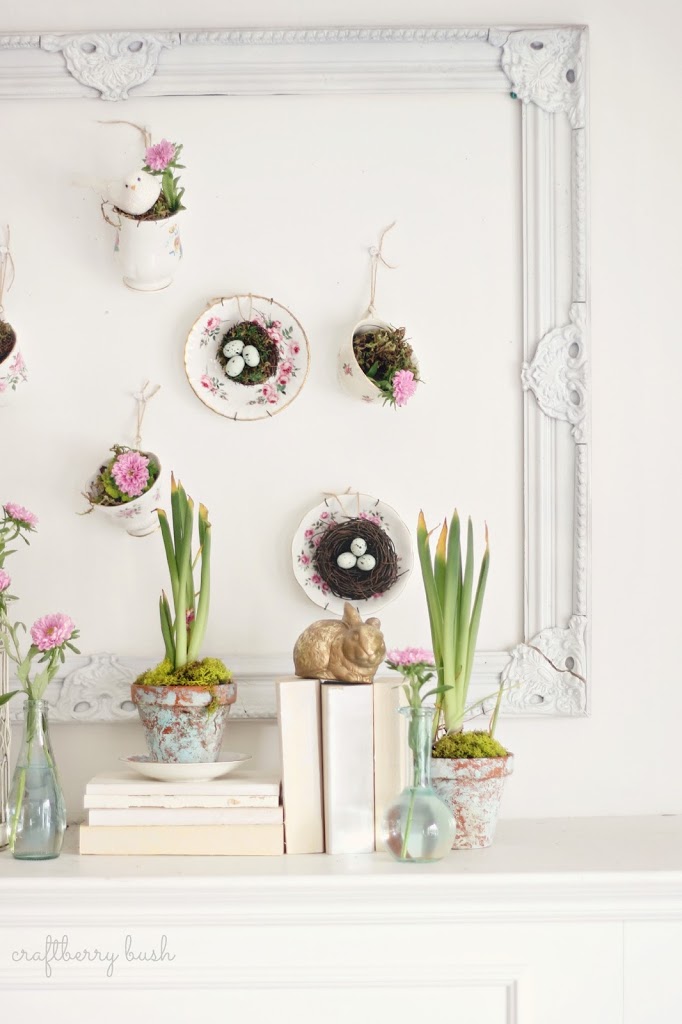 I of course used my old books and some terracotta pots I aged last year. I purchased the bronze bunny at our local thrift store and thought of painting it white but decided to leave it as is for a nice contrast.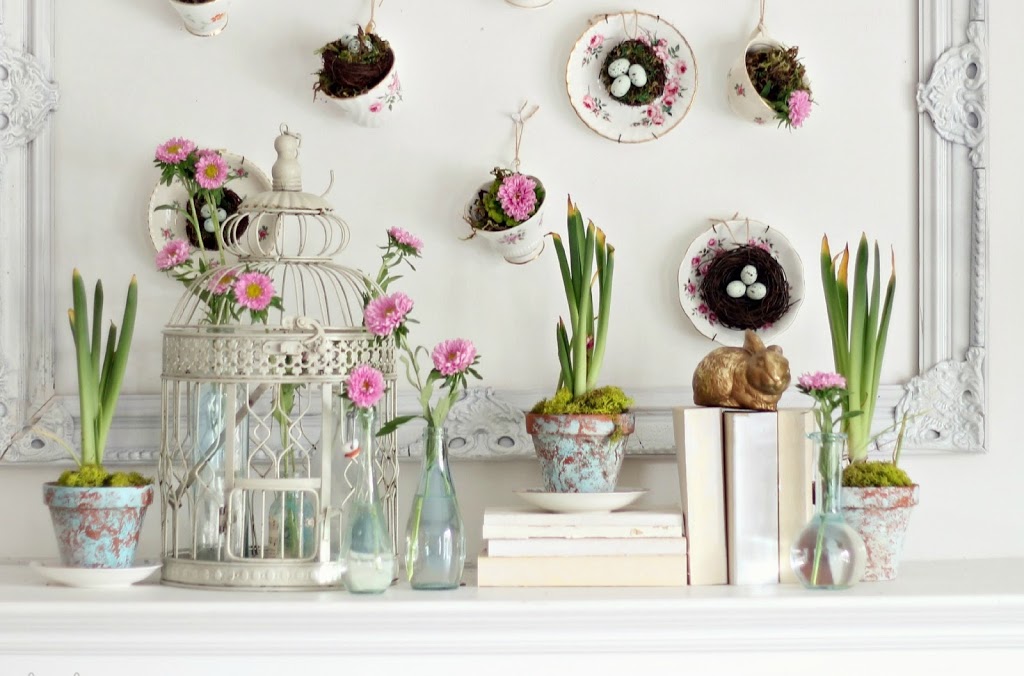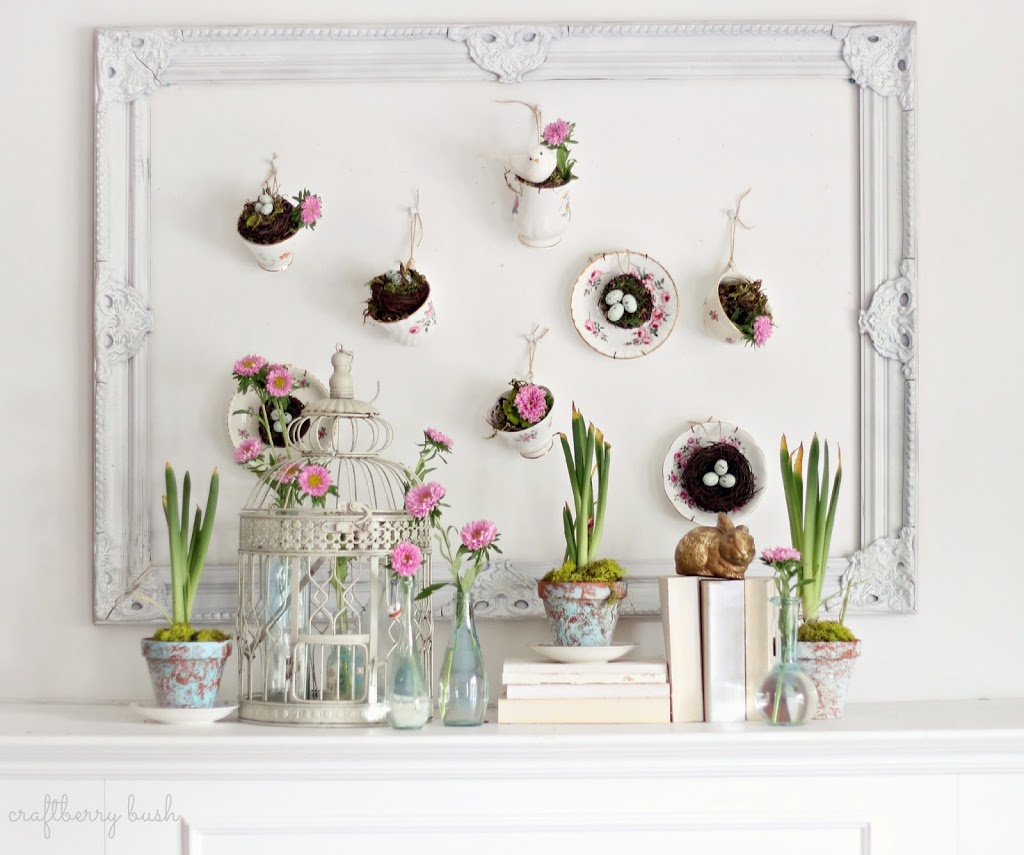 I had hoped the pictures would depict its sweetness, but I'm not sure that I was able to capture it. I think the display is playful and it makes me smile. I hope it makes you smile too.

Please don't forget to come back later tonight for The Inspiration Gallery. See you then!

much love,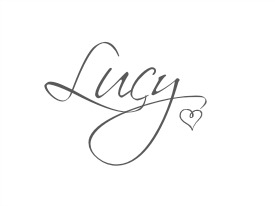 You can see last year's spring mantel here