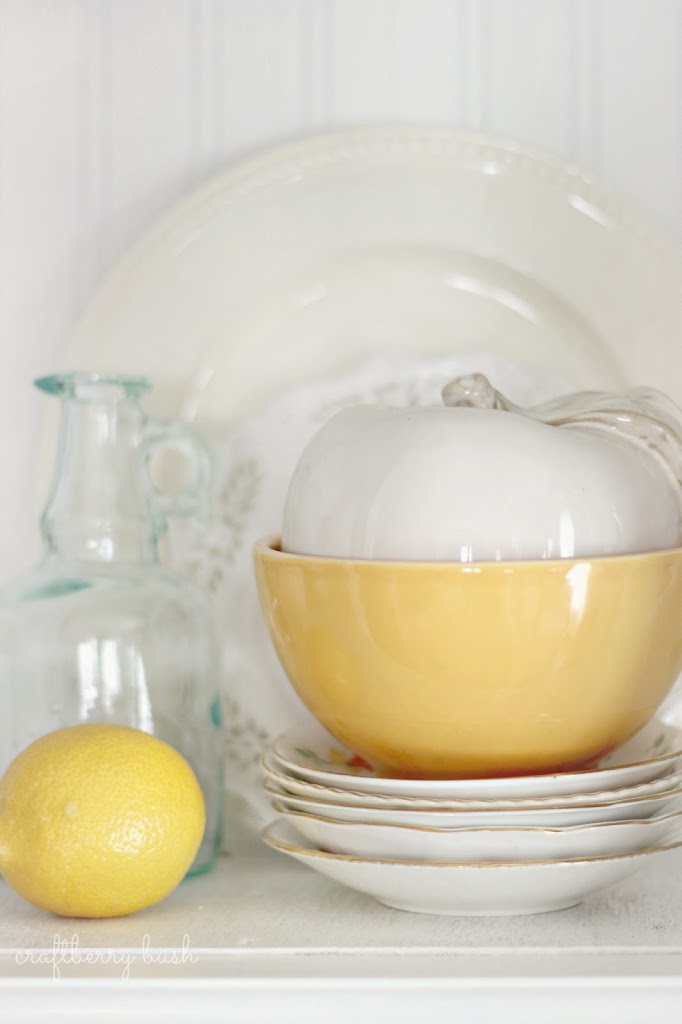 Hello sweet friends! I hope you had a wonderful weekend.
The temperature warmed a little here over the last couple of days, making it feel more Spring-like. I think I even heard the birds chirp early one morning.
The "beautiful" weather outside inspired me to freshen up our hutch and bring a little more colour into our home.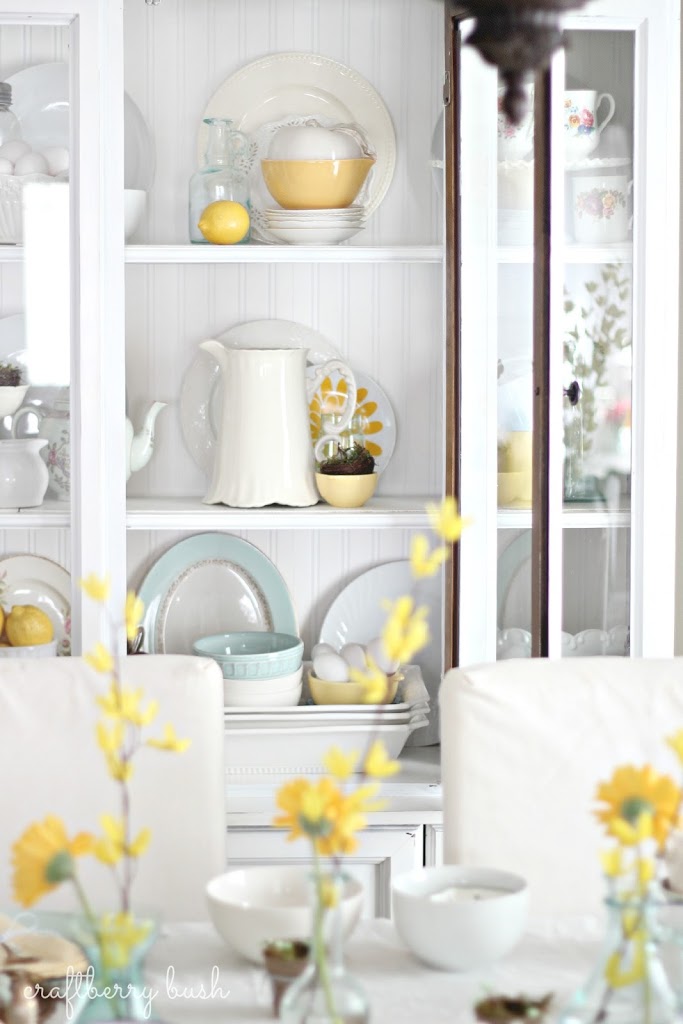 This time I decided to use a sunny yellow,
inspired by the beautiful flowers of the Forsythia.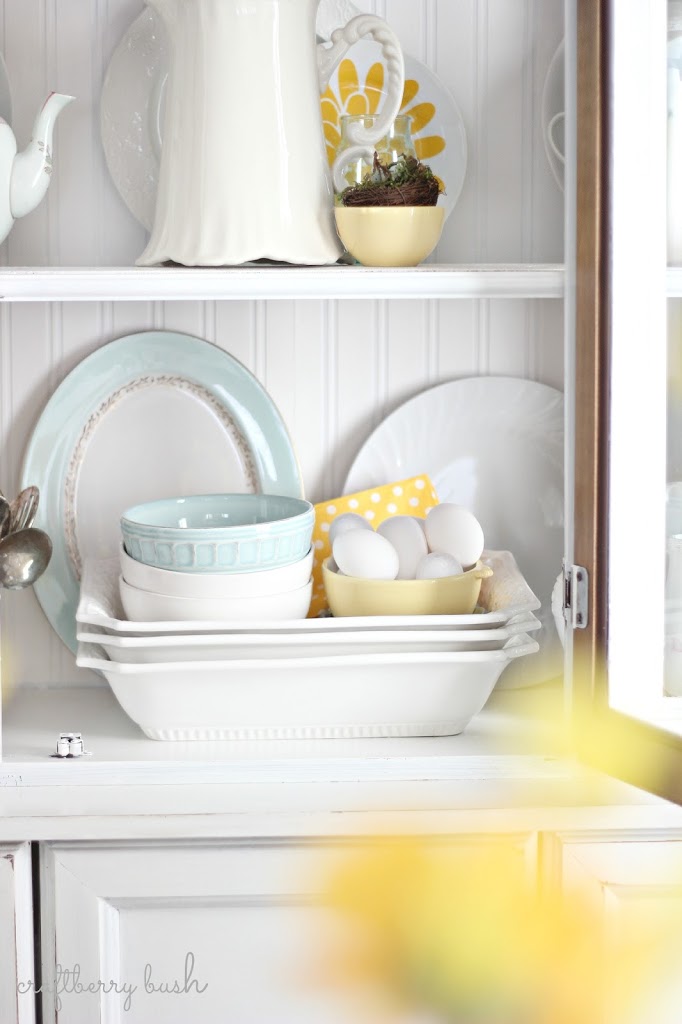 You don't need to spend a lot of money to update a shelf, hutch or mantel. Shop your home and you'll be surprised how many items (big or small) can be moved around to put together a fresh look.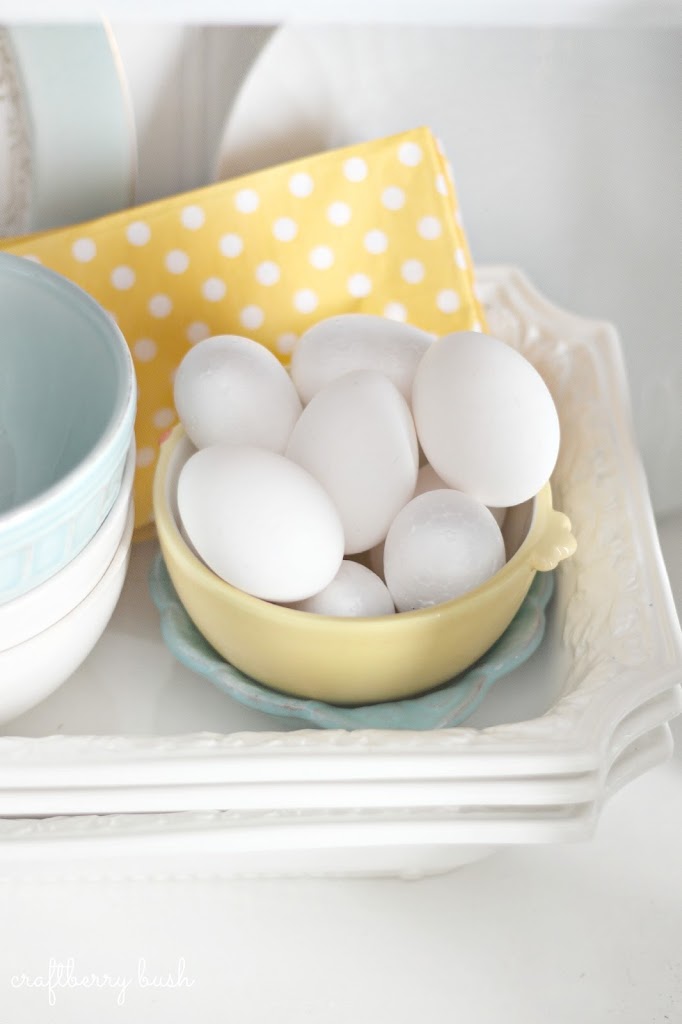 For example, these cute yellow napkins are from the Dollar Store and by simply placing them in the background, it adds the required splash of colour.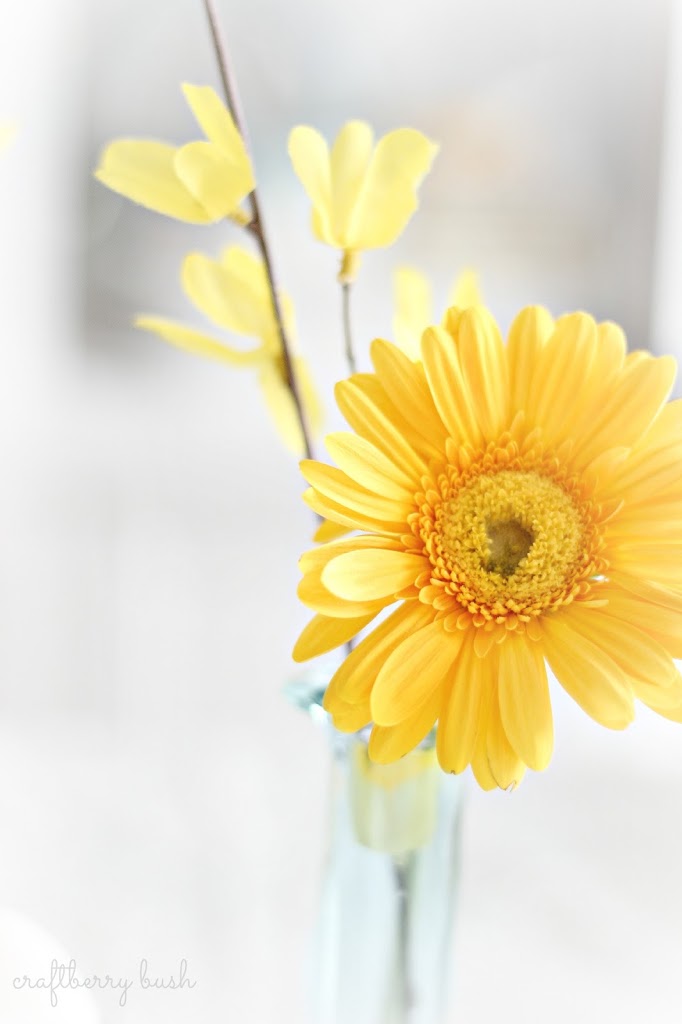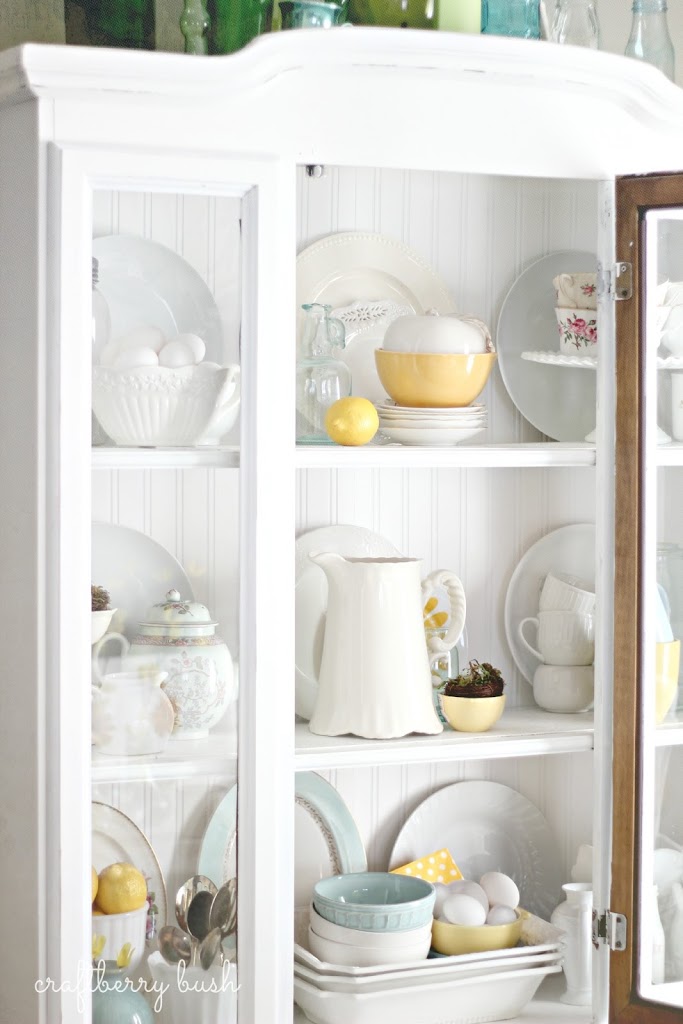 Using fresh fruit or vegetables in your displays
is
also an inexpensive way to incorporate colour.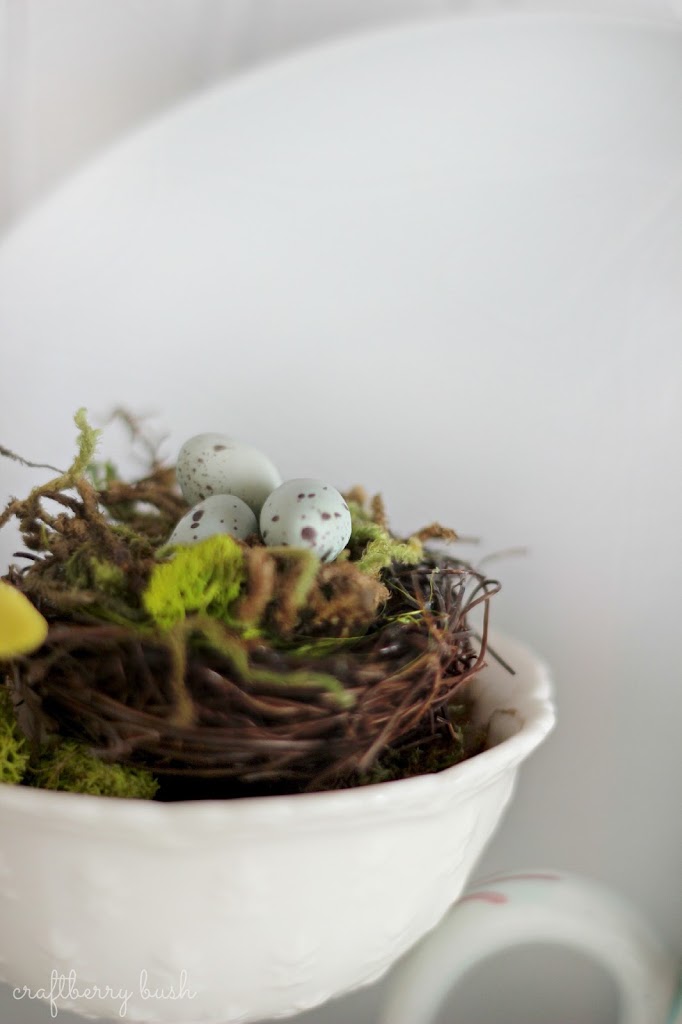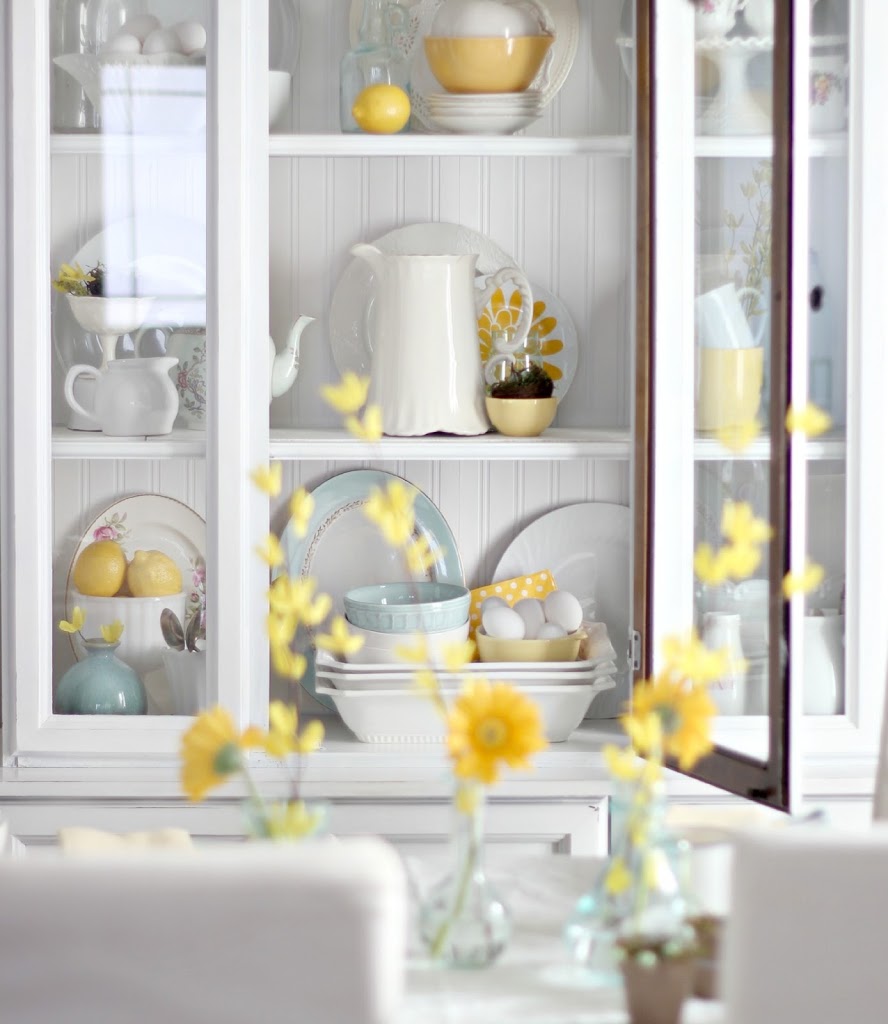 You can see the hutch change with the seasons here (summer), here (fall), here(Halloween) and here (Christmas).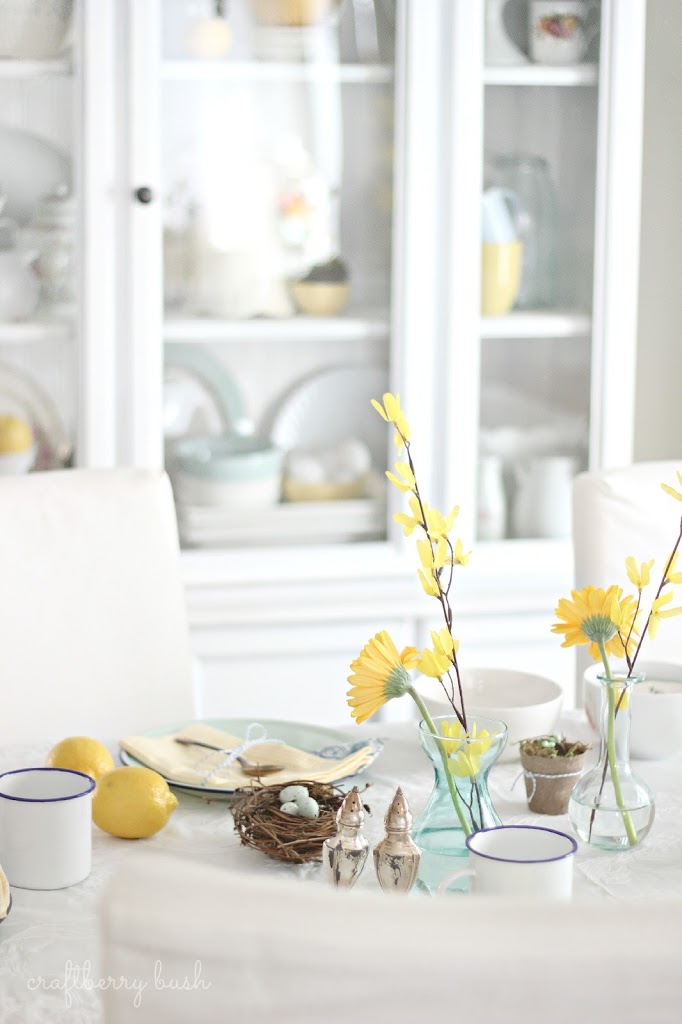 Tomorrow I will share a little Spring/Easter tablescape.
Thank you so much for stopping by today. I hope you have a great day!

much love,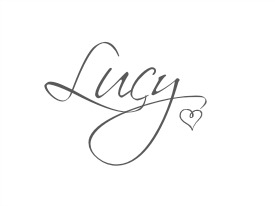 To see sneak peeks and keep up with my daily musings, feel free to follow me on FB or instagram (mscraftberrybush).