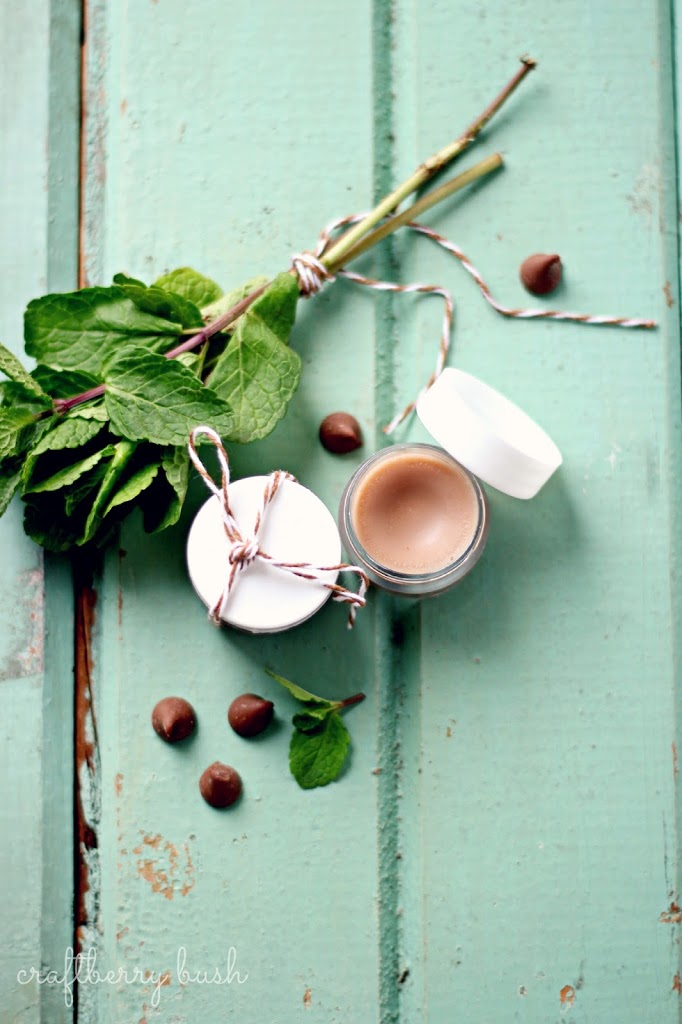 Hi everyone ! I hope you are having a great week so far.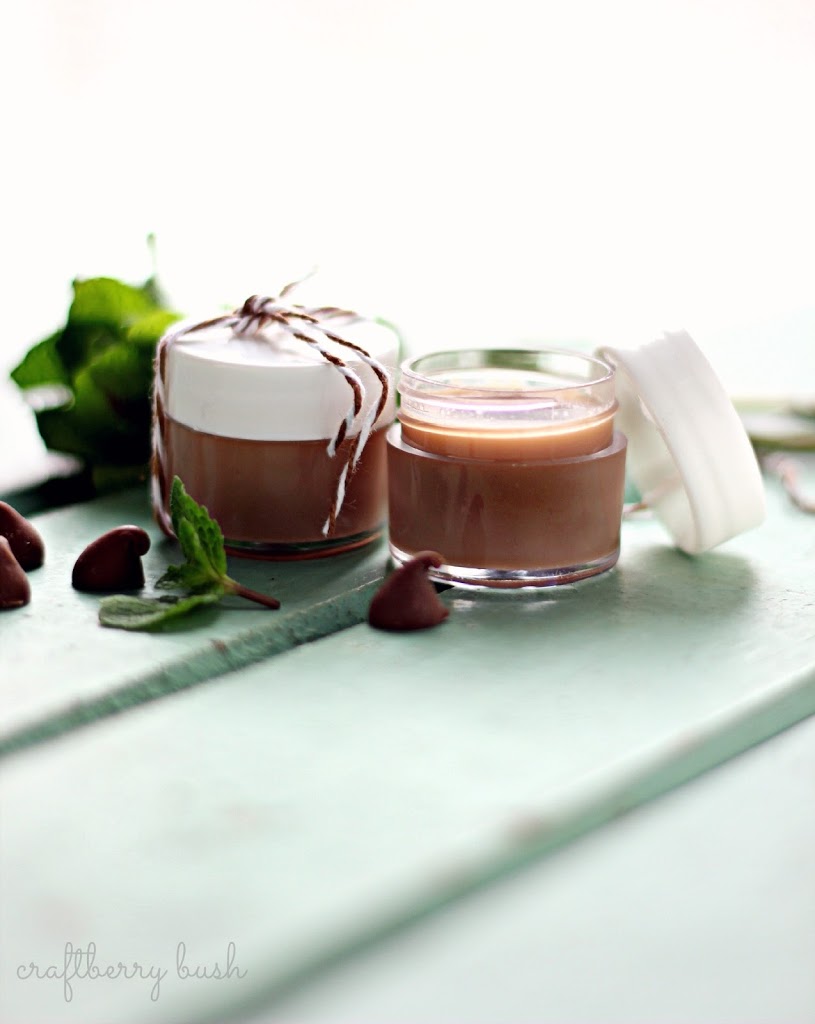 Last week we experienced terribly cold weather and 2 of our 3 children complained of dry, chapped lips. So I decided to make them some homemade lip balm using natural ingredients I had at home.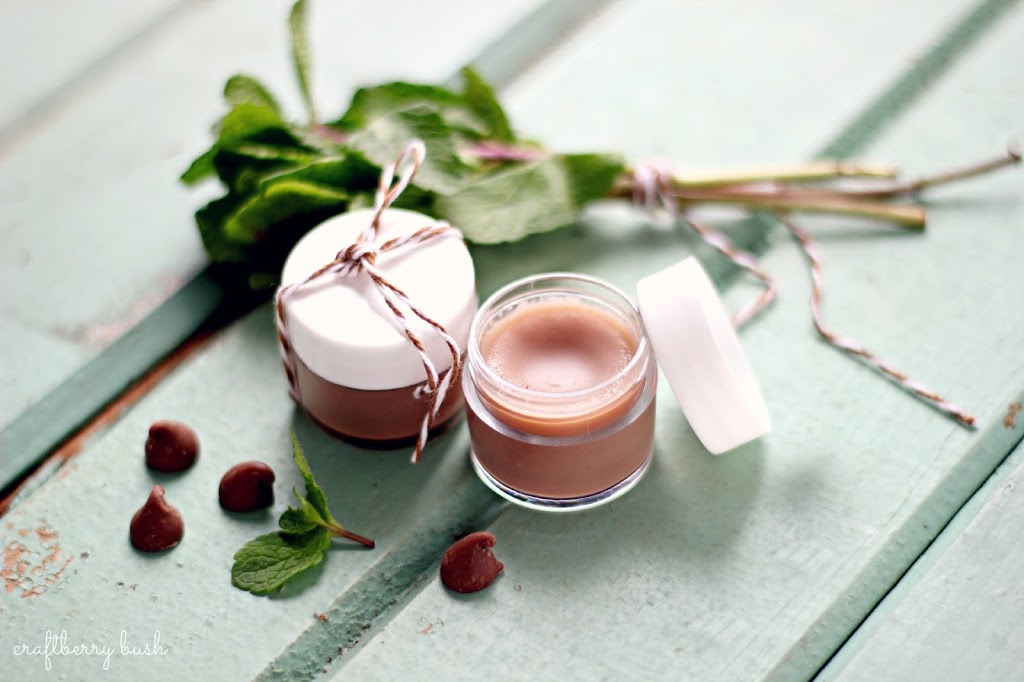 I find it comforting knowing that all the ingredients are natural and that there are no additives or dyes to worry about.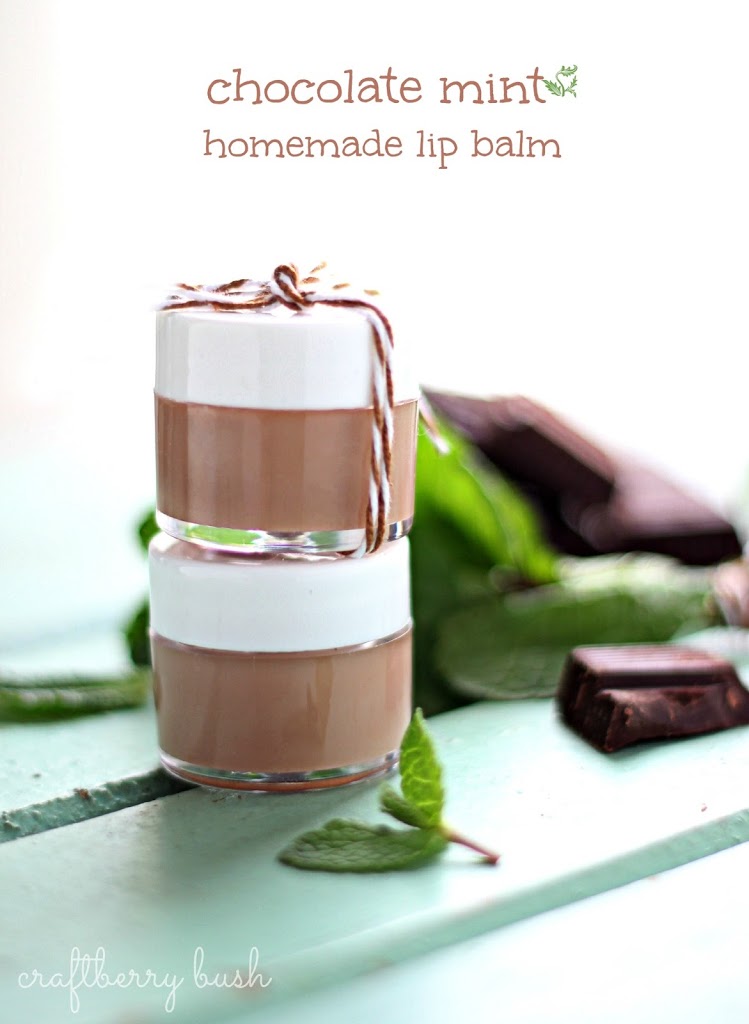 There are many versions of homemade lip balms out there, but this particular one only takes a few ingredients and you will be amazed how it easy it is to make.
Ingredients:
1 teaspoon of coconut oil
1 teaspoon of sweet almond oil
3 drops of Vitamin E oil (from capsules)
4 semi sweet chocolate chips or 1/3 teaspoon of cocoa powder
2 drops of pure peppermint extract or other flavour extract you would like

Directions:
– Place ingredients in small heat safe bowl and set aside.
– Place some water in a small saucepan and bring to a boil
– Hold bowl with ingredients over boiling water and stir contents until melted and thoroughly combined
– Once combined, pour mixture into small containers and allow to cool (do not close container until it has cooled down)

The lip balm will keep for up to 8 weeks, but you should store in a cool place to avoid melting.
The lip balm smells delicious and I love how easy it goes on your lips, leaving them soft and moist (this sounds like a CoverGirl commercial doesn't it?).
You are not limited to just one flavour as you could easily combine various flavours together to customize to your liking – Chocolate/Cherry, Chocolate/Orange , Vanilla etc.
So fun for a little girl's birthday party or even a Valentine's Day favour, don't you think?
Have you ever made your own lip balm? Do you ever worry about the contents of some of the lip balms or lip glosses available?
Thanks so much for stopping by today! I hope you have a beautiful day.