I hope you had a great weekend!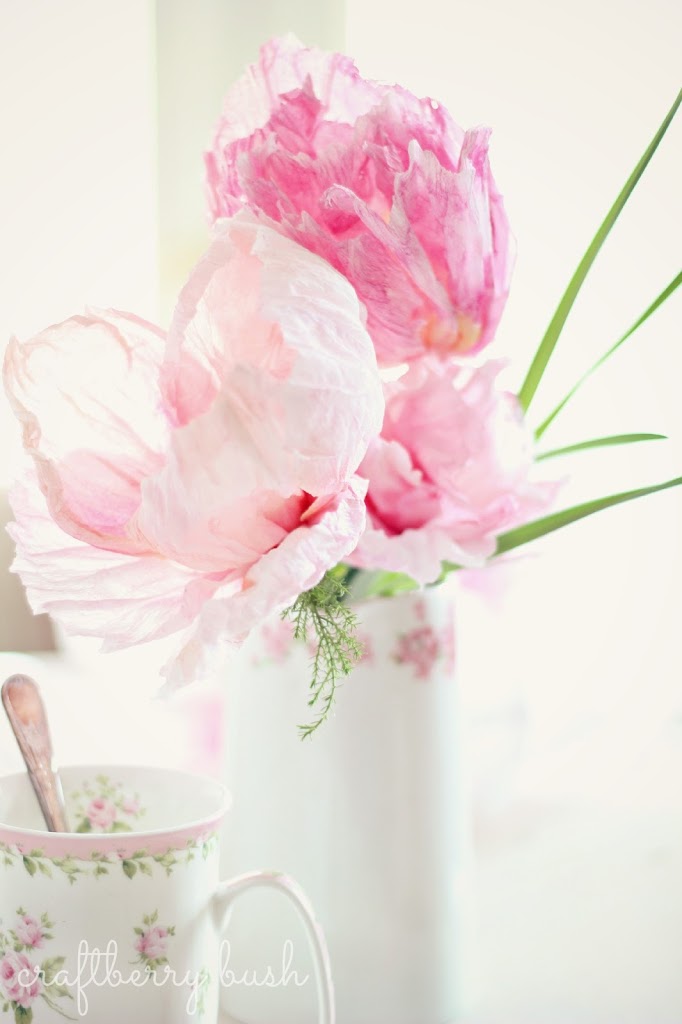 Every once in a while during the cold days of winter, the sun peeks through the clouds and ever so gently glides over every surface, magnifying the beauty of winter.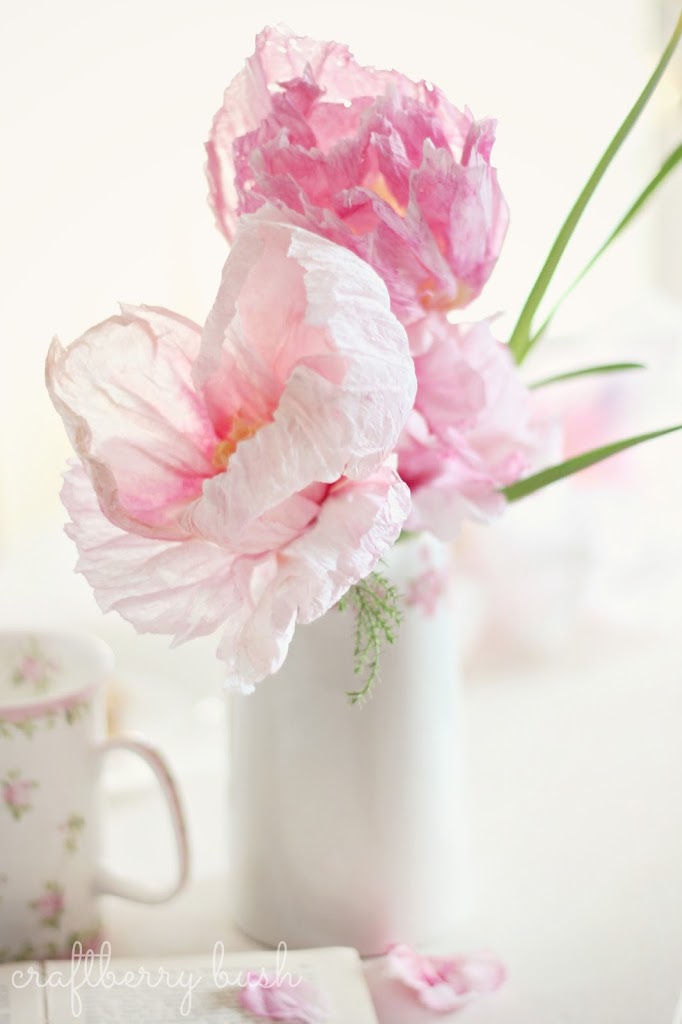 Though winter is beautiful, I still long for the sights of Spring and Summer and the gorgeous flowers that dress our gardens.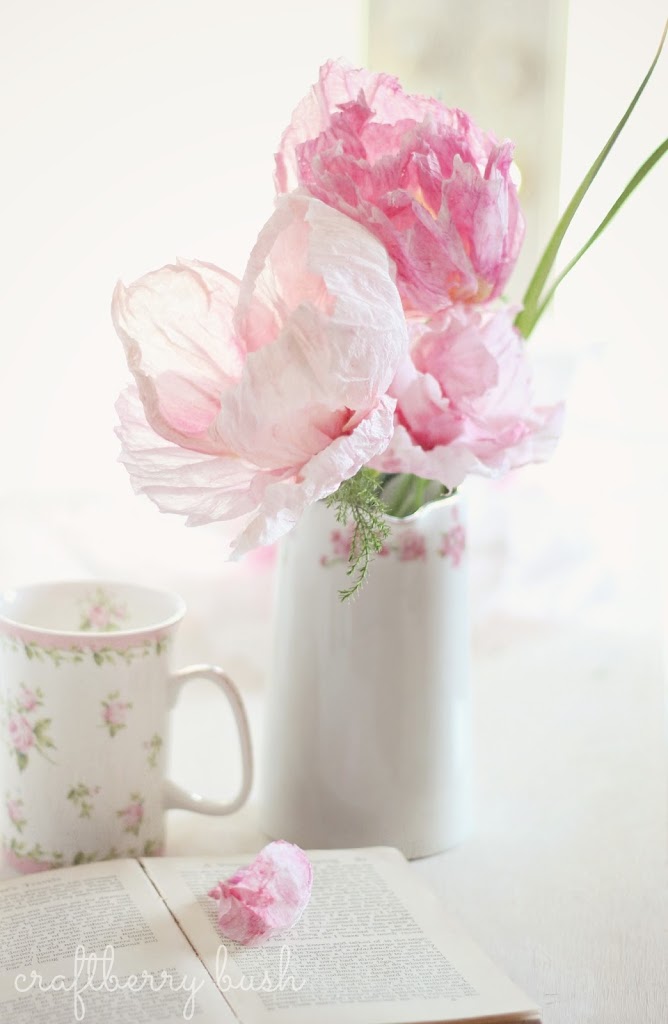 While you can purchase fresh flowers year round, doing so on a regular basis can be pricey.  So I decided to make some pretty blooms that will last a lot longer.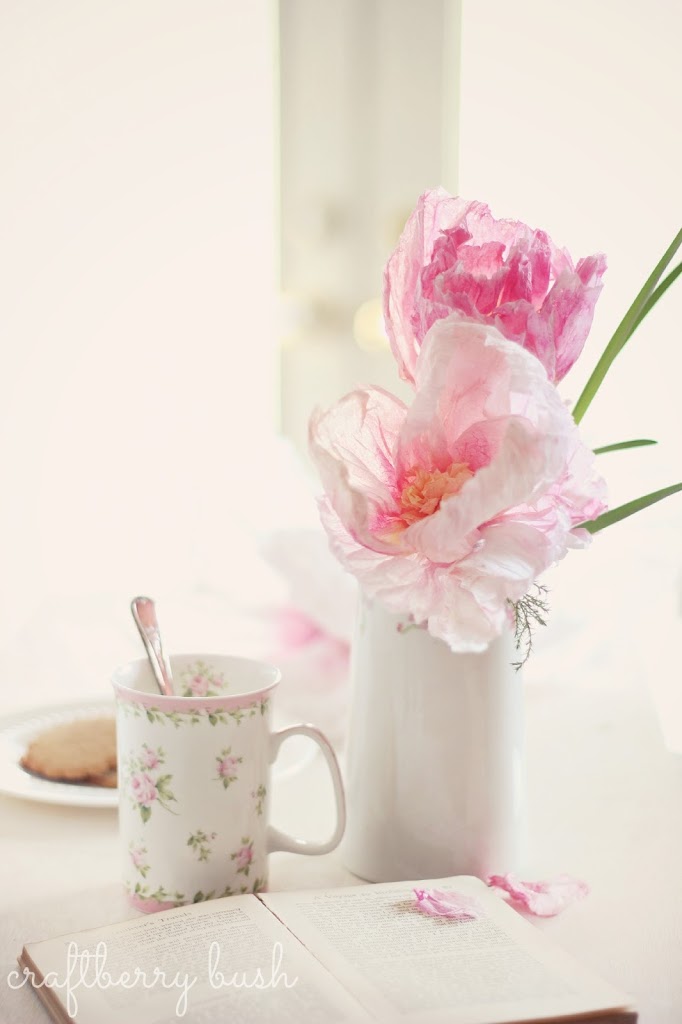 As promised, I am sharing how I made these crepe flowers…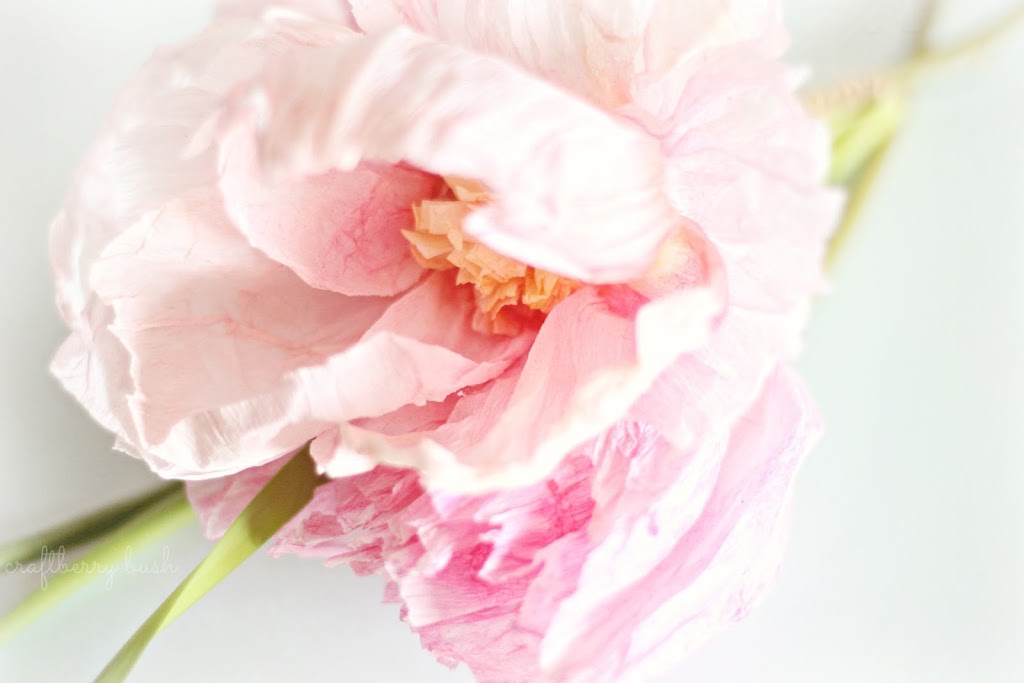 watercolor paints or food coloring 
round microwave safe bowl
florist wire or old artificial tulip flower stem
(I purchased a bunch of tulips for a dollar at the Dollar Store)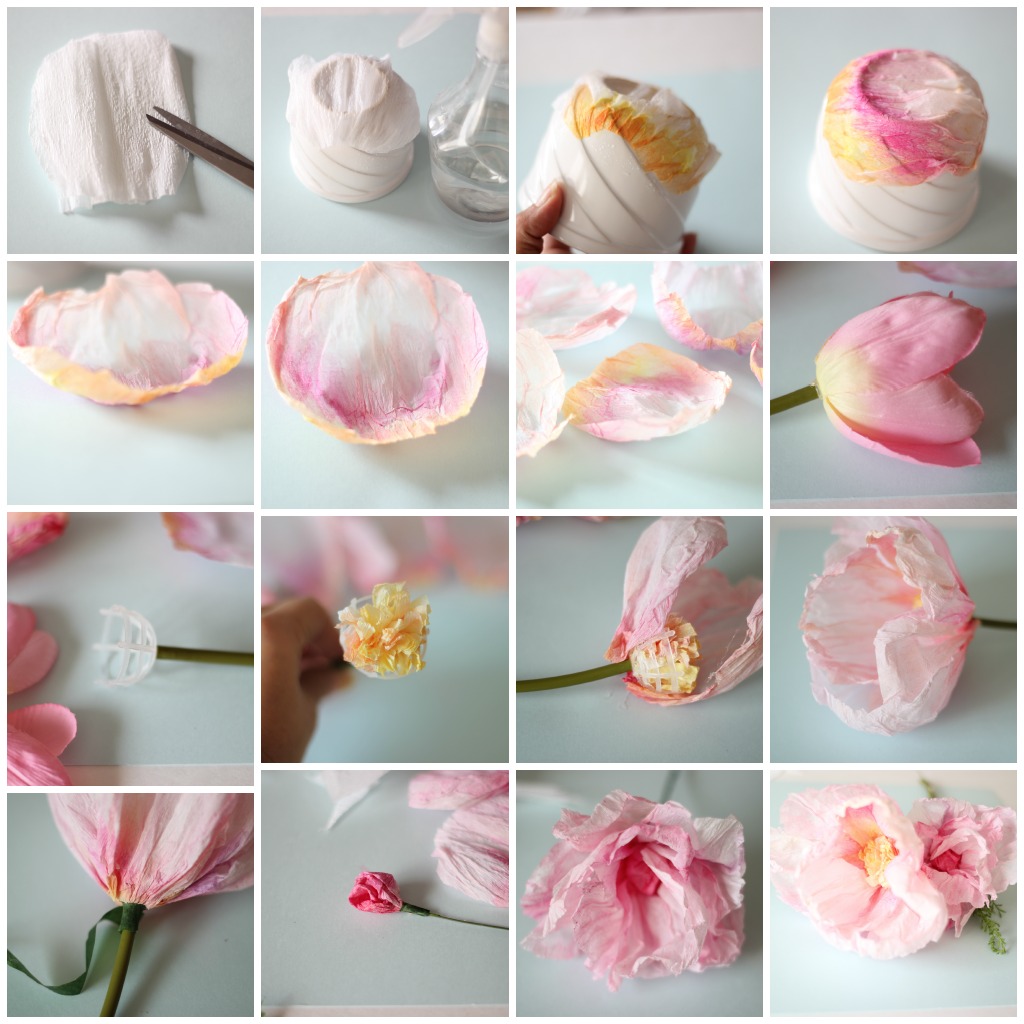 Directions:
1. Cut crepe into petal shapes
2. Turn bowl upside down and place crepe petal on top as shown
3. Spray paper with water – crepe will curl around bowl naturally
4. Gently shape crepe paper around bowl 
5. Apply desired paint colour – you will notice the color will start to run down the petal; continue to apply desired paint colour gradually lighter 
6. Place bowl in microwave and set time for 30 seconds – this should be sufficient time to dry the paper, but if not, reheat for another 5 seconds 
7. Gently peel petal off bowl – your petal will have a beautiful concave shape
8. Remove petals from old artificial tulip to reveal the plastic core 
9. Scrunch some previously painted crepe paper and glue to centre of the plastic core
10. Glue petals one at a time around core
11. Shape petals and finish by wrapping some floral tape around stem
note: if you do not have a stem and would like to use floral wire, simply form ball shape with some pre-painted crepe paper and attach to wire with some floral tape and follow steps 1-10 above.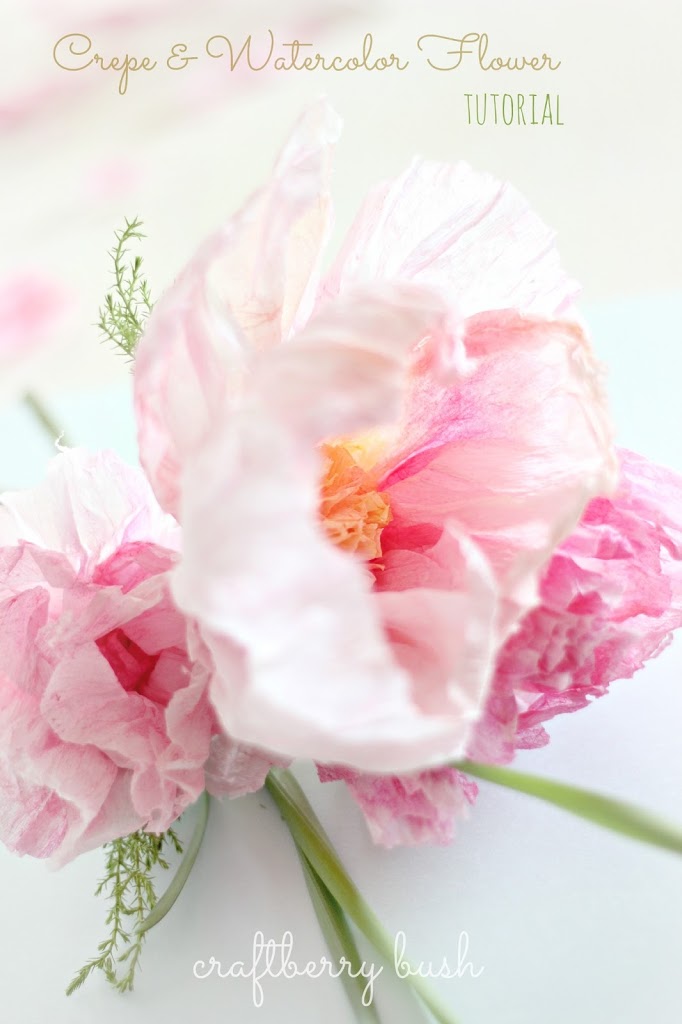 I love combining water colour and paper to make flowers.  
Here 
are some other samples of flowers I have made using this technique.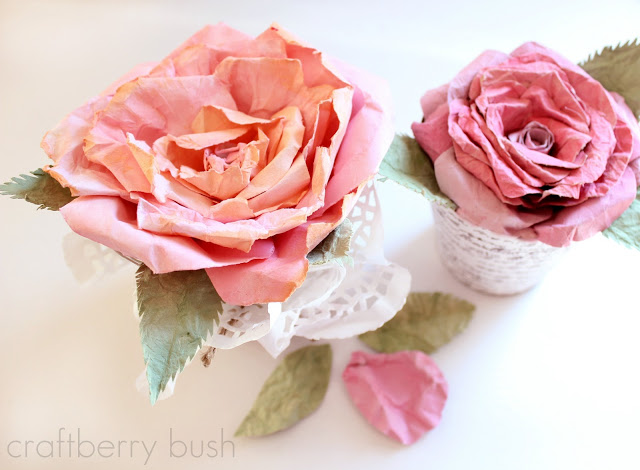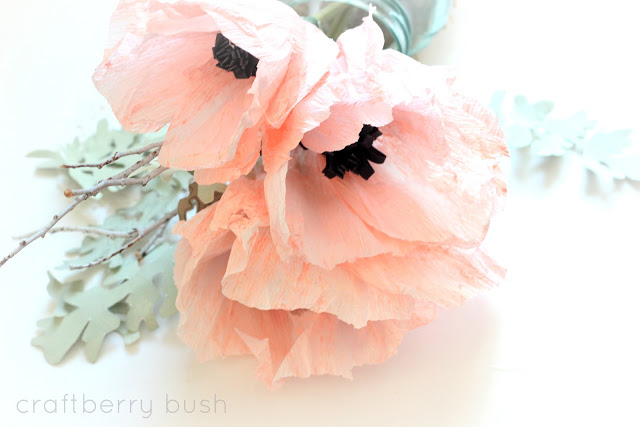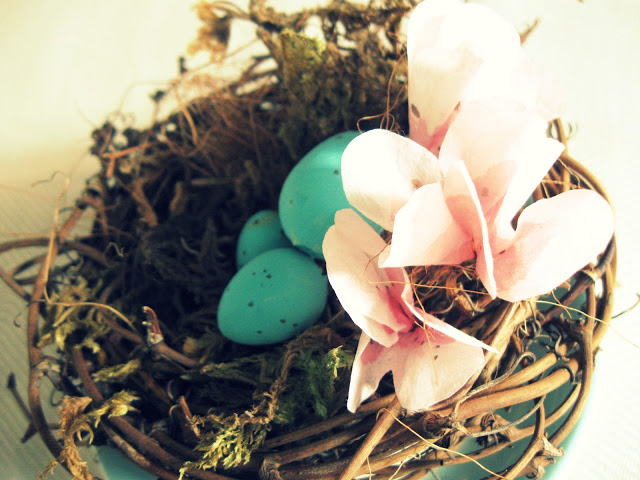 I hope you guys enjoyed this little tutorial.  Thank you so much for visiting; 
I appreciate and look forward to your visits.