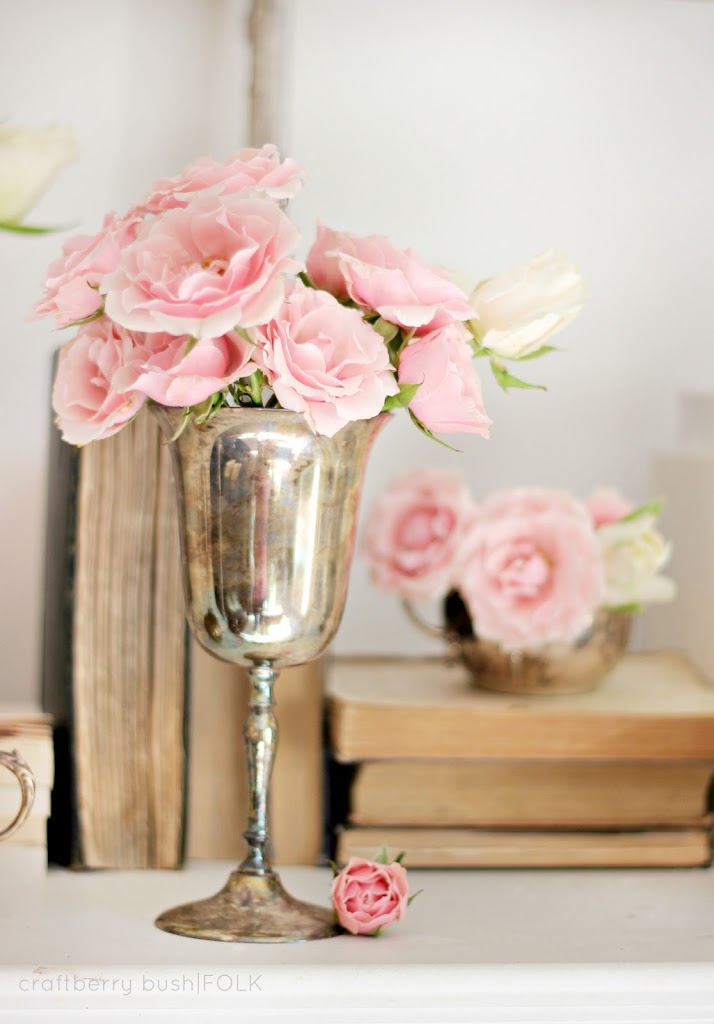 When I put a display together, I want it to tell a story and this story is about LOVE…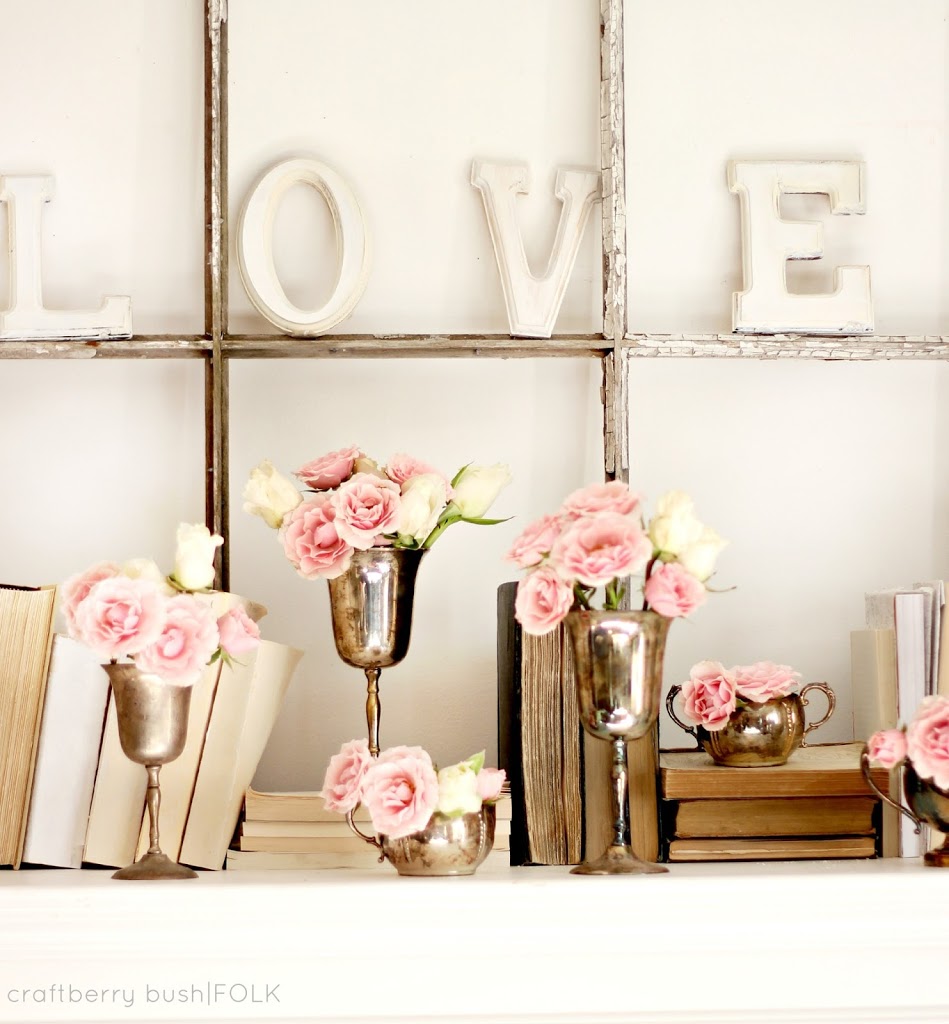 A love that has endured the test of time and has pages upon pages of stories to tell, all bound and stored in the safety of the heart.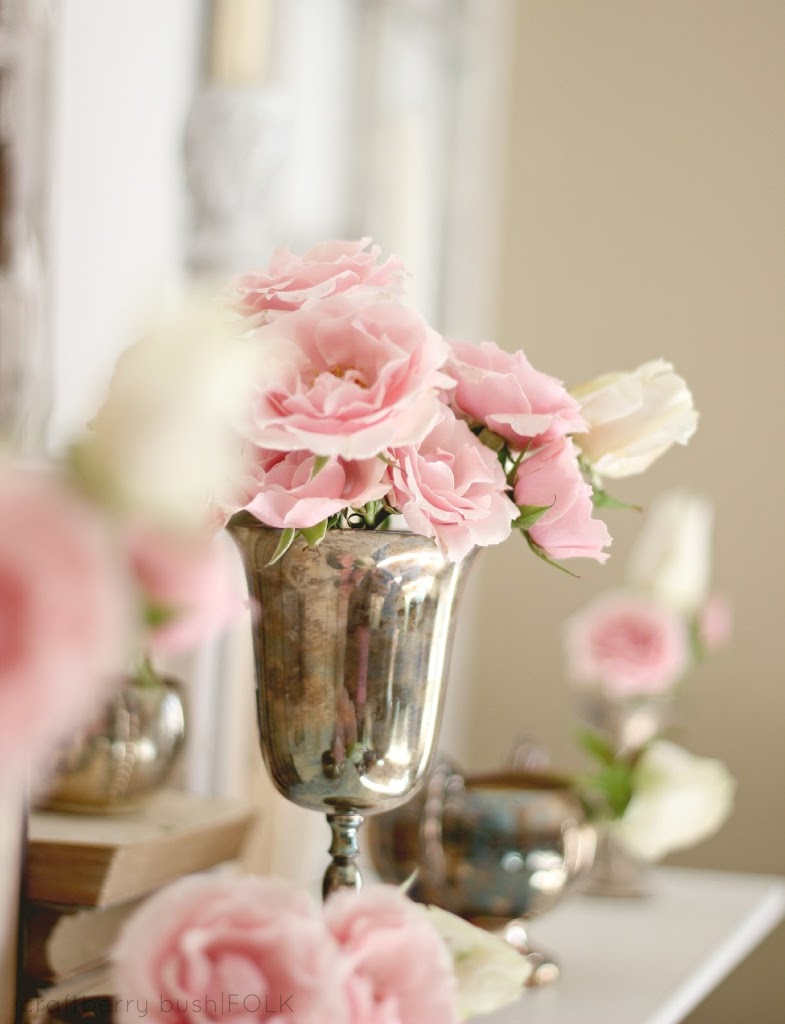 An ancient story that to this day still shines with hope and reflects love…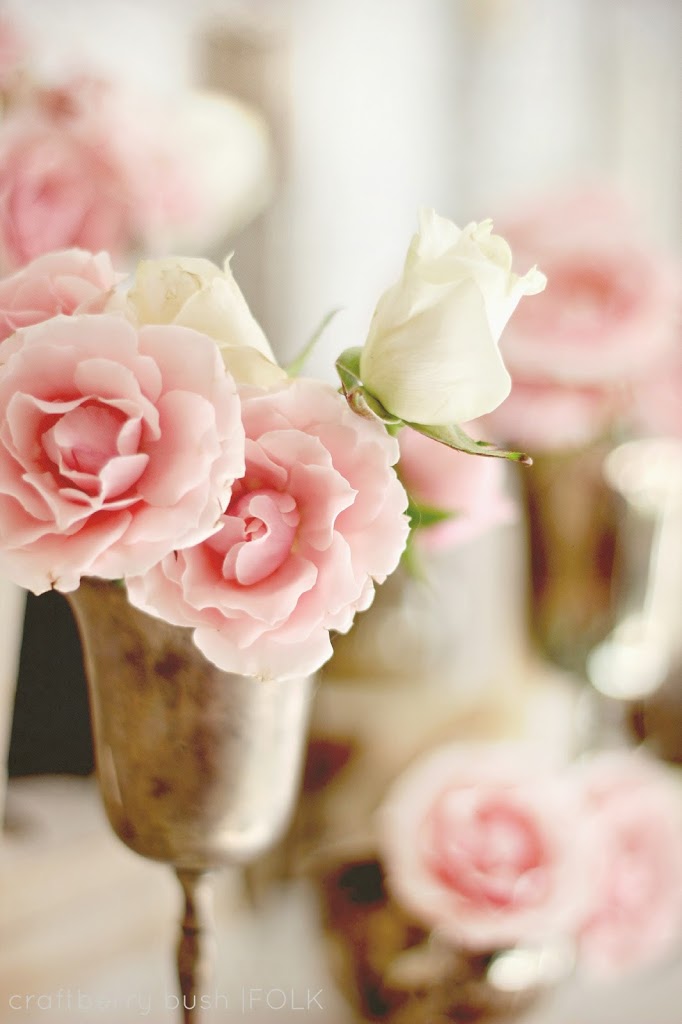 And though it's considered old, it continues to bloom day after day…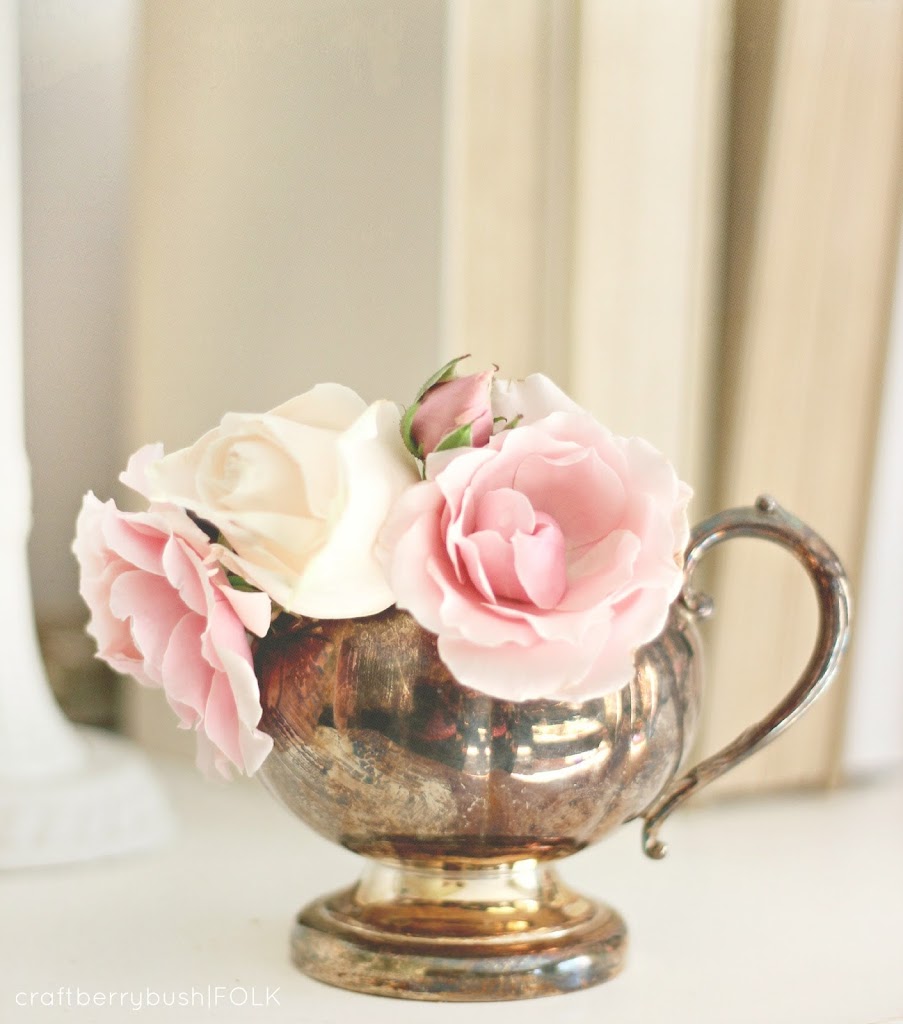 Tarnished by time, yet it is those imperfections that bring wisdom and beauty to our love because we know we can endure…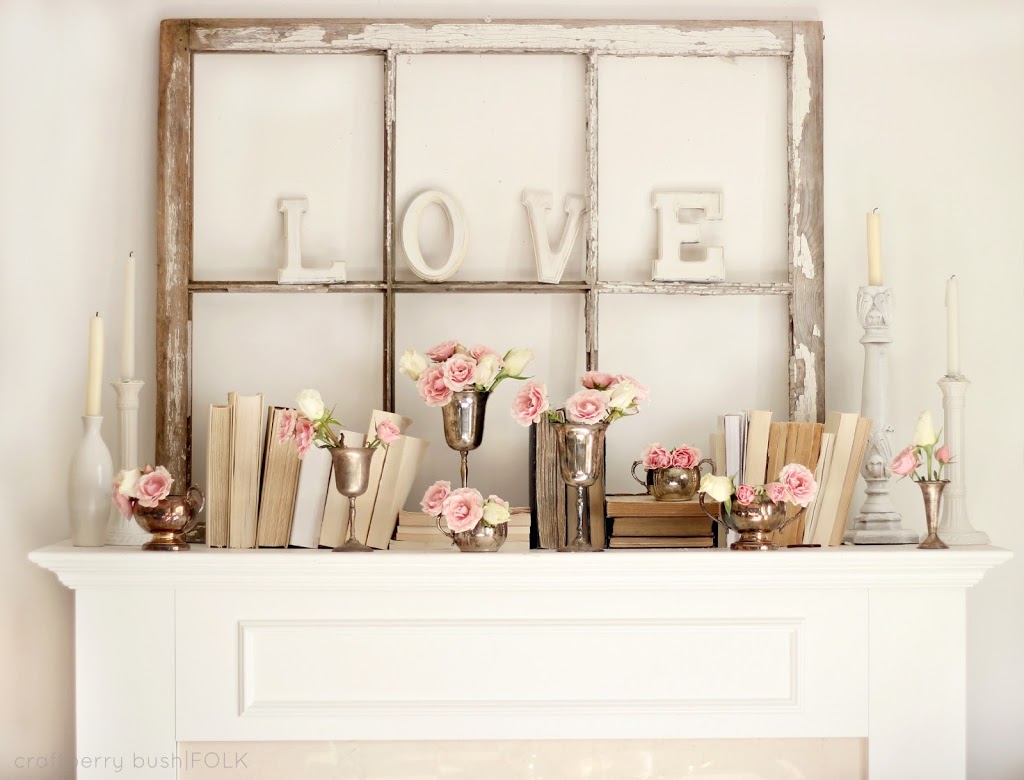 This love story marries the old and the new and holds LOVE above all else…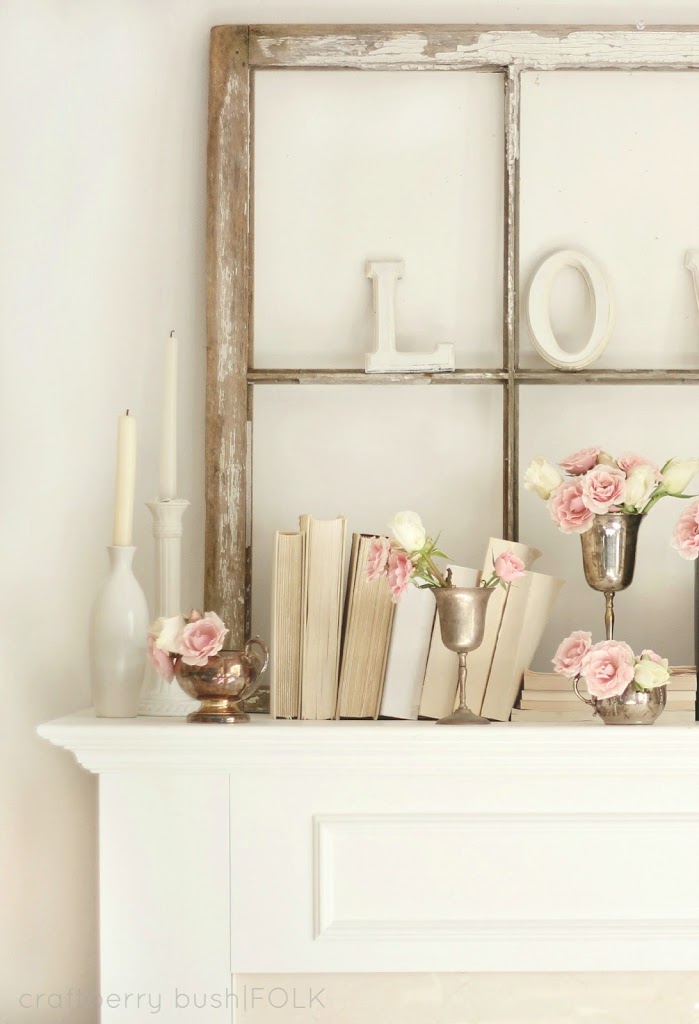 a LOVE that always perseveres…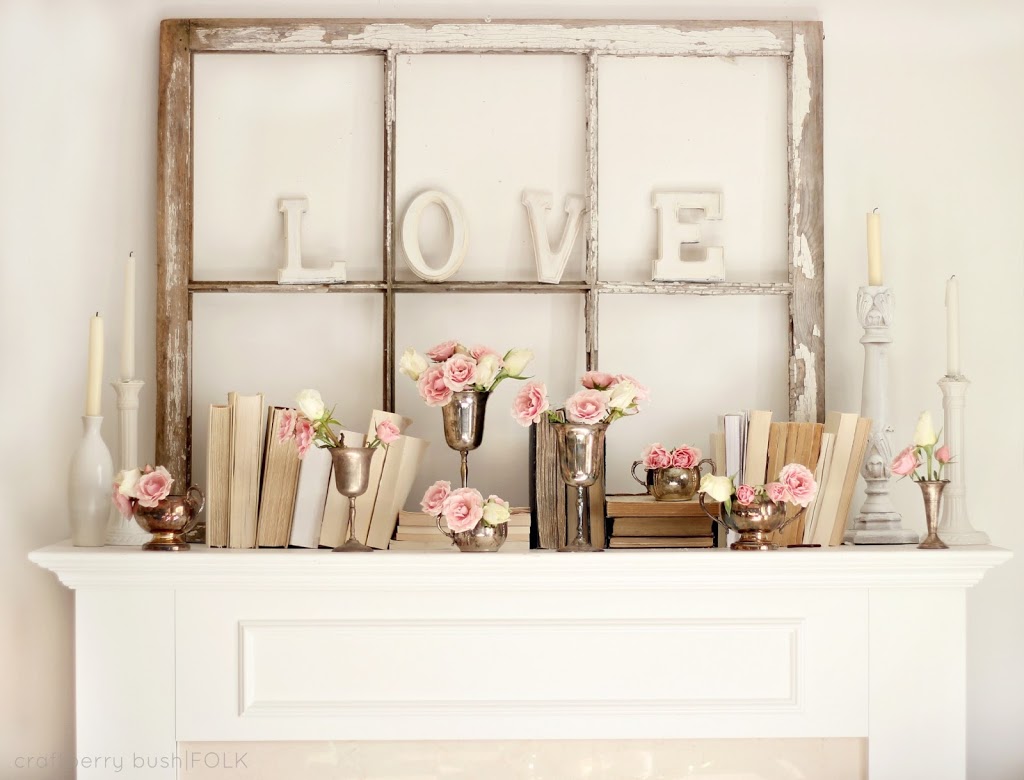 This is my Valentine's day mantel where the old tarnished silver and well loved books represent the past while the freshly cut roses are the present.
Both married in beautiful harmony.