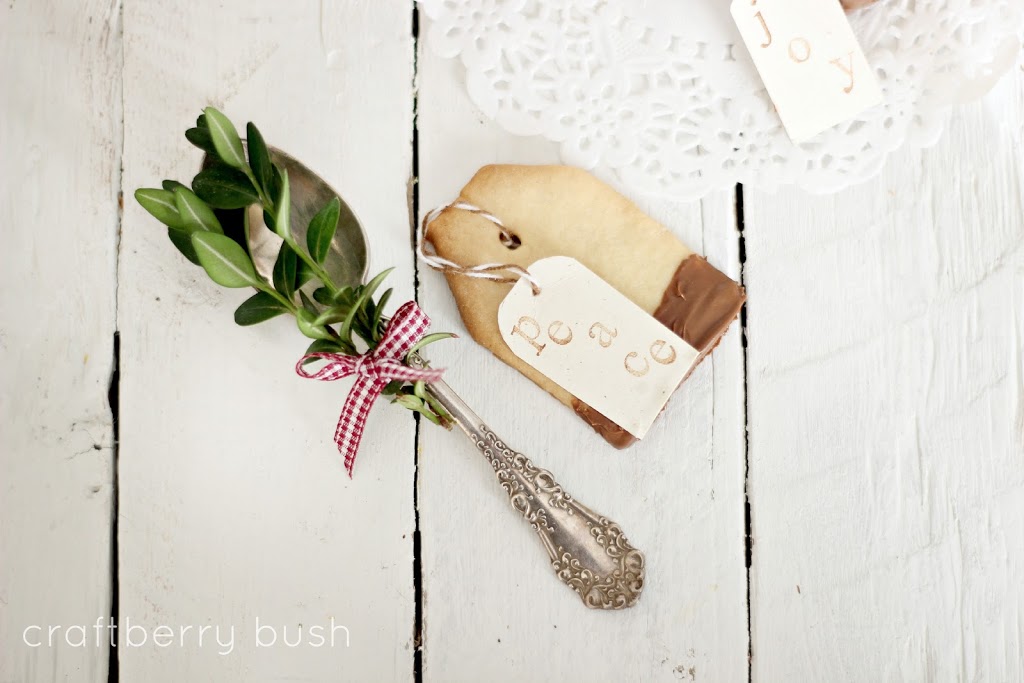 Hello all!
I began writing this post yesterday and although I attempted to complete it several
times throughout the course of the day, here I sit still
trying
to figure out how to write a
creative and interesting introduction to the sugar cookies.
Has that ever happened to you? You begin something with every intent of finishing it, but "stuff" gets in the way. For me, I suspect it's a result of having too many projects on-going at once. The benefit is I feel incredibly busy…but almost like a hamster on a wheel that keeps going and going but not feeling as though I'm going anywhere? That's how I have been feeling as of late and I'm not sure how to get out of it…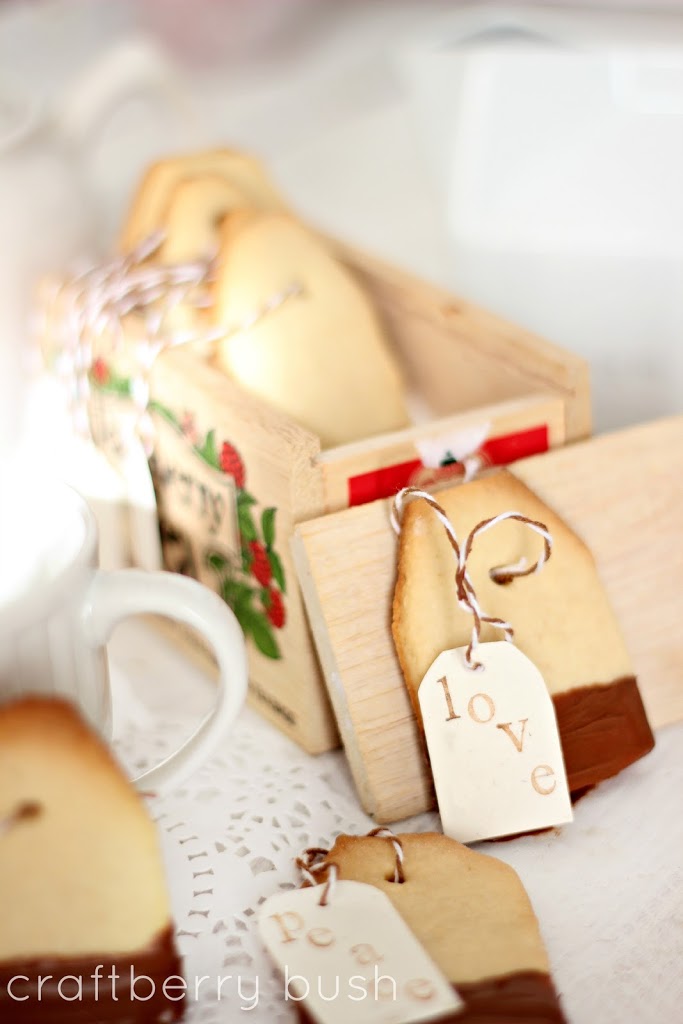 So let me try to get my thoughts together and share with you a very sweet idea. Not only because these are sugar cookies, but because each comes with a beautiful message for the recipient.
When my friend Carolyn shared her
chocolate tea bag tags
, I
was immediately
inspired to make something similar.
Problem is, I'm not much of a baker and so I asked my little sister – who is the new up and coming baker in our family – to help me out. She of course delivered and aren't they so cute?
Healthier Sugar Free Sugar cookies
1

/4 cup

Butter, softened

1/4 cup

Baking stevia OR 3/4 cup sweetener of choice that measures like sugar

1

Whole egg

1/2 tsp

Vanilla extract

1/2 tsp

Almond extract (or an additional 1/2 tsp vanilla extract)

1 cup

All purpose flour (or whole wheat pastry flour)

1/4 tsp

Baking powder

1/8 tsp

Salt


Dark chocolate for melting (optional)

– In a medium bowl, cream together butter and sugar substitute with a mixer until fluffy.

– Add egg and extracts, beating until combined.

– In a small bowl, combine flour, salt and baking powder. Gradually add dry ingredients to wet until just combined.

– Wrap dough and place in the fridge to chill for about 30 minutes or until dough is cold.

– Once chilled, preheat oven to 375 degrees.

– Line a cookie sheet with parchment paper. Roll dough out on a lightly floured surface and cut out shapes.
– Place on baking sheet and bake for 8 minutes.
– Allow to cool on baking rack.
Once cool, melt dark chocolate and dip cookie in chocolate if desired.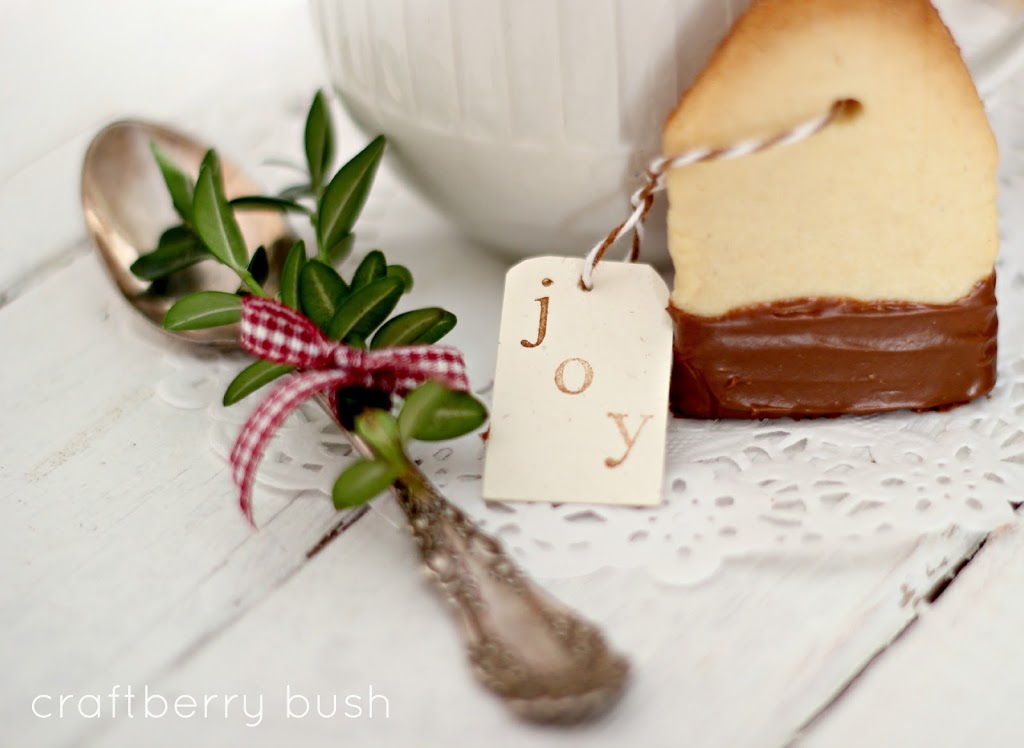 I used some pretty paper from Canvas Corp and stamped several
words that convey the Christmas spirit.
I then attached the tags to the cookies using baker's twine
and placed them inside a little wooden tea box.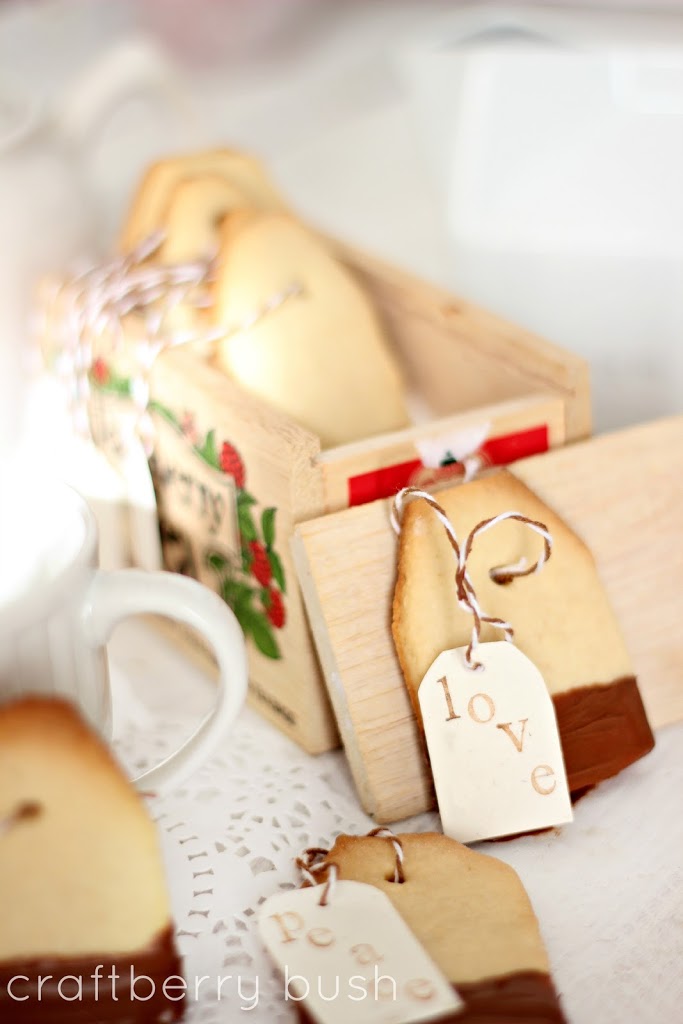 These would make great gifts for friends and family, don't you think?
I especially love the idea of writing or printing a message on the tag.
That would make any cup of tea complete!
Well, I did it! I wrote a post without any interruptions and hour long pauses in between! W
e'll see how the balance of the week unfolds.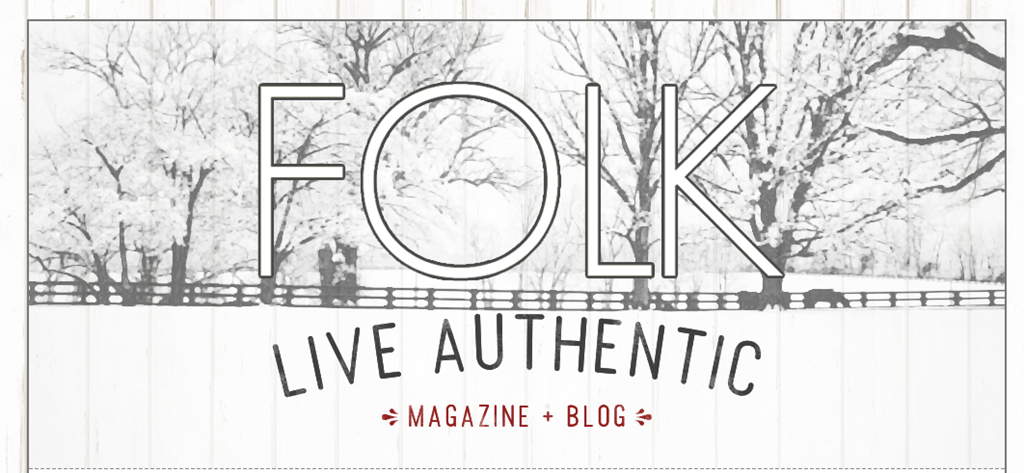 Oh – I also wanted to let you know that today I have the incredible honour of being a guest contributor over at FOLK lifestyle. It's the official blog of the amazing FOLK magazine and they kindly invited me to share my fall mantel with their readers. If you have not made them part of your reading log, you are missing something great. Some of the contributors include Kari Anne from Thistlewood Farm, Vanessa and Heather from At the Picket Fence, my friend Kelly from Eclectically vintage and Donna from Funky Junk…just to name a few.
Wow – what a power house of women, don't you think? Ben (who is the editor)
sure did his homework!
Thank you so much for visiting me today! I hope you have a great day!