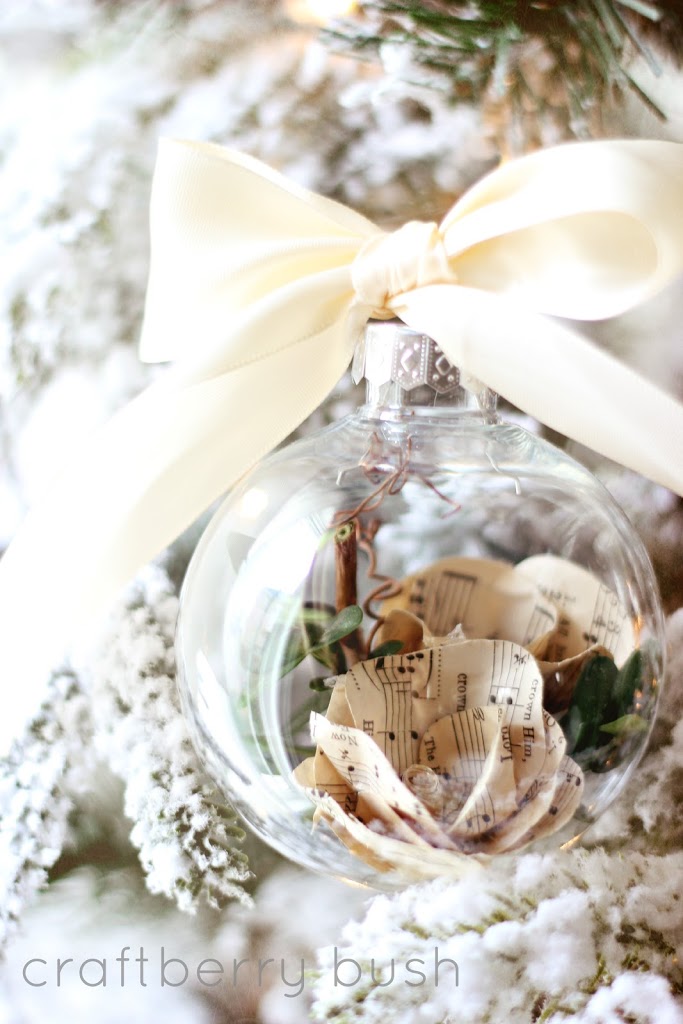 Happy Thursday friends.
It's early morning and I just dropped the kiddies off to school.
There are dishes in the sink, crumbs waiting to be swept from the floors and beds to be made.
And while all that sounds really exciting, I wanted to take a minute or two to share my newest creation…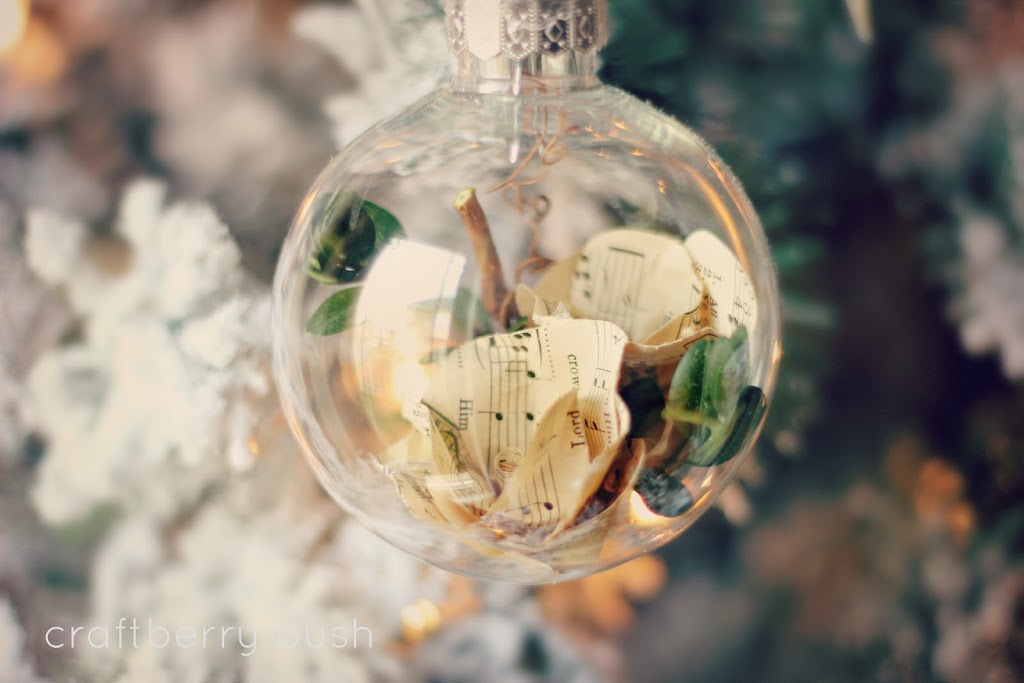 In my humble opinion, it's simple yet beautiful…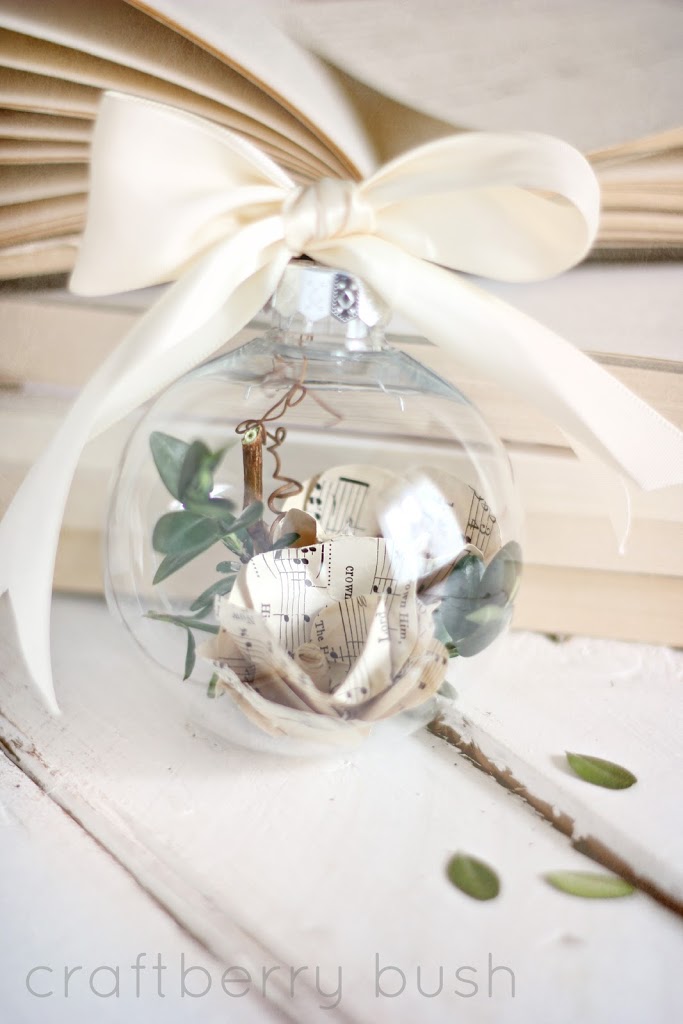 I love the versatility of these clear bulbs as you can make
them into little treasures of your own.
Treasures which will hopefully stay in your home for years to come.
Next week, I'll provide a quick 'how to' for the bulbs, but in the mean time, he
re are a couple of other music sheet ornaments I made last year.
Click on the photo to take you to the tutorial
And please don't forget – we have a date tonight at our HAPPY HOUR LINKY PARTY.
I hope to see you here later on this evening.