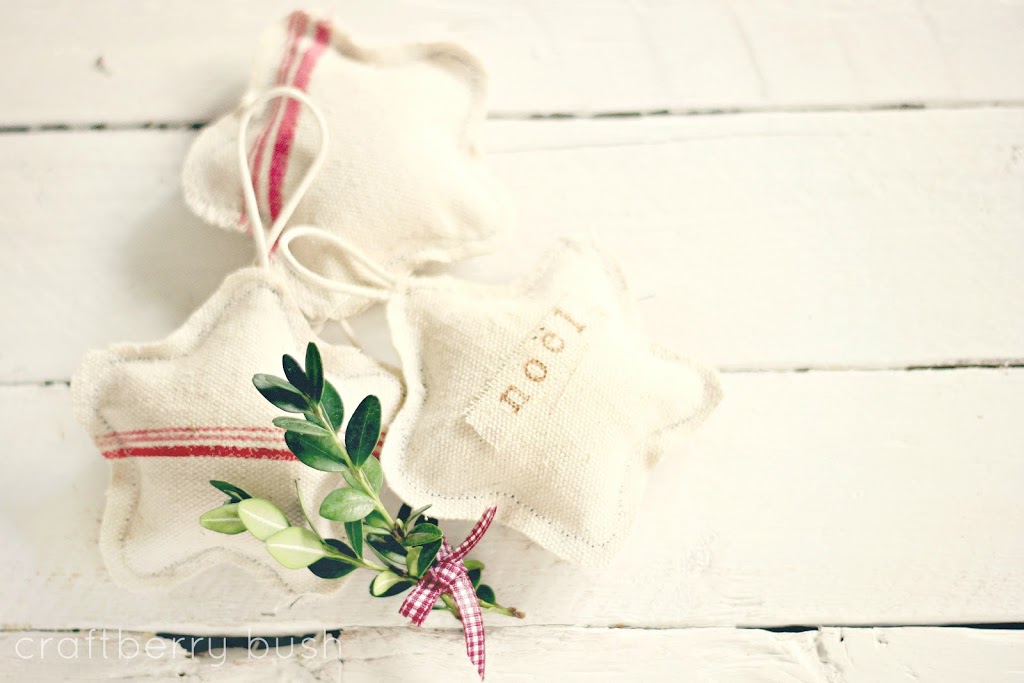 I hope you had a great weekend! We enjoyed unusually warm weather here in Toronto, breaking a 74-year old record on Sunday when temperatures reached 18 C (64 F). I could easily get used to an entire winter with those temperatures, yet I think I would miss our white Christmas. Speaking of Christmas…
Here is my first Christmas craft of 2012.
A super simple faux French linen star ornament.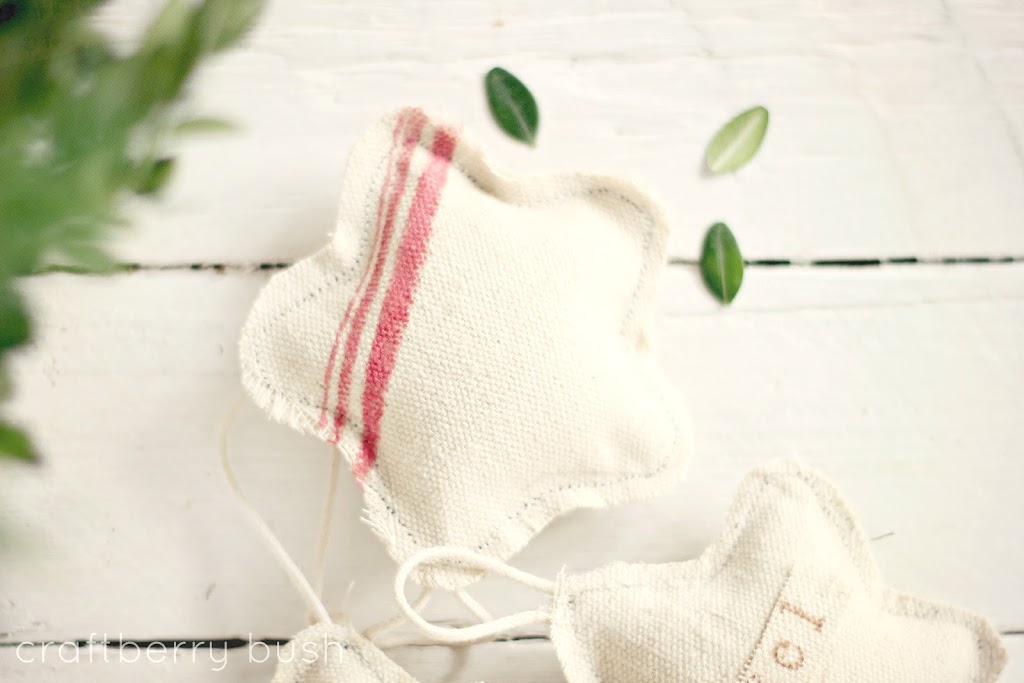 Last week I mentioned my mom had lent me her sewing machine indefinitely.
I figured it was time I learned how to use it and get over my fear of sewing s
o after about 40 minutes of trying to figure out how to thread my bobbin and a couple of really bad YouTube videos, I finally figured it out.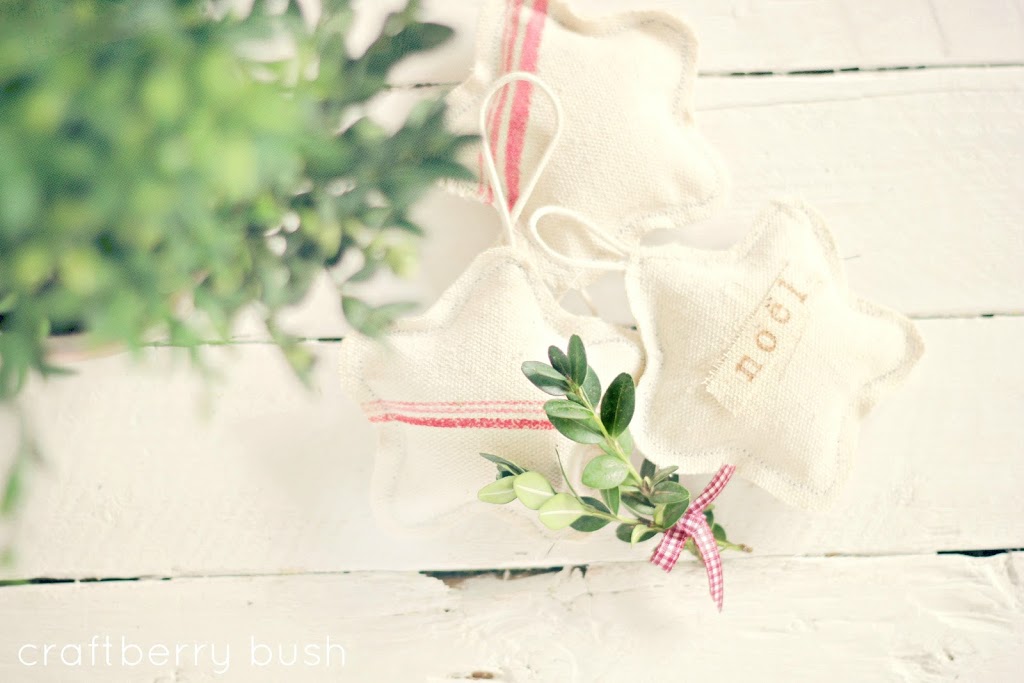 Now I'm a sewing BEAST!…ha. Well, n
ot quite, but I did make these sweet little stars out of canvas.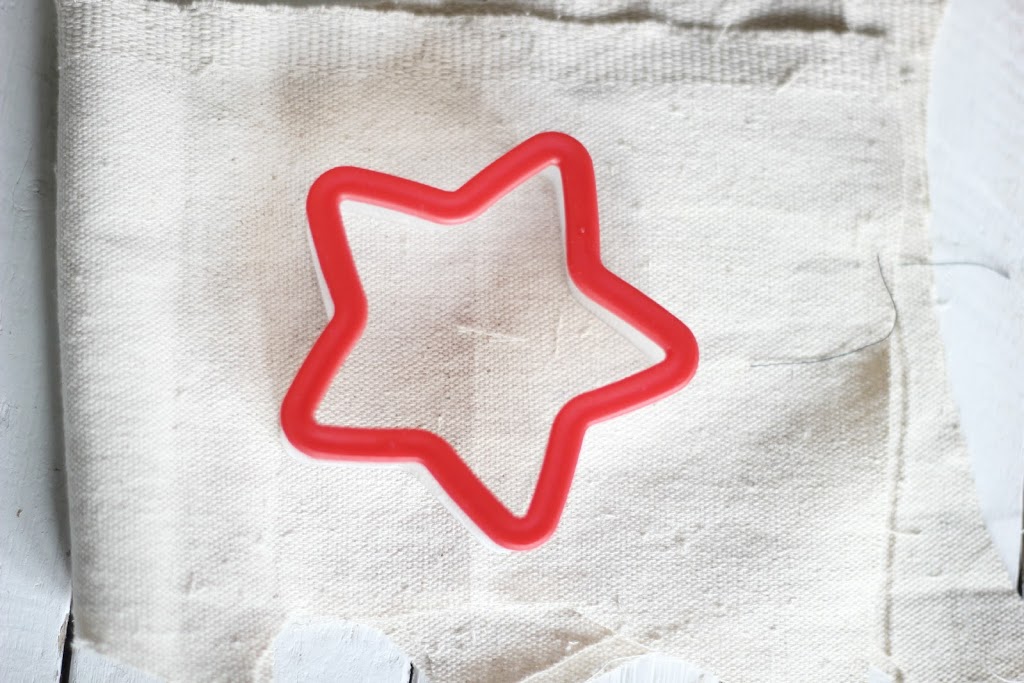 I used a star cookie cutter for the outline and while I didn't prepare a tutorial, I could. But let me warn you – if sewing is not your thing and I'm playing the part of the 'expert', it could very well be a case of the blind leading the blind….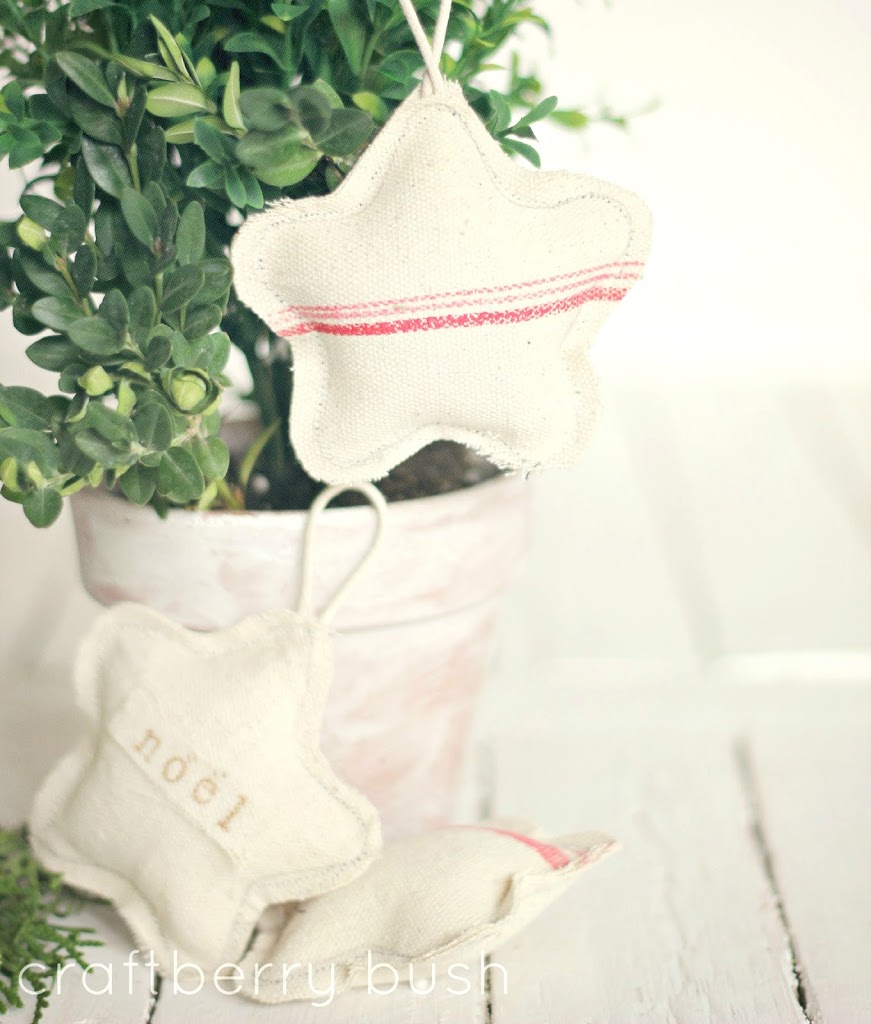 Overall, I think they turned out so sweet.
I'm still debating what kind of Christmas decor we'll go with this year.
I keep looking at my
Christmas Pinterest
board to try to narrow it down, but t
here are so many beautiful options out there, making it very difficult.
I love the simplicity of the Scandinavian Christmas with the simple pops of red, but I also love the elegance of the silvers and golds. And I of course love the romance of the various shades of greens, with boxwood, green apples and evergreens mixed with book pages!
Arg..I just can't decide.
How about you? Do you change your decor from year to year, o
r do you keep it similar every year?
As the holiday season approaches,
I suspect we are all going to get very busy, very soon so
I just want to remind
you to enjoy your TODAY and make it a good one!