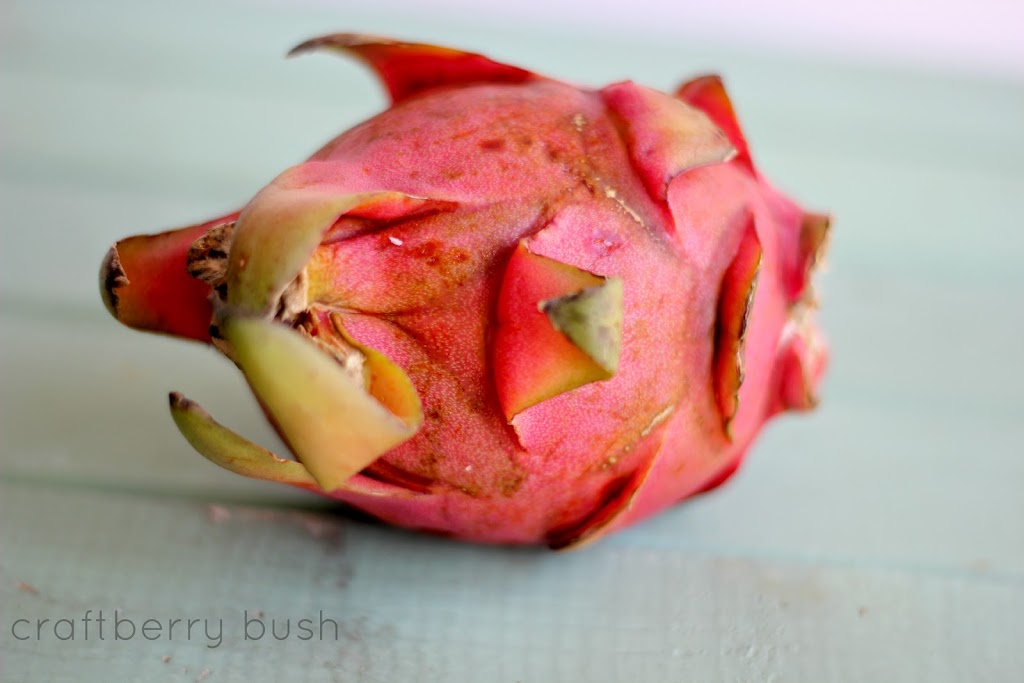 Have you ever seen one of these guys at your grocery store? It's called a dragon fruit and is native to Mexico, South America and some various countries throughout Asia.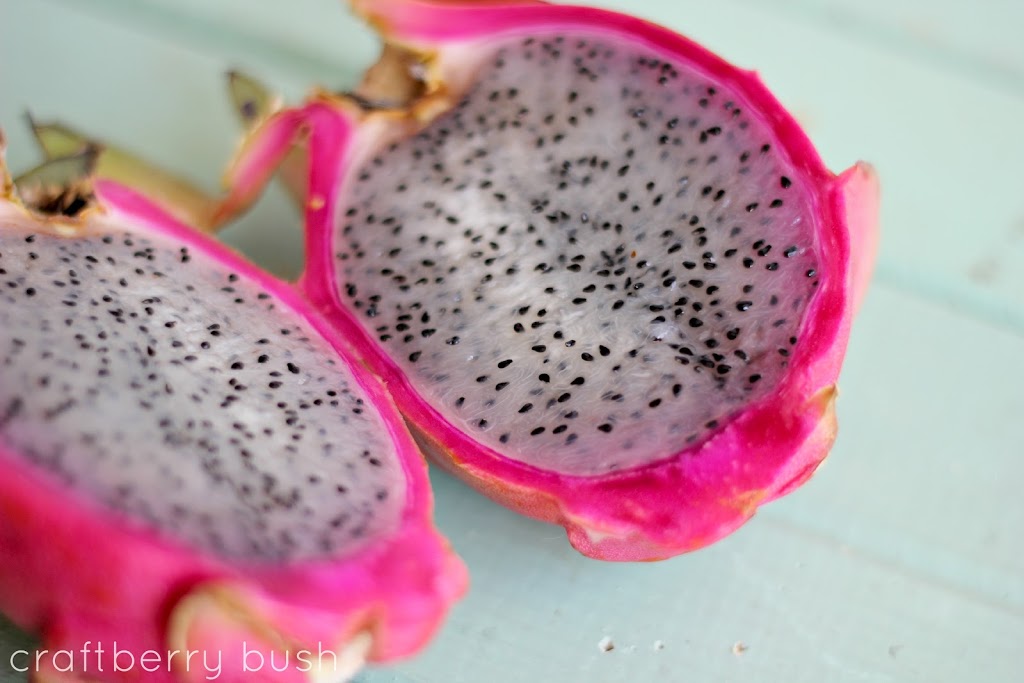 My little sister bought it for the kiddies and I thought it would be ideal for this post as its appearance has a lot of interest.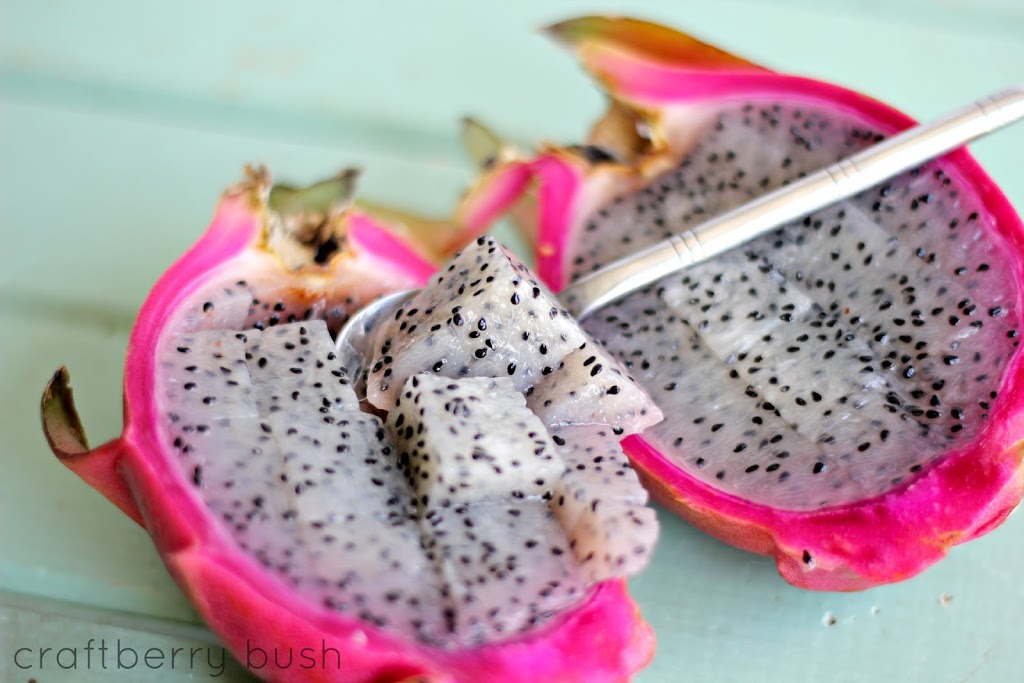 But of course, we were not going to pass up tasting this exotic looking fruit.
The texture resembles that of a kiwi but the closest I could describe its taste to is a combination of kiwi and pear.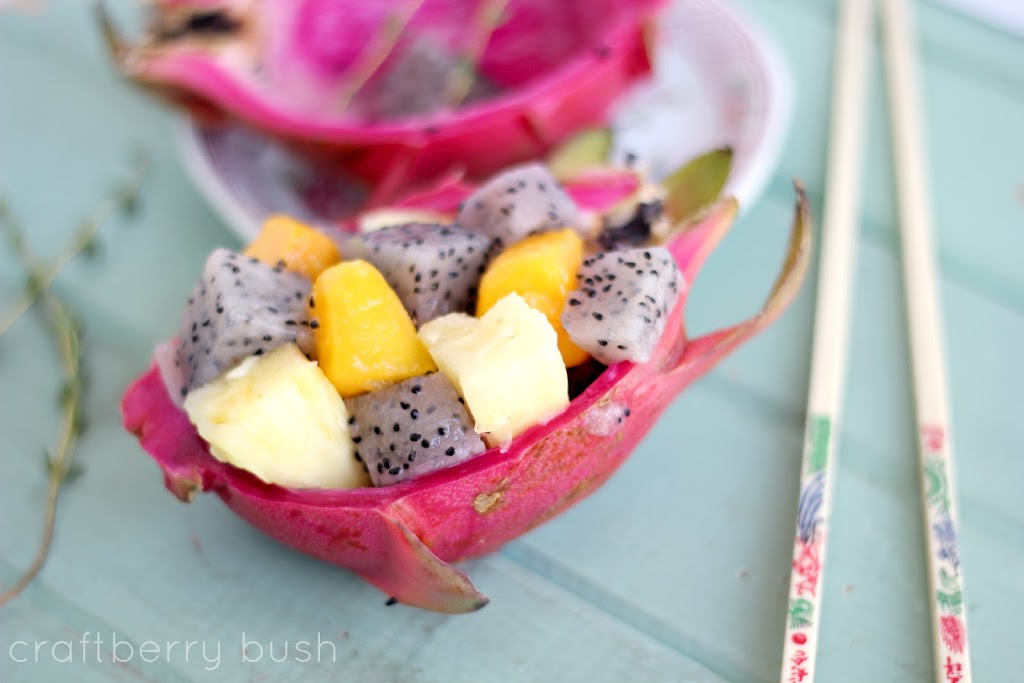 I decided to mix it with some fresh pineapple and mango and it was quite yummy.
Now for the real reason we're here…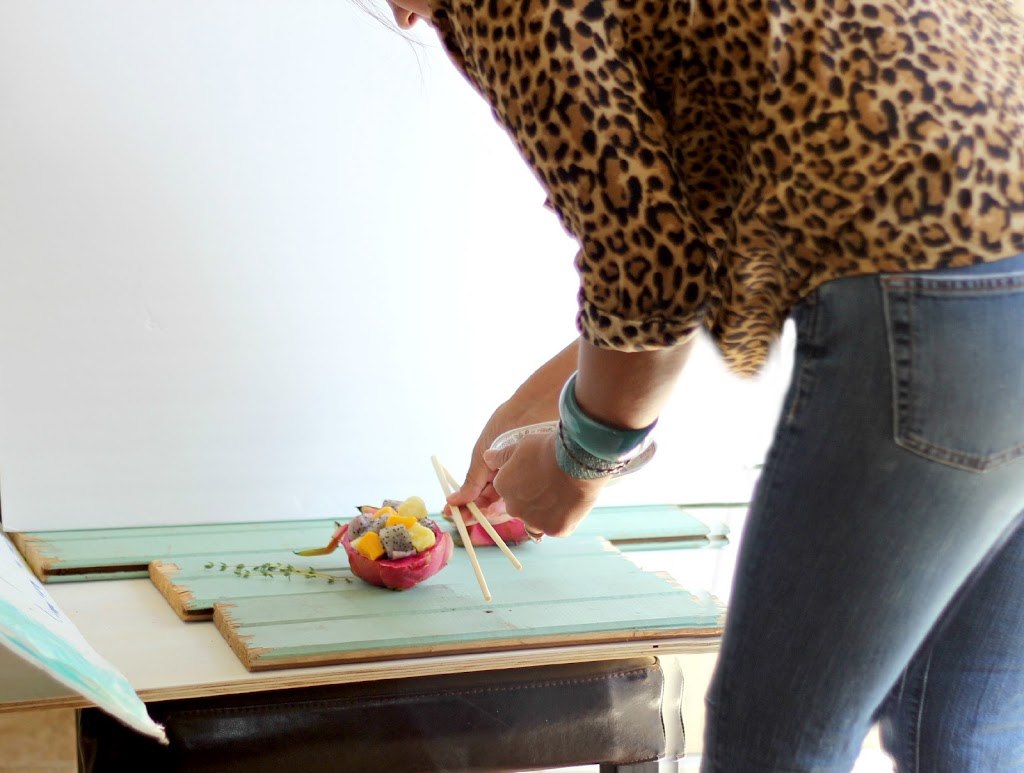 I have recently developed a love for food photography, but am clearly still learning. As with most things in life, the more you experiment, the more you learn and given a few
of you had expressed interest in seeing a 'behind the scenes' of how I stage and photograph my photos, I figured we could learn together.
The picture above shows you the placement of the subject I'm photographing.
I like to use as much natural light as possible and usually set up in front of a window or my patio door.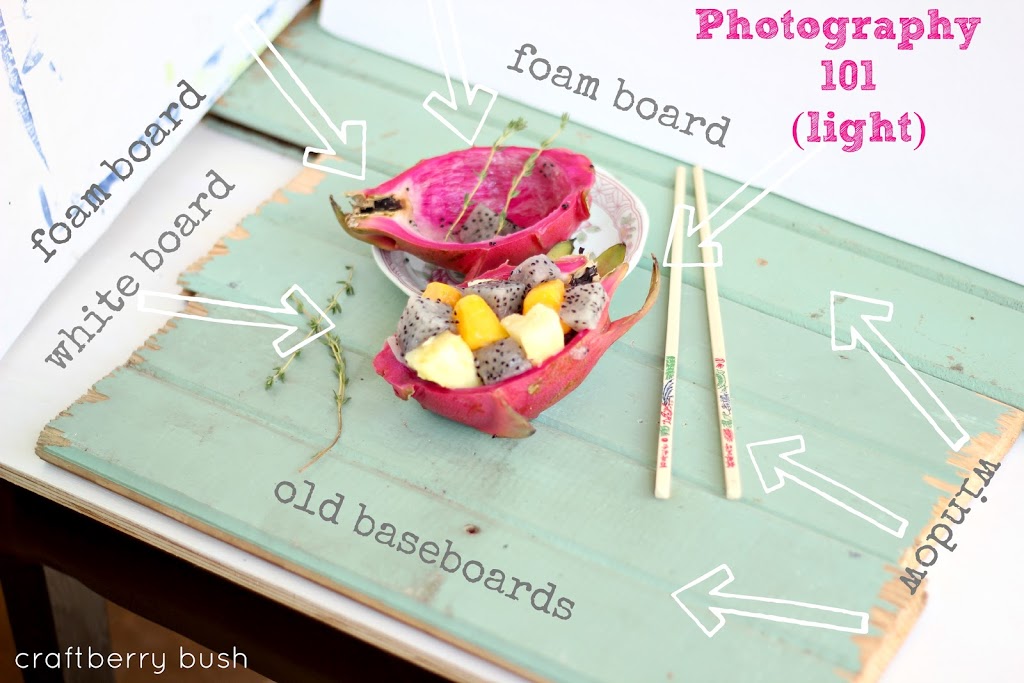 Disclaimer: Did I mention I am just a rookie trying to learn photography? I feel the need to keep saying this as what I'm sharing is likely not the 'correct' way, but it is what I have found works for me. You'll find my set-up is basic (maybe even primitive), but until I have the 'real' equipment, this does the job.
We recently acquired these discarded painted pine boards from an old torn down house and were told they were 60+ years old. But you can easily purchase some at your local hardwood store and paint them yourself.
The arrows indicate the direction in which the light moves towards the subject, while the foam boards serve to reflect the light back, thus avoiding harsh shadows. I have several foam boards roaming around the house, usually hiding under/behind beds, couches, dressers…you name it. I like that they are light weight and I can place them where I need them.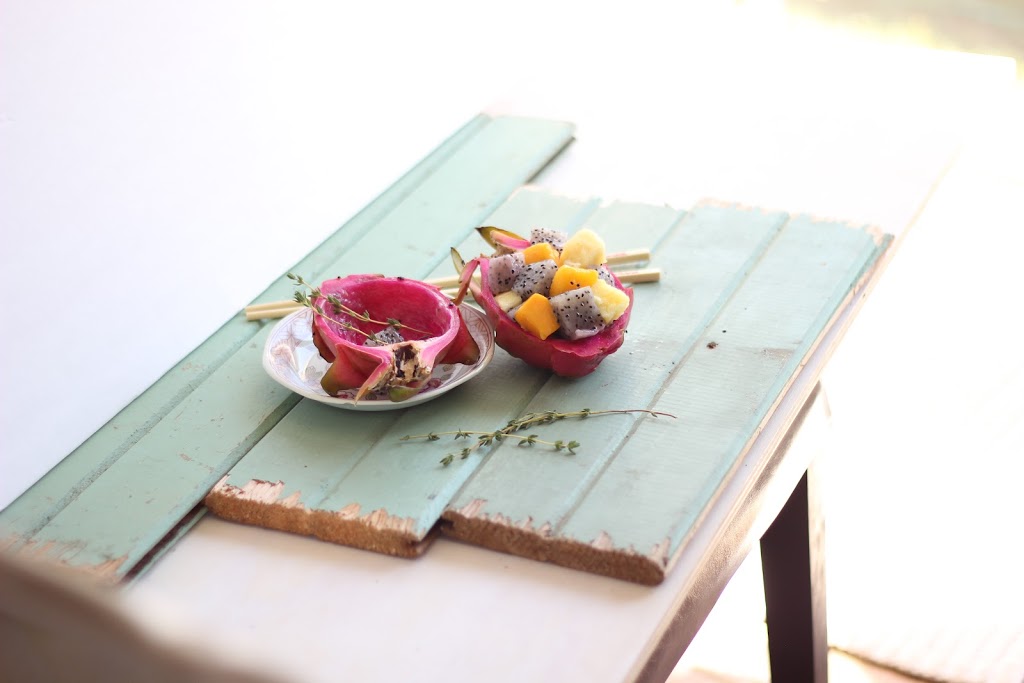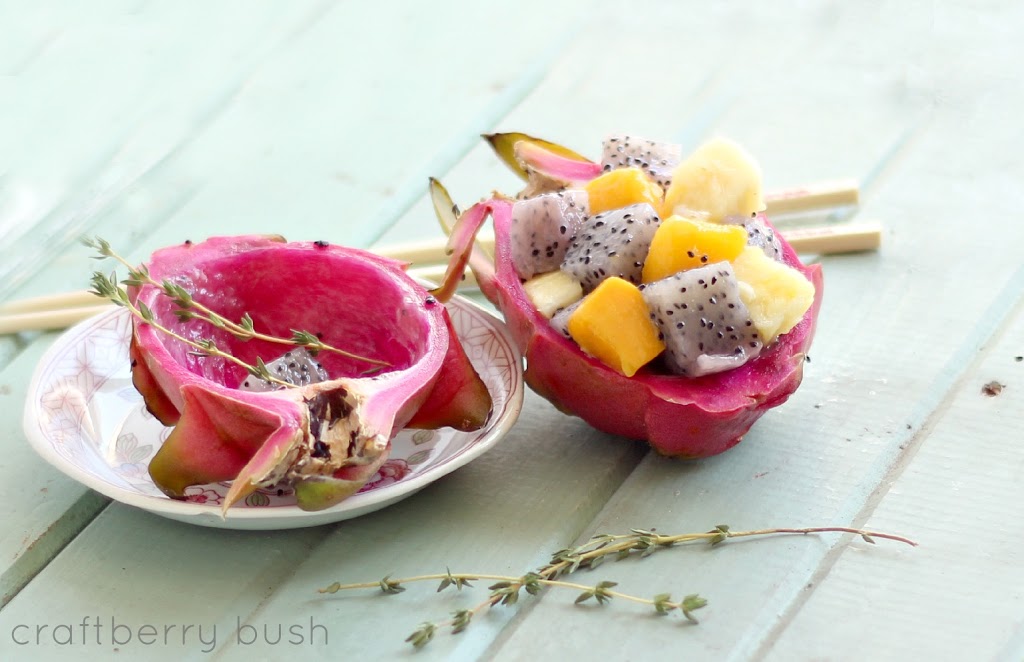 I've said it before – good light will either make or break a picture and next week, I'll touch upon this subject a little further.
So before I go, I wanted to know if there are any other specific questions you might have that you would like for me to address? I can't guarantee I'll have the 'correct' answer, but if you want to leave me a message below, I'll address them to the best of my ability on a later post. Cool? Cool.
I hope you guys enjoyed this little behind the scenes; I look forward to sharing more 'tips' with you soon.
Have a great day!

much love,
Lucy