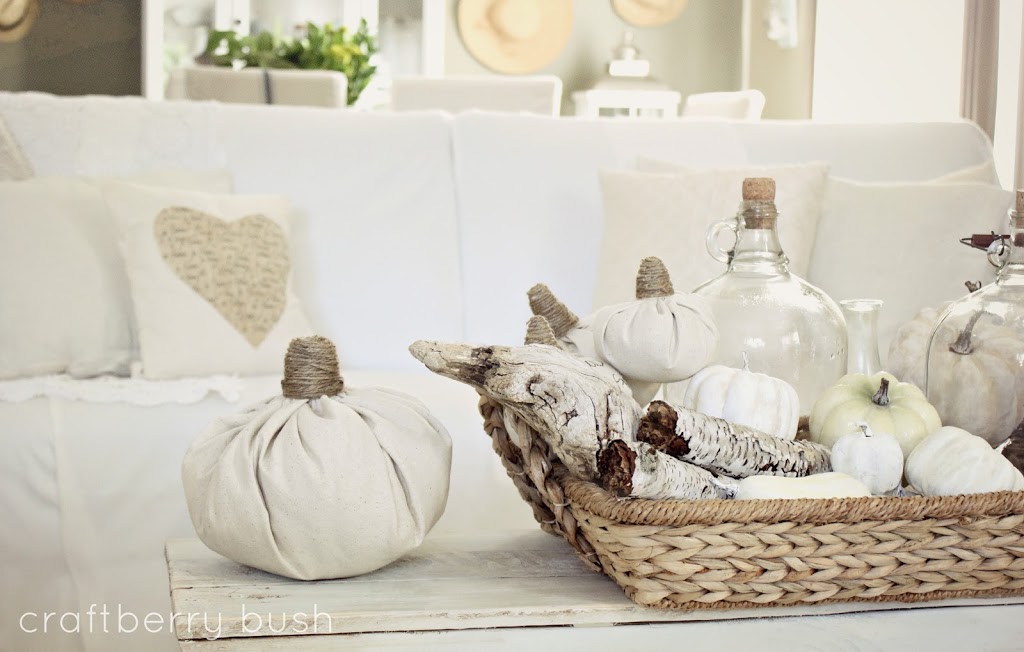 Welcome back! How was your Monday?
I spent the entire day attending an outdoor school trip with Bella. While I cherish the time I'm able to spend with our little girl, I sometimes question my sanity while on these school trips. Imagine if you will, sitting on a school bus surrounded by the little voices of 40+ 8 year olds, which when spoken in unison, can only be compared to a loud series of out of tuned instruments.
And yet even during all the commotion, I was able to find peace as I looked out the window
and noticed the beautiful fiery show of autumn is about to start.
The air was crisp and as we walked through the forest, a single red maple leaf descended from above and landed on the ground. There is no turning back…Fall is here.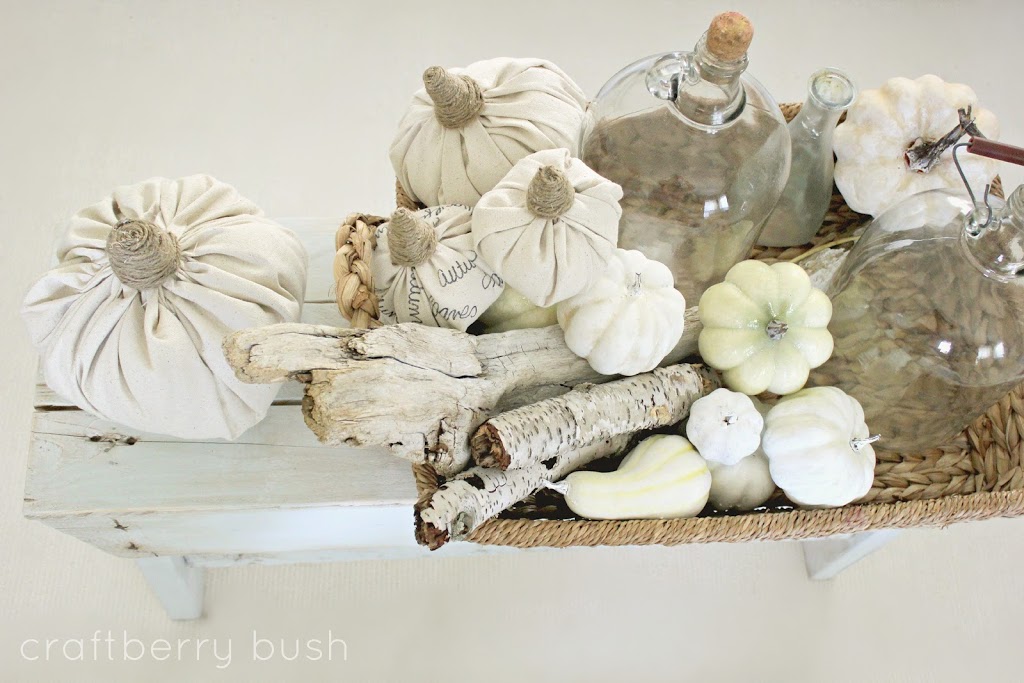 I recently received a message asking why white pumpkins are being used so frequently in Fall decor. The truth is, I don't know. Personally, I love to surround myself with the crispness of white as it feels clean and airy.
Yet my love of white is confined to our living space only, as my wardrobe will tell you a completely different story. Just ask my bright orange pylon coloured cords, or the pages of my sketchbook which are filled with bright watercolours.
I guess it's a personal preference as to whether you decorate with the muted tones of white or you use the traditional browns and oranges of Fall. I enjoy Fall decor either way.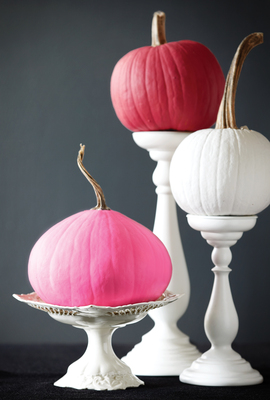 I do see a new trend developing in the use of black, white and golden pumpkins.
But my newest prediction for next year is the use of bright coloured pumpkins. All because of
this genious idea

.
It makes me want to start over and fill my house with bright coloured pumpkins…sigh.
The brightness and the beauty of the pumpkins above makes me feel like my little drop cloth pumpkin is inferior…but I will show you it nonetheless because after all, that is the name of my post….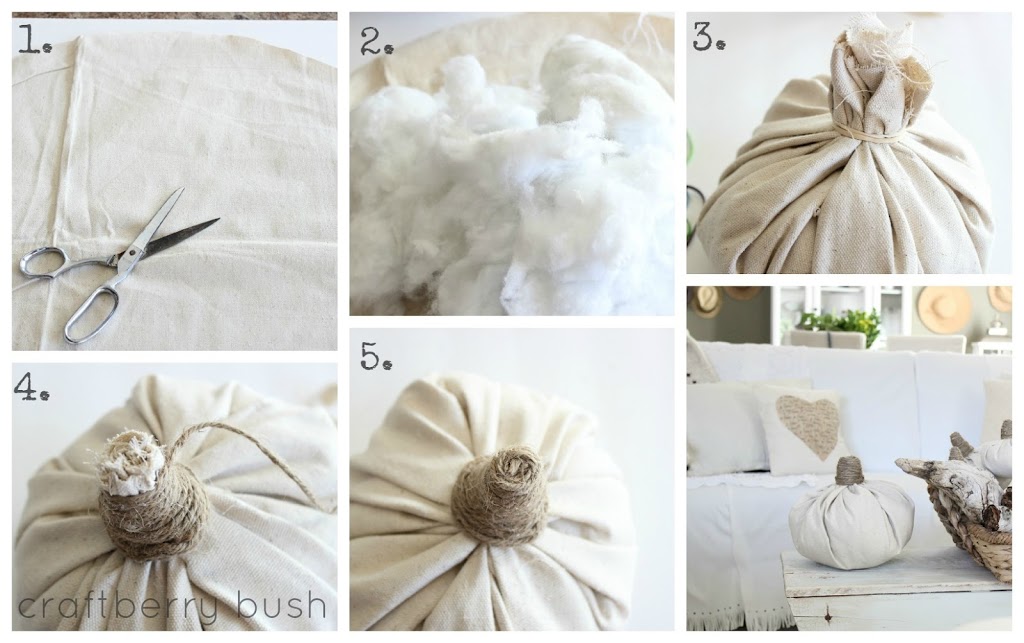 2. Place batting in the centre
3. Gather together and tie an elastic band at the top
4. Wrap twine around to form stem
5. Continue wrapping to the top and use hot glue to hold in place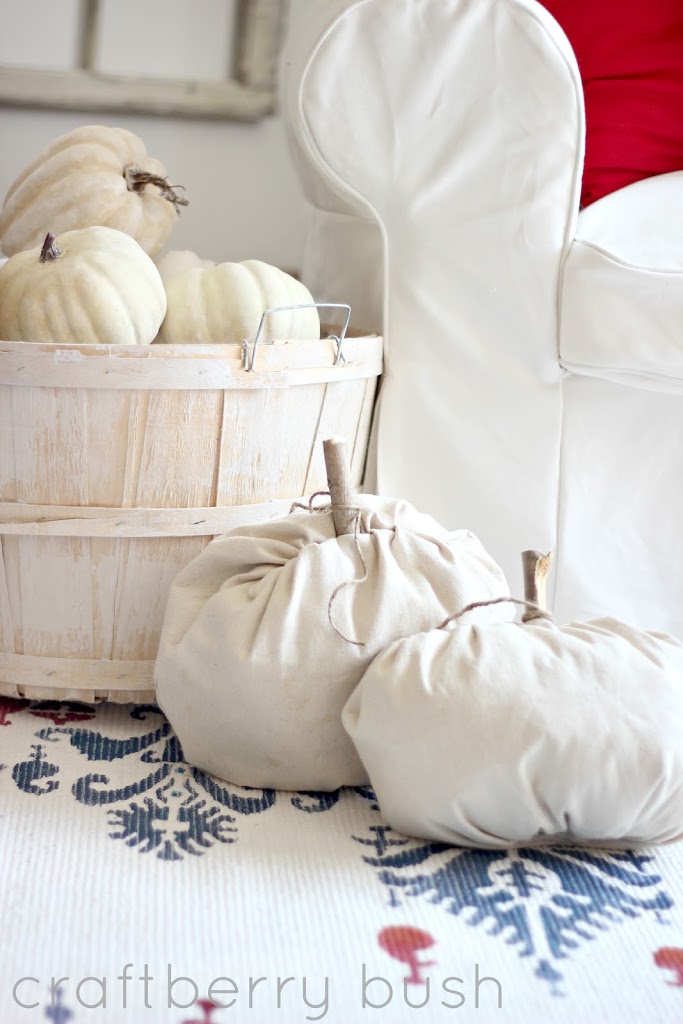 I also made these big guys the other day…I like them…:)
I've been using white pumpkins for a while now and haven't tired of them yet.
But
what do you think? Is using too much white getting away from the whole 'Fall' theme? Or are you liking the new white pumpkin trend? How about those bright pink pumpkins?