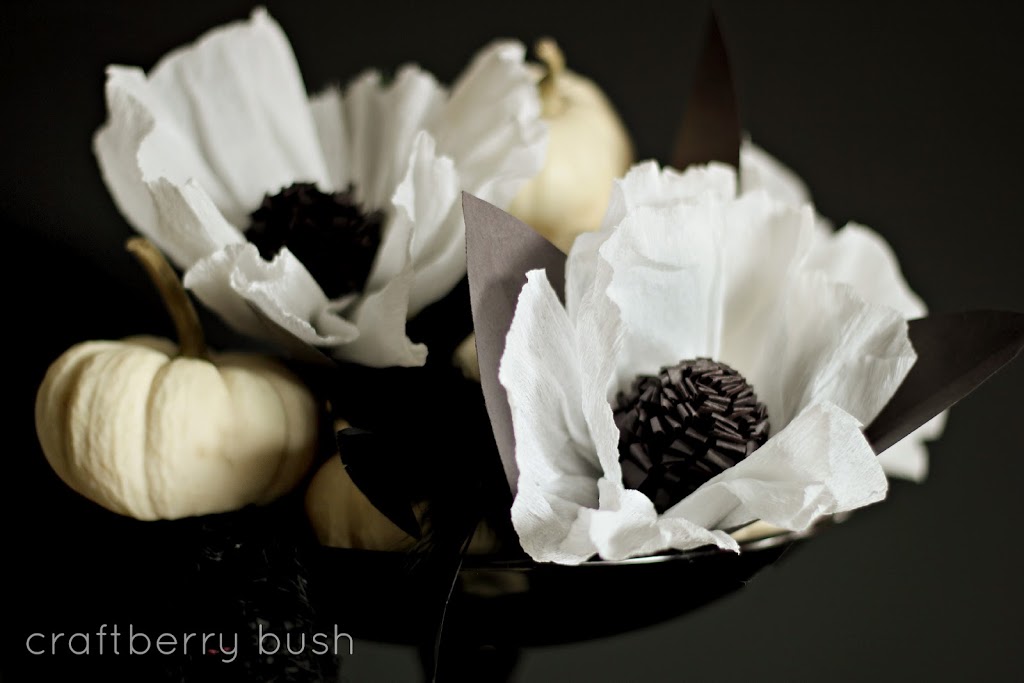 I'm not big into Halloween…I know, I know…sorry.
It's just a day that I have never really embraced.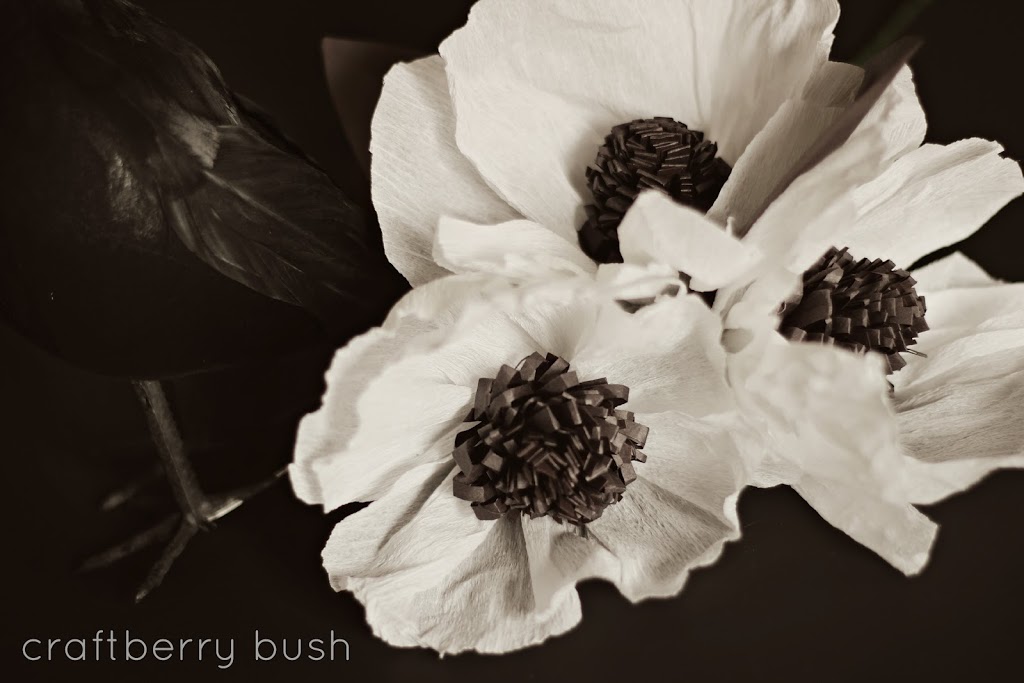 As a child, my parents never made a big deal of it either.
I was even scared to go
Trick-or-Treating because in my native language (S
panish), Halloween literally translates as
'the day of the witches'. So yes, I was scared of witches too.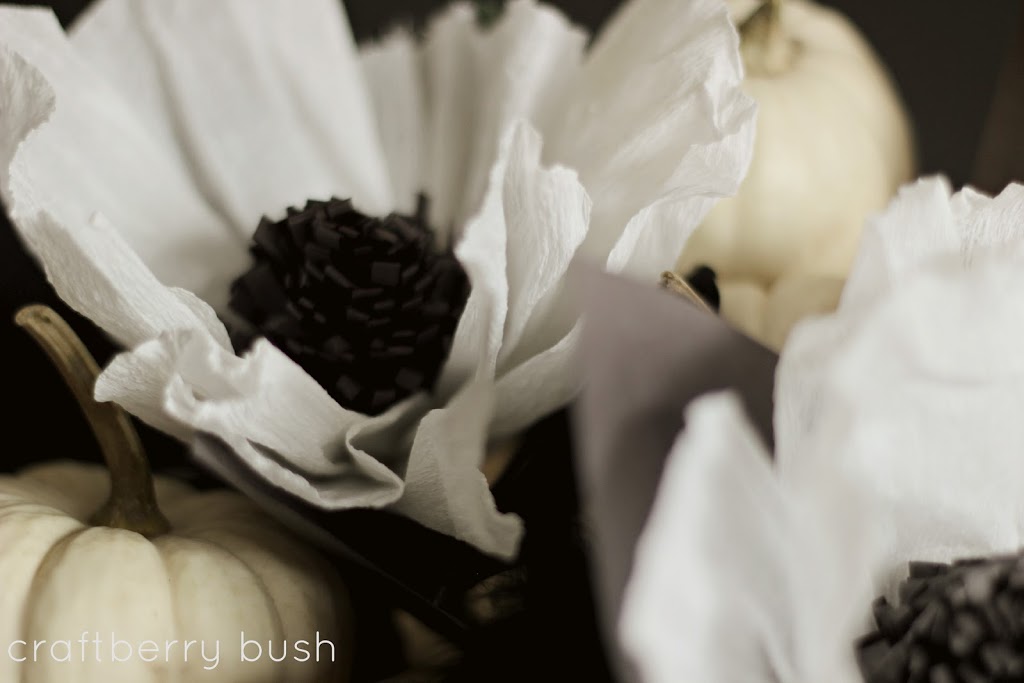 This year, I am making a little exception and will be sharing some Halloween projects as I co-host a Halloween Linky party that will run for the entire month of October.
I will give you more details as we get closer to the day.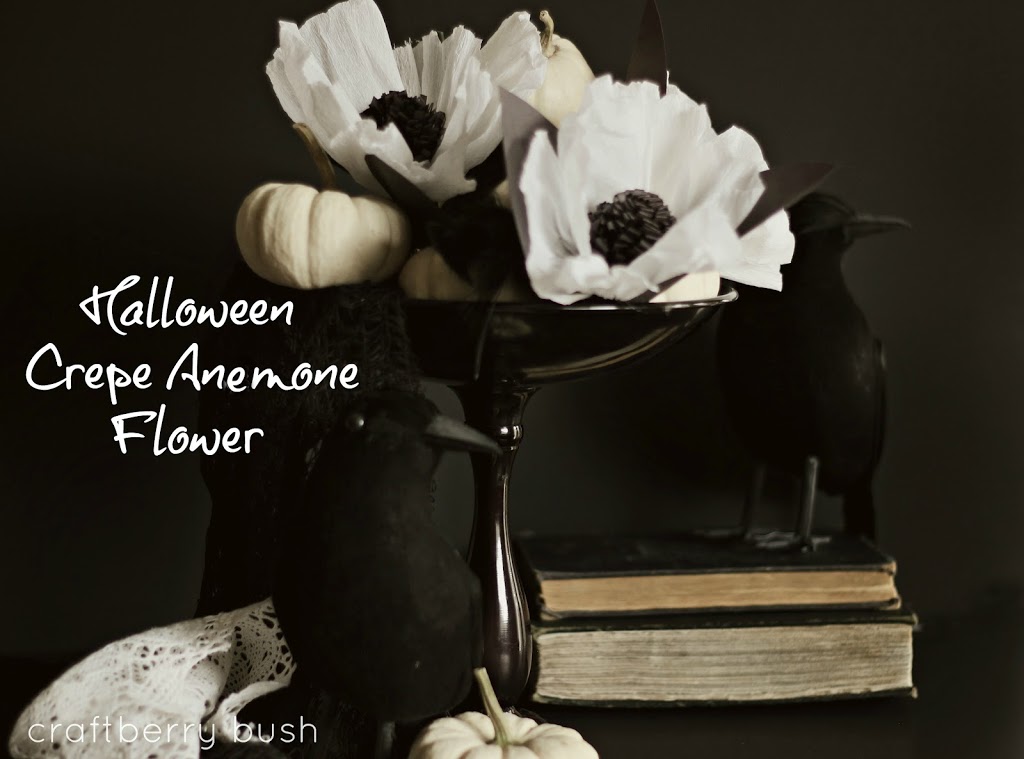 Regardless of the holiday, I do enjoy decorating, so coming up with a little Halloween vignette was fun. I found this beautiful black iron pedestal at my local thrift store for $3.99. I think it looks very elegant holding the little baby boos and the white crepe Anemone flowers. I guess I'm okay with an elegant Halloween as opposed to a spooky one.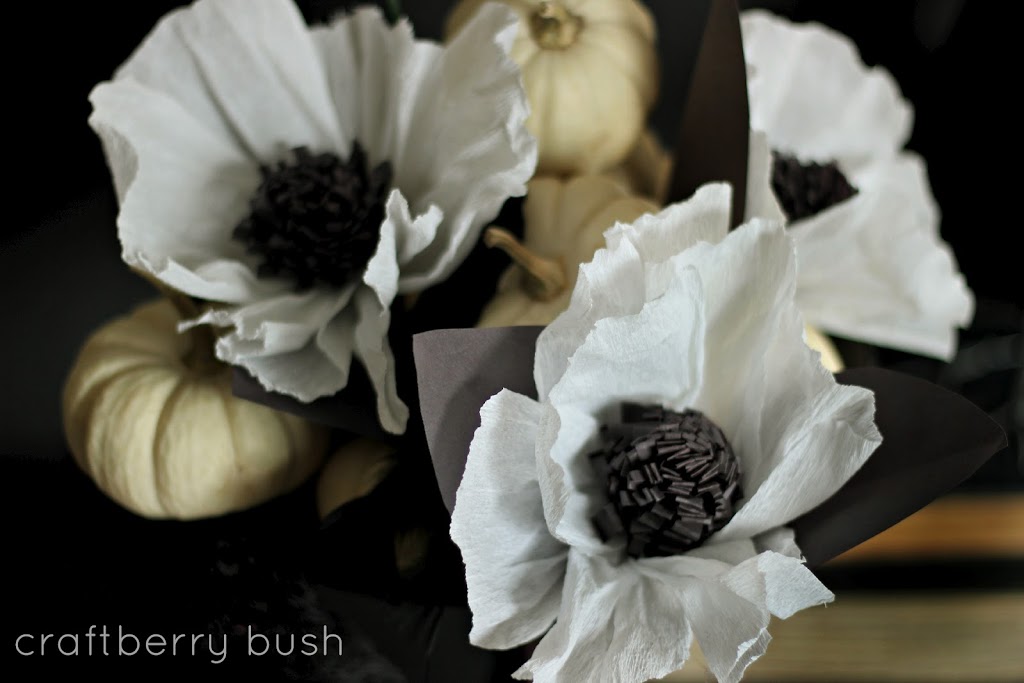 I love using crepe for flowers because of the paper's pliability. The petals tend to look very realistic, don't you think?
You can use
this tutorial
to make the white flowers.
So how about you? Do you decorate for Halloween? Is it spooky or cutesy?

Thank you for visiting and please don't forget to stop by tomorrow as I'll announce the winner of the Cutting Edge Stencil…!
much love,
Lucy