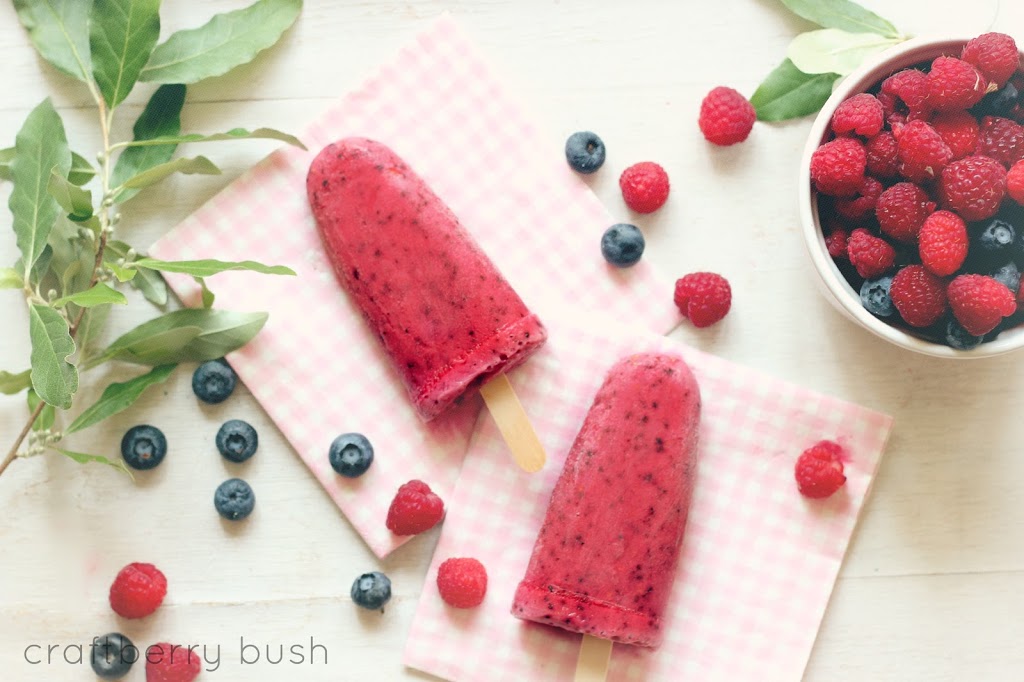 Hello friends – have you been keeping cool?
I am not one to complain about the heat and beautiful sunshiny days as I often long for them in the winter.
But it has been a little toasty of late, and have I ever mentioned we don't have AC? It's our own procrastination that has kept us from getting one as ev
ery year we say we'll make the call and every year the summer slips right through our hands without needing it. But this year is looking like we are going to finally need it.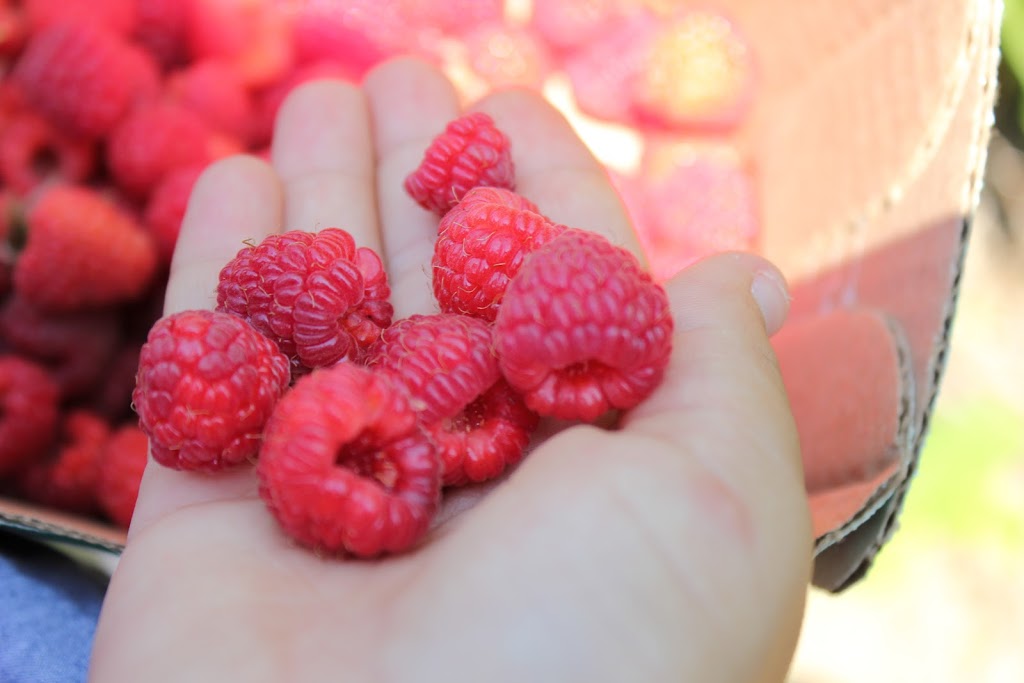 We're usually out and about every day in the summer as we picnic under the shade of a tree or just take walks along the water so we are seldom stuck at home.
Last week, we ventured into the raspberry fields and picked some delicious berries. If you saw my little video montage, you probably saw some of the images from that day. It was our first time going raspberry picking as we usually do the other berries
(strawberries and blueberries). Needless to say, it was a lot of fun.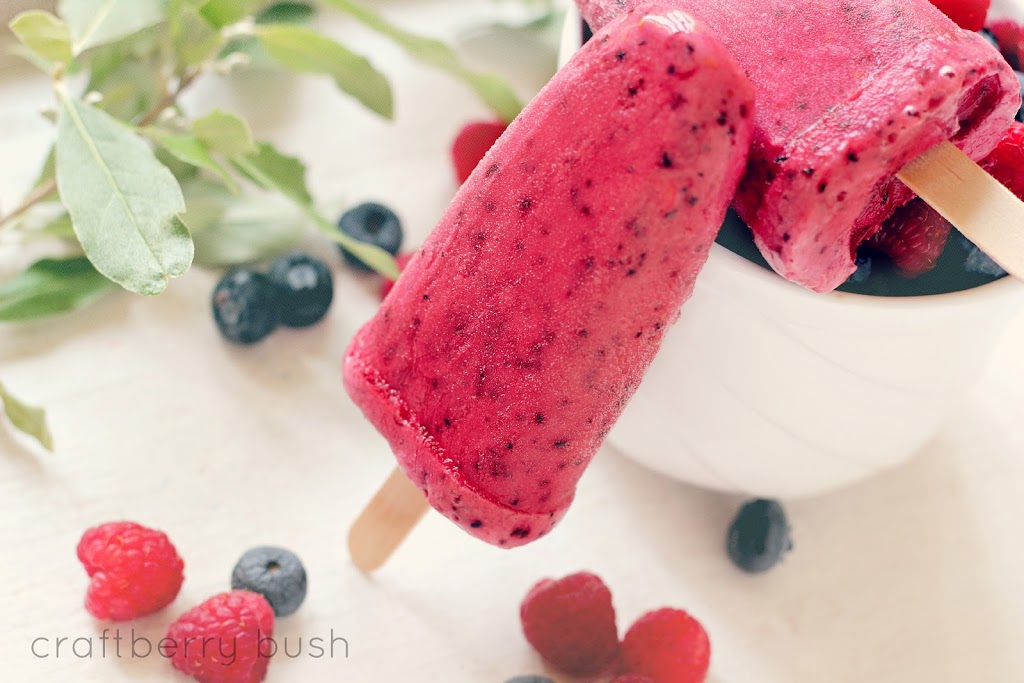 After coming home, we decided to make some healthy ice pops.
What better way to cool down on a hot summer day, especially a healthy one…
Ingredients
2 cups of frozen or fresh raspberries (or berry of your choice)
16oz of Honey flavoured Greek yogurt
(or you can use plain yogurt and add raw honey to taste)
1) Place ingredients into blender until smooth
2) Fill popsicle mold or Dixie cups covered with foil (to hold the wooden stick in place)
3) Allow to freeze and enjoy…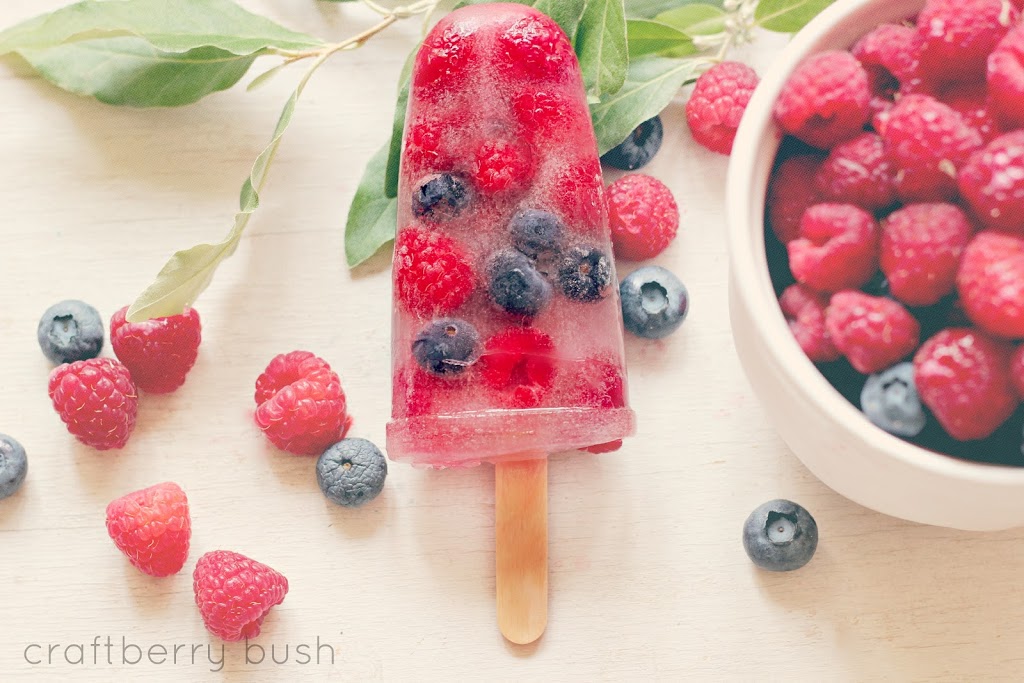 I made this one especially for me by placing flavoured
water and putting raw berries in it…yumm.
When I say flavoured water, I mean those berry flavoured waters they sell (not rum flavoured, although now that I mention it….).
I have actually seen some beautiful grown up ice pops around on Pinterest.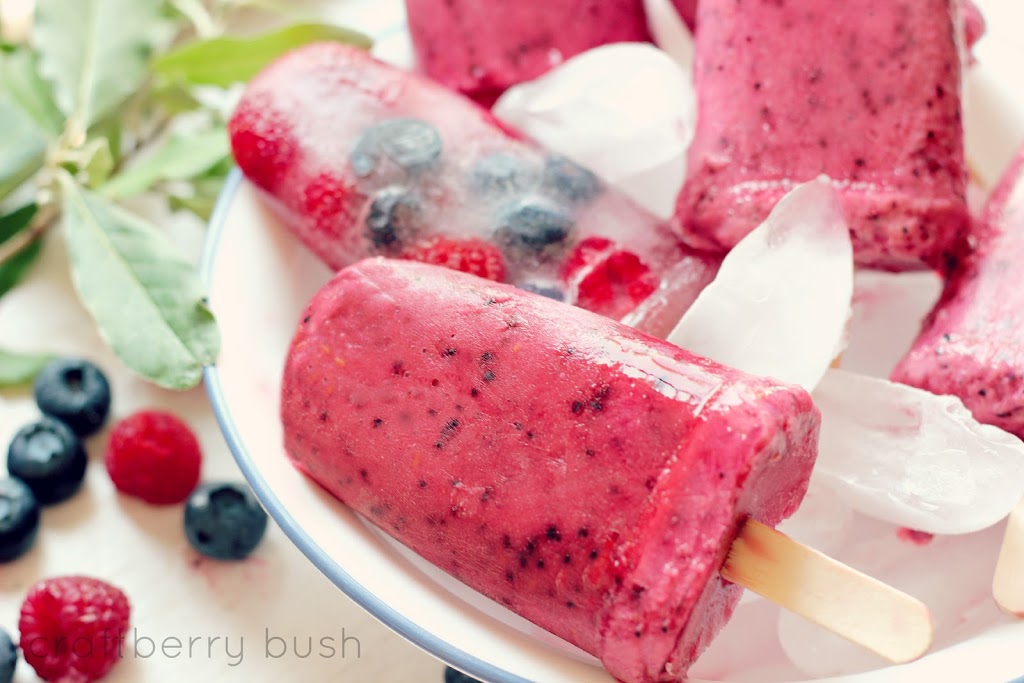 They were a hit and mommy is once again the greatest 'chef' in the world…:)
How are you coping with this heat? Does it bother you at all?


Have a great day!
much love,
Lucy
Funky Junk Interiors
Carolyn's homework
Home stories A to Z
Primp
The 36th avenue
Someday Crafts
French Country Cottage
2805
Crafty,Scrappy,Happy
Whipperberry
Tatertots and Jello
The girl creative
Chic on a Shoestring decorating
Finding fabulous
My Romantic Home
Simply designing
The Shabby Nest
I heart naptime
Today's creative blog
It's overflowing..
Ask Anna
a.k.a design
Thrifty Decor Chick
Cedar Hill Ranch