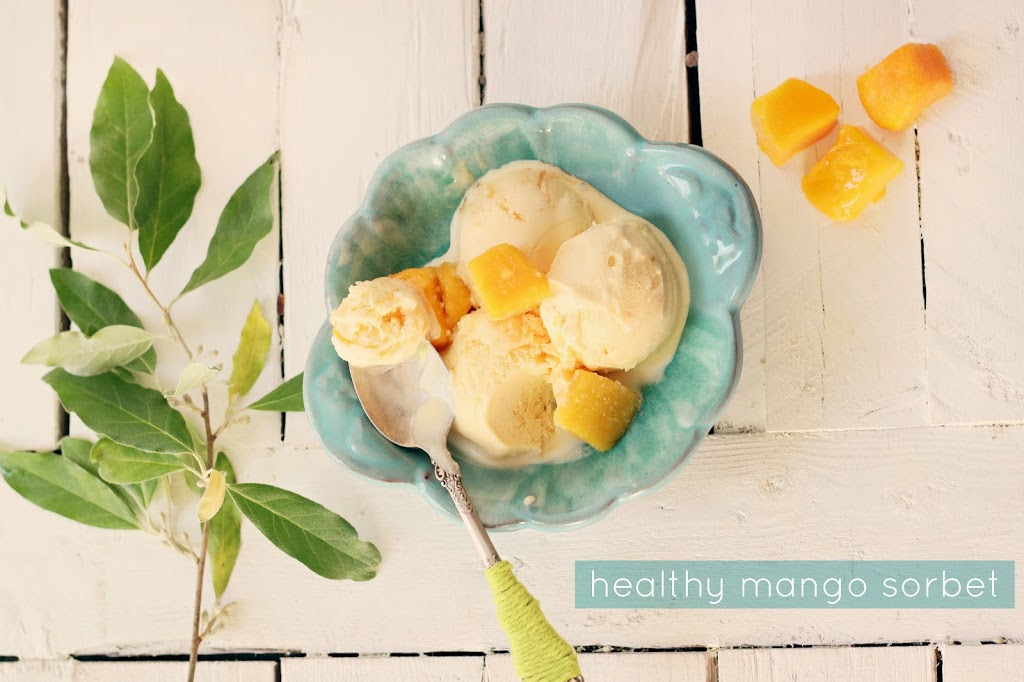 Here I am with another foodie post. I hope you don't mind, but with the kiddies on summer vacation, there hasn't been a lot of crafting for this momma (or much exercising for that matter), so I'm always looking for delicious and healthy treats to offer the kiddies and myself.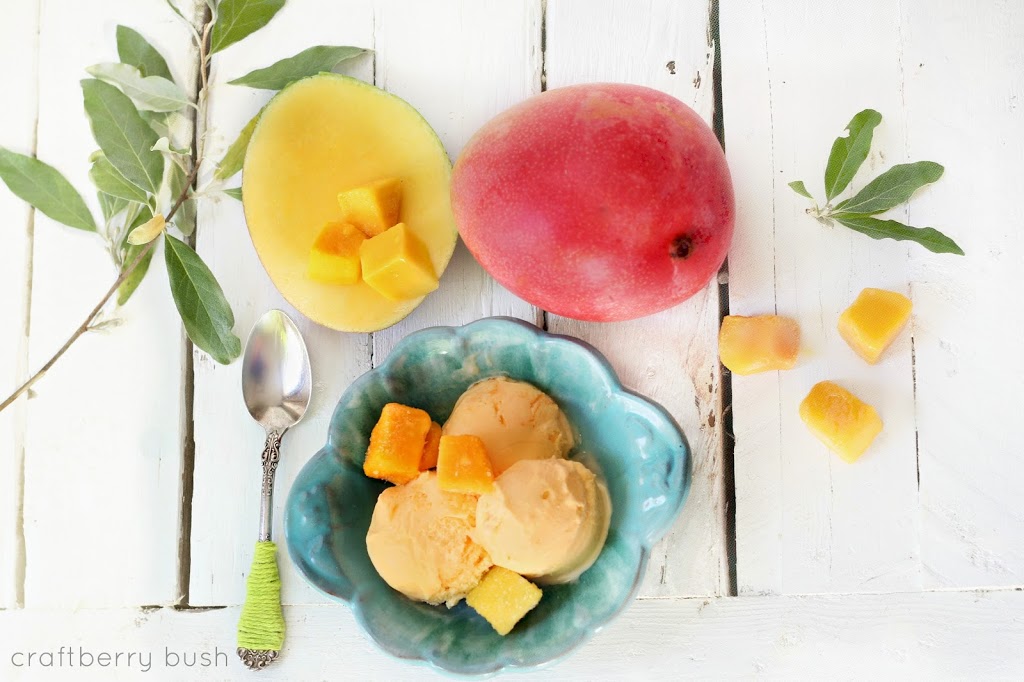 This delicious dessert is so easy to make and the best part is that you don't need an ice cream maker to make it. All you need is a blender or food processor and of course, your freezer…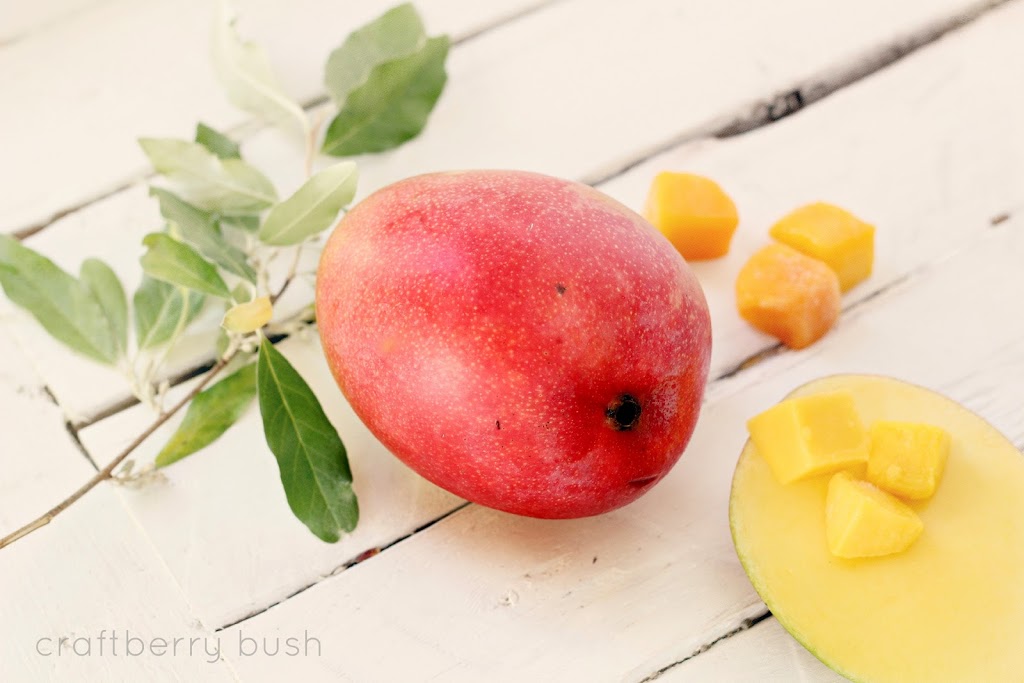 Ingredients
1/3 cup or less of coconut milk/soy milk/almond milk or regular milk
Honey or Splenda to sweeten (optional)
vodka to avoid crystallization (optional)

1. Cut ripe mangoes into small cubes and place in the freezer to freeze
2. Place frozen cubes in a blender or food processor and slowly add milk a bit a time until desired consistency is achieved
note: the consistency is dependent on your own taste; if you want a softer consistency, add more milk or less milk for a firmer consistency
3. You might need to scrape the sides of the blender or food processor from time to time, but be patient
4. Continue blending until smooth and if you like a little more sweetness, you can add a couple of tablespoons of honey or Splenda.
Optional – you can add 2tsp of vodka to avoid the crystallization of the mixture. I did not add it to this dessert but I have done it before and there is not enough alcohol to be able to taste it.
5. Serve right away or place in freezer for later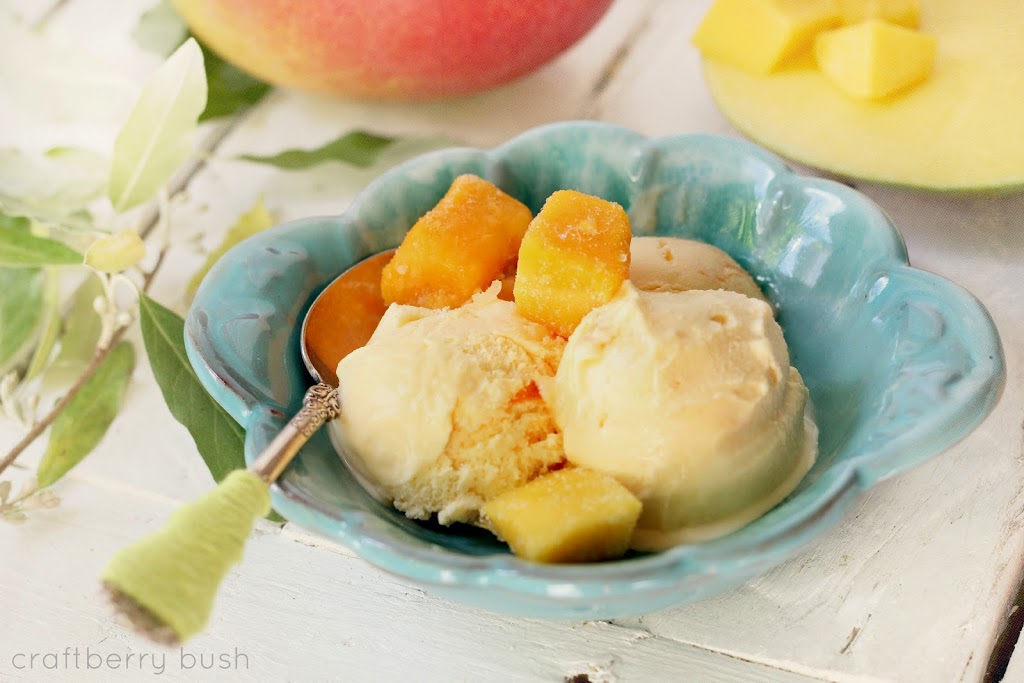 You can customize this recipe by using other fruits such as peach, banana or berries.
I hope that by sharing these recipes, I can show you that there are many alternatives to eating delicious treats without the added calories.
Now if I could only get to the gym..:(
Funky Junk Interiors
Carolyn's homework
Home stories A to Z
Primp
The 36th avenue
Someday Crafts
French Country Cottage
2805
Crafty,Scrappy,Happy
Whipperberry
Tatertots and Jello
The girl creative
Chic on a Shoestring decorating
Finding fabulous
My Romantic Home
Simply designing
The Shabby Nest
I heart naptime
Today's creative blog
It's overflowing..
Ask Anna
a.k.a design
Thrifty Decor Chick
Cedar Hill Ranch