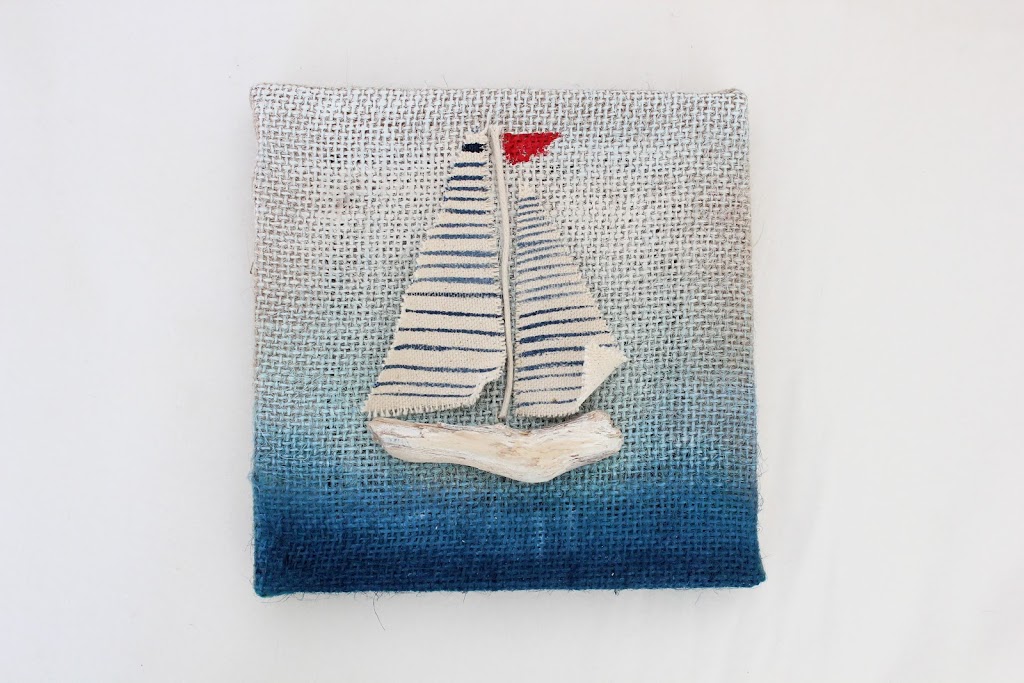 Hello everyone!
The weekend is upon us and we are preparing to welcome a relative from England. It should be a lot of fun, once the first few hours pass and I re-familiarize myself with the accent. It's so foreign and fascinating to me and admittedly, I can't understand half the words they are saying. It's funny because after a while, hubby's English accent kicks in and it's quite sexy cute.
I even start talking with a bit of a weird mixture of Spanish/British only God knows what type of accent…it's a real mess.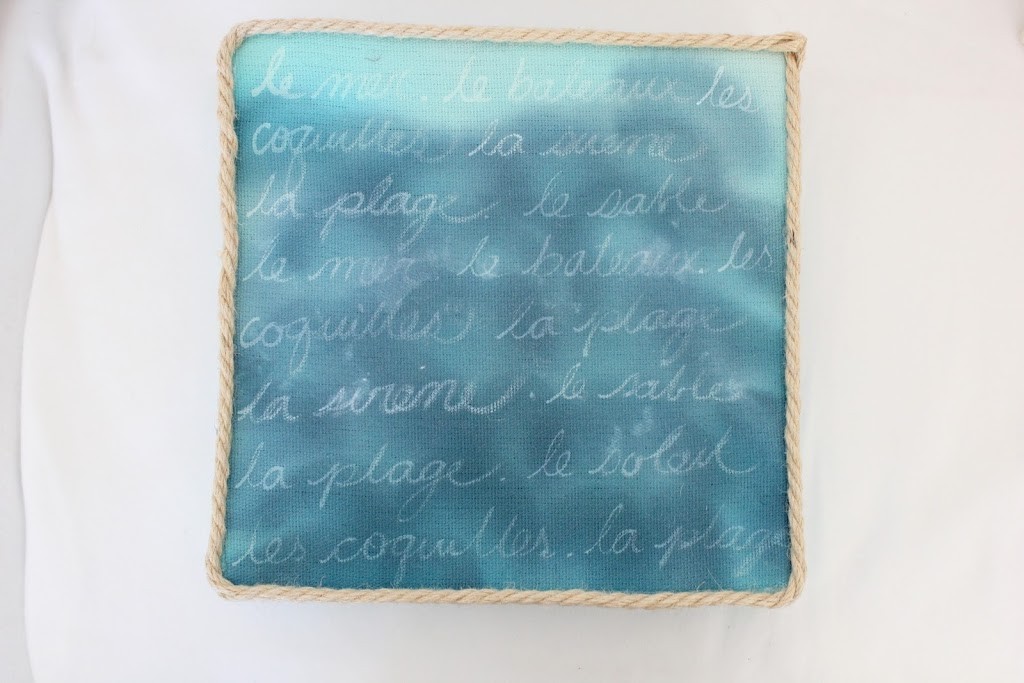 Today, I wanted to quickly show you a few of the models I created for the Canvas Corp booth, displayed at the CHA Conference in Chicago.
I wish I could have gone along with the models but I was still honoured they asked me to help out all the way from here…:). The above was made using their natural stretch canvas. I used tattered angels misting spritz and white acrylic paint to write the words.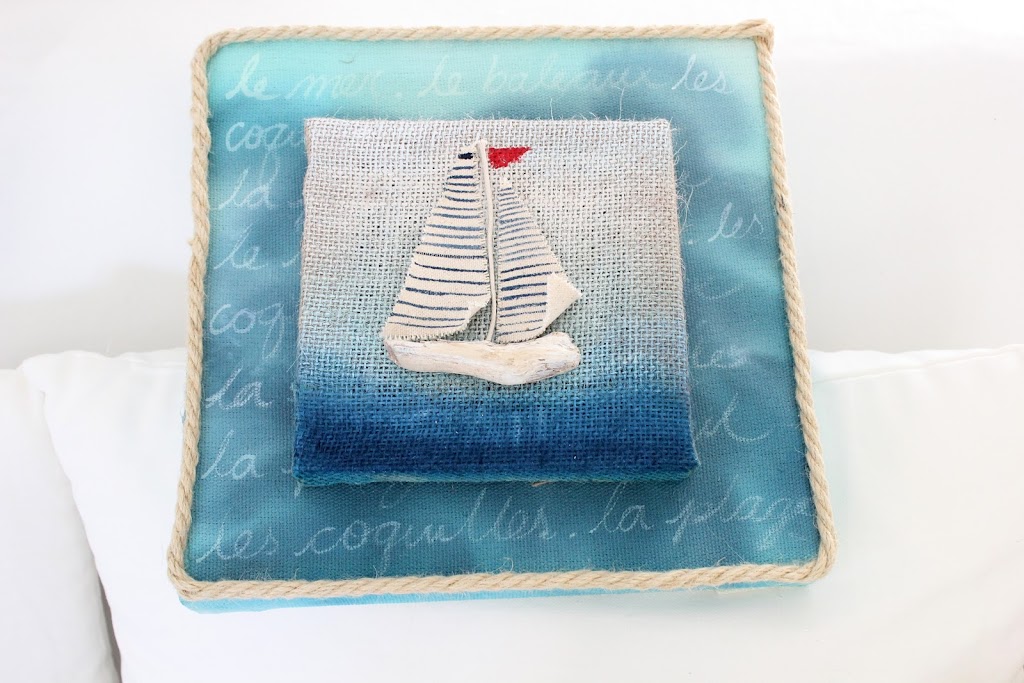 The little sail boat was made from a little piece of driftwood and a canvas mast painted with acrylic paint. The ombre effect was achieved by using Tattered Angels mists. I glued it all onto a stretch burlap frame.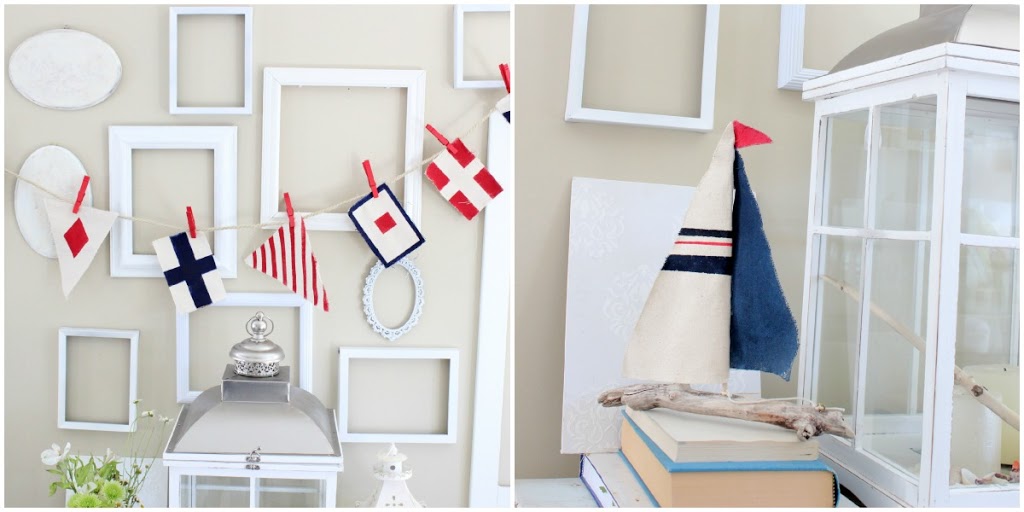 As you have likely concluded, the theme was Nautical and sea to tie in with their new nautical line of papers. I made the little bunting with their fabric shapes. These are great because they are sewn together to avoid fraying, yet the edge is still exposed and raw.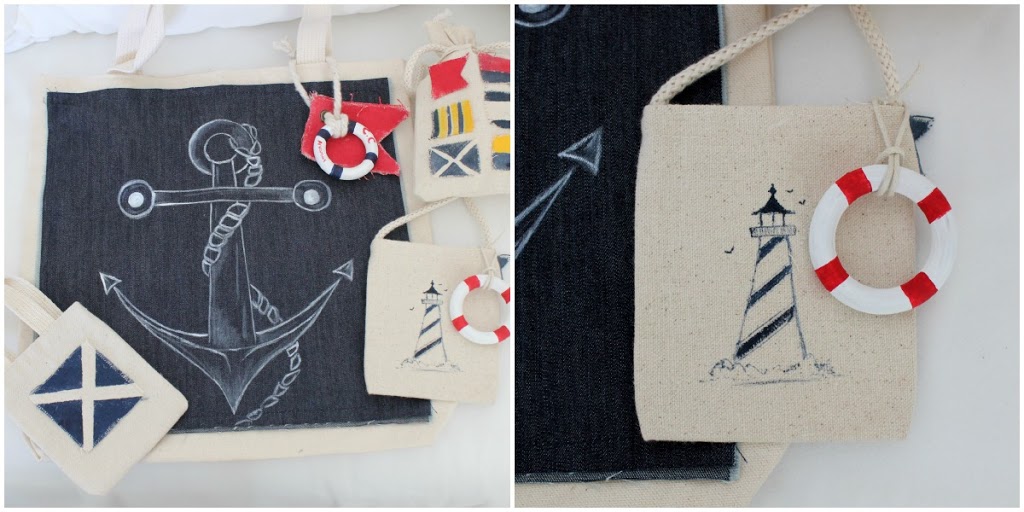 I decided to embellish several different size canvas totes with various nautical
flags and pictures.
For the the larger, I used their denim fabric page. I originally wanted to dye the jean fabric with bleach, but it would not discolour. So I used my trusty DecoArt acrylic paint.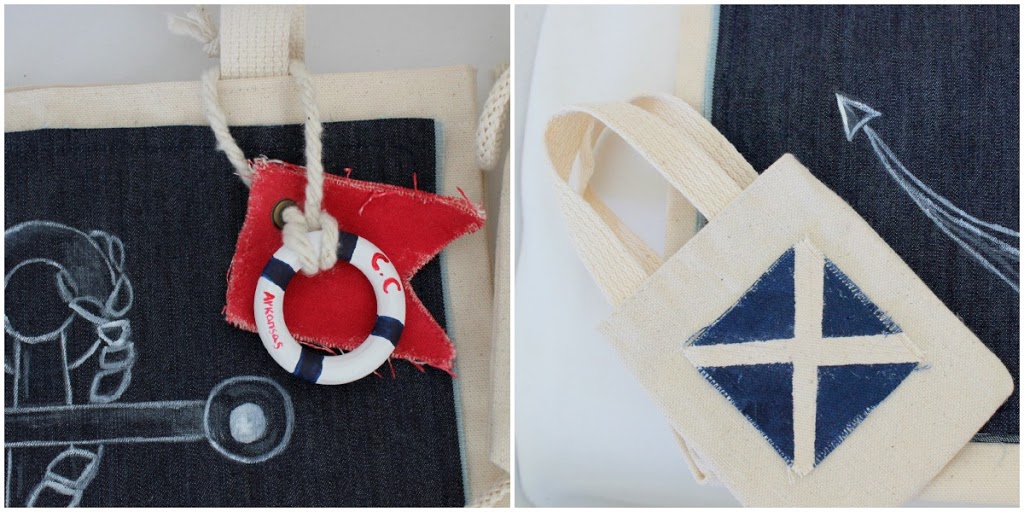 Here is a closer look of the tote. I painted a little wooden ring in white and added the details to make it appear like a life preserver ring.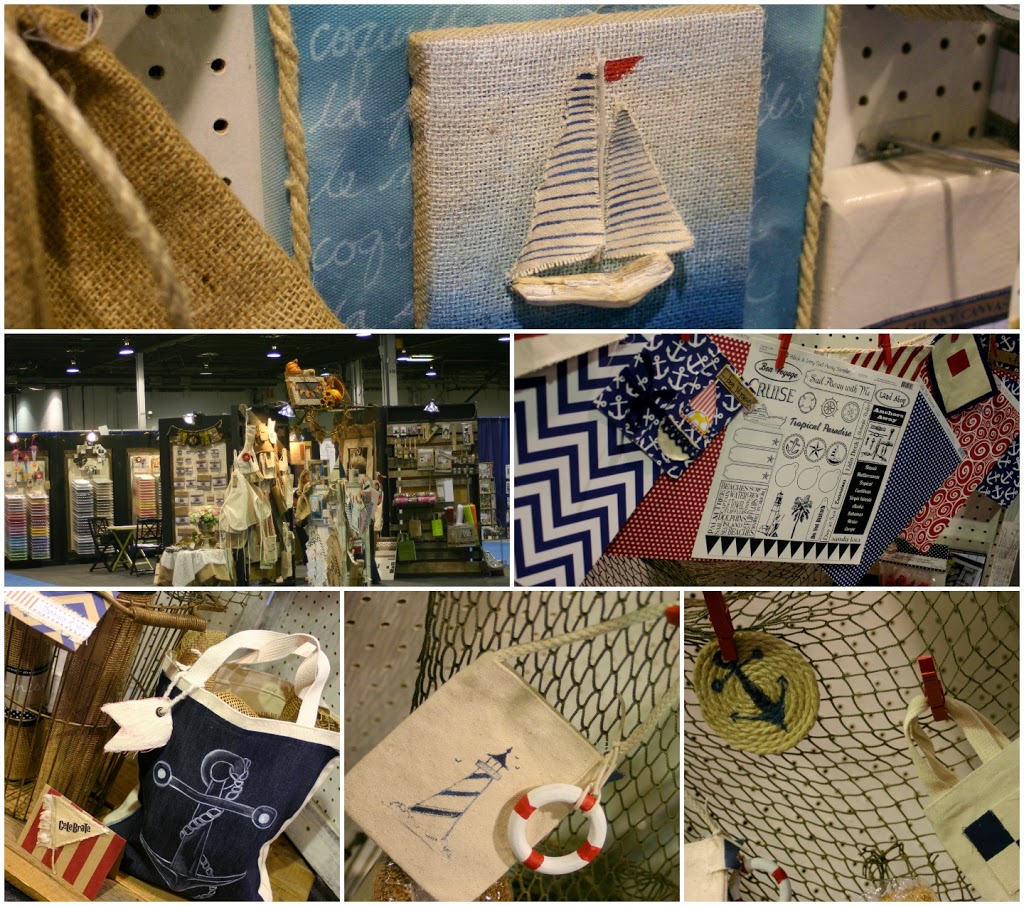 These photos were sent to me by Canvas Corp so I could see the models in action. I have never visited one of their display booths but they always seem to be a favourite with the attendees. Check out their Christmas display here.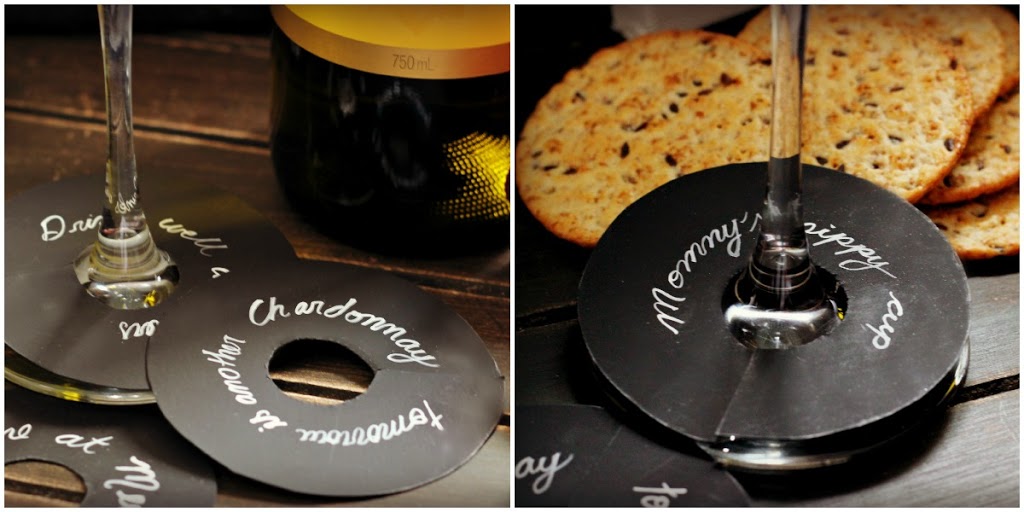 For the next set of models, the theme was wine. I had fun with this one and even though my kiddies thought I was being 'irresponsible' by writing these messages, they made me laugh…
'Mommy's sippy cup', 'tomorrow is another Chardonnay', 'Drinks well with others', 'You had me at Merlot' etc. I can't take credit for these witty phrases….maybe if I had been 'testing' the props (aka wine) …:)
I used acrylic paint to write the messages but since its chalk paper, it is intended for chalk or chalk pens.


A quick cheers canvas. I usually do all my writing freehand and that's why it might look a little (a lot) uneven. But I think it adds character to it…yeah, we'll go with that…;)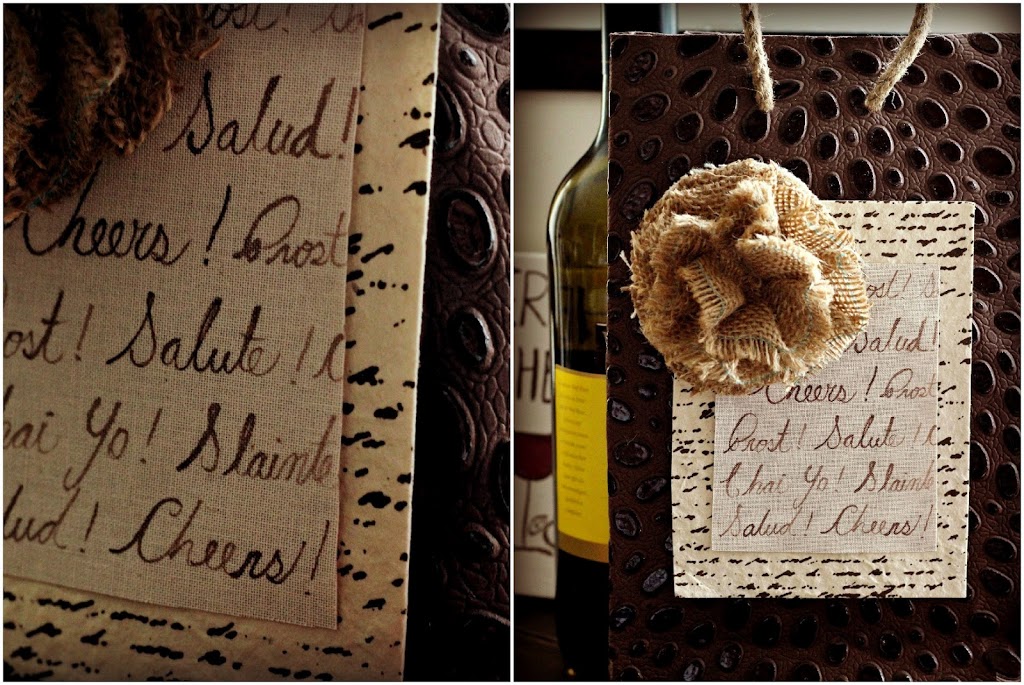 And lastly, I made this wine bag using their gorgeous embossed paper. The bag was made using the brown polka dot embossed paper, I used the brown handmade script and the words were written on linen paper using acrylic paints. The burlap rosette is also from Canvas Corp.
So there you go…a lot of crafting but well worth it. Hopefully you were inspired by some of the creations ..:)


Well my sweet friends, thank you so much for stopping by. I hope you have a wonderful weekend!
much love,
Lucy