Let me share with you my summer mantel…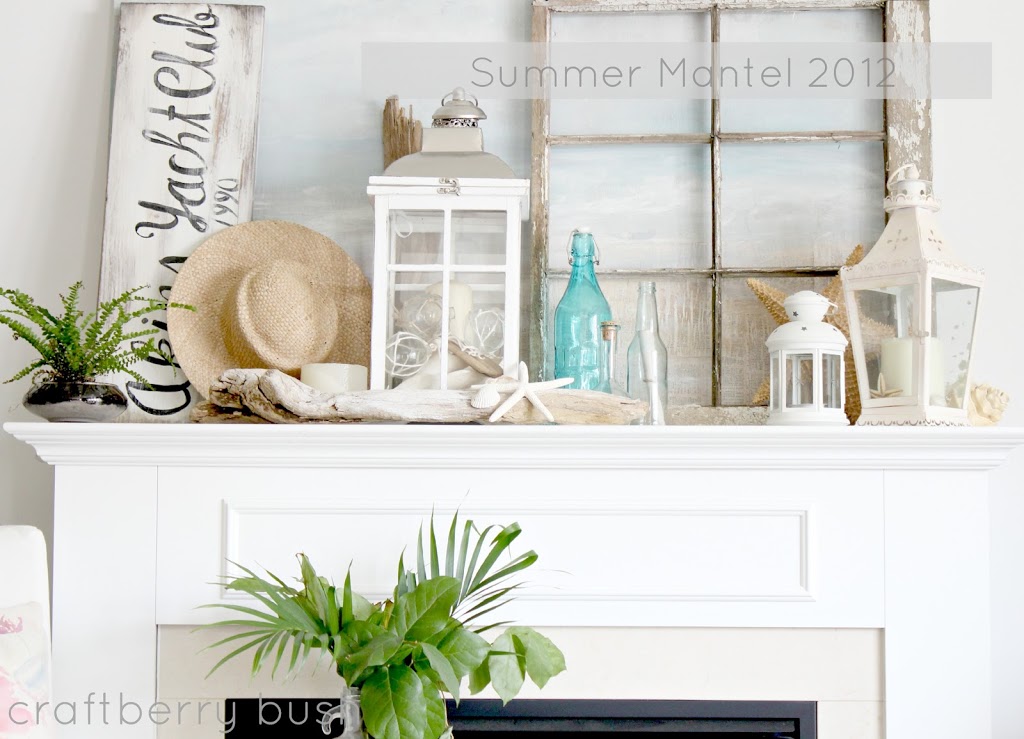 Summer official arrived at 7:09pm yesterday. I always wondered how they determined the exact time, but nevertheless, with summer comes heat and trips to the beach. This year, I wanted my mantel to tell that very story. So I have been playing around with several items from around the house…
Unfortunately, I have changed this mantel several times and I'm still not completely satisfied with it. I'm not sure if it's the anchoring art that I painted in the background that's throwing it off for me (?). I wanted a beach scene, but the blues were too bright so I added glaze and now I think the colours might be too dull. I'm sure I will show you a new rendition soon.
But in the meantime, I have used several items both, home made and bought. The large piece of driftwood did not always look like this. It is actually a piece of wood I found in the forest that I scrubbed and bleached. Have you ever heard of wood bleaching? It works wonderfully to give wood a white wash effect.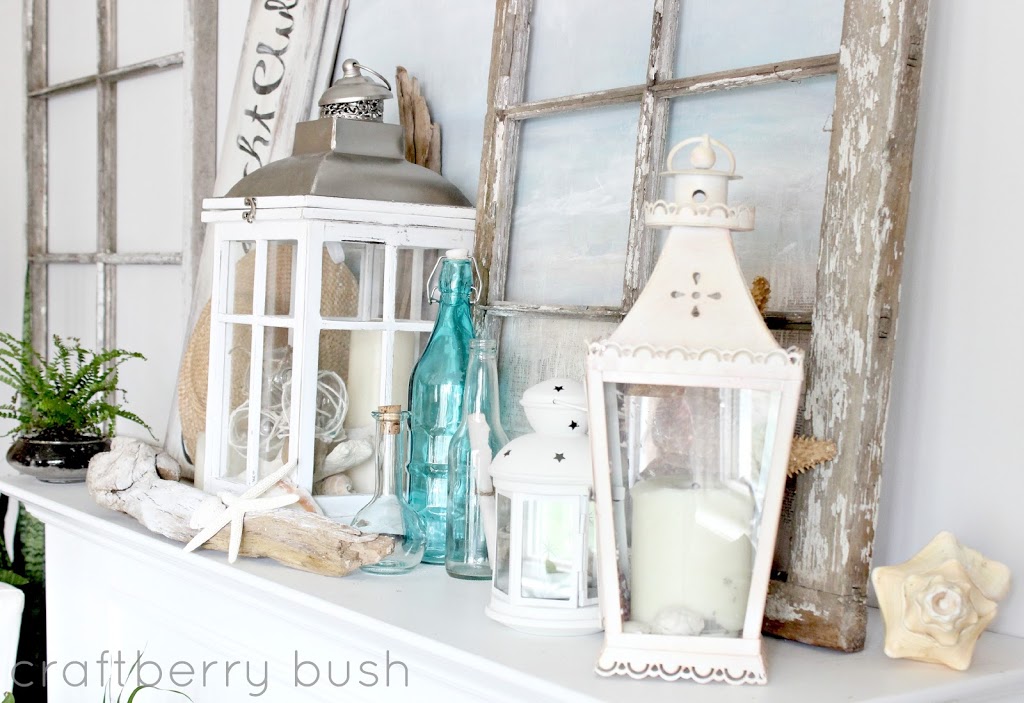 I found the big Pottery Barn look-alike lantern for $22.00 at HomeSense and decided to incorporate some of the other lanterns we had laying around the house…
During the hot months of the year when the fireplace is not in use, why not use the space in front to add interest to the mantel? Perhaps place a bench or a collection of greens in front of it so that you're looking at something nice instead of a black hole.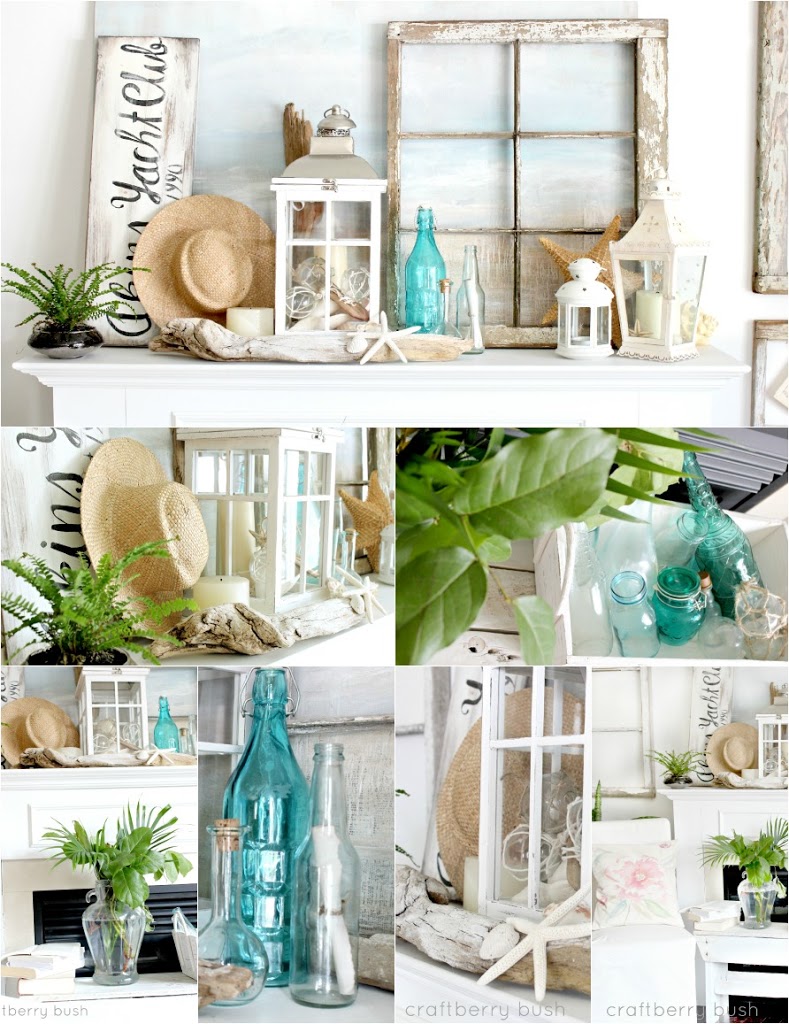 I have also been having a hard time photographing this particular area of the house as there is a lot of natural light that flows in and it's making my pictures a little washed out. I have to find the perfect time of day to take photos, but I believe that to be around 7 am. As dedicated as I am to this little blog of mine, 7am is generally reserved for getting the kids ready for school, or caressing my pillow on weekends.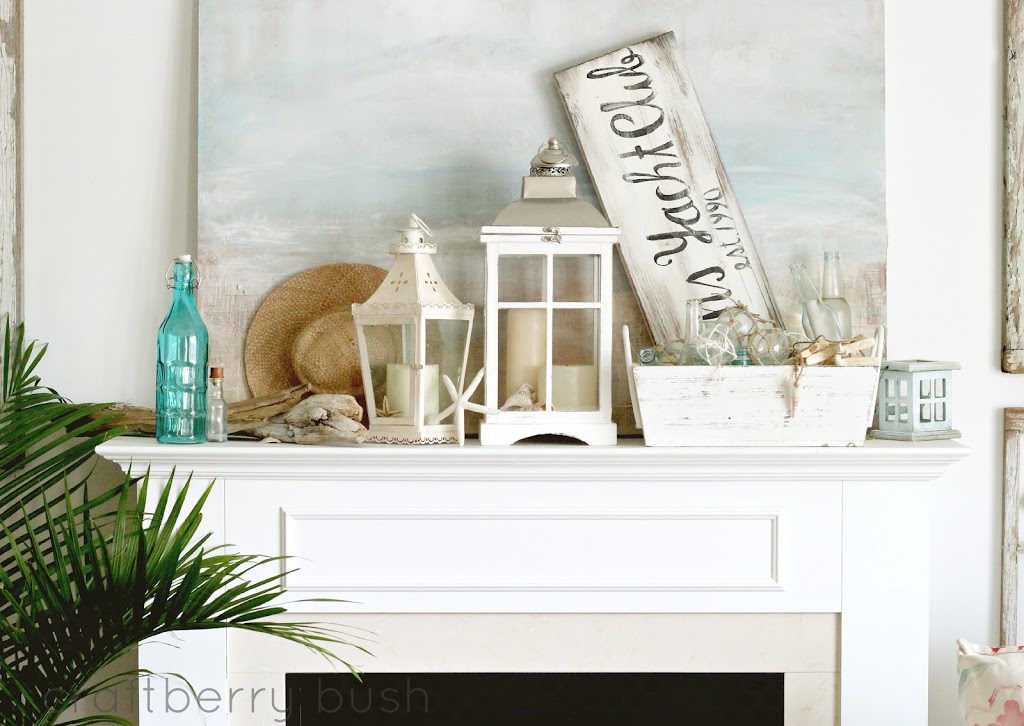 Looking at these pictures now, I realize the mantel looks completely different today than what I'm showing you but
let me show you the first version…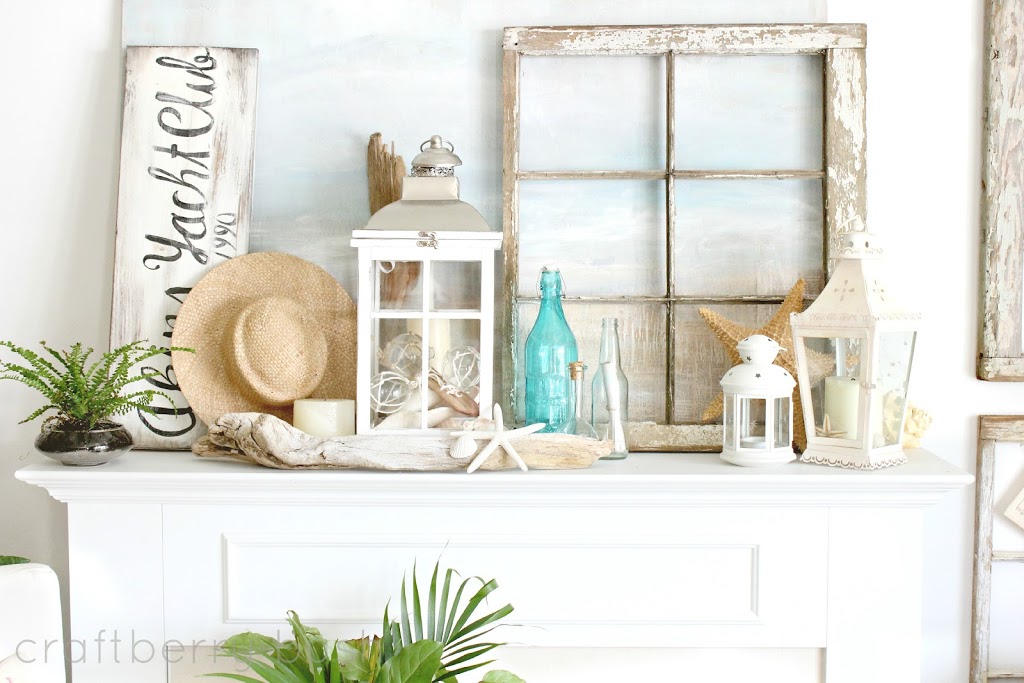 …and here is the second version. Do you have a preference?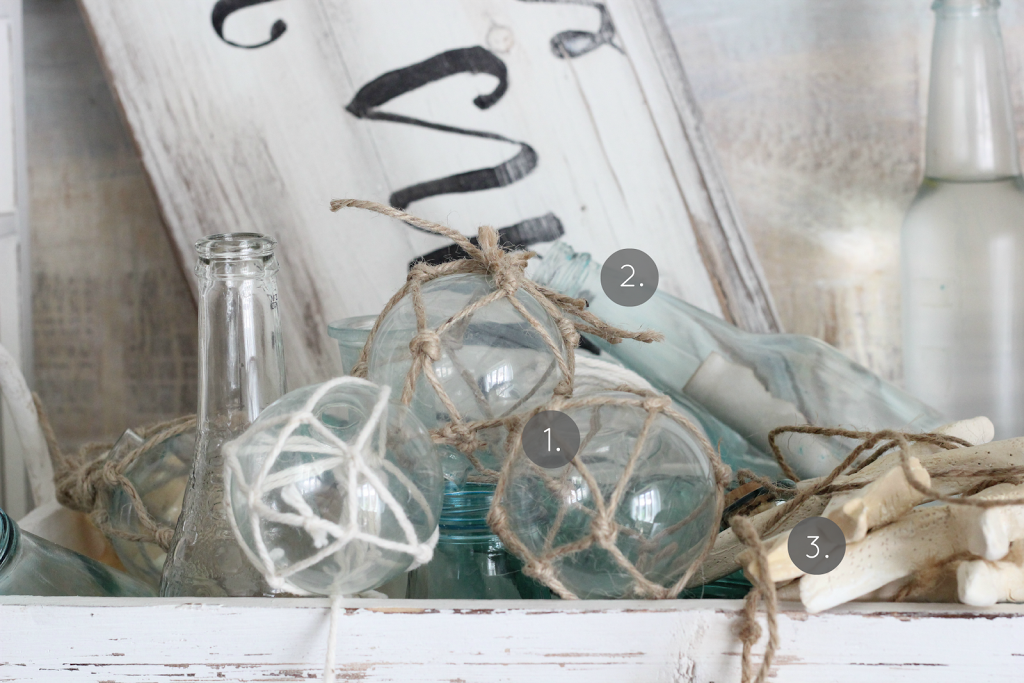 As mentioned, I have used homemade items and here is a list of where you can find each tutorial:


1. Glass buoy
2. Sea glass bottle or here
3. Clay Seastar
I also have a brief tutorial of the painting if you are interested.


So there you go – another summer, another mantel. Go here if you wish to see last year's mantel. The same theme, but very different.


It sounds like we are gearing up for a hot summer and I hope you are enjoying it so far!
See you all soon.


much love,
Lucy
ps
Don't forget to head over and link up…they'll appreciate your presence…xo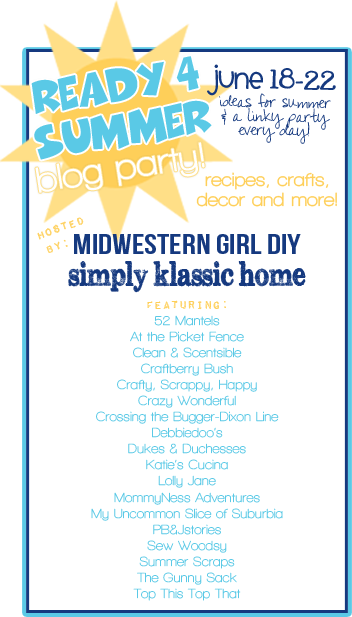 Linking to