Hello friends, I hope your week is going well.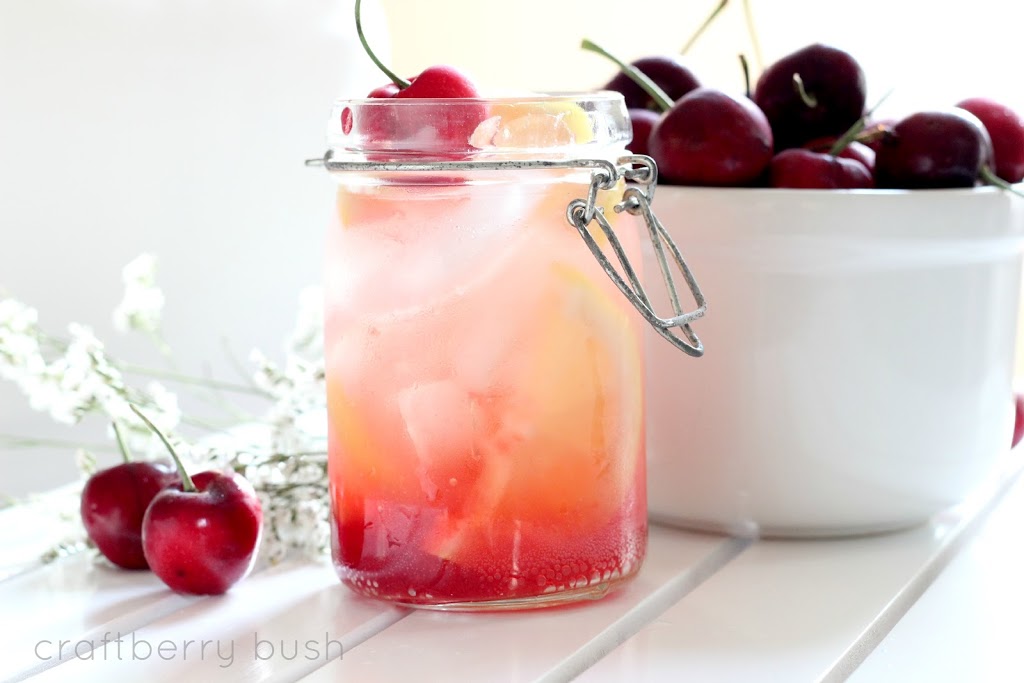 We're currently experiencing our first heat wave here in
Ontario; which means finding ways to stay cool and hydrated.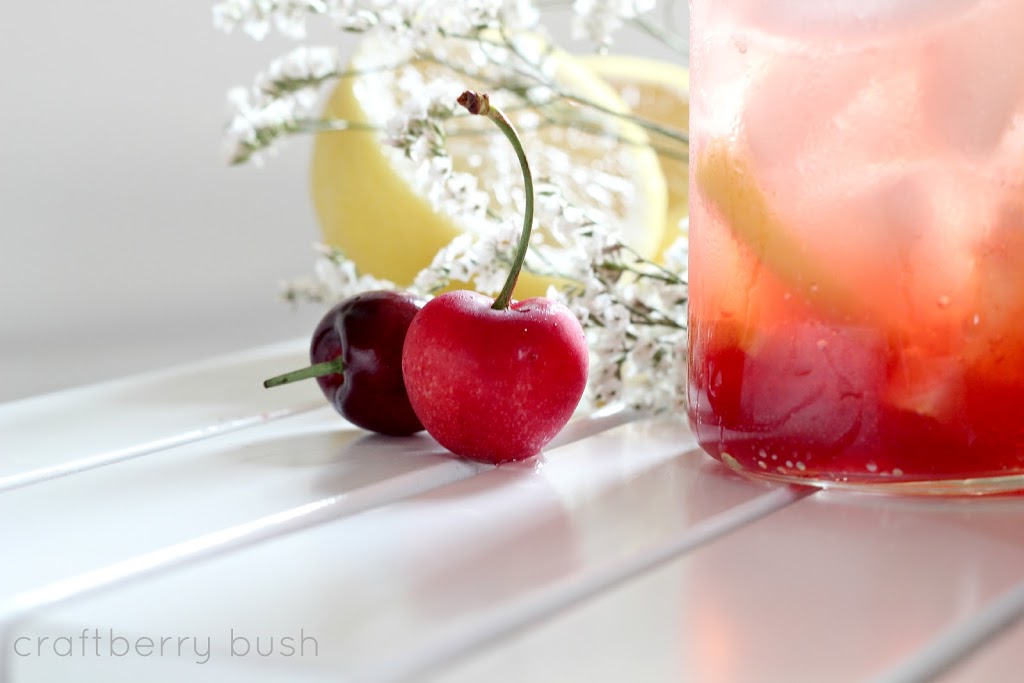 When I think of a cool refreshing drink for summer, I immediately think of
lemonade and of course an ice cold Diet Coke, but I need to work on that bad habit 🙁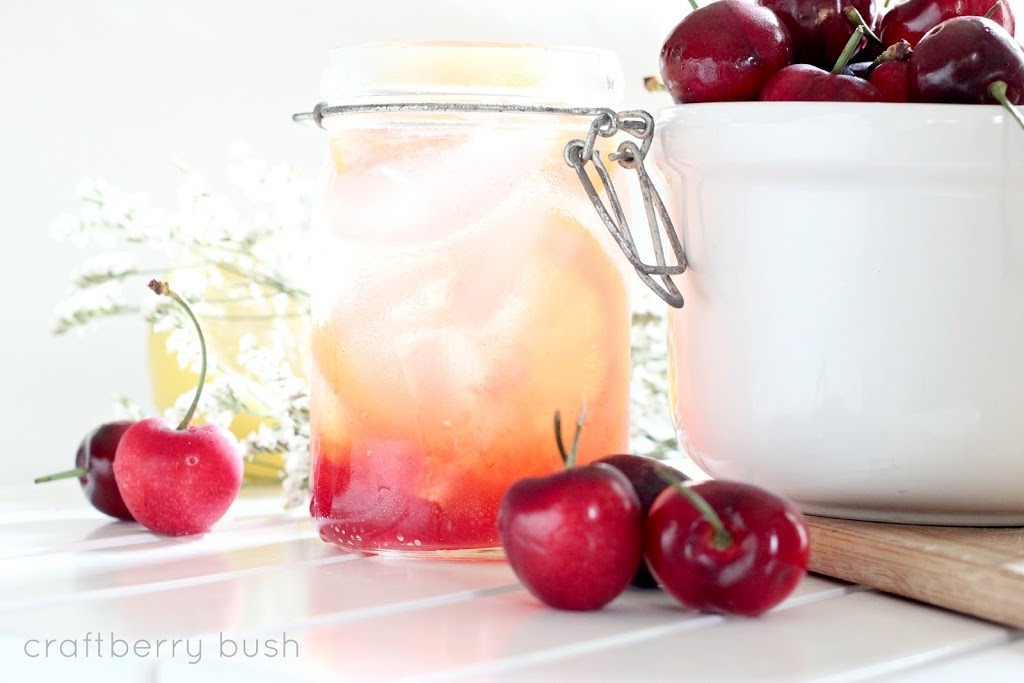 In trying to keep a healthy low sugar diet, I have written two different
lemonade recipes. Both using fresh cherries to spice it up a bit…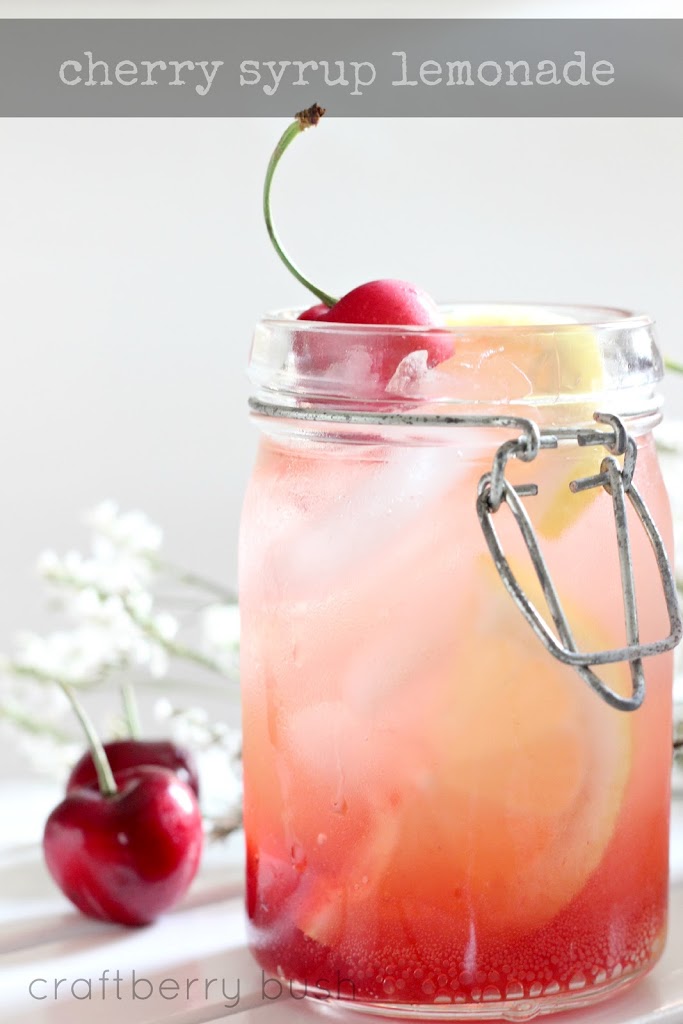 Cherry Syrup Lemonade (the traditional way)


Lemonade
1 3/4 cup freshly squeezed lemon juice
1/2 cup of sugar
3 quarts of water
Mix together and stir until sugar dilutes


Cherry Syrup
1 lb bag of cherries pitted (you can use sour cherries for a tangier taste)
1/2 cup of sugar
1 cup of water
1 tablespoon of lemon juice
Combine ingredients and simmer for about 30 minutes. Strain and reserve syrup. Allow to cool


Serve lemonade over ice and add syrup to taste, stir and enjoy!
(note: you can replace the sugar for the syrup with Sucanat)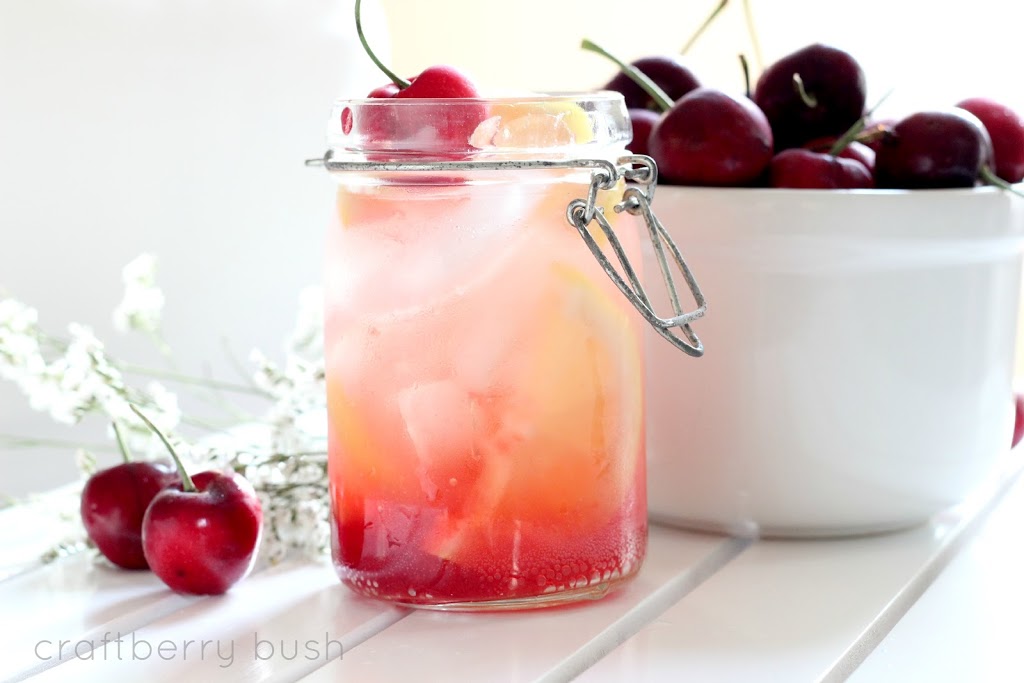 The key to the healthier alternative is to make single servings using a sweetener like Stevia drops


Lemonade (the healthy version)
Juice from half a lemon
1 cup of water
Stevia drops to taste


Cherry Syrup
3/4 cup of cherries pitted and mashed
3/4 cup of water


Simmer cherries in water for 15 minutes, drain and reserve syrup. Allow to cool in fridge.
(note: by mashing the cherries, you will release some of its natural fructose which will sweeten the water naturally)


Serve over ice and combine lemonade and cherry syrup to taste, stir and enjoy!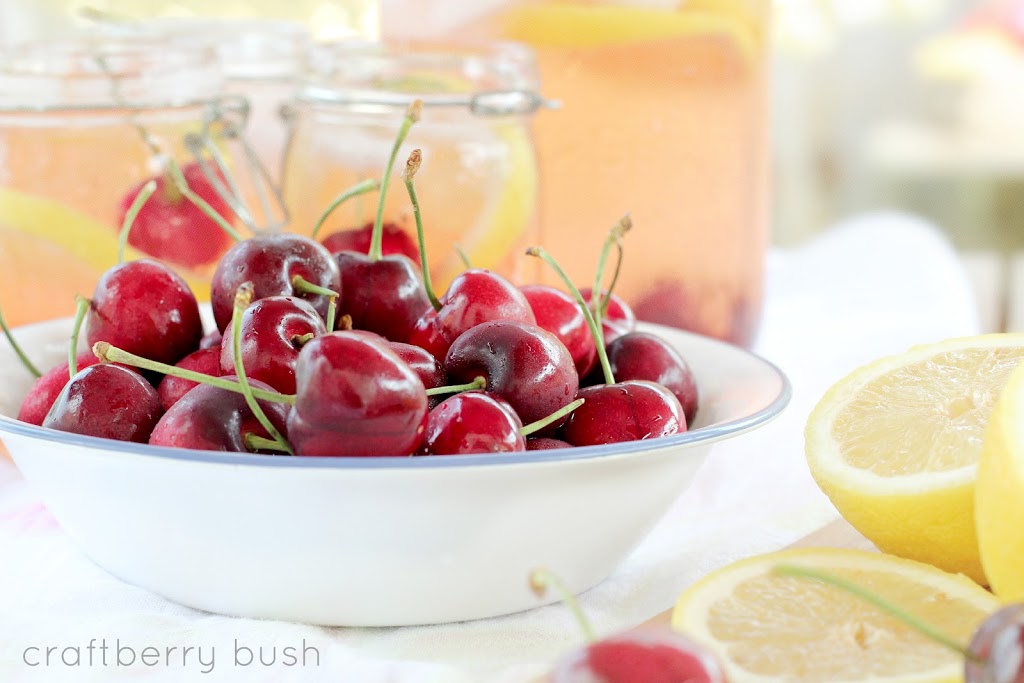 I look forward to this time of year to enjoy the taste of cherries….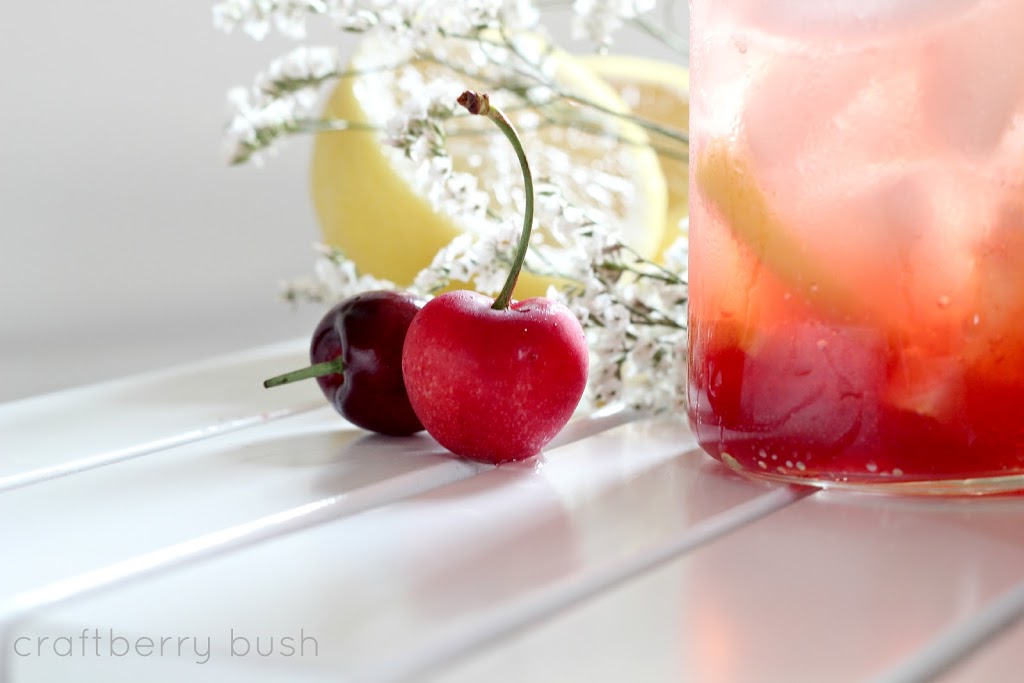 And did you know that cherries are as effective in getting rid of a headache as aspirin?
They are very rich in anti-oxidants, particularly in melatonin, which can cross the blood brain barrier easily and produces soothing effects on brain neurons.
God sure knew
what he was doing when he created nature!
Go ahead and make yourself a nice tall glass of cold lemonade as either version will refresh you!