A couple of weeks ago, I shared this tutorial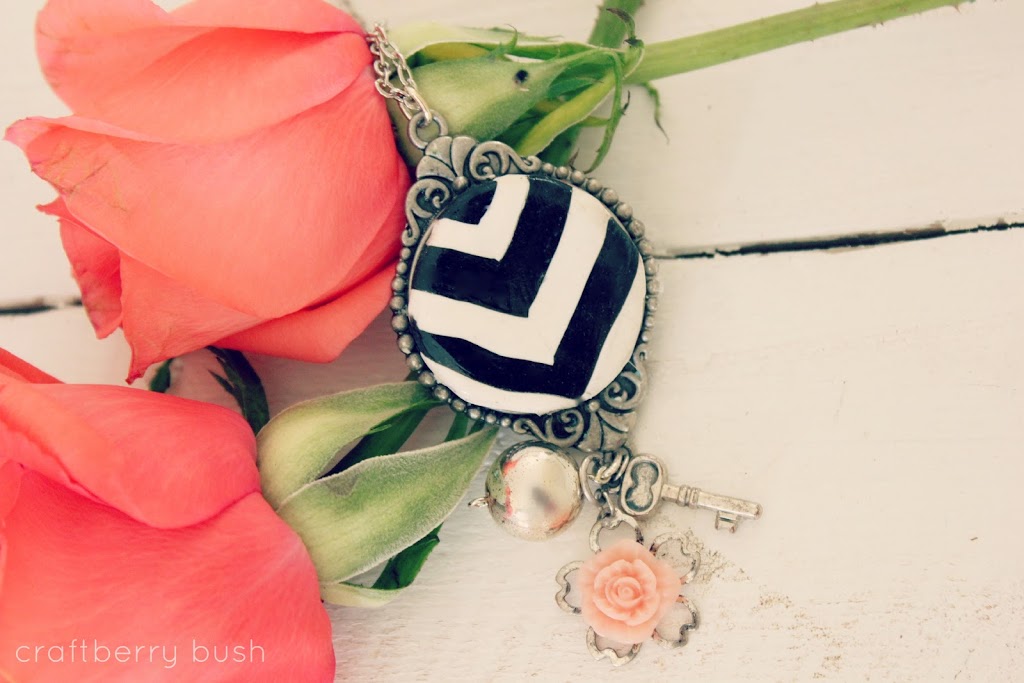 I
have never created a craft using using chevron and not necessarily because I don't love it, but because I am linearly challenged.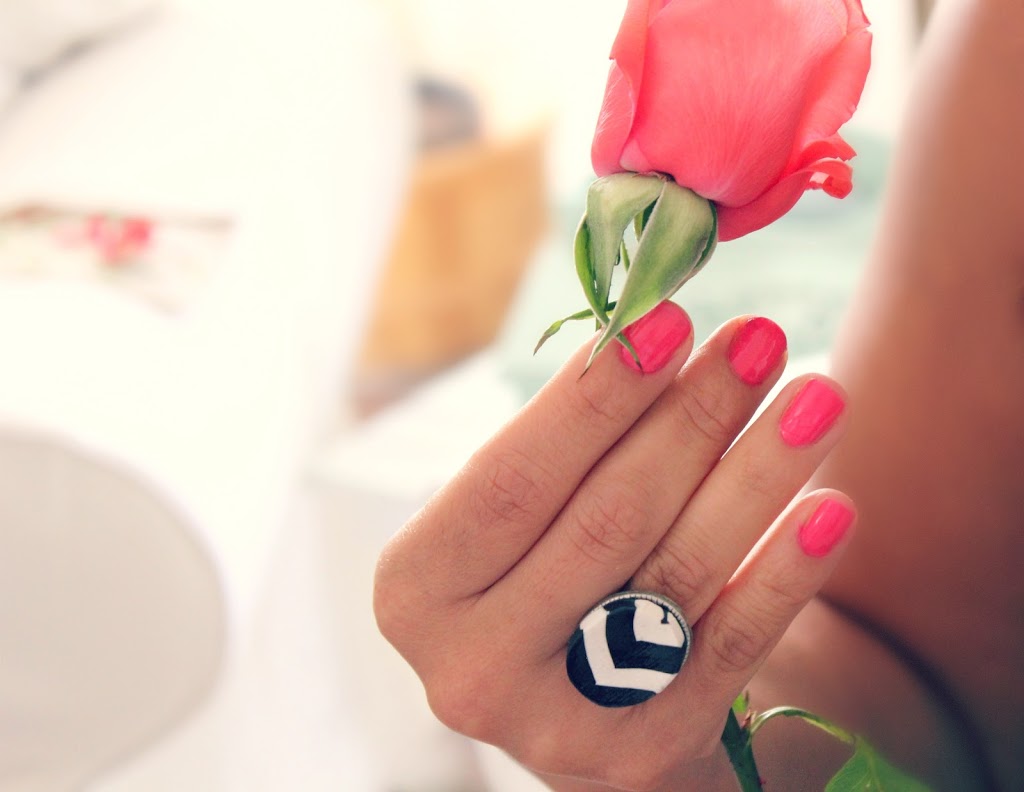 So to offset my linear challenge, I reverted to my "comfort zone" of polymer clay and today want to share with you some cute chevron patterned jewelry.


Materials
Two different colours of polymer clay
Ring blank, brooch blank or pendant blank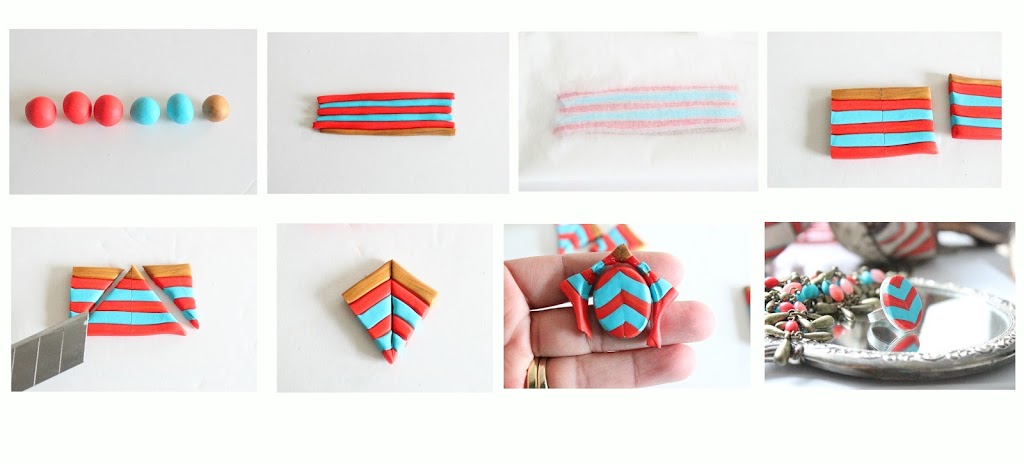 1. Knead clay and roll into little balls of the same size
2. Working on parchment paper, roll the balls into long snakes and place one on top of the other, alternating colours
3. Place another piece of parchment paper on top of the clay and gently rub clay, applying even pressure throughout (this will help the clay adhere to each other)
4. Cut a rectangle of desired size and lightly mark the centre
5. Cut two diagonal lines from the top centre point as shown
6. Take the two edges you just cut and place together to form a diamond, giving you the chevron pattern (cover the diamond with parchment paper and gently rub clay, as shown in step 3)
7. Place diamond onto ring blank or pendant blank and gently press the clay. With a blade, cut along the overlapping edges, gently smoothing clay. Bake per package instructions and allow clay to cool in oven. Polish or add a coat of varnish to add sheen if you wish.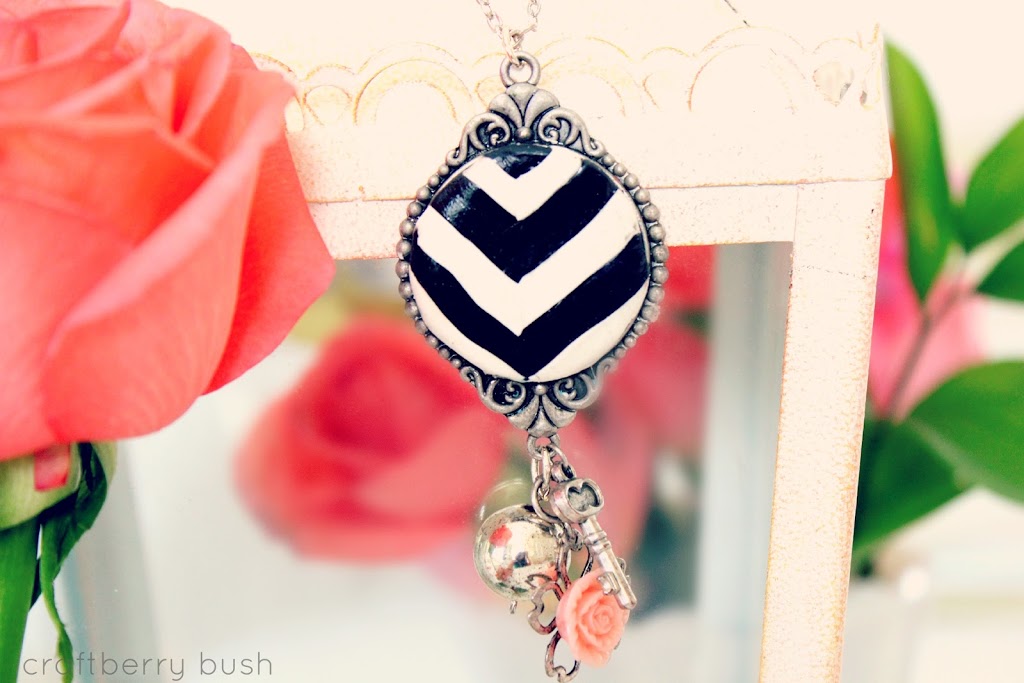 I added a few pretty extras to
my
pendant. Aren't they sweet?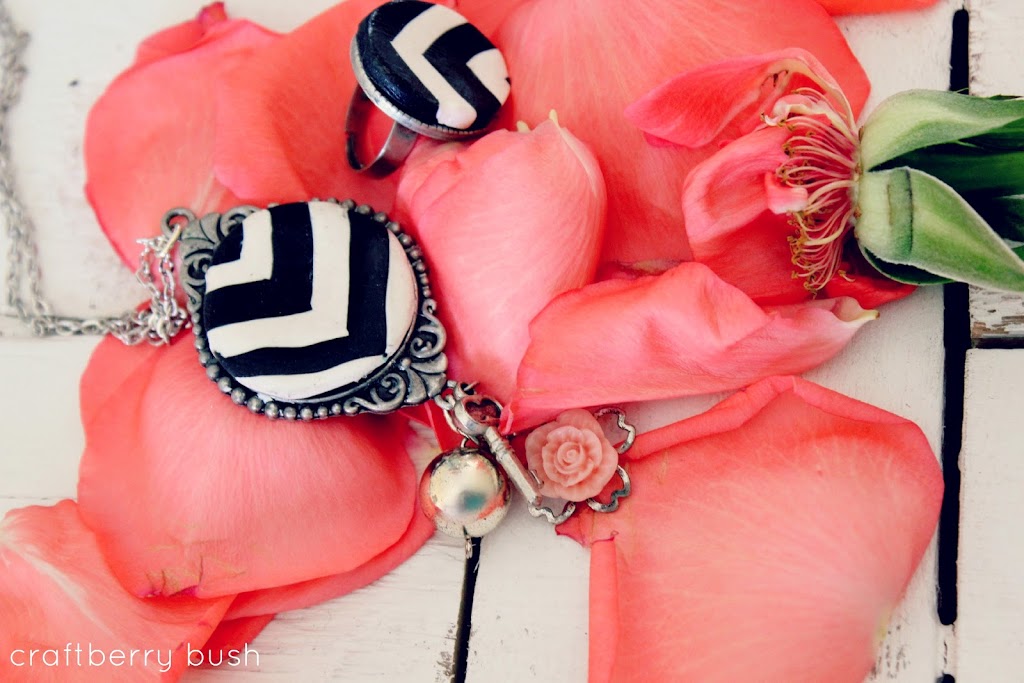 While clay is one of my favourite mediums, I had put it aside for a while and have only recently began to rediscover why it is I love it so much.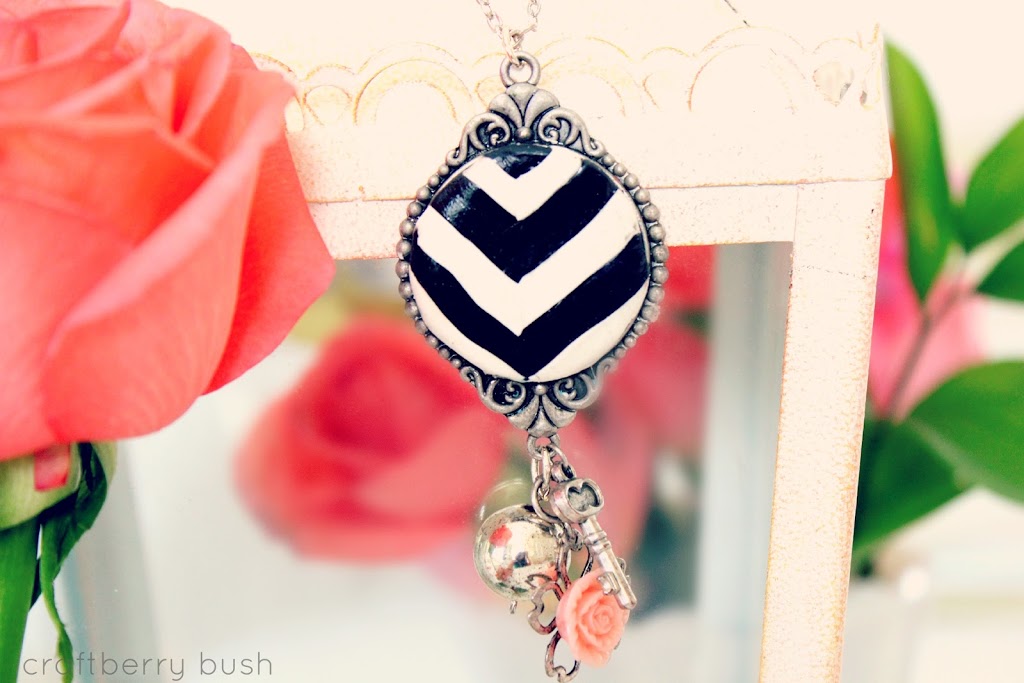 And here are some other pieces I made, while the clay was out…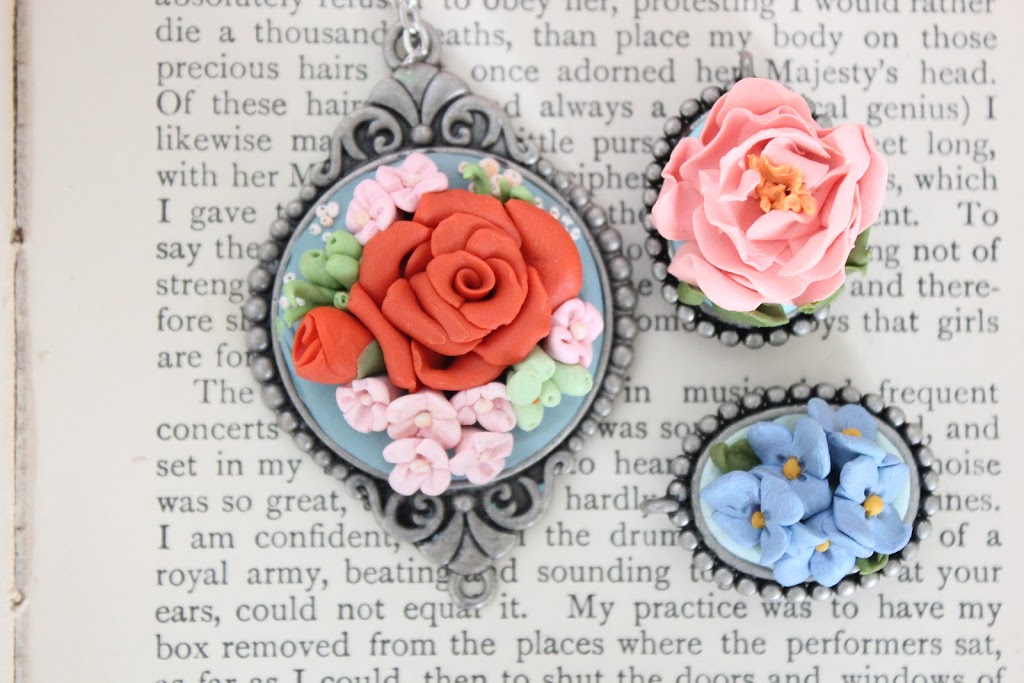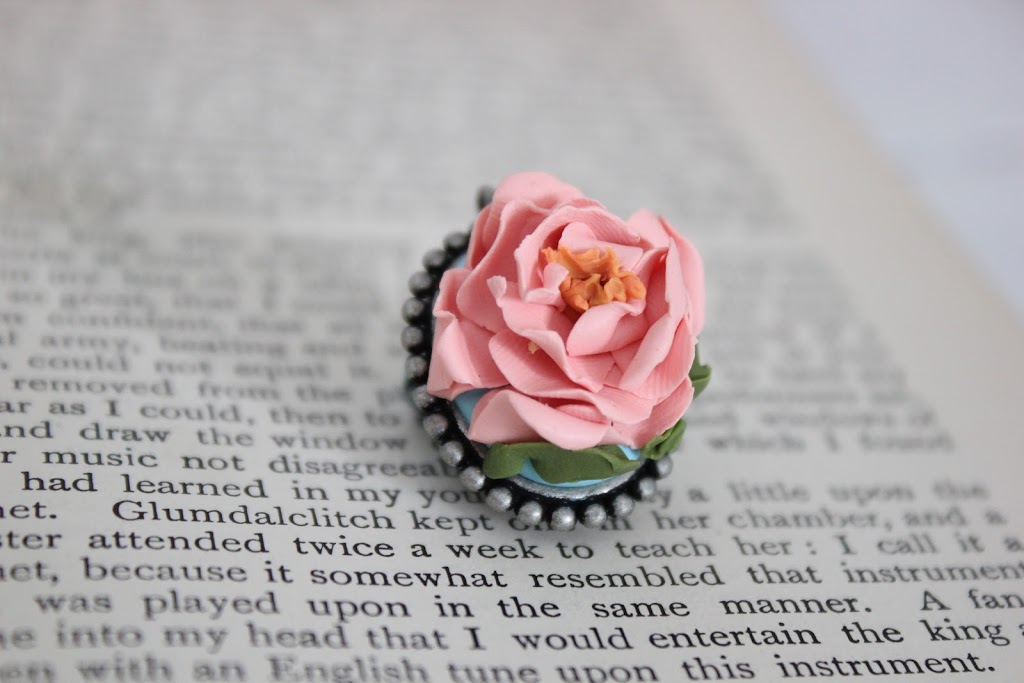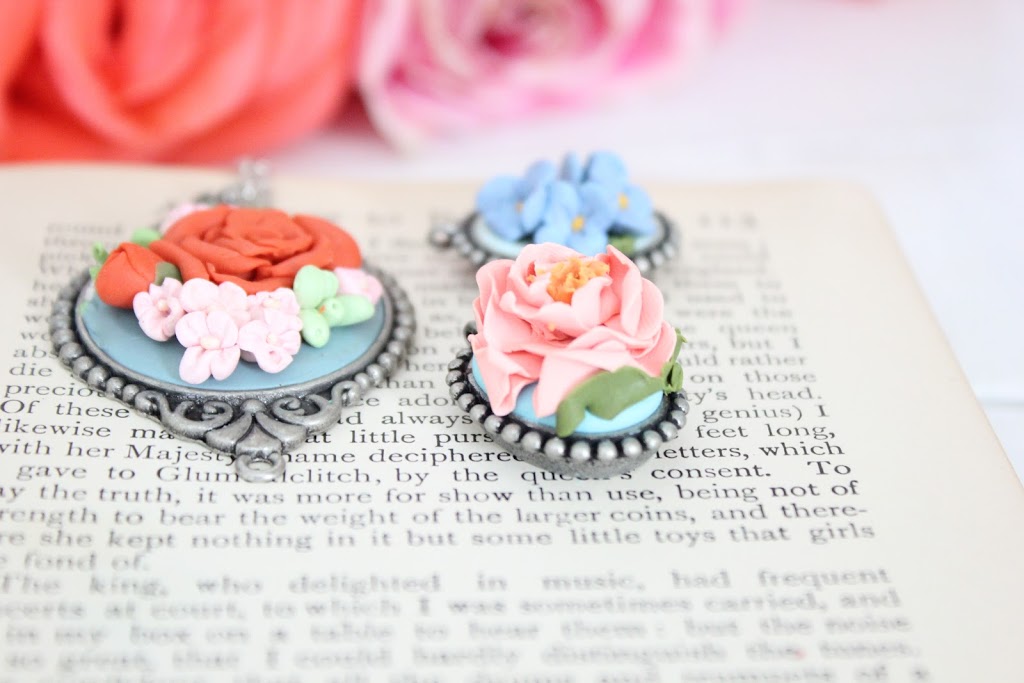 I always rediscover my love for clay and once again realized why clay is one of my favourite mediums.
Thank you for stopping by, see you soon.