Hi friends – we made it through Monday, Yay!
Today was the first time in over a year that I had the house all to myself. It felt a little quiet and lonely, but perfect for crafting and just catching up on house work. I also managed to put together a tutorial of a little project I did over the weekend.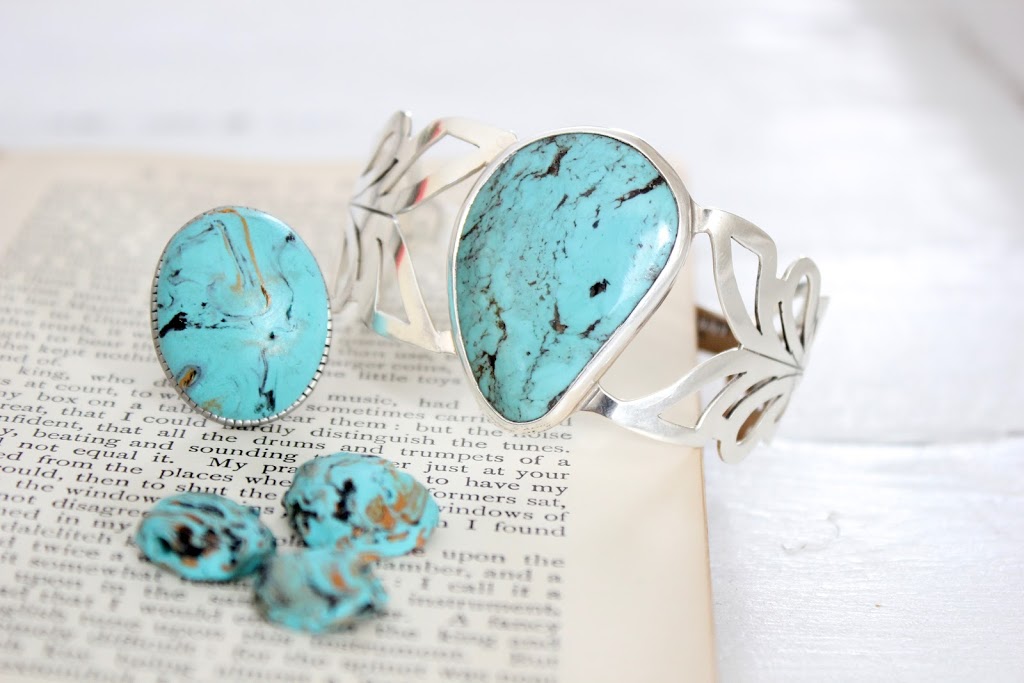 On our recent trip to Mexico, hubby bought
me some beautiful silver
and turquoise jewelry.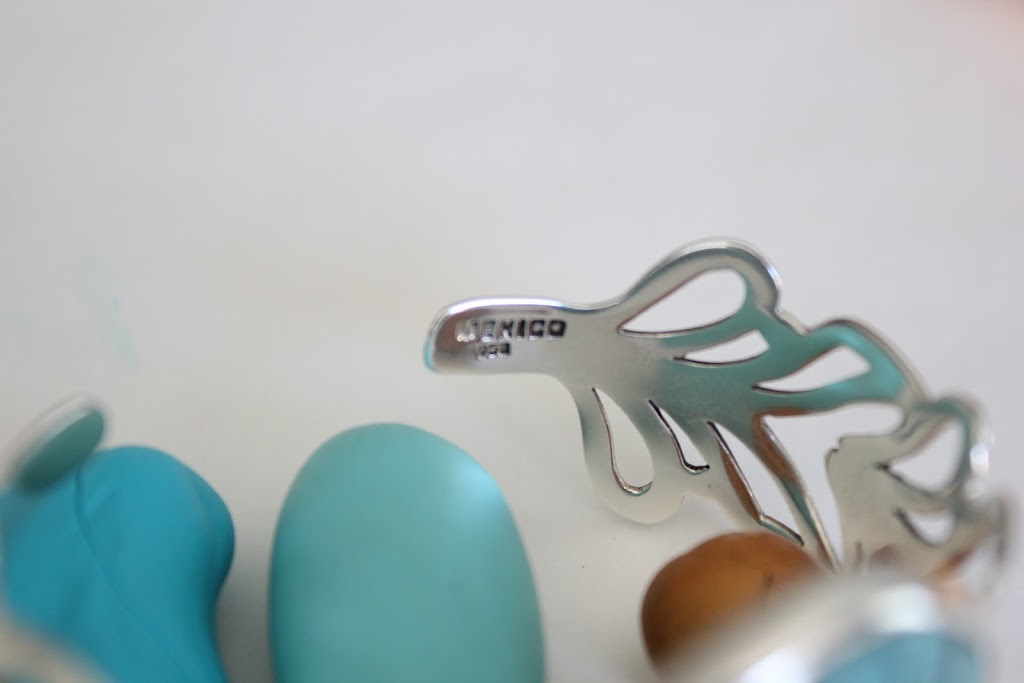 Mexico is well known for its turquoise and silver, but as usual, you have to be careful of impostor jewelry.
There are various ways to tell real turquoise from fake, but as technology advances so does the ability for manufacturers to make very realistic looking turquoise. If you are looking to purchase some turquoise, you can find some very useful tips here.


But if you're okay with just the 'look', I hope you are going to love this very easy tutorial.


Materials
polymer clay: turquoise, ultra marine, white, gold, black
1. Mix clay together as indicated for:
– Regular Turquoise: 2 parts turquoise + 1 part white +1 part ultra marine
– Pale Turquoise: 1 part turquoise + 1 part cobalt + 3 parts white
2. Knead together to make desired shade of turquoise; roll into a ball and place in the
freezer to harden. This will make the grating easier.
3. Depending on how much matrix (the veins found on the turquoise) you want in your stone, knead the black and the gold clay and place in freezer to harden.
4. Grate turquoise clay using the large holes on the grater or chop with a blade. Do not press too hard and leave some as open curls.
5. Using the small holes on the grater, grate the gold and the black clay.
6. Mix all the colours together.
7. Press them into a ball being careful not to press too hard or you will distort the matrix (you want to mix the clay but not blend to make a new colour)
9. Place the sliced interior onto ring blank, cabochon or make some beads by piercing a hole
through it
10. Bake as per package instructions
11. Allow clay to cool in the oven and polish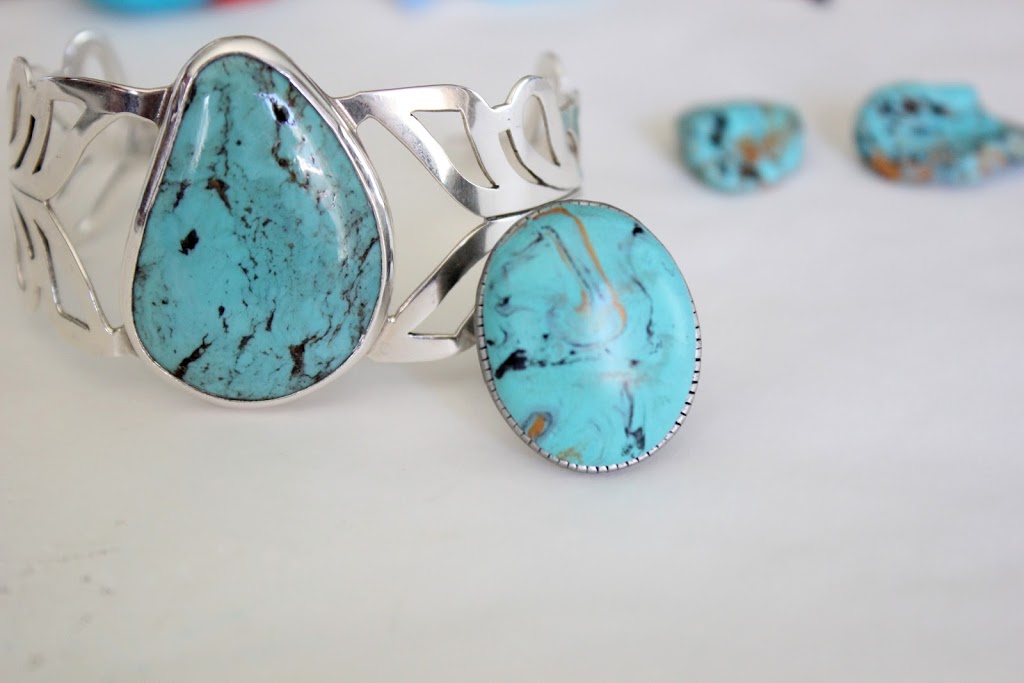 The bracelet is the real thing and the ring is the brand new faux piece. Notice that I took photos prior to the clay being cured and therefore, it does not have a lot of sheen. Once it's cooked you can polish polymer clay to give it a beautiful luster.


Here are some other turquoise jewelry with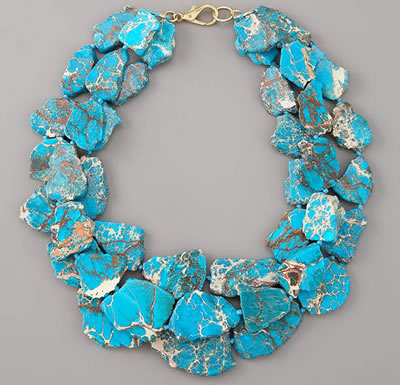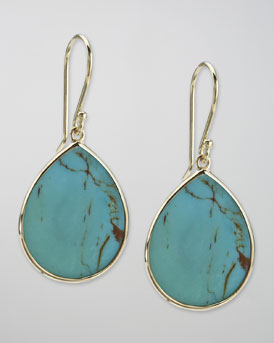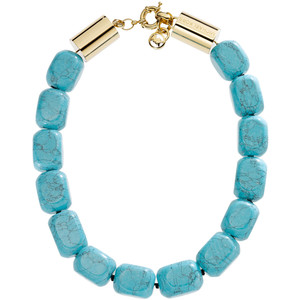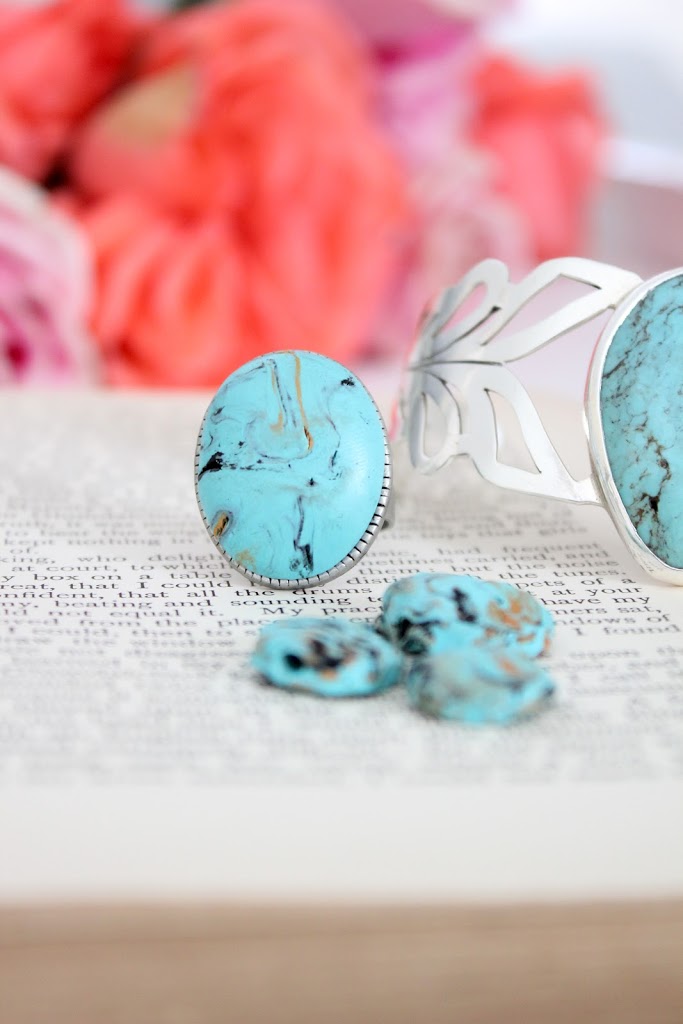 I love the way it turned out. Turquoise is such a versatile gem that goes with almost everything.


I hope you enjoyed this little tutorial. On the next post, I'll show you some of the other polymer clay creations I made over the weekend.


See you soon.


much love,
Lucy
participating in the CSI challenge
Funky Junk Interiors
Carolyn's homework
Home stories A to Z
Primp
The 36th avenue
Someday Crafts
French Country Cottage
2805
Crafty,Scrappy,Happy
Whipperberry
Tatertots and Jello
The girl creative
Chic on a Shoestring decorating
Finding fabulous
My Romantic Home
Simply designing
The Shabby Nest
I heart naptime
Today's creative blog
It's overflowing..
Ask Anna
a.k.a design
Thrifty Decor Chick
Cedar Hill Ranch