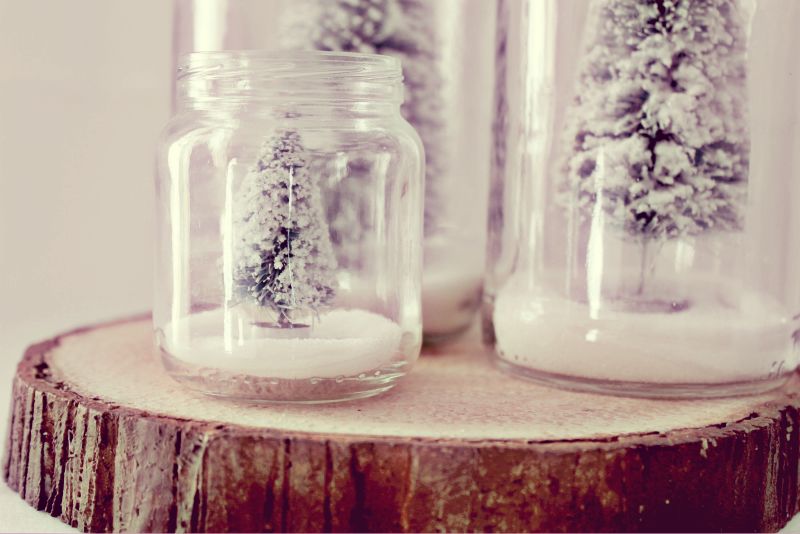 Hello everyone! I hope this finds you well and that your weekend is off to a great start! It's the first weekend of December and our house has been sprinkled with magical Christmas dust…


Today's post is not about anything in particular, but to showcase a super easy woodland vignette, well sorta…


My sweet MIL bought this little deer for Bella at an antique sale this summer and Bella wanted him in the picture…. he's cute huh?


As you may recall from this post, I purchased some green DS trees, spray painted them white and dusted them with sugar. I had originally placed them in jars but for this purpose I decided to take them out because I have something to show you….


Come a little closer and take a good look….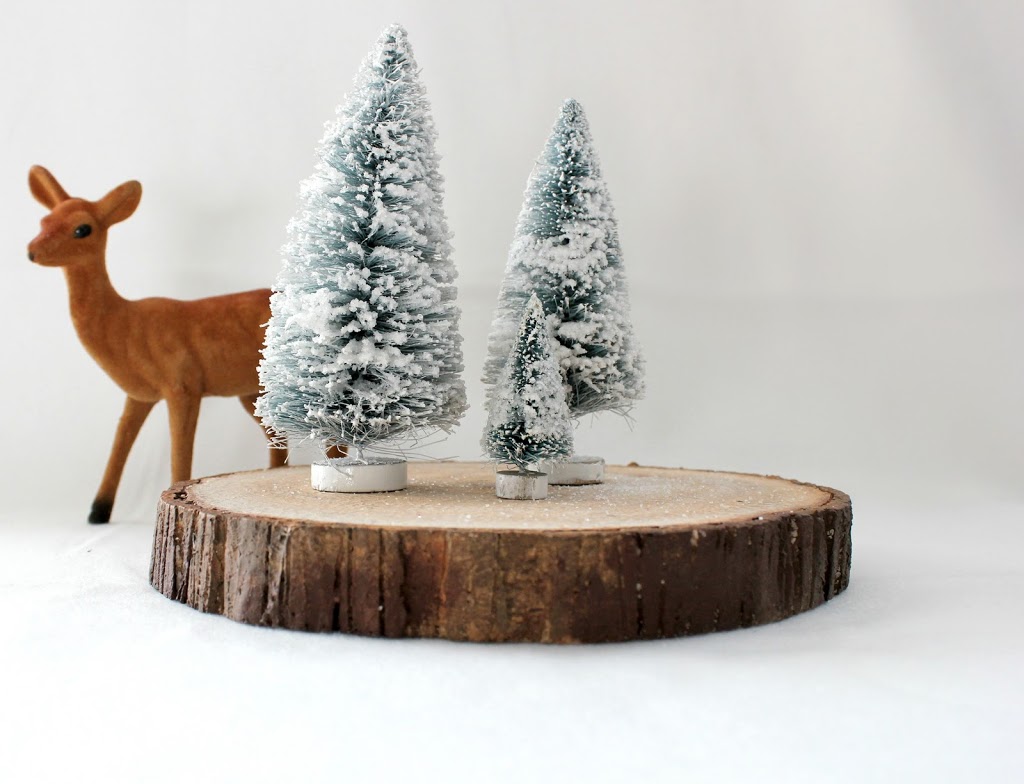 Look again at this untouched picture….do you notice anything wrong with the slice of wood?


Here let me help you figure it out…
Yup, it's made out of Styrofoam. A while back I received a little package from DecoArt, and one of the products I received was Magikote; It is an amazing product that when applied onto Styrofoam it forms a layer on the Styrofoam that helps the painting process. The consistency reminds me a little of plaster, which has me thinking of many other things I can do with it, but that's for another post. Anyhoo, I had requested this particular product because I was intending to sculpt some Panda bears (read about it here) so I had Styrofoam and Magikote left to play with and what else is a girl supposed to do with Styrofoam other than to make a faux slice of wood?


I am in the process (well not really in the process, the thought is there but the time is lacking) of making much larger ones and hollow out the centre so you could potentially use it as a planter. I think it would make a great addition to a woodland Christmas vignette using real greens, what do you think?


Well my sweet friends, here's to show you that even though a cliche, you shouldn't judge a book by its cover or in this case, a slice of wood by its bark….


Have a beautiful and creative weekend!


much love,

Lucy


ps. I am not sure why I feel inclined to write this but here it goes….please know this is not a sponsored post and I am not being paid to promote the product.